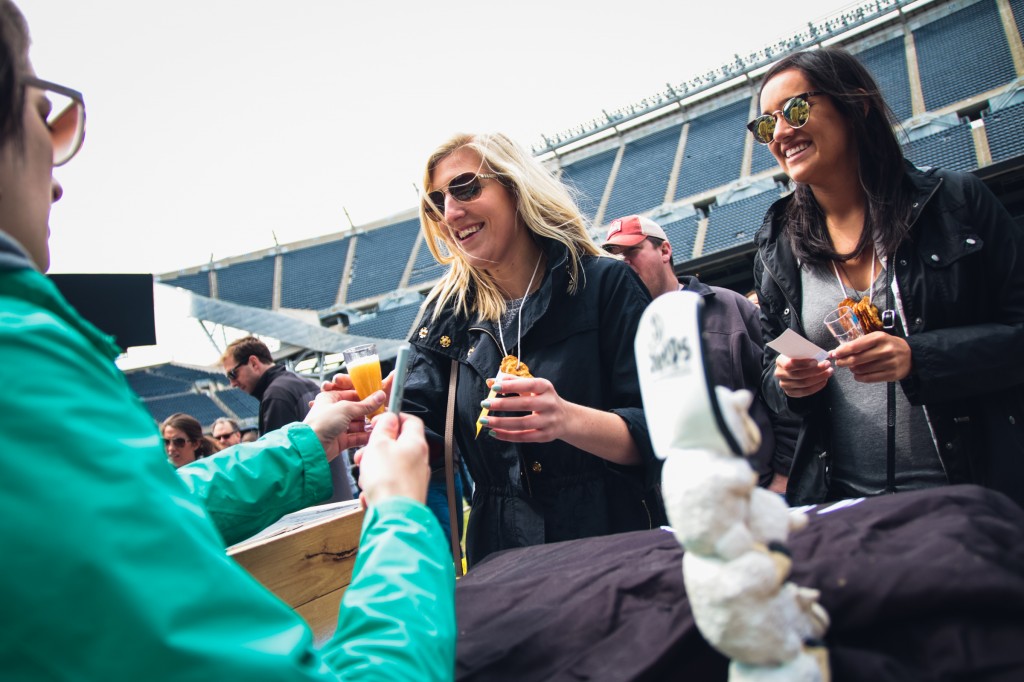 Summer is in full swing and with that comes a slew of beer festivals throughout the city and suburbs. Don't get me wrong, sampling tons of beers from your favorite breweries is super fun, but have you ever given thought to the smiling faces behind the jockey box? We asked five beer industry veterans who have worked a fest or two in their time to share some tips on how you can be the best festival attendee ever at your next beer festival.
Mikka, Urban Chestnut Brewing Company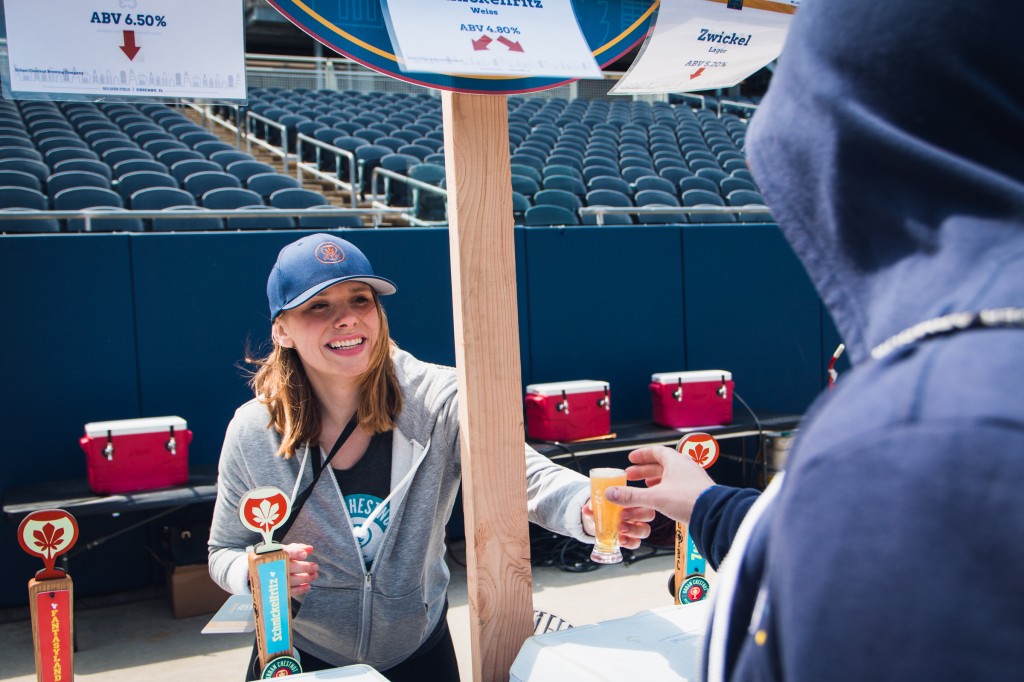 "If you're interested in learning more about a brewery, ask the representative 'what beer embodies your brewery the most and why?' This question leads into a more engaging and thoughtful response, opposed to asking them 'Hey! What's your favorite beer?'"
Try Urban Chestnut's Schnickelfritz at the next beer fest.
---
Jordan, Brooklyn Brewery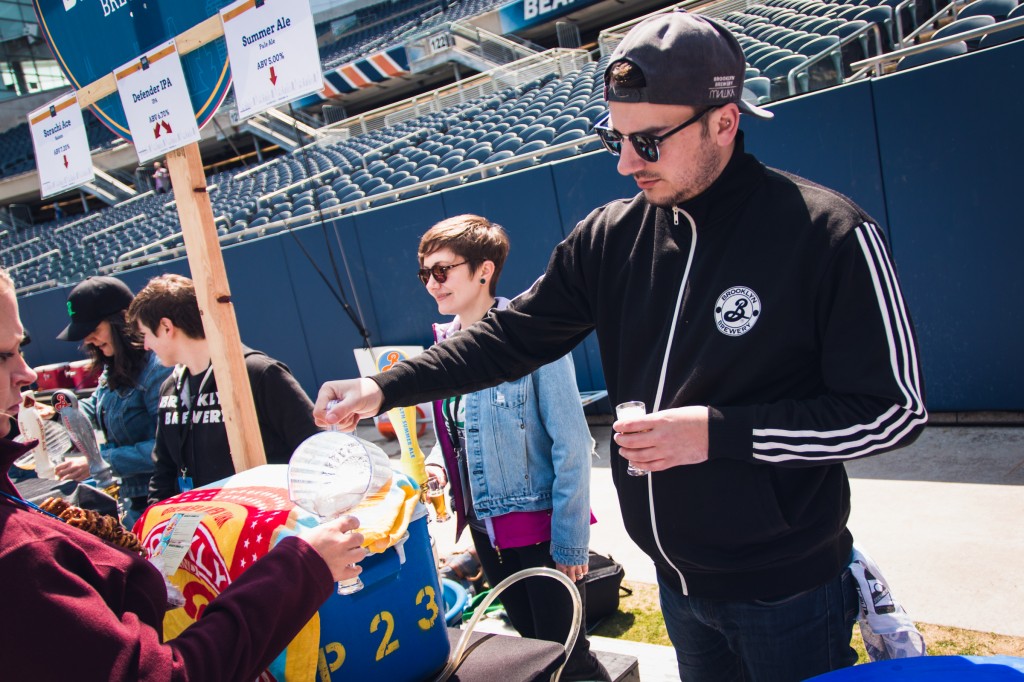 "Pro tip: if you discover a new beer you enjoy, take a picture of the label or tap handle. This will help you remember to look for the beers you liked when you're out around town."
Try Brooklyn Summer Ale at the next beer fest.
---
Samuel, Ale Syndicate Brewers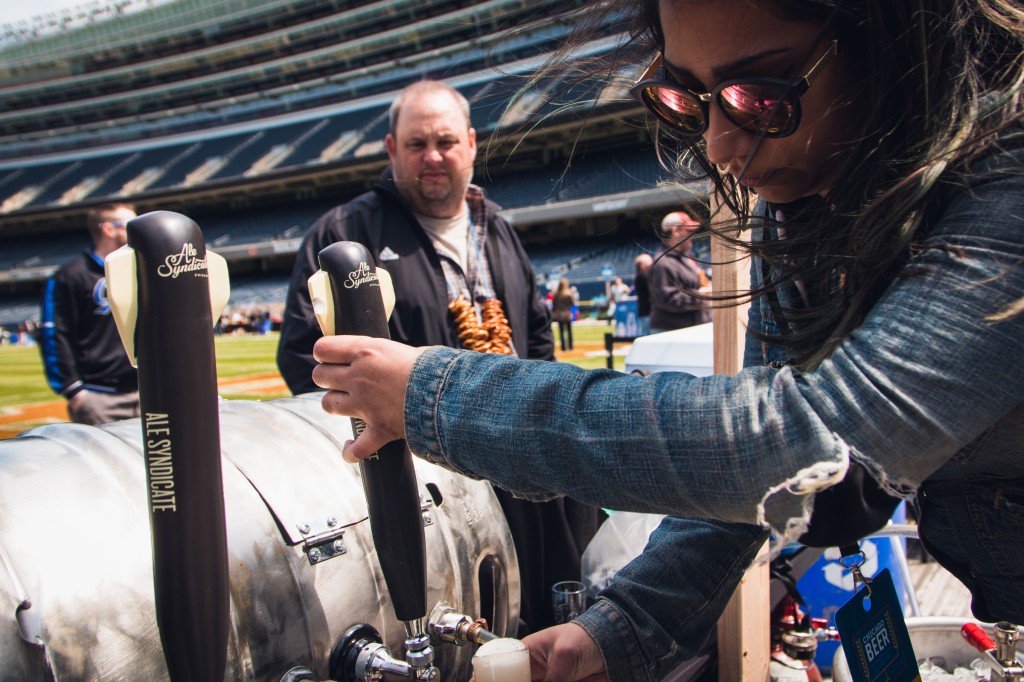 "The banner with our brewery logo hanging behind me is NOT for sale. The tap handle is not for sale, either. But yes, the stickers are free—please take them!"
Try Ale Syndicate's Municipal IPA at the next beer fest.
---
Jacquie, 3 Sheeps Brewing Company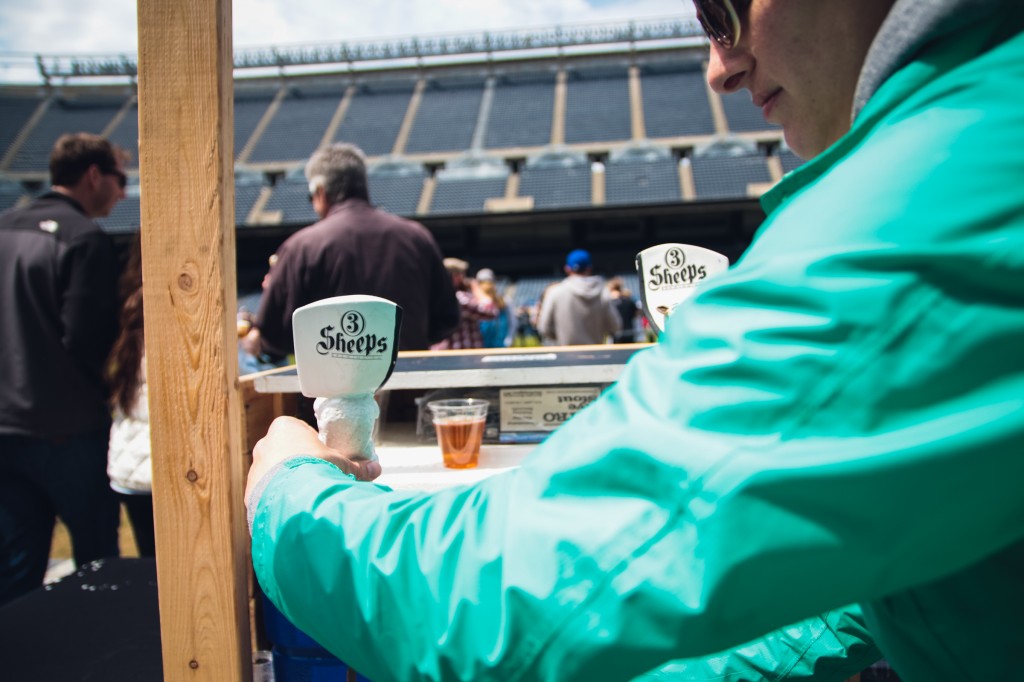 "I take a practical and silly approach to beer fests. They are always a good time. I always bring plenty of water, big smile, and a toolkit filled with scissors, markers, paper, tape, and zip ties. I'm also a huge fan of bringing a mat for my feet to stand on. Oh, and extra water."
Try 3 Sheeps Really Cool Waterslides at the next beer fest.
---
Monica, Bell's Brewery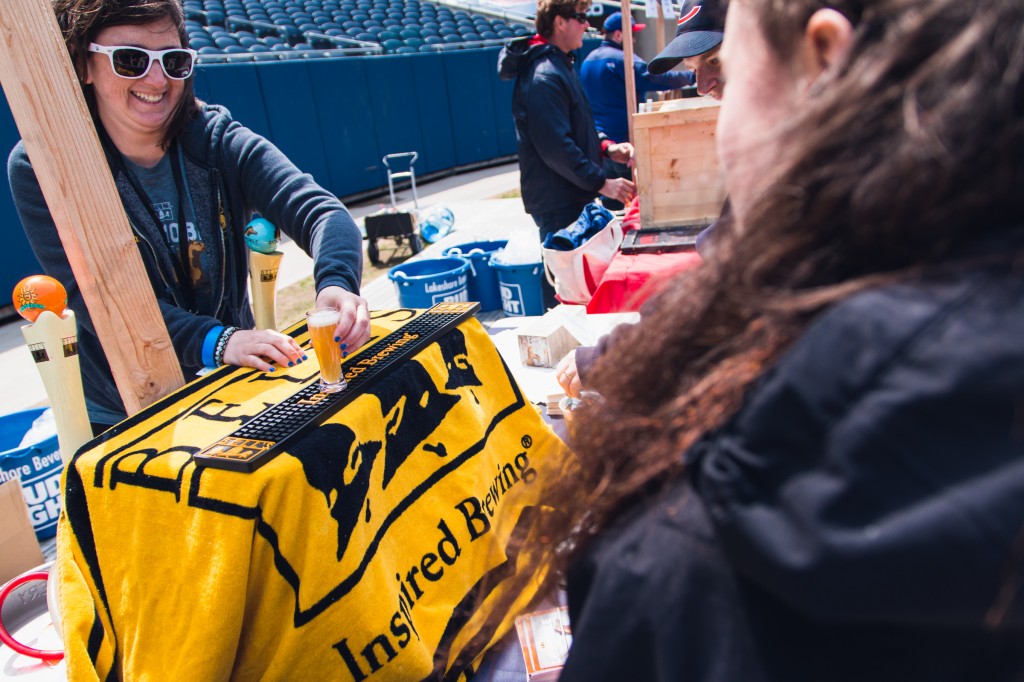 "If you hoped to see a certain beer at the festival but it's not there, branch out and try something new! Use the opportunity to chat with the brewery representative, too. They are a wealth of knowledge and want to share that with you. If it's not February, there won't be any Hopslam ;)"
Try Bell's Oatsmobile at the next beer fest.
---
Interested in attending a beer fest this summer? There are too many to count, but here is a modest list to get you started—find one near you!
---
Want to be notified of future Lakeshore Beverage Beer Blog posts? Sign up for the Lakeshore Beverage Email Newsletter!