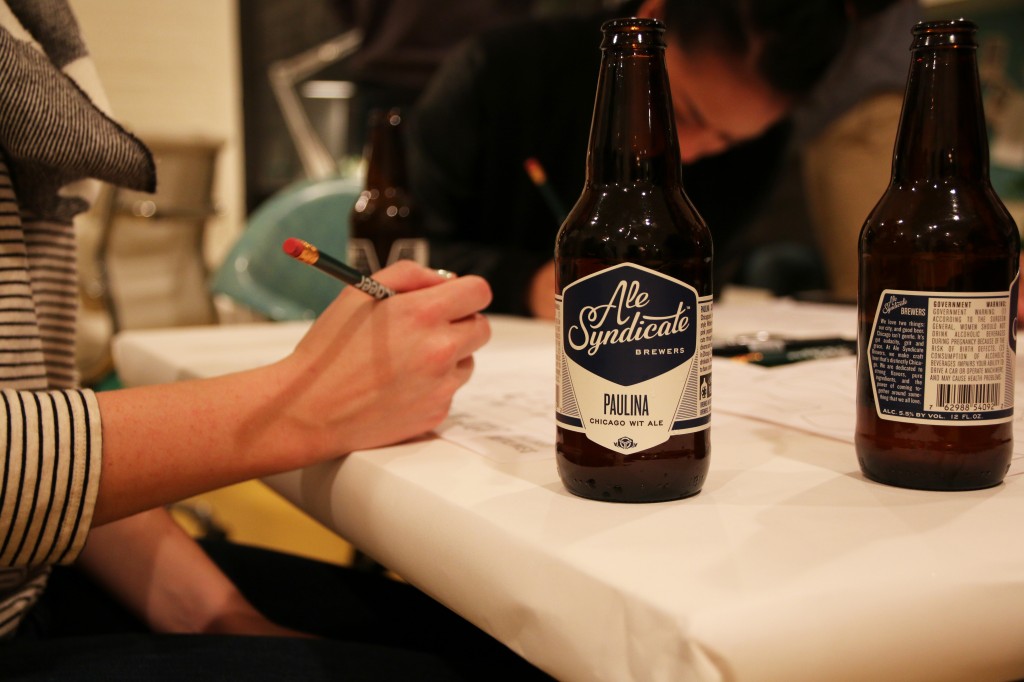 We had a blast last night at the third installment in our event series with The Hop Review, Arts & Crafts: A Celebration of Art and Craft Beer. The series is an opportunity for us to explore the connection between two things we care very much about: craft beer and art, and Vol 3: Hand Lettering with Frances MacLeod allowed us to do just that. 
We gathered at Chicago design firm, DesignScout's beautiful Ravenswood studio for an introductory class in hand lettering from Frances MacLeod. Frances walked us through her background and process, and then taught some basic lettering techniques while we all enjoyed Ale Syndicate's Richie Porter and the brand new Paulina Chicago Wit.
Check out the photos below and then sign up for our EMAIL NEWSLETTER to be the first to hear about our next Arts & Crafts event.
---
---
Want to be notified of future Lakeshore Beverage Beer Blog posts? Sign up for the Lakeshore Beverage Email Newsletter!