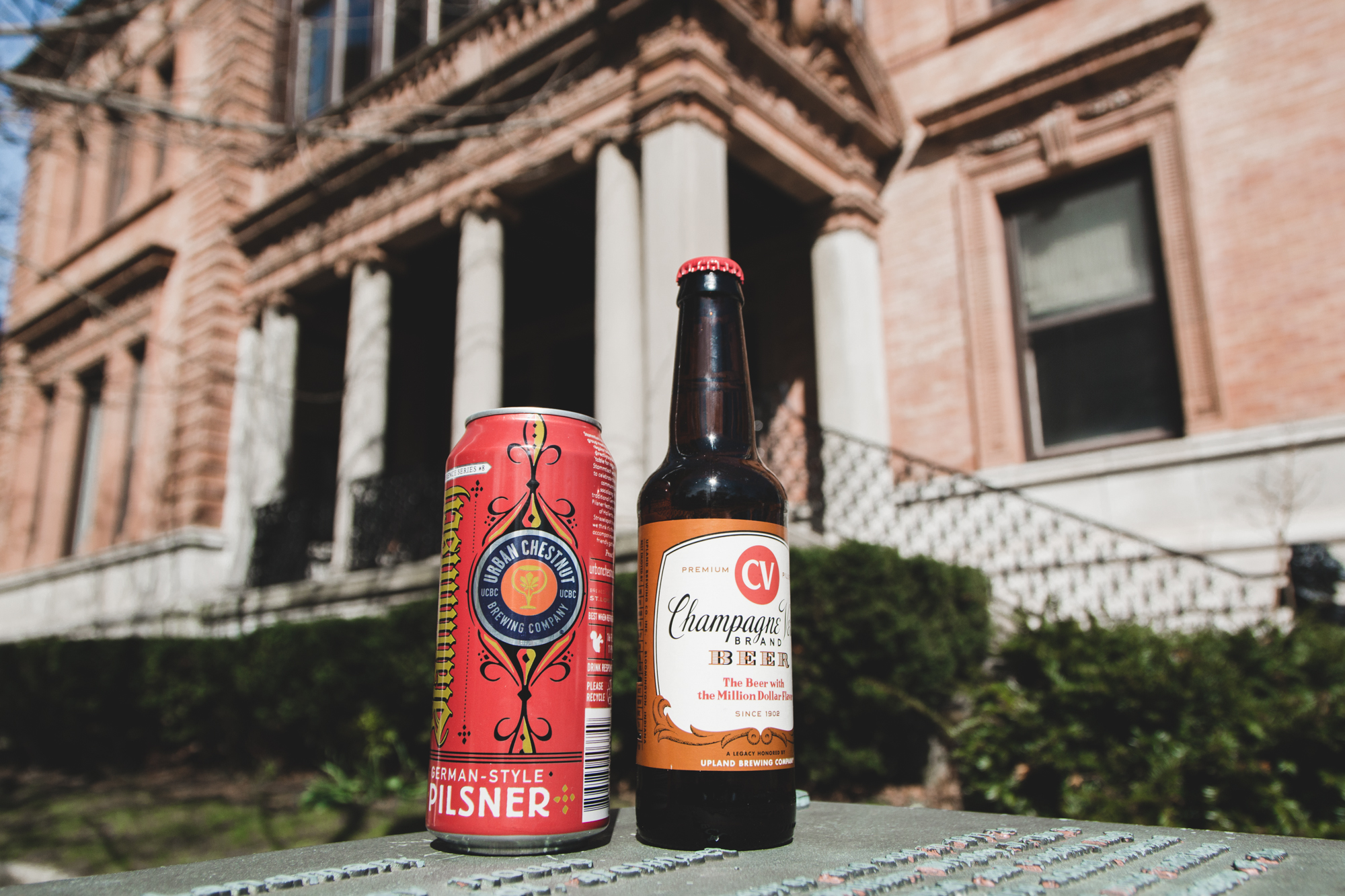 A House Built By Beer
In 1896, Joseph Theurer, President of the Schoenhofen Brewing Company, commissioned a beautiful Italian renaissance-style mansion in Lincoln Park. At the time, the Schoenhofen Brewing Company — which operated at 18th St. & Canalport Ave in Chicago's Pilsen neighborhood — was one of the largest breweries in Chicago, producing about 180,000 barrels of beer annually. Not too shabby. 
Theurer would eventually sell the house to a name familiar with Chicagoans: William Wrigley Jr., whose family would go on to own the residence for the majority of the 20th century. Today, the house built by beer is currently for sale and not open to the public…until now.
Given the home's brewing history, our friends over at the Chicago Brewseum are hosting a fundraising event that combines history, beer, and the chance to tour the building. Yeah, history! We sat down with the Chicago Brewseum's Executive Director, Liz Garibay, to learn a bit more and give you a chance to win tickets to the sold out event.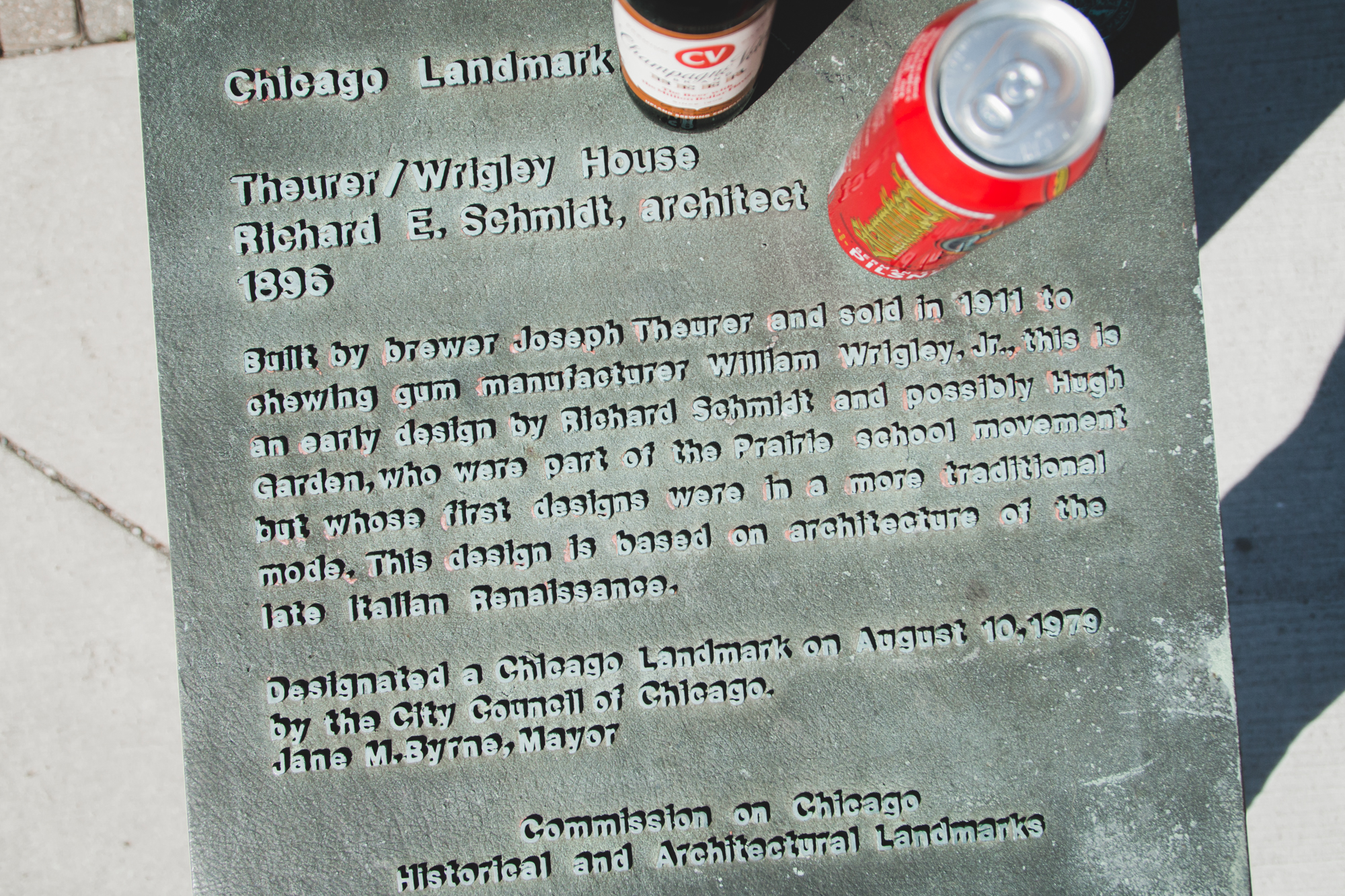 Lakeshore Beverage: So first off, what is the Chicago Brewseum?
Liz Garibay: The Chicago Brewseum will be a brick-and-mortar facility dedicated to telling the story of beer. We'll look at the history and culture of beer, not just in Chicago but in other U.S. and international cities. We're looking to secure a facility that's at least 28,000 square feet, have a nano-brewery there where guests can come to our taproom and enjoy a beverage — beverages that we've made, or made in a collaborative spirit with other Chicago brewers and international brewers. There will be two floors of galleries – one that will feature the history and culture of beer in Chicago. Pretty much just telling the story of how beer built Chicago. Then there will be another gallery dedicated to telling that same story but for a different city. There will also be a rotating special exhibition space. We'll have an event space, classroom space, and then the rooftop biergarten where we grow some hops for our beers.
Lakeshore Beverage: And how did that idea come about?
Liz Garibay: I've been researching history through the lens of alcohol for about 15 years, and I started a project called History On Tap that does that. When I started working for the Chicago History Museum, I introduced a lot of my research for some of their programs. So, we started infusing alcohol into looking at Chicago history and culture. They were very successful so I kept pursuing my research. I kept thinking about an exhibition that I wanted to do on beer at the Chicago History Museum and realized I had way too much information and we should really create a museum.
So, I built a smart team of people that would help do the work and help me create it. If you look at our team page, you'll see that it's heavy on the beer industry side. Some highly-respected folks. And then there's definitely a cultural component. We've got museum professionals, historians, authors, people who are equally respected in their own spheres. We have a board of directors, a national advisory board, and then we have an auxiliary board that's really my muscle.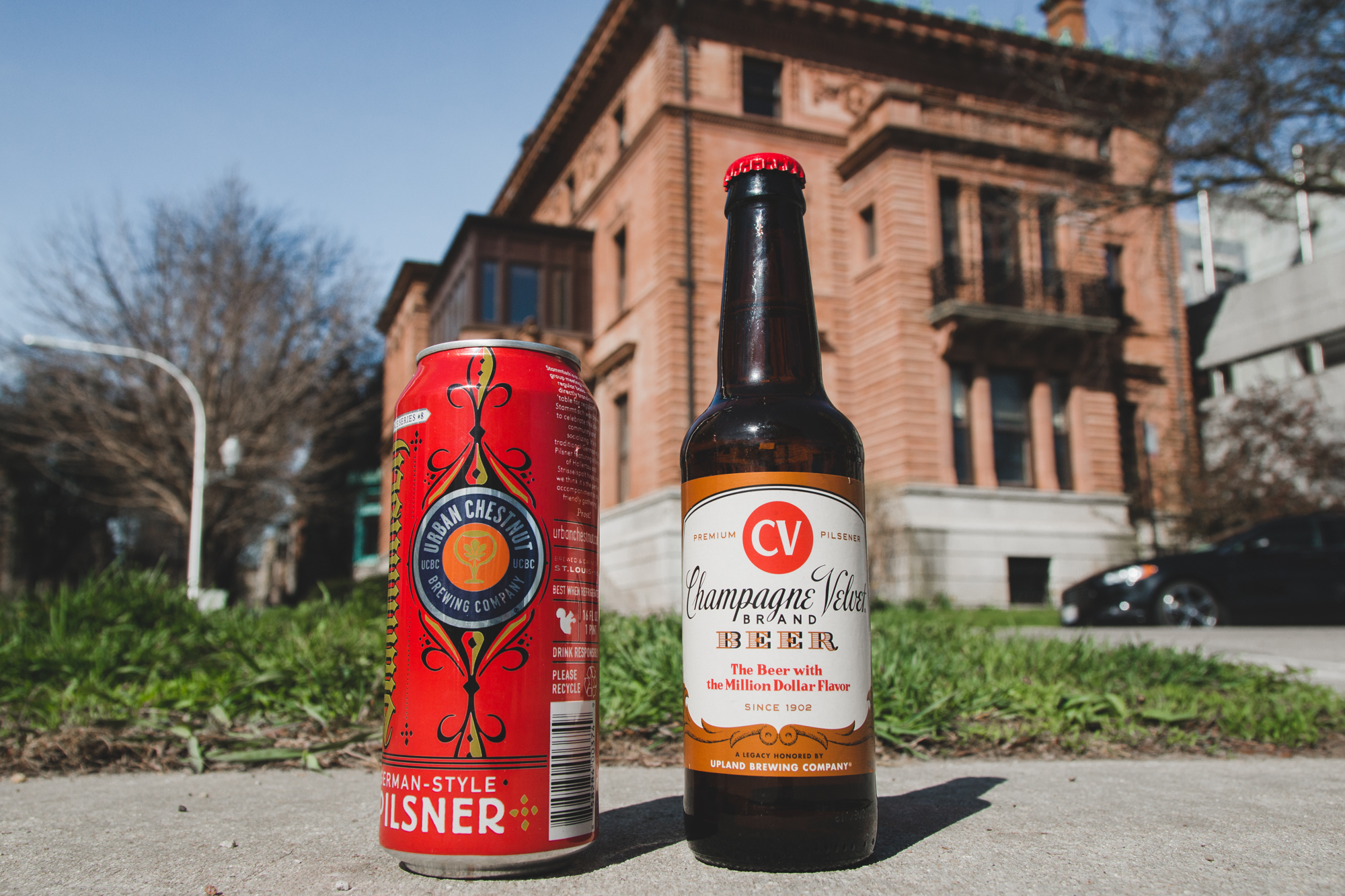 Lakeshore Beverage: What's the deal with this event?
Liz Garibay: The Theurer-Wrigley Mansion in Lincoln Park is a historic building that has been around since 1896 and it's mostly known for the Wrigley Family who owned it for most of its history. But the house was actually commissioned by a man named Joseph Theurer who was the President and Owner of the Schoenhofen Brewing Company which is one of the biggest breweries in the city of Chicago at that point.
Theurer actually came from Pennsylvania and he had already been working in the brewing industry before coming to Chicago. He ended up marrying the daughter of Peter Schoenhofen but he worked at the brewery because he was already very knowledgeable in the brewing industry. He was the President of the Brewer's Guild at the time and was actually really knowledgeable before inheriting the company from his father in law.
In 1896, he commissioned the home and that's where they lived for a good 14 years or so. So, people don't really know that the house was built on beer, one of the biggest brewing families of the city. I've always kind of had my eye on it because it's a beautiful home in Lincoln Park and I knew of its history. When I saw that it was for sale several months ago, I took down the realtor's information and emailed them and said I'd like to do an event here for the Chicago Brewseum. They were really kind and after a while said, sure.
Enter To Win Tickets!
Bad news: the event is sold out.
Good news: we have a pair of tickets to give away!
That's right, fill out the form below and enter to win a pair of tickets to this Saturday's Inside The Theurer-Wrigley Mansion event thanks to the Chicago Brewseum! Guests will enjoy Upland Brewing's Pre-Prohibition pilsner, Champagne Velvet, along with Urban Chestnut's award-winning German pilsner, Stammtisch.