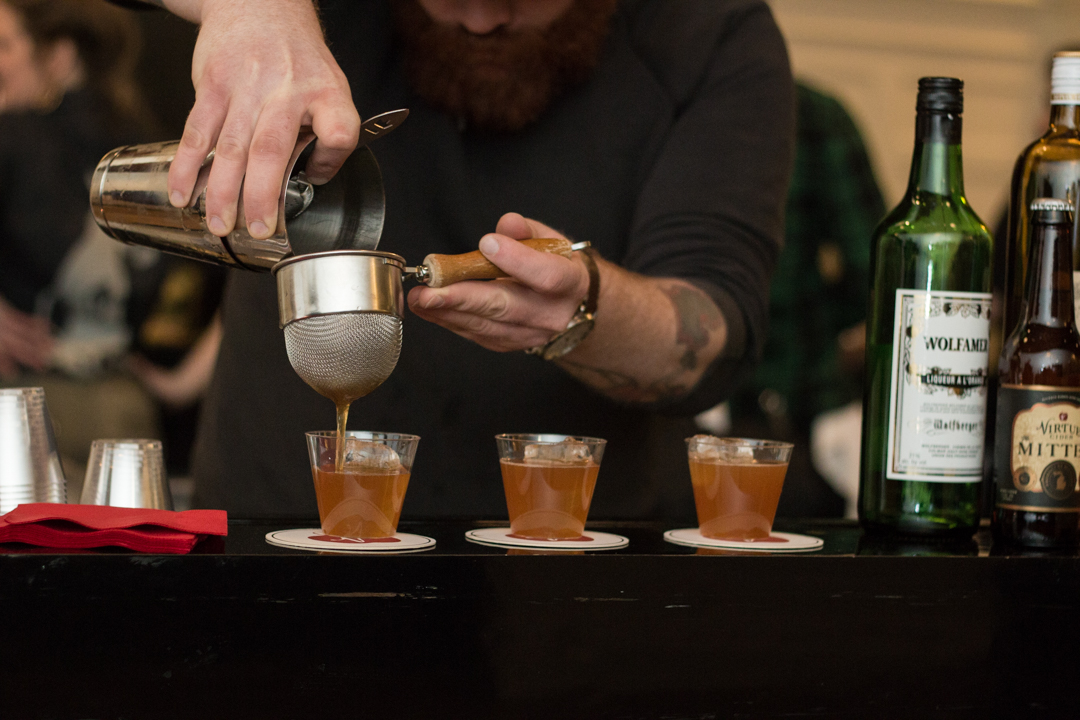 Last night we had the pleasure of attending Virtue Cider's 3rd Annual Stone Fence Cocktail Competition at the beautiful Chicago Athletic Association Hotel. A dozen bartenders and mixologists from some of Chicago's most esteemed beverage programs competed to create their take on a classic cider cocktail, the Stone Fence. According to Virtue Cider founder, Greg Hall, the origin of the Stone Fence goes back to the American Revolution, when cider and rum (the cocktail's two ingredients) were plentiful.
Our very own trainer, educator, and aspiring film star, Chris Kolodziej, was one of six judges to rate each cocktail on presentation, creativity, taste, and use of Virtue's The Mitten bourbon barrel aged cider. Here were his top three picks:
Broken Shaker, Scott Lobianco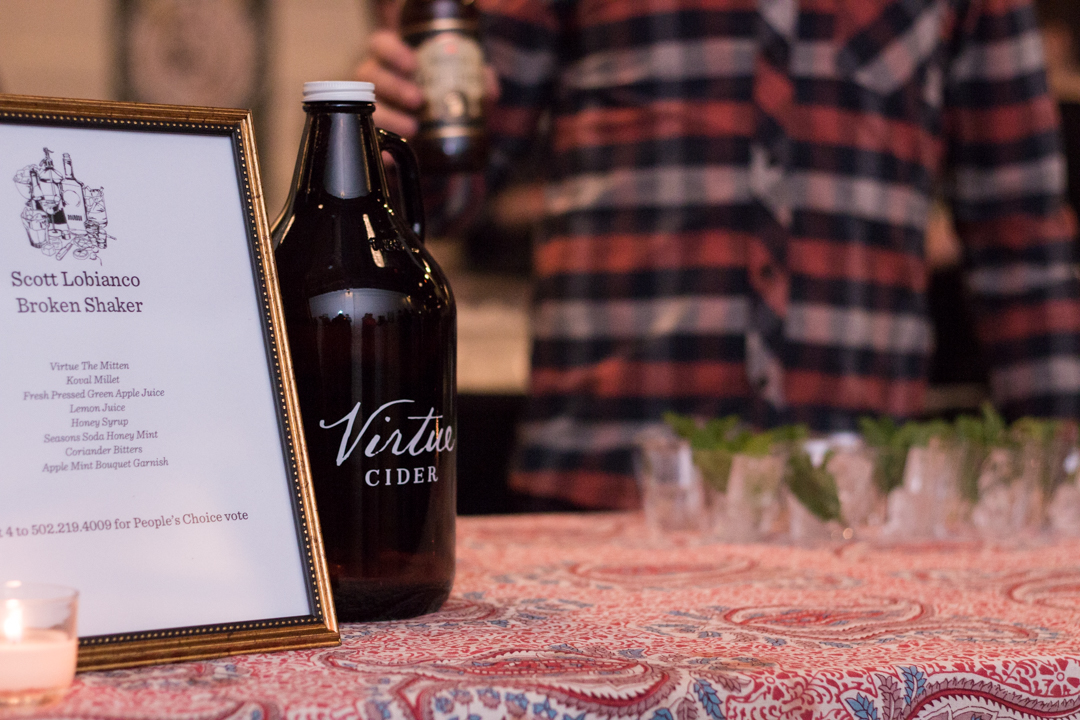 Scott Lobianco from River North's Broken Shaker put together a summer friendly Stone Fence with an array of unique ingredients:
Virtue Cider The Mitten
Koval Millet
Fresh pressed green apple juice
Lemon juice
Honey syrup
Seasons Soda Honey Mint
Coriander bitters
Apple mint bouquet to garnish.
Here's what Chris had to say:
This tastes really good. There are a lot of ingredients that could be competing flavors but I think they're well integrated. Scott said he wanted this to be a summer-y, garden-y cocktail and that comes out very well.
---
Frontier, Sean Nielson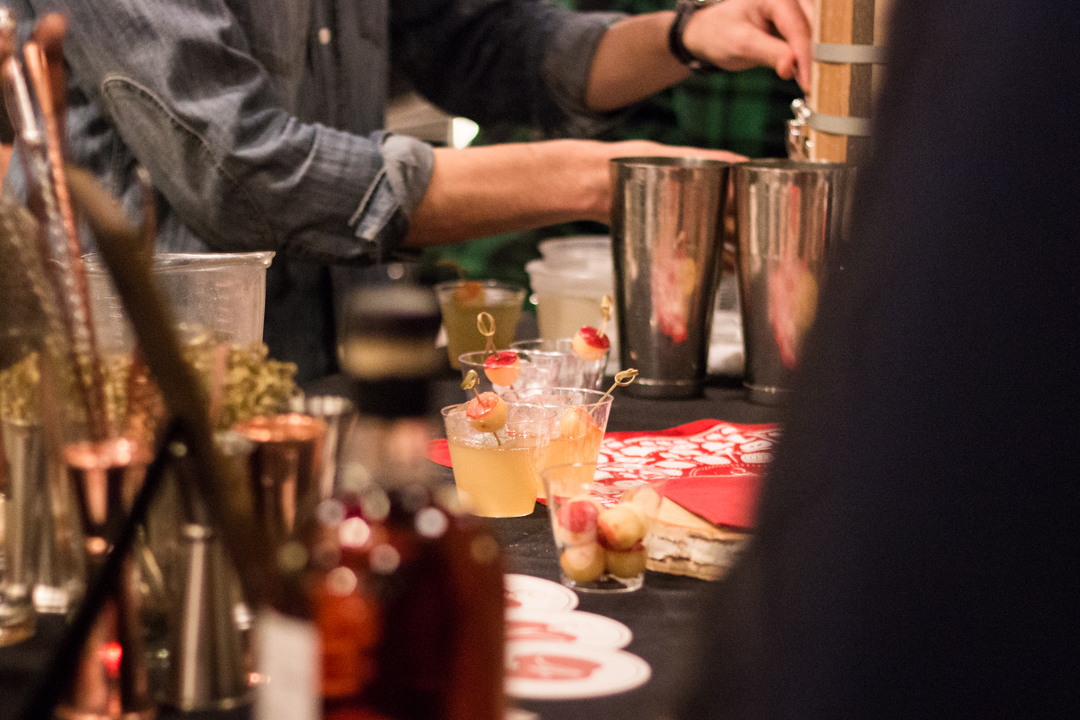 Frontier's Sean Nielson impressed the entire crowd as his Stone Fence was named "People's Choice" at the end of the evening. His ingredients:
Koval Bourbon
Virtue Cider The Mitten
Fennel apple jam
Lemon
Salt air to taste
Chris broke this one down for us, too.
I would say this one has the most use of The Mitten of the drinks I've tasted. It tastes like the cider with citrus qualities. Flavor-wise I think it's really good. It's really bright and summer-y as well. Really good use of The Mitten in my opinion.
---
Longman & Eagle, Chad Hauge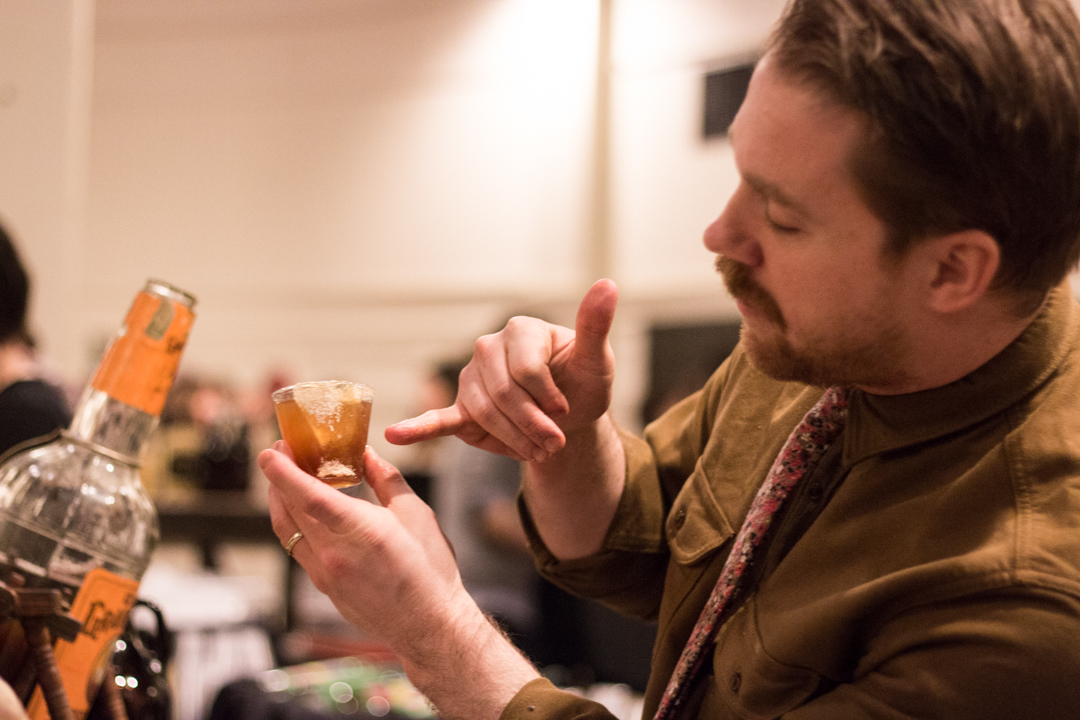 Running away with the Grand Prize for the evening was Chad Hauge's creation from Longman & Eagle. This truly unique cocktail incorporated a variety of ingredients as well as a delicious caramel apple gel to lick off the side of the cup.
Virtue Cider The Mitten
Koval Rye
Vida Mezcal
PX Sherry
Lemon
Normandy apple cider vinegar
Toasted Spice Swan Creek Honey
Molasses
Salted caramel coated apple cider gel rim to garnish
This gets the highest score on creativity. It's a super interesting use of ingredients with this caramel powder that's cooked down and then mixed with arrow root and salt to make this gel. You lick the gel off the glass as you drink and it's delicious. The flavors are all really well integrated to make a pretty amazing cocktail. The aroma of the cider is more present than the taste but it's still well balanced.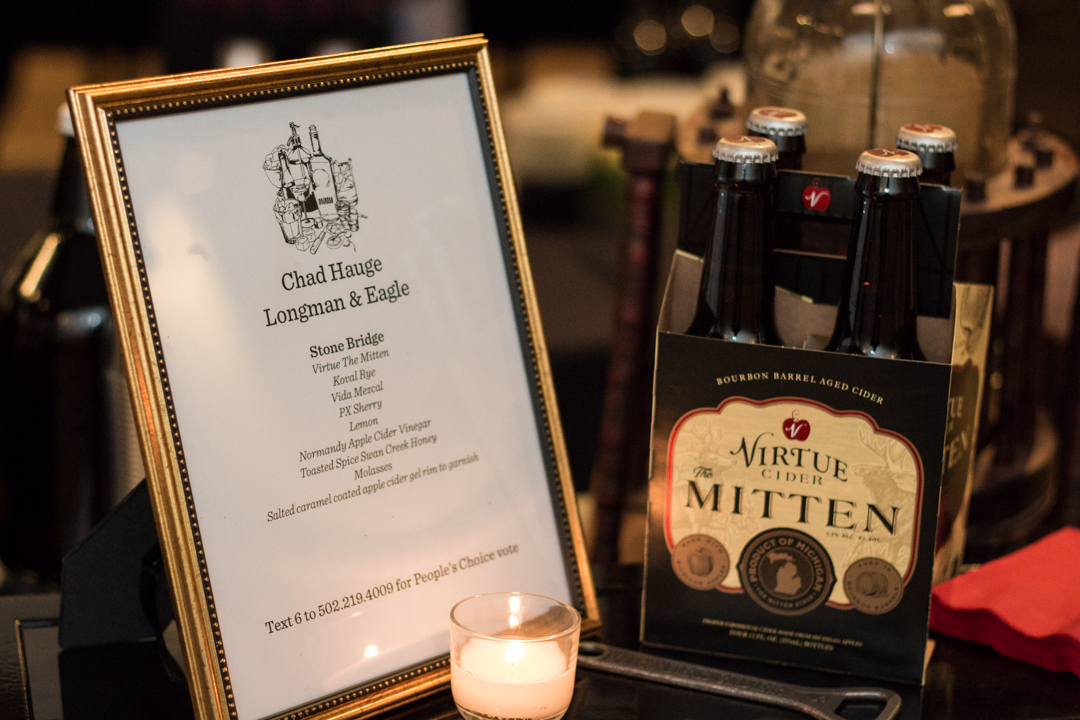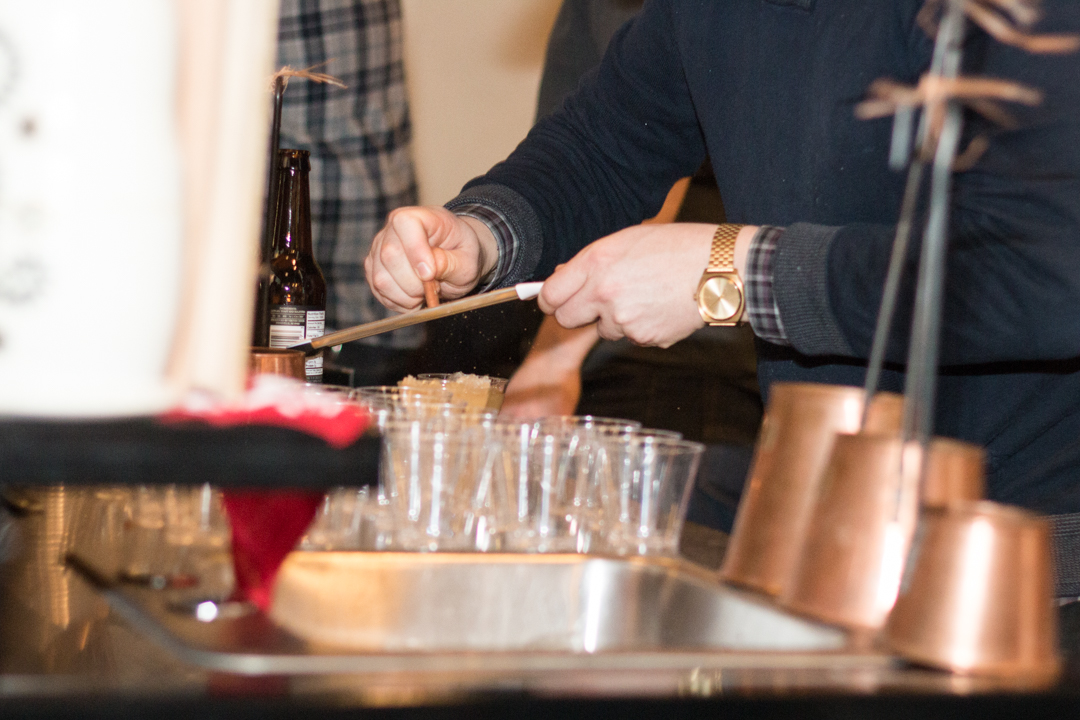 ---

---
Want to be notified of future Lakeshore Beverage Beer Blog posts? Sign up for the Lakeshore Beverage Email Newsletter!