Bell's Oberon Week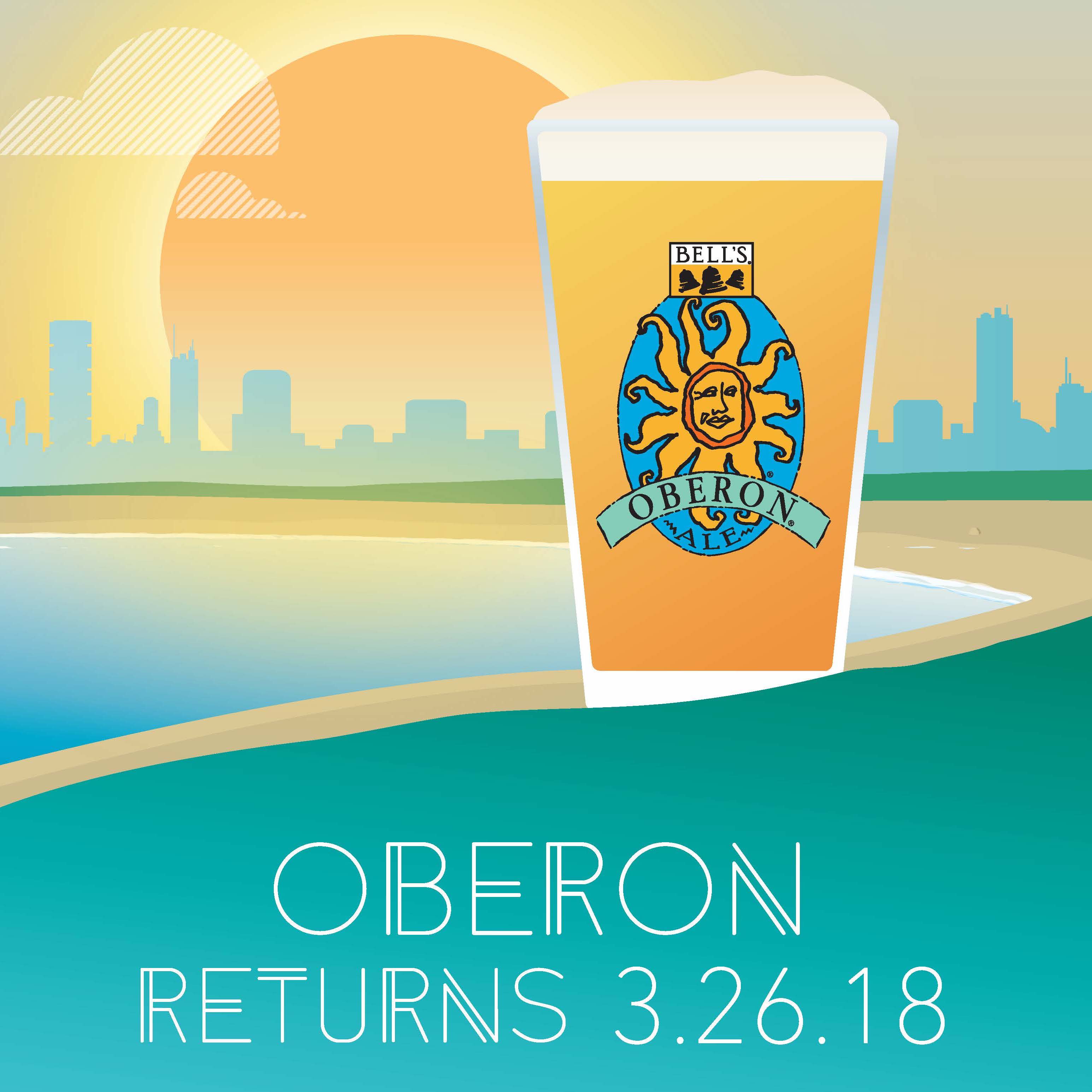 It's that lovely time of year again. The sun is still out when you leave work, a high of 50 seems like a treasure, and Bell's Oberon is here. Chicago's favorite American Wheat Ale returns on Monday, March 26 with a full week of events and tappings across Chicagoland. Use our Beer Finder to locate a 6-pack or pint near you and check out all the events below.
---
Monday, March 26
Sheffield's | 3258 N Sheffield Ave.
Sheffield's will play host to the official Chicago Bell's Oberon Day party at 5pm on Monday, March 26th! Come party with the Bells Brewery crew and be the first to taste Oberon this spring.
---
Tuesday, March 27
Keep the Oberon train rolling on Tuesday, March 27 at HopCat -- the Michigan-based craft beer bar in Lincoln Park! They'll be serving up Oberon and Two Hearted starting at 3pm.
---
Wednesday, March 28
Happy Camper | 1209 N Wells St.
Pizza and beer? Yes, please. Head over to Happy Camper in Old Town after work on Wednesday, March 28 where they'll have both Oberon and Two Hearted on draught. Meet the Bell's team and score some sweet Oberon shades, koozies, and other freebies.
Ovie Bar & Grill | 120 N Canal St. (inside Ogilvie Transportation Center)
Attention commuters: grab a pint or two of Oberon at Ovie Bar inside Ogilvie Transportation Center before you hop on the train home Wednesday evening. They'll have both Oberon and Two Hearted available.
---
Thursday, March 29
Toons Bar & Grill | 3857 N Southport Ave
Celebrate Thirsty Thursday up at Toons in Lakeview on Thursday, March 29! The Bell's crew will be there passing out Oberon goodies and they'll have Oberon on draught the whole night.
Barney Callaghans Pub | 10618 S Western Ave
Oberon will be flowing down on the South Side as well. Come hang at Barney Callaghan's Pub on South Western Ave for a Keep The Pint Night while supplies last.
---
Friday, March 30
Park & Field | 3509 W Fullerton Ave
End the work week over at Park & Field in Logan Square! Hang out on their massive patio complete with bocce ball courts, bonfires, and yard games and enjoy some Oberon while you're at it. Plus, a special keg of Überon -- Oberon aged in whiskey barrels -- will be on tap that night, too. Come hang!
---
April Oberon Events
April 2 @ Madison Tavern | 500 W Madison St, Chicago, IL
April 3 @ The Whistle Bar & Grill | 4911 95th St, Oak Lawn, IL
April 4 @ Lemmings Tavern | 1850 N Damen Ave, Chicago, IL
April 5 @ Reggies | 2105 S State St, Chicago, IL
April 5 @ Blue Frog's Local 22 | 22 E Hubbard St, Chicago, IL
April 19 @ The Junction | 222 S Riverside Plaza, Chicago, IL