Founders KBS Chicago Releases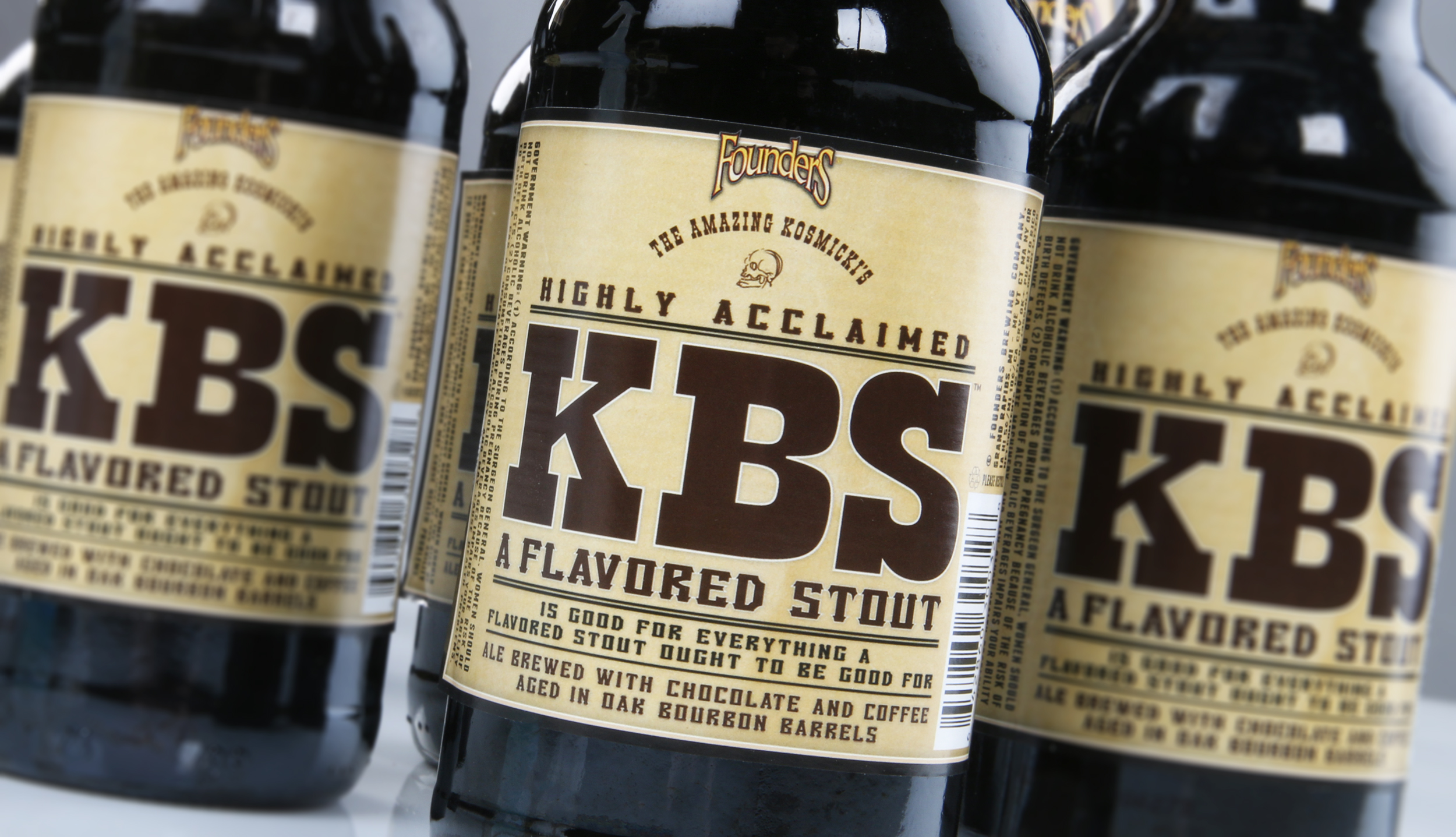 The highly acclaimed KBS from Founders Brewing Company lands in Chicago on Friday, March 30 and we're here to help you locate a tasting near you. Be sure to use our BEER FINDER to locate a KBS near you.
These times are to our best knowledge but are subject to change. Please arrive early and plan ahead to secure your KBS.
---
Thursday, March 29
Sheffield's | 3258 N Sheffield Ave. | 6:00pm
Friday, March 30
Binny's South Loop | 1132 S Jefferson St | 9:00am
Whole Foods Lakeview | 3201 N Ashland Ave | 11:00am
Consume | 569 IL-22, Lake Zurich, IL | 12:00pm
Whole Foods Lincoln Park | 1550 N Kingsbury | 2:00pm
Timothy O'Toole's Pub | 622 N Fairbanks Ct | 5:00pm
First Draft | 649 S Clark St | 5:00pm
HopCat | 2577 N Clark St. | 5:00pm
Beer Cellar | 488 Crescent Blvd, Glen Ellyn, IL | 5:00pm
Tap House Grille Palatine | 56 W Wilson St, Palatine, IL | 7:00pm
Centennial Chicago | 733 N LaSalle Dr | 8:00pm
Saturday, March 31
Binny's Lincoln Park | 1720 N Marcey St | 9:00am
Paddy Long's | 1028 W Diversey Pkwy | 7:00pm
Sunday, April 1
Link's Taproom | 1559 N Milwaukee Ave | 11:30am