Online Retailer Training
You're Invited!
We've been thinking of how we can continue to stay engaged with our friends and customers and have put together a series of virtual trainings where we will cover a range of topics from beer styles to wine tasting to mixology and draft training. Space is limited and restricted to employees of our retail partners.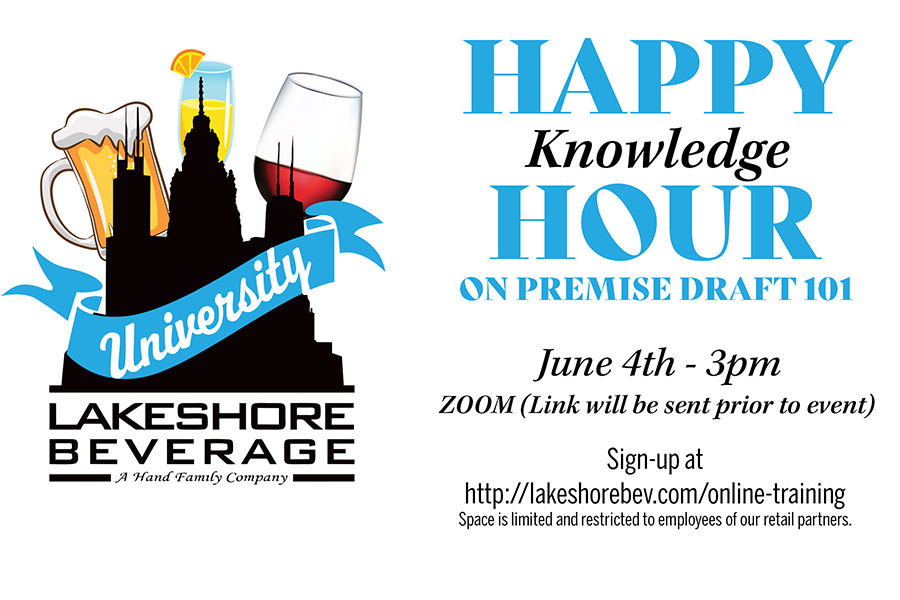 On-Premise Draft 101- In this training we will walk you through all of the different things you will need to know on how to manage and maintain your draft system as well as important tips on getting your draft system back up and running after a shut down.
Date: Thursday June 4th
Time: 3pm
SIGN UP HERE