Ukrainian Relief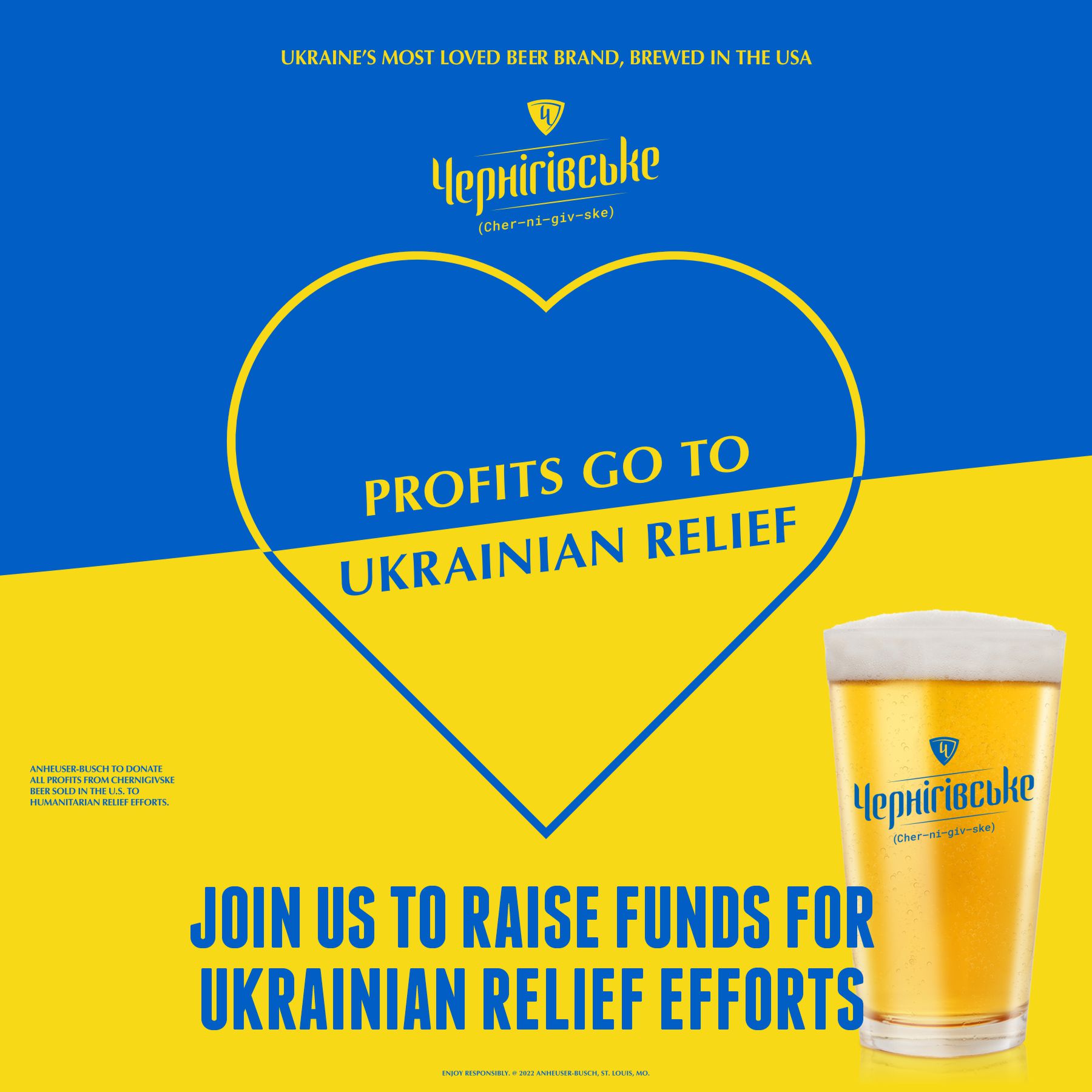 Join us on Tuesday, May 24th for a tapping of Chernigivske at Tryzub Ukrainian Kitchen to raise funds for Ukrainian relief efforts. Tryzub is located at 2201 W Chicago Ave. in Ukrainian Village.
Anheuser-Busch has joined their teams from around the world to introduce a new brew in tribute to beloved Ukrainian beer and A-B sister brand Chernigivske. Since its inception, Chernigivske has celebrated Ukraine's history, culture, and people - exactly what we aim to share and support now. We're proud to join Anheuser-Busch in supporting humanitarian relief with this new initiative.
Head to https://www.chernigivske.com to learn more!