Chicago Craft Beer Week 2015

Chicago Craft Beer Week is o
ur favorite week (and a half) of the year.
And how could it not be? It's 10 days of tap takeovers, meet the brewer events, beer dinners, lectures and panels on our favorite subject: craft beer in Chicago. We care about the state of craft beer in our city. It's why we sponsor Chicago Craft Beer Week. It's why we plan and participate in hundreds of beer events between May 14th - 24th. It's why we want you to join us.
Check out the EVENTS we're hosting, ENTER TO WIN a Chicago Craft Beer Week Gift Pack of swag from our breweries or follow along as our beer blogger and traveler, Matt Tanaka LIVEBLOGS #CCBW!
---
The #CCBW Events
BYOBeer Dinners with Lakeshore Beverage
May 19th
Craft beer is about experience. It's about savoring moments and flavors and sharing them with old friends while making new ones. It's also great for getting you out of your comfort zone and into something new. BYOBeer Dinners are beer dinners designed to do that.
We partner with local restaurants throughout the Chicagoland area - some of them Chicago institutions in their own right - to plan custom menus that our beer experts pair with beer from breweries all over the country. From Southern Soul Food to Indonesian Rice Table, these meals will be beer dinners unlike any you've been to before.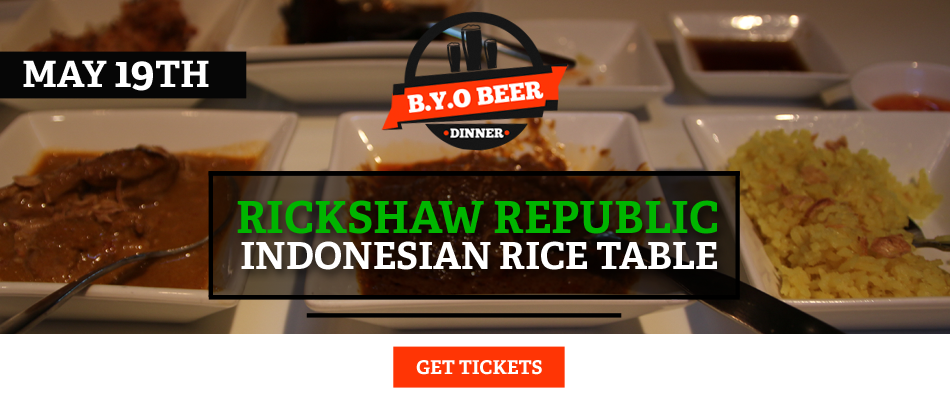 ---
Lakeshore Beverage x The Hop Review Presents: Arts & Crafts
A Celebration of Art & Craft Beer
May 21st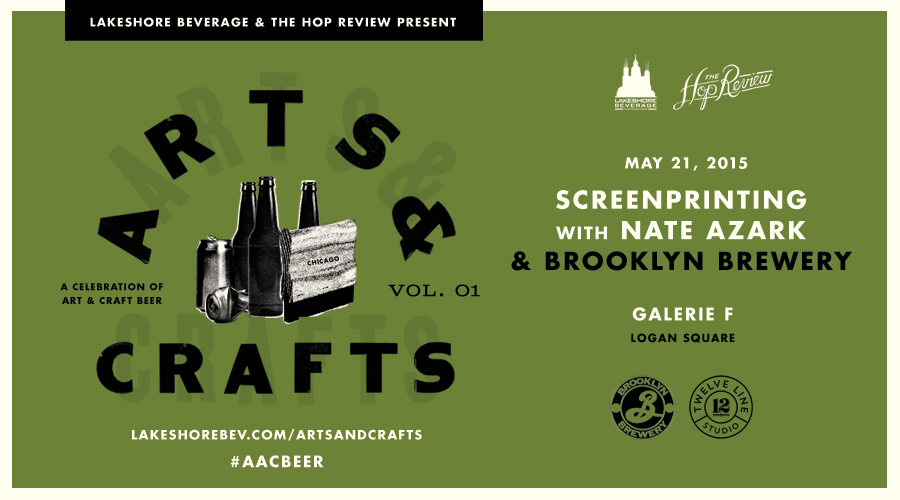 Arts & Crafts is an event series in partnership with Chicago beer bloggers, The Hop Review that celebrates art, beer, and the cuture that ties both together. At each event, guests will meet local Chicago artists at the top of their craft and learn about their process while enjoying beer from some of the country's best breweries. CLICK HERE to checkout the first event in the series where we'll learn about Screenprinting from Nate Azark with Brooklyn Brewery.

---
Stay tuned for more info on our Chicago Craft Beer Week Events!
---
Matt Liveblogs Chicago Craft Beer Week
Matt Tanaka, our blogger and beer traveller is liveblogging his way through Chicago Craft Beer Week. Follow his journey on TWITTER or INSTAGRAM and check out THE BLOG.


---
Enter To Win Our #CCBW Prize Pack!
Signup below to enter to win a Goose Island 312 bike and #CCBW Glassware Pack from Lakeshore Beverage! By entering, you'll also be signing up for the Lakeshore Beverage email newsletter where you'll receive a behind-the-scenes look at the beer scene in Chicago! You can unsubscribe at any time. We'll select winners at random and contact them via email on 5/25/15.