Arts & Crafts: A Celebration of Art and Craft Beer

Arts & Crafts is an event series in partnership with Chicago beer bloggers, The Hop Review that celebrates art, craft beer, and the cuture that ties them together. At each event, guests will meet local Chicago artists at the top of their craft and learn about their process while enjoying beer from some of the country's best breweries.
---
PAST EVENTS:
Vol. 2: Artist Beer Pairings with BucketFeet
June 25th @ 6:30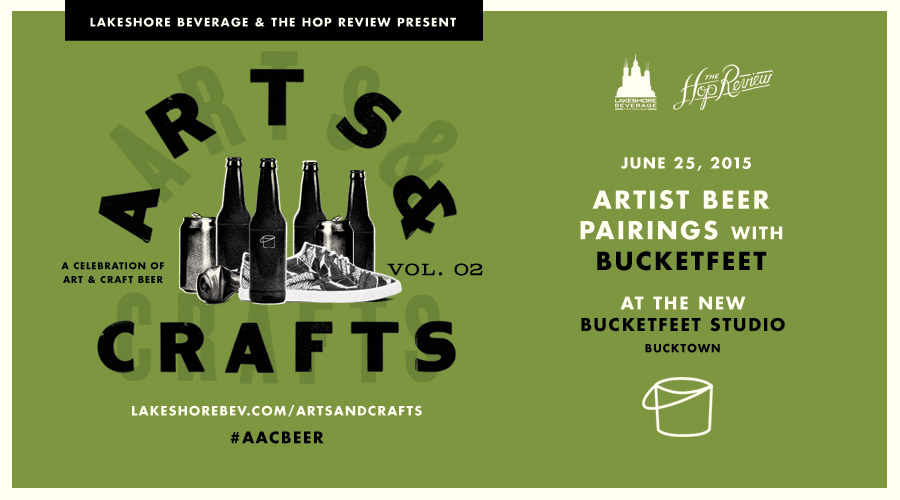 In this installment, we gathered at BucketFeet's brand new Wicker Park space to hear from a panel of diverse artists talk about the creative process behind their BucketFeet designer shoes. Each of the participating artists featured a shoe they've designed that's been paired with a craft beer by the beer experts at Lakeshore Beverage.
Vol. 1: Screenprinting with Nate Azark and Brooklyn Brewery
May 21st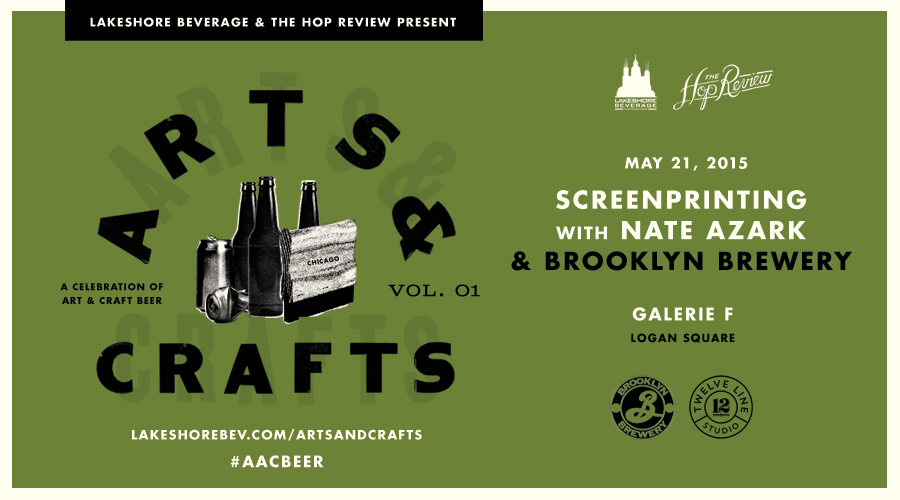 The innaugural event in our series, Vol. 1 took place during Chicago Craft Beer Week. Guests learned about screenprinting from Chicago artist Nate Azark at Logan Square's Galerie F. In addition to enjoying craft beer cans from Brooklyn Brewery and a live screenprinting demonstration, each guest received a one-of-a-kind print designed by Nate specially for the event.