Upland Sours Week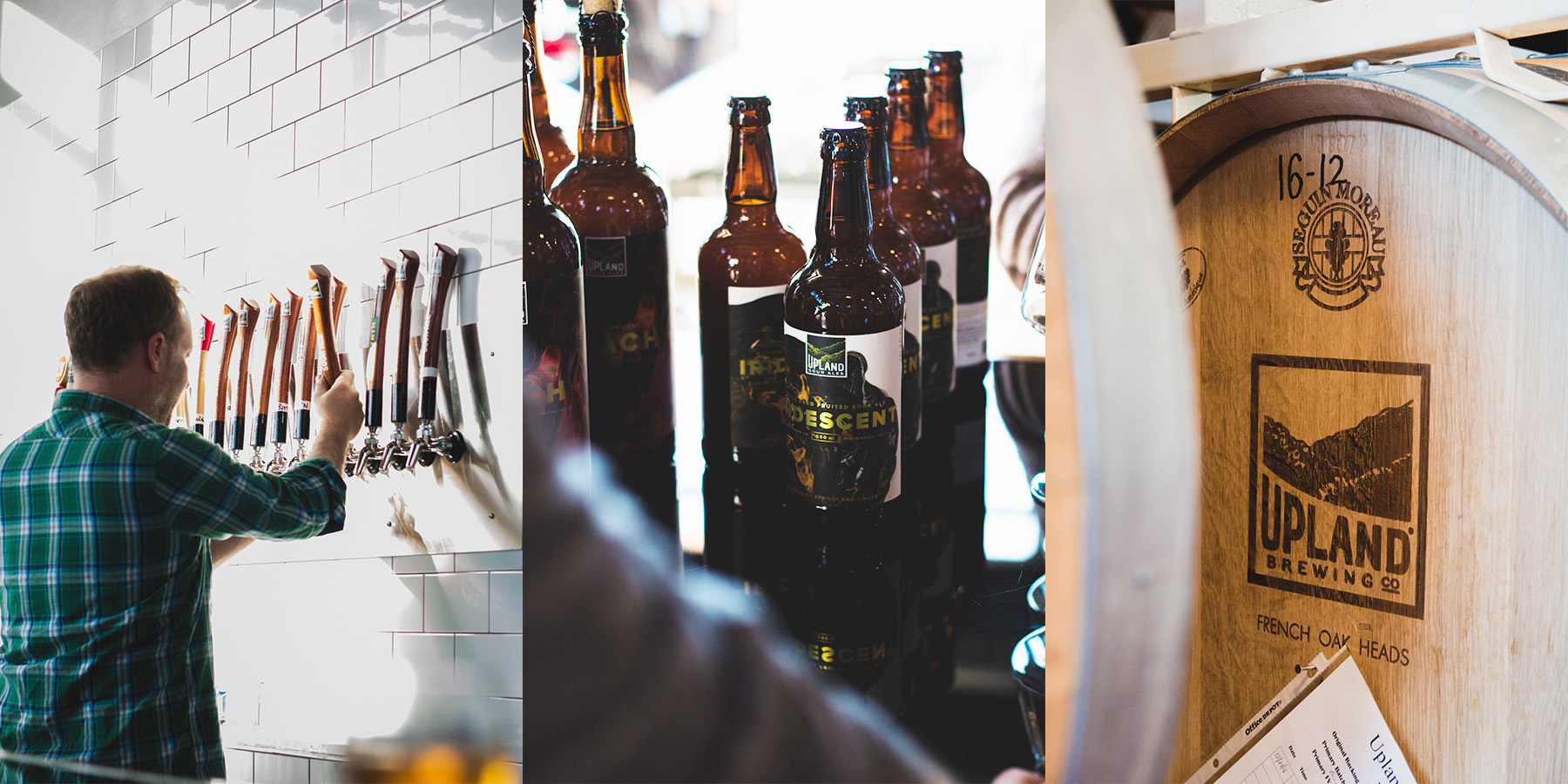 Over 10 years ago, our friends at Upland Brewing Company began experimenting with sour beers with a few wine barrels they had traded for from a local winery. Sheer curiosity and a passion for innovation spurred them to continue brewing and blending, each batch unique and exciting. Now, with a newly constructed dedicated sours facility, Upland is able to offer select sours outside their home state of Indiana and we couldn't be more excited. In fact, folks from Upland will be in Chicago to share these sours with a handful of events starting February 28th. Check them out below and come hang!
---
Beer With Friends: Sour Beer Tap Takeover
Tuesday, February 28 | 6-9pm
The Green Lady | 3328 N Lincoln Ave.
Beer is best enjoyed among friends. That's why we're joining two of the most renowned sour beer programs in the country for a night of sour ales at The Green Lady. Enjoy offerings from both Upland Brewing Company and Jolly Pumpkin Artisan Ales on Tuesday, February 28. Members of Upland's brewing team will be on hand to answer any questions you might have about the brewing process, wild fermentation or Indiana basketball.
The Beer:
Upland Iridescent, Fruited Sour Ale
Upland Darken, Oud Bruin Style Ale
Upland Revive, Fruited Sour Ale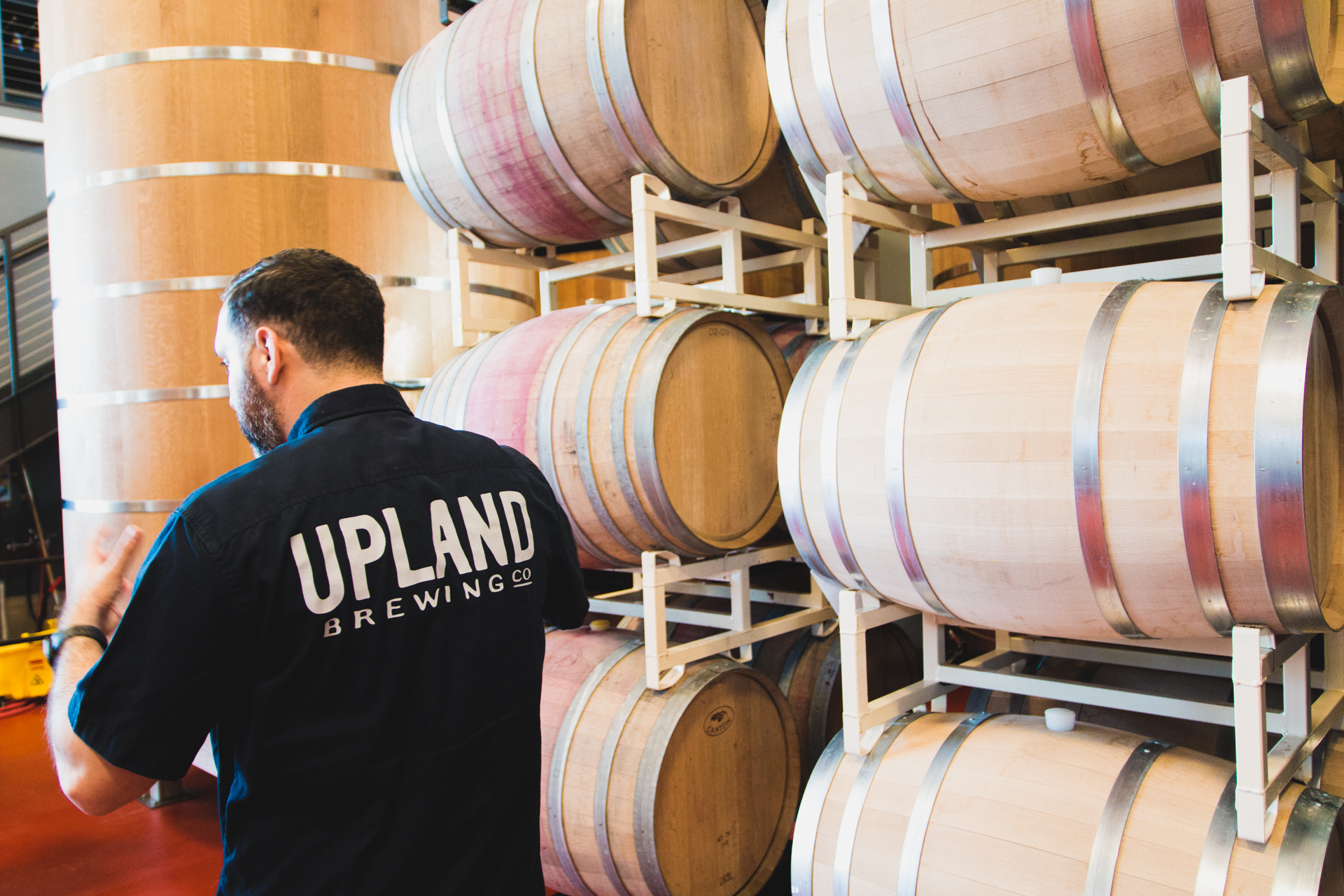 ---
Sour Hour
Wednesday, March 1 | 6-8pm
Pub Royale | 2049 W Division St.
Pub Royale is a beer-driven pub located in Wicker Park, serving up Anglo-Indian fare in an eclectic, convivial setting. Join us Wednesday, March 1 as they serve up some delishes dishes along with 6 different beers from Upland.
The Beer:
Upland Peach, Fruited Sour Ale
Upland Iridescent, Fruited Sour Ale
Upland Darken, Oud Bruin Style Ale
Upland Wheat, Belgian Witbier
Upland Champagne Velvet, Pilsner
Upland Two of Tarts, Gose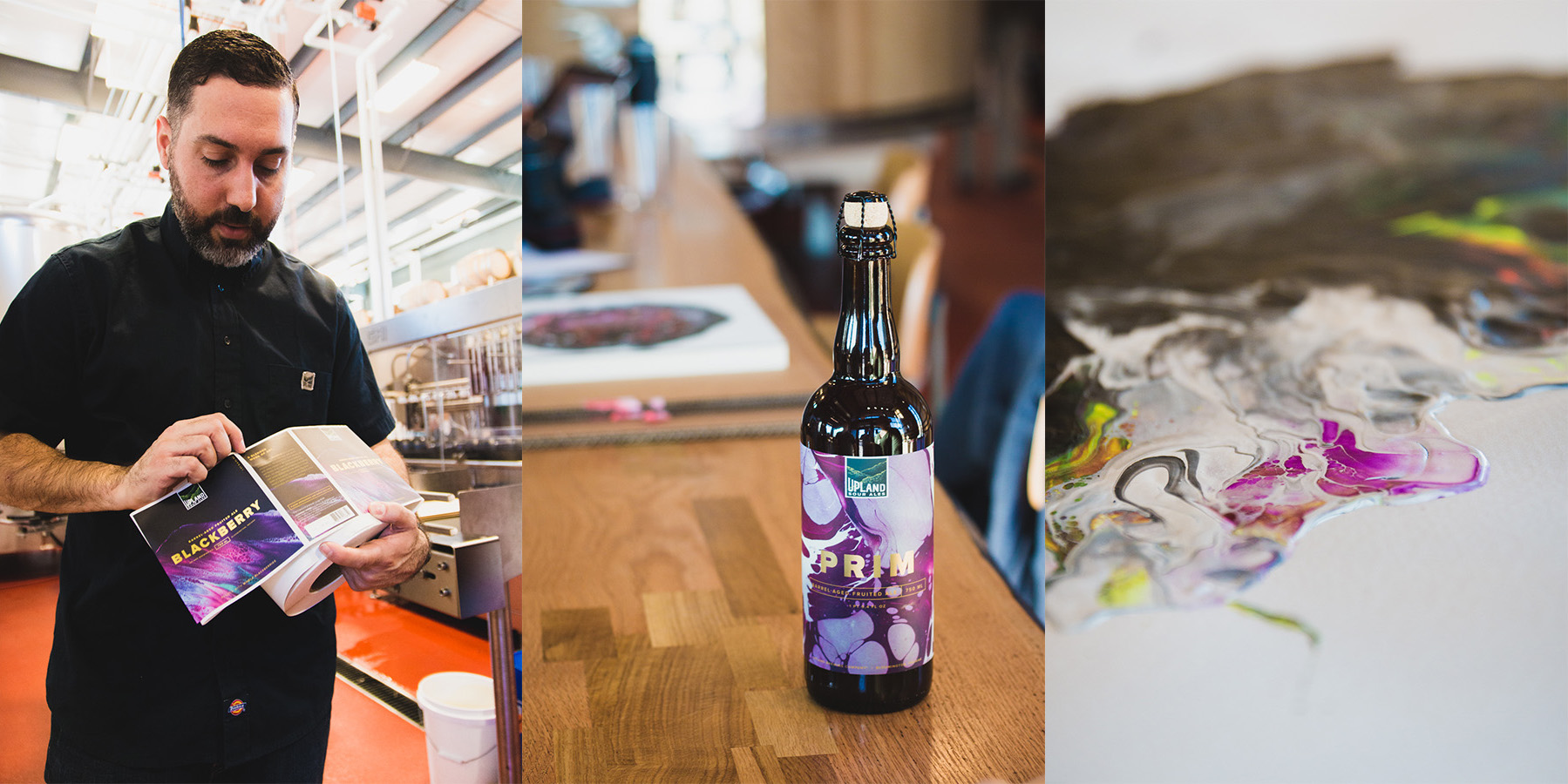 ---
Blended Works of Art: Live Screenprinting With Upland Sours
Thursday, March 2 | 6:30pm
Bitter Pops | 3345 North Lincoln Avenue
Upland's sour beers truly are, as their tagline states, "blended works of art." In order to celebrate the intersection of art and beer, we're teaming up with Chicago artist, Nate Azark, for a live screenprinting demo at Bitter Pops on Thursday, March 2 at 6:30pm. Guests will enjoy an intimate and hands-on screenprinting lesson from Nate along with a brief presentation from Upland on their rebranding process. Oh, and beer. There will always be beer.
Tickets are $10 and include:
Upland Sour beer token

Screenprinting demonstration

A one-of-a-kind print designed by Nate specially for the event