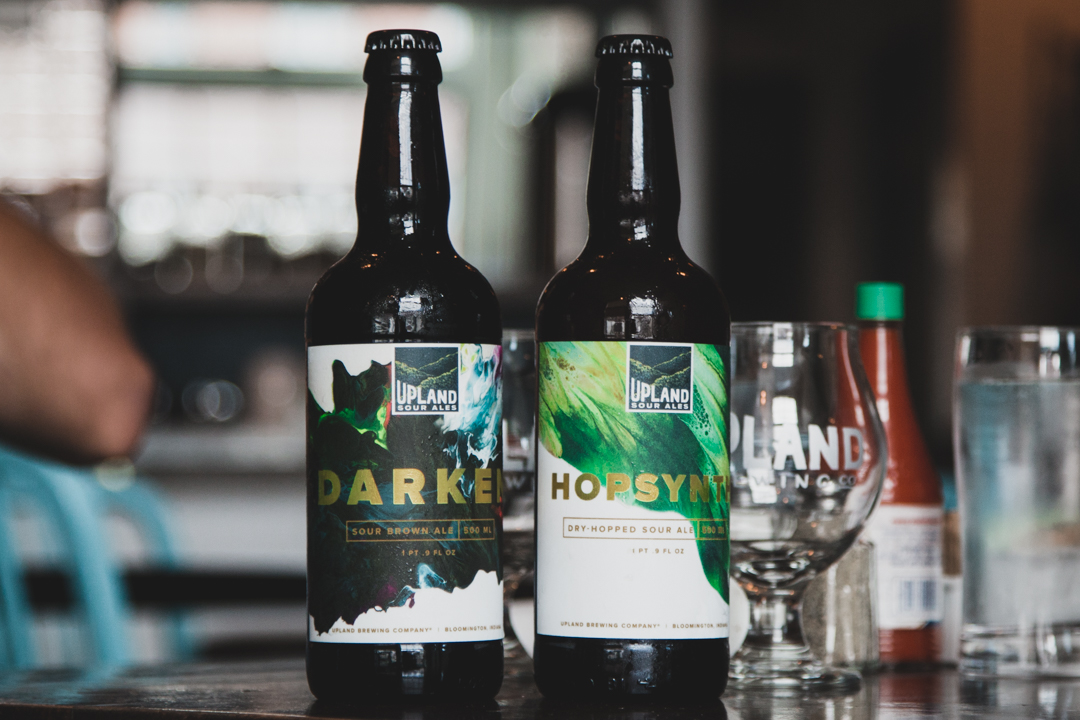 I'll be the first to admit I'm sour beer ignorant.
My first tasting was what you might expect: I took a sip, pursed my lips, and thought to myself, "This is beer?"
It was fruity, funky, and unlike anything I'd ever tried before. I was intrigued. And after several more tastings and conversations, my exploration led me to a familiar name: Bloomington, Indiana's Upland Brewing Company.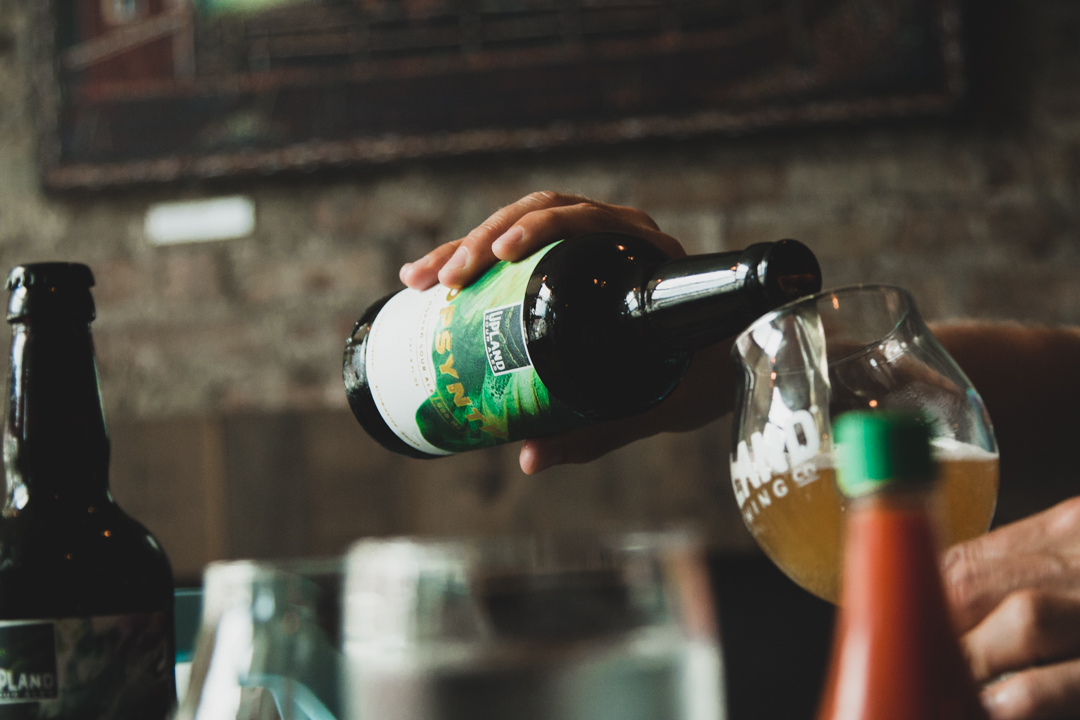 Sure, I've had plenty of Wheat Ales and Dragonfly IPAs in my time (like any good IU grad should), but I was surprised to find out that Upland made sour beers. And that in fact, Upland was producing some of the most well-regarded sours in this born-again tradition of wild fermentation.
Now, with their newly finished 6,000+ sq. feet sour production facility dubbed "The Wood Shop", Upland is making more sours than ever. So much so, that they will now be available for distribution in Chicago for the first time. We sat down with Dusty Howe, Upland's Sour Beer Brand Manager, to hear more about their sour program and why sours are trending upwards right now.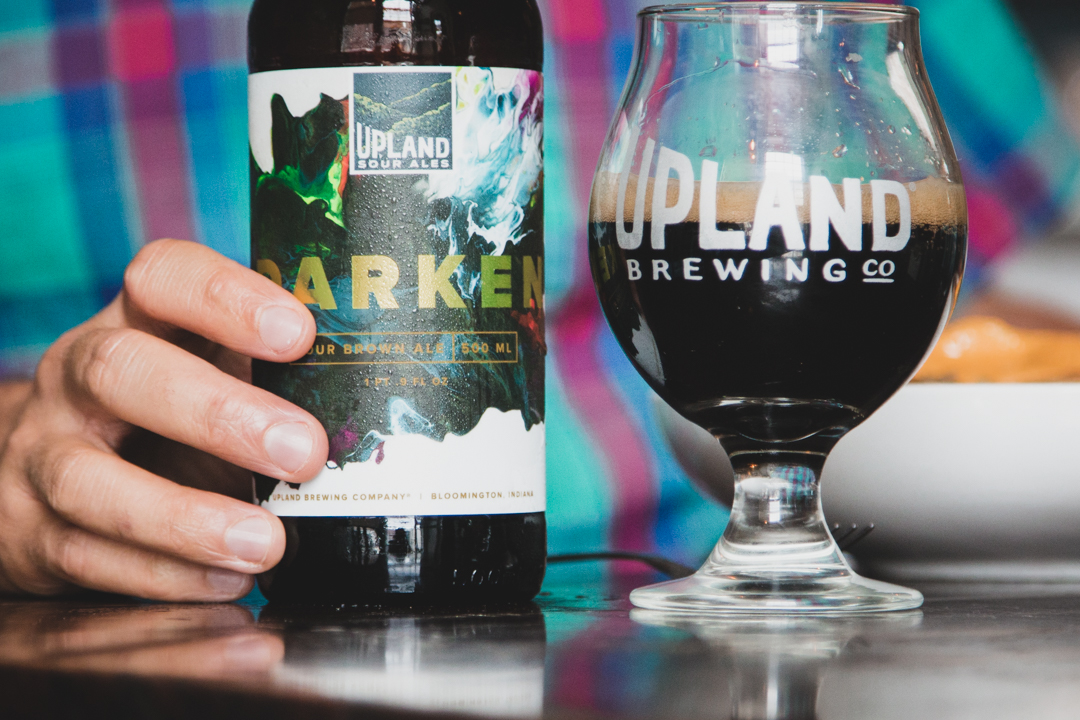 Lakeshore Beverage: Alright, I know this is a big question, but what are sour beers?
Upland Brewing: Sours are produced in two ways. One is by adding a yeast strain called lactobacillus into the fermentation process which gives the beer a souring, tart effect. This method takes about the same amount of time as your traditional beer styles.
The other way is through long-form wild fermentation, which is the majority of Upland's sour beers. We brew the base beer and then the aging and fermentation process happens in wood. This gives you a much broader depth of character in the flavor but the process obviously takes much longer. Fermentation, depending on the style of beer we make, is going to last anywhere from three months to 15 months in those wooden barrels to create the flavor profile and characteristic that we want.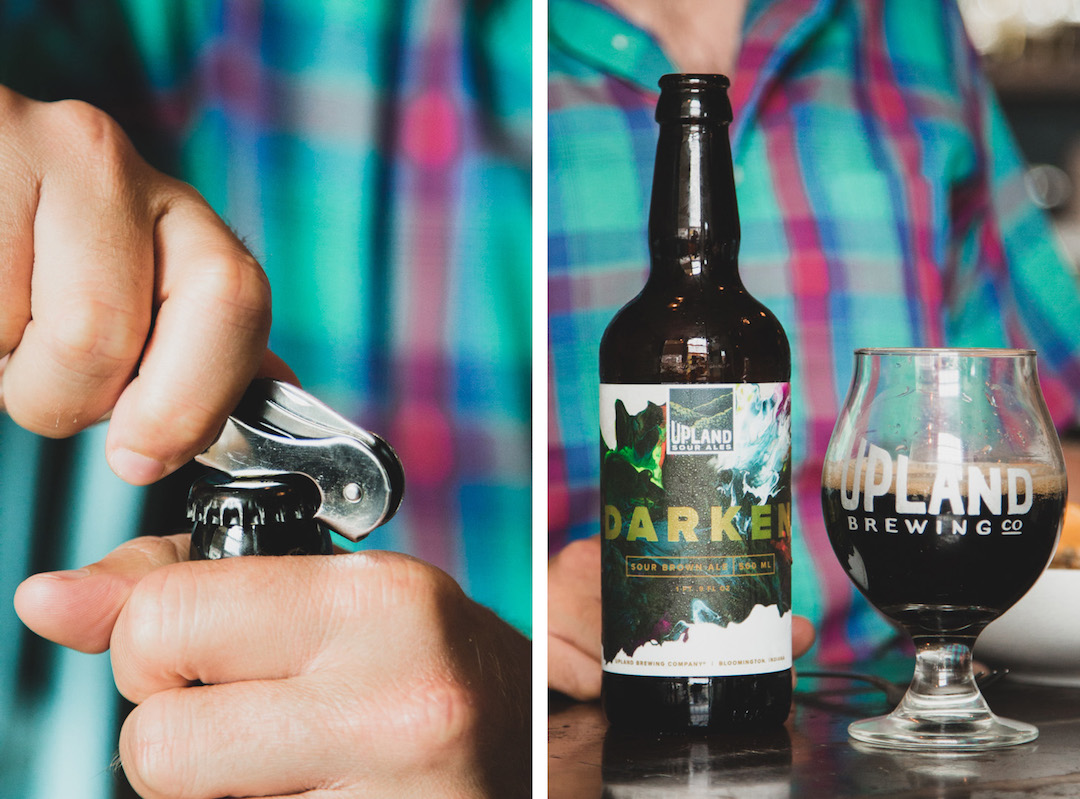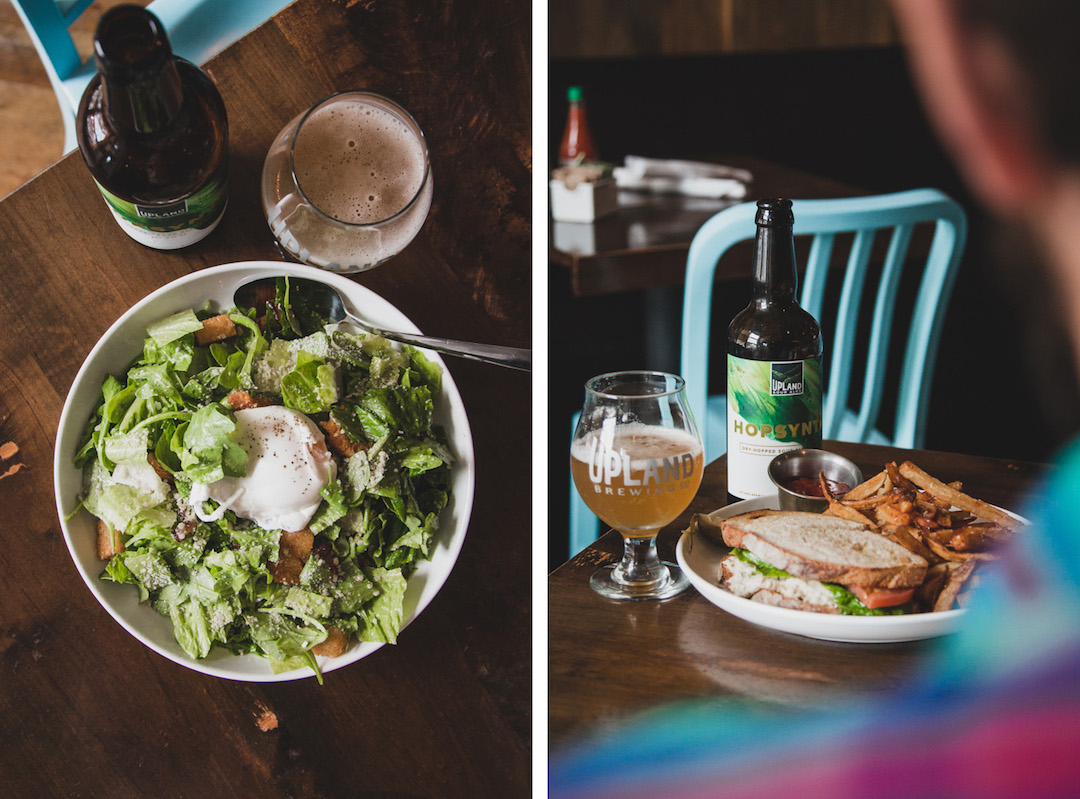 Lakeshore Beverage: Upland has a pretty loyal following for their sour program, can you give a little bit of history about sours at Upland?
Upland Brewing: Our program started 10 years ago which is something I don't think many people know about. One of our brewers traded a local winery I think it was four cases of beer for two barrels that they had. He just wanted to play around with the traditional Belgian Lambic style of brewing and what came out from those first batches was surprisingly good. We were never going to be able to make enough of the product to put out in the market so we decided to sell them all by creating a lottery system. Then the lottery system got pretty big so we created the "Secret Barrel Society". Members have the rights to purchase some of our rarest bottles and anything else that we're making throughout the year.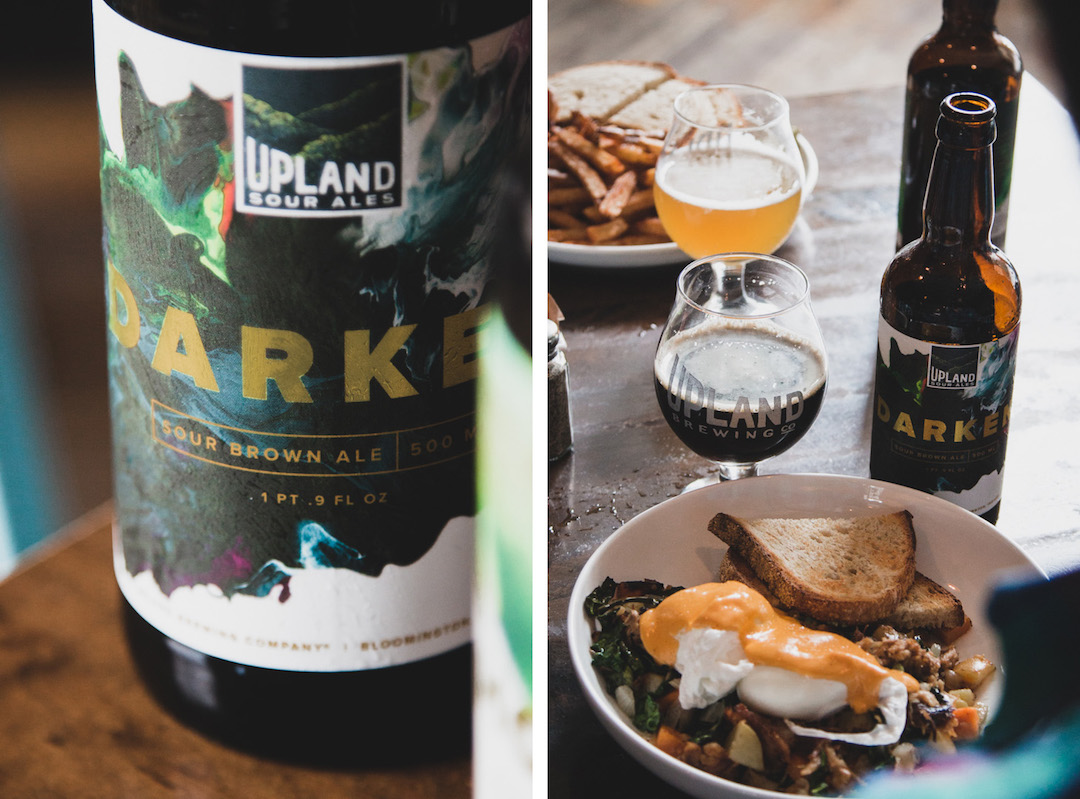 Lakeshore Beverage: Can you explain wild fermentation to those who are unfamiliar?
Upland Brewing: Typically, when you're brewing in a brew house, you have yeast strains that you pitch into the beer that are either purchased from a lab or cultivated yourself as a house yeast.
When you get into wild fermentation, you're taking something that's new and requires much more monitoring because you have to see how the yeast is reacting and what it's doing to the beer. It's much more of a scientific experiment versus traditional brewing which is more of a controlled science.
For example, we just did a project called the Spontaneous Project where we found four new yeast strains by collecting them in four different areas in Bloomington and brewed a beer with each of them. We cultivated one near a creek, one in a quarry, in a forest—those are actual wild fermentation beers where we're actually cultivating a new and wild fermentation yeast and brewing a beer with it.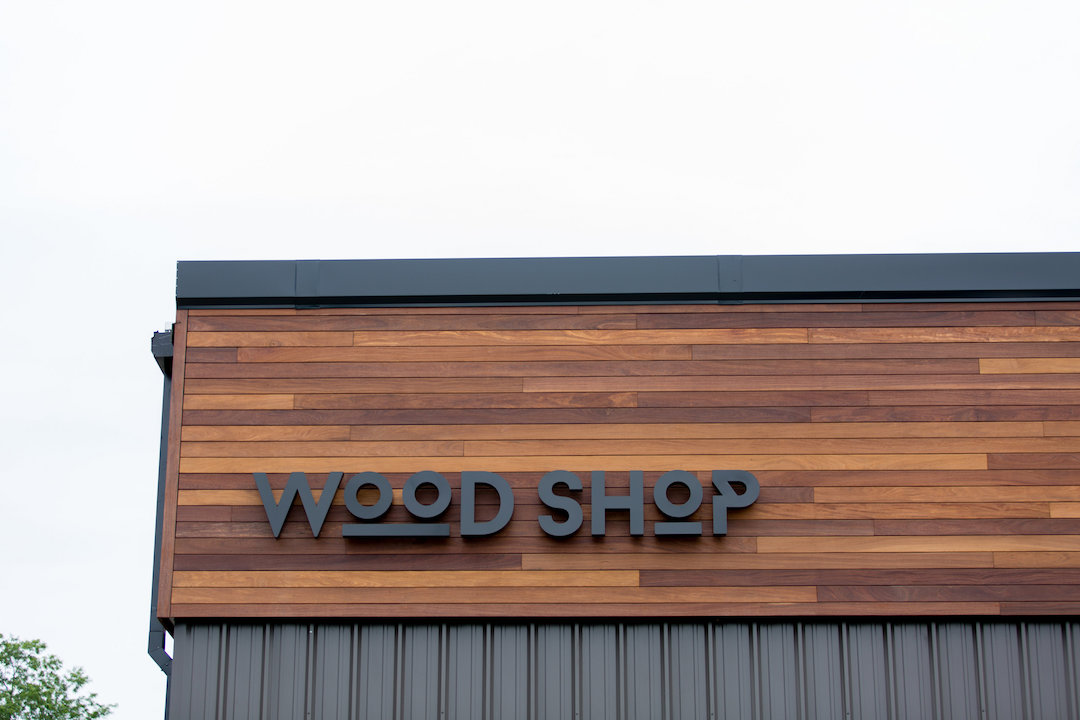 Lakeshore Beverage: You guys recently finished a massive expansion exclusively for sours called The Wood Shop. How will that affect your production and distribution?
Upland Brewing: Now that we have a larger space, we've been able to innovate a lot more and make different tiers of approachability. Just like with IPAs, I think it's important to take people on a journey of approachability. If you've never had a sour before, that's OK, we can start you here and then ramp up to something more aggressive.
One of the first beers we're releasing to the public is called Hopsynth, which is a dry-hopped sour. With Hopsynth, the beer is only in the tanks for three months and then we dry hop it with Mosaic and Eureka hops and then it's ready to go. Most people these days are at least somewhat favorable to hops and this beer has a really nice hop profile on the nose with a mildly tart finish. This is a great entry for young sour drinkers.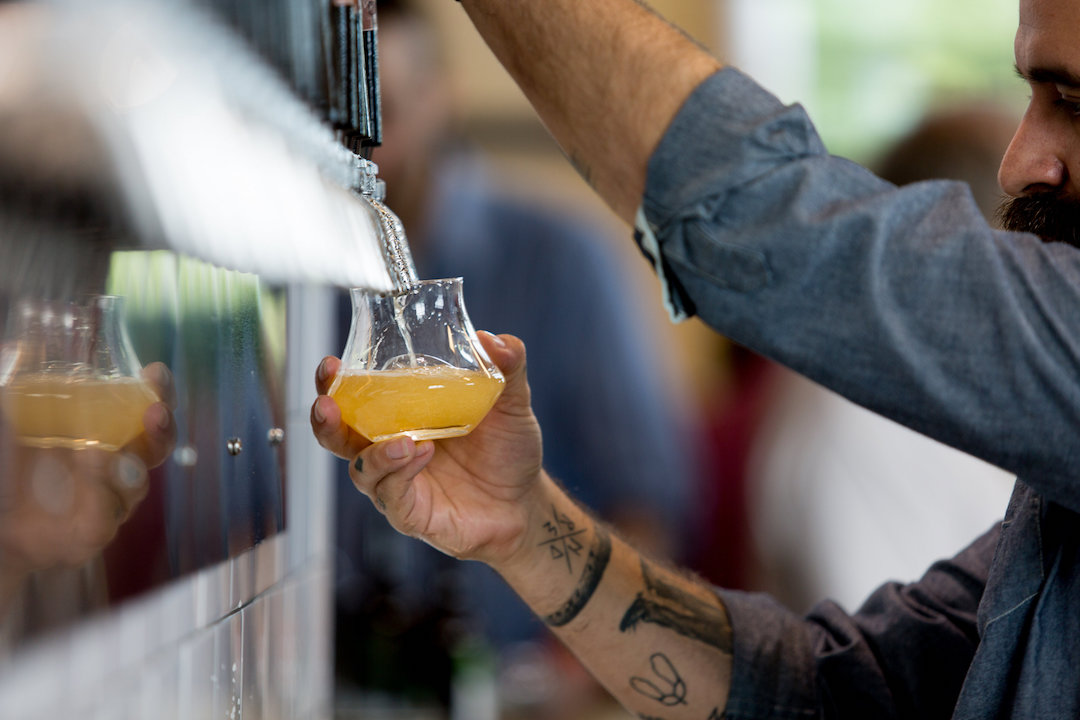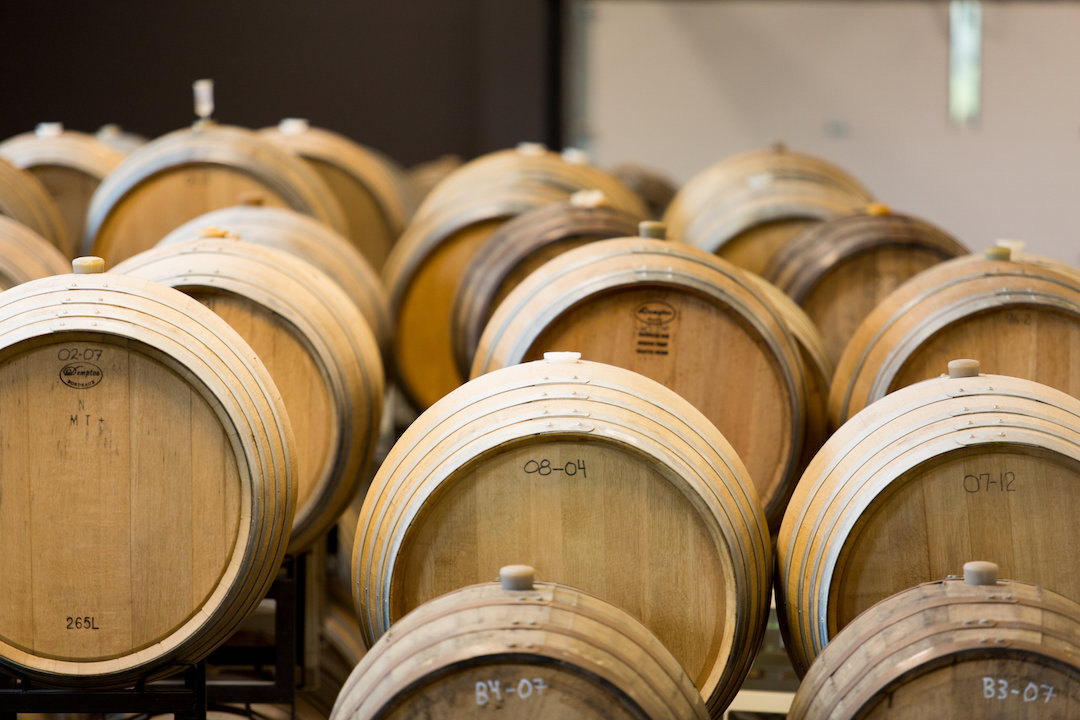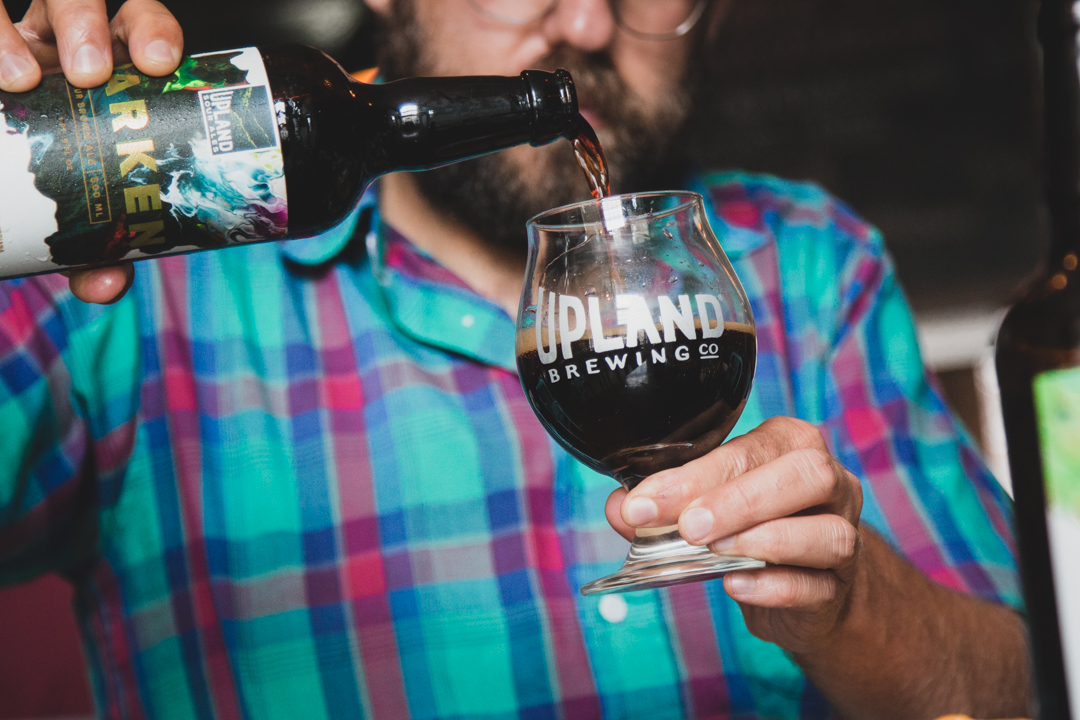 Lakeshore Beverage: Which sours will be available in Chicago?
Upland Brewing: For Quarter 3, our Hopsynth and Darken will be available. Darken is our take on the Oud Bruin style, and it's also not overly aggressive. It has many layers of flavor. From there you might move up into our whole-fruited sours which will be available later.
Lakeshore Beverage: Why do you think sours are trending upwards right now?
Upland Brewing: Sour beers are sour but the more you drink them, the more you realize the other flavors as well—there's a lot fruit flavors, herbal characteristics, the characteristics from the wood—so I think that's why people like them.  It's that next style that beer drinkers are really diving into, much like we saw with IPAs four or five years ago.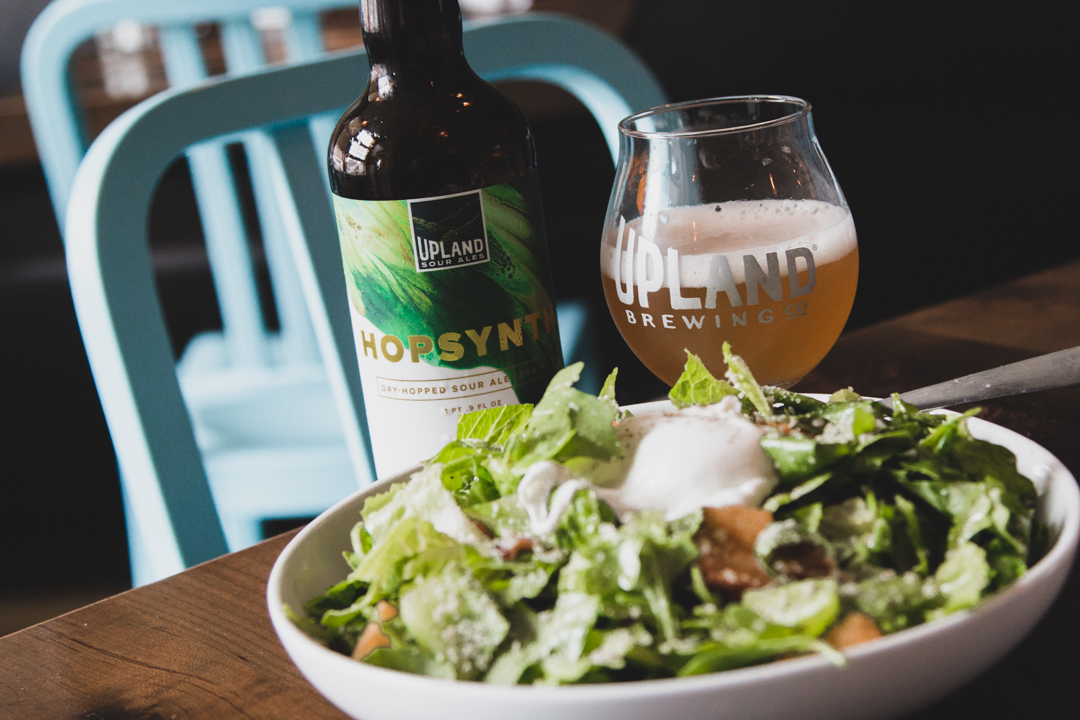 ---
Upland HopSynth
By dry hopping our blonde sour ale Basis, we developed HopSynth, a well-melded sour ale with full hop aromas and flavors. Using the freshest experimental hops available, we tailored HopSynth to have a range of hop aromas, including pine, tropical fruits, and citrus notes.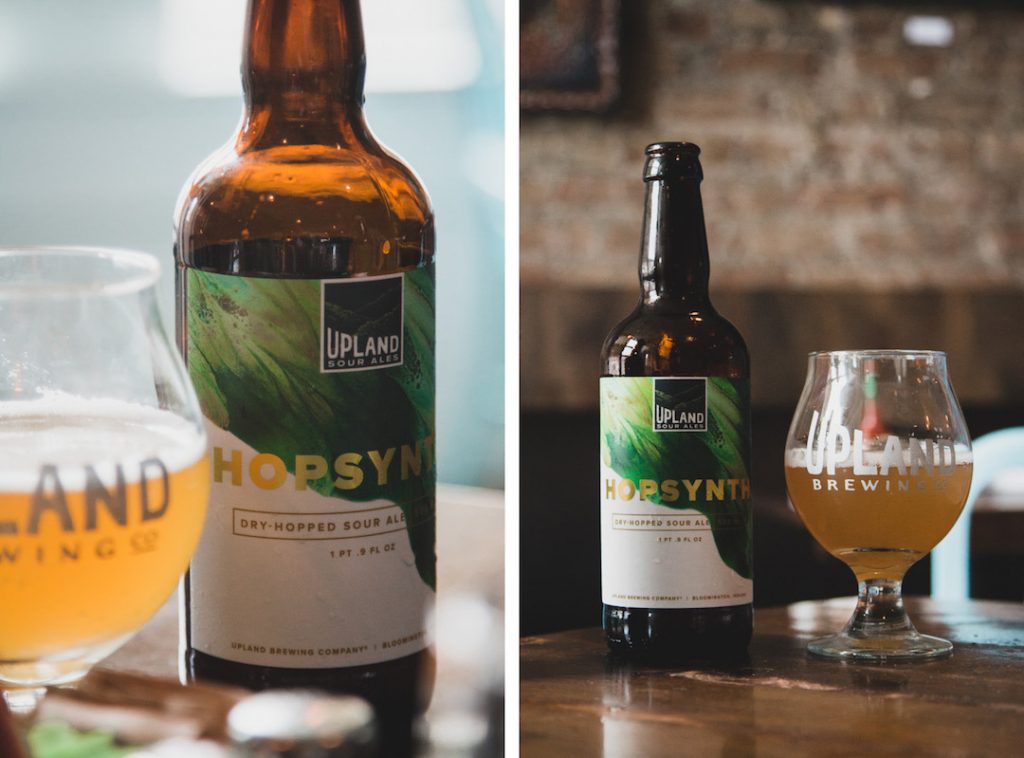 ---
Upland Darken
Darken is a take on an "old ale" or Flanders Brown Ale. We added spices to the mix to create a pleasurable and more heavily nuanced flavor profile. Aged for long time periods, always in oak, creates a harmonious brown sour ale.