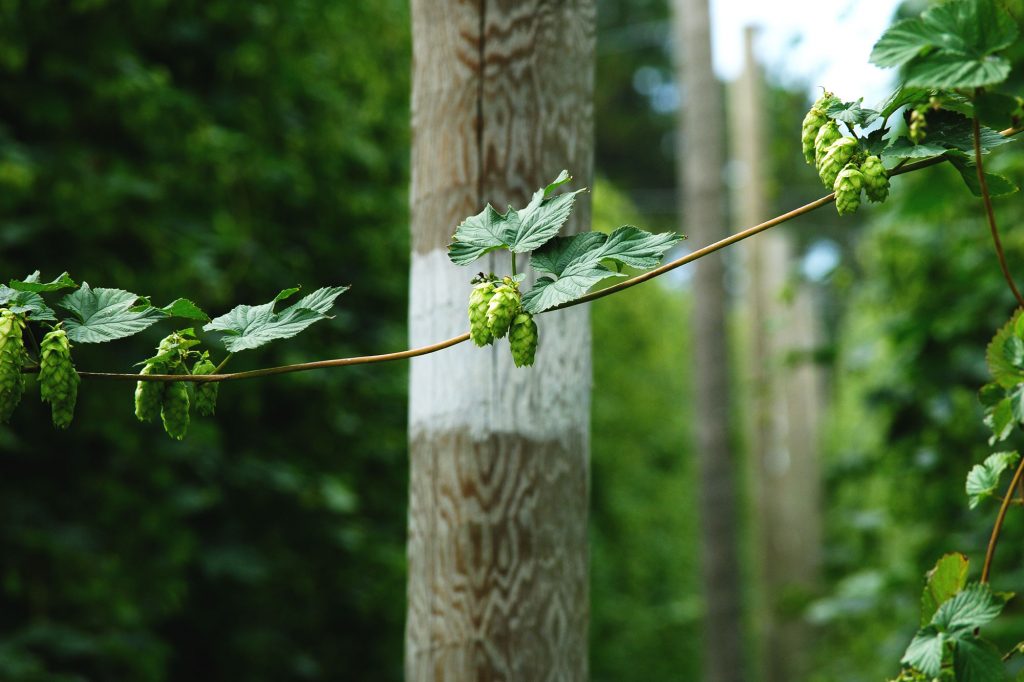 A tour of Michigan's hop industry leads to the release of Founders wet hopped Harvest Ale.
BY JACK MULDOWNEY OF THE HOP REVIEW
According to a recent report from Hop Growers of America, your next craft beer is more likely than ever to contain Michigan hops. In Grand Rapids, Founders Brewing Co. is celebrating the rise of local state hops with this year's release of Harvest Ale–a wet-hopped IPA–working around the clock to add the un-kilned hops into the brew within hours of harvest. The beer, an annual mainstay at the brewery since the early 2000s, showcases a recipe complete with 100% Michigan hops for just the second time, after last year's batch.

We recently followed the Founders team around the Great Lakes state, as we visited the three hop farms that would supply the Cascade and Crystal hops for this year's ale: Northern Michigan's MI Local Hops, and Southwest Michigan's Hop Head Farms and Pure Mitten Hops. Each of these three operations provided a unique scale and approach to their harvesting techniques, allowing us several perspectives into the beauty of American hops grown right in the brewery's home state.