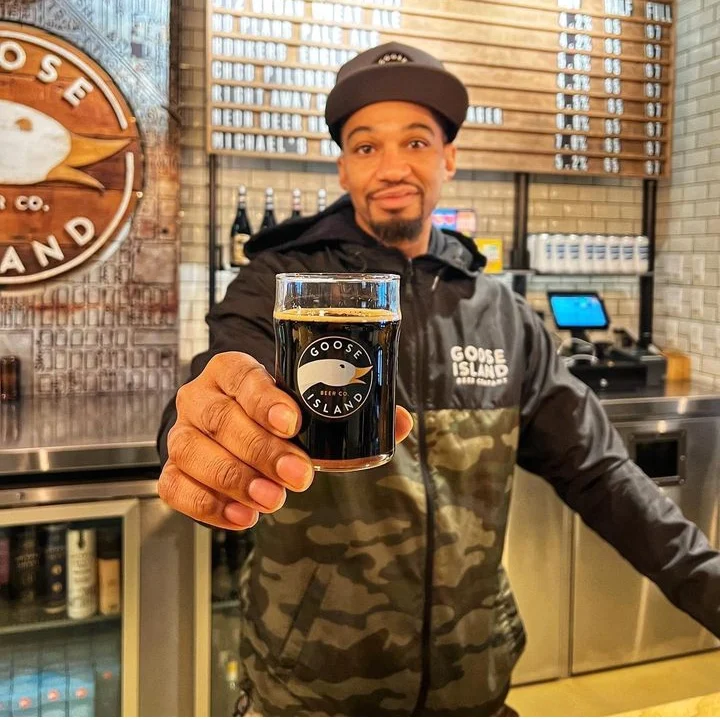 Every year for Black History Month, we read stories of leaders from our past, and how their actions impacted the present. We learn how they fought to change voting rights, bridging gaps, unifying classrooms, ending segregation, and creating opportunities for others to thrive in industries they once were never allowed. We learn about how these leaders paved the way for young black children to become whatever they want, even President of the United States.
At Lakeshore Beverage, we  are taking time to introduce you to one such person that grew up in the Chicagoland Area – Sam Ross. Sam grew up in Harvey, IL to two loving parents that taught him that community and where he came from should always be celebrated. They taught him hard work could lead him in the right direction to fulfill all of his dreams. 
He had no idea growing up that the beer industry was where his path would lead him, mostly because he didn't even start drinking until 2015. He worked many different jobs throughout his life, even trying college but nothing seemed to fit. It wasn't until he took a job at Whole Foods as a stacker that he found what he was passionate about in life, craft beer. With a little help from Lakeshore Beverage's very own, Adam Lovinggood, he learned more about the beer industry and went from working at Whole Foods, eventually collaborating with Haymarket Brewery for Harold's 83 Honey Ale.