The Beer Blog
Your guide to craft beer news, events, and breweries in Chicago! Signup for our newsletter for notifications on new posts.
---
On
July 16, 2023
· in
18th Street, Alter, Beer Pairing Guide, Buckledown, Bud Light, Deschutes, Event Spotlight, Founders Brewing Co., Goose Island Beer Co., Haymarket Beer Company, Kona Brewing Co., Moody Tongue, Seattle Cider Co, Shiner, Spiteful Brewing, Stone Brewing, Stone Brewing Co., The Hopewell Brewing Co., Trumer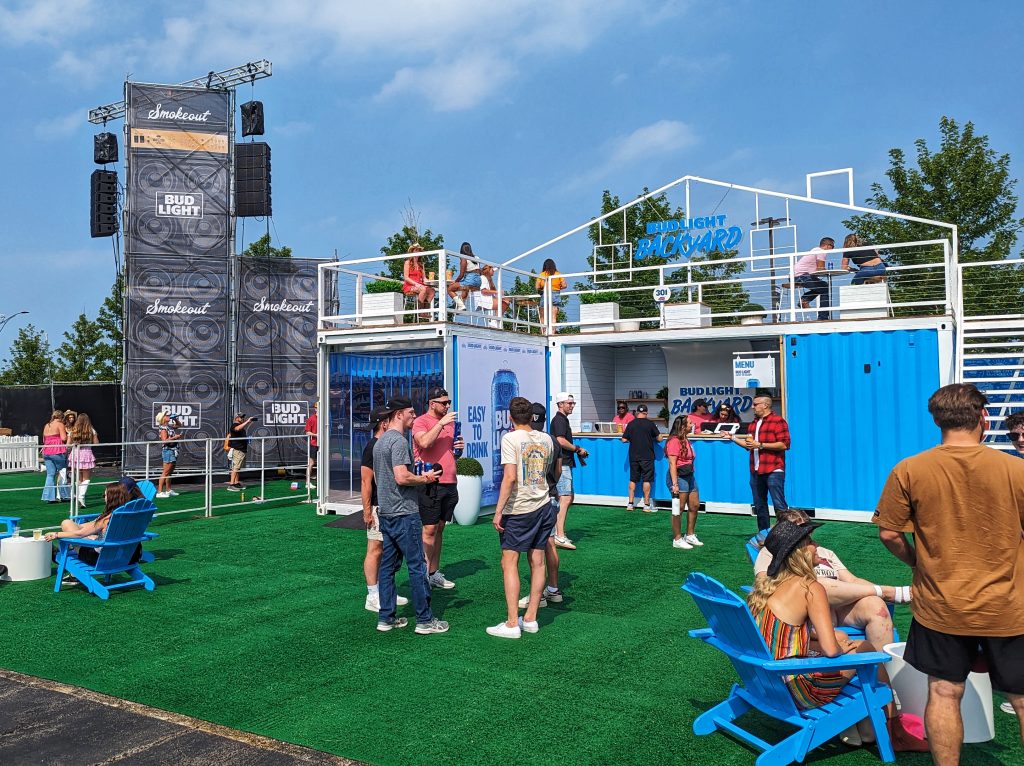 Anheuser-Busch

Bud Light (Light Lager) – When it comes to a classic light lager such as Bud Light, the food pairings are endless. With low bitterness and high carbonation, it pairs well with everything from chicken to beef. If you're going to be trying a sampler or want to keep it consistent all day, this is the perfect choice for you.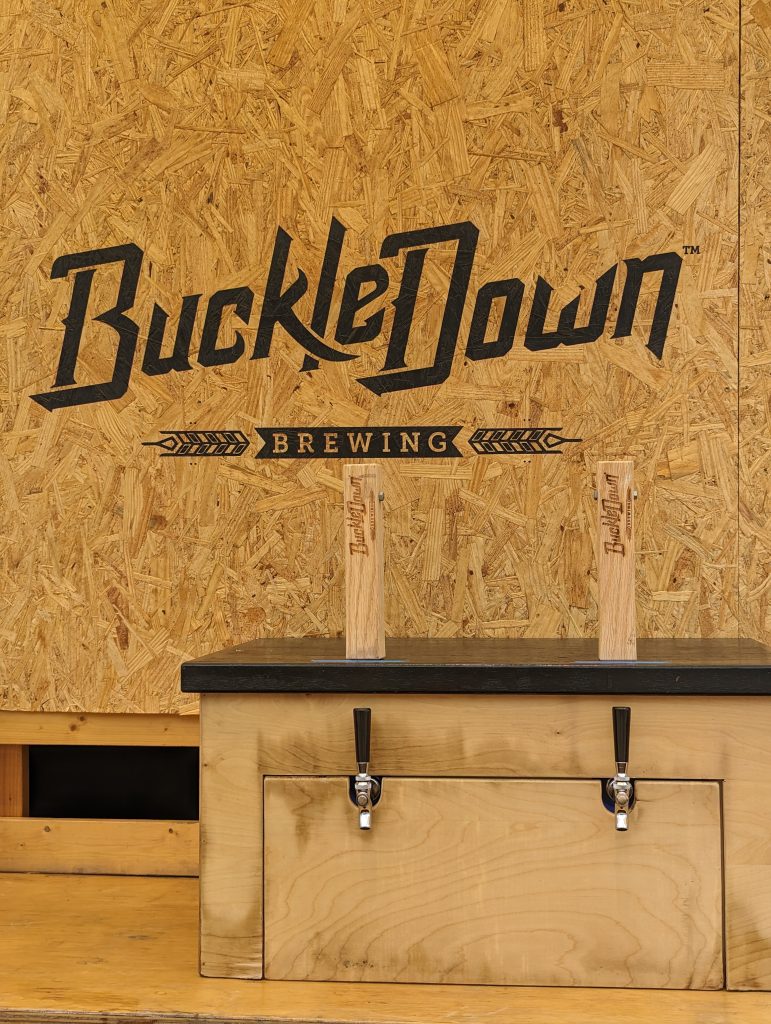 Belt & Suspenders (IPA) – This IPA is lighter bodied and has citrus notes. This style of IPA would pair well with something like the Jalapeno Cheddar Sausage from Peg Leg Porker. The salty spiciness with a sausage like this pairs very well with IPAs and the citrus notes from the beer will bring more complexity to the sausage as well.
Party Pillow Unfiltered Wheat (Hefeweizen) – Hefeweizens usually go great with lighter foods but Smokeout is all about BBQ! Don't fret because this Hefeweizen would pair great with KC Burnt Ends from Meat Mitch. The pillowy mouthfeel and hints of banana and clove from this beer pairs great with the crispiness and charred flavors of the burnt ends.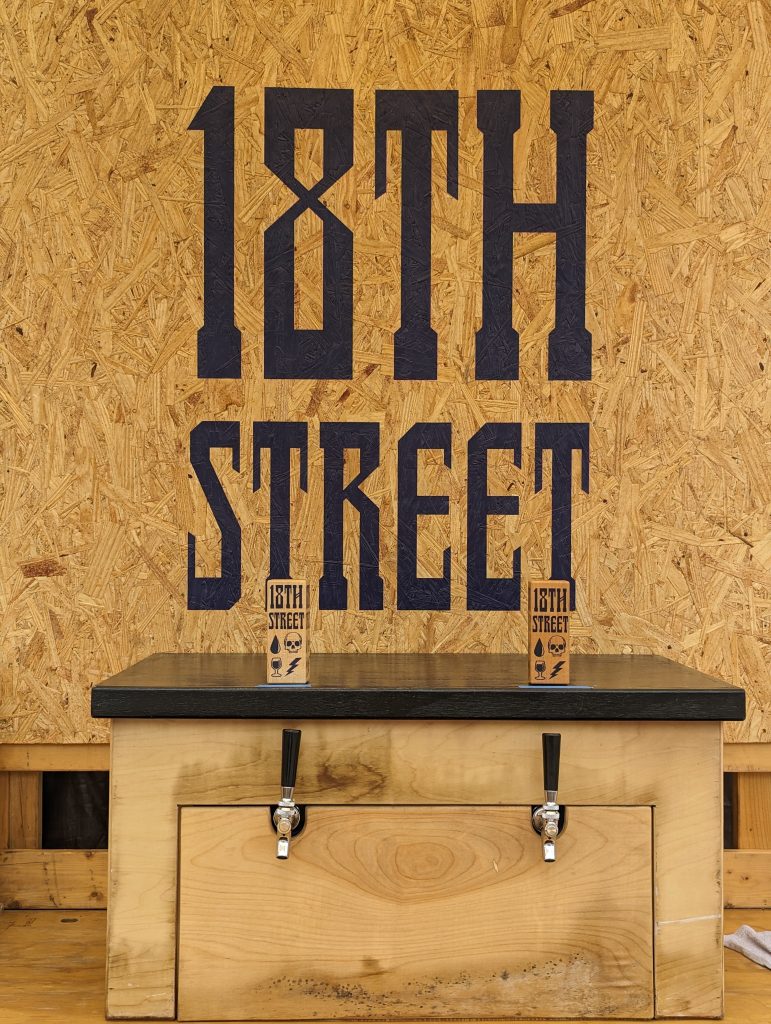 Sex and Candy (IPA) – Like the name suggests, this IPA has wonderfully sweet aromas and flavors. This will help balance out any of those meats that are packing on the heat! One great pairing for this beer would be the Gochujang Pork Ribs from Smoke Queen BBQ. The hop bitterness will help cut through the richness of the pork and the sweetness from the hops will balance out that Korean pepper paste in the sauce.
Candi Crushable (Pale Ale) – When I get a Pale Ale for dinner, I am usually at a pub looking forward to something like a big burger, fish and chips, or a meat pie. At this year's Smokeout, I think this pale ale would really crush it (sorry for the pun) when paired with the Pork Pies from Ubons BBQ. The maltiness of this beer will really bring all the ingredients in the pie together into a beautiful harmony.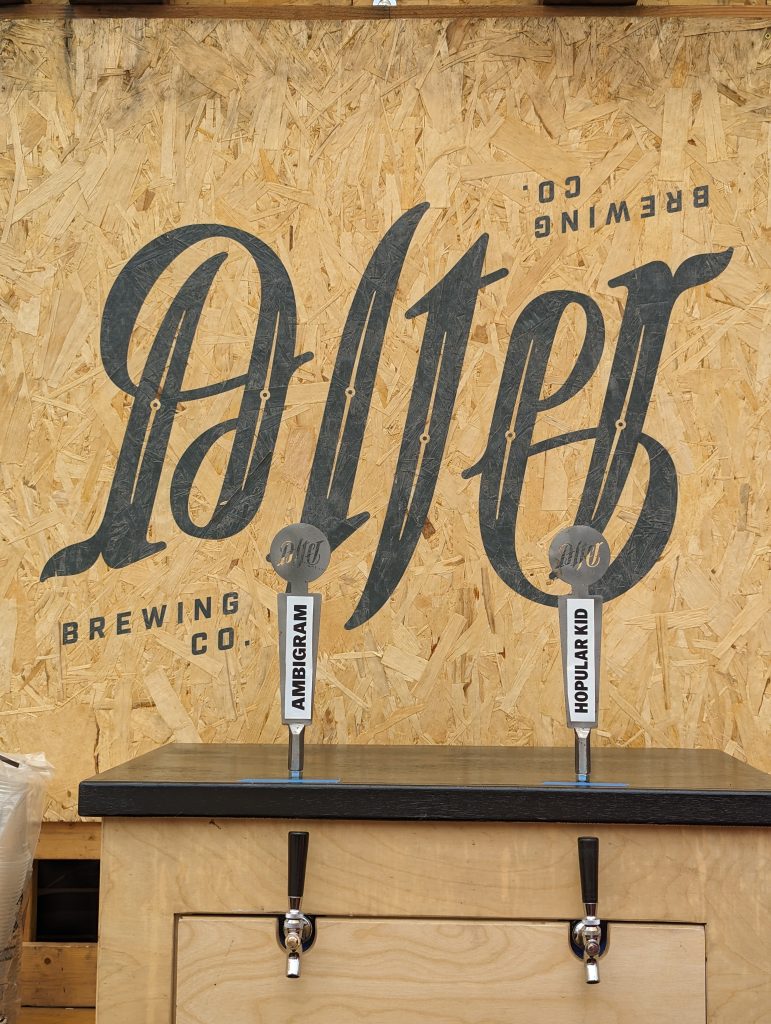 Ambigram (New England-Style IPA) – New England-Style IPAs are almost a meal in itself. They are usually complex and full of strong flavors. If we're going to pair something with Ambigram, it has to match in intensity and I think that the Bang Bang Bacon Burnt Ends from Wright's Barbecue are up to the challenge. Get ready for a lot of things happening on your palate with this combination!
Hopular Kid (Pale Ale) – This Extra Pale Ale is in the style of a classic American Pale Ale. It exhibits a great hop forward flavor profile and has a crisp finish. This will pair well with the beautifully bright and fresh flavors from Laser Wolf – especially their Chicken Shishlik. The more subtle flavors from this beer and the chicken will pair well in terms of intensity and the fresh chopped salad that comes with the Shishlik will not be overpowered by the beer.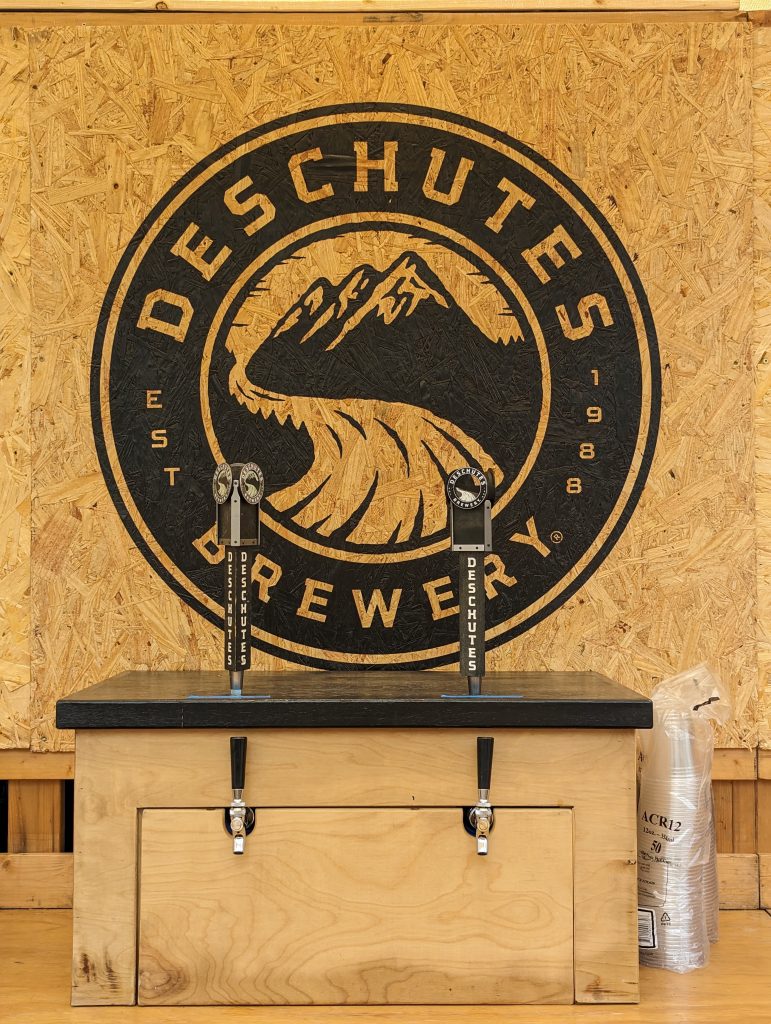 Fresh Squeezed (IPA) – Like the other IPAs listed here, this would go great with any of the spicier offerings at the Smokeout. This IPA stands out with how strong the hop bitterness is compared to other IPAs. The higher bitterness will be your friend when you're trying to balance out the sweetness and richness of something like the Prime Brisket from Bub City.
King Crispy (German-Style Pilsner) – I love Pilsners (more than Teddy from Brooklyn Nine-Nine I think) and if it's going to be a hot one this year, I can't think of anything better to drink than a King Crispy. Use it as an in between courses beer or as a refresher when you're checking out all the activities at the festival. If you're here to sample a lot of different flavors, this is another great choice.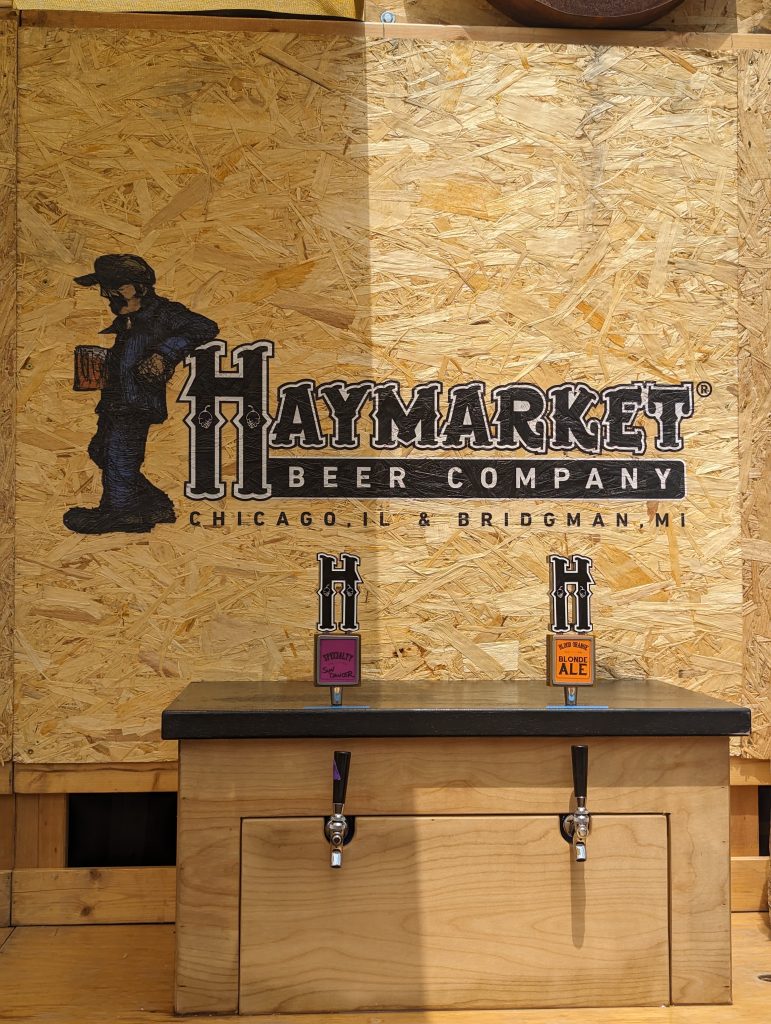 Blood Orange Blonde (American Blonde Ale) – Another great choice if you're going for something lighter in body but with strong aromas and flavors. The citrus flavors packed into this beer will pair well with something like the Brisket Birria Tacos from Hurtado Barbecue. The acidity from this beer will help cut through the richness of the birria.
Sun Dancer (Hefeweizen) – This is a classic Hefeweizen with the traditional banana and clove notes but this beer brings a hint of citrus and subtle sweetness. This should offset some of the slightly spicy foods like the Cajun Corn Elotes from Soul & Smoke.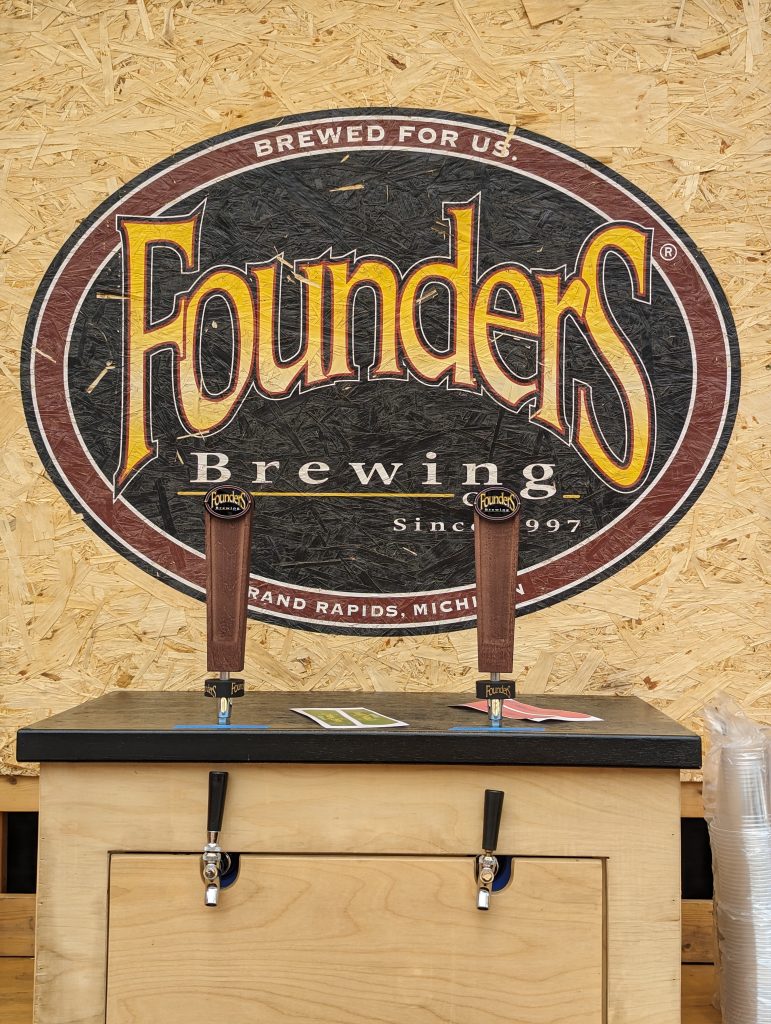 Green Zebra (Fruited Kettle Sour) – Sour Lovers rejoice! A refreshing watermelon sour like Green Zebra will hit the spot if it's going to be a hot one this year. The tartness of this beer will help you cut through the richness of barbecue. For a watermelon sour, I think Hoodoo Brown BBQ's Cracklin Pork Belly will pair excellently with Green Zebra.
All Day West Coast (Session IPA) – As the name implies, this is the beer for IPA lovers who want to make sure they make it to the headliner. It's lower ABV, citrusy nose, piney notes, and grapefruit bitterness makes it a great pairing for so many BBQ items. For me, I really want to bite into the St. Louis Spare Ribs from Green Street Smoked Meats. I have had this combination in the past before and I just thought the combo was delicious.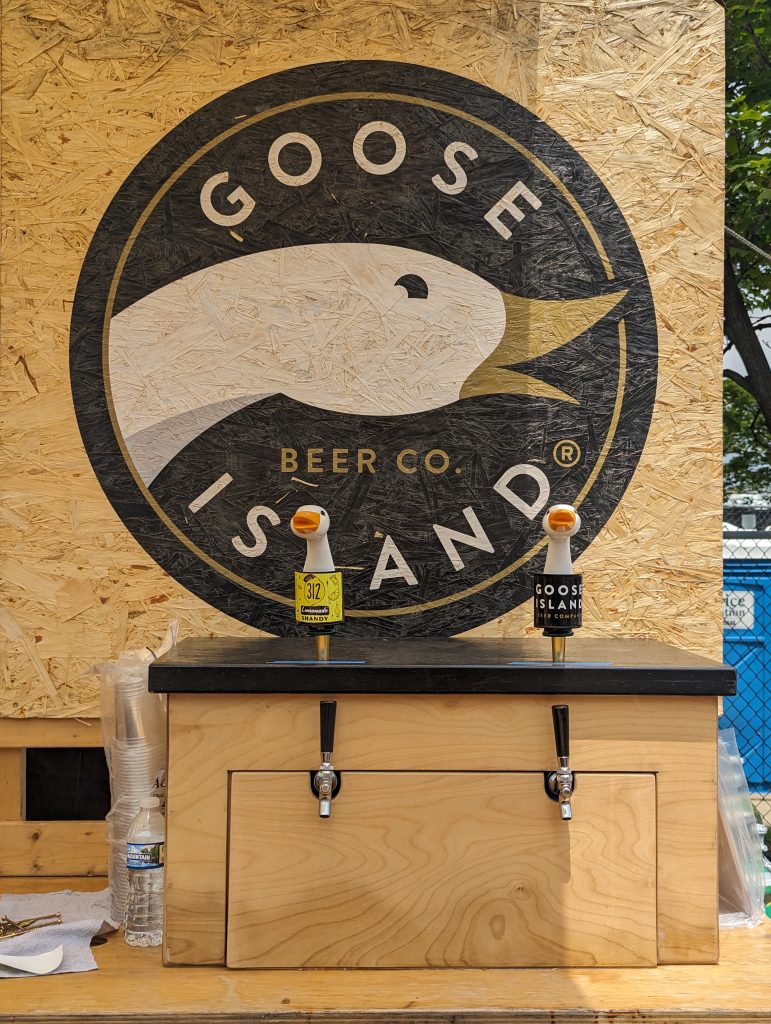 312 Lemon Shandy (Fruit Beer) – I have enjoyed this beer since it was released. I love how easily it drinks. It's fizzy, lemon-forward, and has a very smooth malt backbone that balances out the tartness of just lemonade. I think this beer would pair well with so many things here but I think the Z-Man Sandwich from Joe's Kansas City BBQ might be perfect. The onion rings, provolone, and brisket will balance well with all the notes from 312 Lemon Shandy.
Full Pocket (Pilsner) – Another pilsner! Yes! All the things I've said before about it being a great palate cleanser and refreshment for all day drinking applies to this but Full Pocket has more bready notes and some hints of citrus. I can see myself enjoying a Full Pocket while enjoying a Walkin' Pulled Pork Taco from Lillie's Q. The carbonation is great to cut through the richness of the pork and is a great sipper while you stroll around the fest.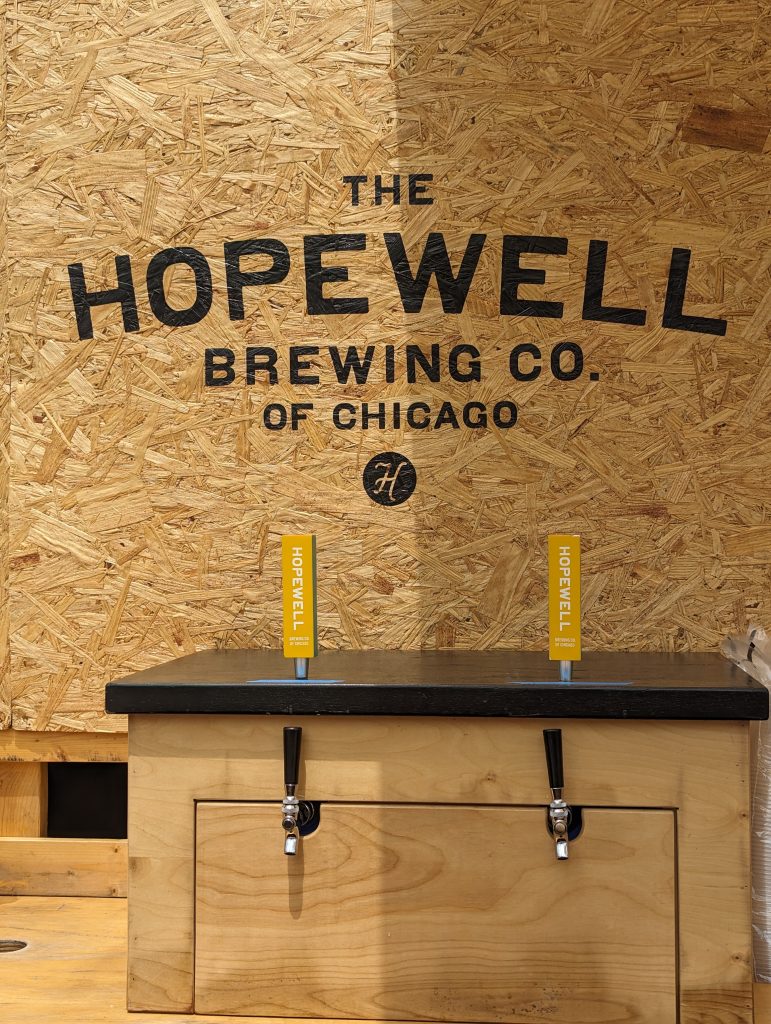 Ride or Die (American Pale Ale) – This Pale Ale from Hopewell is easy drinking but comes in with a big piney nose and hop bitterness. It's a bolder flavored Pale Ale that can stand up to richer BBQ dishes. A Smoque Cheesesteak sounds amazing if we were to pair them together. The hoppiness pairs well with the beefiness and cheesiness.
Italian Ice (Fruited Lager) – This Fruited Lager drinks a lot like a tart beer and it really brings the tartness of Meyer Lemons. It tastes like a sorbet and will need to be paired with something that can match the intensity. I think the BBQ Pork Char Siu from 3 Little Pigs Chi can rise to the occasion. The meyer lemon will pair well with the sweetness and richness in this classic Chinese dish.
Big Wave (Golden Ale) – From the Big Island, I don't think anything on the menu would pair with this beer as well as the Hawaiian Sticky Ribs from Leroy and Lewis BBQ. The beer itself has a great carbonation level and brings a slight citrus aftertaste. It drinks so nicely with sweet items like the Sticky Ribs and seems like a match that can't be denied!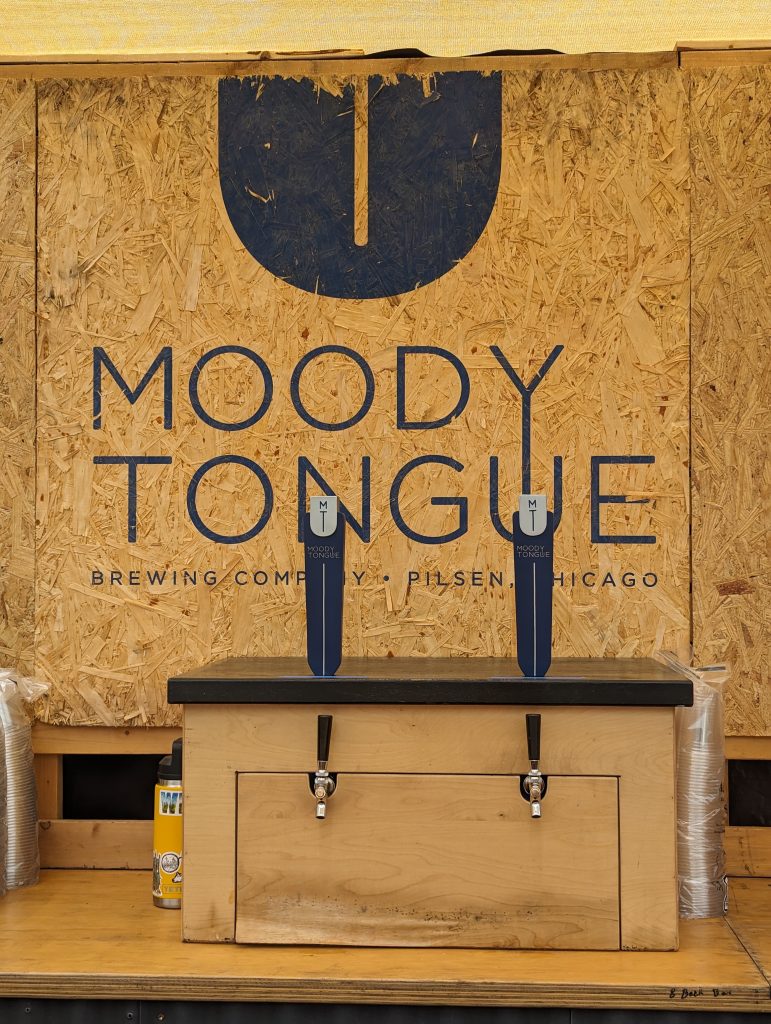 Orange Blossom Blonde (Blonde Ale) – Artfully crafted and balanced. It has a soft mouthfeel and nuanced orange flavor. Bright and crisp, this is another great BBQ beer to cut through richness. Moody Tongue is renowned for its Michelin Star Dining Room so it seems like pairing this beer with Wagyu from Lexington Betty Smokehouse like in their Wagyu Steak Dog is appropriate.
Aperitif (Pilsner) – Another Pilsner! I swear I didn't create this beer lineup! This beautifully crafted Pilsner is begging to be paired with something from the sea. I previously paired this with sushi in articles in the past and for the Smokeout, I think the Shrimp Po'boy from Sugarfire Smoke House would be a great pairing. The shrimp flavors won't be overwhelmed by hoppiness or fruit flavors like in other beer styles. Also, feel free to drink these all day long between BBQs.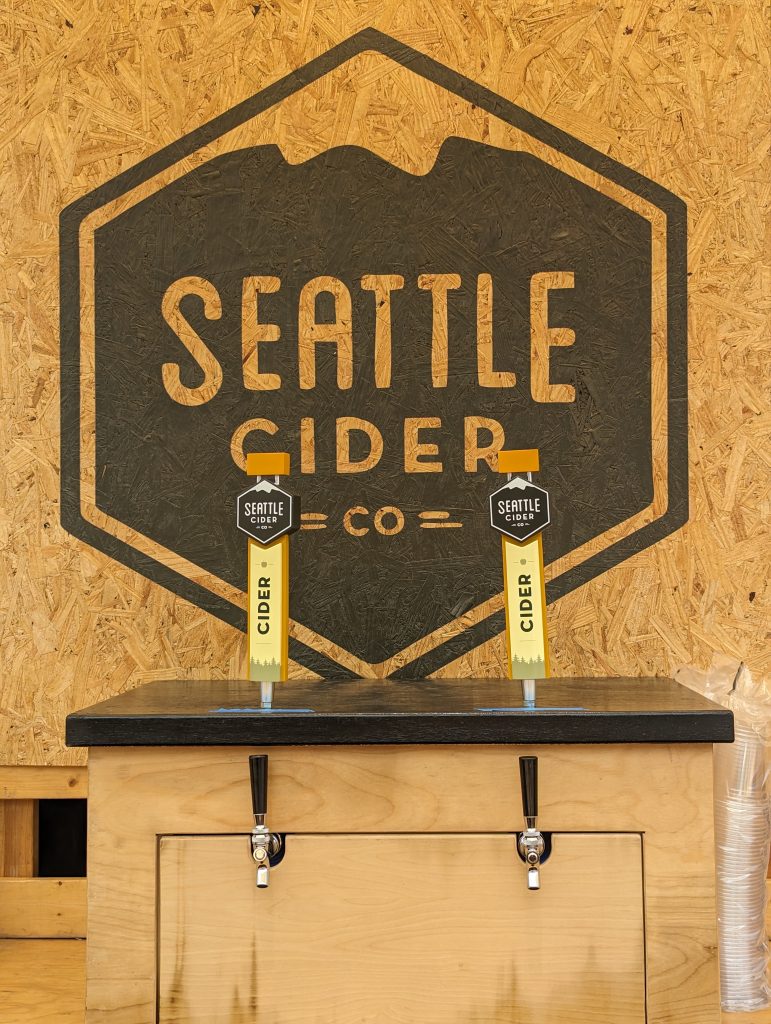 Marionberry – Sometimes a little bit of sweet is just what you need with BBQ. If you prefer sweeter BBQ sauces, ciders may be a great pairing for your next BBQ dish. Marionberry is a type of blackberry that brings a little more sweetness and complexity. I think this would pair excellently with Blues Hog's World-Champion Pulled Pork Nachos. The slightly tart cider will bring out the full flavors of the pulled pork similarly to how apple cider vinegar brings out the best in pork dishes.
Honey Crisp – Another sweet choice for you if you don't want to complicate apple cider with other fruits. Honey Crisp is an excellent choice from Seattle Cider Company. This time, I think the Cherry Smoked BBQ Pulled Pork Sandwich would be a great pairing. The smoked wood and apple flavors are a great addition to pork.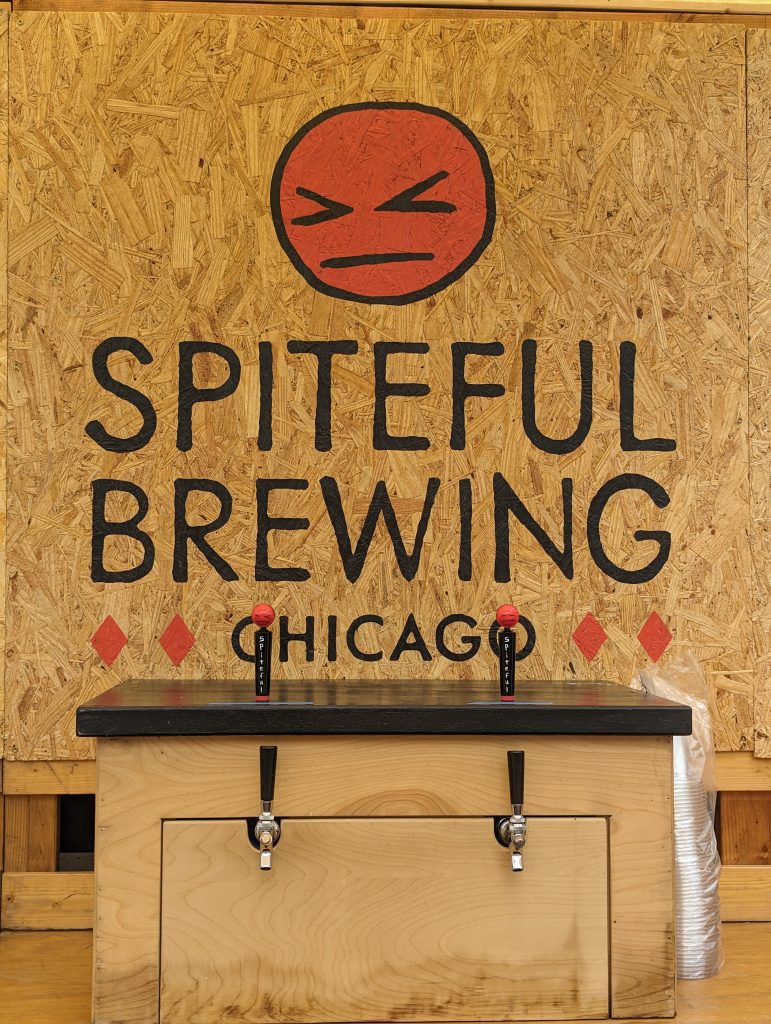 Grapefruit Radler – Another refreshing tart beer on the lineup. This one comes with a lower ABV than most beers at 2.7%. This is a great choice for some light snacking (if you can find time between all the BBQ). Mama Fried will be serving up fries at the Smokeout and Spiteful Radler would be a great pairing to their Garlic Parmesan Ranch Fries.
Alley Time (Pale Ale) – This is a great summer crusher from our friends at Spiteful. This beer comes with a mild hop bitterness and a hint of lemongrass that pairs excellently with chicken dishes. I think the Smoked Chicken from Truth BBQ would be a great pairing for this Pale Ale.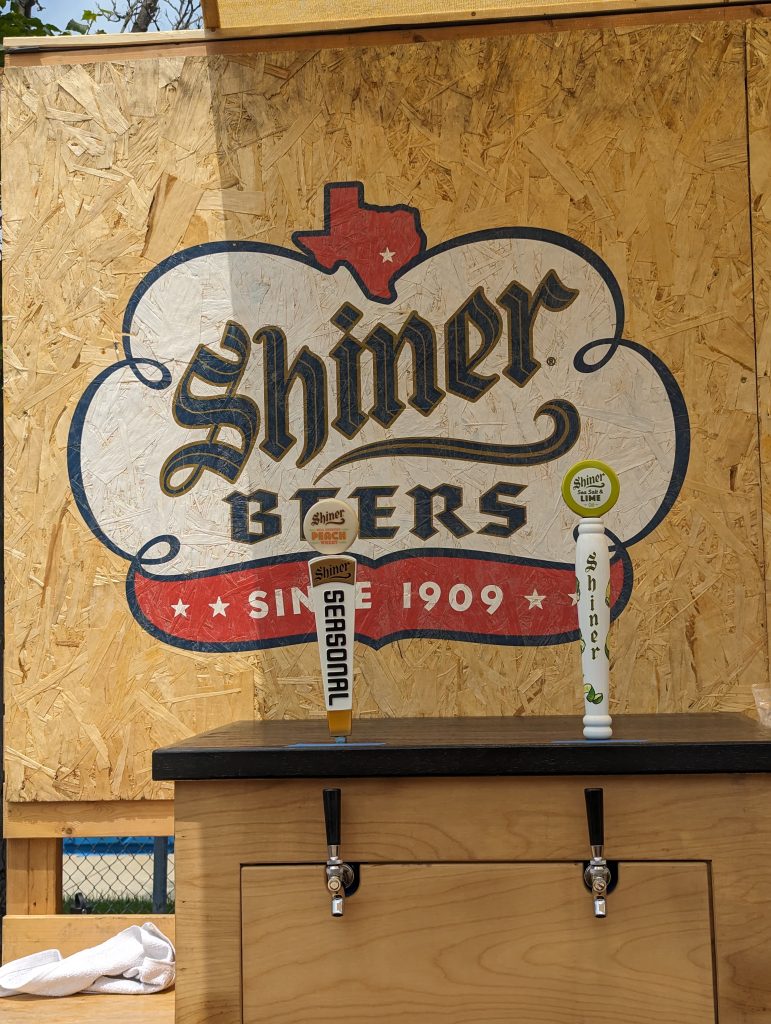 Peach Wheat – A tasty wheat ale with peach is a great pairing for chicken. I particularly like the pairing with smoked chicken. Slab Barbeque's Smoked ½ Chicken will pair great with this beer. The lighter bodied wheat pairs well with the milder flavors of chicken and the garlic toum sauce will be a great addition.
Sea Salt & Lime – A tart beer with a little bit of salinity to enhance all the flavors will be a great way to keep cool during the festival. This beer will pair well with Tex-Mex flavors similar to a margarita. The Barbecue Burrito from Little Miss BBQ can be a great pairing for this beer.
Bock – This Shiner staple will be pouring directly at Salt Lick BBQ and appropriately so because they will be serving Texas Beef Brisket. This lone star combo is another match made in heaven!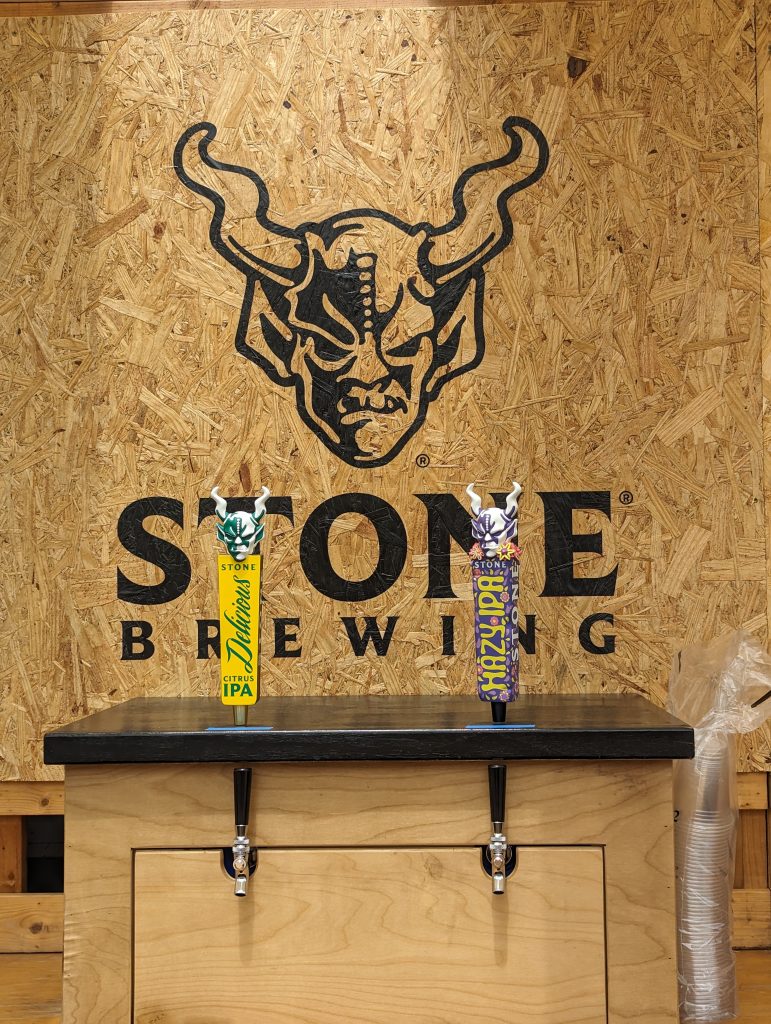 Delicious Citrus (IPA) – The name says it all. It's a delicious IPA with a citrus twist. I think pairing this IPA with the Smoked Tri-Tip from Panther City would be a great one. Their Tri-Tip will come with a chimichurri that I think will compliment the flavors of this hoppy, citrusy beer.
Hazy IPA – Another hazy that will need something big and flavorful to pair with it. Luckily at Windy City Smokeout, big and flavorful are easy to come by. I think Pappy's Smokehouse will have the baby back ribs that can square off with the big tropical Sabro hops featured in this Hazy IPA.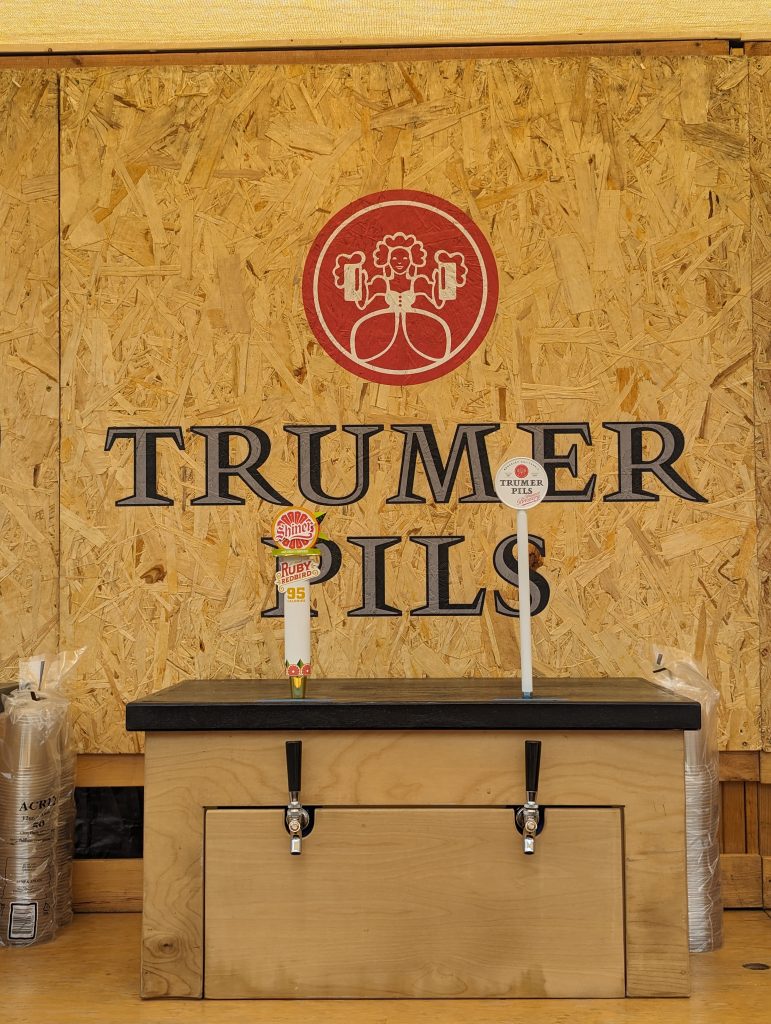 Trumer Pilsner – Last Pilsner, I swear! Trumer is as close to a Czech Pils as you can make stateside. If you catch me after sunset grooving near the stage, 9 times out of 10 you will see me relaxing with this refreshing pilsner. This may also be the beer I have with dessert from Operation BBQ Relief with their Banana Pudding – a perfect creamy sweet treat to end a day of amazing BBQ!
---