Late July means two things in Chicago: heat and Pitchfork Music Festival. Last weekend, both descended upon the west side's Union Park for three days of music, which included both up-and-coming bands and festival circuit veterans. The 10th edition of the Pitchfork Music Festival wasn't all smooth sailing though as torrential thunderstorms resulted in a brief closure of the festival, but when the rain moved on, Pitchfork Fest reopened and the rest of the weekend was a little steamy but clear and sunny.
Of course, what's a music festival without tasty, ice cold beer? Pitchfork had plenty thanks to official beer sponsor Goose Island. All weekend long festivalgoers were treated to Goose Island's refreshingly crisp, Chicago-inspired 312 Urban Wheat Ale and their flavorful, balanced Urban Pale Ale. Beer enthusiasts could also get a number of rotating Chicago-only brews at the Goose Island collaboration bar, which also served "No Collar," Goose Island's collaboration with Pitchfork Festival Sunday headliner and Chicago-native Chance The Rapper. "We wanted to bring a little bit of everything in our portfolio, and lot of things that are Chicago-only to the festival," Goose Island Senior Communications Specialist Megan Lagesse told me during a brief chat on the festival grounds.
"We wanted to bring a little bit of everything in our portfolio, and lot of things that are Chicago-only to the festival" – Megan Lagesse
While there was a lot of excellent music and great Goose Island beer at Pitchfork Music Festival, some bands and brews stood out from the pack. What follows were my four favorite bands and three favorite beers at Pitchfork Music Festival 2015.

Band: Protomartyr
Before the rain came down in droves on Saturday afternoon, the oppressive early day heat seemed to take no effect on Detroit's Protomartyr. Despite nearly 90-degree temperatures, lead vocalist Joe Casey sported a jet black jacket with matching glasses as he snarled his way through the band's stark, punchy post-punk. Protomartyr's set mostly drew from their breakthrough 2014 LP Under Color of Official Right, including the galloping melodies of  "Trust Me Bully" and the driving, crunchy rocker "Want Remover."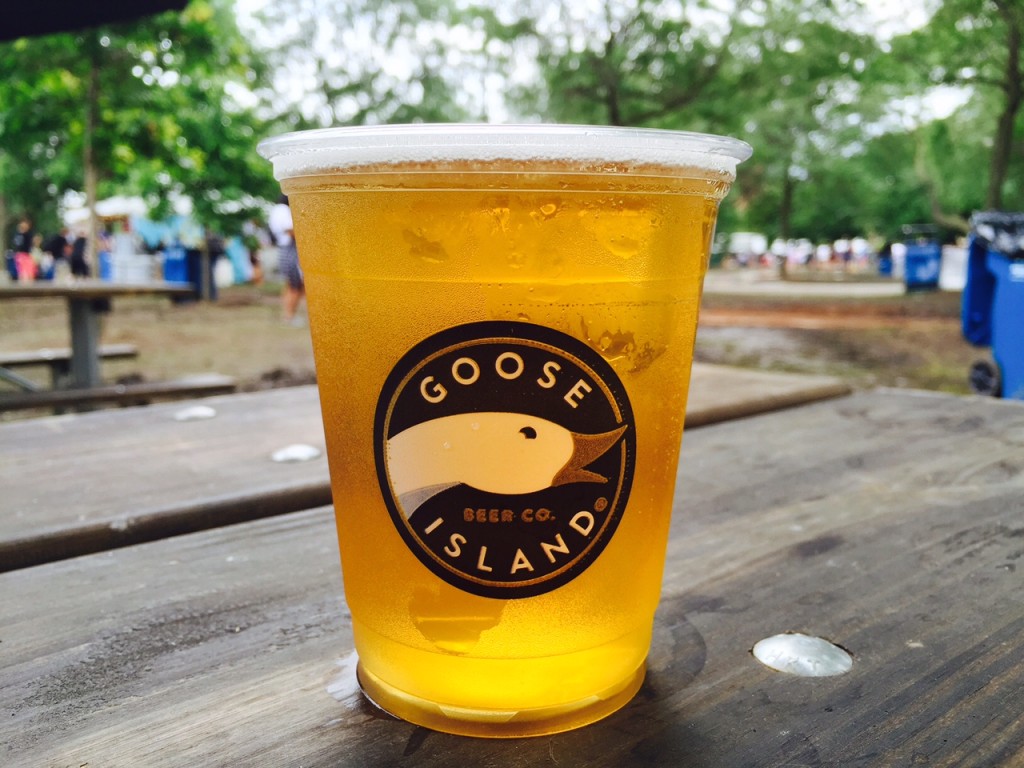 Beer: Goose Island No Collar
For the past few years, Goose Island has partnered with numerous Pitchfork Music Festival artists to create a beer. Past artist collaborations have seen Goose Island team with Run The Jewels, who also performed at this year's festival, and Sharon Van Etten. This year, Goose Island partnered with fest headliner and Chicago's own Chance The Rapper. "It started with a phone conversation with him and Jared Jankoski, our brewmaster, about types of beer styles he likes," Lagesse said. "He said he really wanted something for the hardworking Chicagoan, and since we're both based in Chicago and our roots are in Chicago, that was one of the biggest things we took away." From that, Goose Island created, "No Collar," an incredibly sessionable Helles Style Lager with a balanced, malty flavor and hints of bread and fruit.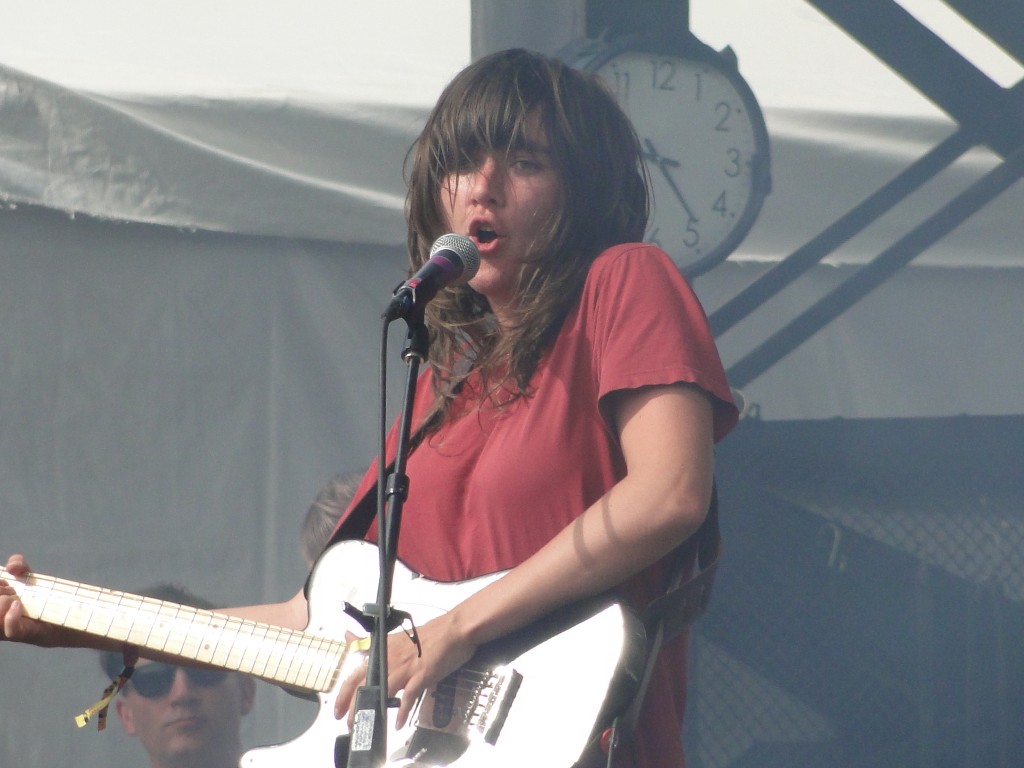 Band: Courtney Barnett
One of the festival's biggest surprises was 27-year-old Australian singer-songwriter Courtney Barnett. A massive, sweltering crowd were completely enthralled during her Sunday afternoon set, which drew heavily on this year's Sometimes I Sit and Think, and Sometimes I Just Sit and carried the energy of an early '90s grunge concert due to her love of gritty but melodic guitar licks. Though this was her first Pitchfork fest, Barnett's earnest vocal delivery in combination with her guitar prowess had her sounding more like a seasoned arena act.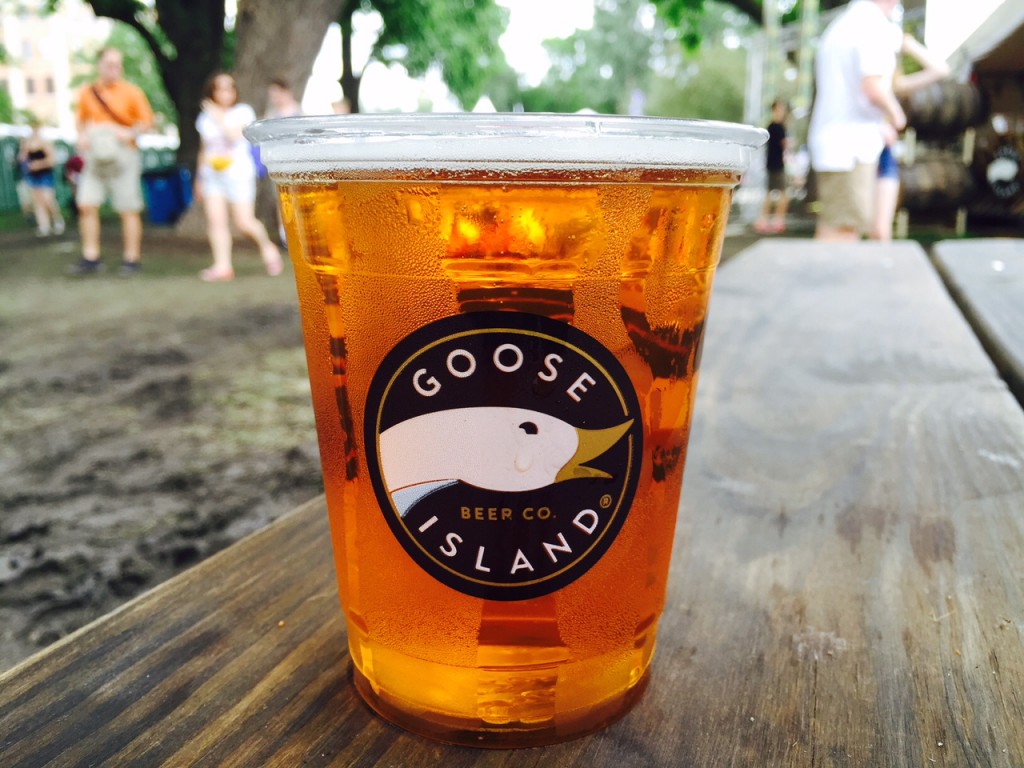 Not only does Green Line Pale Ale feature a bright, hoppy aroma and smooth, citrusy flavor, but also the beer is a major part of Goose Island's environmental sustainability initiative, the Green Line Project. "Money from it goes to the 606, so we helped fund the renovation of the Bloomingdale Trail," Lagesse said. "It's also on of our most efficient beers from a carbon footprint standpoint."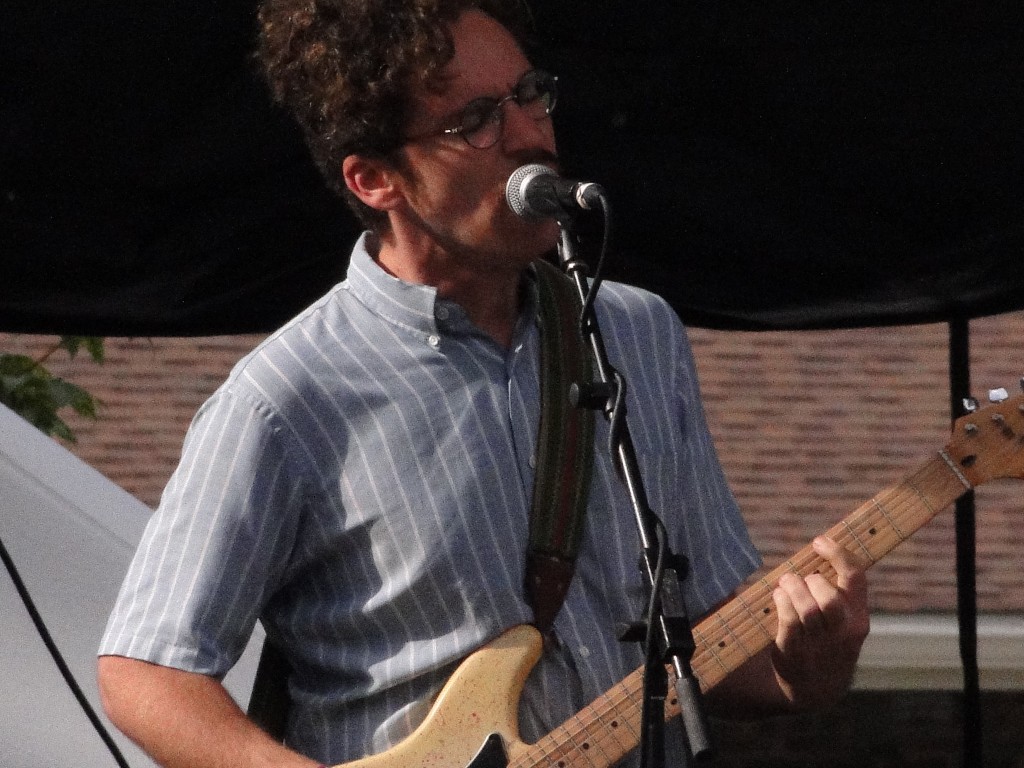 Band: Parquet Courts
After Saturday's brief storm delay, the festival slowly but surely got back on its feet during the late afternoon. But things kicked into high gear when New York City's Parquet Courts blasted their way through an intense but riveting set of their punk-y garage rock. While their songs rarely feature more than three chord changes, the band's ability to pound in a single note while singer and guitarist Andrew Savage unleashes his demented ramble was impressive. To add to the experience, it was during Parquet Court's ferocious set that the clouds dissipated giving way to bright and warm sunlight that would remain throughout the rest of the weekend.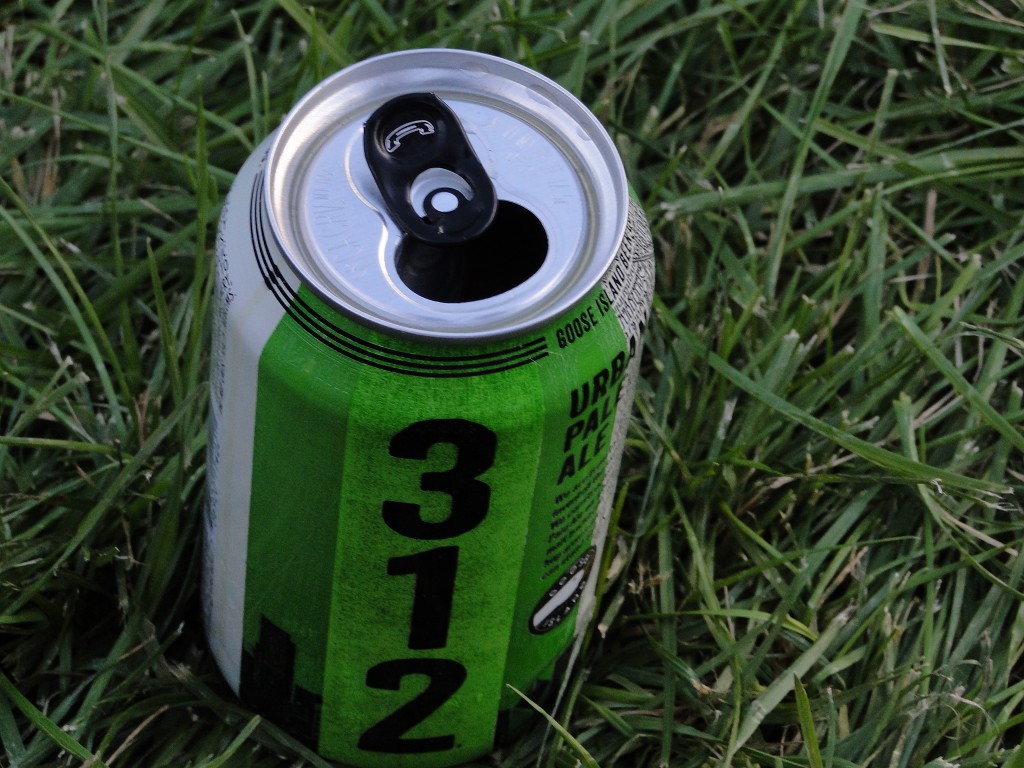 Available at all Goose Island beer stands during Pitchfork Music Festival, 312 Urban Pale Ale is refreshing festival beer that's also quite tasty. It has a slightly hoppy aroma and a citrusy, malty flavor that results in a satisfyingly smooth finish. "People are loving it, and it's flying off the shelves," Lagesse said. "So we wanted to make sure we had that here too."
Band: Sleater-Kinney
Sleater-Kinney's triumphant return in 2015 after a nine-year hiatus felt more than a simple reunion. For starters, the band decided on the new music first approach and recorded their latest record, 2015's No Cities To Love, in secret before embarking on a full-fledged tour. The result is a band that feels like they're once again are in it for the long haul, and that was proved with Sleater-Kinney's fiery set on Saturday night. Their riot grrrl intensity is still as potent as ever especially on cuts like the raucous "Dig Me Out" that's powered by Carrie Brownstein's rapid-fire riffs, and the barnstorming "Entertain," which has become one of the Sleater-Kinney's most powerful anthems. Even new songs from their latest record, such as "Price Tag" and "A New Wave," fit right in with their older, more known material. At the end of the night, Sleater-Kinney delivered a truly commanding performance that might have been the best of the fest.
---