Well, it's September which means it's time for…Oktoberfest beers! And despite their name, Oktoberfest beers are not actually brewed in the fall. Say wha?!
That's right, these beers are an outgrowth of the traditional, strong spring brews called March beers or Märzenbier in German. These beers were brewed in the springtime and then put aside in ice-filled caves or cellars to be stored and consumed over the summer. The leftover Märzen was usually finished off in the fall which is when a new season of brewing would begin after the late summer's grain and hop harvest. So it was almost by default that Märzens became the official beer of Oktoberfest which made its debut in 1810 to celebrate a royal wedding in Munich.
Today's Oktoberfest has morphed into an 18-day celebration that kicks off in September and includes parades, carnivals, music, art, and civic engagement. Want to celebrate here in the states? You can see all of our Märzen-style beers HERE.
---
Urban Chestnut O-Katz
Urban Chestnut was Co-founded by their Bavarian-born Brewmaster, Florian Kuplent. Florian brewed beer throughout Europe and the United States before starting Urban Chestnut in St. Louis in 2011. O-Katz, short for Oachkatzlschwoaf (pronounced "oh-khut-zel-schvoaf"), is their take on the Märzen-style and it's dee-lish. With bready, biscuit characteristics and a touch of malt sweetness, this one is sure to be a crowd-pleaser at your next get together.
Sidenote: O-Katz won a Gold Medal at the 2017 World Beer Championships. So yeah, it's a pretty big deal.
---
Burnt City Oktoberfest Lager aka Oktoberex
Jurassic Park is one of Ben Saller's favorite movies. So it was only fitting that the Burnt City Co-founder and Head Brewer decided to attribute a dinosaur to their Oktoberfest Lager. Oktoberex uses German malts and hops for a balanced beer with a dry finish. If you're looking for a local Oktoberfest Lager, Oktoberex is the beer for you.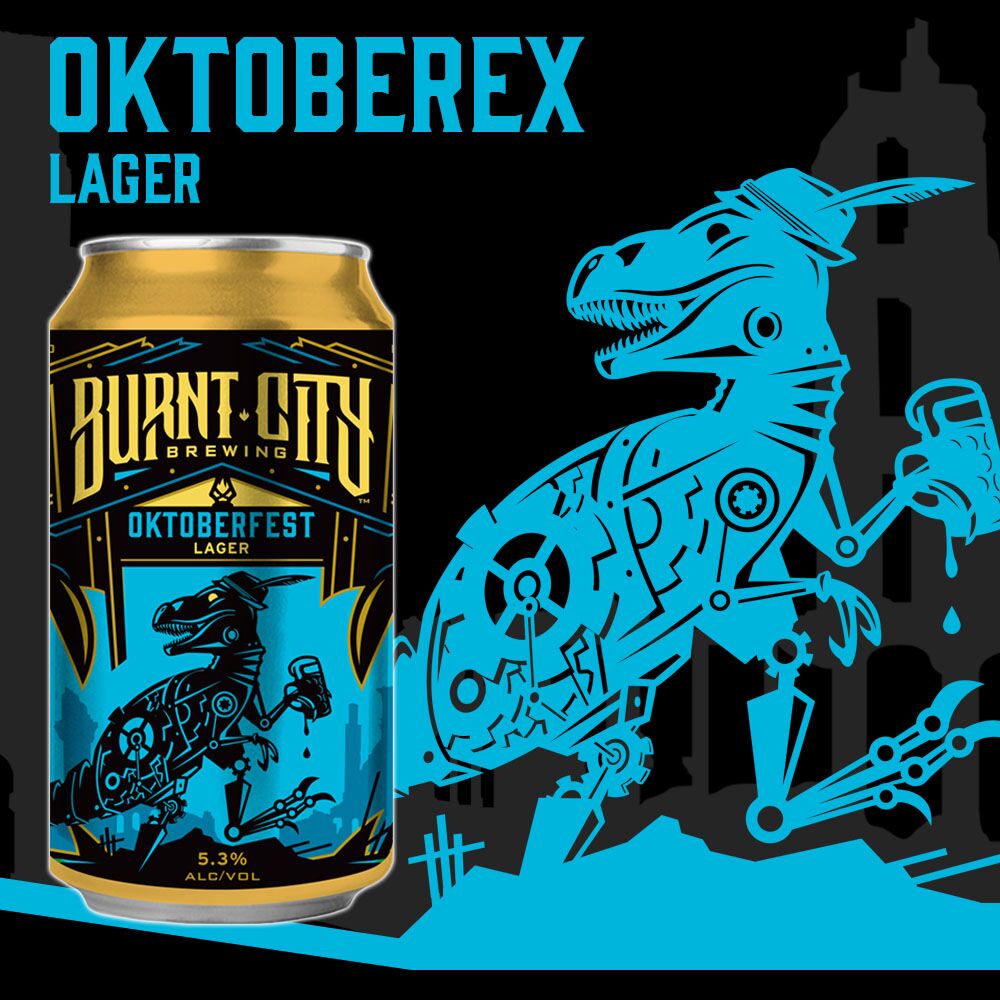 ---
Goose Island Oktoberfest
Returning this year by popular demand is Goose Island's Oktoberfest. This beer is brewed in the traditional Märzen style and pours a brilliant copper color. At 6.7% ABV, it can be a real creeper buzz. Bring a 12-pack to your fall themed party and you'll be revered by all.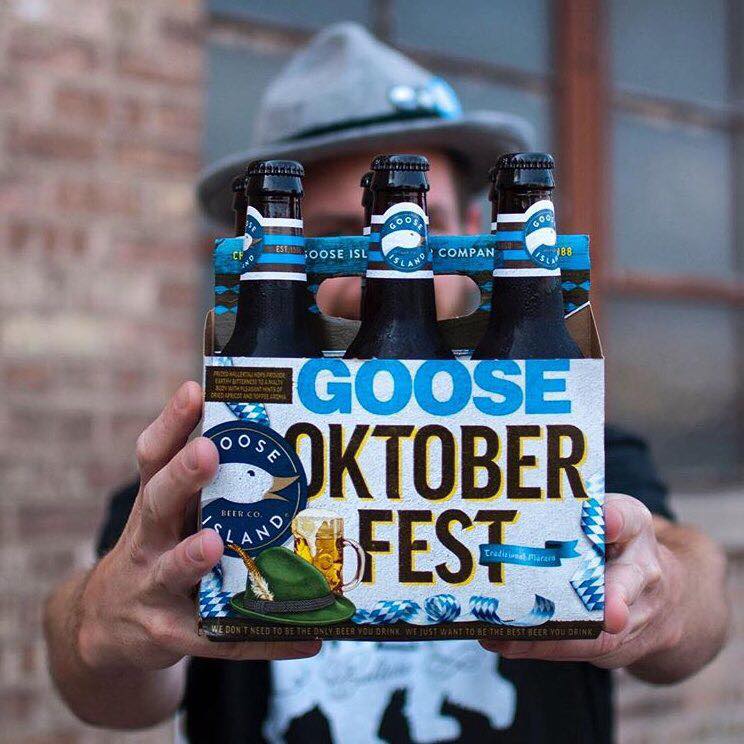 ---
Spaten Oktoberfest
None of these Oktoberfest beers would exist if it weren't for Spaten (probably). Back in 1872, Gabriel Sedlmayr, owner of the Spaten Brewery, debuted his Oktoberfestbier at Munich's Oktoberfest celebration. The beer was a hit and today's recipe is still very much the same as it was back then. If you're a purist, find a Spaten Oktoberfest.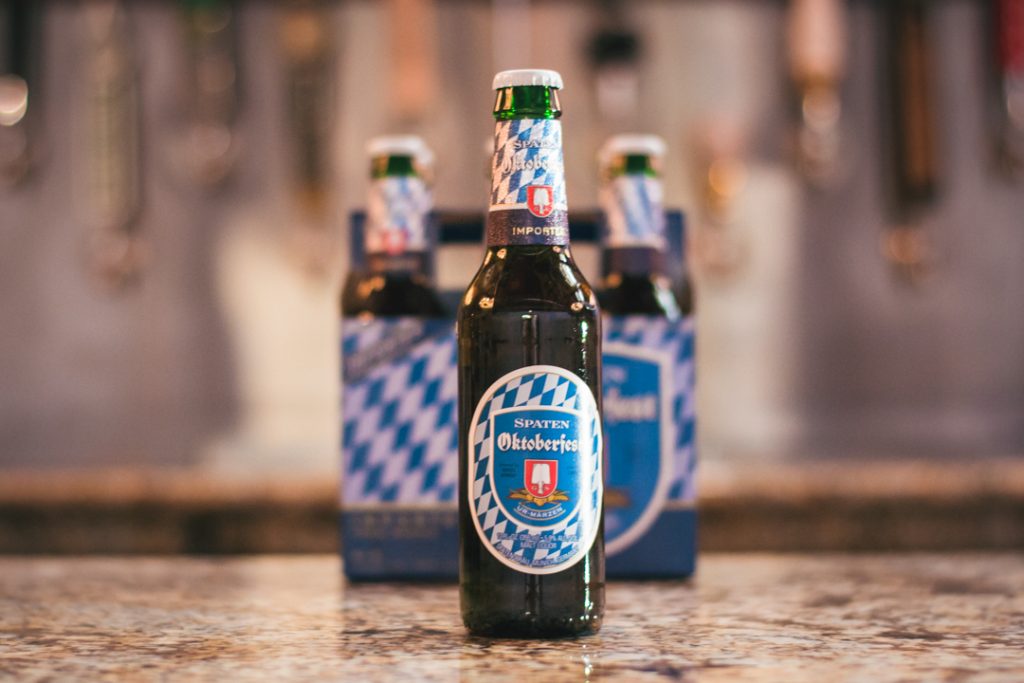 ---