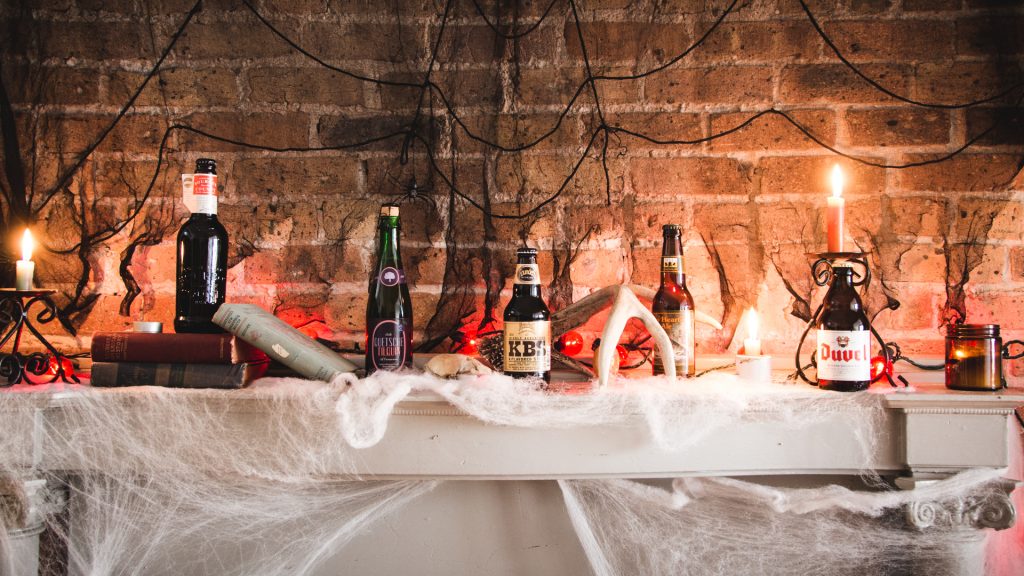 With the spirit of Halloween stirring in the air, the team at Lakeshore Beverage put together a list of 5 beers to try before you die. The list features trusted stalwarts, Bell's Two Hearted and Duvel, along with a few whales like Founders KBS, Goose Island Bourbon County Stout Coffee, and Gueuze Tilquin Oude Quetsche. If you come across one of these delightful treats in your beer travels, be sure to give them a try.
Watch the video below as our Training Manager, Chris Kolodziej walks us through each beer. Spoiler alert: his evil laugh is terrifying.
---
Duvel Belgian Golden Ale
One of the first (if not the first) Belgian Golden Ales, Duvel was previously named Victory Beer until a bar patron tried it and said it was a, "devil of a beer." It was promptly renamed and has been revered ever since.
Bell's Two Hearted Ale
Bell's released Two Hearted Ale twenty years ago back in 1997, helping kickstart the American IPA movement we know and love today. Brewed with 100% Centennial hops, Two Hearted was recently named the best commercially available beer in America by the Homebrewers Association. We couldn't agree more.
Founders KBS
KBS is one of the most anticipated releases of the year, coming out each spring. This beer is aged in bourbon barrels in temperate caves under the city of Grand Rapids. Drink it fresh or sit on it for a few years — KBS will age nicely over time.
Goose Island Bourbon County Stout Coffee
Perhaps the most prominent barrel-aged stout, Goose Island's Bourbon County Stout series comes out every year on Black Friday. The coffee variant is made using a different variety of Chicago's own Intelligentsia Coffee each year. This variant tends to be limited, so if you can get your hands on it, grab one.
Gueuze Tilquin Oude Quetsche
This beer is a blend of one- and two-year old lambics which are then aged on fresh plums for four months. Extremely rare in Chicago, Oude Quetsche is slightly tart and fruity with a nice brandy-like quality from the plums. You might need to "know a guy" to find this beer but it's well worth the hunt.
---

---
Want to be notified of future Lakeshore Beverage Secret Beer Parties? Sign up for the Lakeshore Beverage Email Newsletter!