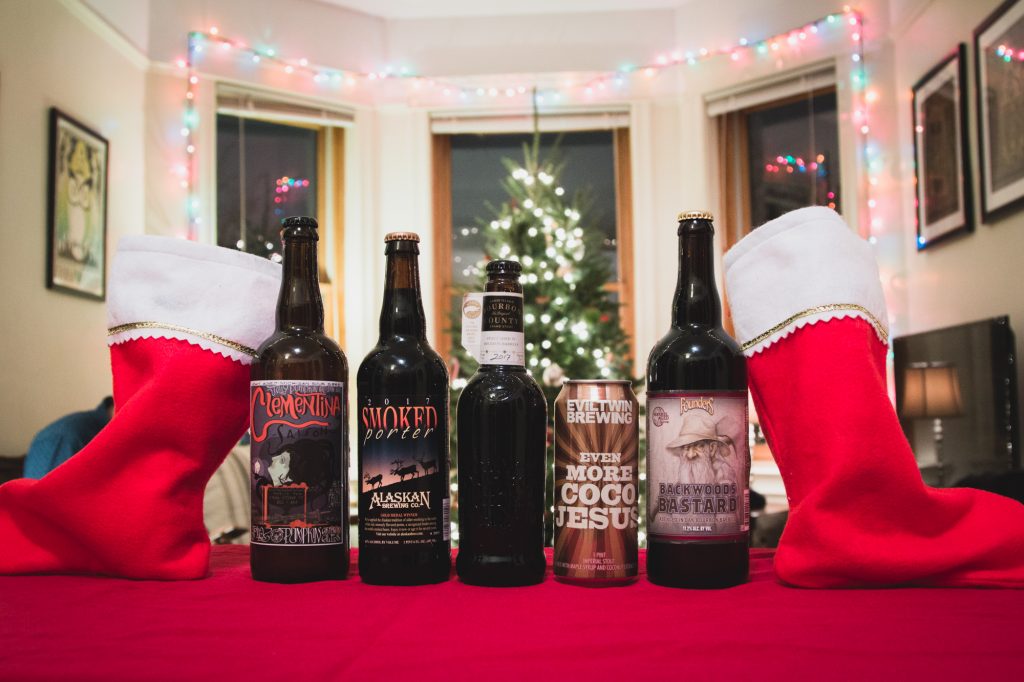 The holidays are here and nothing says, "I love you" like the gift of great beer. Our Training and Education Manager, Chris Kolodziej put together his list of five beers that are sure to please the beer lover/fanatic/nerd in your family. Plus, each of them fits perfectly in a stocking. Watch the video below for his takes on each beer and good luck with your shopping. Happy holidays!
Beers Featured in This Video
Jolly Pumpkin Clementina
Oak aged saison brewed with yuzu peel, lime peel, sea salt, coriander, and clementine juice.
Alaskan Brewing Smoked Porter
One of the most award-winning craft beers, Smoked Porter is smoked with Alaskan alder wood.
Founders Backwoods Bastard
Backwoods Bastard is an often overlooked barrel-aged beer which takes Founders' Scotch Ale, Dirty Bastard, and ages it in bourbon barrels for nine months.
Evil Twin Even More Coco Jesus
Imperial stout with flavors of maple syrup, coconut, chocolate, and coffee.
Goose Island Bourbon County Brand Stout
Very drinkable bourbon barrel-aged imperial stout that's aged for one year in former Heaven Hill barrels.