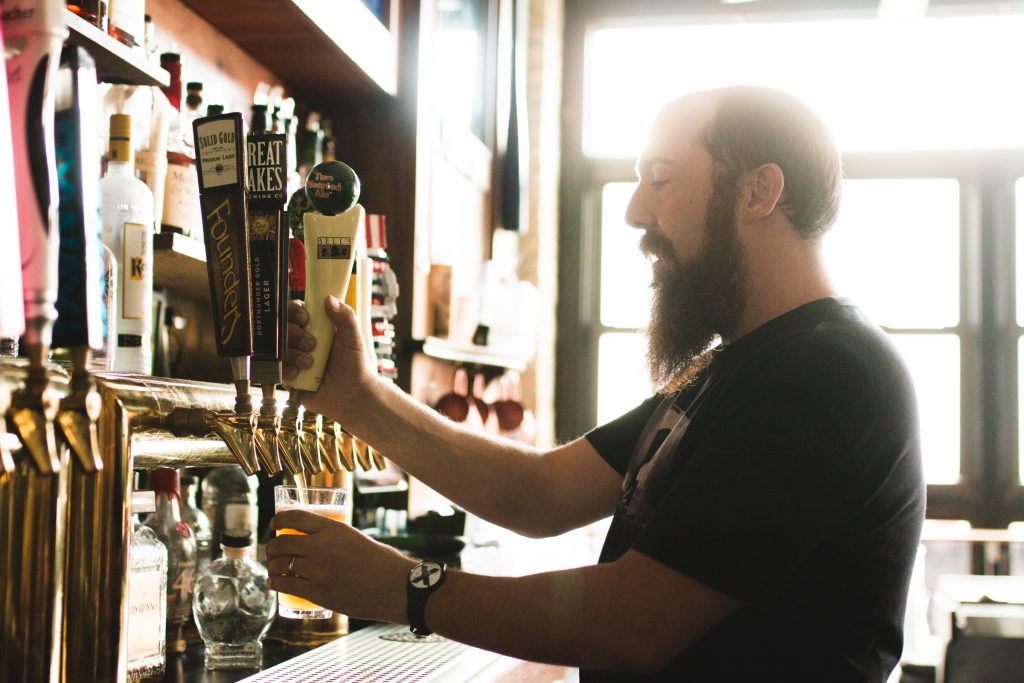 For the third year in a row, Zymurgy magazine — produced and published by the American Homebrewers Association — named Bell's Two Hearted Ale as the Best Beer in America. Not bad for a list that also boasts cult-favorites like Pliny the Elder, Heady Topper, and Zombie Dust in its top 10. And while Two Hearted may not have the mystic and allure it once had when it was first released, there's no denying its place as an institution within the IPA category.
"When we opened in 1992, Bell's was a real cult beer," says Michael Roper, owner of The Hopleaf in Chicago's Andersonville neighborhood. "We wanted to show off the fact that we were a Bell's account so my wife, who's a graphic designer, she blew up their logo and made a stencil of it. And so we took it to a neon sign place and made our own Bell's neon. We put it in the window and it was like a Siren's song that drew people here."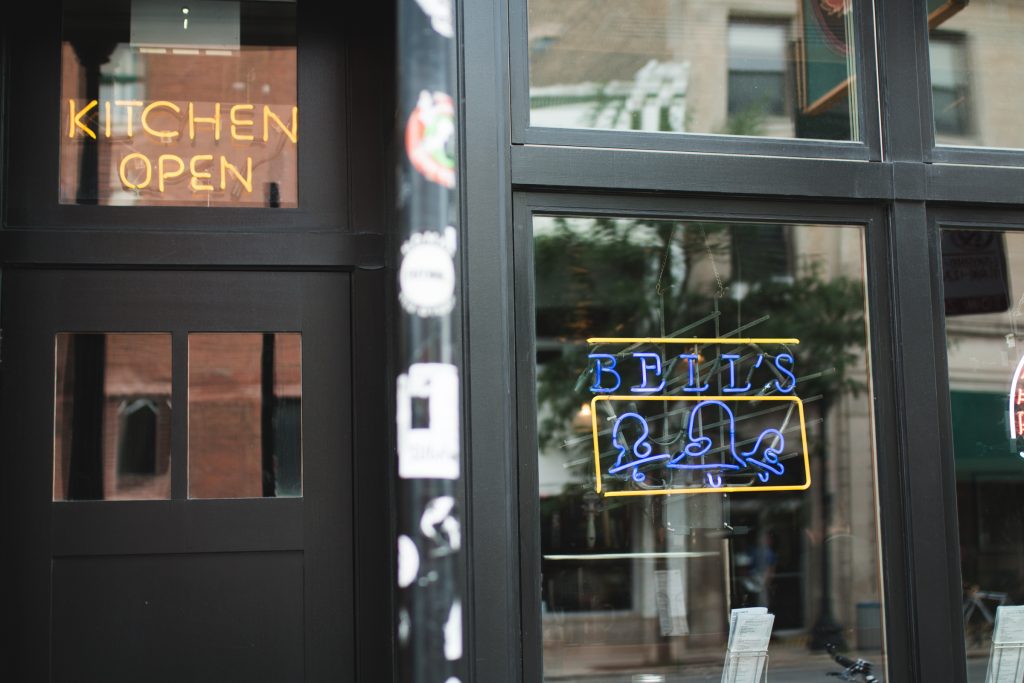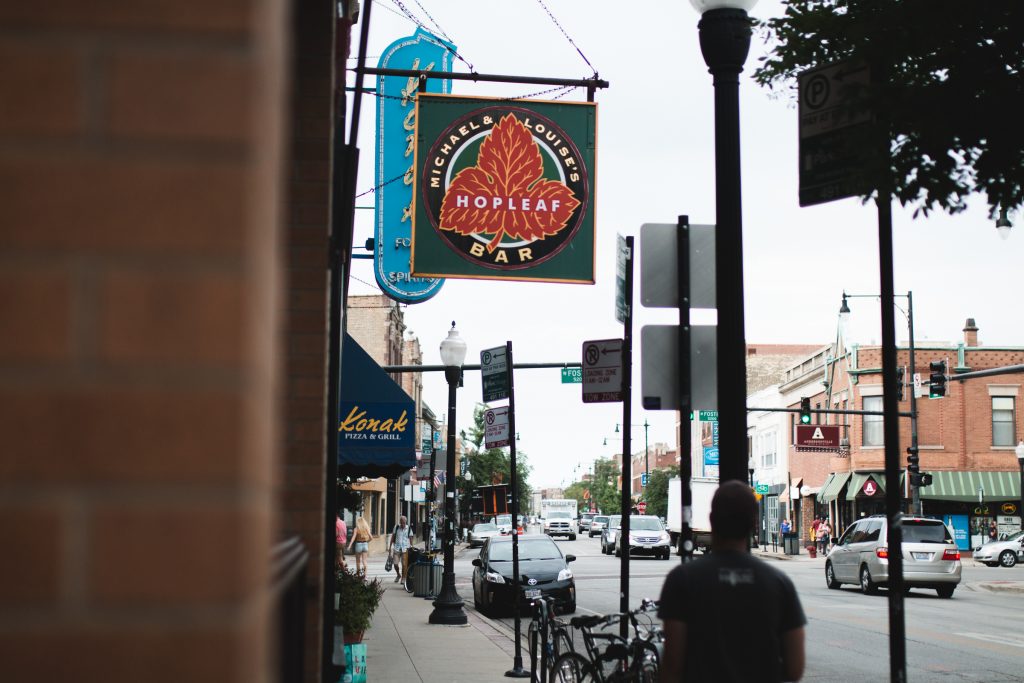 At that time, Bell's Amber Ale was all the rage, giving drinkers a flavorful, malty beer differenting from the domestic lagers they had grown up on in the 70's and 80's.
"For years, Bell's Amber Ale was the number one selling beer at Hopleaf," says Roper. "Then of course, [Bell's] pulled out of the market for a while. When they came back, Two Hearted was starting to become 'a thing.' It was the beer from Bell's that my customer wanted."
---
Two Hearted 2.0
It's at this point in the story when we Tarantino-it and go back to the late 80's. The place: Madison, Wisconsin.
"The Two Hearted that we drink today is really Two Hearted 2.0, which I think most people don't realize," says Larry Bell, owner and founder of Bell's Brewery. "Two Hearted 1.0 came out of — I think it was the second Great Taste of the Midwest I went to over in Madison, Wisconsin."
As the story goes, Larry crashed a bottle share during the weekend festivities and met a guy growing hops up in Northern Wisconsin.
"I wound up making a deal to buy like 300 pounds. of Wisconsin hops," remembers Bell. He continues:
The artist who was doing work for us at the time had drawn up a guy named John Voelker and Voelker was a famous author who wrote under the pseudonym, Robert Traber. He's probably best known for writing Anatomy of a Murder that was turned into a movie by Otto Preminger but he also wrote books about trout fishing.

But he said yes, we could use his image on the label, and he was probably the most famous trout fisherman in Michigan at the time. And I love the U.P. and The Big Two-Hearted River is a famous fishing story by Hemingway. So, the beer kind of had two hearts: English malt and Wisconsin hops and we got this fisherman on there and all this comes together to become Two Hearted.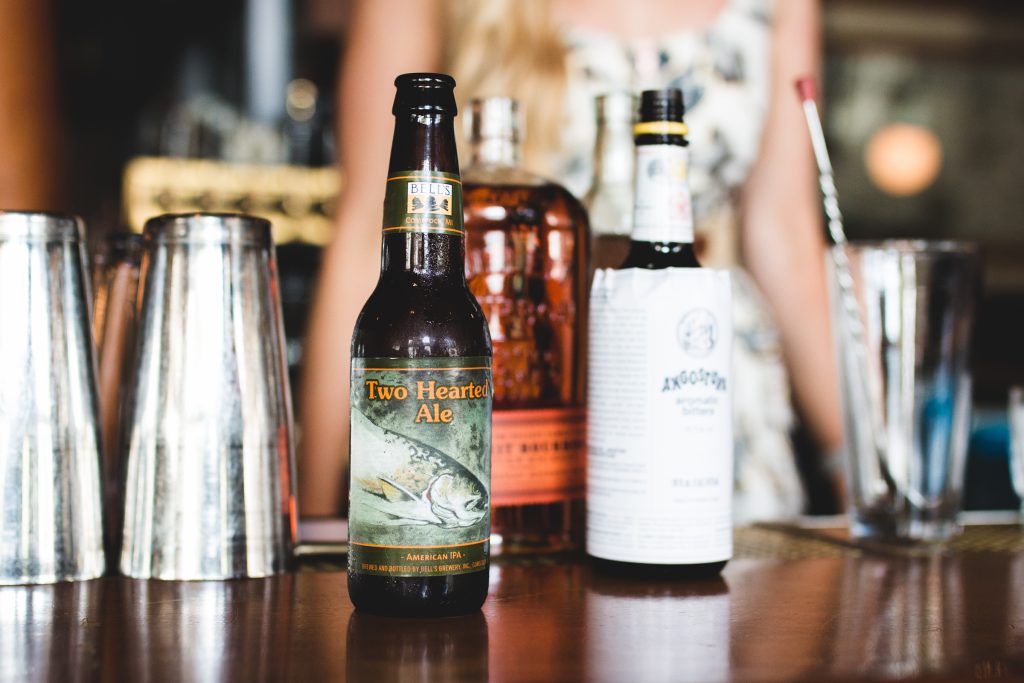 Without much fanfare, the original Two Hearted stuck around for a bit but the name and beer were eventually shelved as the brewery focused on other projects. A few years later, a brewer by the name of Rob Skalla was working at Bell's, and he developed a recipe for an all Centennial dry-hopped beer.
"The beer needed a name," says Bell. "We already had Two Hearted registered and that project had been dead for a couple years. So, at that point, I figured we can resurrect the name rather than re-file. Some of the filing back then was more onerous than it is today so we just applied that name to this beer and started over with it."
This time, the beer was a hit.
---
100% Centennial Hops
If Skalla was the one who developed the beer, it was John Mallet who refined the recipe in terms of its fermentation and dry-hopping schedule. Mallet serves as Bell's Director of Operations and you may recognize him if you follow Bell's.
"I think for a lot of people when they put their nose into a Two Hearted, they smell all that great aroma and they think that's all hops — but that's not true," Bell says. "Some of that aroma is coming from yeast and we do a fermentation schedule such that we get that yeast to work with those hops. Where I look at it, it's a situation where one plus one equals three. Our yeast and Centennial hops, when you put them together, and if you make the environment just so, you really get the best out of both them."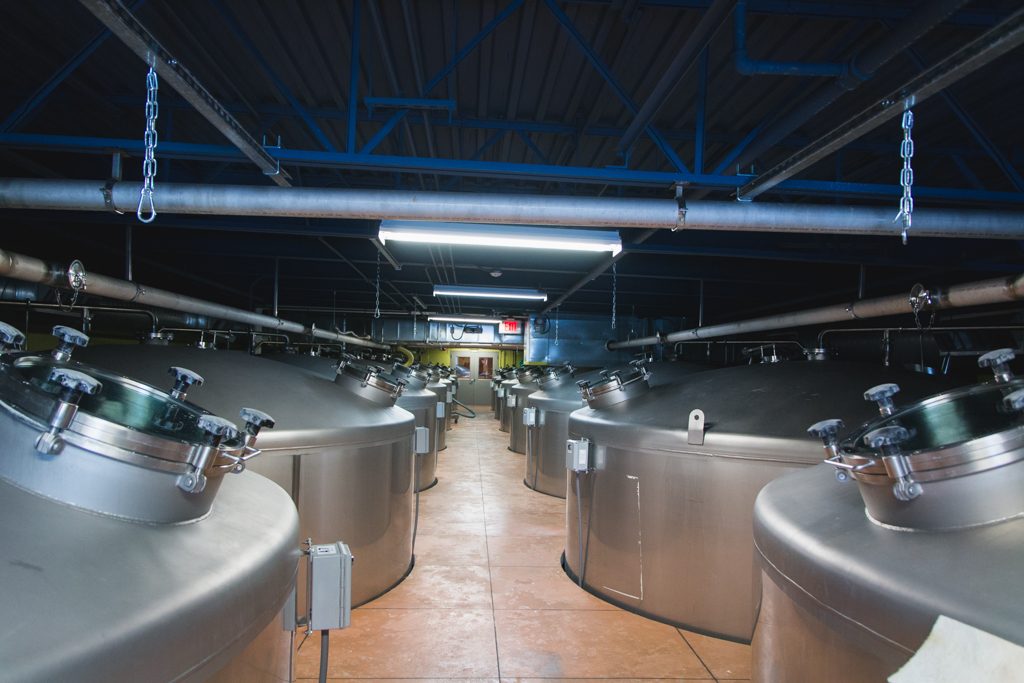 Walking into "Cellar A" at the Bell's production brewery, the palpable aroma of Centennial hops permeates the air. And it smells…awesome. It's in these 14 tanks where up to 400 barrels of Two Hearted gets dry-hopped at a time.
As such, Bell's is the number one purchaser of Centennial hops in the world. If Two Hearted Ale were its own brewery, it would be the 13th largest craft brewery in the country.
That's a whole lot of Two Hearted.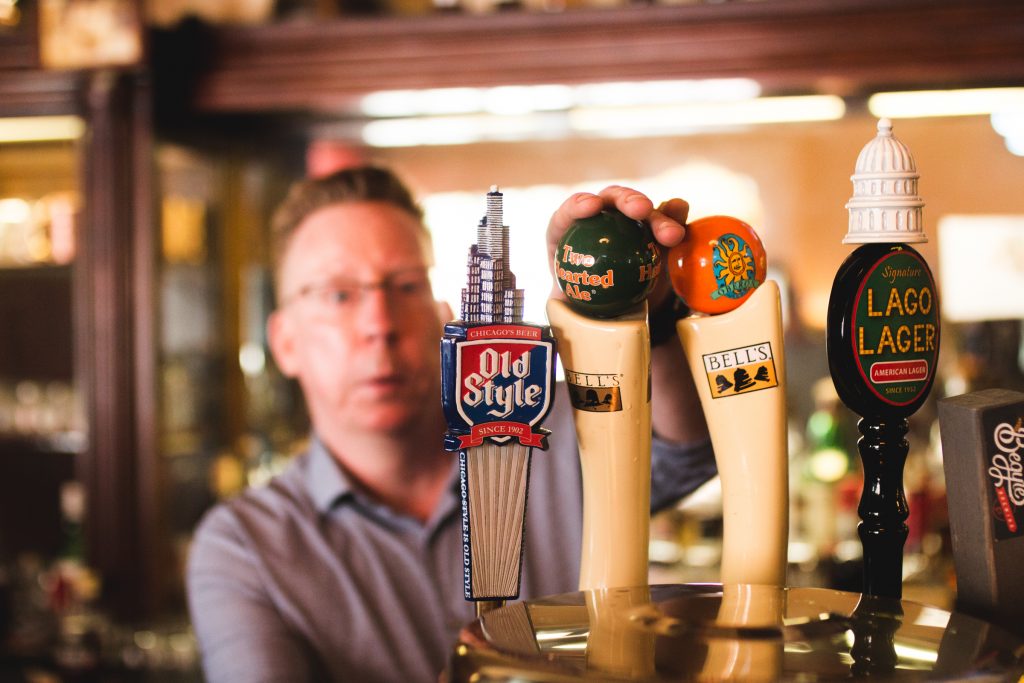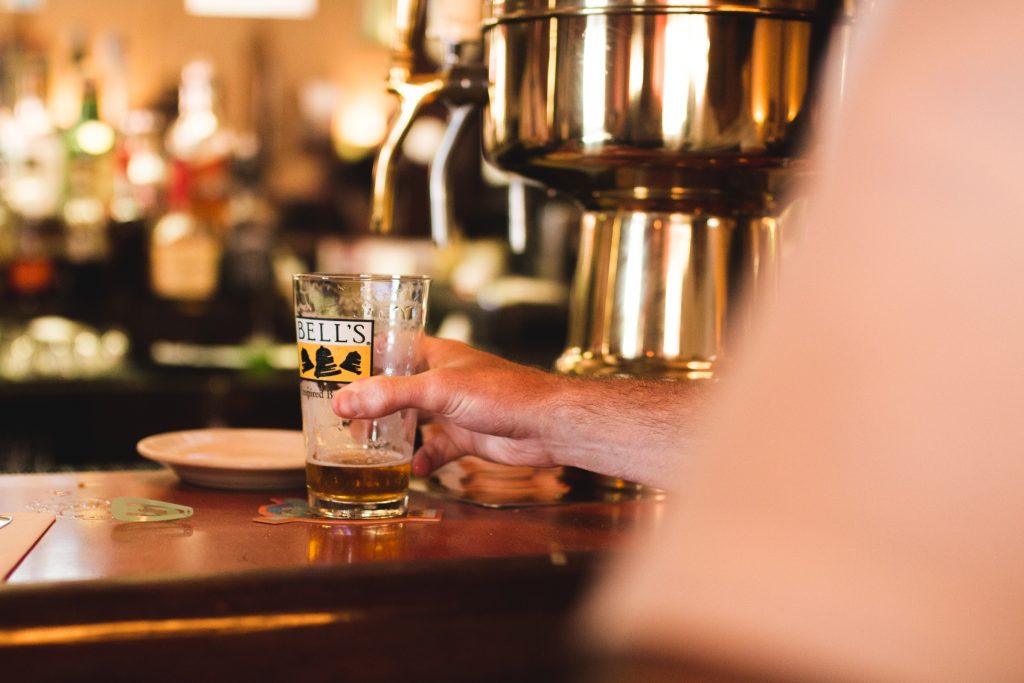 ---
The Best Beer in America
Two Hearted Ale has grown every year since its rebirth, winning over the hearts and taste buds of drinkers across the world.
"There are very few beers in our draft rotation that are as continuously sought after as Two Hearted," says Roper at The Hopleaf.
In fact, Two Hearted never goes away. It has risen to be one of the two or three universally noted best IPAs in America. So, it's something we always have.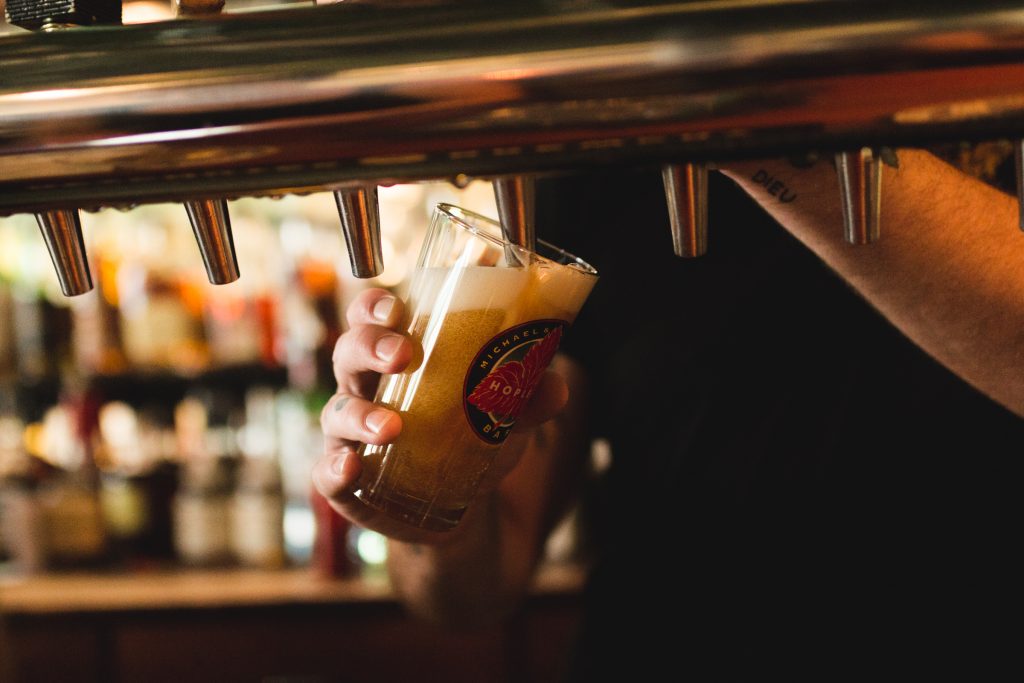 From the most renowned beer bars to your local neighborhood dive, Two Hearted resonates with just about everyone. On the corner of Superior and Orleans Streets in River North, the 66-year-hold Italian restaurant Club Lago, regularly carries Two Hearted on draft.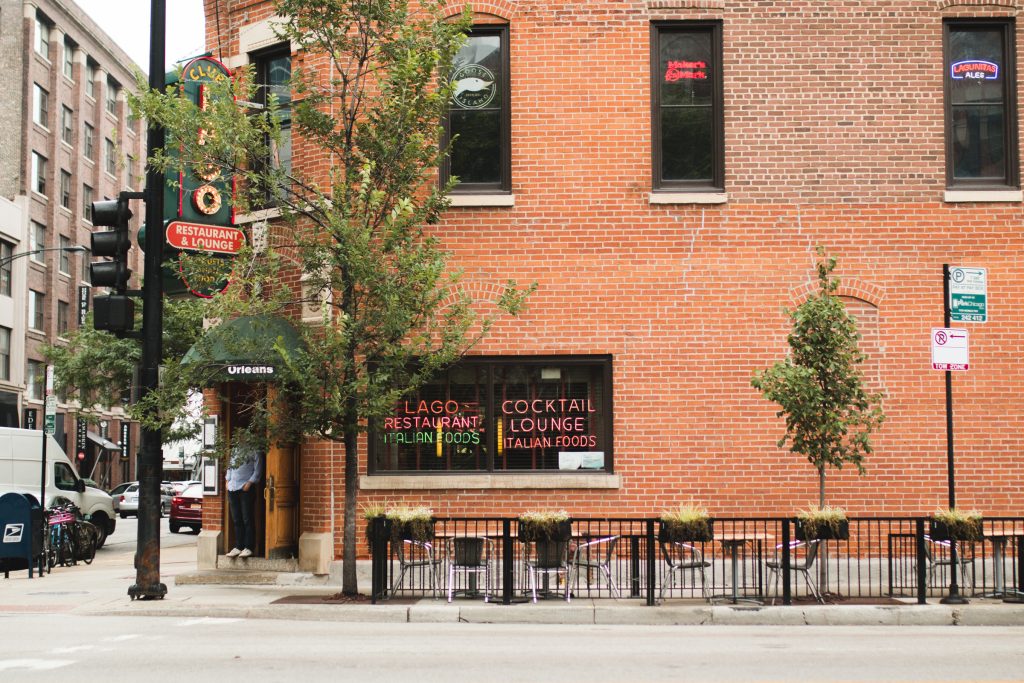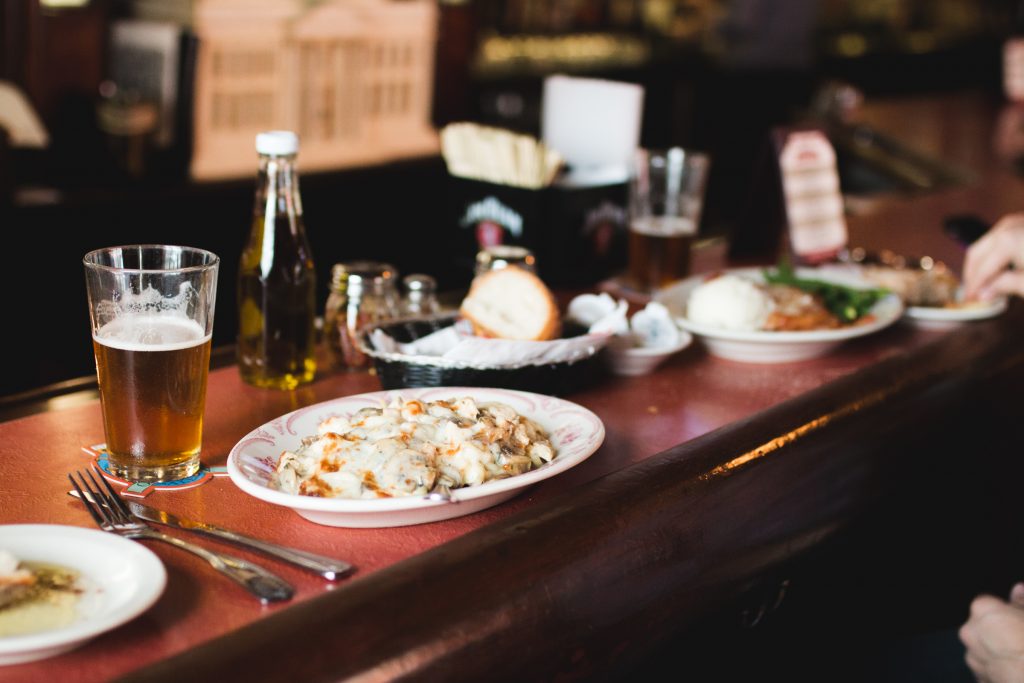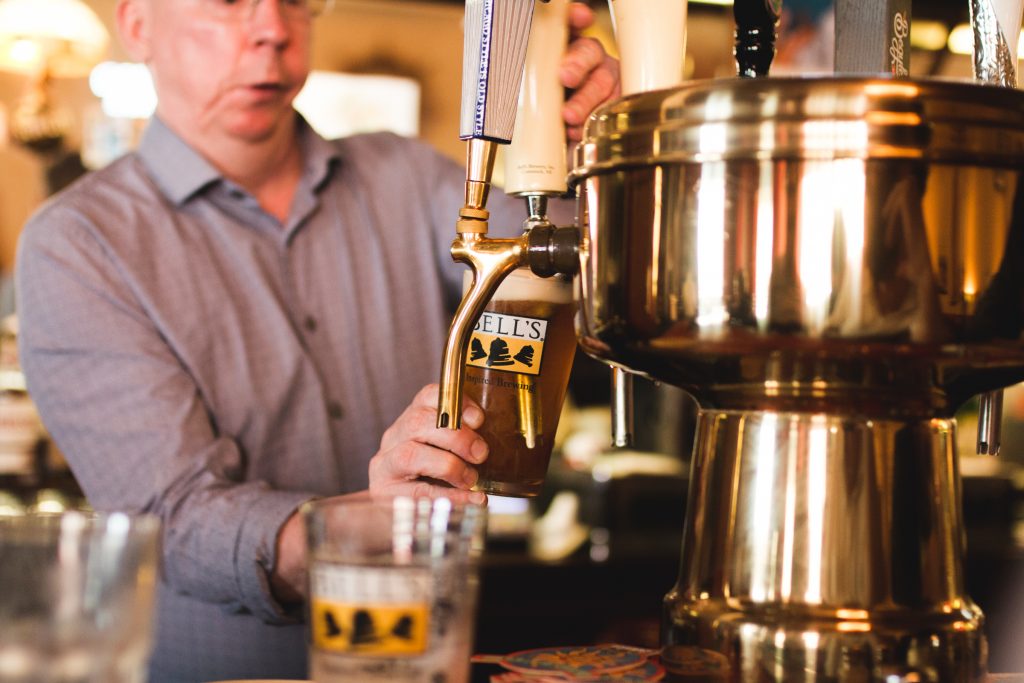 Two Hearted Ale, pretty much – as far as my bar experience is concerned – sort of 'owns' the IPA market. I can count on a couple fingers the beers that you get in the same regularity as Two Hearted Ale if you're looking for a real hoppy, bright, crisp IPA. I'm an Amber man, I feel obliged to say. Amber is my favorite Bell's beer but Two Hearted Ale has been a leading seller against everything else that we carry when it comes to our IPAs.

– Guido Nardini, 3rd Generation Owner, Club Lago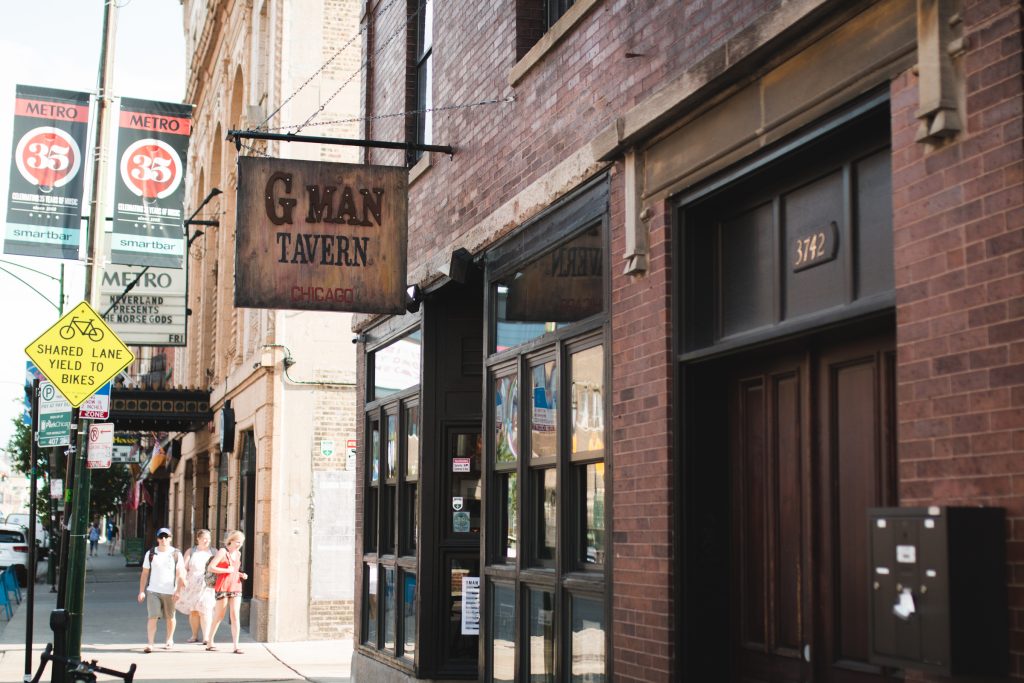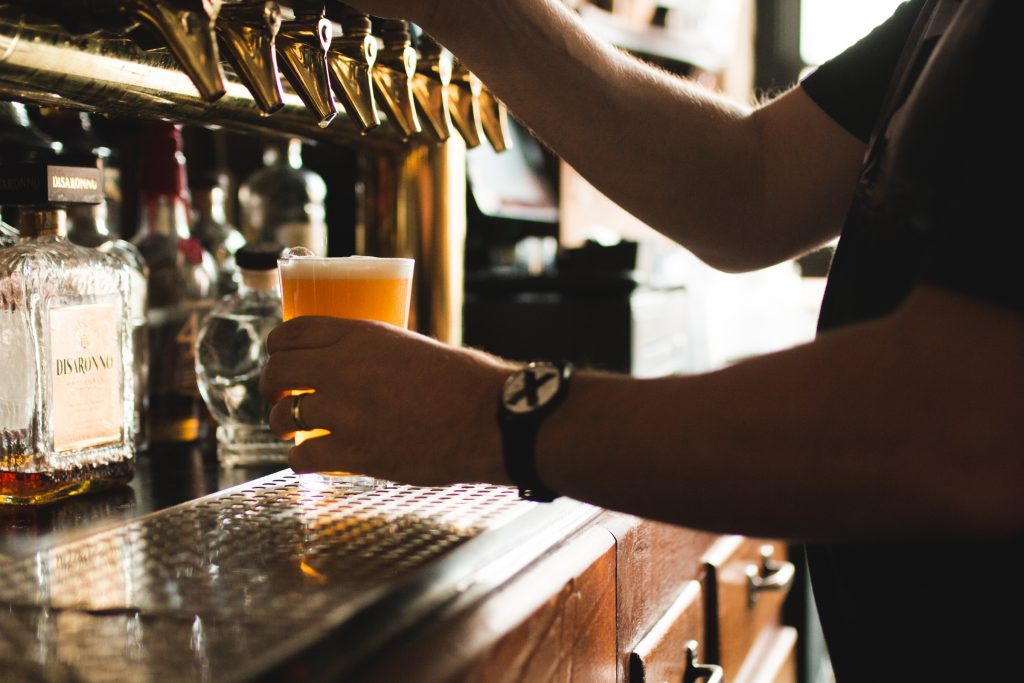 Up in Wrigleyville at "the watering hole over the left field wall", Tom Cathcart has loved Two Hearted well before taking over as Bar Manager at Gman Tavern.
"I would consider Two Hearted to be the best Midwest IPA, period," he says. "And I would put the Midwest IPA style as my favorite IPA style, so it's my favorite IPA. They're just more well-balanced and hearty, but I can still have three of four of them, you know?"
As the saying goes, Midwest is best, and we couldn't agree more.
"People talk about West Coast, East Coast, New England – all this. I think Two Hearted embodies a Midwestern style," says Bell. "I'm not ashamed that it has a big malt backbone to it – this is the middle of the country and we like growing grain and we like using it. It's pretty damn drinkable for 7% alcohol."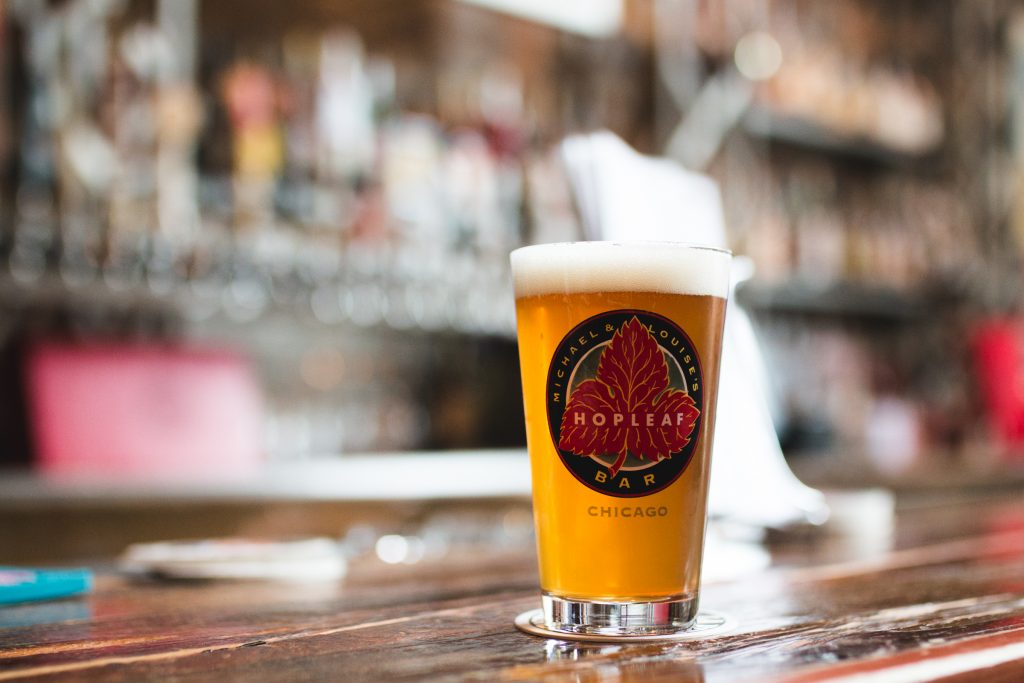 ---
Today, there are more breweries in the United States than ever before with over 7,000 in operation as of mid-2019. And among craft beer styles, IPA remains the leading shareholder, owning 25% of the market. In other words, one could make the argument that IPA is the most competitive style in craft beer. So for Two Hearted to be named the Best Beer in America, well, it has a bit of weight to it.
"In an era where everybody loves to make lists, I take the Homebrewers poll a little bit more seriously," says Bell. "These are people who actually brew their own beer and have a little better insight into what it takes to make quality beer."
So over twenty years since it was first brewed, the trout emblazoned Two Hearted remains a staple in the beer industry — both here in the Midwest and beyond.
"We've had outside agencies send in stuff and say, 'Oh you could really do this [to the label]', but it's kinda quirky that we've got this fish on the beer, you know? This trout. I think maybe that's one thing that resonates with homebrewers and whatnot. Now, it's still just the old quirky label and we haven't tried to fancify it or anything like that — it just is what is."
---

---