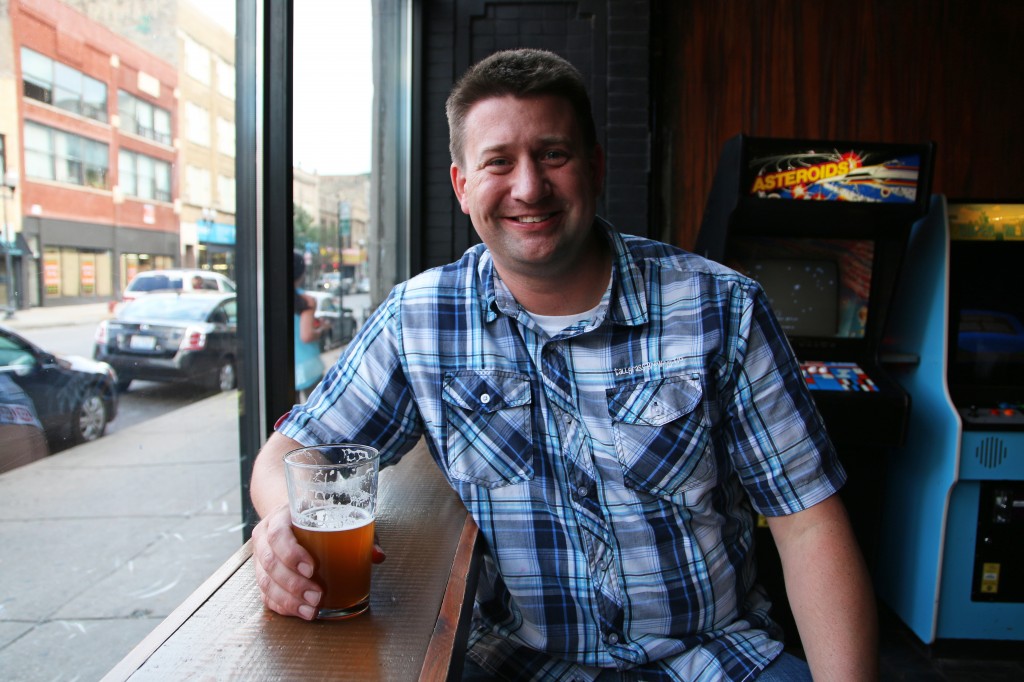 A decade ago, Jeff Gill's wife asked him over dinner what he wanted to do with the rest of his life. He thought for a minute and for the first time voiced a dream he'd been nursing for years: "I want to start a brewery." The very next day he started writing the plans for what would eventually become Tallgrass Brewing Company.
Now, 10 years later, the brewery is undergoing huge growth. They're distributed in 14 states including Kansas, where they've just finished building a massive new brewery and are a year into managing a new brewpub. Things are going well for Jeff and his team and we sat down with him to talk about his home brewing roots, the Tallgrass CANifesto, and the brewery's new series of experimental releases called the Explorer Series.
---
Lakeshore Beverage: What originally started your passion for beer and how how has that brought you to where you are now?
Jeff Gill: Ever since I was a little kid, I've always loved creating things. It started when I was 12 years old and I made my own baseball diamond in my pasture behind our farm. That bug continued through my life and into my 20's when I started making meads and then wine. And then one day I heard my boss talking about home brewing and it turns out he was a really experienced home brewer — he'd been brewing since the mid 80's. He had Zymurgy's going back to 1986. He's a really good scientist and one of the smartest guys I know and over several months he taught me the brewing process. He showed me the science behind it, lent me things I needed and started me off with extract malts. I eventually graduated into all grain. It was a very systematic process. I would brew a batch and then bring it in, he would taste it, judge it, grade it and give me tips. It got me in that habit. I had the technical knowledge because of my background as a scientist and the passion and creativity that it takes to be a good home brewer.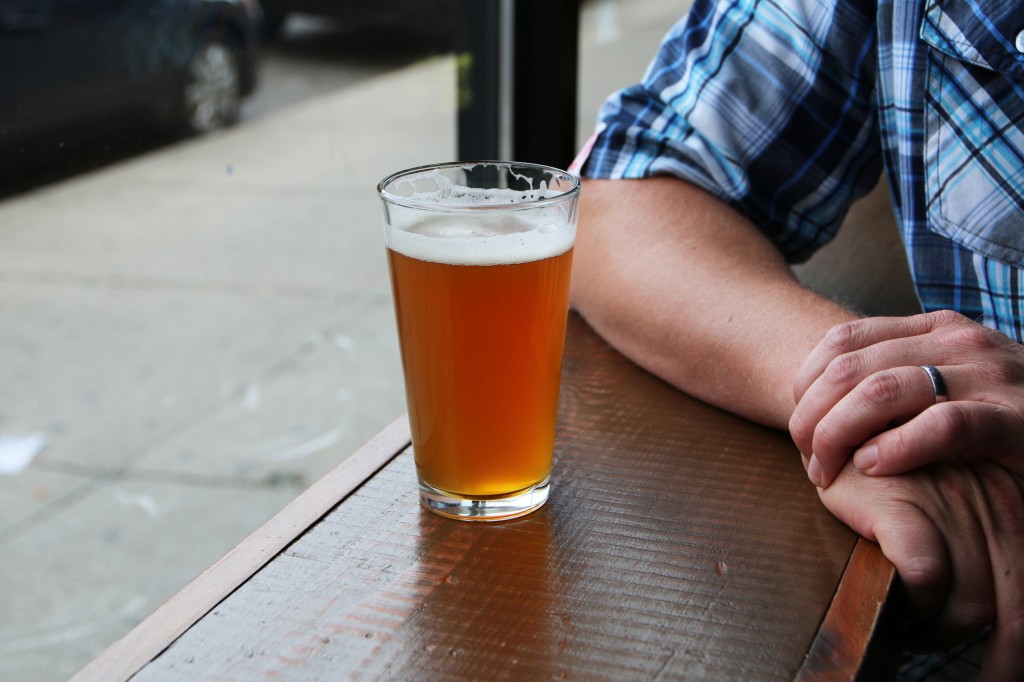 Lakeshore Beverage: What sparked your initial interest in opening your own brewery?
Jeff Gill: I found that I enjoyed having folks over to my garage and tasting the beer I made as much as drinking it myself. So after six years of honing my skills and working my job as a geologist, I started kicking around the idea of opening a brewery. Finally one evening I was complaining about my job as a geologist on a date night and my wife said, "well, what do you want to do with the rest of your life?" And I said, "I want to start a brewery" and she said, "Alright. Let's do it." The very next day I started to write out my plans. That was April 9th 2006. On April 9th 2007 we opened the new brewery. I still have that document hanging in my office.
Lakeshore Beverage: What were your original intentions for the brewery? What was the kind of brewery you were hoping to be? 
Jeff Gill: That first day I put down in my plan that we wanted to make "brewer's beer." We wanted to make beer that brewers would enjoy, that they would want to drink. That set the course for a lot of good things later on — the attention to detail and quality of the beers and styles that would interest craft beer drinkers. We didn't make the mistake of trying to come out with an American lager and be everything to everyone.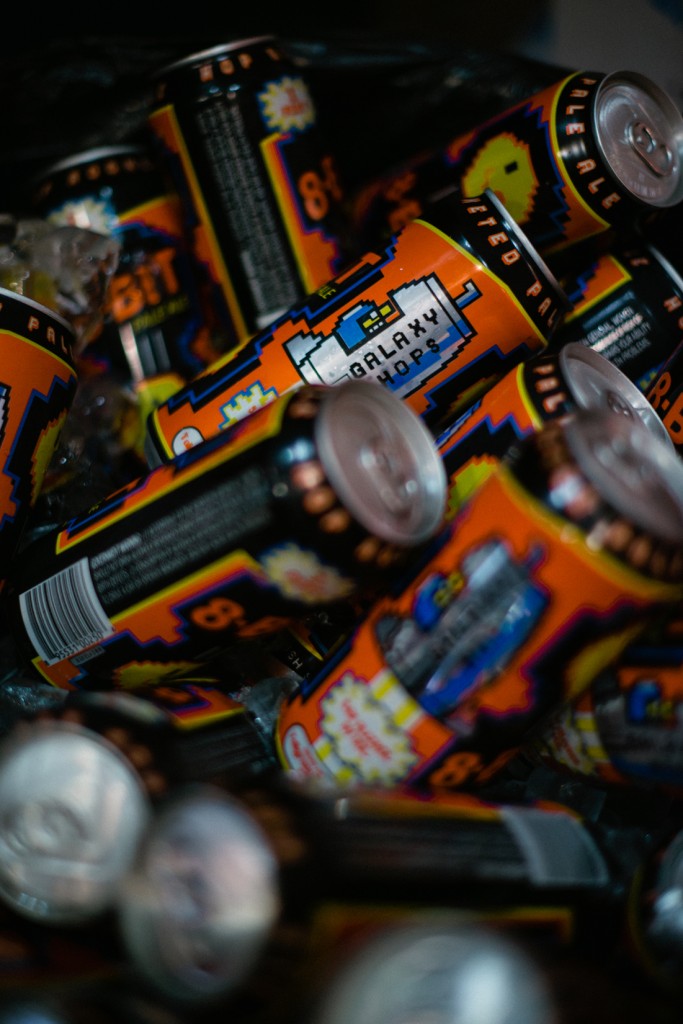 Lakeshore Beverage: Would you say that's changed or adjusted in the almost decade since you wrote that plan?
Jeff Gill: No, that's still a focus. The only times we've really screwed up are when we've gotten off that plan. For example, we've made a Belgian Wit called Tallgrass Wheat because we had a wholesaler ask for it and we thought, "Yeah, we can do that." There wasn't anything particularly interesting about it but we did it. And that wasn't a brewer's beer. It's not a beer that brewer is really going to enjoy.
Lakeshore Beverage: We're seeing more and more craft breweries starting to can, but it wasn't always like that. You were an early adopter, what inspired you to begin canning your beer?
Jeff Gill: It started out with naming our oatmeal cream stout, Buffalo Sweat. It was the first time we let ourselves have fun with our beer and beer names. The success that we had with it gave me the confidence to continue to have fun and be ourselves. Cans are a natural progression of that, they're just more fun. In late 2009 when we were making this decision there weren't that many canned craft beers out there so it was seen as rebellious. Zigging when everyone else was zagging. It fit us. It jived really well with who we were.
You can take them anywhere, they're super easy to recycle, they're not a big and heavy mess. It's easier, it's better — there's a lot of advantages in cans. By the time I looked at all that, it was really a no brainer.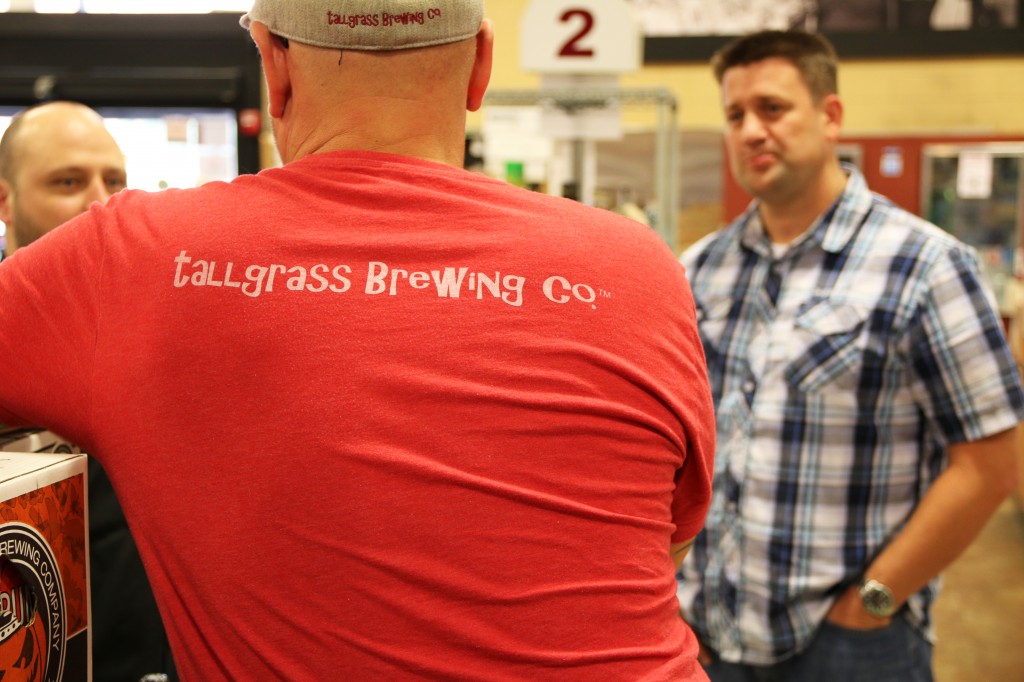 Lakeshore Beverage: How do you approach the creative process for a new beer? Do you begin with the beer or with a concept that you want to brew a beer to fit?
Jeff Gill: It goes both ways. 8-Bit was a concept first. Originally it was going to be an imperial red ale which doesn't make any sense… we had this idea for a really strong brand and we wanted to make a pale ale because we didn't have one in our lineup. We like using pop culture narratives that when we tell people about our beers it hooks onto their memories of that pop culture narrative in their head already that's positive for them. We want them to have that association so they'll try the beer with an open mind. But then with styles, we have to give our beer drinkers something different to try no matter what stage they're in on the craft beer drinkers journey. From novice to only drinking sours and wild beers. We see opportunities for that all over the place. It's what inspired our Explorer Series.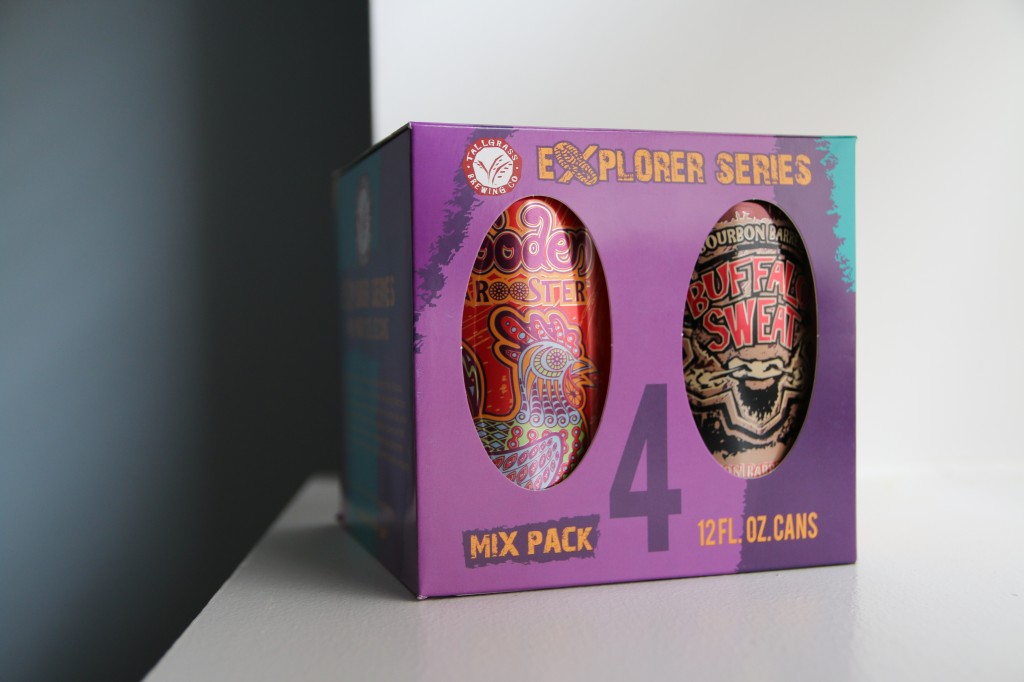 Lakeshore Beverage: Tells us more about the Explorer Series.
Jeff Gill: The Explorer Series is a culmination of our history up to this point. It's something that we've been working towards for about eight years. It's a place that we can really dive into those Bourbon Barrel Aged beers, those styles that people haven't explored necessarily. We've always wanted to have the type of facilities, staff and distribution network to get beer like this out there. We've had these beers at the brewery but haven't been able to share it with beer drinkers until now. We have fun with brands and styles and explorer those different nooks and crannies of the craft beer journey.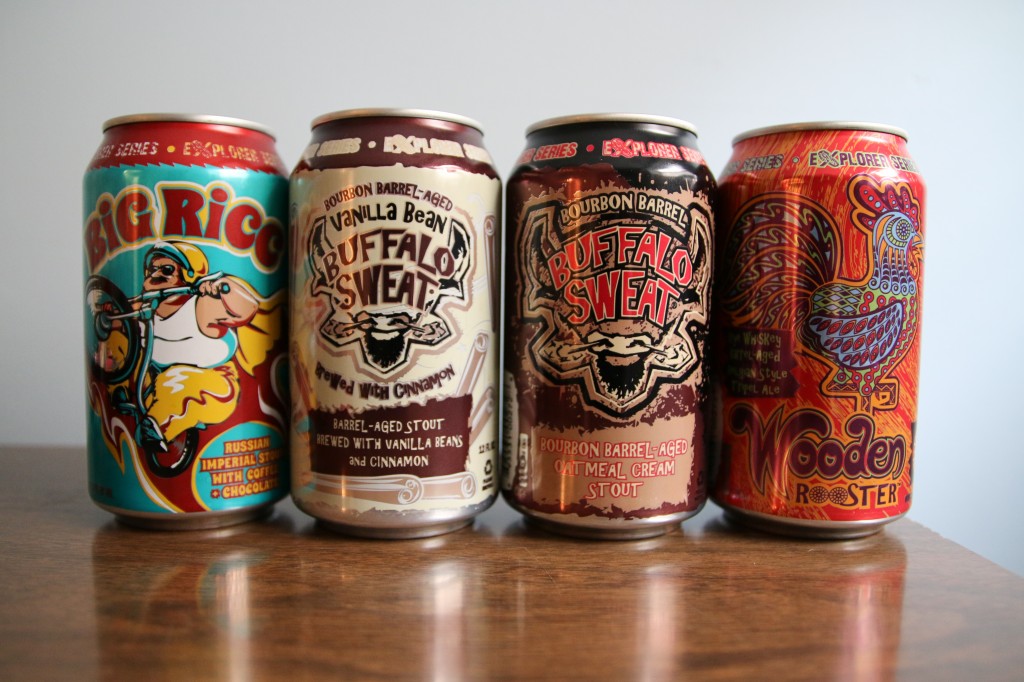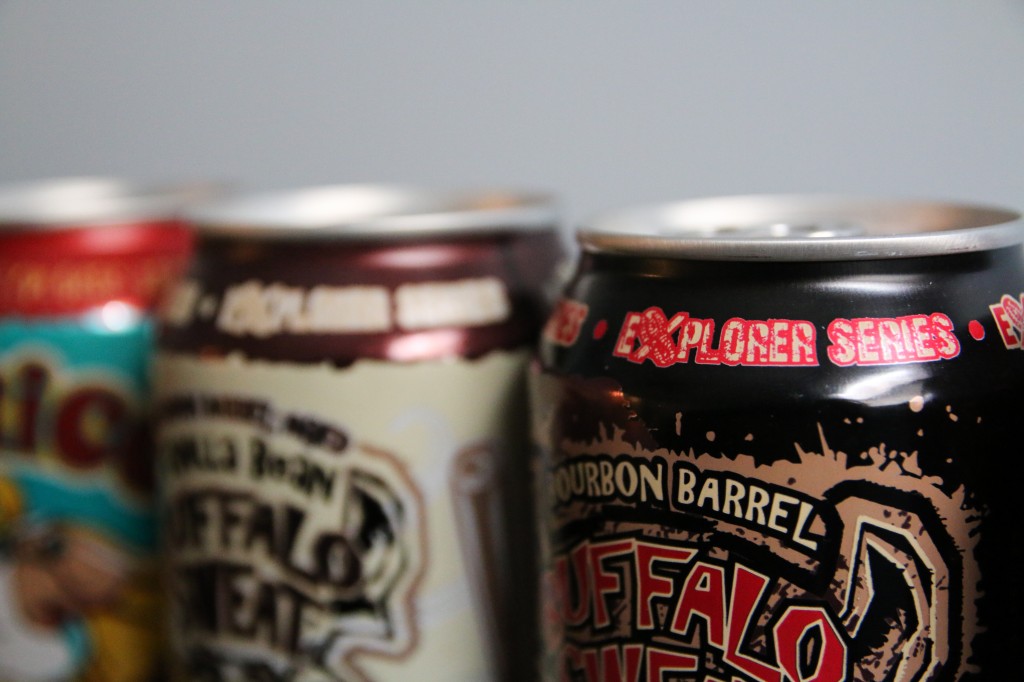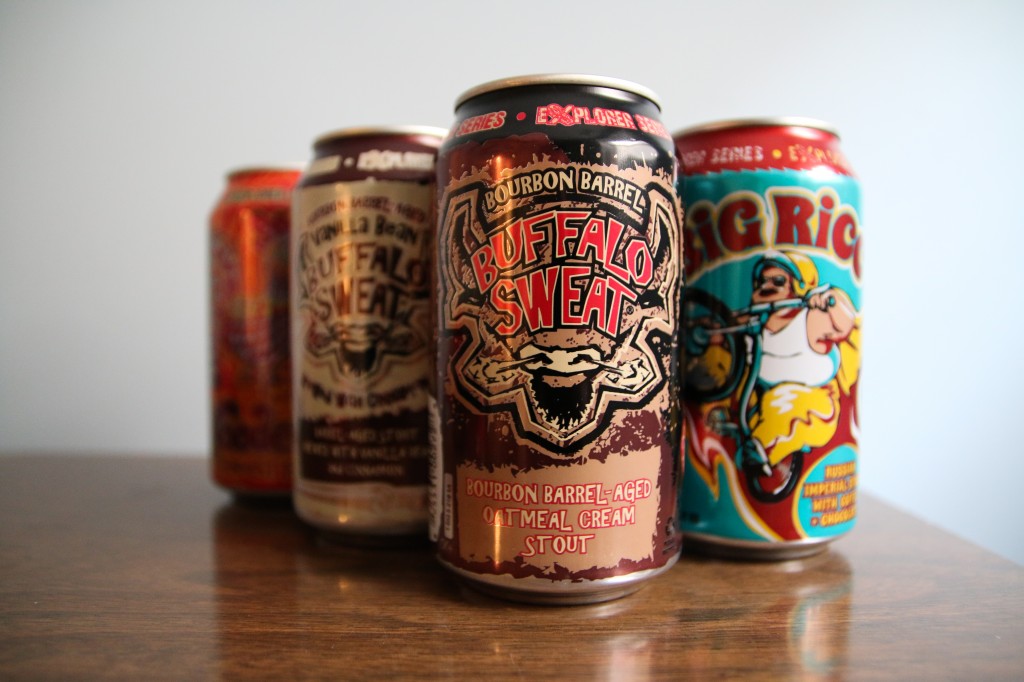 They're not all going to be home runs — some will be — but there're so many different things to try. Our goal is to share that story of exploration with beer drinkers and to let them know more about what Tallgrass is about. Give them something new to try and get them to explore with us.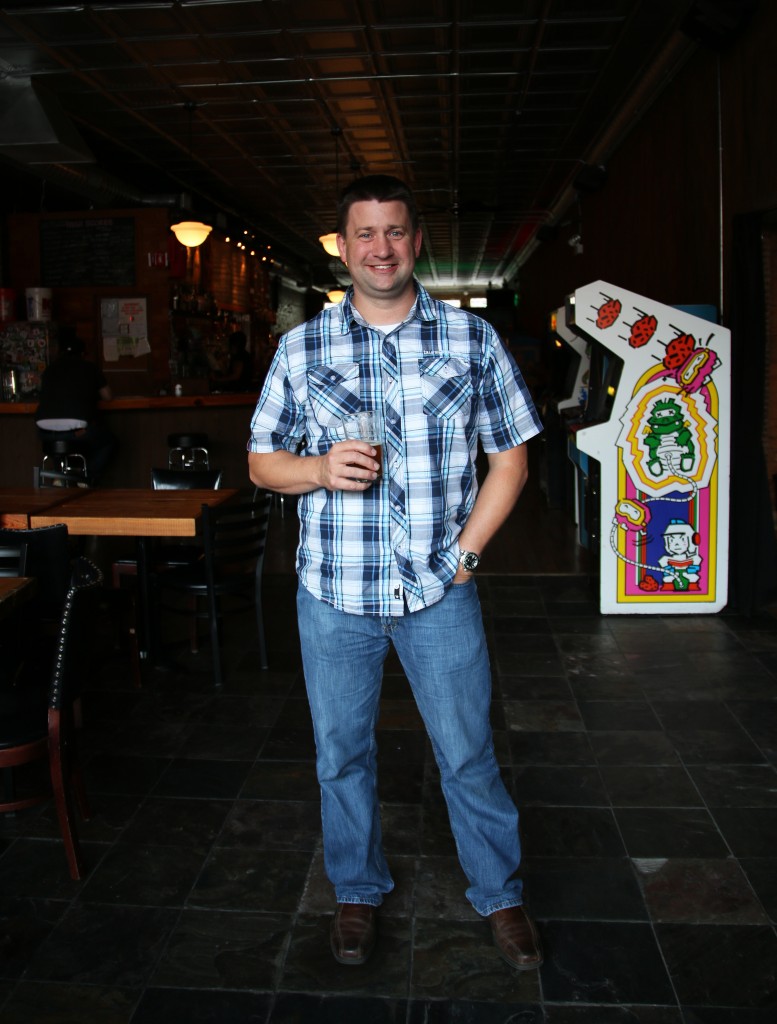 Lakeshore Beverage: Do you have any advice for a home brewer that's looking to make the jump into production brewing or is looking to open their own brewery? 
Jeff Gill: In my original plan, I was going to hire someone who had brewing experience as a brewmaster at a production facility. I didn't do that… and I wish I had. We would have been ahead of where we were. The jump from homebrewer to production brewery is a big one and I learned it but I learned it all from the school of hard knocks. Bringing on an experienced brewmaster would have helped us make better beer quicker, earlier on. It took us a while to get the beer right.
Anyone starting out right now I would say, either be a professional brewer first or hire a professional brewer to start a brewery with. If you want to run a business, run a business. If you want to brew, come work for someone like me. From there, my advice would be to focus on the quality, focus on making beers that are special. Have fun. Be true to yourself.
---

---
Want to be notified of future Lakeshore Beverage Beer Blog posts? Sign up for the Lakeshore Beverage Email Newsletter!