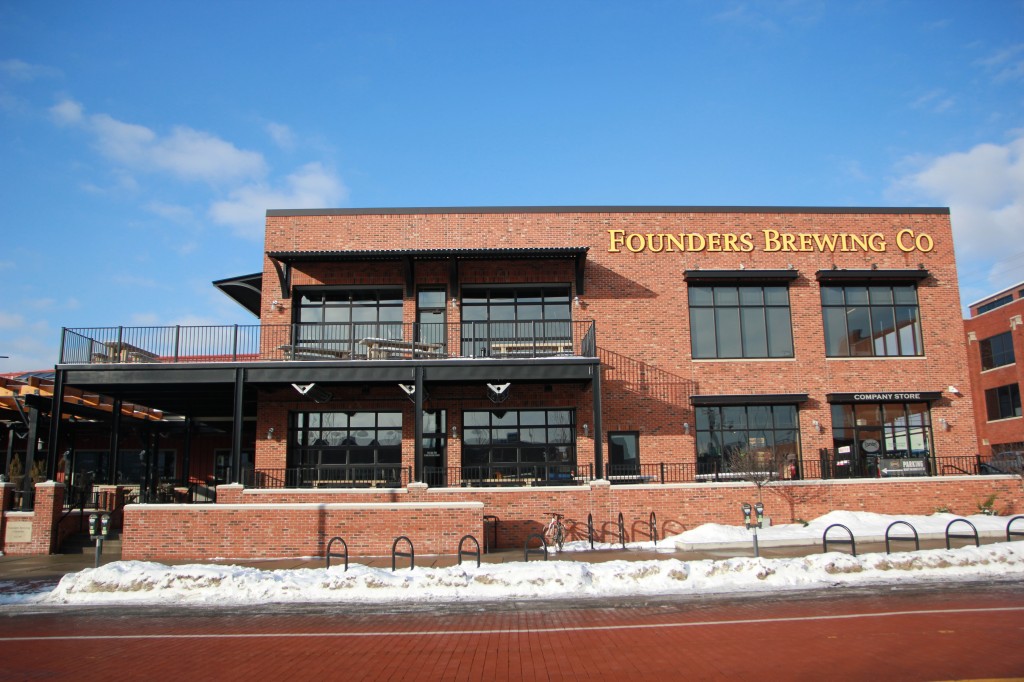 If anything bad can be said about Chicagoans, it's that we have a tendency to think of the city as the only worthwhile part of the Midwest. Beer Trips (Driveable Craft Beer Destinations) is a blog series about places that are just within our reach. These posts will put you in the passenger seat of Lakeshore Beverage's blogger and beer traveler, Matt Tanaka as he journeys to nearby craft beer destinations to see what makes them worth the trip.
After reading these guides, you should find yourself equipped to make the same journey… or at the very least with a whetted appetite for a fresh pint.
First up: Founders Brewing Co. in Grand Rapids, MI.
The Stats:
Brewery: Founders Brewing Co.
Driving Distance From Chicago: 3 hours (170 Miles)
Other Noteables: HopCat, Siciliano's Market
The Journey
It's 6 am and I'm on the road. You don't need to leave that early (in fact, I suggest that you don't) but if you do, make sure you're more awake before you take your "morning selfie" as I did.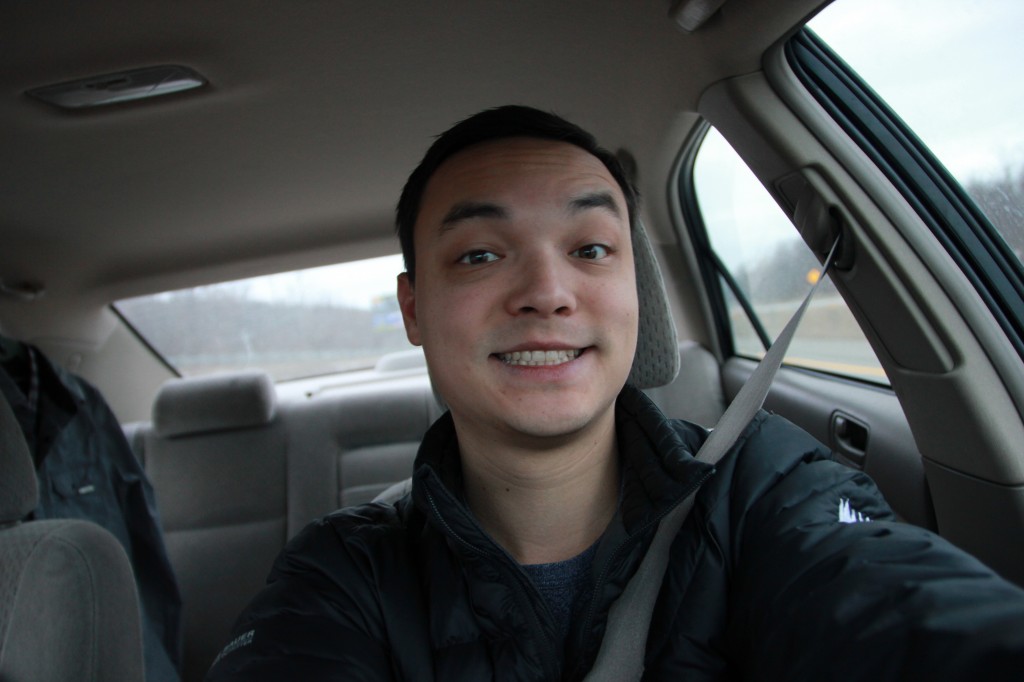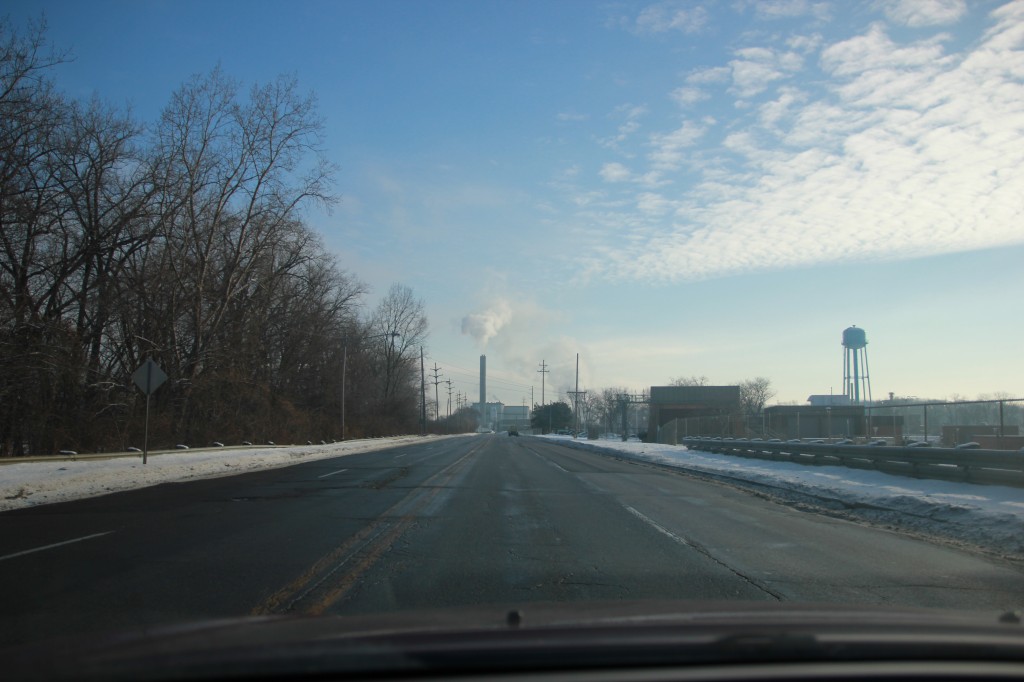 Even though it depicts a pre-coffee Matt, the aforementioned selfie does manage to portray my excitement: I'm going to spend the day at the famous Michigan brewery, Founders Brewing Co. It's going to be a good day.
Founders is a Grand Rapids staple with a story of guts, risk and a fierce commitment to staying true to itself. As the tale goes, a few years after co-founders Mike Stevens and Dave Engbers opened Founders, they were on the verge of bankruptcy. As Dave Engbers likes to put it, "when we started, we brewed well-balanced, unremarkable beers. We were brewing the same things as everyone else."
It eventually got so bad that Mike Stevens recalls getting a phone call from their loan officer warning them of the lock that would be placed on the brewery's door that coming Monday. That's when they knew something had to change. They told themselves "if we're going to go out of business it might as well be on our own terms. Let's make the beer we want to drink." This new commitment brewing beer for themselves produced Dirty Bastard, Curmudgeon Old Ale, Kentucky Breakfast Stout and other genre-defining, big, bold, strong, flavorful beers. It wasn't long before the public took notice.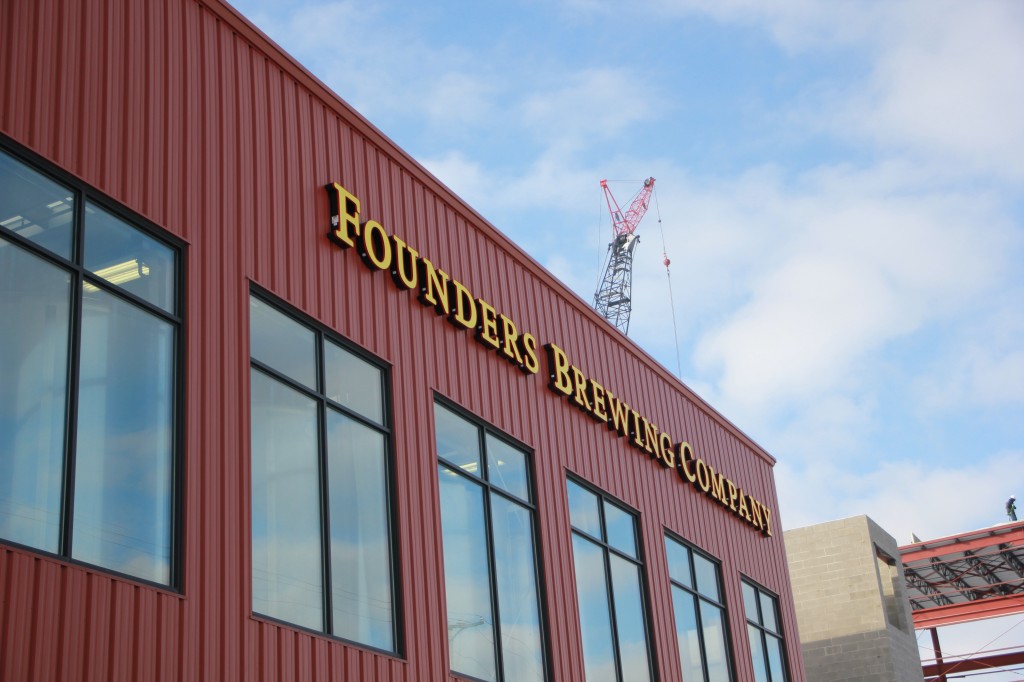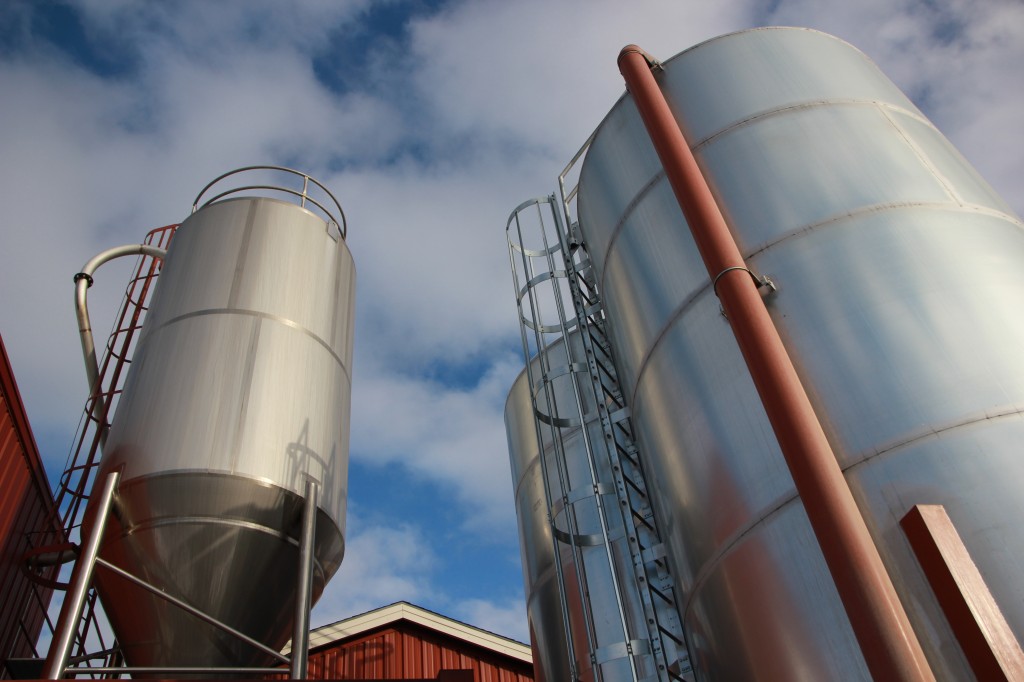 Now, a little over a decade later, Founders Brewing Co. is preparing to produce over 200,000 barrels of beer this year… all while continuing to innovate and experiment.
The Brewery Tour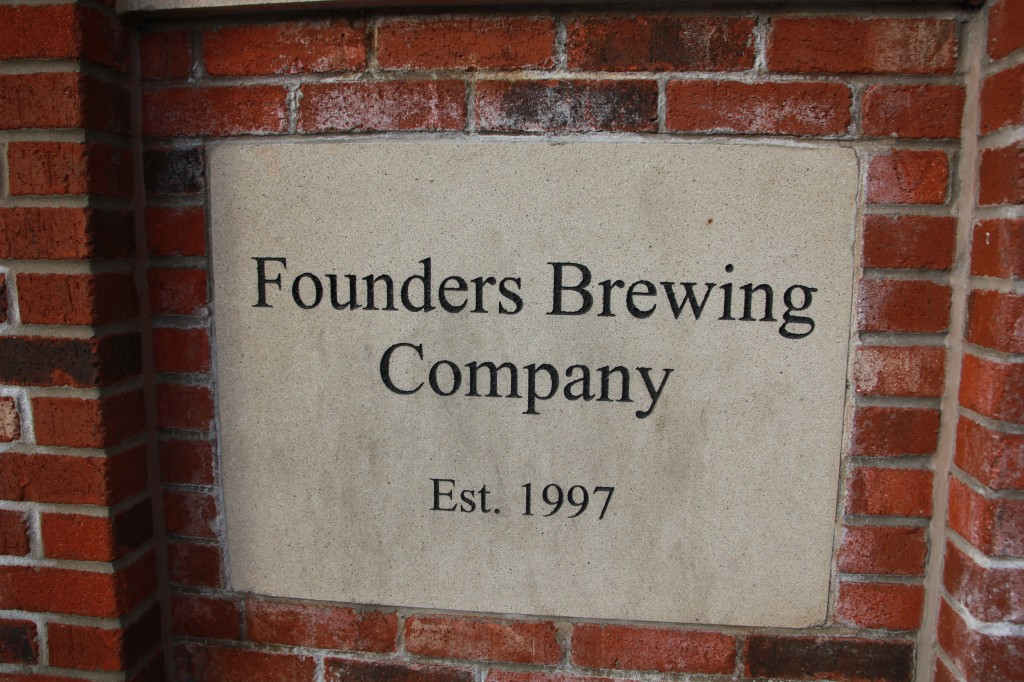 When I arrive, I'm greeted by the Founders mantra, making it clear that I'm in for an unapologetic beer experience.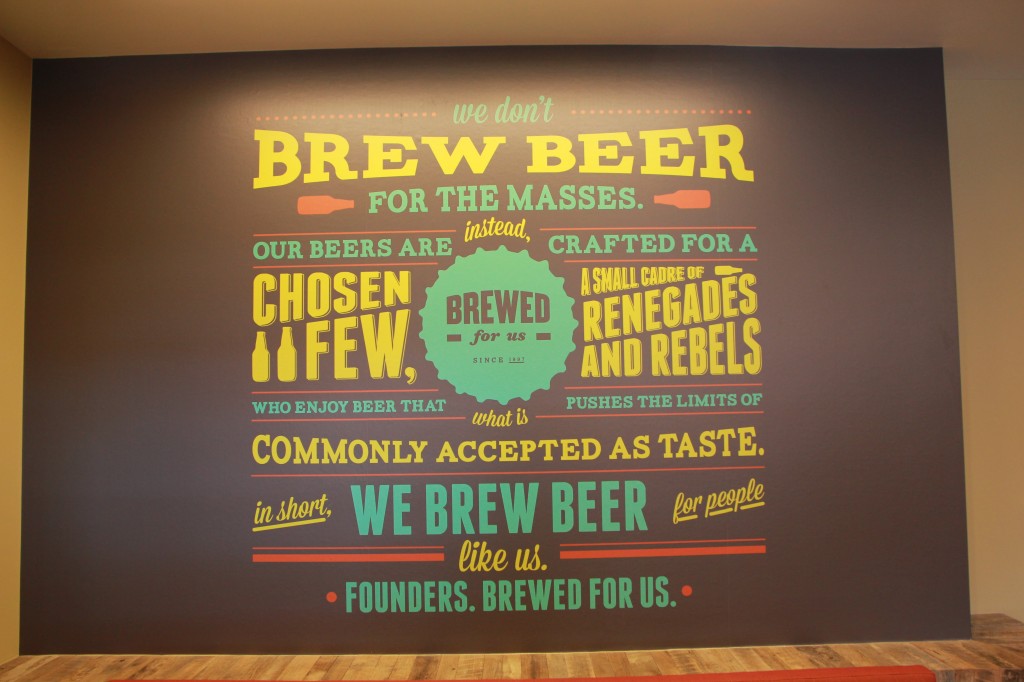 I meet Founders' education ambassador, John Gautraud, for a tour of the massive brewery.
Side note: Public tours are between $10 and $30 depending on whether or not you'd like to add a "tasting experience." You should definitely add the tasting experience. Click HERE more information.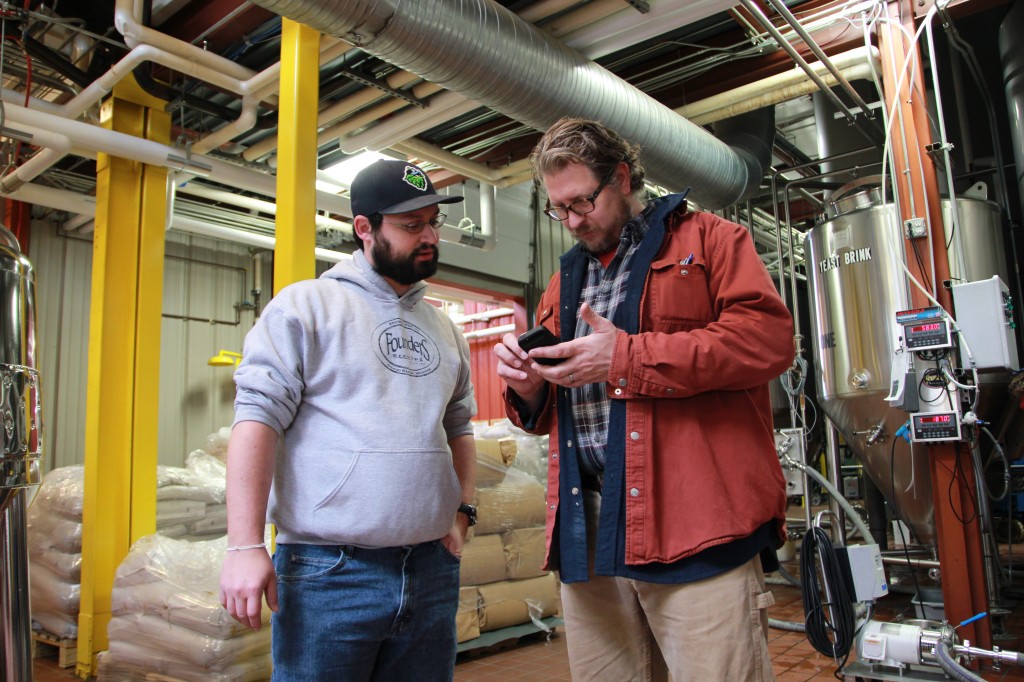 John begins the tour at the pilot brewing system which allows brewers to test out new recipes and develop one-off beers for the Founders taproom.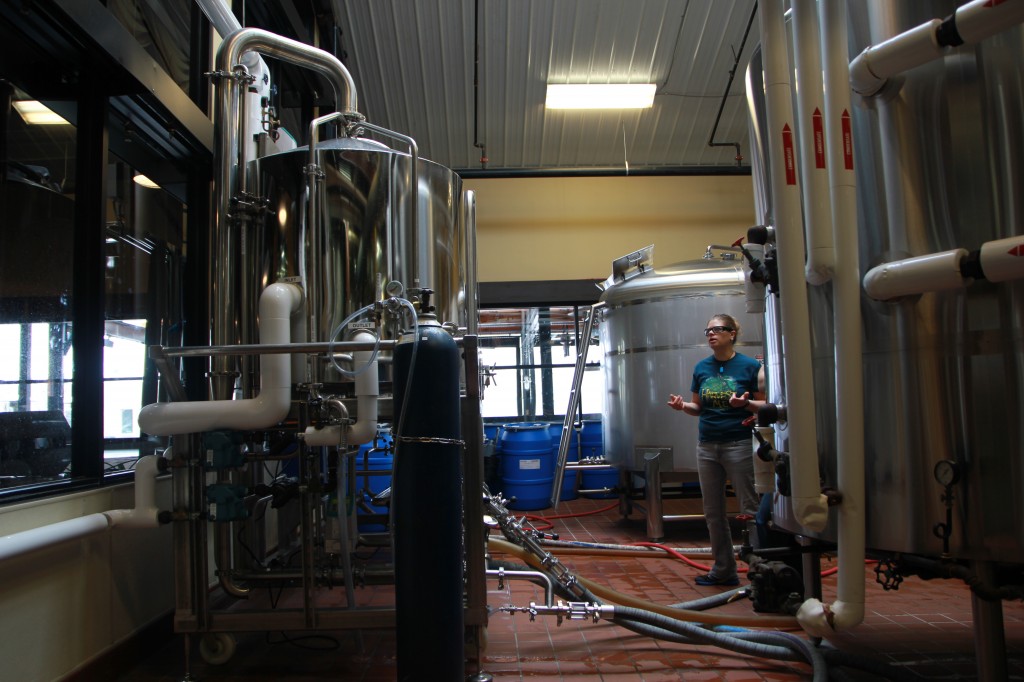 John Gautraud: Any of our brewers can work on this system if they want to test out new recipes or experiment with new ideas. Then we put the results on in the taproom and see what feedback we get. With our dedicated regulars, we have an un-silent majority to tell you what that beer is like. It's our testing ground.
Lakeshore Beverage: How do you handle recipe development for experimentation? Are brewers given open license for experimentation?
John Gautraud: We aren't trying to fill gaps in our releases, so most of the experimentation is just recipes that the brewers feel like making or want to test out, or have tried at home and want to see how it works on a larger scale. We just have fun, and try to see what people get behind.
As we progress through the brewery, we pass the Founders Quality Assurance testing lab. Over the past decade, the brewery has experienced an almost unfathomable amount of growth — and very quickly. When you experience this amount of change, especially if your brewery is committed to pushing the envelope beer-wise, quality control becomes extremely important. We stop for a chat with Casey Bartman, Founders' Quality Lab Supervisor, to learn more.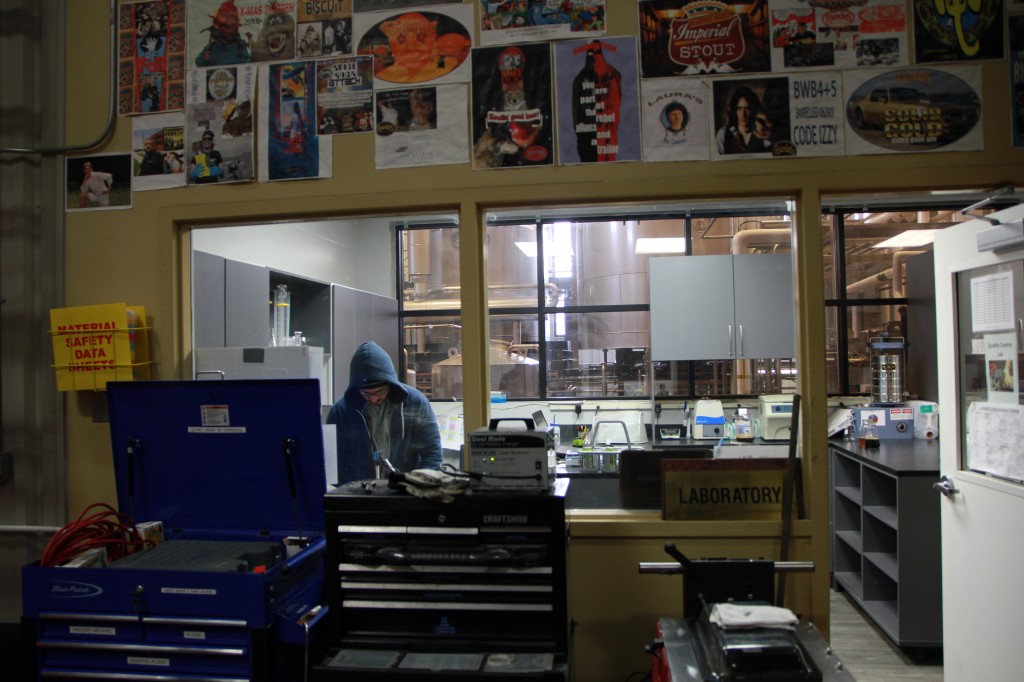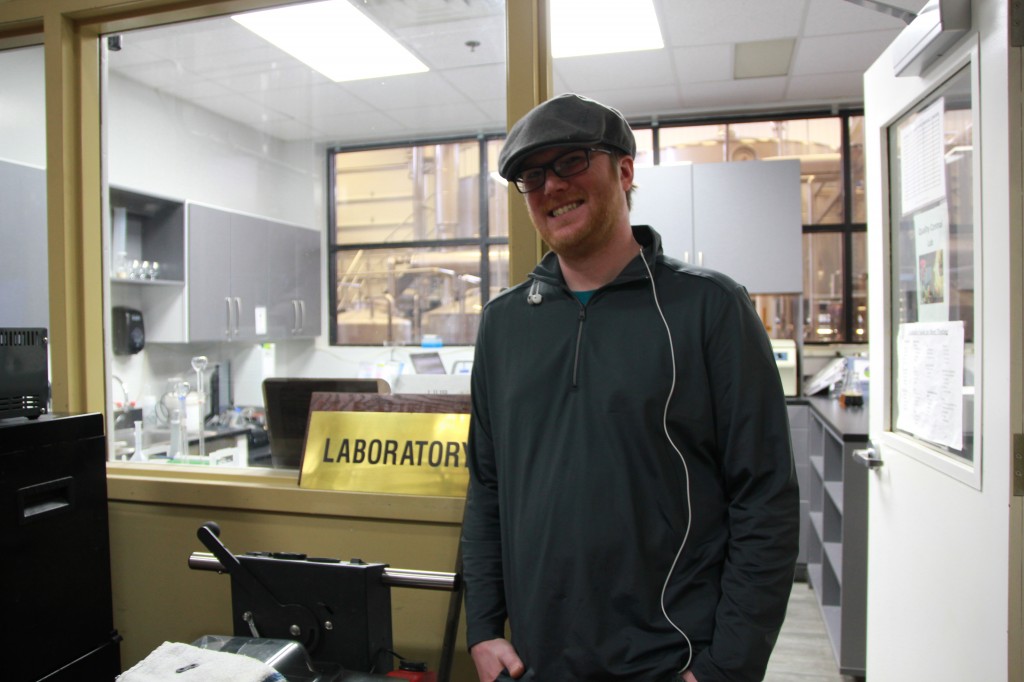 Lakeshore Beverage: With all the growth you've experienced and your commitment to pushing the envelope and experimentation, how do you keep Founders' beer consistent? Where's the balance between experimentation and consistency?
Casey Bartman: Consistency is incredibly important. We want people to trust that whenever they buy a Founders bottle, the product will taste the same. We want the beer to taste the same whether you buy it in Michigan or Chicago… 0r Texas. We want the same taste every single time. It only takes one bad bottle to turn off a customer. We want this exact same original gravity, exact same late gravity — we want the exact same beer, with the exact same IBU and flavor profiles.
Lakeshore Beverage: So, you're constantly taking samples and making adjustments so that the drinker at the bar has the same experience?
Casey Bartman: Absolutely. We brew and package 24-hours a day, so we test our beer 24-hours a day.  We don't take anything for granted, no matter how many times we have brewed a beer. It's all getting tested to make sure it's the same. We'll pull product or hold up a shipment if it isn't.
After the testing lab, we enter the massive packaging area.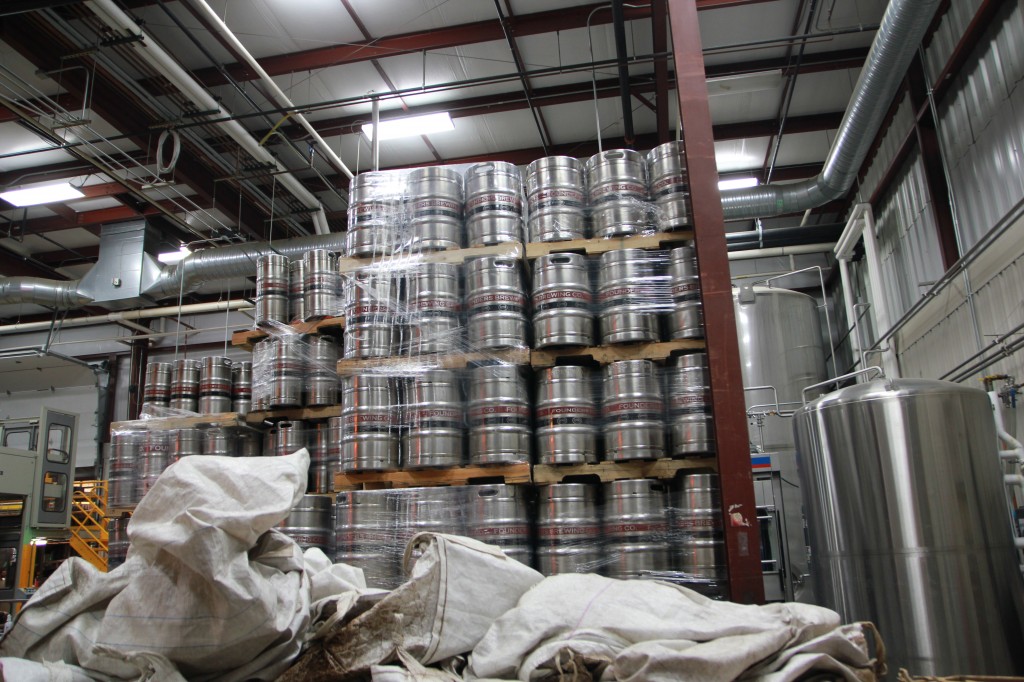 John Gautraud: For the first 10 years, we were still hand packaging. The floor actually got incredibly worn out just from people moving back and forth filling up kegs. We were in 18 states at the time and could do about 14 kegs in an hour. Now with this system, we're able to do closer to 65 kegs in an hour.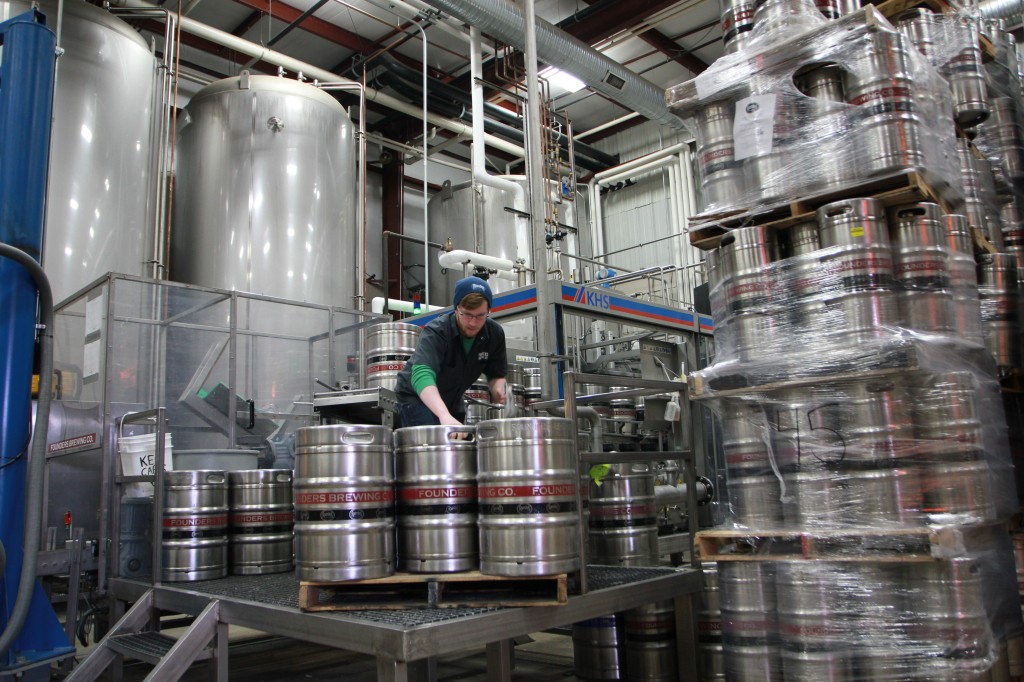 Lakeshore Beverage: What are we looking at, how does all this work?
John Gautraud: First, the kegs go down that ramp where they get washed inside and out. They're cleaned, then cleaned again, and then pressure cleaned. First is a Caustic cleaning for any bulk organic material that might be in the keg, a second fresh caustic cleaning to remove any remaining residue, then an acid cleaning followed by a couple thorough rinses pumped full of CO2 to purge oxygen. Finally, they're shot full of steam for sanitation before filling.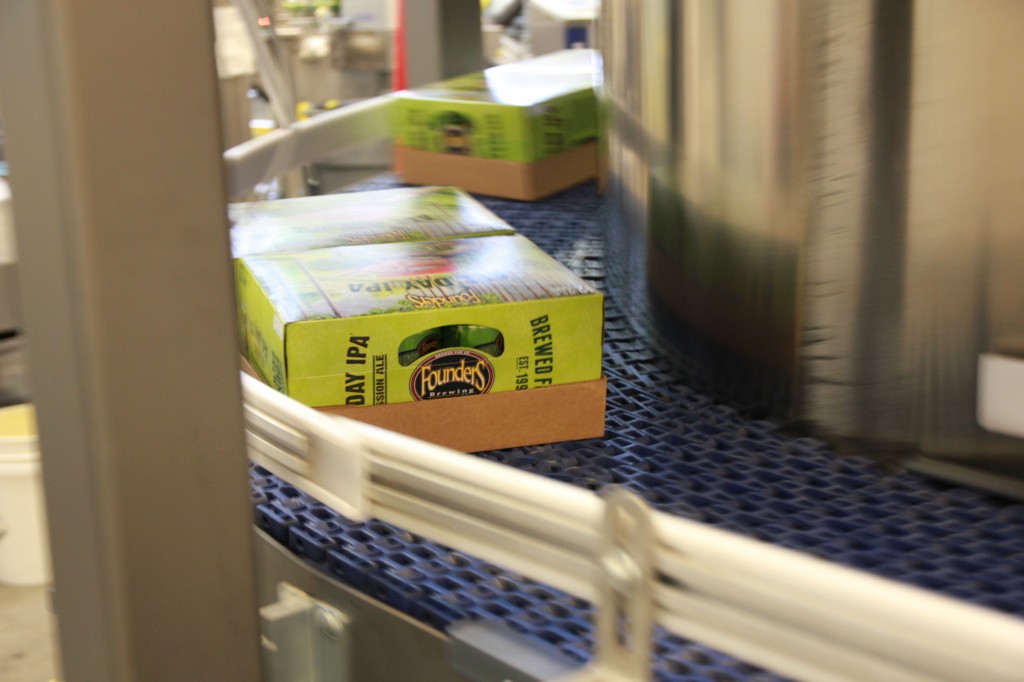 Lakeshore Beverage: How about the bottling lines? Walk us through that process.
John Gautraud: First, we ensure that bottles are completely empty with a couple shots of air and then they're sanitized and filled twice with CO2 before being vacuumed out to clear out oxygen. The bottles are then pressure-filled and shut off automatically when the fluid reaches the proper height in the bottle. After that, each bottle is shot with a tiny bit of water to disrupt the surface of the beer causing it to foam and purge any remaining air out of the bottle before it's capped immediately.  Bottles are scanned twice for fill level and weight before going on to the labeler.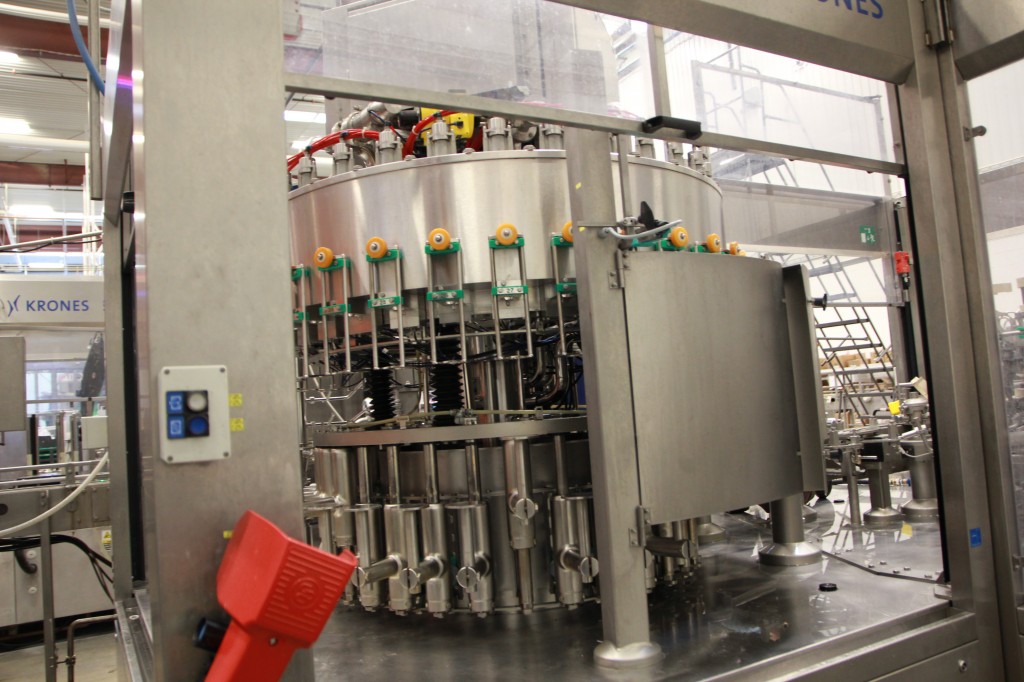 And then, as if the point hadn't yet been driven home, we go through room after room of tanks.
So many tanks.
If fact, the recurring theme of the whole tour has been, "Well, this used to be a parking lot, but then we needed to make more beer so we brought in more tanks!"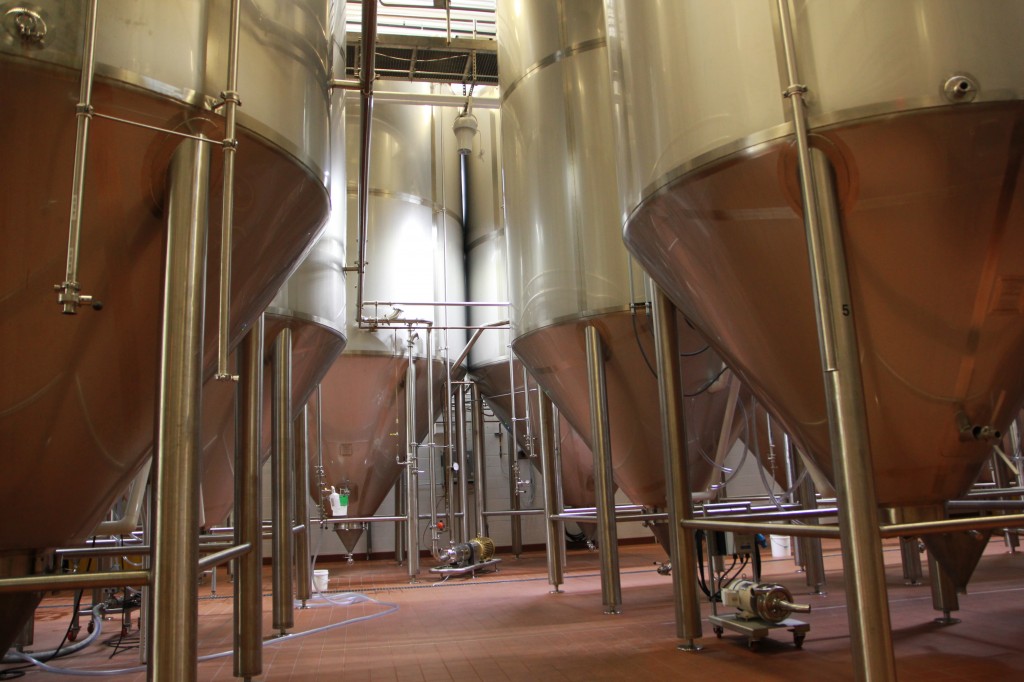 Seriously, it's too hard to put into words exactly how impressive the sheer size of this brewery is. You really just need to visit.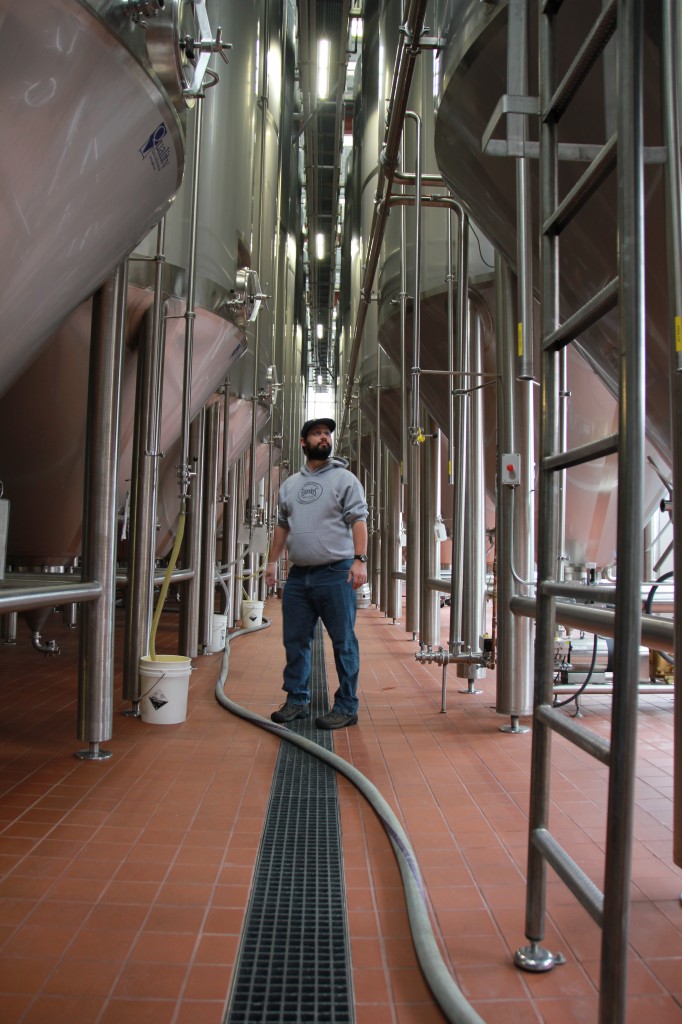 With the tour over, I head to the Founders taproom. According to John, the taproom is a staple in the Grand Rapids community known for its one-off, taproom-only beers, its laid back atmosphere, and thrice-weekly live music. Sounds like a good time.
The Taproom

It's 11am on a Thursday and already nearly every table is full. So yeah, sounds like John was right. I sit down at the bar.
The menu is packed with sandwiches. Really good sandwiches. And, as it turns out, really BIG, good sandwiches. If you like a bit of heat (and by "a bit", I mean "a shit ton"), order the Dirty Bastard (the sandwich) and pair it with Dirty Bastard (the beer). I'm such a wimp that I had to ask them to hold the peppers on mine.
I was advised by my seatmates to order a half sandwich. I obliged.
Now, the beer menu. I know this sounds like a cop out but order anything you want — it's all fantastic. But if you want my personal recommendation, you would do well to ask for beers marked with asterisks, which indicate that it's a taproom-only special.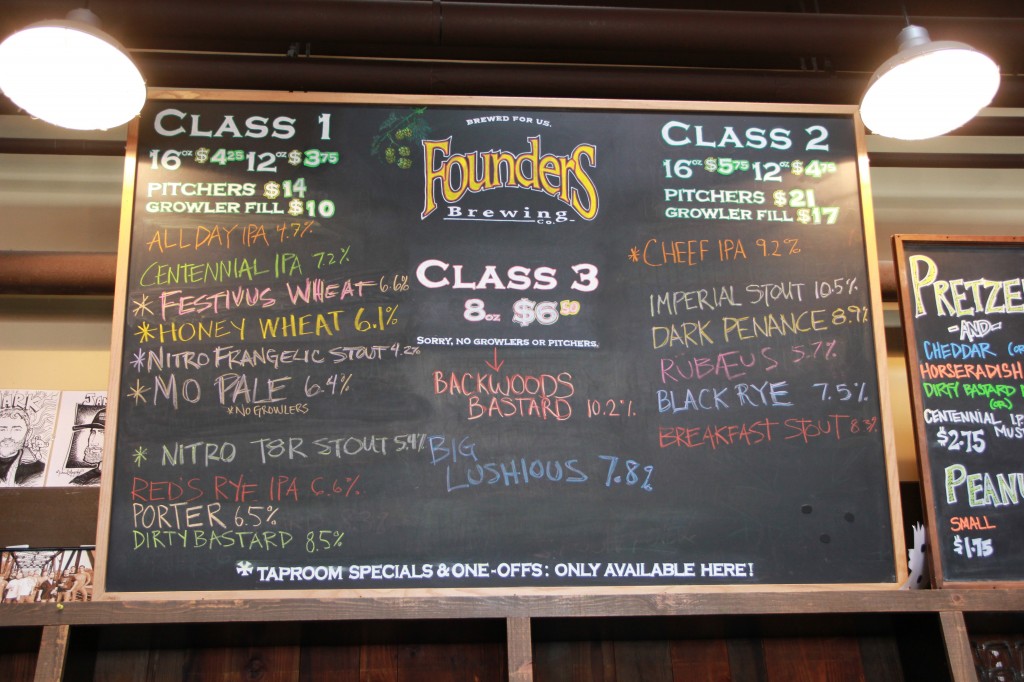 I ordered a Honey Wheat, Mo Pale and Cheef IPA.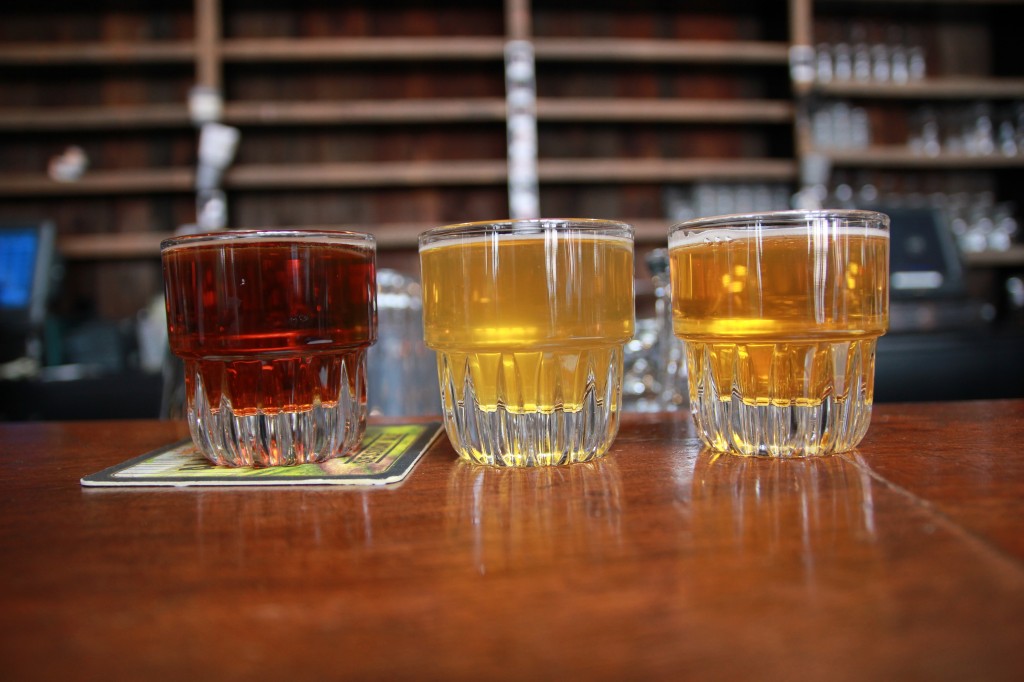 Then, if you still have room, get anything under the "Class 3" heading — I had a Big Lushious, a super rich stout with tons of dark chocolate and coffee notes and pleasantly present tart raspberry. It's one of my personal favorites.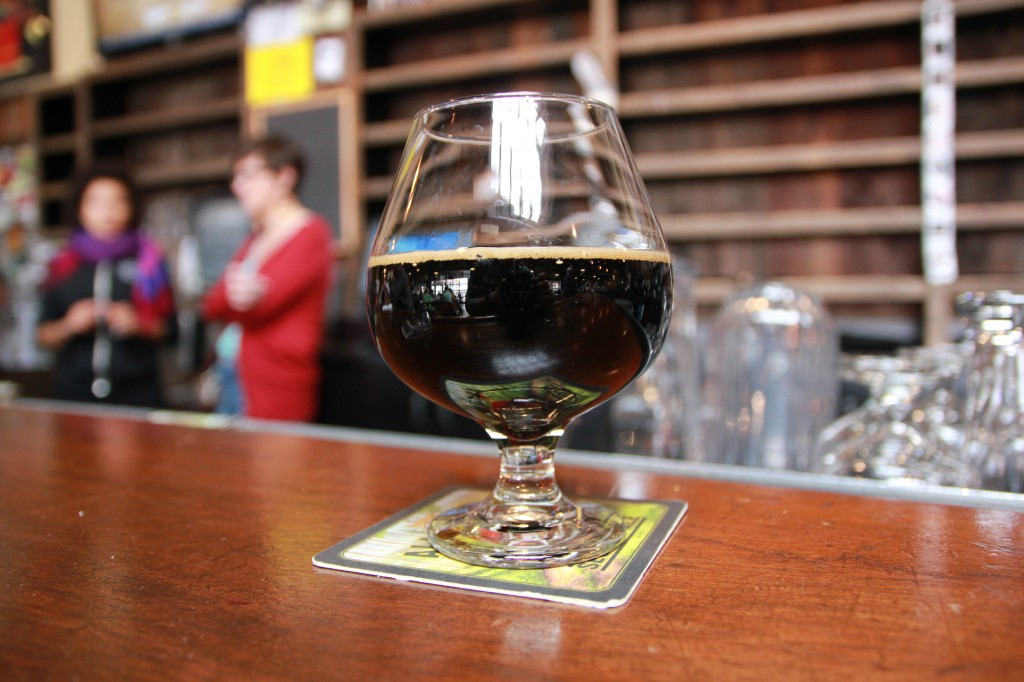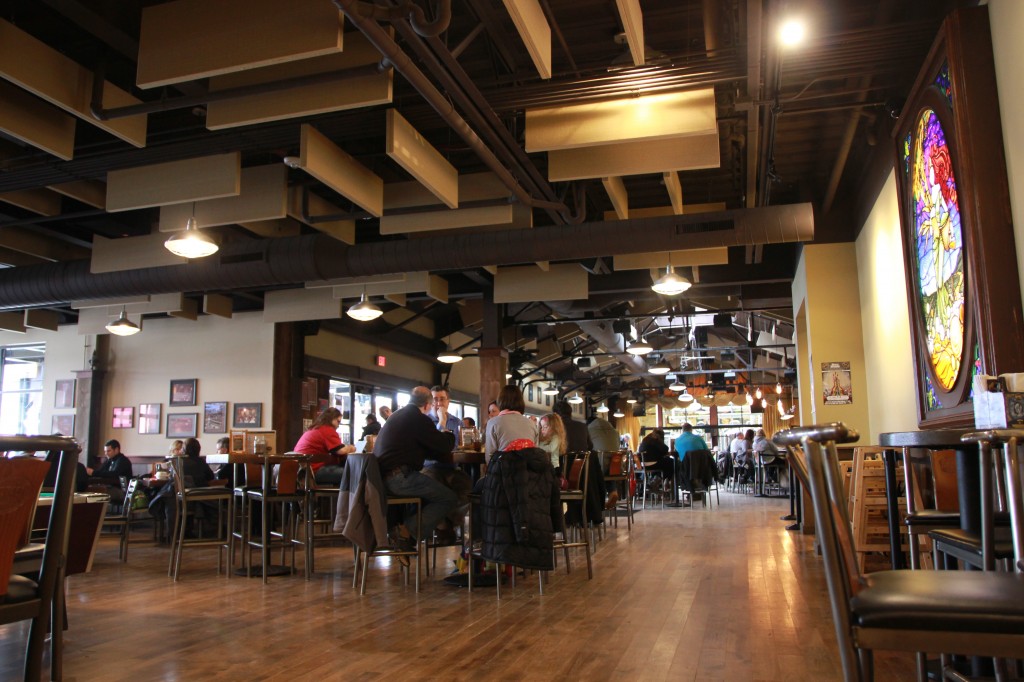 Sadly, it's almost time to leave. The only thing left on my itinerary is to have a beer with brewery Co-Founders Mike Mike Stevens and Dave Engbers.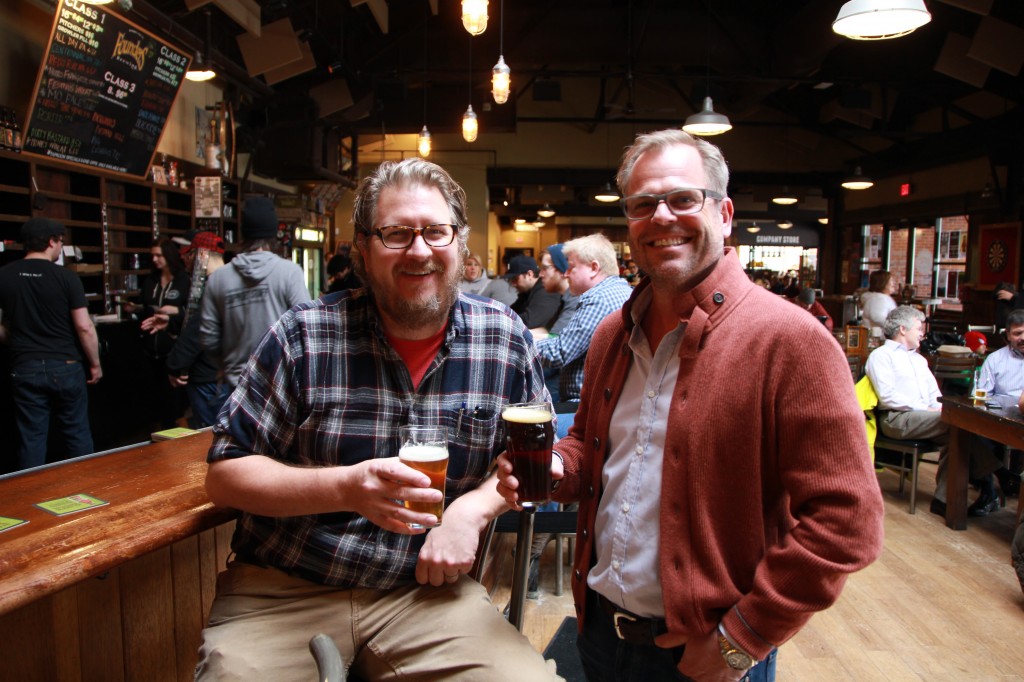 I ask questions about the brewery, its history, its future and of course, its beer. The full interview will be included in a future post but here's the one answer I feel compelled to share now:
Lakeshore Beverage: Why do you think that Chicagoans should venture out to Grand Rapids to visit Founders Brewing?
Dave Engbers: Well first, we have a unique experience. You get to see the brewers, the cellar folks, the packaging team — we have something really unique here. I like to say, at the end of the shift, they stay here to hang out with their friends — it's really become an extended family. Another great reason is that our taproom has become our playground, our focus group. We're constantly developing new brands, new flavor profiles, at the taproom you get to taste them firsthand. It might have a new name, but it might be released two, three, four years down the road. Our customers are kind of the guinea pigs. Tell Chicagoans that they should come be a part of that.
"Our taproom has become our playground, our focus group. We're constantly developing new brands, new flavor profiles, at the tap room you get to taste them firsthand… Our customers are kind of the guinea pigs. Tell Chicagoans that they should come be a part of that." – Dave Engbers, Co-Founder of Founders Brewing Co.
I say my thank yous, settle my tab and get some recommendations for other Grand Rapid's must-visits. They suggest HopCat (the famous craft beer bar) and Siciliano's Market (bottle shop and homebrew supply store). Hop Cat is within walking distance of the brewery, so I start there.
Other Grand Rapids Craft Beer Notables
Hop Cat
Address: 25 Ionia Avenue Southwest, Grand Rapids, MI 49503
Website: http://www.hopcat.com/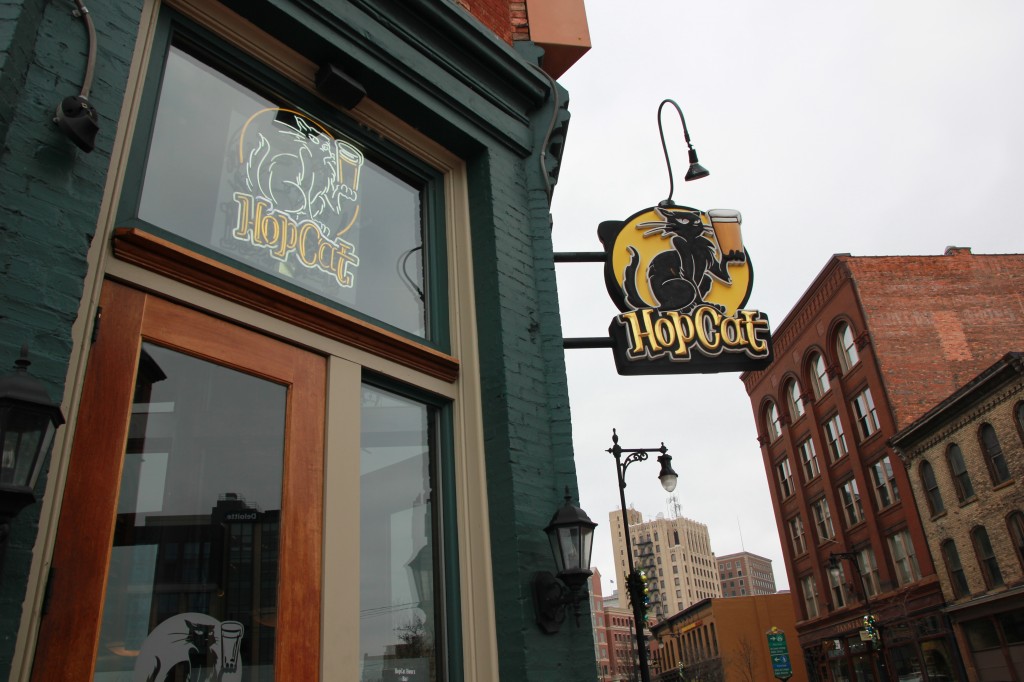 Hop Cat is one of the top rated craft beer bars in the country… let alone in Grand Rapids. It's one of those place that you have to visit if you're in town and care at all about the craft beer scene.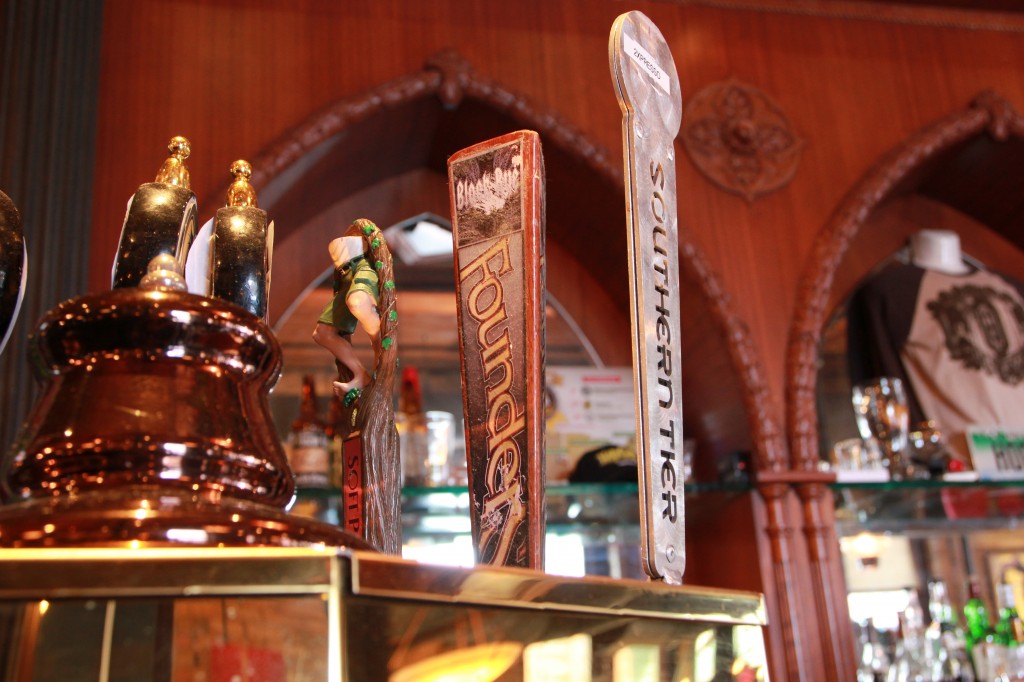 Pro tip: There's something on the menu called "Crack Fries" that is essentially a crime NOT to order. It's a basket of beer battered fries with a sweet and savory blend of spices and a cheese dipping sauce that will literally change your life. In fact, when I asked my bartender what they were, the woman sitting next to me interrupted to tell me I was an idiot not to order them.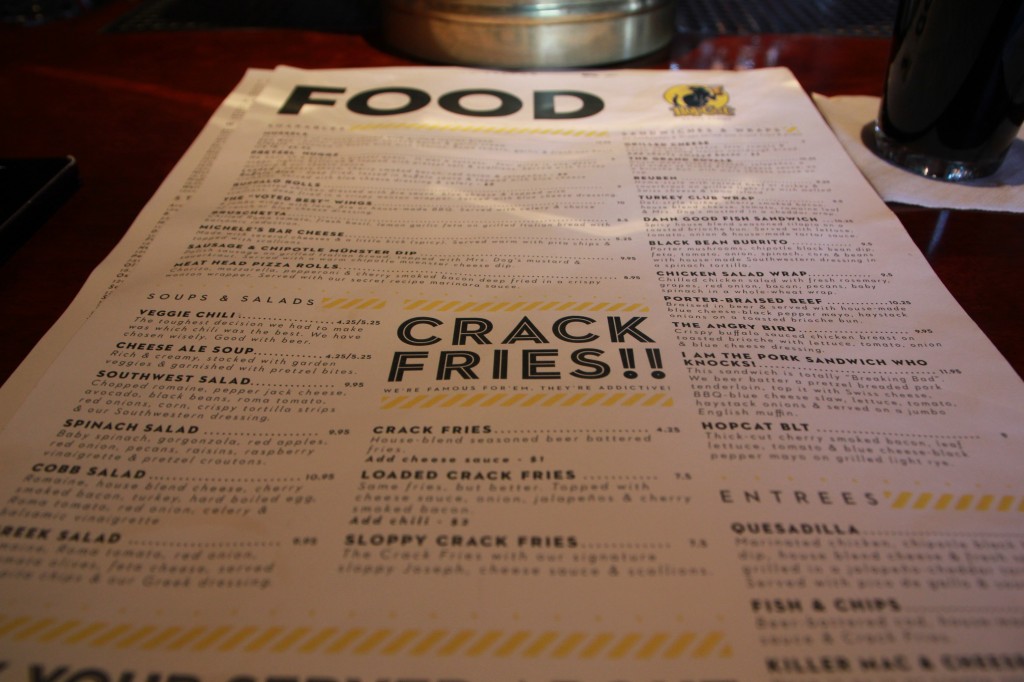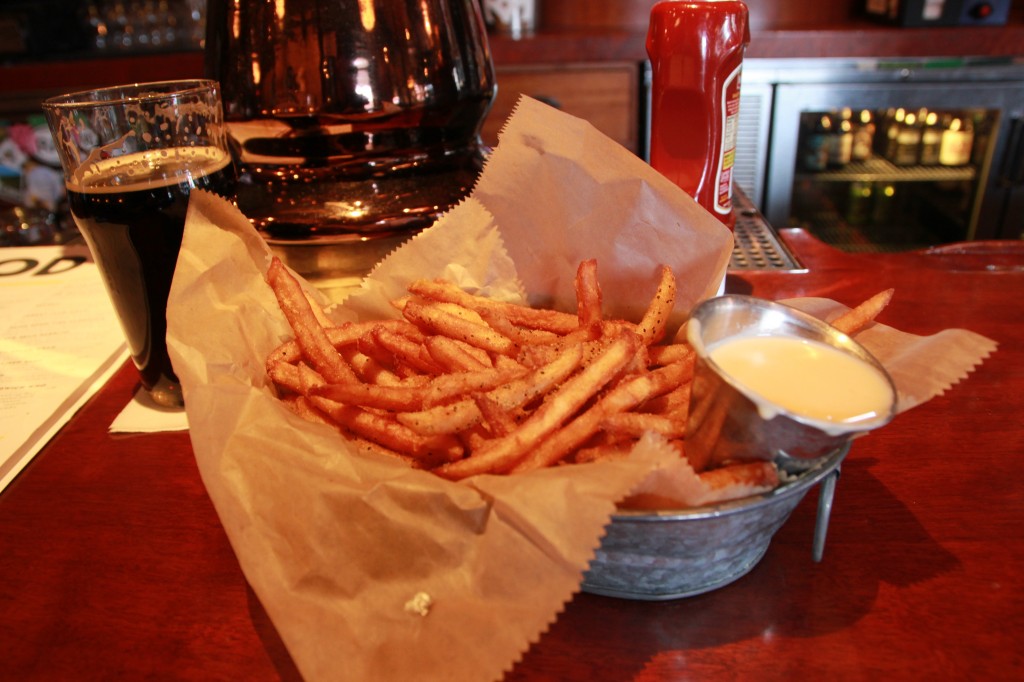 From the woman at the bar, to me, to you: don't be an idiot, order the crack fries.
And a Founders Black Rye IPA.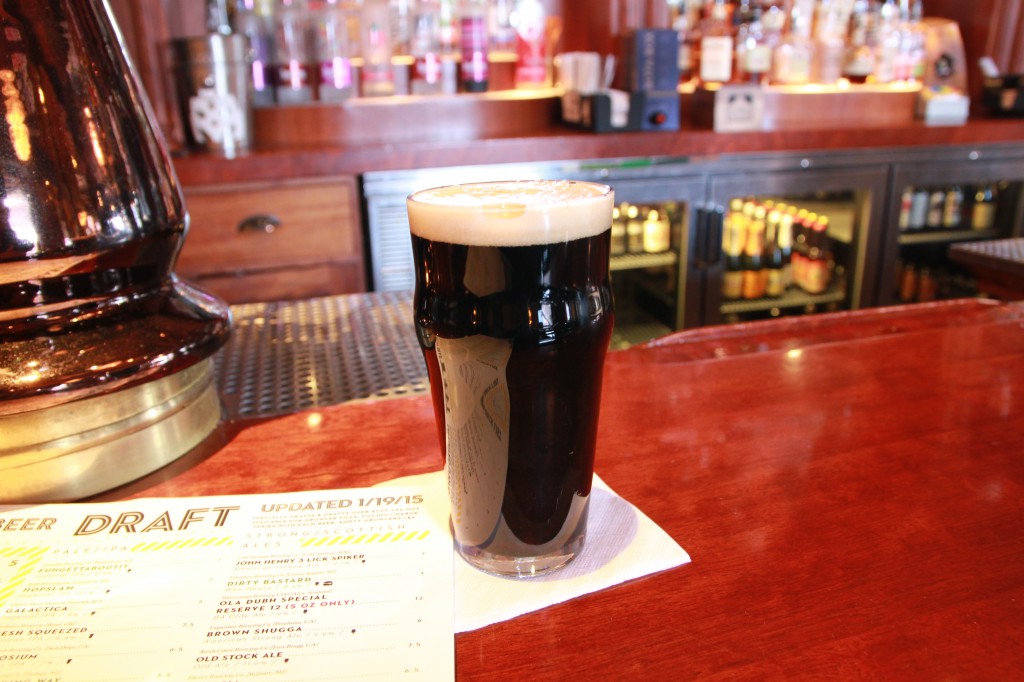 Siciliano's Market
Address: 2840 Lake Michigan Drive NW Grand Rapids, MI 49504
Website: https://www.sicilianosmkt.com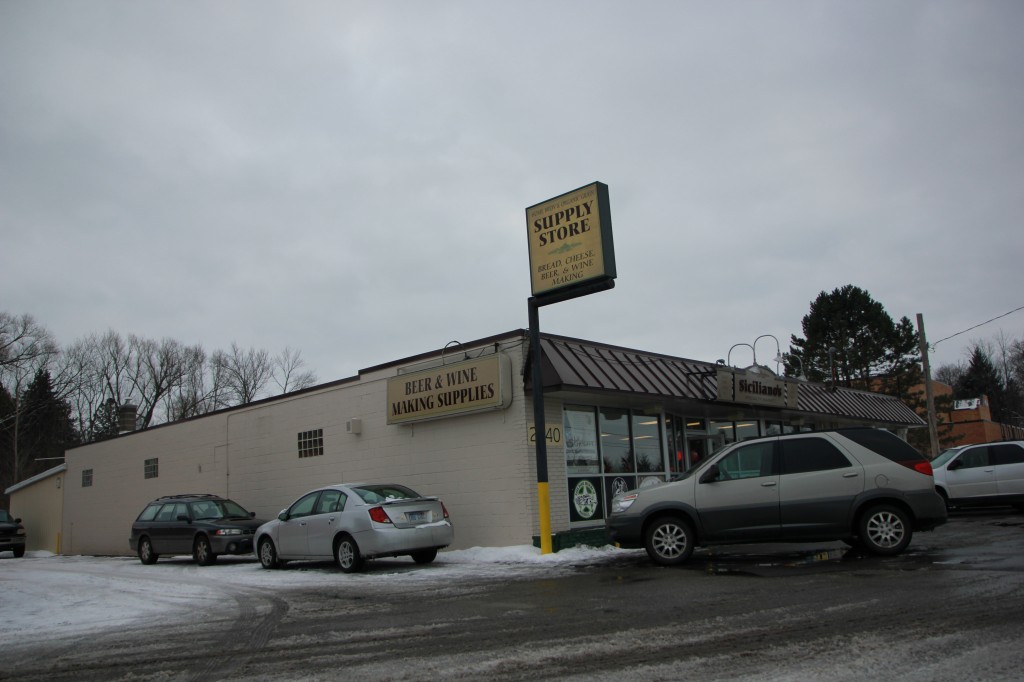 Located on the west side of Grand Rapids, Siciliano's Market is a homebrew supply store with an out-of-this world "mix six" bottle program. If you're on our way back to Chicago, you need to stop by the shop and pick up some beer. Do me a favor though, pick up some Founders while you're around, and tell them I sent you. That won't get you any discounts or anything… but it will make me feel cool.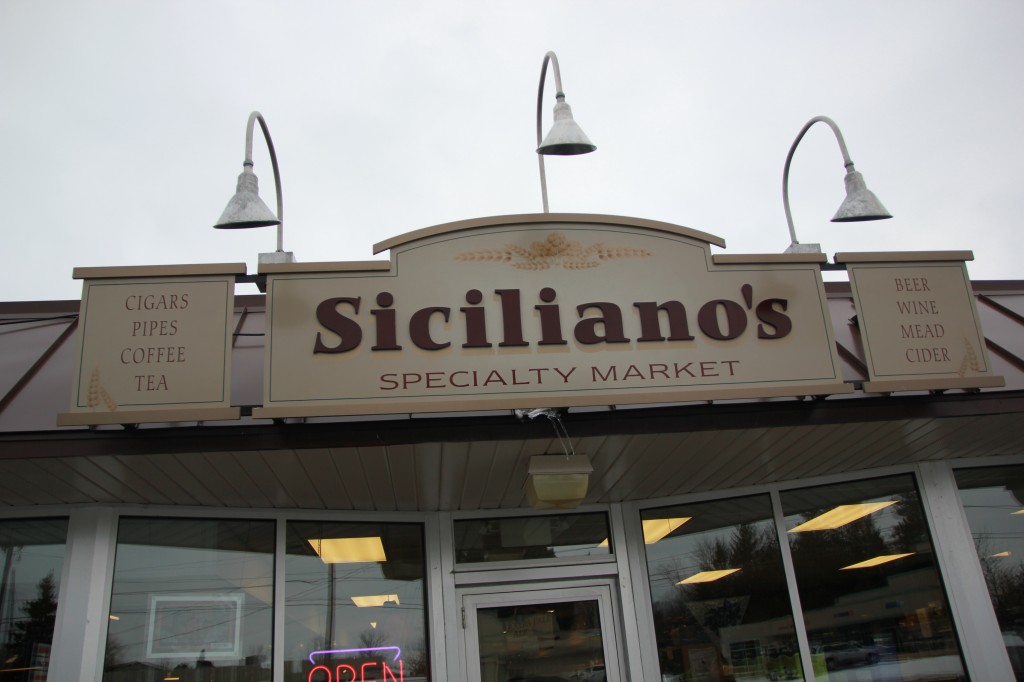 In Conclusion
My trip to Founders Brewing Co was a trip back in time to when a fledgling brewery took a risk and decided to start brewing the beer that they wanted to brew. It was a study in how staying true to yourself can produce a product that people truly resonate with. It was a fantastic experience filled with great beer, great stories, a mega-super-spicy sandwich and "crack fries."
You should totally go.
// Matt Tanaka
---
Coming soon to the Lakeshore Beverage Beer Blog: We sit down with Founders' co-founder Dave Engbers to talk about the early days of the past, present and future of the brewery he founded nearly two decades ago! Subscribe to our email newsletter below to be notified of our posts: