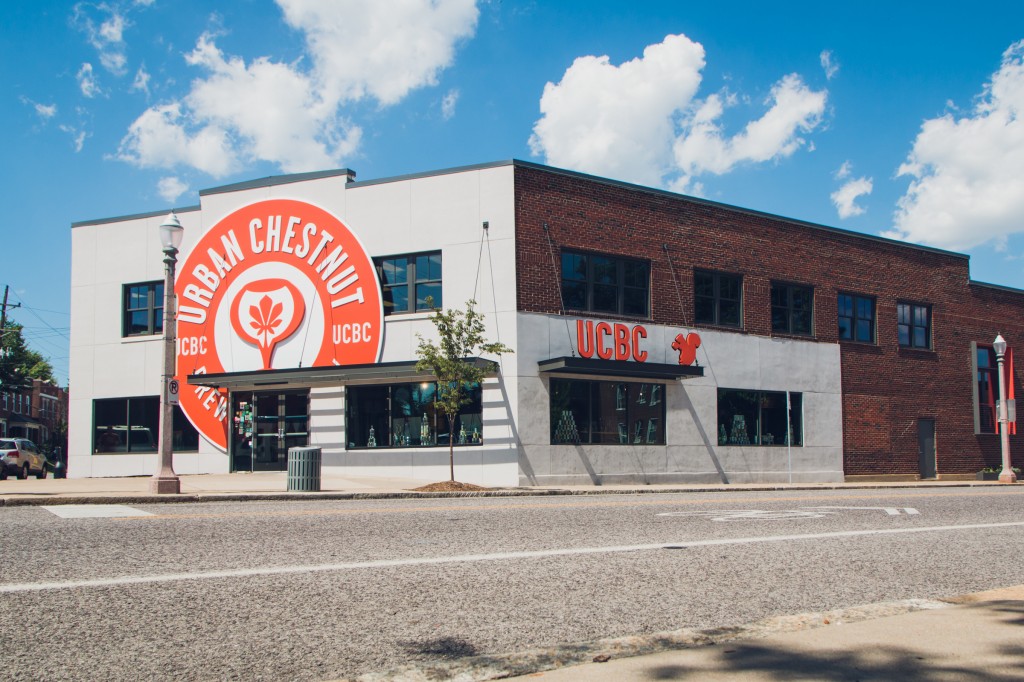 If anything bad can be said about Chicagoans, it's that we have a tendency to think of the city as the only worthwhile part of the Midwest. Beer Trips (Driveable Craft Beer Destinations) is a blog series about places that are just within our reach. These posts will put you in the passenger seat of Lakeshore Beverage's blogger and beer traveler, Kevin Schmalandt, as he journeys to nearby craft beer destinations throughout the region.
In the next installment of the series, we take you on a trip to St. Louis, MO to visit Urban Chestnut Brewing Co.
The Stats
Brewery: Urban Chestnut Brewing Co.
Driving Distance From Chicago: 4.5 hours (306 miles)
Other Notables: Mission Taco, Broadway Oyster Bar, Hair of the Dog
---
The Brewery
Founded in 2010 by Florian Kuplent and David Wolfe, Urban Chestnut Brewing Company operates under the philosophy of what they like to call, "Beer Divergency"—the idea of combining both old and new world influences to create consistent and delicious craft beer. Brewmaster Florian Kuplent uses his international brewing experience—first beginning in Germany, then to the U.S., Belgium, England, and most recently for Anheuser-Busch in St. Louis—to create traditional European-style beers along with innovative and unique craft beers. It was at AB where he and Wolfe met; Kuplent on the brewing side, Wolfe in sales and marketing.
With the craft beer industry growing as rapidly as it was in the late 2000's, the two decided to leave AB and start their own brewery, adding Jonathan Shine as head of sales. Together, their combined skill-sets have proven to be quite successful: in the last three years Urban Chestnut has more than doubled its production, growing from 6,500 barrels in 2013 to 16,000 in 2015.
Today, Urban Chestnut is distributed in Missouri, Kansas, Illinois, and Indiana with pulse distribution in New York and Massachusetts. Oh, and did I mention they make great beer?
The Brewery Tour Part I: Midtown

We began the day at Urban Chestnut's original location in Midtown where Chicago Market Manager, Mikka, greeted our team with UC's Zwickel Radler: their Zwickel Bavarian style lager with real grapefruit juice—a delicious treat to start the day.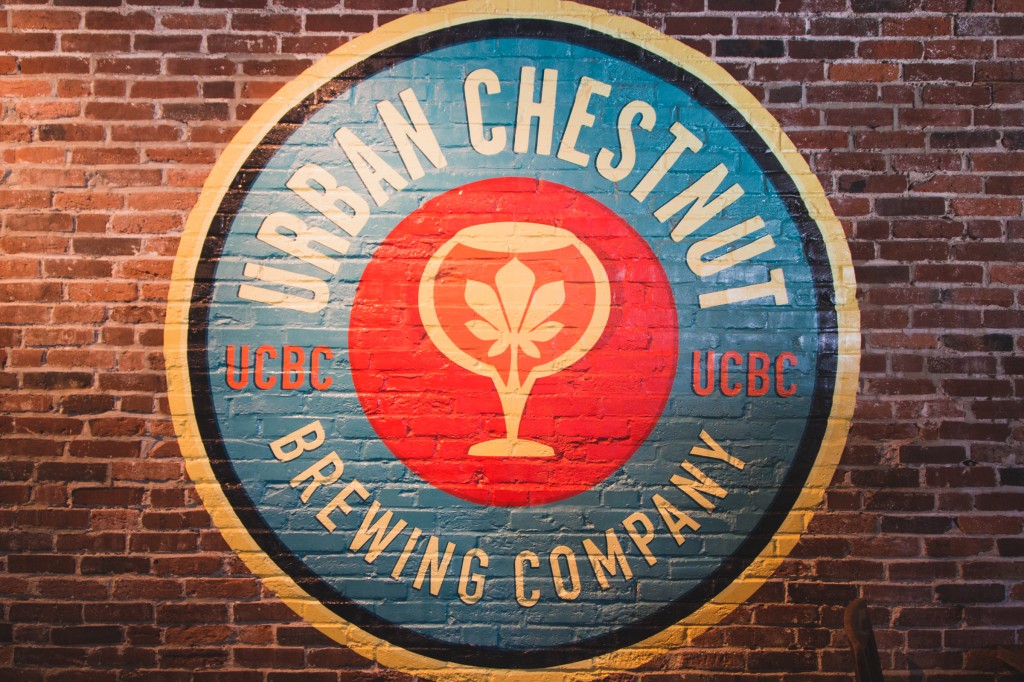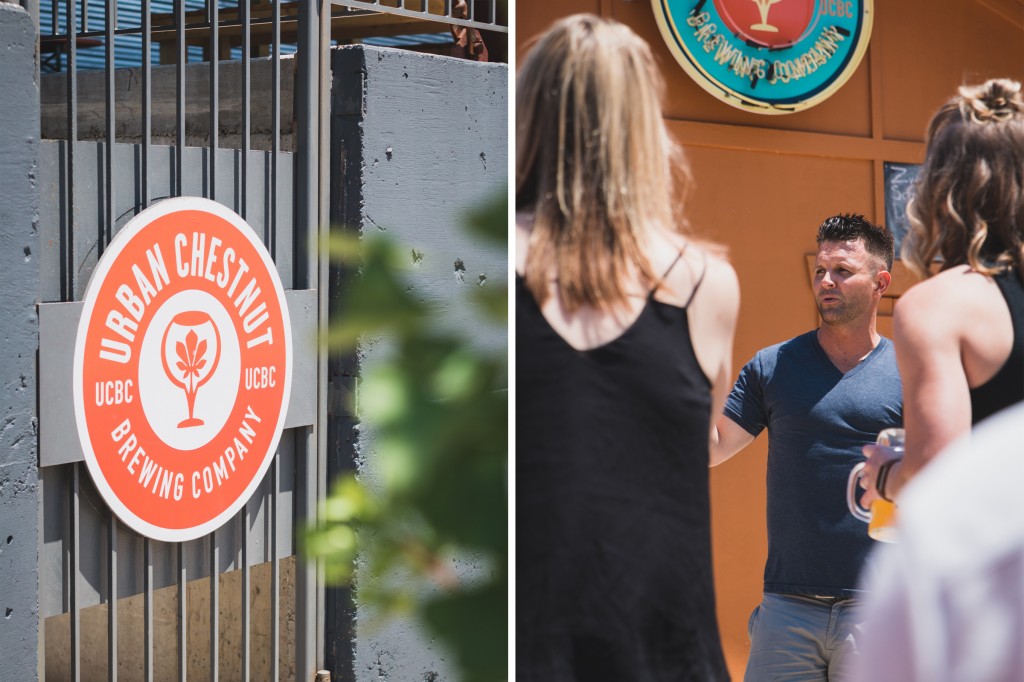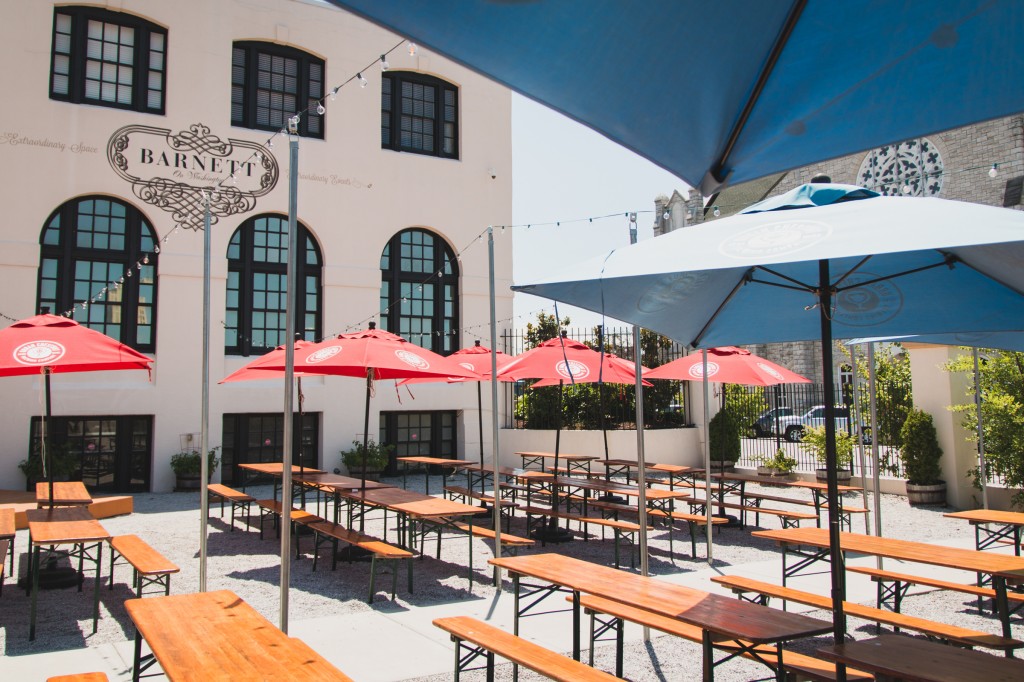 The Midtown location is Urban Chestnut's original production facility and produces their entire line of core brands as well as small batch and seasonal beers. This is also where Urban Chestnut hosts its annual Oktoberfest (September) and Maifest (May) celebrations in their killer Biergarten. If you haven't been to one of those yet, you're missing out big time.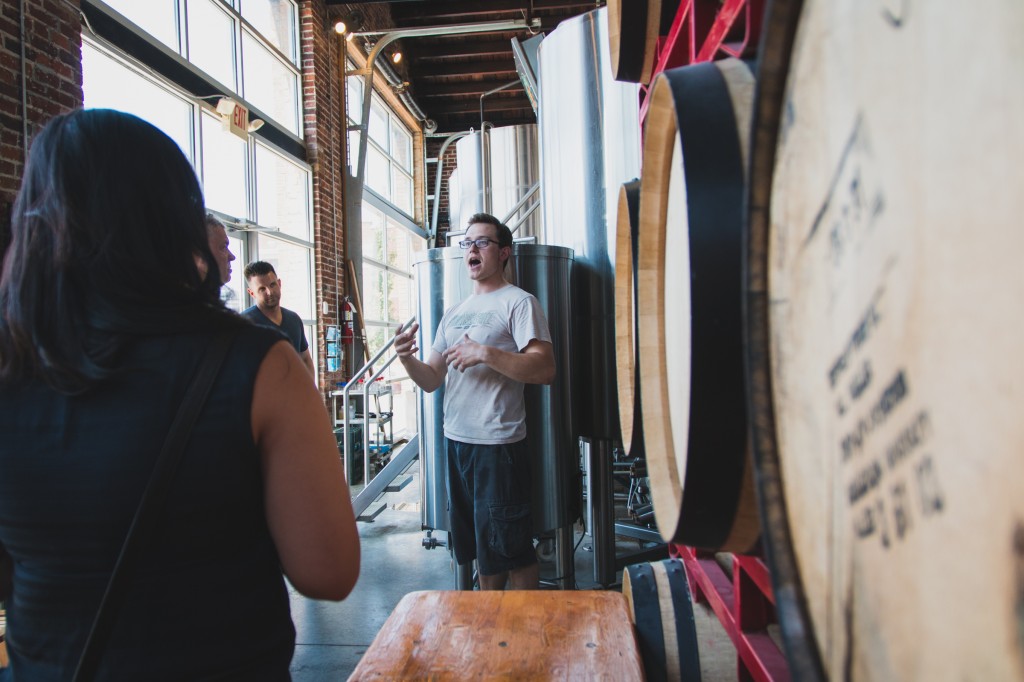 Brewer Ben walks us through the Urban Chestnut Midtown Brewery and how they utilize their production space.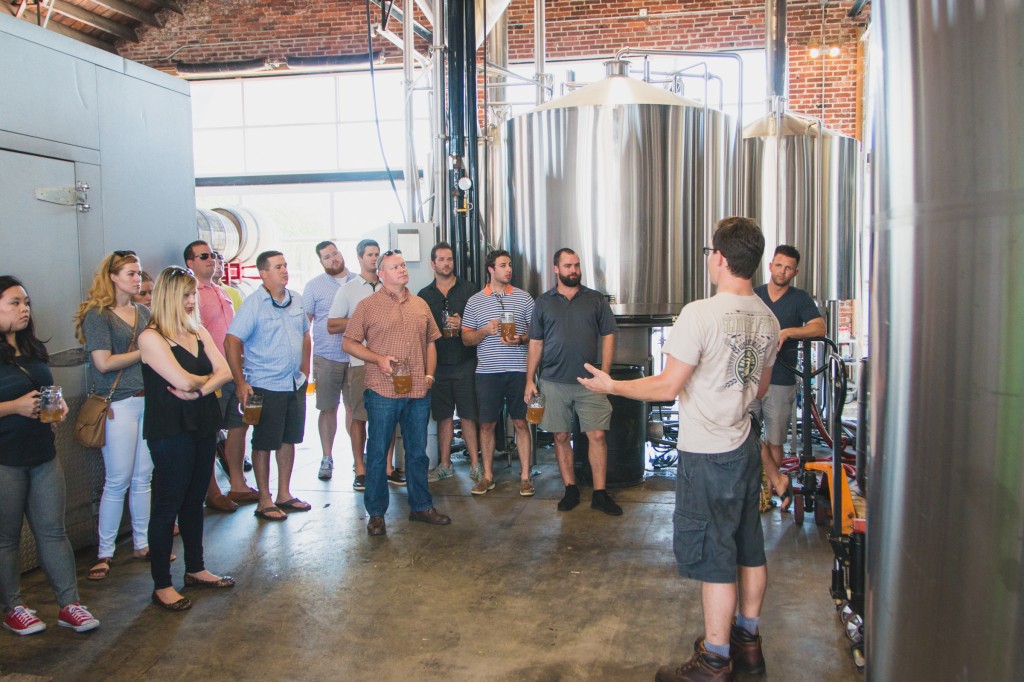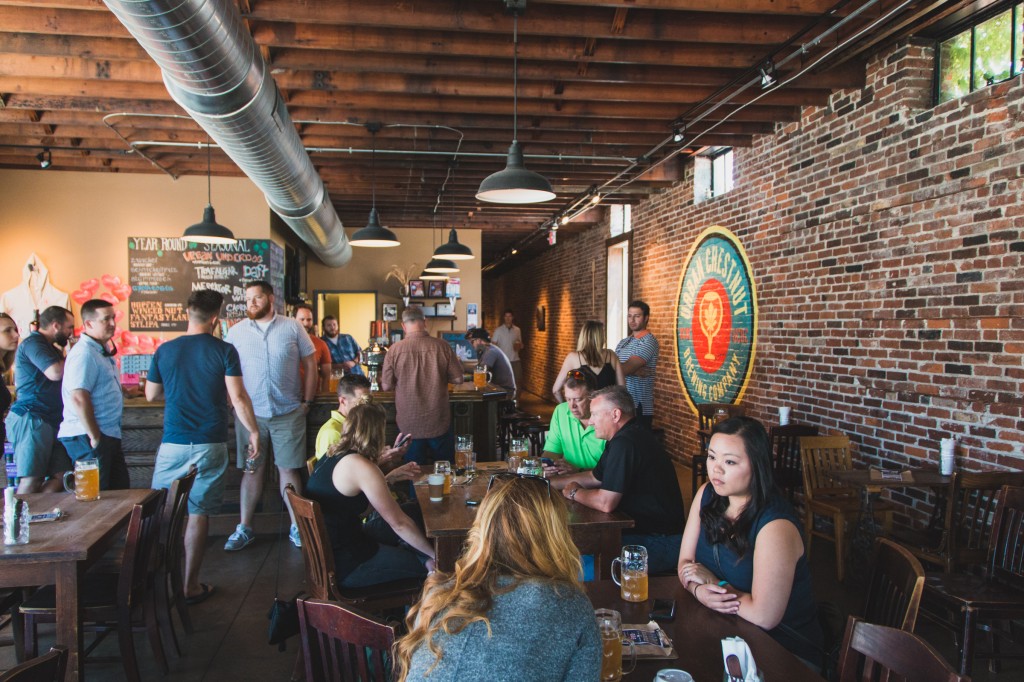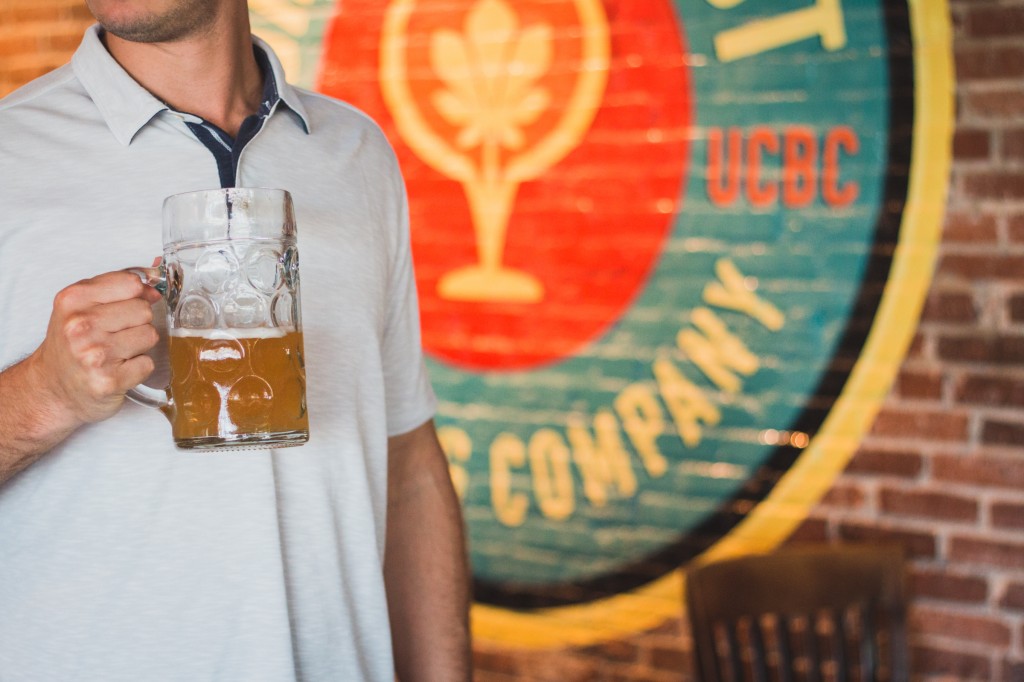 The Brewery Tour Part II: The Grove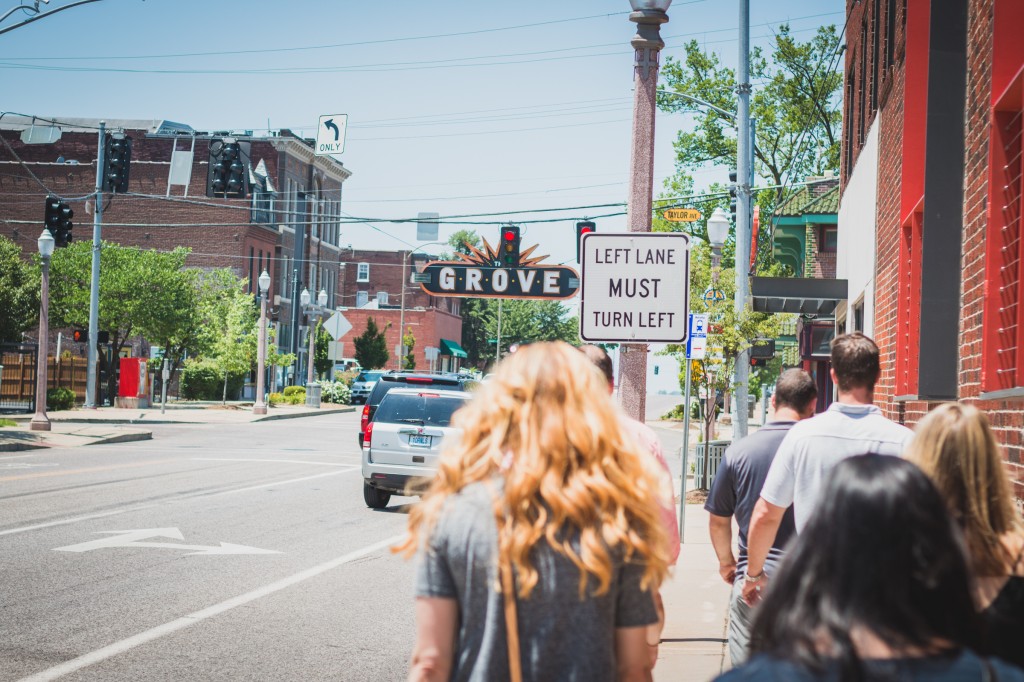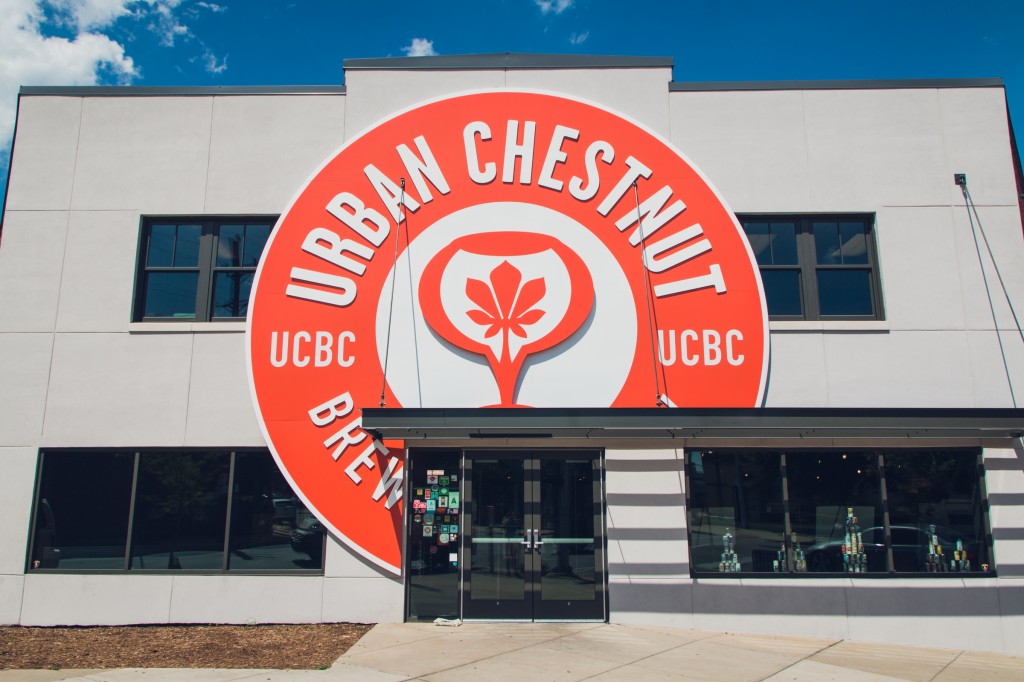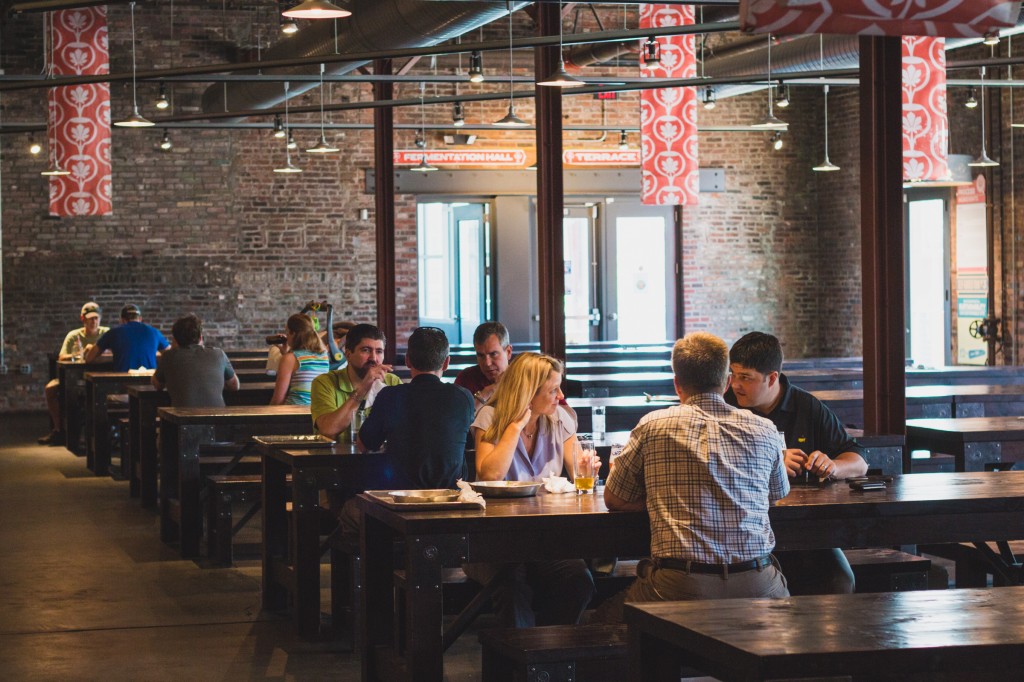 Urban Chestnut's Grove location opened in 2014 and is home to their large-scale production facility and massive 450-person German Bierhall. Long communal tables stretch the width of the room while the bar runs along the opposite side of the hall, sitting below the 60-barrel brewhouse system. Guests can grab a pint, eat traditional German fare, and watch the brewers do their thing all at the same time.
After some Brezen boards from the brewery and BBQ from Pappy's Smokehouse, our tour guide Adam walked us through the impressive facility.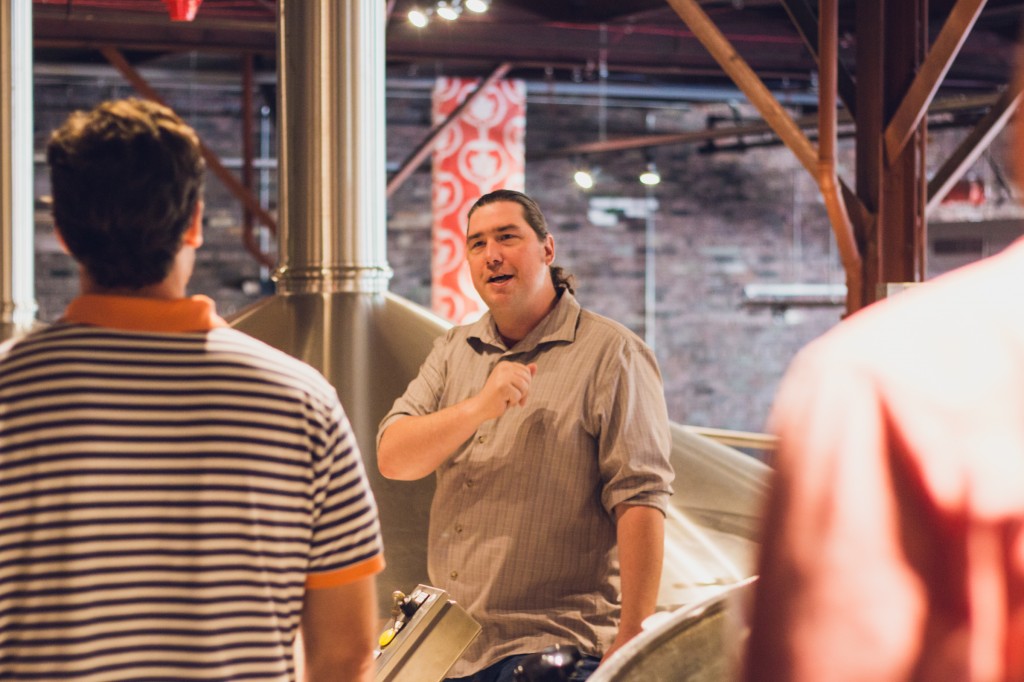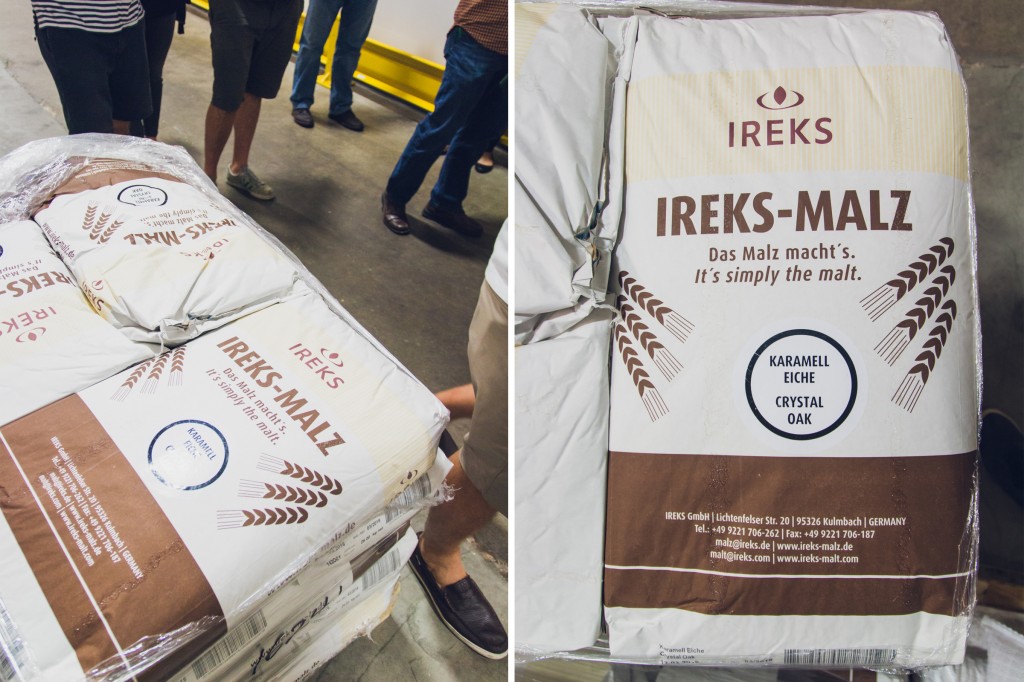 One of the many ways Urban Chestnut pays tribute to its German heritage is by using all Bavarian malts in their German style beers. Das Malz macht's!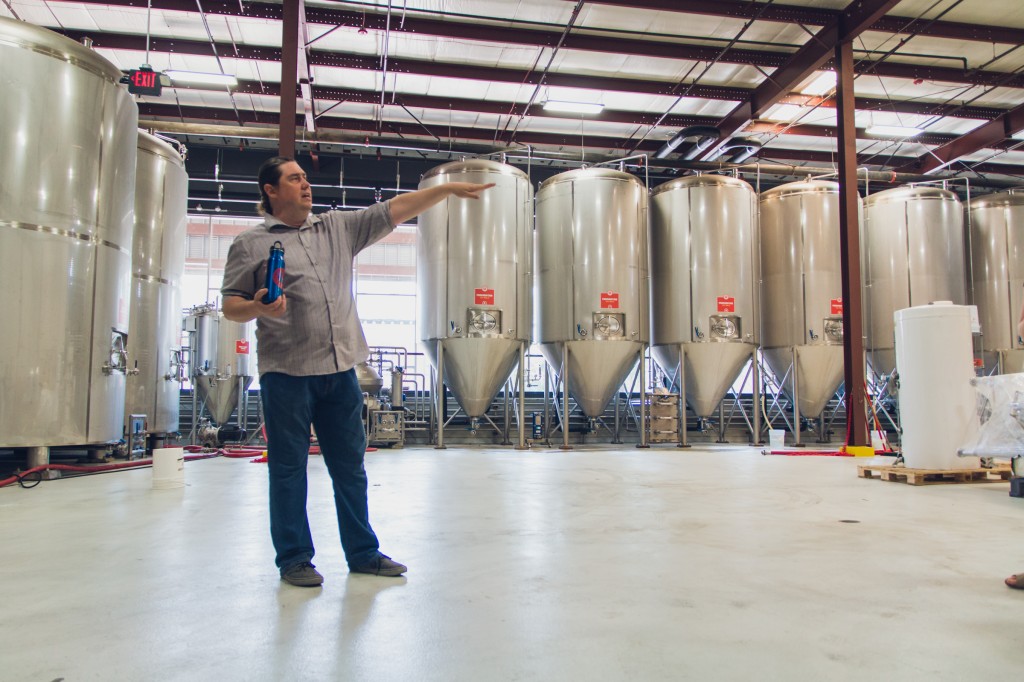 "Right there is a yeast propagator and yeast brink system. Unlike a lot of small craft breweries, we do our yeast in house. We have five year-round strains and a library with the ability to grow up and do others as we choose."

The Brewmaster
Florian Kuplent comes from an extensive brewing background, first beginning as an apprentice and then earning a Master's degree of malting and brewing science at the world-renowned University of Munich-Weihenstephan. He has brewed for breweries all over Europe and the United States, most recently for Anheuser-Busch where he oversaw and took part in the implementation of many well-known craft-style beers under the Michelob brand. We were lucky enough to sit down with Florian for a quick interview:
Lakeshore Beverage: How did you first become interested in brewing?
Florian Kuplent: I started working for a local brewery in my hometown when I was a kid to make some extra money in the summers. It was mostly delivering beer, doing odd jobs around the brewery. I was always interested in doing something in a chemistry or biology related field so brewing was actually a perfect match and after I was done with high school I decided to do an apprenticeship at that same brewery and eventually went on to Weihenstephan to get my brewing science degree.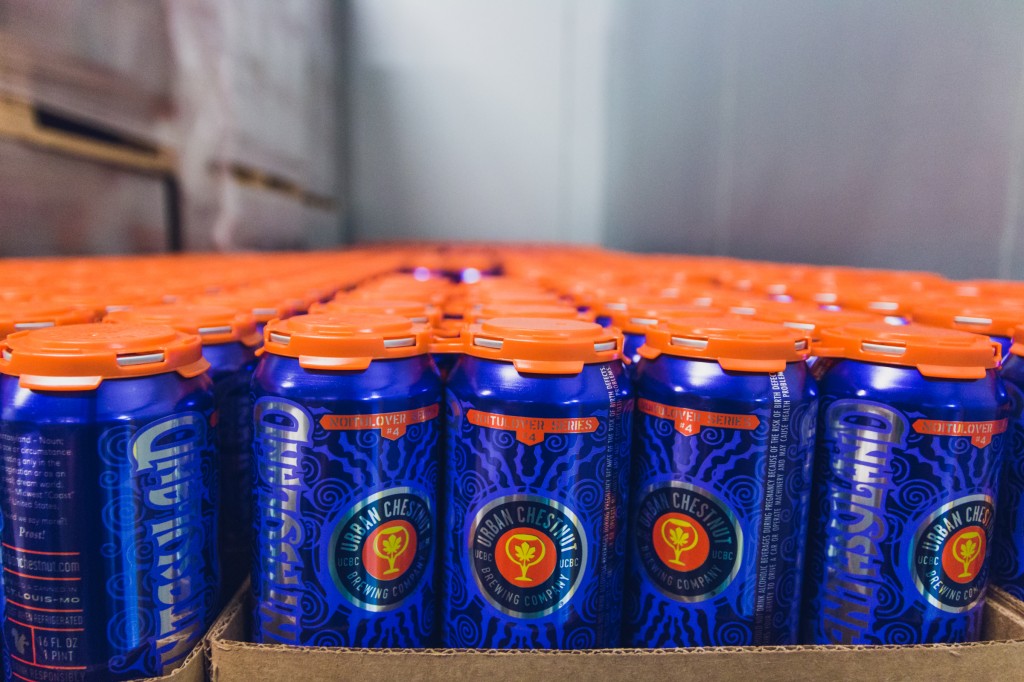 Lakeshore Beverage: Prior to starting Urban Chestnut, you worked for Anheuser-Busch in St. Louis, how did your time there impact what you do today?
Florian Kuplent: It absolutely impacts what I do now. I think the biggest thing is probably the dedication to consistency and quality that I saw there. Obviously we're a much smaller operation but we try to have procedures and quality checks in place similar to what I was used to at AB. I definitely wouldn't trade my time there for anything, it was very important.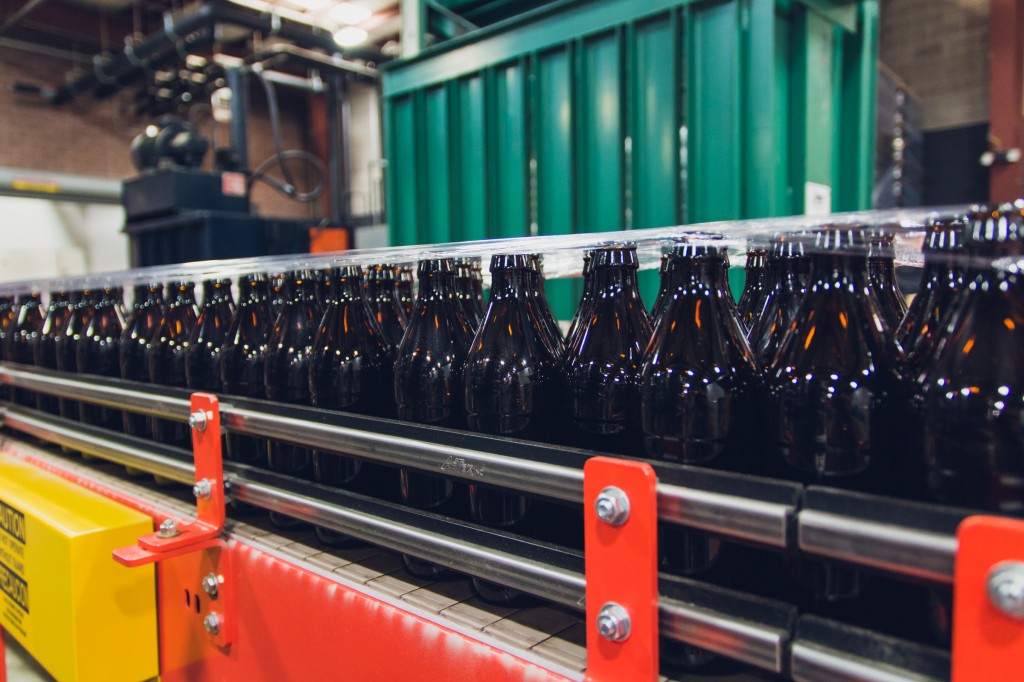 Lakeshore Beverage: You guys develop all your yeast in house which makes each of them unique to Urban Chestnut, why is that?
Florian Kuplent: Well, for the last few years I worked at AB I managed the yeast propagation plant, which is basically the yeast culture facility that provides yeast to all the AB breweries worldwide to make beer. So I do have an affinity for what yeast does and I just believe that fermentation has a huge impact on the quality of the beer so we try and focus on that as much as we can.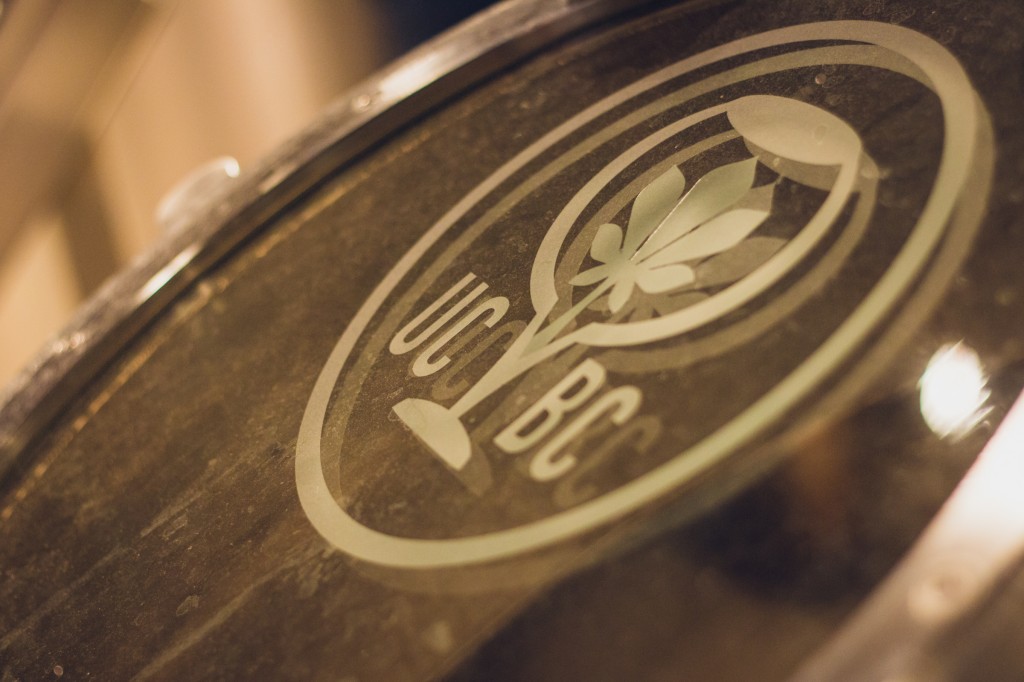 Lakeshore Beverage: What do you enjoy most about the beer industry?
Florian Kuplent: Overall in the beer industry, despite the competition that's obviously there, it's still one of those industries where people are really very close, get along, and help each other out. I think it's fairly unique given the competition in craft beer these days.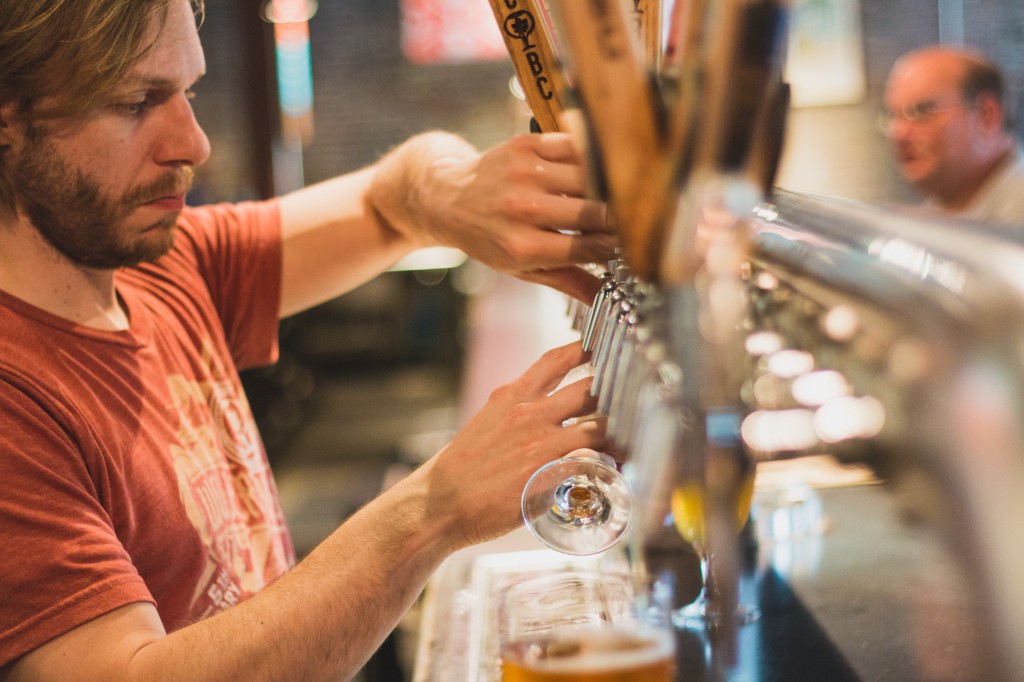 Hallertauer Brauerei
Perhaps one of the most notable but unknown facts about Urban Chestnut is that they are the first American-owned craft brewery to operate in both the United States and Europe. In 2015 Urban Chestnut acquired a defunct brewery among the hop farms of Bavaria in the town of Wolnzach (home to the International Museum of Hops, no less). Hallertauer Brauerei is led by brewmaster Georg Seitz under direction of Florian Kuplent and there they brew several seasonals as well as three flagship beers: Zwickel (Helles), Hopfenperle (Lager), and Zuagraost (Pale Ale), which fittingly translates to "transplant."
Sustainability & Urban Efforts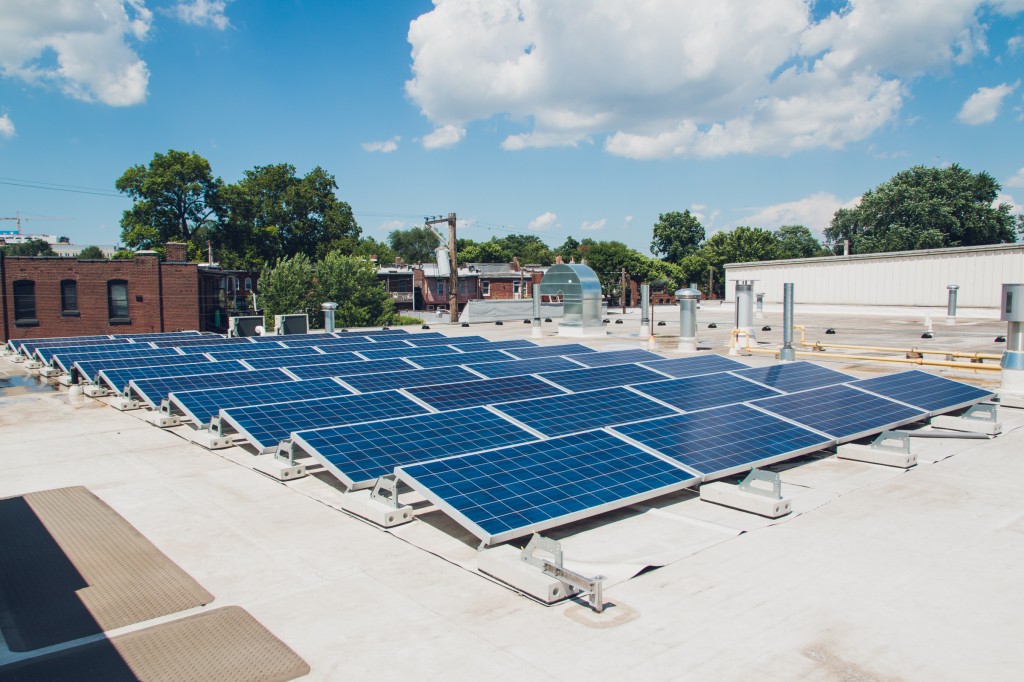 Urban Chestnut also prides itself on having a commitment to sustainability and impact on the local St. Louis community (#UrbanEfforts). In fact, the Grove brewery is the first LEED-certified brewery in Missouri, garnering a Silver certification. The brewery is equipped with solar panels, an urban garden, and even its very own collection of honey bees—pretty sweet, eh?
Every Tuesday their Midtown Brewery & Biergarten also hosts Steins for Support, a weekly fundraiser that supports a local 501(c)3 organization with a percentage of beverage sales.