It's the start of a brand new year. A chance to begin anew, create new resolutions to become a healthier, better you. It is time to turn over a new leaf and-
Wait, how many times have you heard this before? A lot, probably.
And for good reason – most people give up on their "better for you" resolutions within a month or so. Why? Because they're not specific enough in their goals. "Becoming healthier" is such a broad term. It could very well mean anything. Consuming fewer calories or carbs, working out more, drinking less alcohol. It's endless.
Well, your friends at Lakeshore Beverage can help you out with your New Years' goals. We compiled a list of healthier choices for drinks. Whether you want to drink fewer carbs, or maybe add some probiotics to your diet, we have something to help you out in your health journey, whether it's January 1st or June 17th, because it's never a wrong time to start drinking better.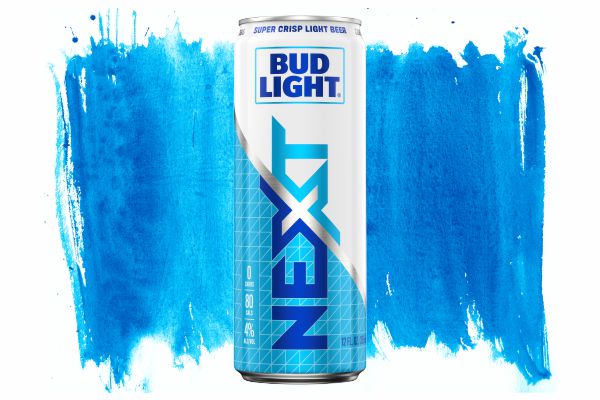 Bud Light Next
Here's to what's next. After 10 years of research, we created a breakthrough beer…Bud Light Next has 80 calories and 0 carbs and a light body and super crisp taste.   
Are you looking for a way to reduce your carb intake while drinking? Drinking a few beers with your friends will see your carb counter slowly but steadily rise throughout the night. Bud Light Next allows you to continue the night (or day) without compromising your healthy journey.
Bud Light Next is an absolute gamechanger and will be available starting February 7th!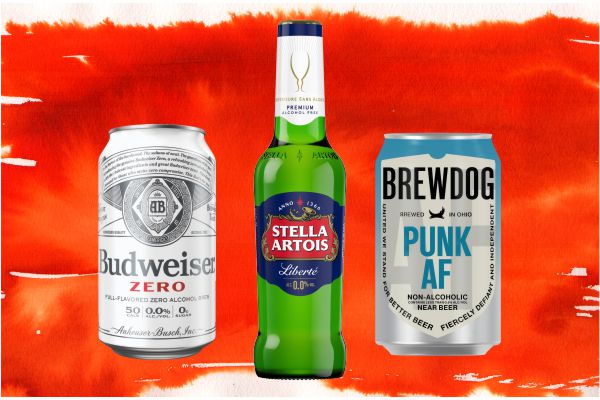 Non-Alcoholic Beer
So what if carbs aren't the issue, but the alcohol itself is? Maybe you want to cut down your alcohol intake or go sober altogether? First off, congratulations on taking this first step! And we have some options to help you on your journey.
If you enjoy a good lager, we recommend Bud Zero. Like its alcoholic predecessor, Bud Zero sports the full robust flavor you come to expect from Budweiser, but with 0.0 ABV. Bud Zero is a fantastic option to sip on with your friends at a sporting event or a get-together.
If you enjoy the malt sweetness and crisp bitterness of international beers, try Stella Artois Liberté, a new non-alcoholic option from the brewers of Stella Artois.  As the brand known for encouraging everyone to savor moments with those who matter most, Stella Artois Liberté will provide you the freedom from missing out, allowing you to fully be present and spend more time with friends old and new.  
Maybe you are a craft beer lover?  Brewdog has a collection of non-alcoholic beers based on their best sellers including Hazy AF, Punk AF, Elvis AF and Nanny State
Start your non-alcoholic journey knowing that you have options and support along your way.

Gluten Reduced Beers
Are you looking to reduce your gluten intake? Deschutes Brewery out of Bend, Oregon has a tasty lil' treat for you. Deschutes' Lil' Squeezy Juicy Pale Ale is a reduced gluten beer that contains juicy hops with fresh citrus flavors and a zesty aroma. It contains Brewers Clarex, an enzyme that's used in the process that removes gluten protein, which gives the beer a clearer appearance, and lowers the PPM in the beverage.
Omission Brewing features a slew of gluten reduced beers and seltzers, each of them painstakingly crafted to remove the gluten protein. You can actually check to verify your beer's specific PPM level on the brewery's website using date code stamped on each bottle or can of beer!
If you're looking for a cider, look no further than the apple orchards of Virtue Farms. Made with 100% local Michigan apples, all natural ingredients, and traditional methods, Virtue Ciders are naturally gluten free, complex in flavor, and best enjoyed with friends.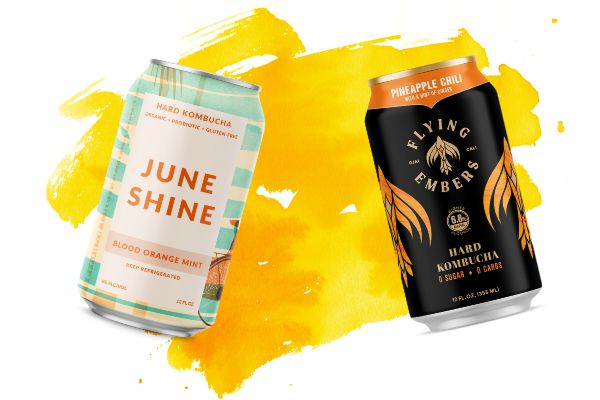 Hard Kombucha
Hard kombucha has had a steadily rising following over the past few years. It takes kombucha, fermented tea, and gives it a nice buzz.
On top of that, many hard kombuchas range on the low side of both calorie and carb intake. 
Two prime examples of delicious (and better for you!) options are June Shine Hard Kombucha and Flying Embers Hard Kombucha. Both brands have a gamut of flavors, such as Watermelon Basil, Honey Ginger Lime, Acai Berry, and Pineapple Chili. On top of that, each brand has a sampler pack. If you're overwhelmed, you can try them all at once and decide which one will be your new go-to!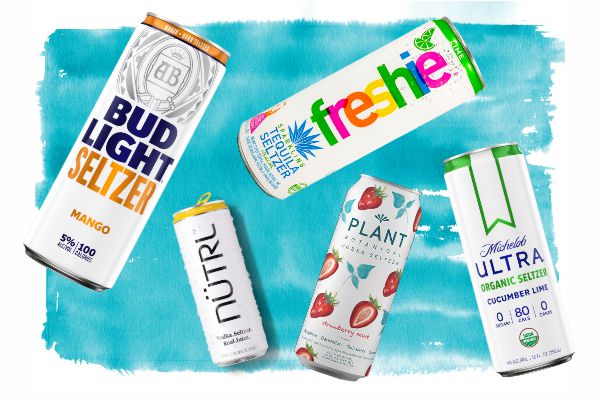 Hard Seltzer
Hard seltzer needs no introduction. You've probably seen one in some shape or form in almost every bar, sporting arena, restaurant, liquor store, watering hole – 
The point is, it might be a good idea to revisit WHY hard seltzers have become so popular. They're a fruitier and crisper sibling to beers, lighter in calories and carbs, and great for cocktail creations.
But there are so many options to choose from. Are you on the adventurous side? Bud Light Seltzers just released both Sour and Hard Soda variety packs, so pick one up and see how you'd compare them to the OG. 
Looking for something that compliments your active lifestyle? Michelob Ultra has a line of organic hard seltzers made with organic fruit juice and a plentitude of flavors. Drink one at happy hour after a workout or bring a pack to the next brunch.
What about something different? Maybe a tequila seltzer catches your eye. Freshie is a fun, light, and delicious take on the sugary margaritas we all come to know and enjoy. Freshie can be enjoyed on its own or in a whole slew of fun, original cocktails, or giving old favorites a lighter spin. Plus, it's organic, made with non GMO ingredients, gluten free and sustainably farmed!
Tequila's not your thing? What about a vodka seltzer? Cutwater, Plant and NUTRL are all delicious vodka seltzers that can fit your different needs.  Cutwater (available in Cucumber, Lime, and Grapefruit) is 99 calories and made with Cutwater's award-winning Cutwater Vodka – six times distilled and 15 times filtered. Plant Vodka Seltzer (available in Passion Fruit Pear, Pineapple Lemonade, Strawberry Mint and Blood Orange Lime) is infused with real fruit, functional botanicals like goji berry, ginseng, dandelion and angelica root and is non GMO, low cal and low carb.  Finally, NUTRL Vodka Seltzer, now available in the US, is Canada's #1 vodka seltzer.  NUTRL has a simplistic, no-nonsense profile with just vodka, seltzer and real juice. Pick up a variety pack, which features Watermelon, Mango, Pineapple, and Raspberry. 
And remember, these hard seltzers can be enjoyed alone, or unleash your inner mixologist and create some fun (but healthy) cocktails for your next stay-at-home happy hour!
Hard Tea
We talked about hard seltzers and hard kombuchas, but have we told you about hard tea?! Hard teas have gained a steady following over the last year. They're brewed with real tea and sweetened with real fruit. Drinkers have been drawn to them, wanting a beverage that's both clean and light on the palate.
Loverboy came into the scene in 2020 with three flavors of hard tea that took the world by storm. Each can is brewed with organic tea, botanicals and juices with 90 calories, absolutely zero grams of sugar, and is gluten-free with a touch of fruit sweetness from monk fruit. Loverboy is made to take you to and back from the party, and to the party again!  (PS – if you are a fan of Summer House, Loverboy was founded by the show's stars Kyle Cooke and Amanda Batula!)
Looking for something to drink while reading a book or chilling by a fireplace? Owl's Brew creates delicious hard teas with fruit, botanicals, and of course, freshly brewed tea. Owl's Brew is the first-ever "Clean Boozy" beverage. Meaning, there are no sugar substitutes, no artificial flavoring, no parabens, and no chemicals and animal byproducts inserted. So feel at ease knowing you're making an effortlessly easy choice to drink not only healthy but clean as well.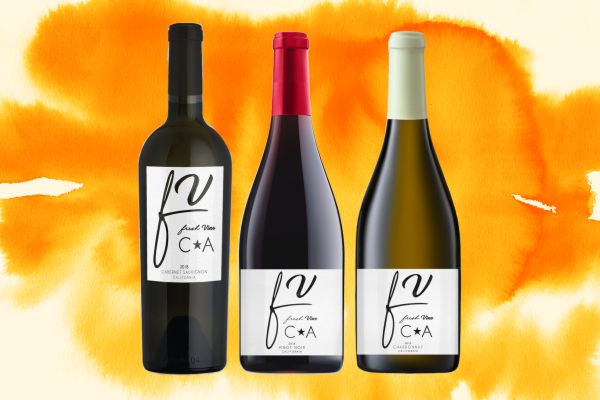 Fresh Vine Wine
Last, but certainly not least, comes from our adventurous partners at Fresh Vine Wines, who concocted a series of low-calorie, low carb, low sugar, and gluten-free wines that are perfect for any post-workout happy hour or active adventure you have in mind. 
Fresh Vine has something for everyone, whether you prefer a glass of Cabernet or Pinot Noir with your steak, a Chardonnay with your seafood or you're the type of person to Rosé all day. Fresh Vine Wines are the perfect complement to your healthy and active lifestyle.