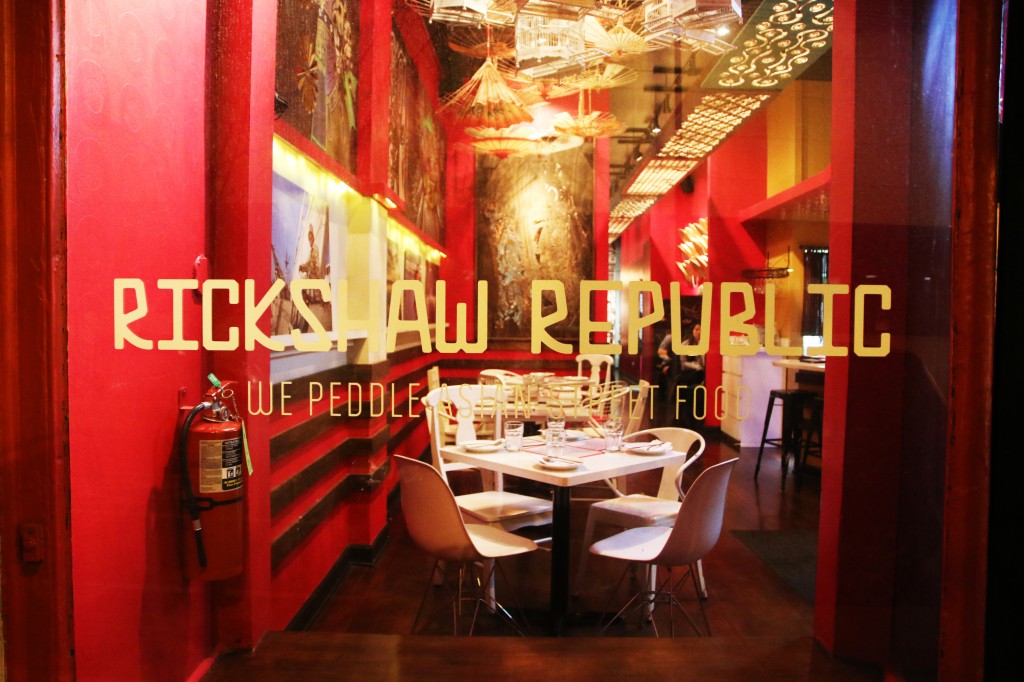 Lakeshore Beverage will be hosting a bunch of great events during this year's Chicago Craft Beer Week but one of the ones I'm most excited about is the first in a new series of meals we're calling BYOBeer Dinners.
BYOBeer Dinners are custom meals designed to showcase Chicago's unique BYOB restaurants with beverage pairings provided by Lakeshore Beverage. During the meal, Lakeshore's beer experts will explain the reasoning behind the pairings, while the restaurant owners and family members tell the story behind the dishes we're enjoying and the neighborhoods we're enjoying them in.
The first in that series is an Indonesian Rice Table feast at Rickshaw Republic. Rickshaw Republic is a small Lincoln Park BYOB that brings the vibrant culture of Indonesia and its street food to Chicago. We'll be enjoying a family-style meal served in the "Rice Table" tradition. Originally the Dutch interpretation of a traditional Indonesian meal, Rice Table is an elaborate feast featuring a variety of small dishes served alongside rice. It's an adventure that ranges the spectrum or flavors, textures and spices.

Rice table is such a unique experience that the only way to really see what you'll be getting is to… see what you'll be getting. To accomplish that, I sat down for a preview of our BYOBeer Dinner at Rickshaw Republic. Check it out, let your mouth water and then GET YOUR TICKETS HERE before they're gone.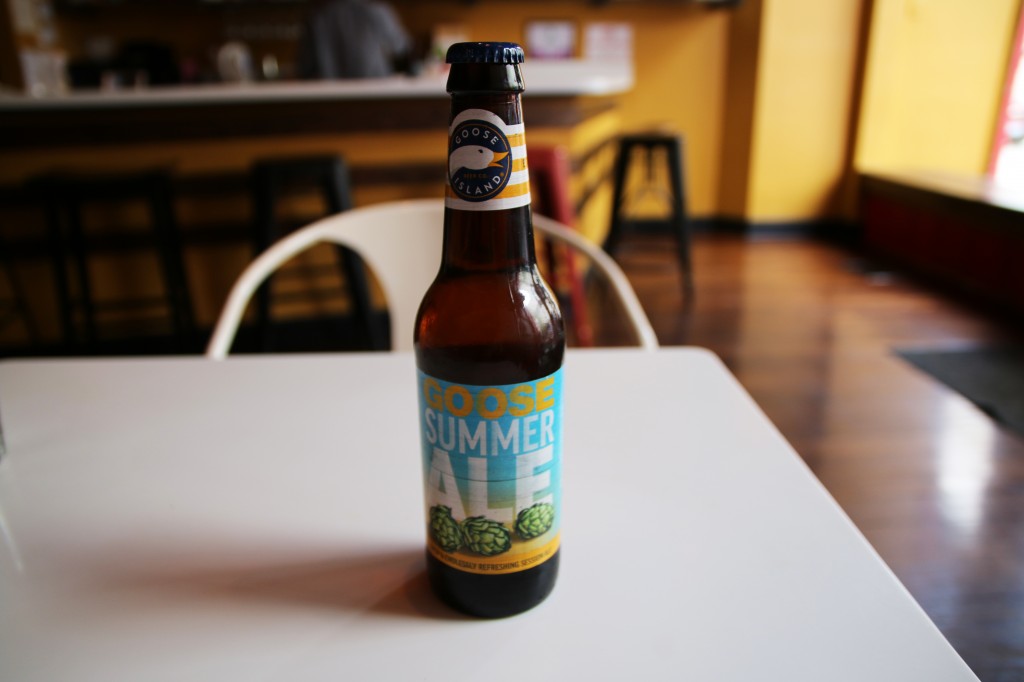 First Course: Krupuk (various Indonesian crackers and chips) served with spicy Sambal + SweetWater Take Two Pils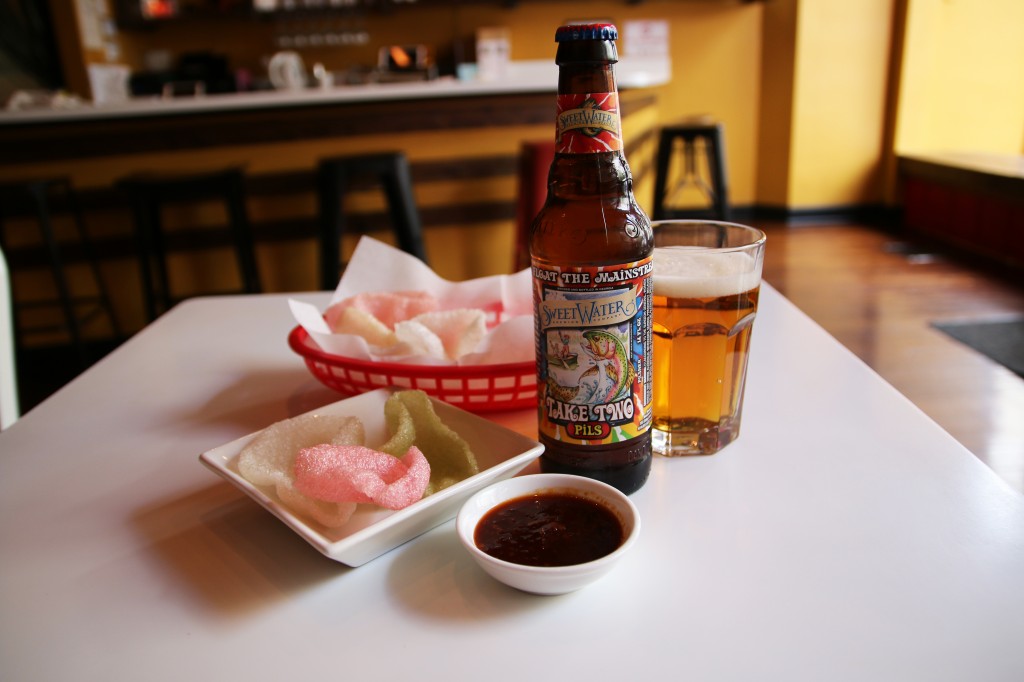 Second Course: Bala Bala (Veggie Fritters) Served With Homemade Vinegar Sauce + Brewery Ommegang Hennepin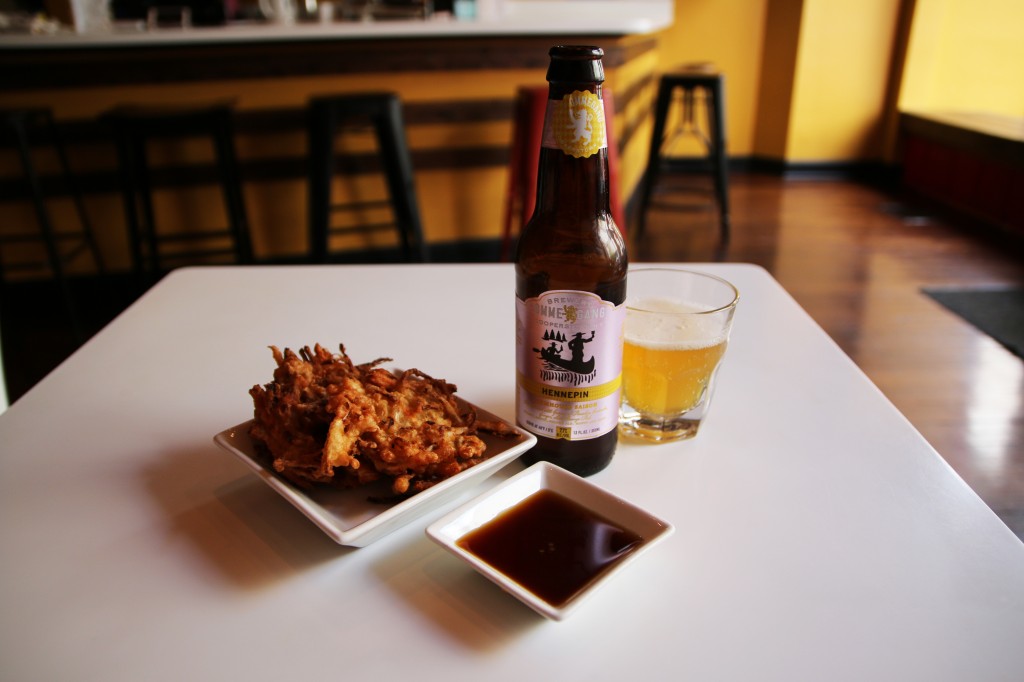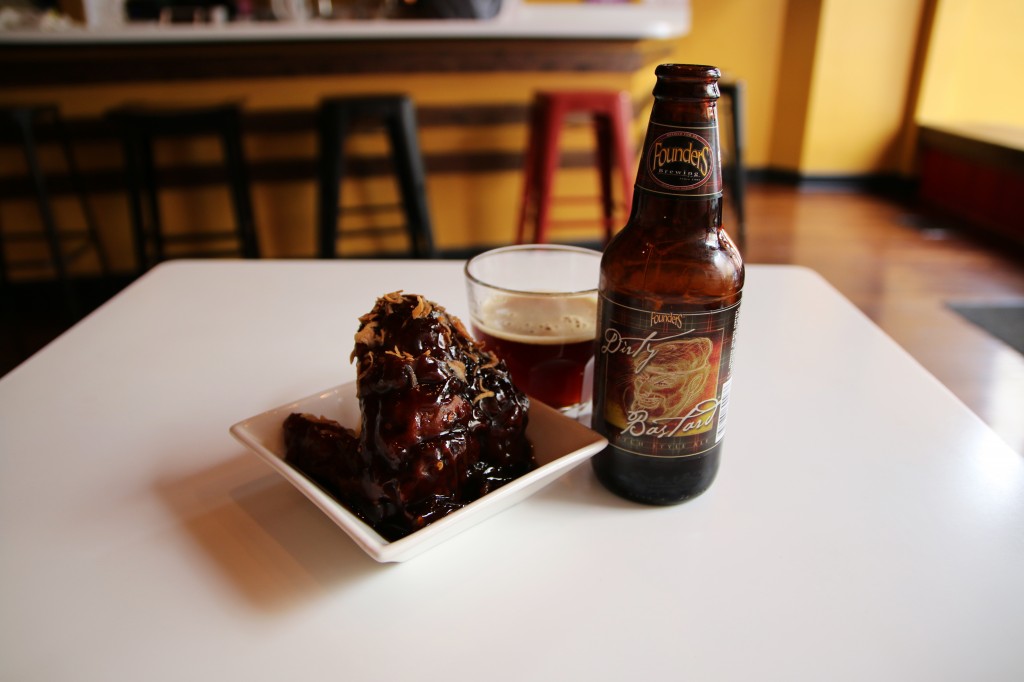 Fourth Course: Babi Kecap (Braised Pork Belly) with Mie Goreng (Fried Egg Noodle) + Brooklyn Brewery Brooklyn Brown Ale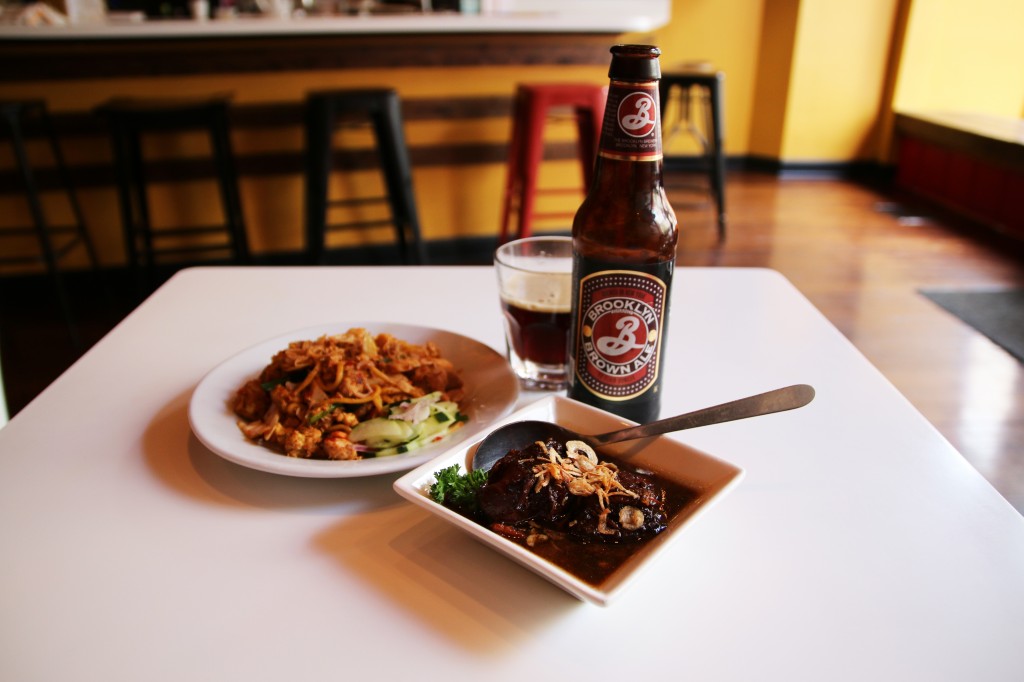 Fifth Course: Nasi Kuning (Coconut Rice) & Rendang (Braised Caramelized Beef Curry) & Ikan Balado (Battered Swai Fillet) & Sambal Goreng Buncis (Spicy Stir-Fried Green Beans) & Gulai Kale (Kale and Tempeh Curry) + Ale Syndicate Municipal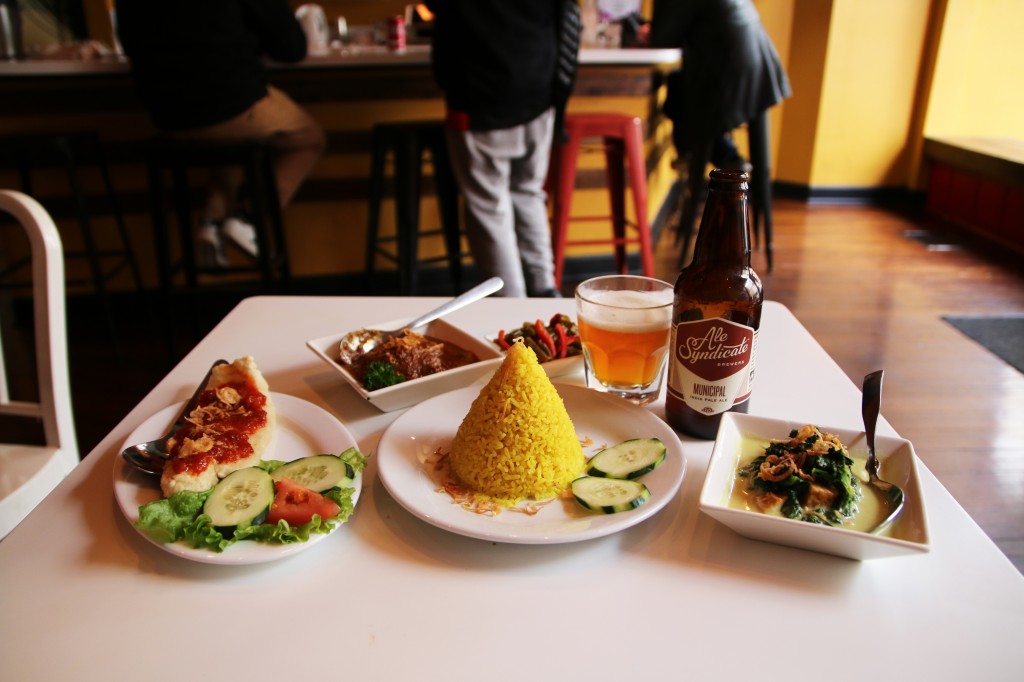 Sixth Course: Cembol (Iced Green Jelly, Coconut Milk & Indonesian Palm Sugar)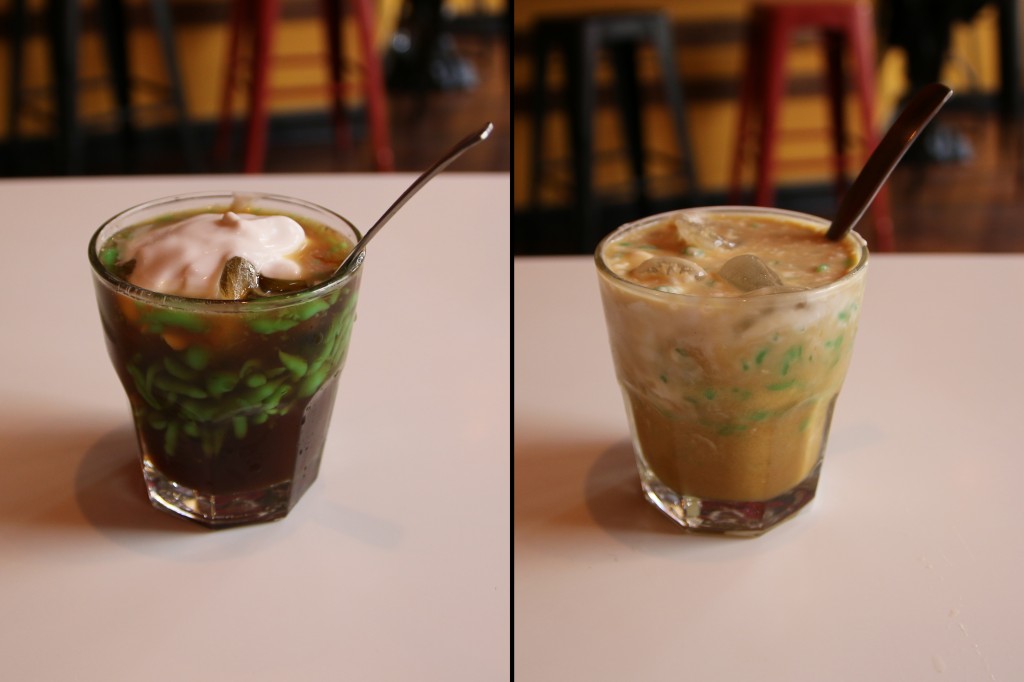 Mouth watering yet? Tickets are $49 and include the food, beverage pairings, and a truly unforgettable evening.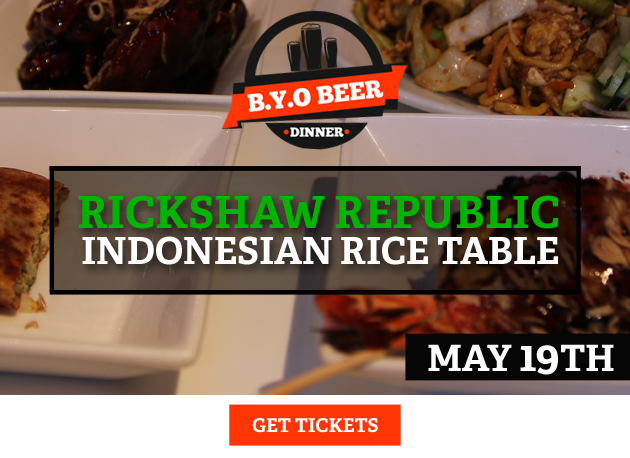 ---

---
Want to be notified of future Lakeshore Beverage Beer Blog posts? Sign up for the Lakeshore Beverage Email Newsletter!