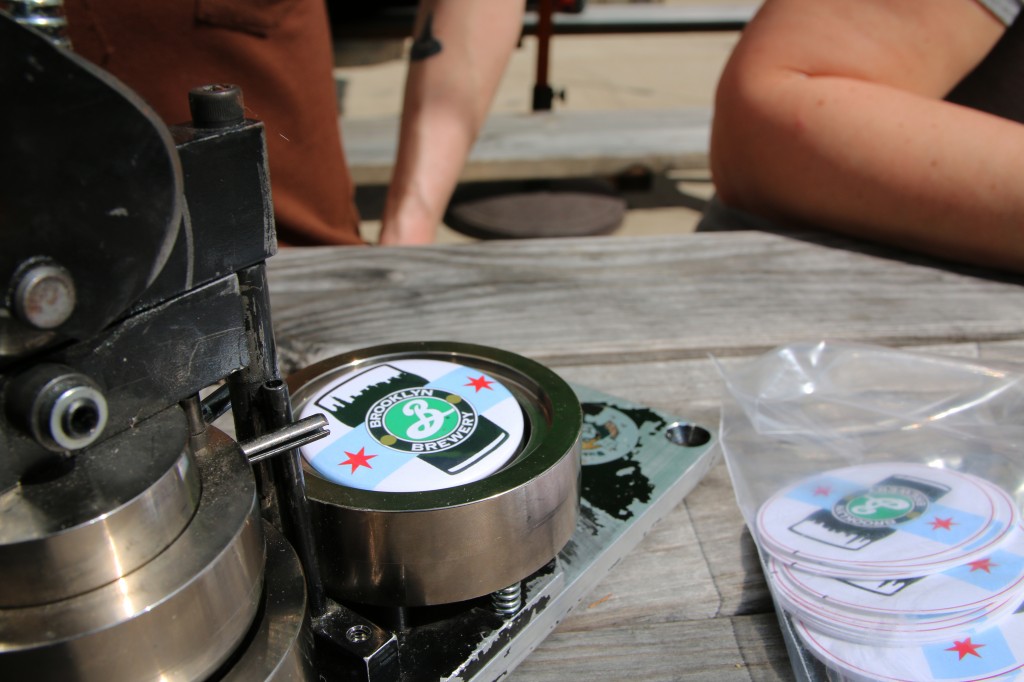 Day 3 of Chicago Craft Beer Week felt like the first day of summer. And what better way to celebrate summer in Chicago then a few pints on a patio? I spent the afternoon with Ben and Jennifer at Brooklyn Brewery making some custom CCBW buttons with Busy Beaver Button Co in Logan Square.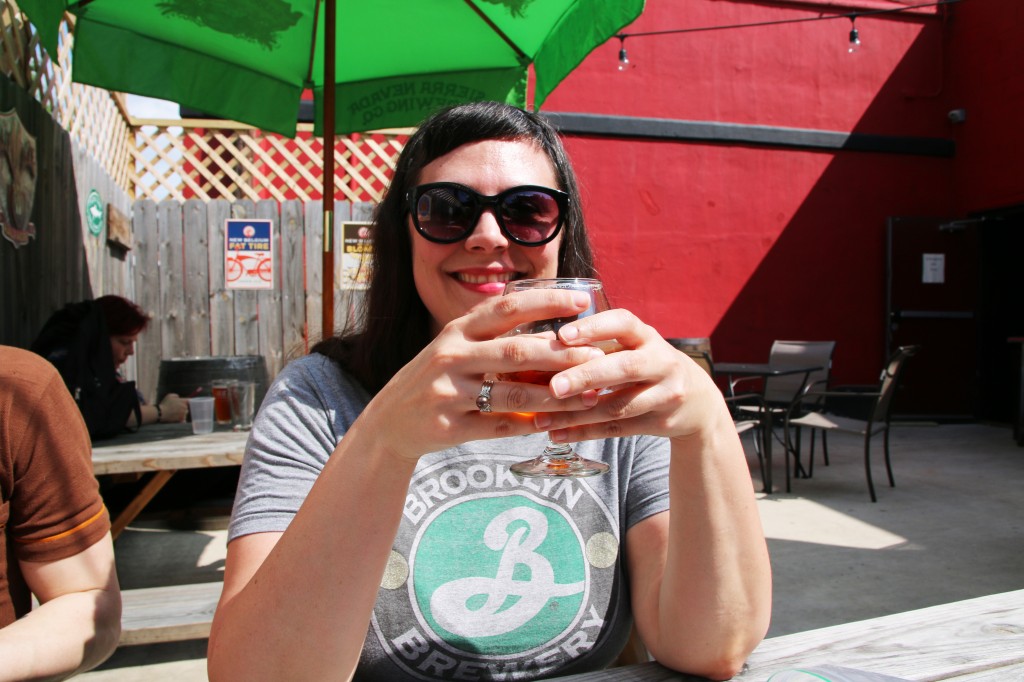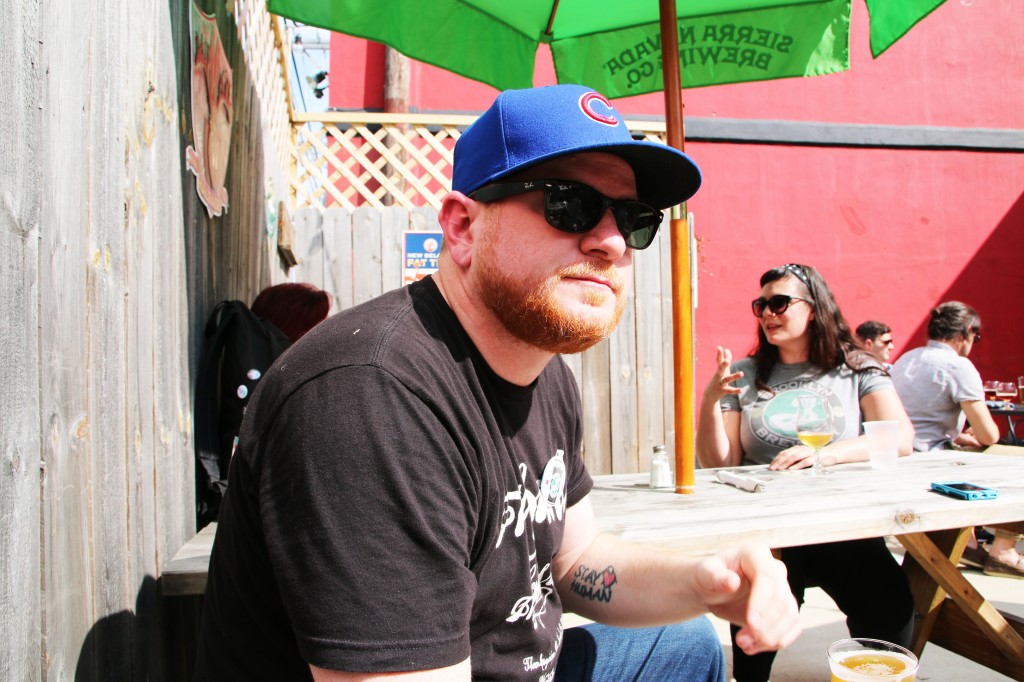 In addition to tasty Brooklyn Lager and Brooklyn Summer pints, we shared some of the brand new Brooklyn I Wanna Rye It, a Rye IPA.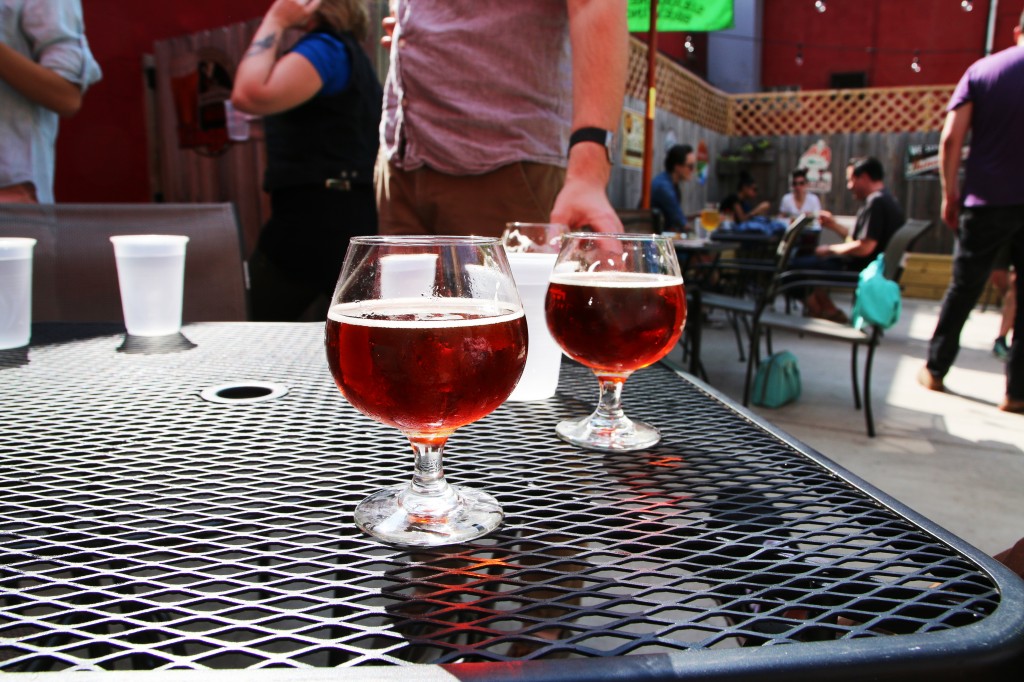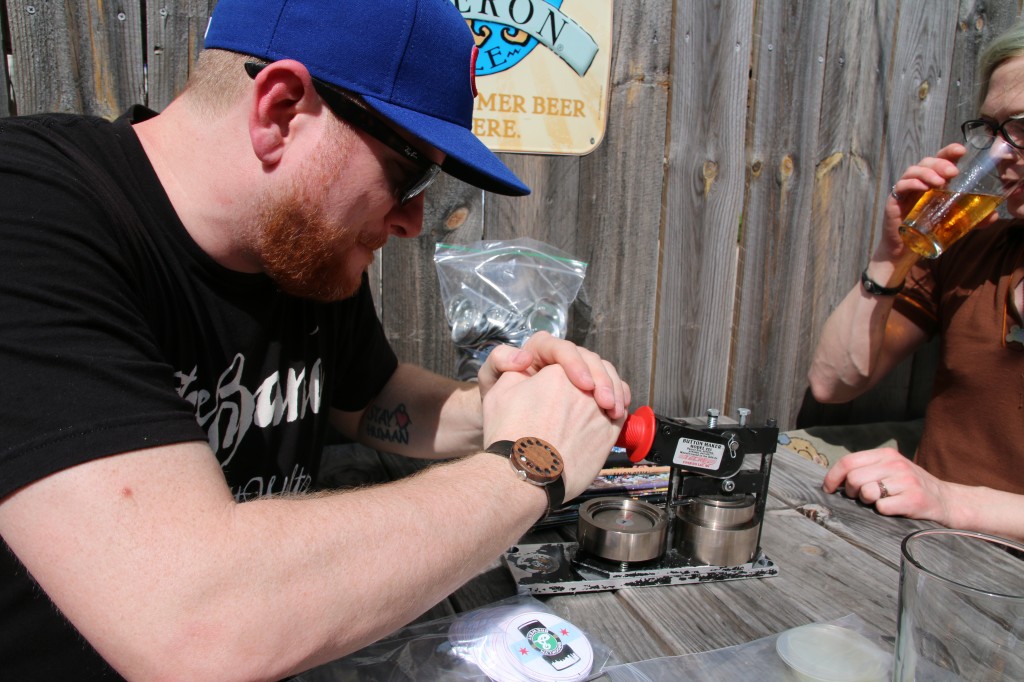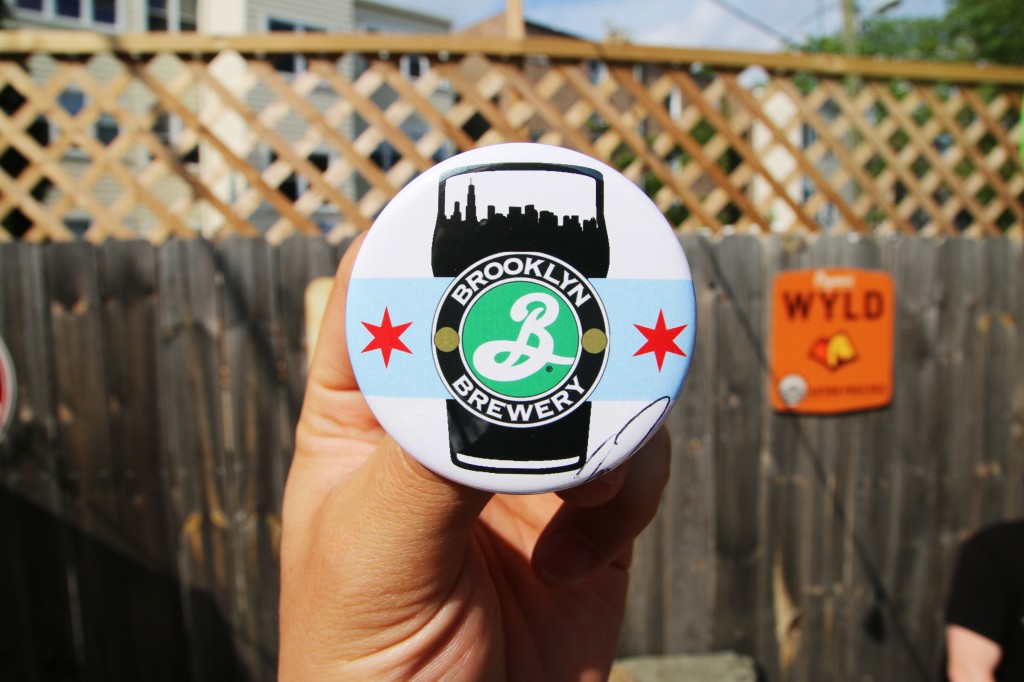 We also made buttons out of comic books, posters and pretty much anything else that someone had laying around.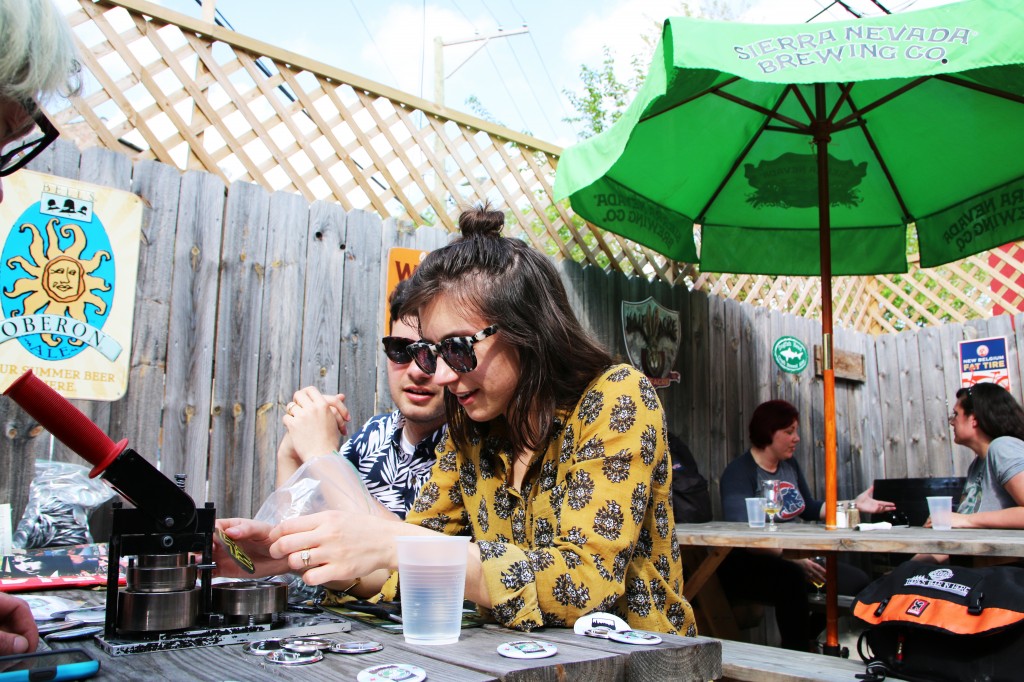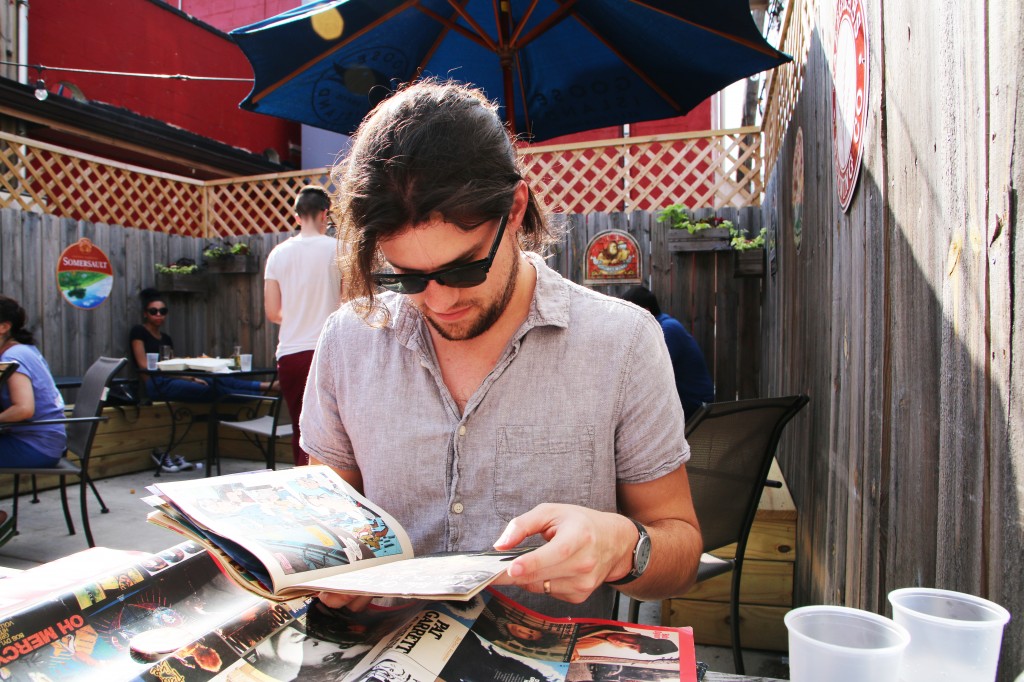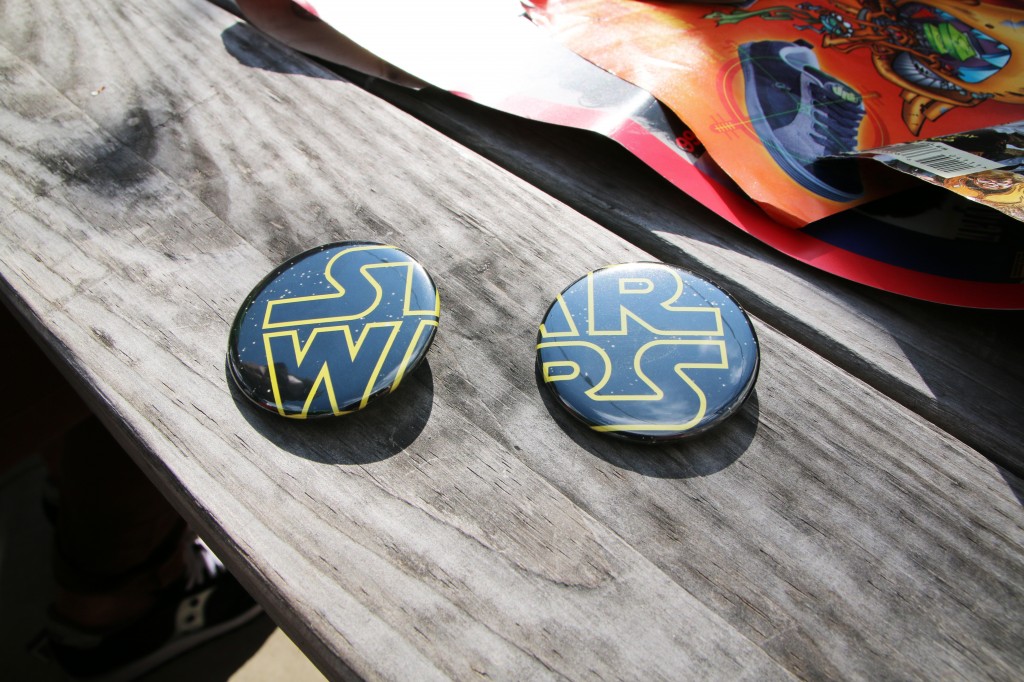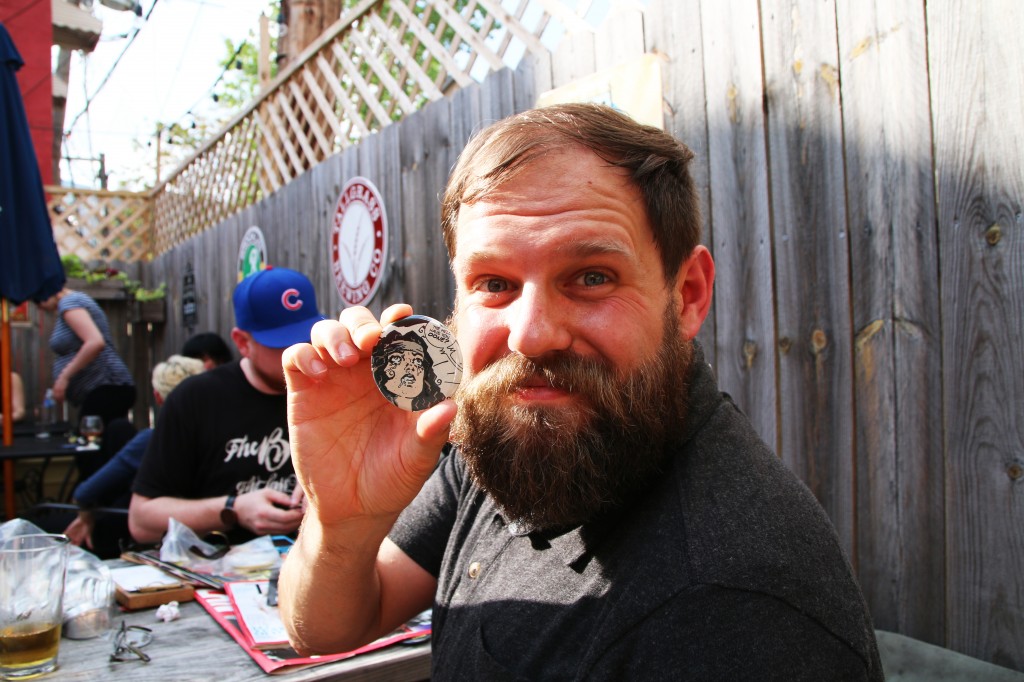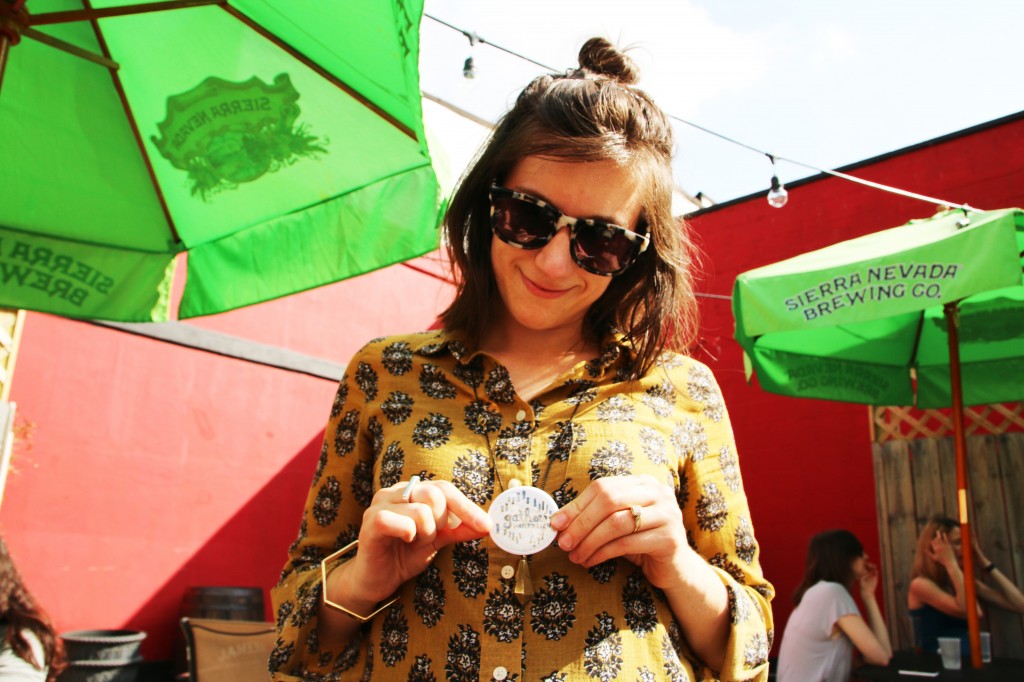 Next I went down to Wicker Park to cast my vote in the week long "Battle for Lake Michigan." This time it was a coin in the slot for Wisconsin with a pint of 3 Sheeps Brewing Co's Oakey Dokey, an IPA on cask aged on Yellow Birch, and French and American Oak staves.