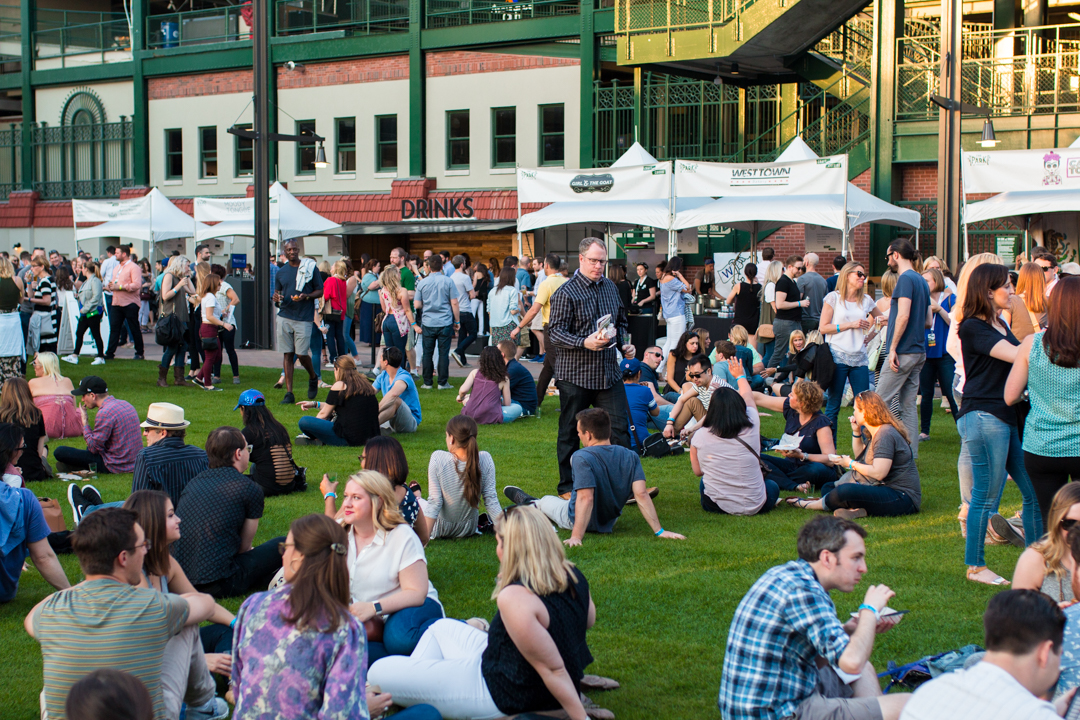 Over the weekend, the newly opened Park at Wrigley played host to one of their first events at the unique space: Craft and Cuisine. Beer and wine tastings from a variety of producers were on hand, including our very own Goose Island, Moody Tongue, and Virtue Cider.
As for the food, Lakeview's famous Cafe Tola stole our hearts (and mouths) with their loaded nachos and pork tacos, paired here with Moody Tongue's Steeped Emperor's Lemon Saison.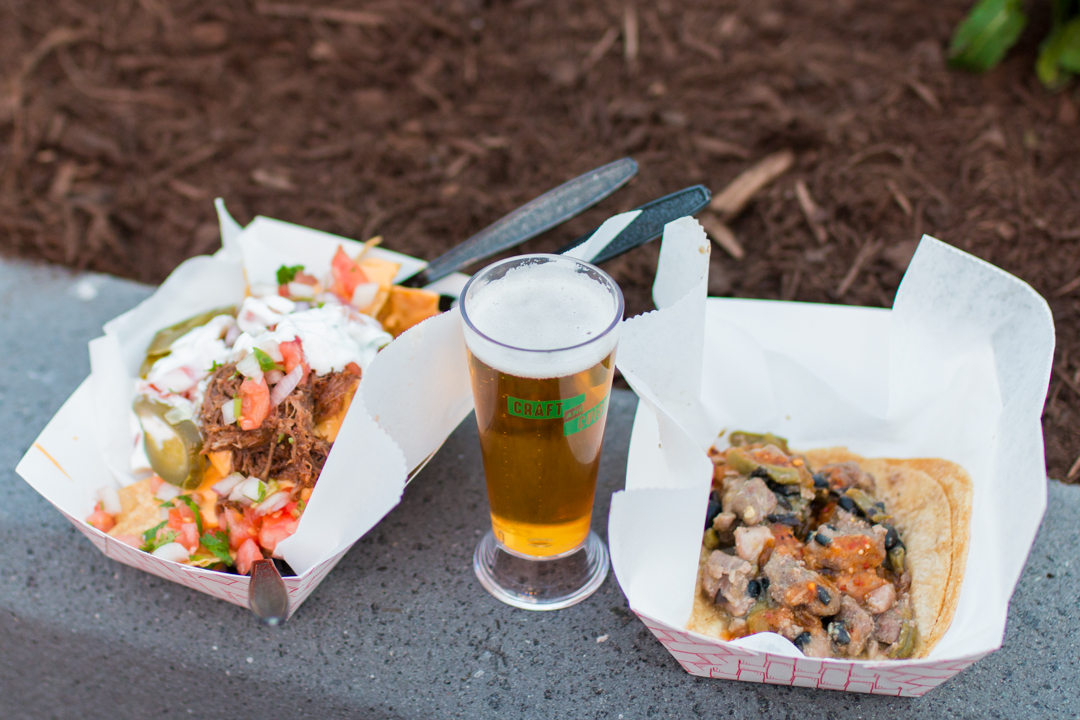 Our friends from Virtue Cider were holding down the cider front, serving up their Michigan Brut dry cider and Michigan Harvest semi-dry cider for guests.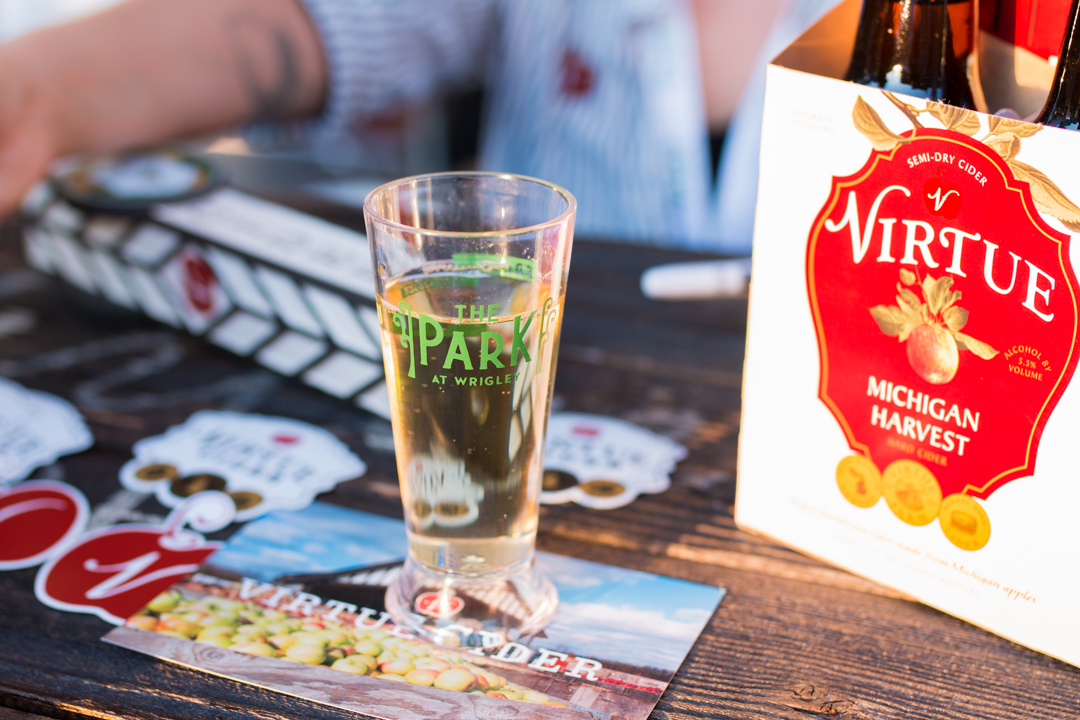 Also making an appearance were two of Goose Island's famous Sour Sisters: Lolita and Halia. Each of these beers are aged in wine barrels with wild yeast and fruit — raspberries for Lolita and peaches for Halia.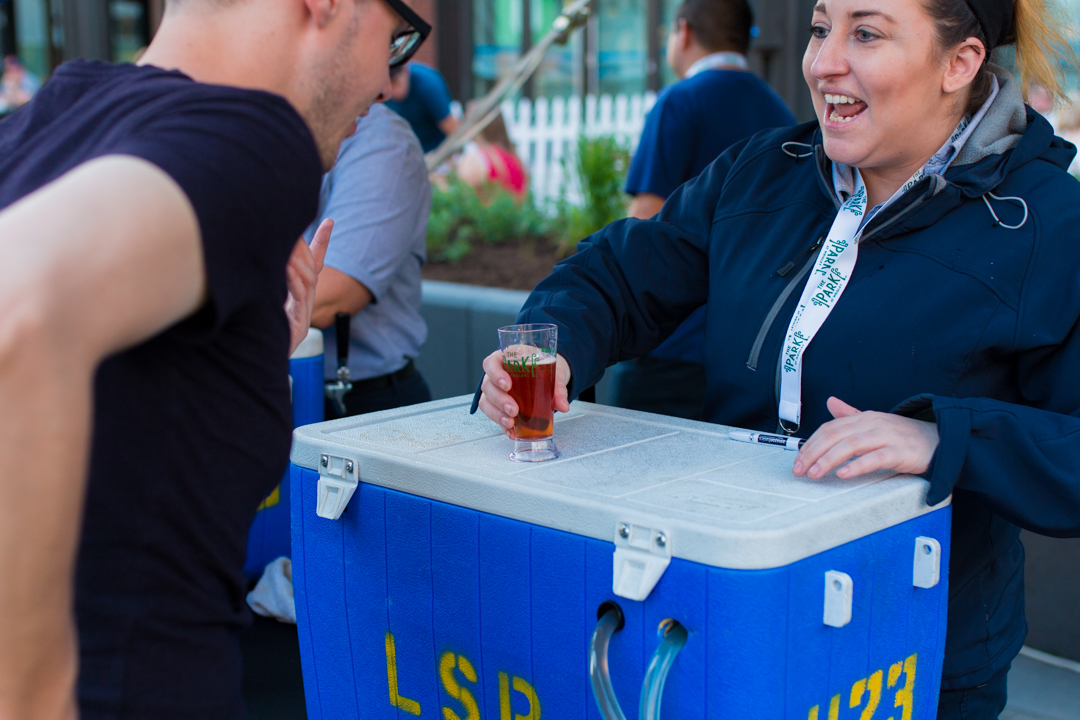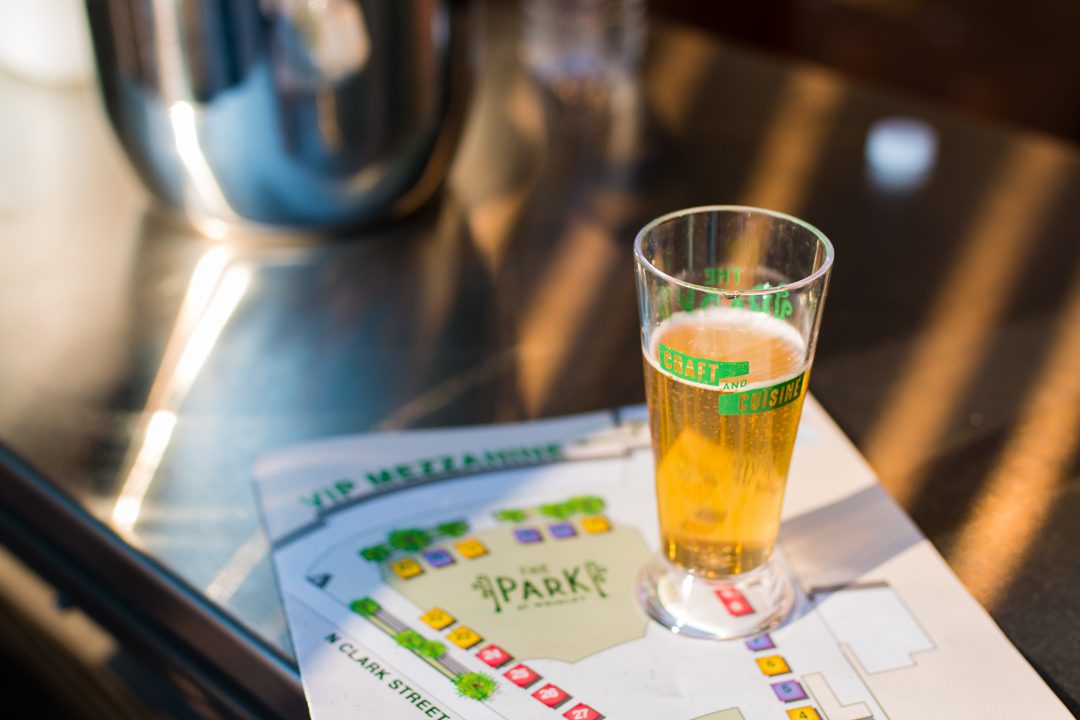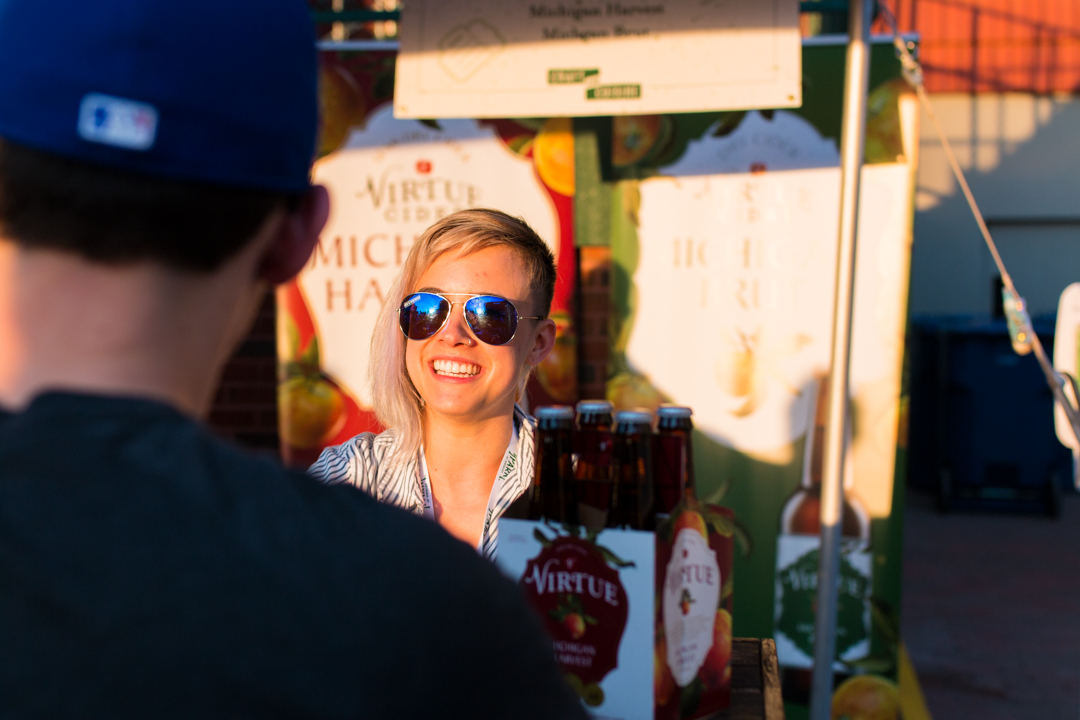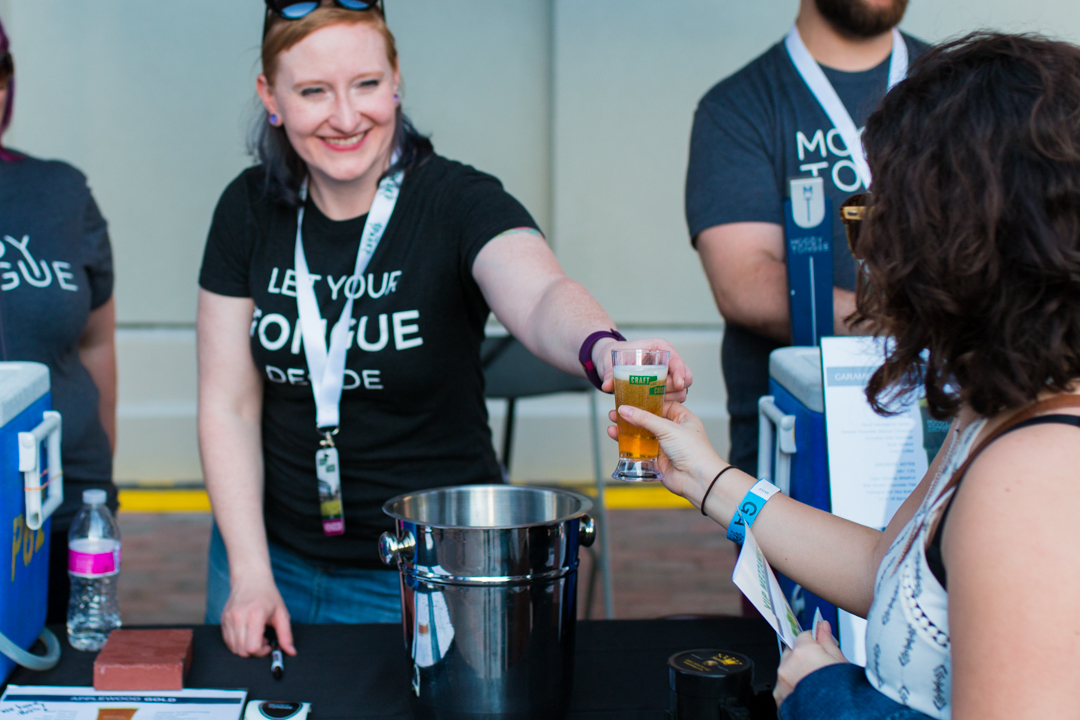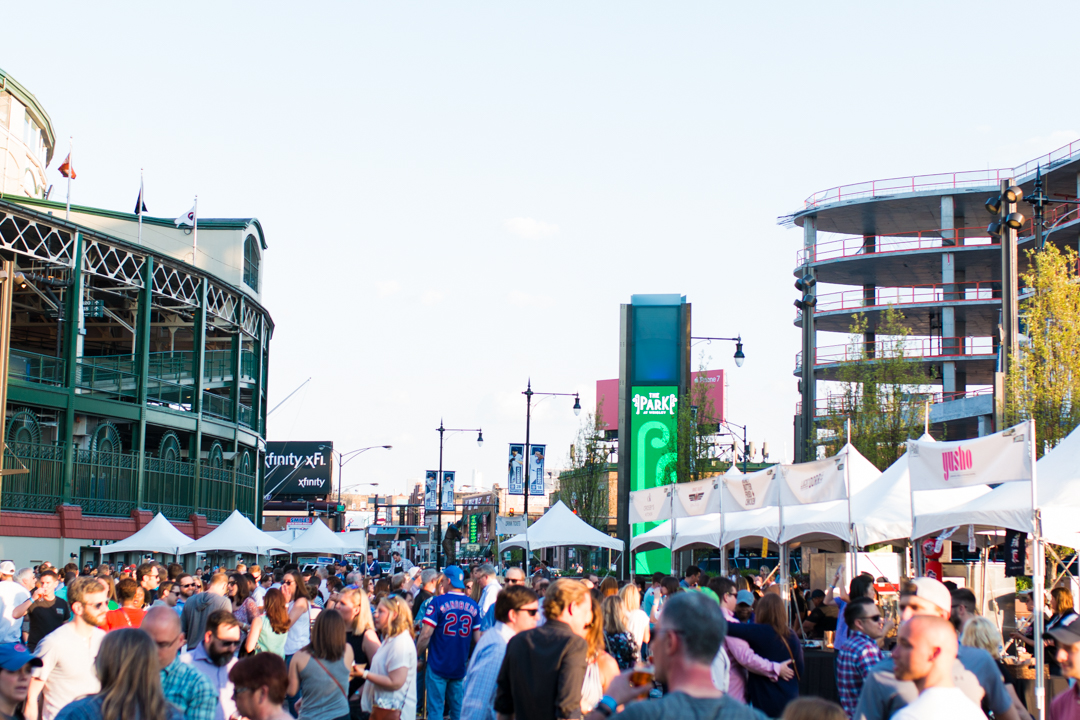 If you're at Wrigley for a Cubs game this summer, be sure to stop by the Park at Wrigley. They'll be hosting several events this summer including select Green City Market dates, movie screenings, and live music.
---

---
Want to be notified of future Lakeshore Beverage Beer Blog posts? Sign up for the Lakeshore Beverage Email Newsletter!