Guten tag, Chicago! 
Oktoberfest is officially underway!
Bars, pubs and restaurants across the city are pouring German beers, serving up traditional German fare and raising their steins to celebrate their German heritage.
No matter if you're celebrating at one of the many Oktoberfest parties across Chicagoland, celebrating at a German style pub, or having a small gathering among friends, here are five Oktoberfest beers that should be in your liter sized stein glass these next two weeks.
Goose Island Oktoberfest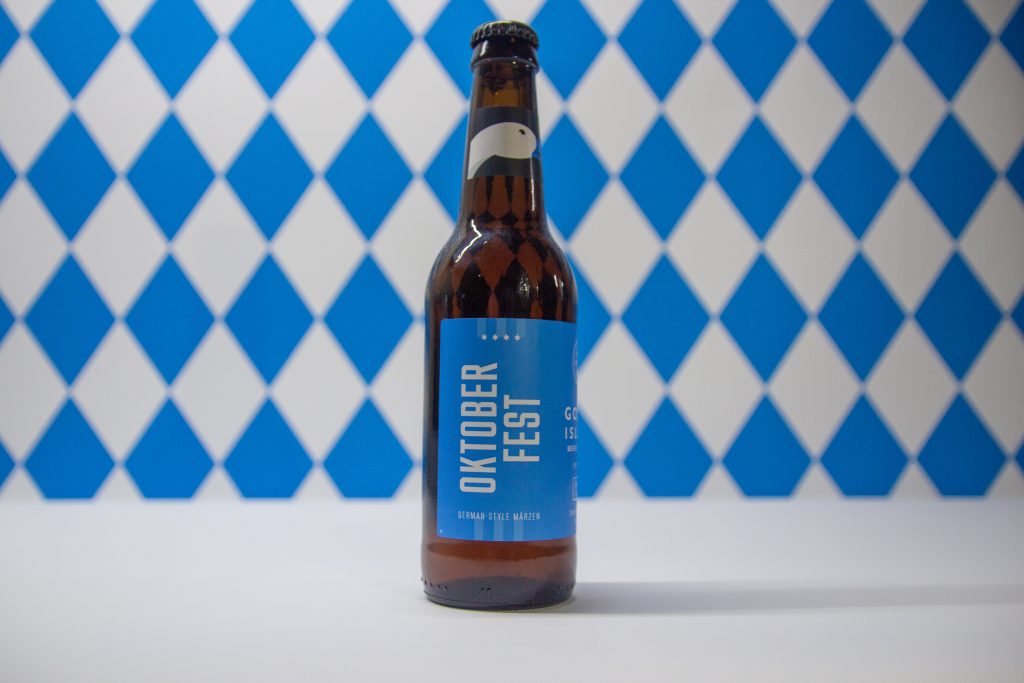 Goose Island Oktoberfest is a traditional Marzen style beer, with an absolute vibrant amber color and a frothy white head. Hallertau hops gives the beer a mildly bitter flavor, as toasted malt and freshly baked rye bread dance around in between. It's very light bodied, meaning it's best to drink before some Würstl or Schweinebraten. No matter how you decide to drink it, you'll definitely be going for more than one serving.
Bell's Octoberfest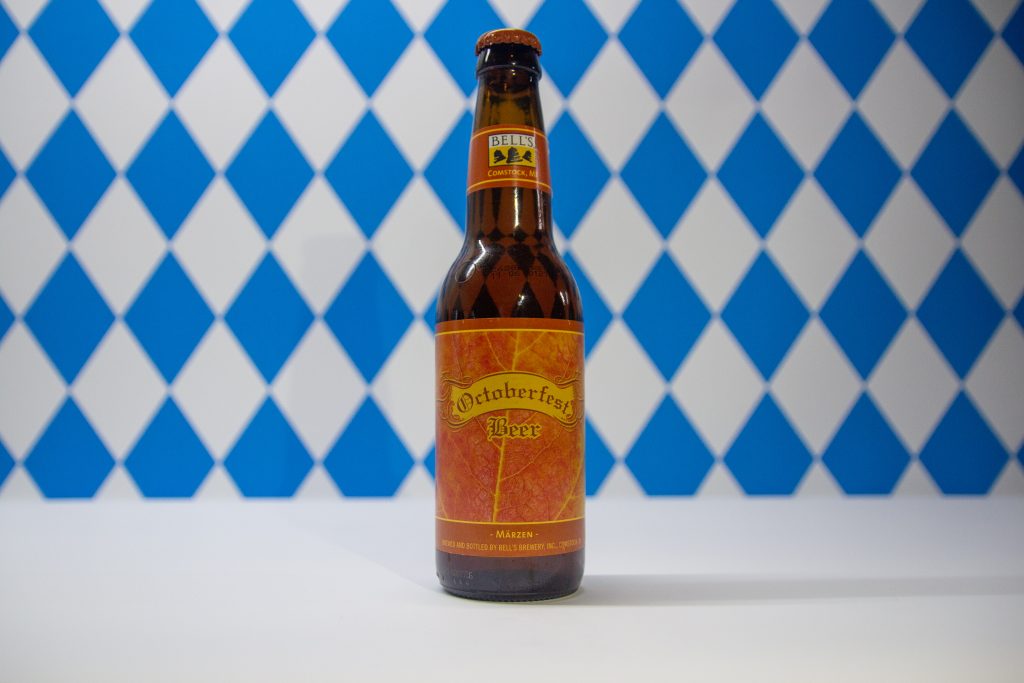 Michigan's Bell's Brewery has a wonderful take on the Oktoberfest Marzen by giving the session beer a light caramel maltiness, making it a medium bodied beer without too much sweetness. This beer is kept in fermentation vessels for six weeks, letting its flavors build up. Octoberfest is great by itself, and pairs well with potato pancakes, schnitzel, and applecake. It's also very sessionable and makes a great beer to drink in your liter stein.
Urban Chestnut O-Katz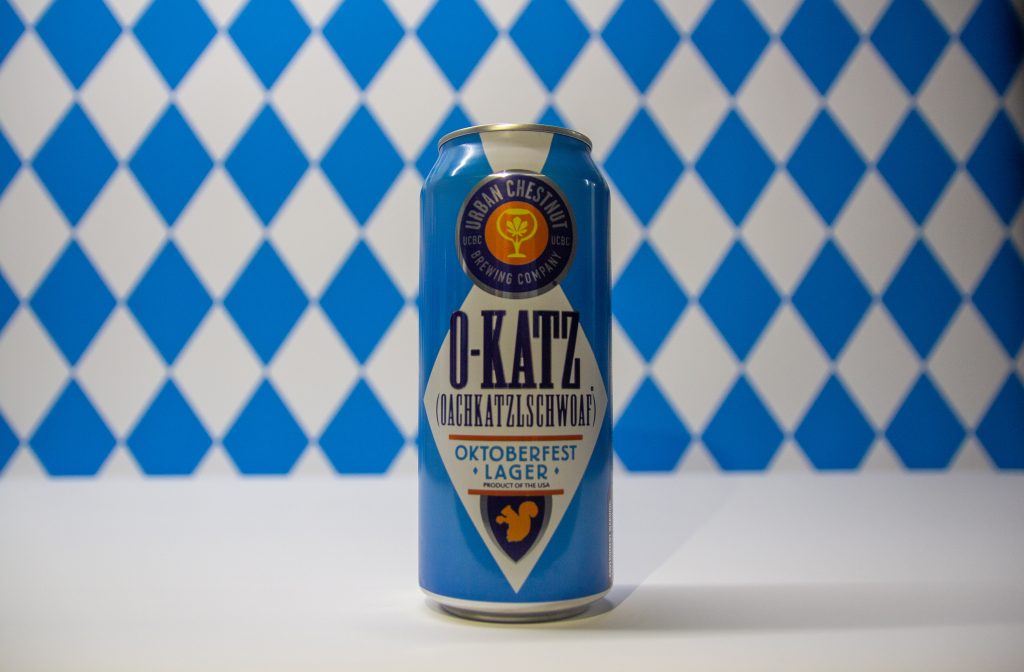 This one is quite a favorite among drinkers. The St Louis' born O-Katz, formerly known as Oachkatzlschwoaf (it's a mouthful, we know), is an award winning beer time and time again, named "One of America's Top Oktoberfest Beers" by Food & Wine magazine. The beer itself is malty and slightly sweet, but balanced by some floral hops. Try one for yourself and see why festgoers keep going to this favorite.
Just in case you were wondering, it's pronounced "Oh-khut-zel-schvoaf". It's translated as "tail of a squirrel".  Go figure.
Burnt City Oktoberfest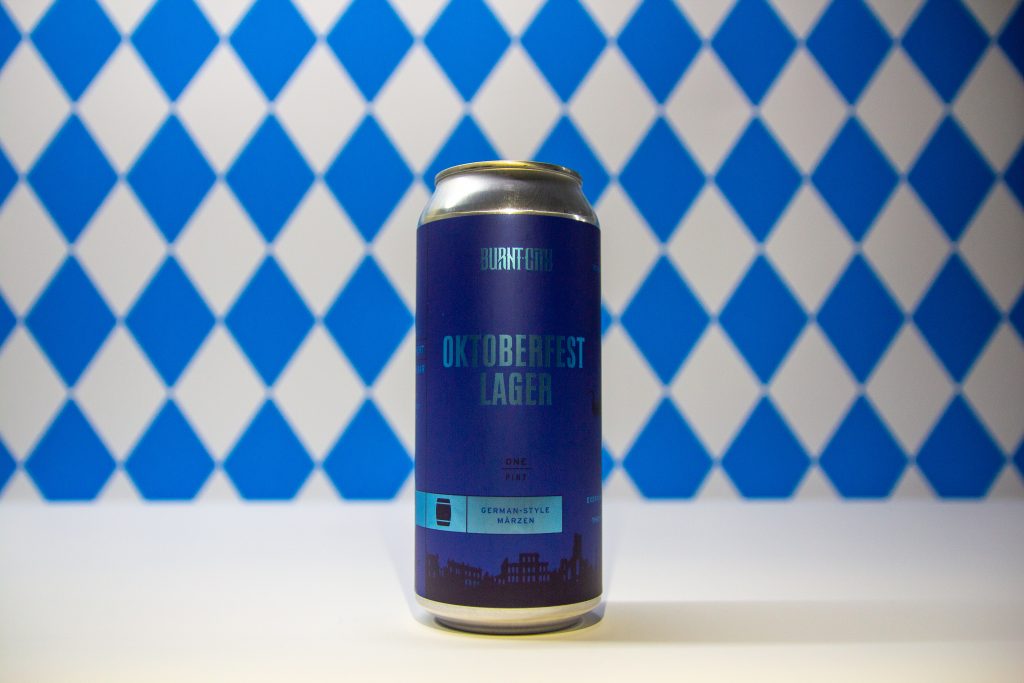 Chicago's very own Burnt City created an Oktoberfest lager that's a local spin on an old German favorite. Munich malts and Tettnanger hops combine to give this beer a flavorful maltiness, but it still finishes dry. Burnt City recommends drinking its Oktoberfest at BBQs, gatherings and even while belting out German Oompah songs with friends. So kick back, open up a can of Burnt City Oktoberfest, and bring the sights, smells and flavors of Germany with you to your next party!
Spaten Oktoberfest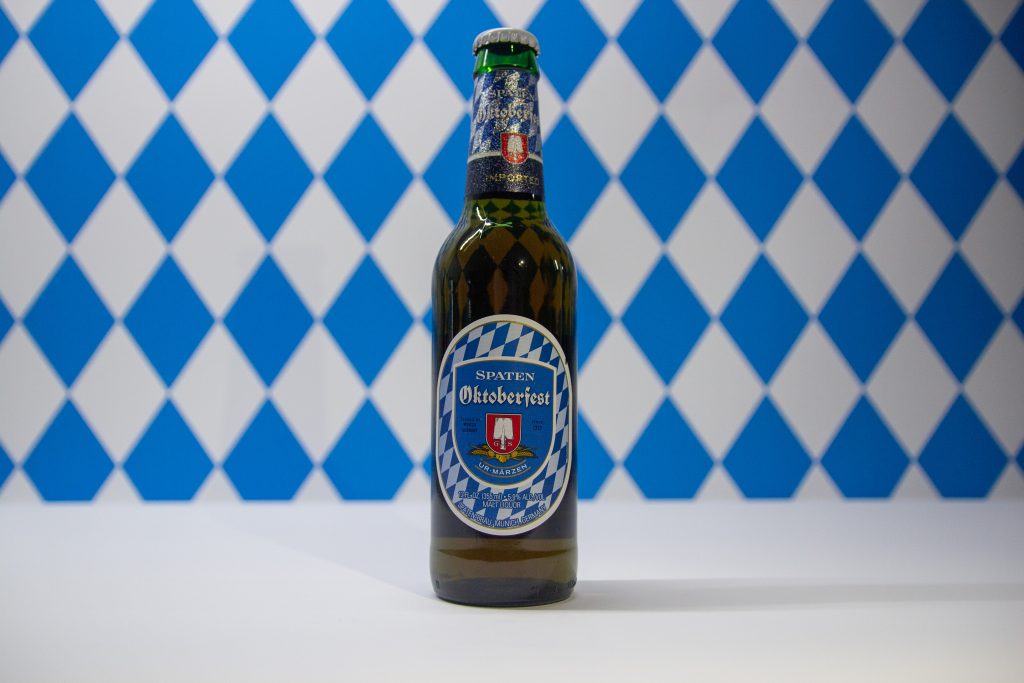 We're not kidding when we say this is the definitive Oktoberfest beer. Spaten's Oktoberfest was created in 1872, and imported from Munich, Germany, which means drinking this beer gives you the original Oktoberfest experience. The medium bodied beer is a perfect marriage of malty sweetness and hops. Oktoberfest doesn't officially start until the Mayor of Munich officially taps Spaten Oktoberfest. When that happens, it's time to raise your steins in celebration. Prost!