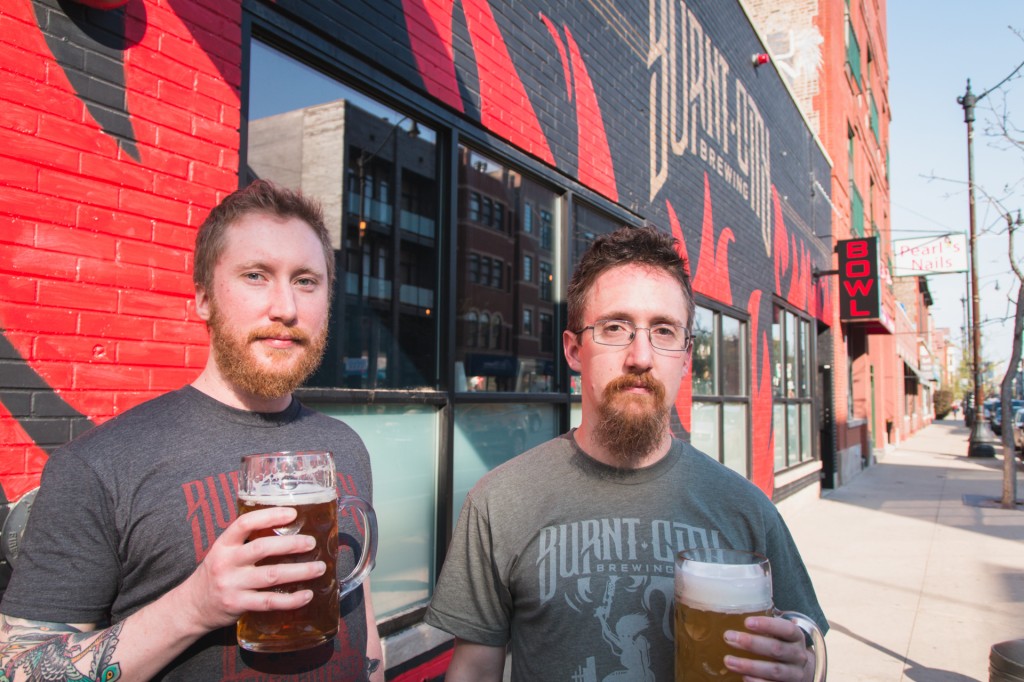 For Ben and John Saller, getting into the beer industry wasn't just about making their home-brewing hobby a means of income—it was about proving something. "I was tired of working for causes that I didn't care about," says Ben as he and his brother John show me around their production facility, a former Jay's Potato factory on Chicago's South Side. "I have a bit of a chip on my shoulder because you hear people talk shit about home-brewers who try and 'go pro.' I think it's certainly true some of the time but we're the biggest critics of our beer. I'm determined to not give up on having this be a career for me."
That same determination stayed with the entire team behind the former Atlas Brewing Company when they were told another brewery had a better claim to the trademark name, "Atlas" and would be forced to change their name.
"When we lost the name it was such a psychological blow," says Greg Lamacki, Chief Operating Officer of Burnt City Brewing. "After the initial shock we sat down and said, 'You know we've got two choices here: are we going to cry about it and hire more lawyers? Or we can just go ahead, move on, and find something better and make something better.'"
What do you think they chose?
Pressed for time and resources, the team brainstormed hundreds of names until they came to a unanimous decision about one of them: Burnt City Brewing.
"Initially, we wanted to keep the new brand similar to Atlas," recalls Ben. "And then at some point we asked ourselves, 'Why?' So we said screw it, let's do something different."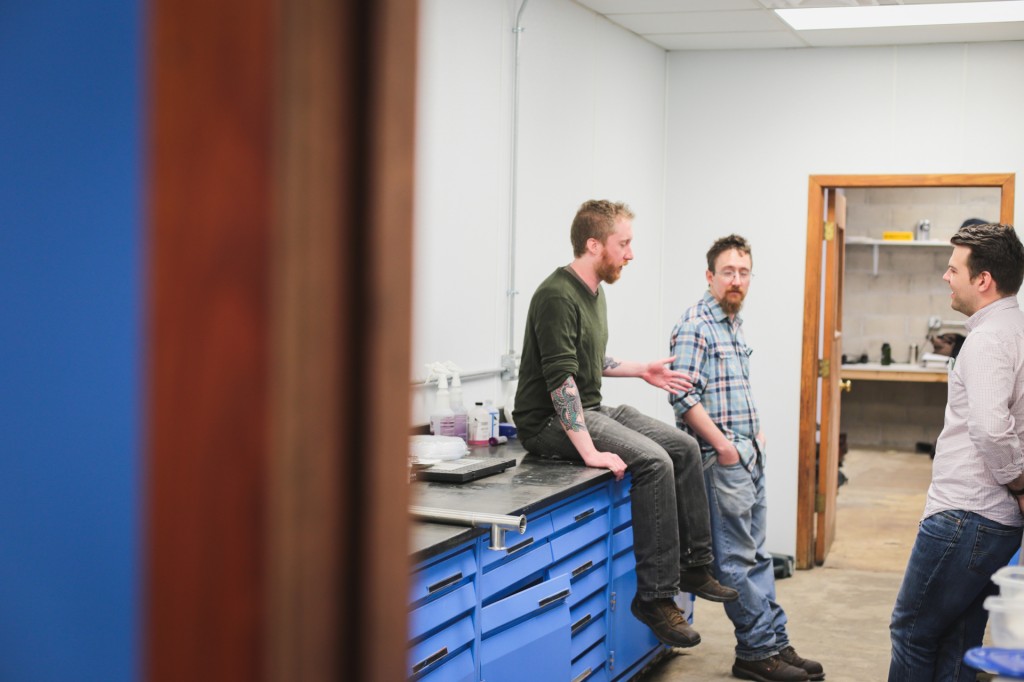 Taking inspiration from the Great Chicago Fire of 1871, Burnt City plays on a modern post-apocalyptic world where Dick The Butcher (Pale Ale), Balloon Boy (Wheat Ale), and Face Melter (IPA) are all characters. "It was one of the only things that Greg, Steve (Soble), John, and I agreed on immediately," remembers Ben.
"The Chicago Fire was one of the most devastating fires in the history of mankind, and look at Chicago 20 years afterwards—hosting the World's Fair," says Greg, who's speaking with a passion about Chicago's storied history that has me completely captivated.
"There were people talking after the fire that said, 'You know maybe we shouldn't rebuild—maybe we should move south,'" he continues. "But a strong group of people in Chicago, names that we know today like McCormick, Burnham, Montgomery Ward, Marshall Field, they all didn't want to give up on Chicago and the dream of this Midwestern city on the lake. They fought through what was devastation and rebuilt a burnt city. They said screw it, we're going to rebuild the greatest city in the entire world, and I think that's what they did."
With a newfound energy and determination around their brand, Burnt City looks to continue making high quality beers for the people of Chicago.
"Now that we've changed the name and are actually packaging the new brand, it's really liberating," says John.
Ben adds, "We've gotten nothing but good feedback from everybody who's offered comments on the new look. I understand that packaging is important but we're always going to brew the best beer we can."
---
The Beer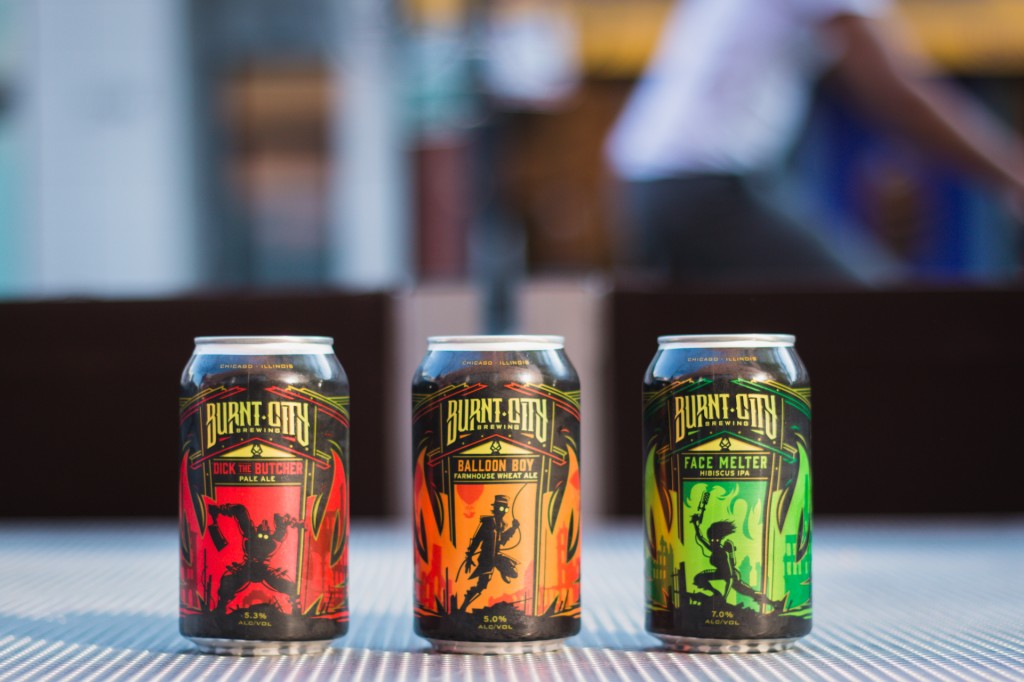 ---
Balloon Boy Farmhouse Wheat Ale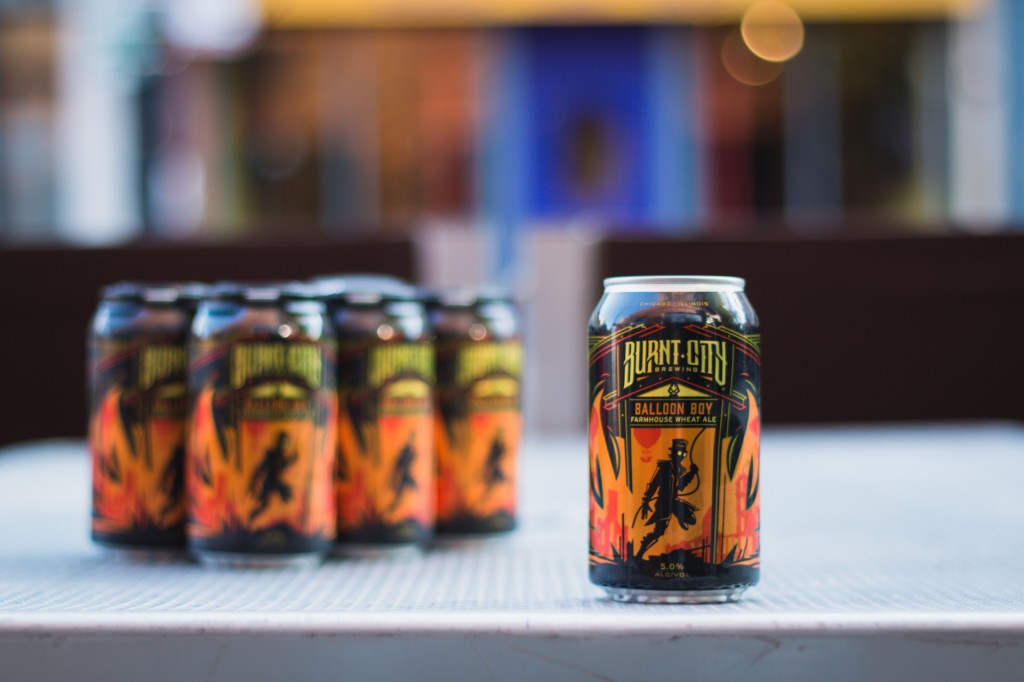 This is a wheat ale fermented with a Saison yeast. Belgian-style, where the yeast flavors are a central theme to the beer. We used a hybrid of two Saison yeasts that was developed by a Chicago-based yeast lab. It gives really pretty flavors, kind of a tart citrus note, a little pear and banana and bubble gum. It has German Noble hops that are pretty subtle and then we use a combination of pale barley, wheat, and rye malt to give it subtle maltiness. The yeast causes it to finish pretty dry and the rye gives it a little more texture on the palate. Crisp and refreshing.
---
Dick The Butcher Pale Ale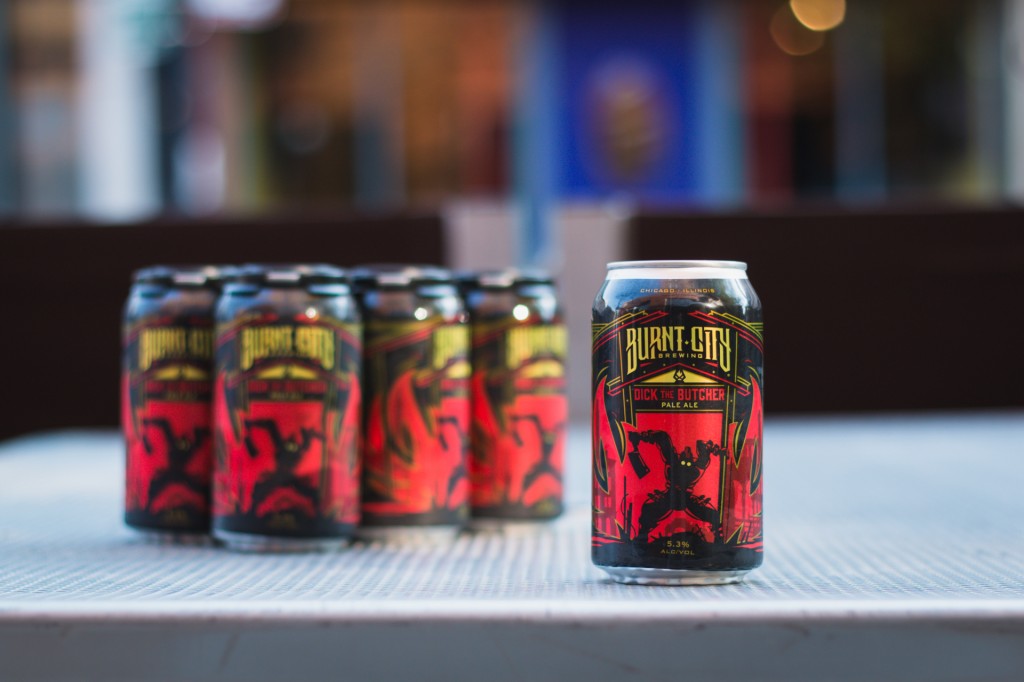 Nicely balanced pale ale featuring Cascade hops from the Pacific Northwest so it has your classic American citrusy grapefruit hop character. It's nice and hoppy without being super bitter. Pretty dry, which, once again, tends to be the case with most of our beers. We use wheat and rye in it. I prefer to use pale malts and grains to add to the body and texture of the beer, rather than a lot of caramel or sweet malts (although we do use those sometimes).
---
 Face Melter Hibiscus IPA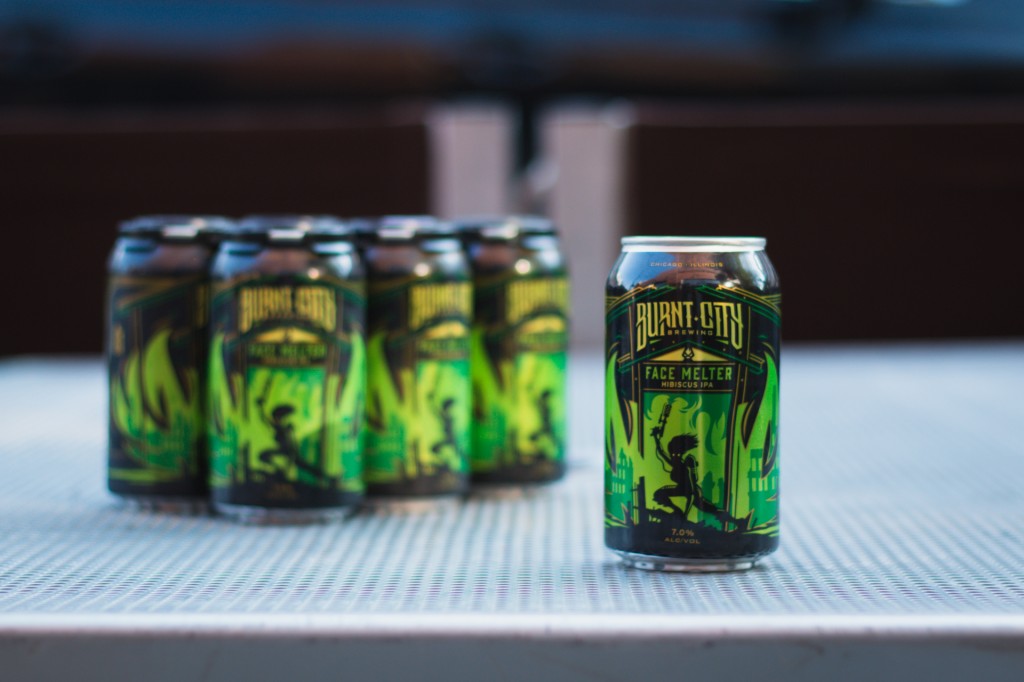 The Face Melter is an IPA brewed with Cascade, Centennial, and Citra hops. It's brewed with some medium Crystal malt that gives it a little sweetness for balance and adds a nice orangy-red color to it. We steep a bunch of dried hibiscus flower in the whirlpool and that gives it a wonderful tart fruity hibiscus note and a cool pink color.
---
---
Want to be notified of future Lakeshore Beverage Beer Blog posts? Sign up for the Lakeshore Beverage Email Newsletter!
---