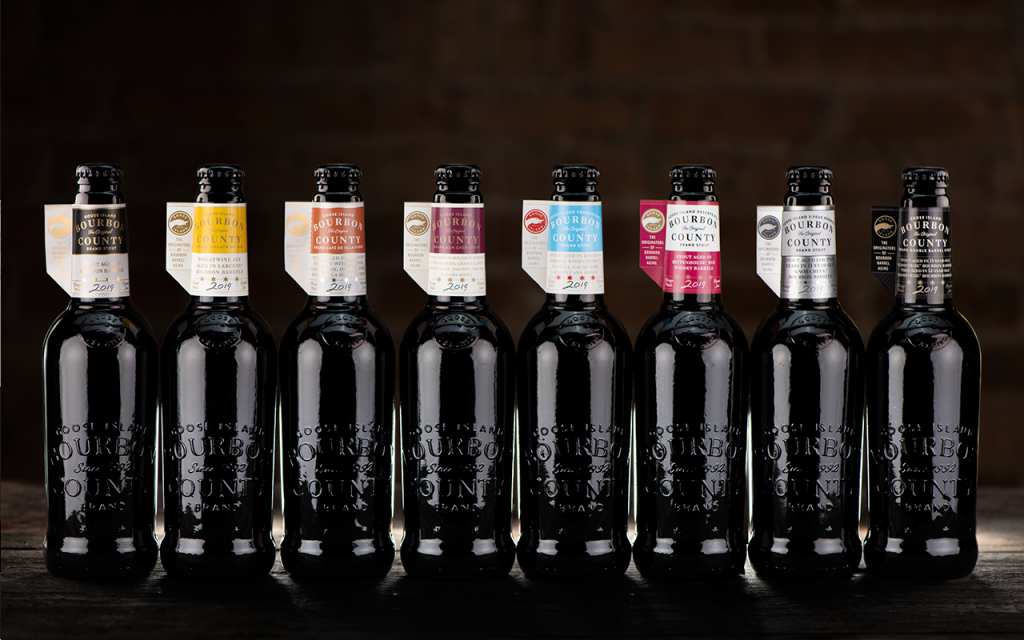 Bourbon County season is finally here and this years lineup is shaping up to be one for the books. With Prop Day and Black Friday fast approaching we wanted to take this opportunity to introduce you to this year's Bourbon County lineup. Every year's Bourbon County release seems to be more ambitious than the previous, with this year being no exception. Whether you are a barrel aged purist or someone looking for unique flavor variants, this year's release truly has something for everybody.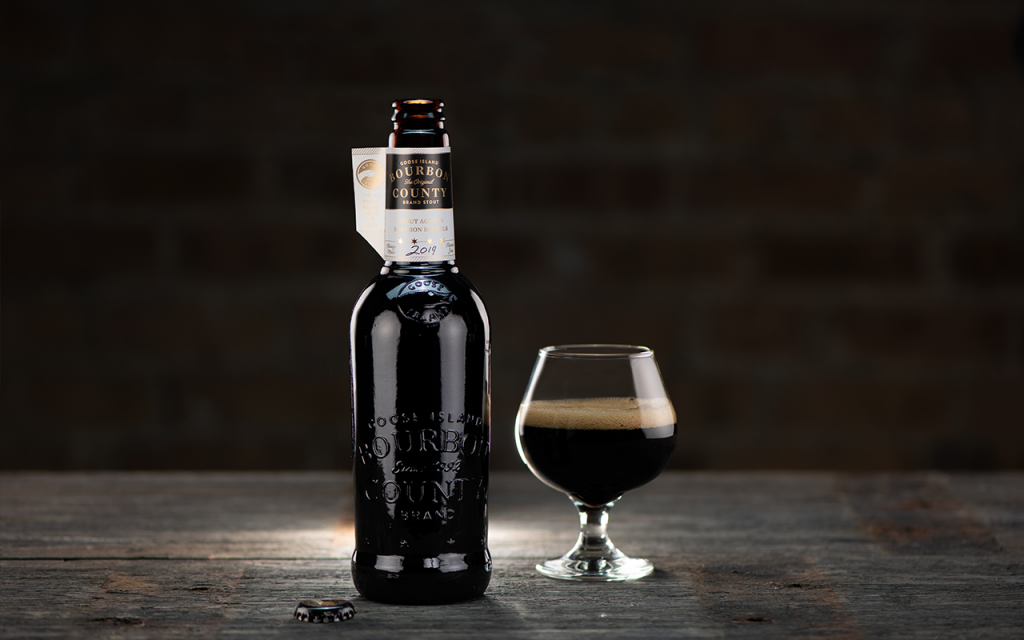 Bourbon County Stout
This year's Bourbon County Stout, aged in a mix of Heaven Hill, Buffalo Trace, and Wild Turkey barrels, yields a rich, complex mouthfeel. Flavors of cocoa, fudge, vanilla, caramel, almond, plus leather and tobacco, permeate this beer and deepen with each sip.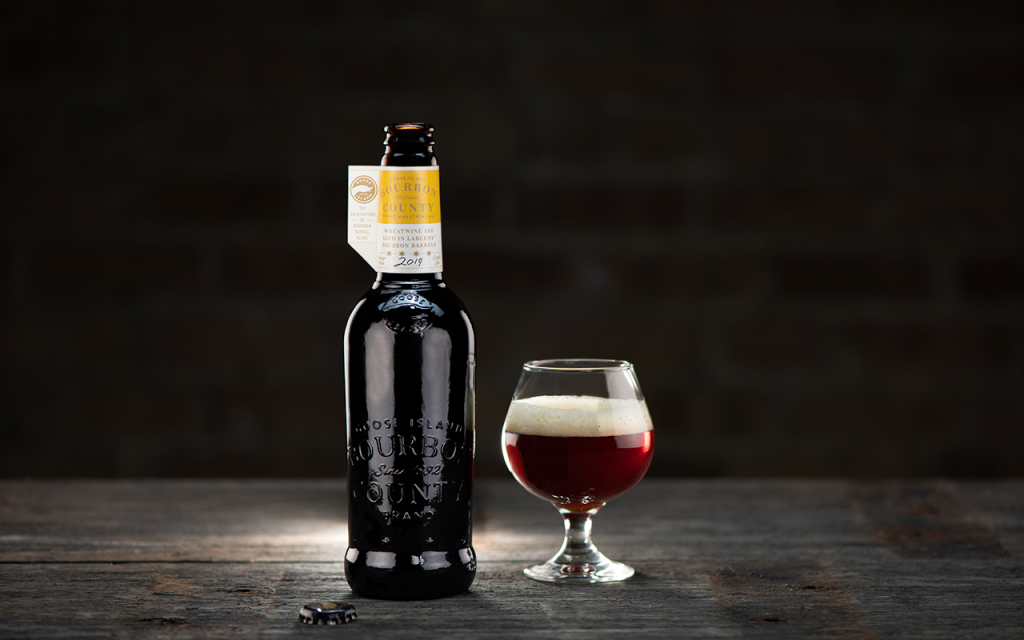 Bourbon County Wheatwine
The 2018 Festival of Wood and Barrel-Aged Beers (FoBAB) award-winning variant is back for its second year, this year aged 100% in Larceny wheated bourbon casks from Heaven Hill. The result is a softer flavor profile, full of caramel, vanilla, butterscotch, and toffee flavors, all while carrying the nuances of Larceny bourbon barrels.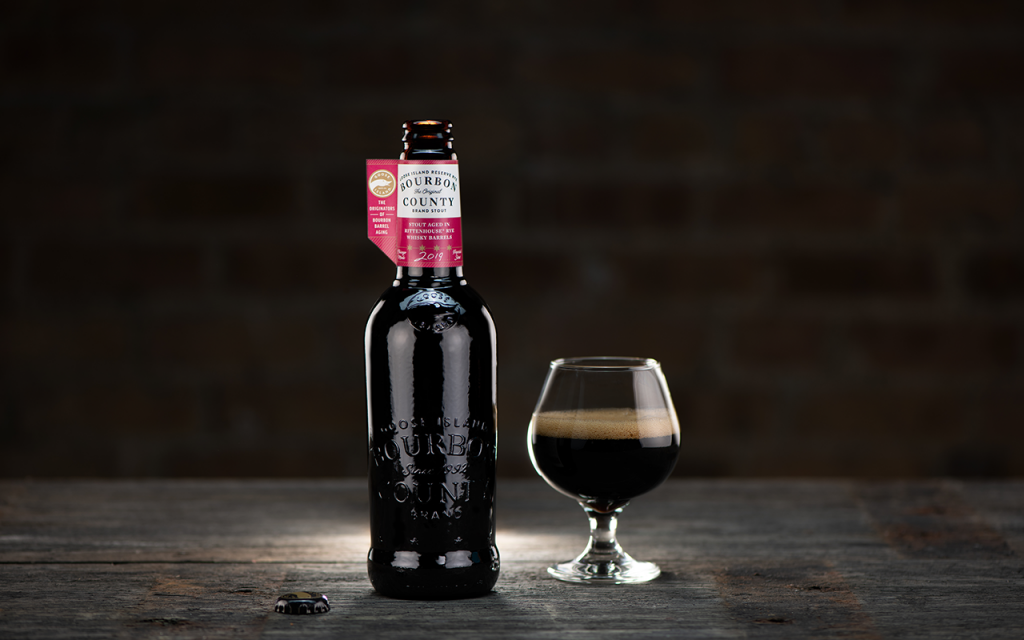 Reserve Rye Bourbon County Stout
Reserve Bourbon County Stout showcases how a premium single source bourbon barrel can influence the nuances and flavors of the original BCS.The 2019 Reserve Rye is aged in 100% Rittenhouse Rye barrels – often referred to as "the bartender's favorite" rye. Rittenhouse's Barrels had a unique effect on the original imperial stout, imparting flavors of fruit and spice. Reserve Rye accentuates all that makes Rittenhouse and Bourbon County unique. 
2-Year Reserve Bourbon County Stout
2-Year Reserve Bourbon County Stout was aged 24 months in 11-year-old 25th Anniversary Knob Creek barrels. The barrels of this once in a lifetime bourbon delivered an oak-forward intensity accented with subtle hazelnut and chocolate notes that complimented the flavors inherent in Original Bourbon County Stout.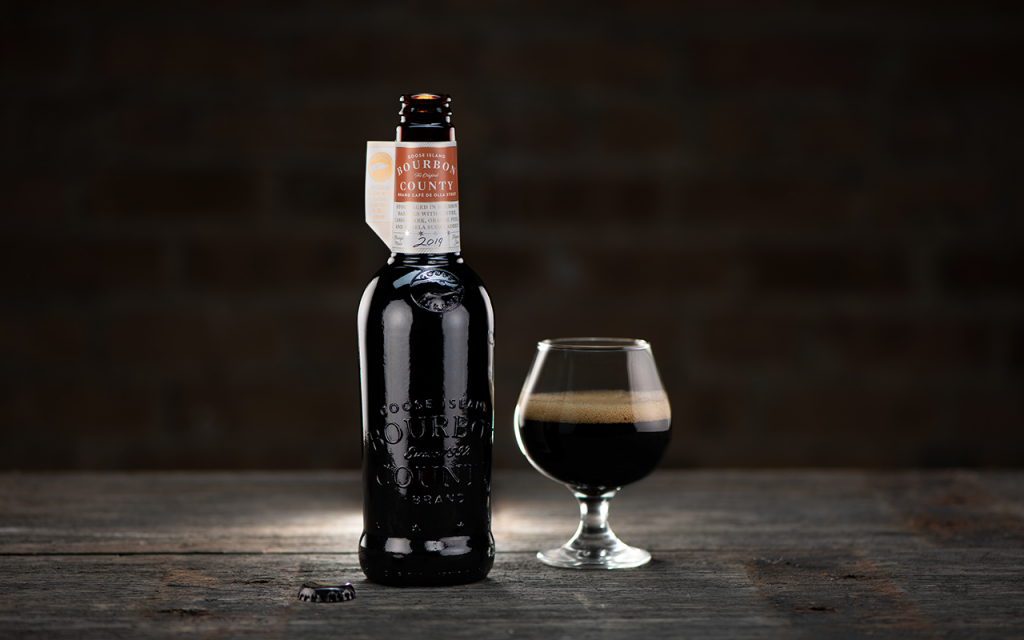 Bourbon County Café de Olla Stout
Created in partnership with Intelligentsia Coffee, Café de Olla is inspired by the traditional Mexican beverage of the same name. Goose Island added coffee beans and cold brew coffee to Original Bourbon County Stout and then enhanced this beer further through additions of cassia bark, orange peel, and panela sugar. The resulting beer is layered in complexity. Coffee and orange permeate the nose and are followed by notes of cinnamon, chocolate, and a pleasant sweetness.
Bourbon County Mon Chéri Stout
"Mon Chéri," or "my darling" in French, is a love letter from Goose Island brewer Quinn to his wife, an avid lover of all things cherry. Mon Chéri is made with Balaton and Montmorency cherries, oats, and a dash of brown sugar. The interplay of these ingredients creates aromas of amaretto and almond. With each sip you'll instantly be reminded of cherry cobbler. Mon Chéri has a silky, velvety finish thanks to the addition of oats to the beer.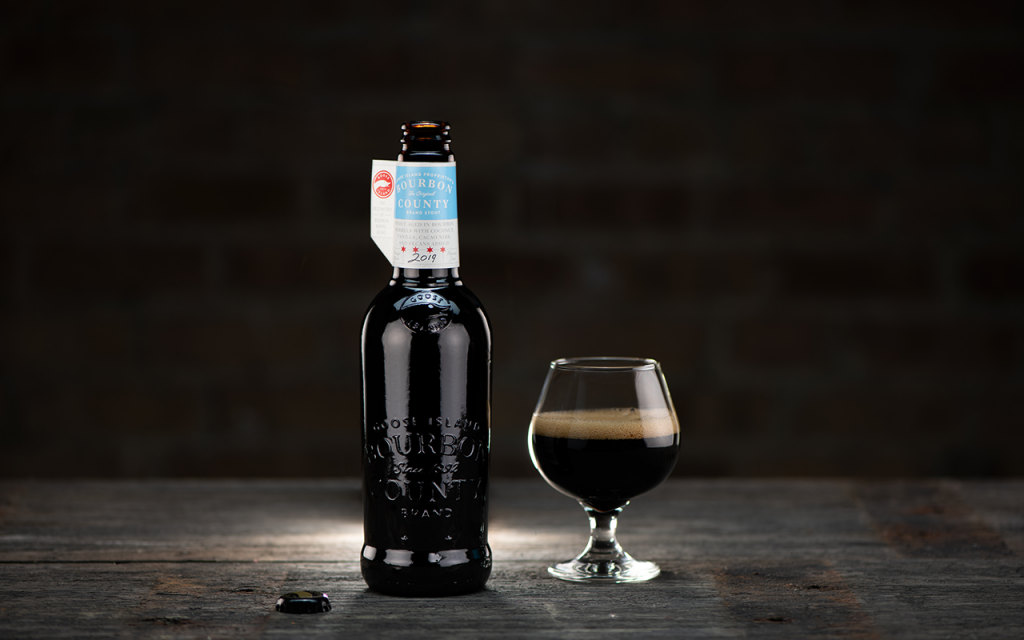 Proprietor's Bourbon County Stout
2019 Proprietor's Bourbon County Stout is an homage to some of the most beloved ingredients from Bourbon County variants of years past. Toasted pecans, coconut, cocoa, and vanilla mingle together to create flavors reminiscent of Tiramisu. Expect an aroma of dark chocolate, toasted coconut, and caramel to round out this decadent stout.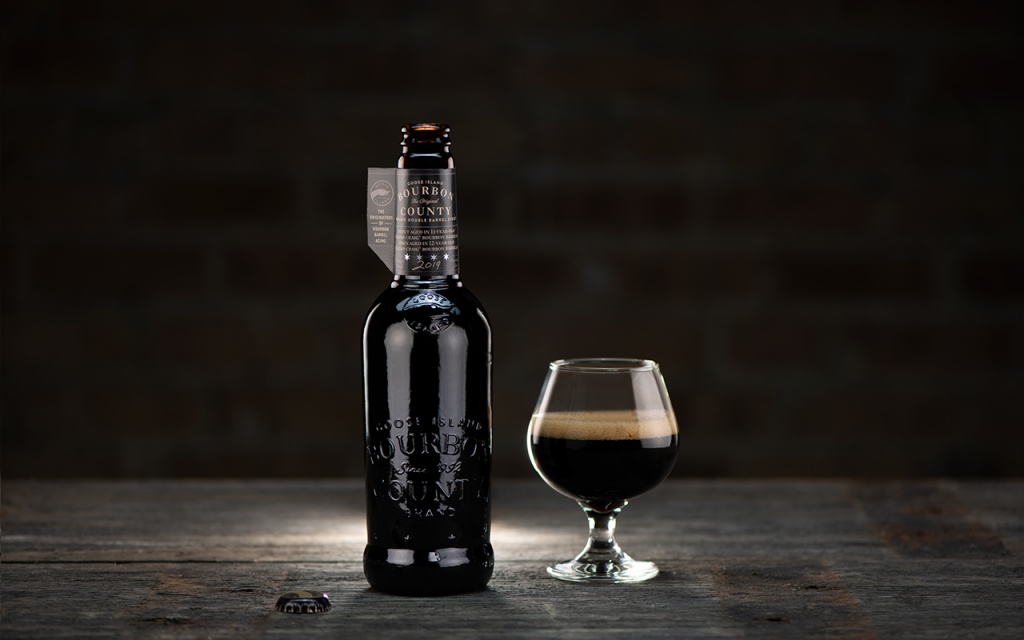 Bourbon County Double Barrel Stout
Bourbon County Double Barrel Stout has a depth and flavor that can only be achieved through time, patience, and partnership. This stout was first aged 12 months in 11-year-old Elijah Craig barrels from Heaven Hill distilleries. Then the beer is emptied from those barrels and filled into fresh 12-year-old Elijah Craig barrels, the same barrels that housed the Whisky Advocate 2017 Whisky Of The Year. The beer is aged for another year in those barrels and the result is a stout like no other. Incredibly intense, this beer will be a true gem for the faithful fans that seek it out and get to try it. 
Excited to give the new BCS lineup a try? Check out our events page to see where you can get your hands on these delicious beers.