Welcome to the next chapter of The Beer Glass Guide infographic, where we explore the sensorial benefits of glassware, as well as their historic influence in beer drinking culture.
This month we explore the goblet, also referred to as chalice. With the holiday season in full swing, an introduction to the range of wide mouth glasses is appropriate for entertaining the beer, wine and cider fans alike. Forget having to stock all types of glasses for your holiday party, we'll explain how goblet-style wine glasses can provide the ultimate drinking experience.
The Origin
Nearly all languages have a root word for a goblet-style cup, dating back to Medieval times. Goblets traditionally were large stemmed bowls designed for sipping strong beers and wine. The term chalice carries religious ties, as the "holy cup" used to serve ceremonial wine. Branded glassware from Trappist breweries such as Orval, Chimay and Westmalle have made goblets more recognizable and synonymous with Belgian-style beer over the past few decades.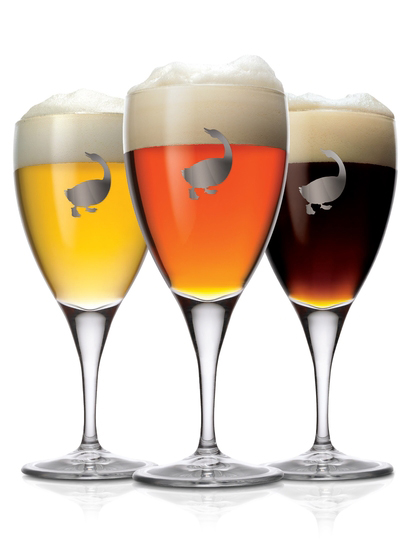 The Design
Goblet and chalice have often been interchangeable, however the primary difference is the thickness of the glass. Chalice having thicker walls and heavy feet, and Goblet being more elegant with long and thin, wine-like stems. Both are often ornately decorated, engraved and rimmed in silver, gold or platinum.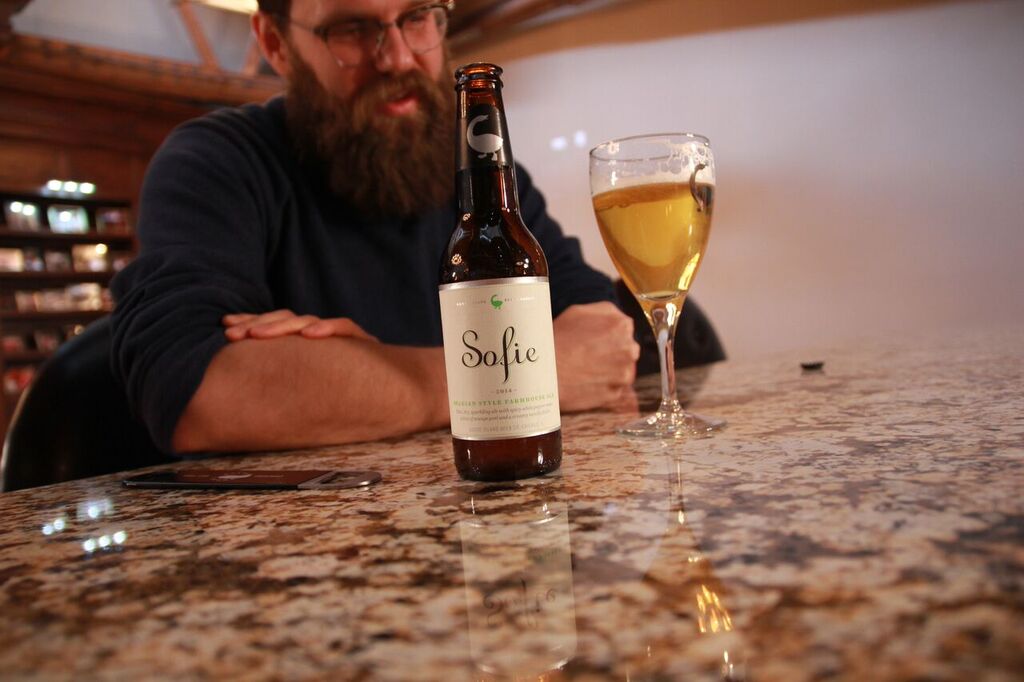 The Benefit
Wide mouth glasses are extremely versatile for serving many kinds of beer, cider and wine, which is both helpful and conversational when entertaining. The subtle curves provide more intense aroma for pleasant, yeast-derived spice characteristics. Designed to maintain the foamy head, it allows for generous sips, letting the palate more evenly experience the flavors. Thicker walled glasses insulate and help keep malty beers and wines at cellar temperature (50-60 degrees), while thinner wine-style glasses will keep ales and ciders at their optimal cooler temperature (40-50 degrees) longer.
The Beers Best Enjoyed:
Belgian Dark Ales, Pale Ales, IPAs and Wild Ales
Belgian Strong Ales, Dubbels, Tripels, Quadrupels
English Barleywines and Wheat Wines
Saisons and Farmhouse Ales
Featured Beer: Goose Island's Vintage Ales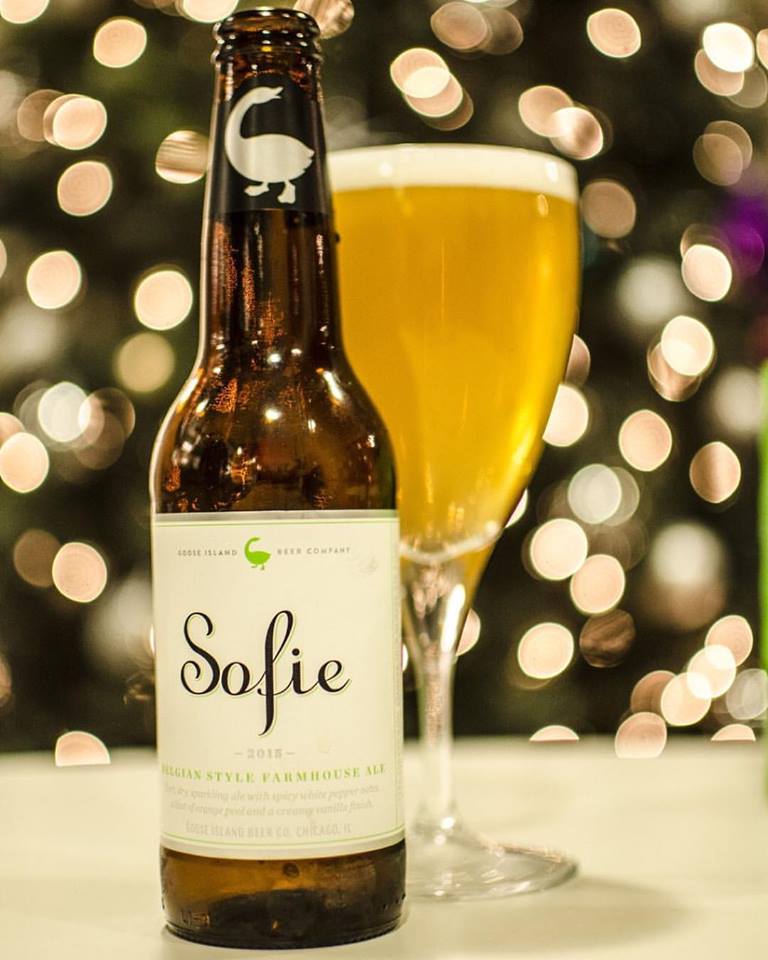 Goose Island, known for their Belgian-style beers has long served their Vintage Ale series from beautiful, platinum stamped wine chalice glasses. The Vintage Ales series of four wild ales are complex in flavor, yet approachable and perfect for food pairing – drawing a lot of praise from wine-loving beer drinkers.
Sofie (6.5% ABV, 20 IBU) – A Belgian-style Farmhouse Ale wine barrel-aged with an abundance of hand-zested orange peel. Spicy white pepper notes contrast the citrus tartness. The light, refreshing, creamy vanilla finish will excite those fond of Champagne.
Matilda (7% ABV, 26 IBU) – A complex Belgian-style Pale Ale fermented with the wild yeast Brettanomyces. Matilda pours a golden sunrise color with dried fruit and clove aromas, a spicy yeast flavor, and a satisfying dry finish.
Juliet (8% ABV, 15 IBU) – A tart, fruity, complex ale fermented with wild yeasts and aged in wine barrels with blackberries. Notes of wood, tannin, dark fruit and spice make Juliet an ideal beer to suggest to Pinot Noir enthusiasts and beer drinkers who are fond of Belgian sour ales.
Lolita (8.7% ABV, 32 IBU) – A rose-colored Belgian-style Pale Ale fermented with wild yeast and aged on raspberries in wine barrels. Aromas of fresh raspberries, bright jammy fruit flavors and crisp, refreshing body make Lolita ideal for beer drinkers fond of Belgian Framboise.
---

---
Want to be notified of future Guide to Glassware posts from Kim Leshinski? Sign up for the Lakeshore Beverage Email Newsletter!