A few months back we introduced The Beer Glass Guide infographic as a helpful tool in understanding both the sensorial benefits of glassware, as well as their historic influence in beer drinking culture.
This month we feature the stein, an iconic vessel with five centuries of beer drinking history and nostalgia. Steins have long been valued as works of art and collectors items, sought out around the world. Below is a brief history of how it came to be and the relevance it maintains today.
The Origin Of The Stein
"Stein" is derived from the German word "steingut" (meaning stoneware), and is the English expression for a traditional stone or decorative beer mug. Germans are more likely to say krug, bierkrug, steinkrug or glaskrug (glass). Maß (pronounced măs) refers to the 1 liter measure of beer in a handled drinking vessel, which is a staple at Bavarian beer gardens and Oktoberfest celebrations.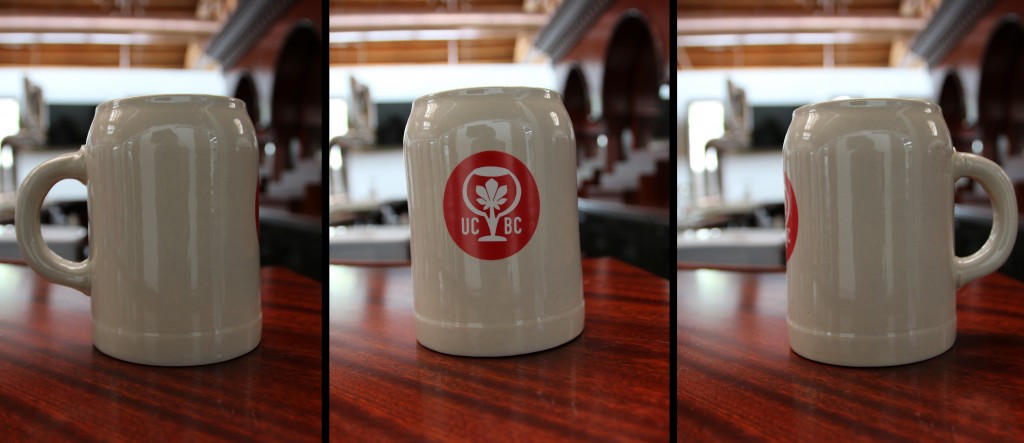 The Design
Steins usually come in 0.5 litre or 1 litre increments, and are often decorated in a German or Bavarian­-influenced nostalgic manner. For centuries they have been produced in a variety of materials including pewter, silver, glass, porcelain, stone, wood and crystal. Many theories exist linking the addition of hinged pewter lids to the Black Plague, implemented as a sanitary method for preventing disease and insects from getting into the beer. Over time steins and lids became more elaborate and intricate, customized with carvings, etchings and paintings of anything from characters and crests, to historical figures and celebratory events.
The Benefits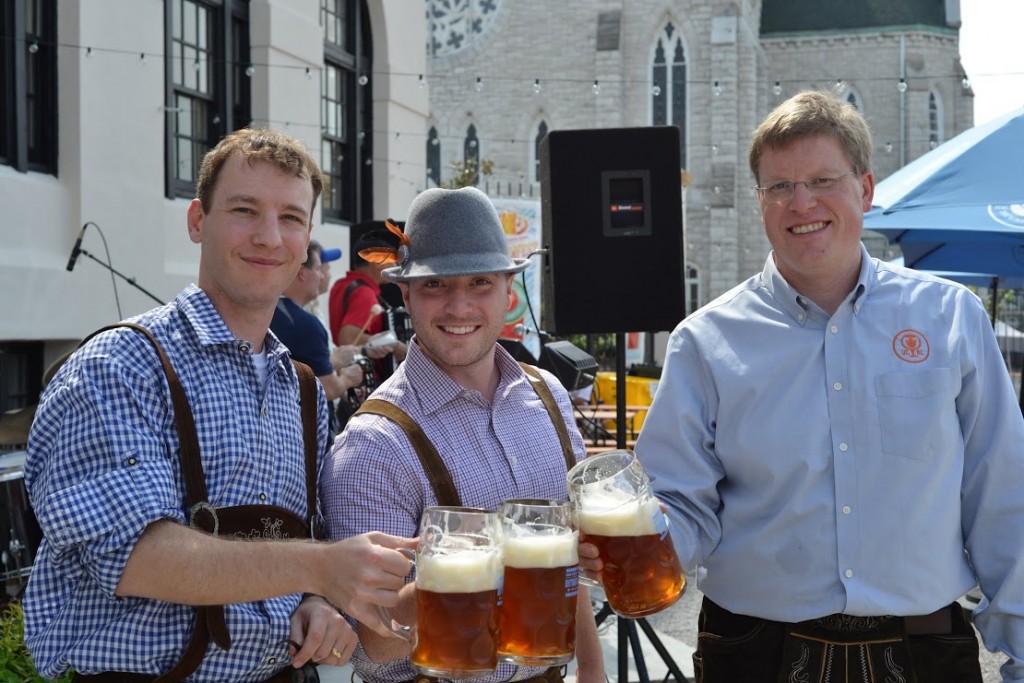 Early stoneware and porcelain benefited as being both functional – keeping beer cold and sanitary, as well as aesthetic. The Bavarian seidel is one of the largest glasses made for beers, making it great for drinking lower gravity beers outdoors. The thick glass helps insulate the beer to keep it cold, while the handle makes it easier to hold, keeping the heat of your hands away from the beer. An iconic fixture in British pubs, the smaller English dimpled pint glass (resembling a grenade) has a rounded taper and wide mouth. The reasoning behind the dimples vary. Some say they were designed to reduce the amount of glass needed to make them. Others argue that the facets catch the light and increase the color and clarity of the beer. Virtually indestructible, they were said to be preferred by bartenders for withstanding frequent clinking, washing and use.
The Traditions

The German stein is synonymous with the legendary Oktoberfest celebration that happens each year in late September, ending on the first Sunday of October. A tradition that began in Munich is replicated and honored all around the world. Florian Kuplent, a Bavarian native and Brewmaster/Co­-founder of Urban Chestnut Brewing Company in St. Louis, brings a piece of home right to their own biergarten at the brewery. Their 5th Annual Oktoberfest St. Louis will feature games, food, music and of course beer, including his own traditional Oktoberfest, "Oachkatzlschwoaf."
The Beers Best Enjoyed:
Dark Lagers such as Dunkel or Schwarzbier
Strong Lagers  such as Doppelbock, Maibock, Weizenbock, Eisbock
Bavarian Lagers­ such as Oktoberfest or Märzen
Pale Lagers ­such as Vienna or Helles Lager
Featured Beer: Urban Chestnut Oktoberfest "Oachkatzlschwoaf"

An "export" style lager, brewed for the annual Oktoberfest celebration, is malty yet well balanced like the bier traditionally served at Oktoberfest in Munich. However, their Festbier has a tale/tail of its own – Oachkatzlschwoaf (pronounced "oh­khut­zel­schvoaf") translated is "tail of a squirrel"… just a little Bavarian humor.
Try Oachkatzckschwoaf For Yourself!
Tonight, Thursday, September 10th, Bangers & Lace in Evanston is hosting a tap takeover featuring six Urban Chestnut beers. Brewmaster and CoFounder Florian Kuplent will be hosting so stop by, grab a beer and say hello. He'll be there from 6-8pm.
---

---
Want to be notified of future Guide to Glassware posts from Kim Leshinski? Sign up for the Lakeshore Beverage Email Newsletter!