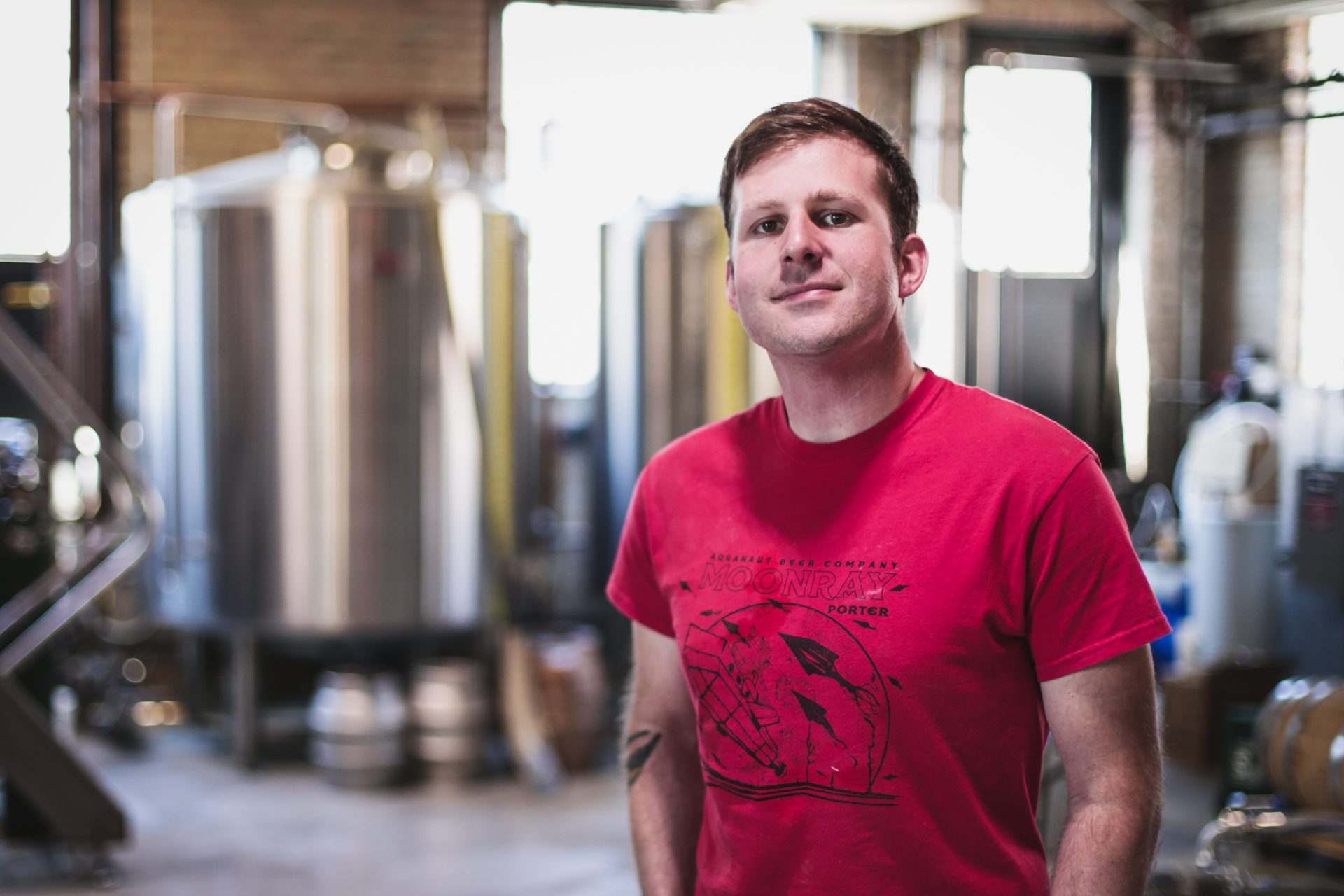 Lakeshore Beverage is pleased to welcome Aquanaut Brewing Company to our growing family of brewery and beverage partners. Located near Ravenswood tucked into the Bowmanville neighborhood of Chicago's Northside, Aquanaut specializes in malt-forward, English-inspired recipes — something unique to Chicago's craft beer scene. We sat down with Eric McNeil, who serves as the brewery's head brewer and creative director, to hear a little more about the story behind Aquanaut.
 "Someone gifted me a home-brew kit to learn how to brew and it escalated into learning about recipes and getting more and more advanced in brewing," says Eric, a trained graphic designer who also took classes at the renowned Siebel Institute and roasted coffee for Bow Truss Coffee Roasters before Aquanaut was fully up and running.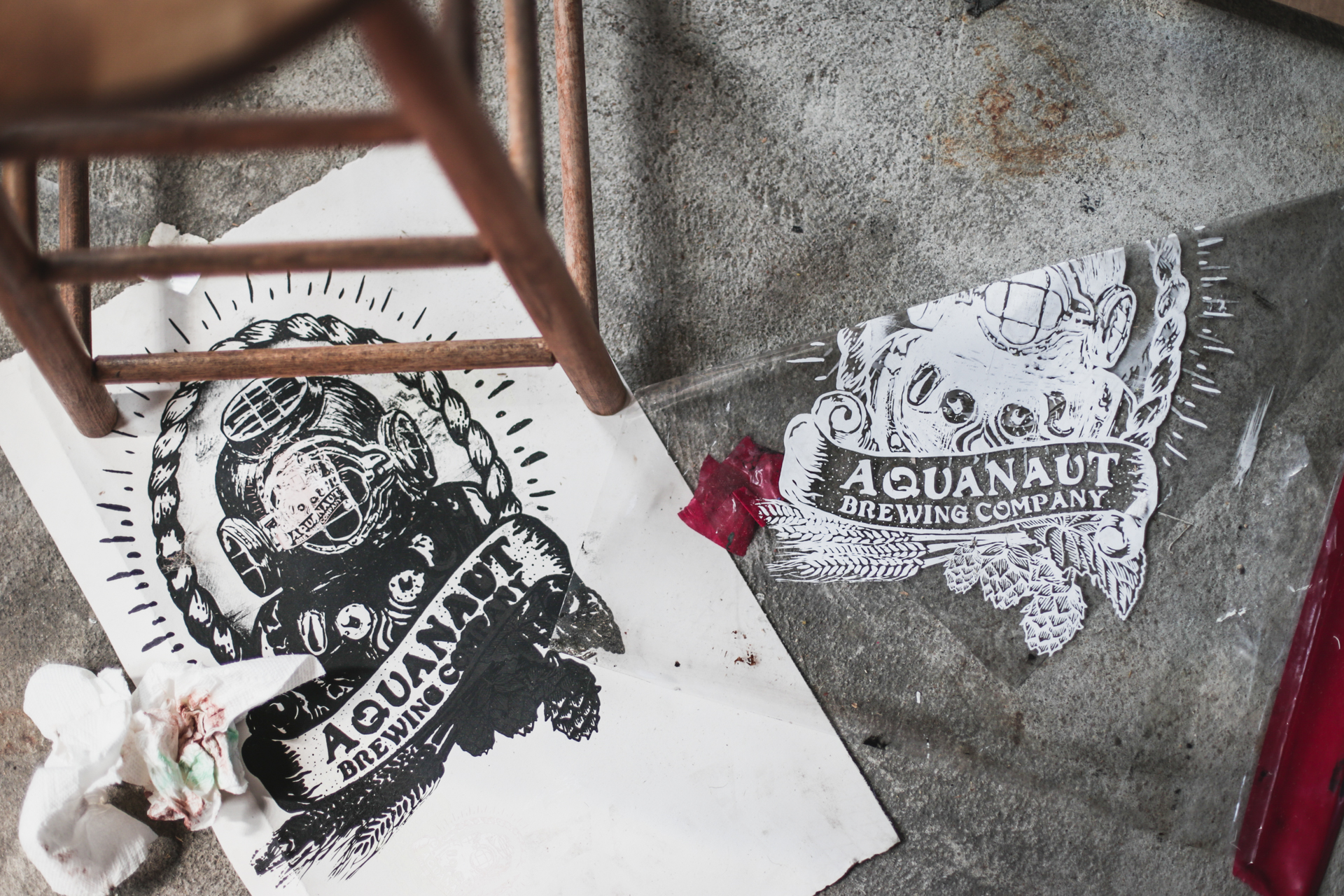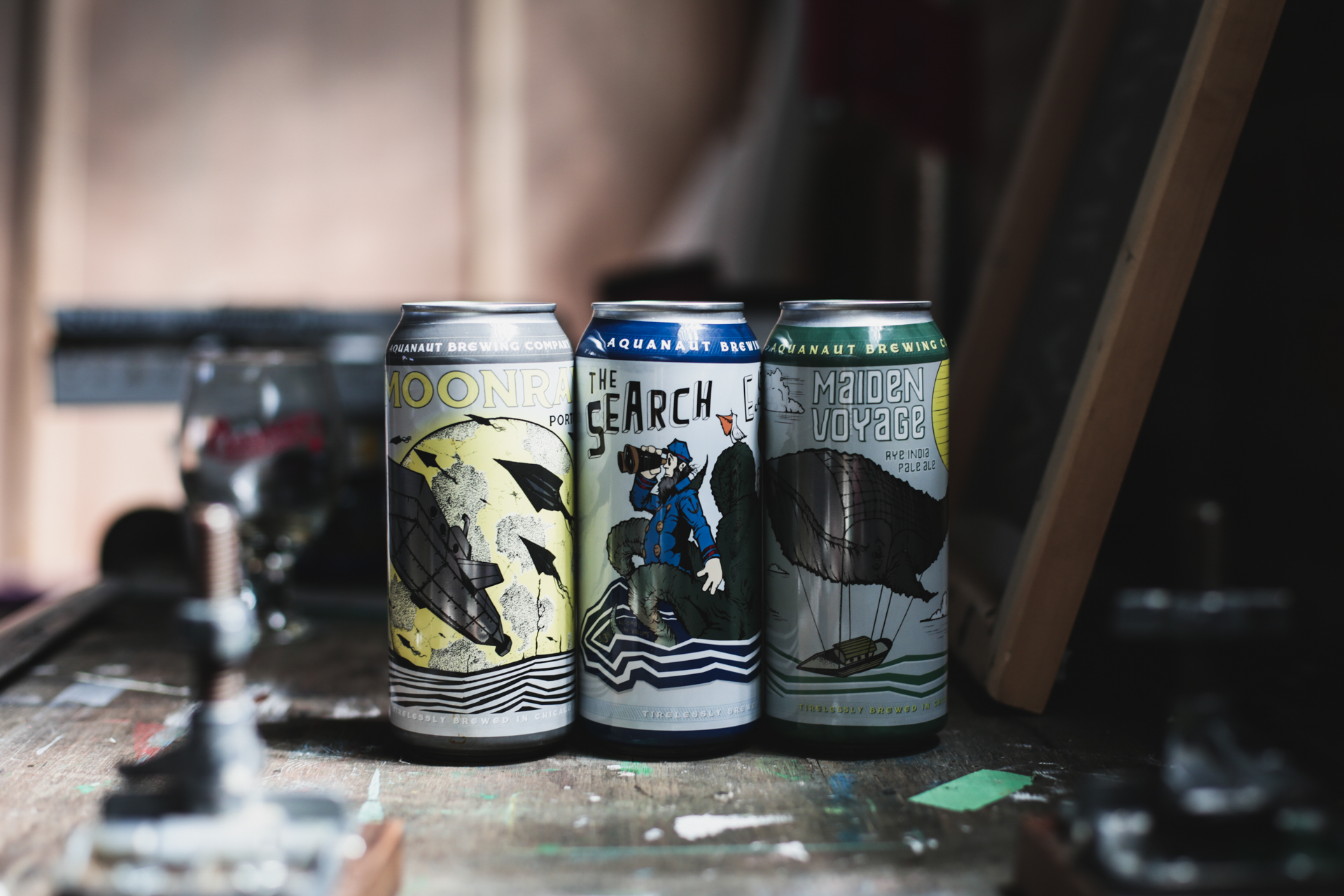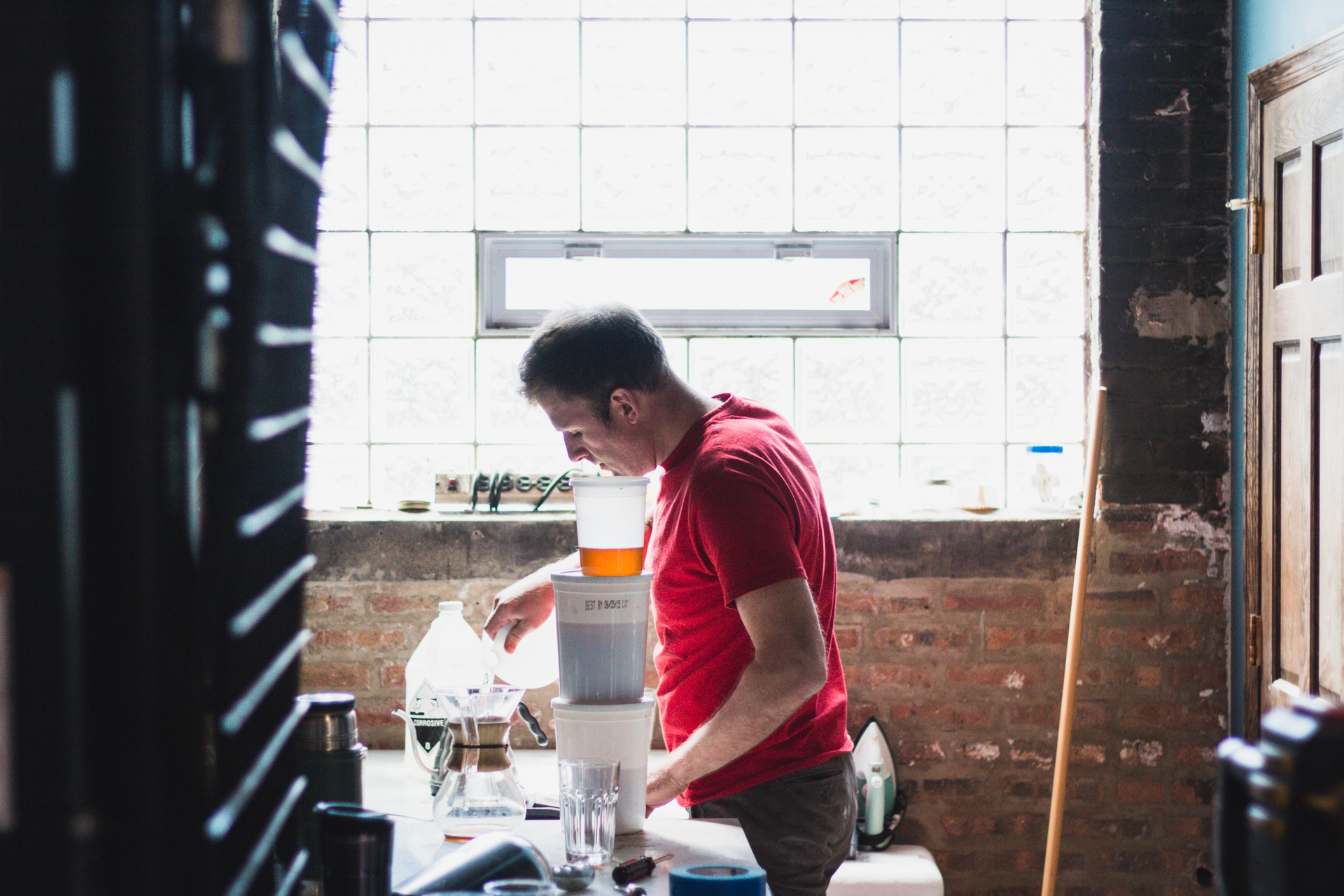 While working as a freelance graphic designer, Eric began brewing small batches of beer for friends and events under the moniker, Strange Pelican. "I designed a logo for Strange Pelican and started designing labels sort of as a portfolio piece to try and get a job at a package design agency," says Eric.
Soon their beer started gaining momentum and recognition, and Eric began to think more seriously about opening a brewery.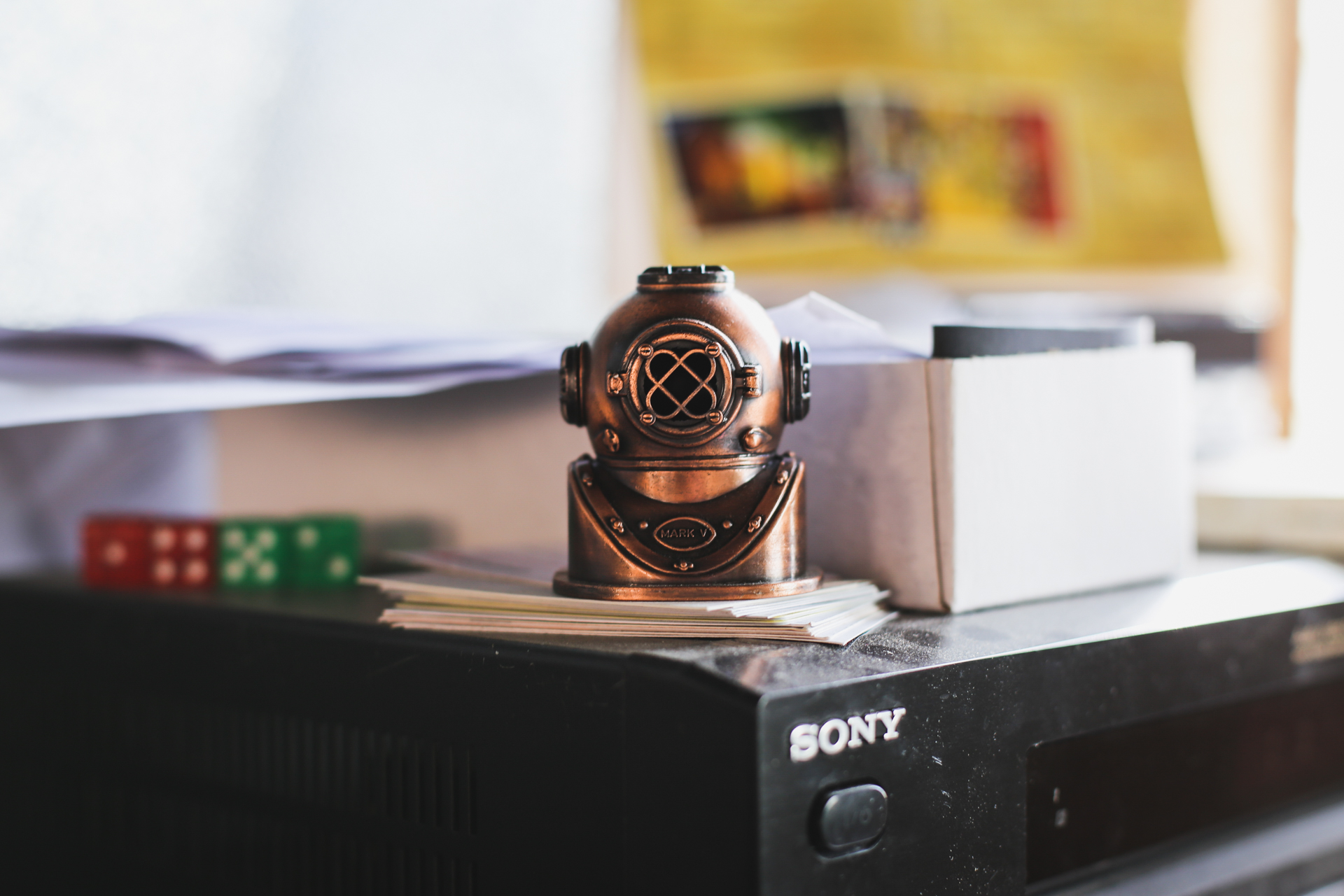 After a series of delays with permits, rental space, and yes, even a name change, Aquanaut sold its first keg in October of 2013. With a focus on malt-forward, English-inspired beers, Aquanaut brings something that's missing to Chicago's craft beer scene.
"With English styles I feel like we can have a lot more flexibility and fun with the recipe by using the grains for variety as opposed to only relying on new variety's of hops. I'm not saying that I don't enjoy using new intriguing hops, this is just something that I feel is quite unique. It's all about balance," says Eric.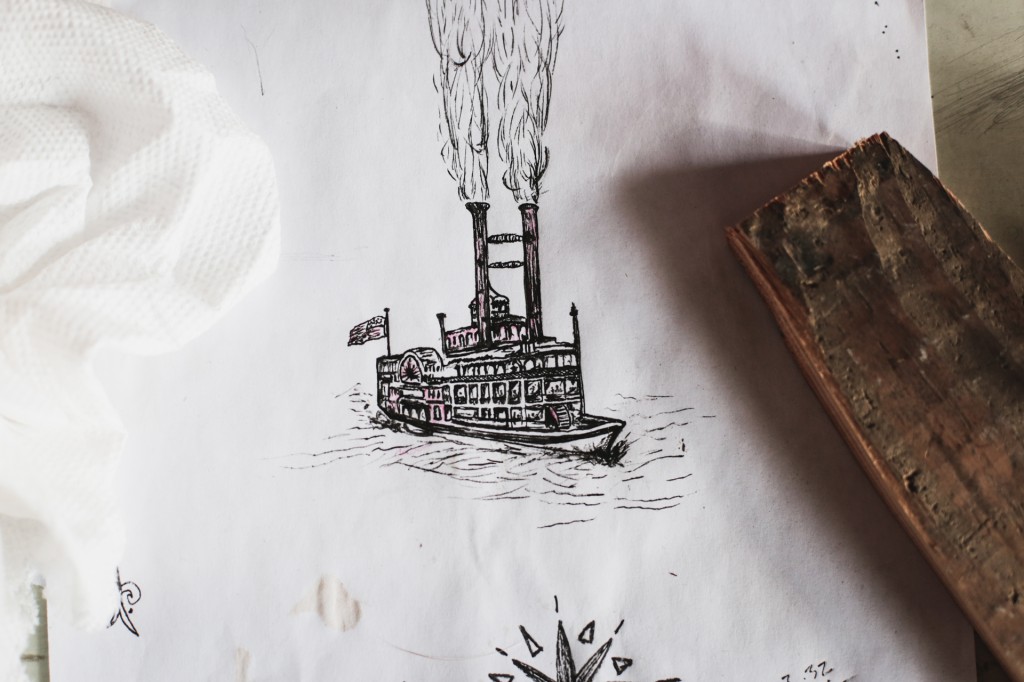 They even go as far as treating their water supply to more accurately reflect the water profile of Burton, England. This helps in accentuating the malts more than the hops, given the style of beer.
Eric was originally drawn to traditional English-style beers when he came across the use of beer engines to serve cask-conditioned ales. "The most proper way to do a firkin is to add the beer when it's just at a certain level of fermentation so that it will continue its secondary fermentation in the cask, achieving carbonation." This technique gives the beer a certain creaminess and richness that provides a different mouthfeel than force-carbonated beers.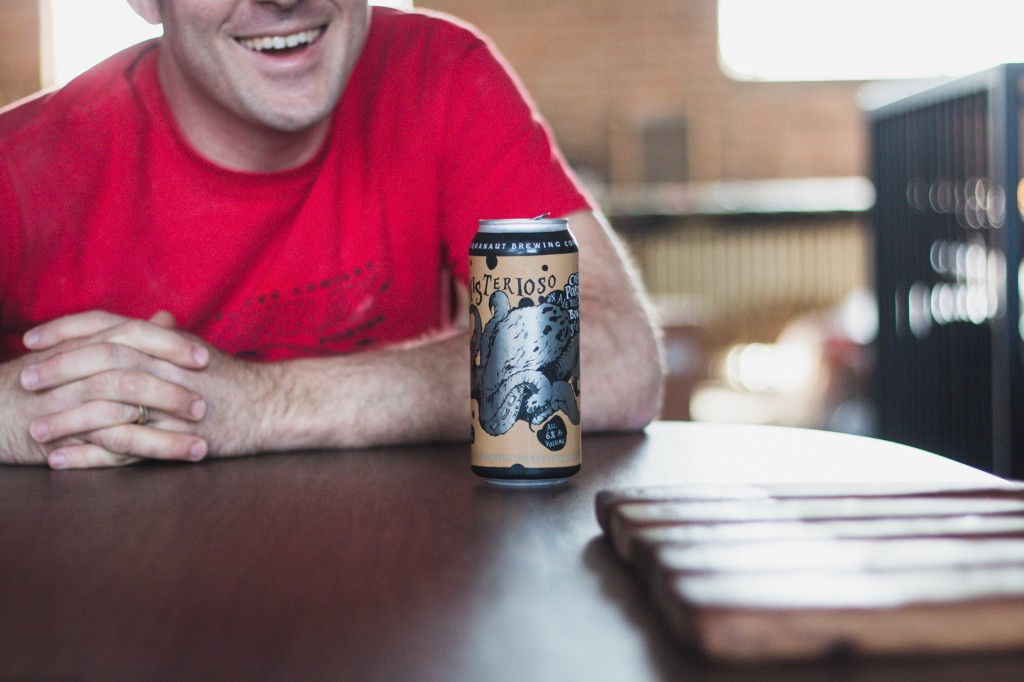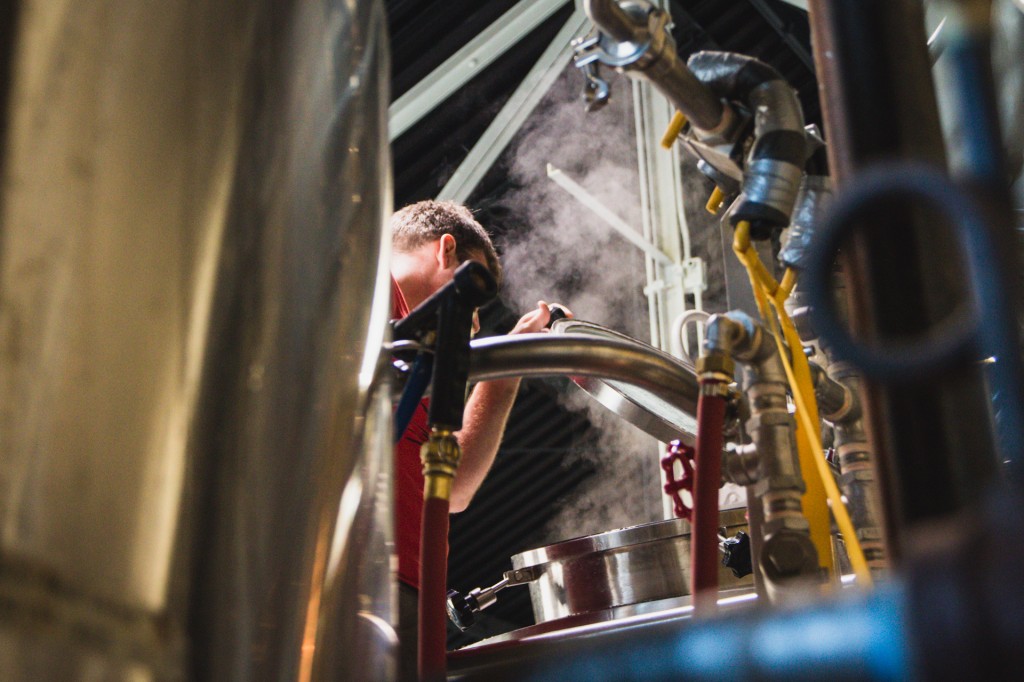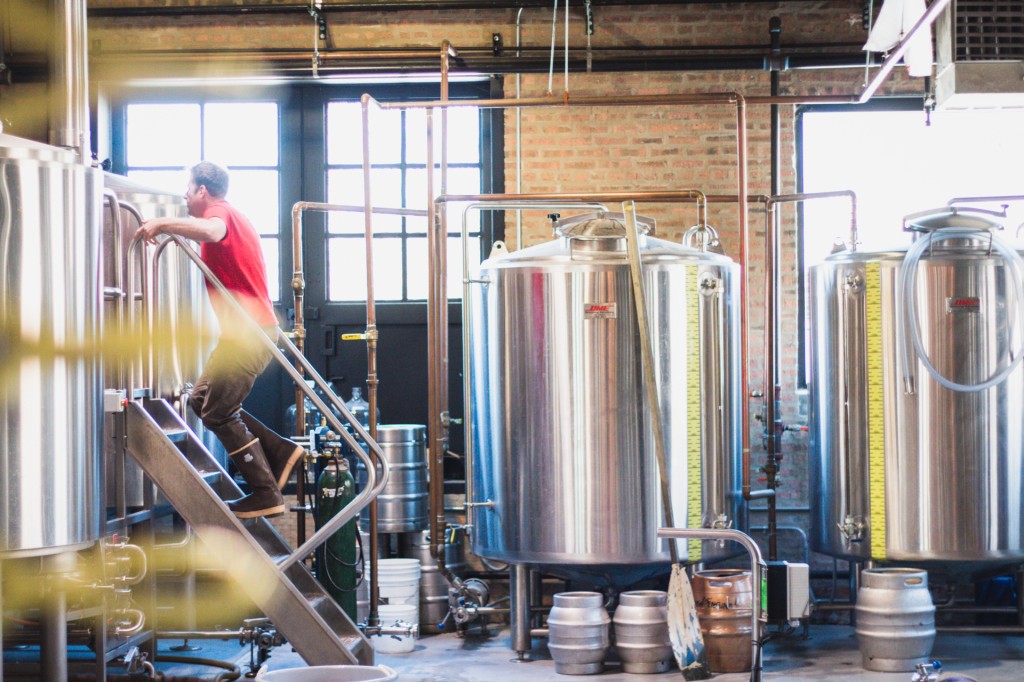 Nicolette Fendon, account manager at Aquanaut, has gotten incredible feedback from bars throughout the city about serving their cask-conditioned ales. "Eric gets to make something so unique, so special, that will never be replicated again because it is a cask-conditioned ale. To open that pin on that night, at that venue, for a specific group of people is really special," she says. "Beer is an experience. And I think that people who are passionate about it really appreciate beer in that way and are using it as an experience."
When he's not developing new recipes, cutting tap handles, or screen printing posters, Eric manages to somehow have time to oversee Aquanaut's package design with Chicago artist, Ennis Martin.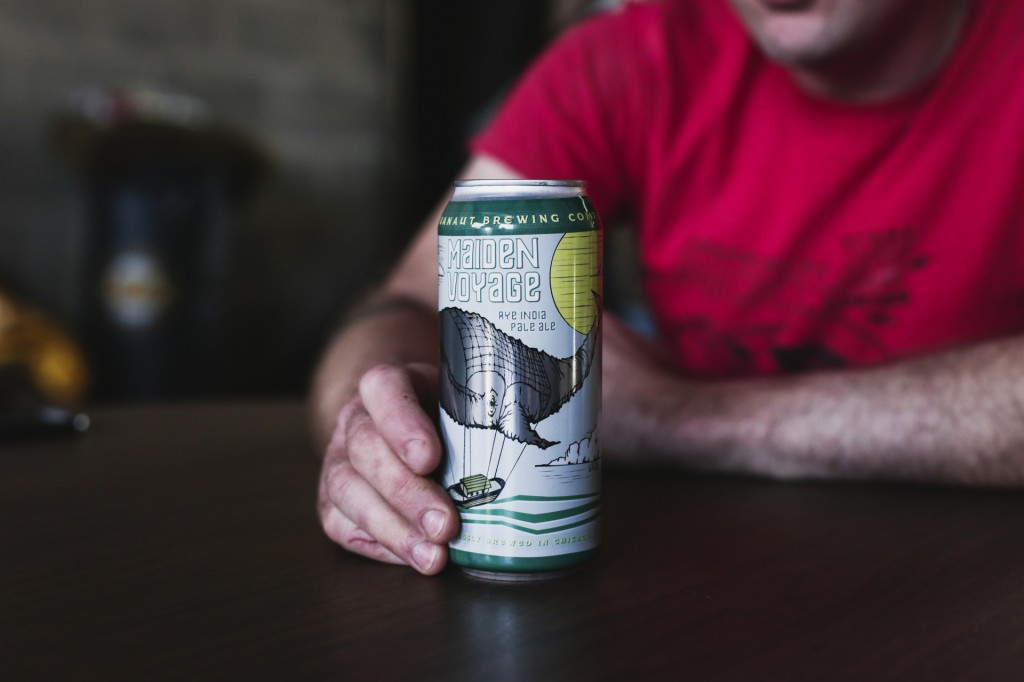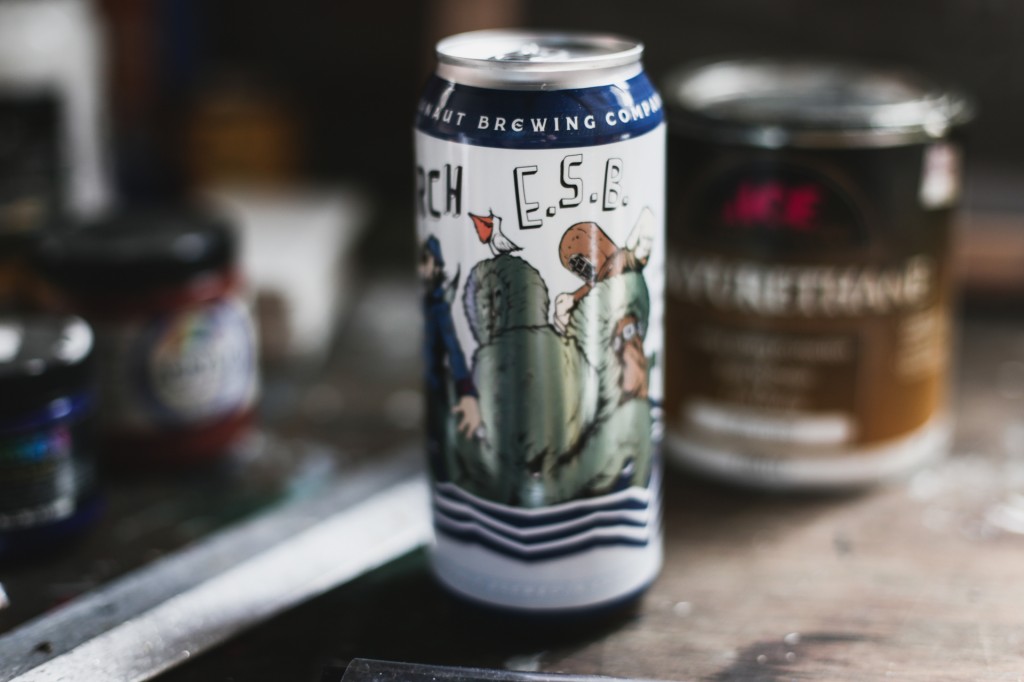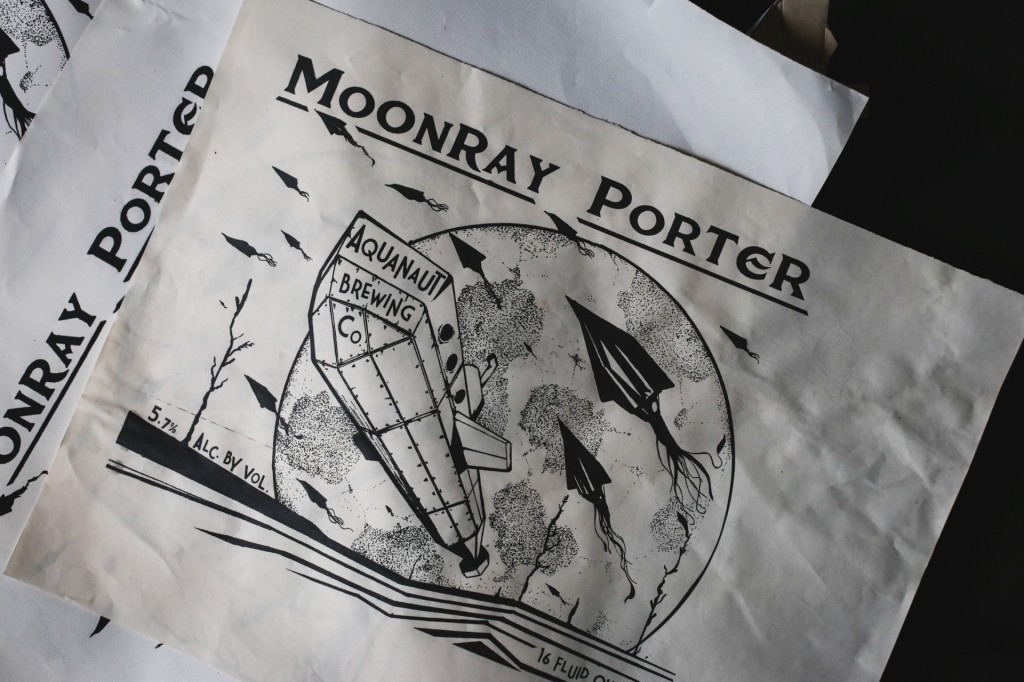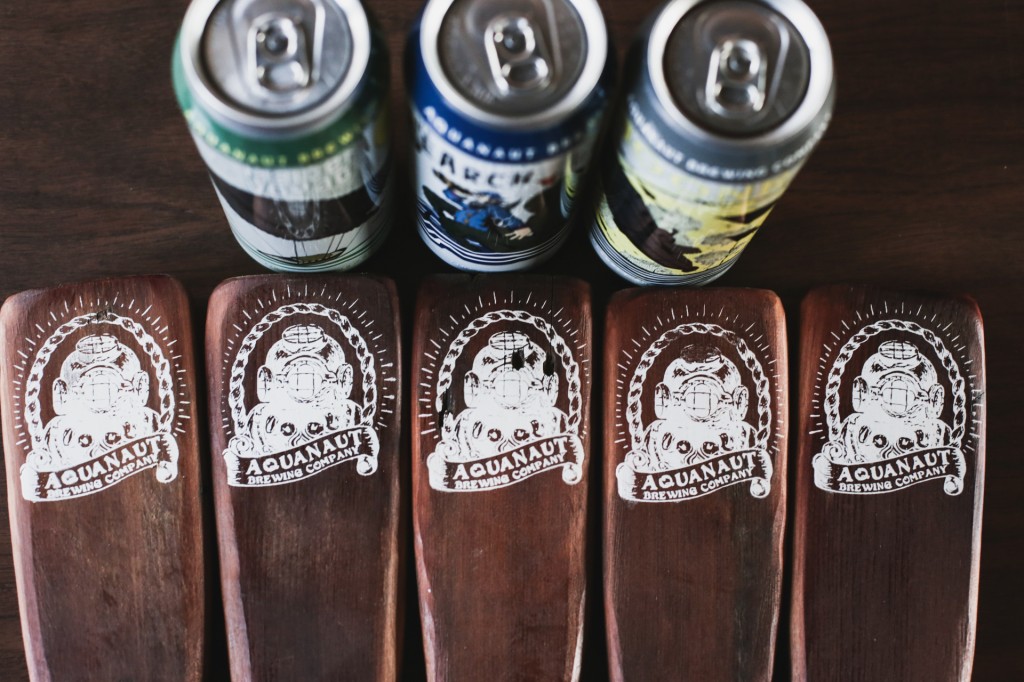 "He and I work really well together," says Eric. "I'll give him the name and any creative direction for a beer and he'll take it from there. Then we'll work together to come up with the final design and then I'll apply the typography and the general layout for the packaging."
Aquanaut's flagship core is made up of The Search ESB, Maiden Voyage Rye IPA, and Moonray Porter — all of which are available in cans and kegs throughout Lakeshore Beverage's full footprint.
The Search | ESB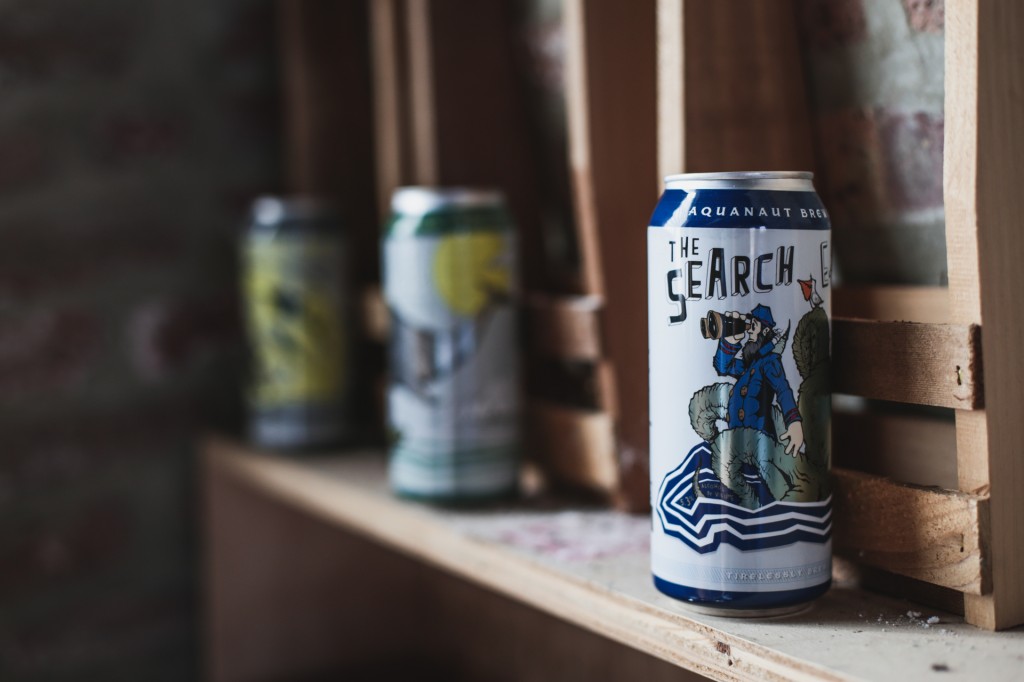 There's a really nice caramel quality to The Search. The hops and yeast provide a nice fruitiness too—not like tropical fruit, it's more of a stone fruit aroma. There's also a nice bready, biscuity quality to it. It's a well-balanced and easy drinking ale.
---
Maiden Voyage | Rye IPA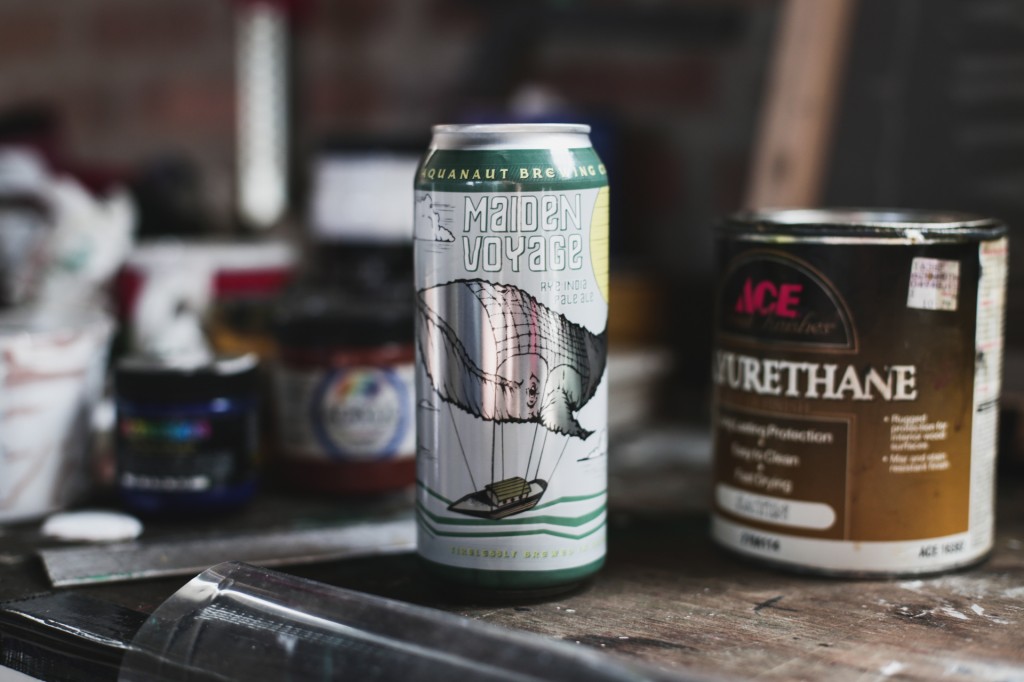 This is a traditional American IPA with the addition of rye. Cascade and Amarillo hops give it some citrus and tropical fruit aromas while the English crystal malts add a really nice well-rounded flavor. It's a great entry into our portfolio. Really drinkable with a subtle spiciness and earthiness from the portion of rye.
---
Moonray | Porter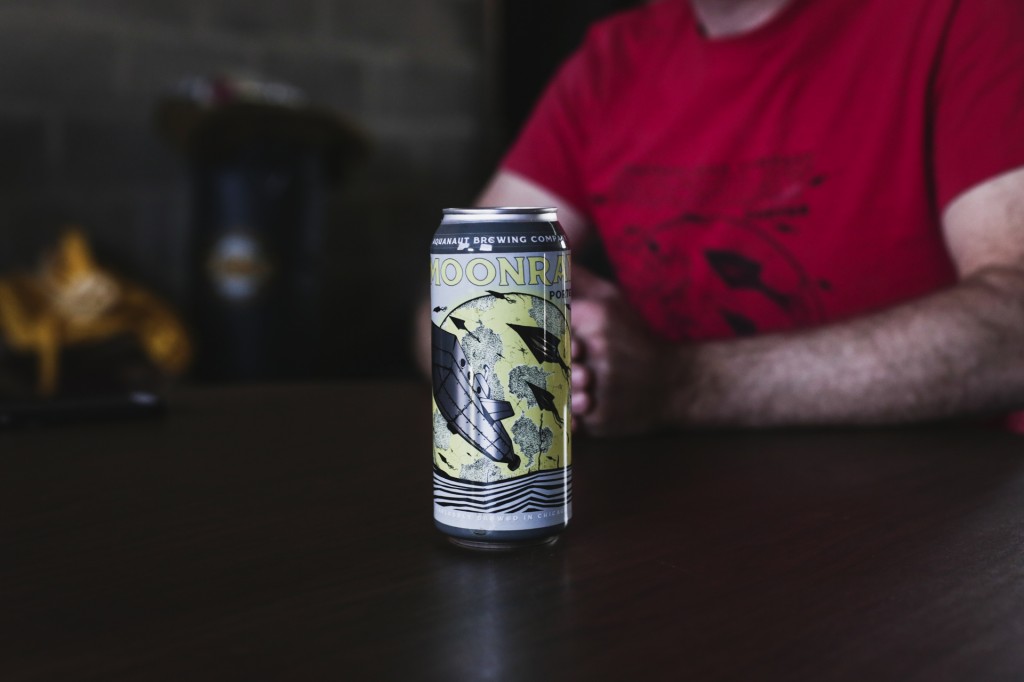 This is a traditional London robust porter. Our porter has a nice well-balanced caramel sweetness to it. We brew it with oats and English malt so it has a really creamy mouth feel. The specialty malts are roasted in this drum which give a nice smoky aroma to the beer.
---
Use our BEER FINDER to locate an Aquanaut near you.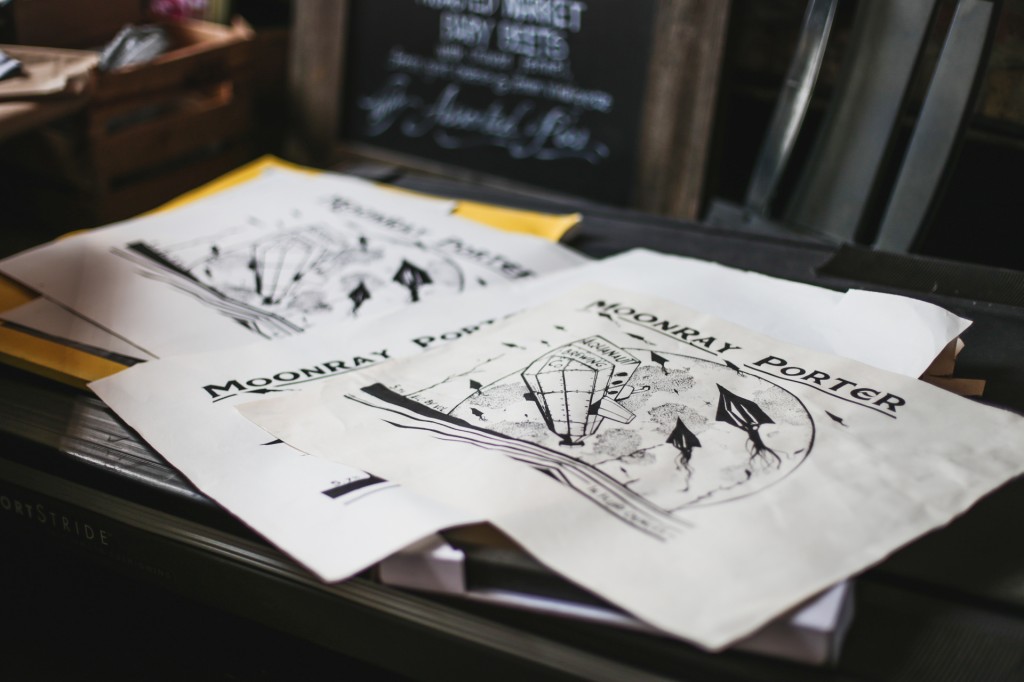 ---
---
Want to be notified of future Lakeshore Beverage Beer Blog posts? Sign up for the Lakeshore Beverage Email Newsletter!
---