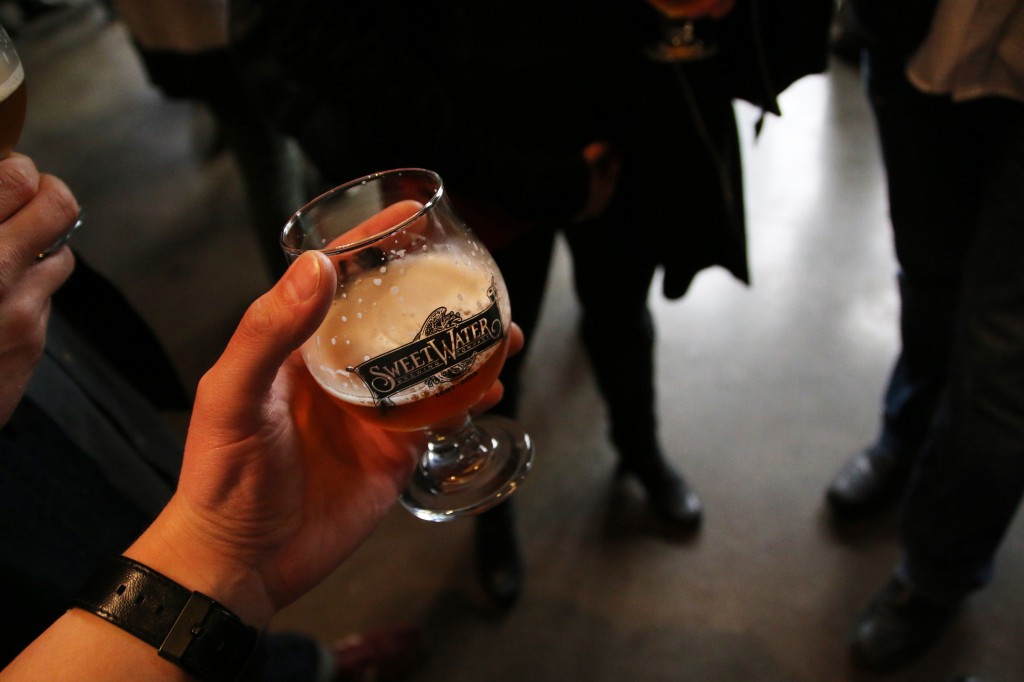 "SweetWater is about a few great things – great people, great beer, solid music and environmental conservation."
The Lakeshore Beverage team is sitting in a large taproom in Atlanta GA's biggest brewery, SweetWater Brewing Co as Director of Marketing Steve Farace gets to the heart of who SweetWater is.
"We view the brewery as an all-encompassing concept. It's a lifestyle, a way of thinking. We're family here and we all love the same things – having fun, listening to great music and having awesome adventures whenever we can!"
A few months ago, Lakeshore Beverage announced that we'd be welcoming SweetWater to our family and beginning distribution in Chicago in March. To get a better feel for what the brewery's all about, we're spending the weekend in Atlanta celebrating the brewery's 18th anniversary.
Over the two days we spend here, we'll hear a lot of catch phrases: "don't float the mainstream," "we're not here for a long time, we're here for a good time," "drink 'em if you got 'em" but it will become clear that this "brand position" isn't really a brand position at all, but an honest-to-God reflection of the people that work here. These guys might take their beer really seriously, but they don't take themselves that seriously.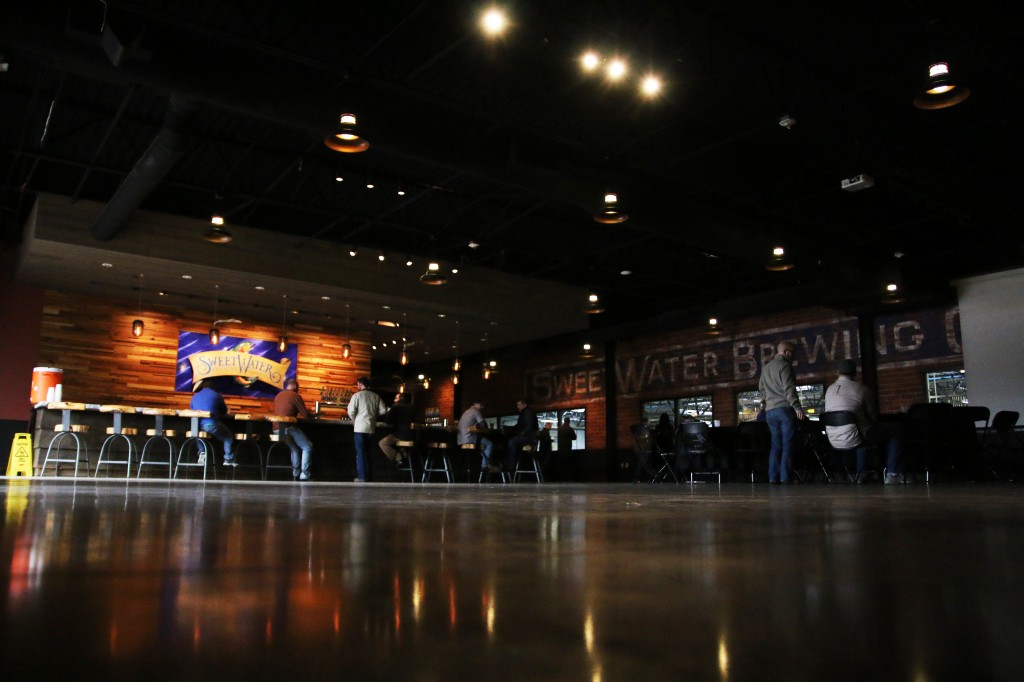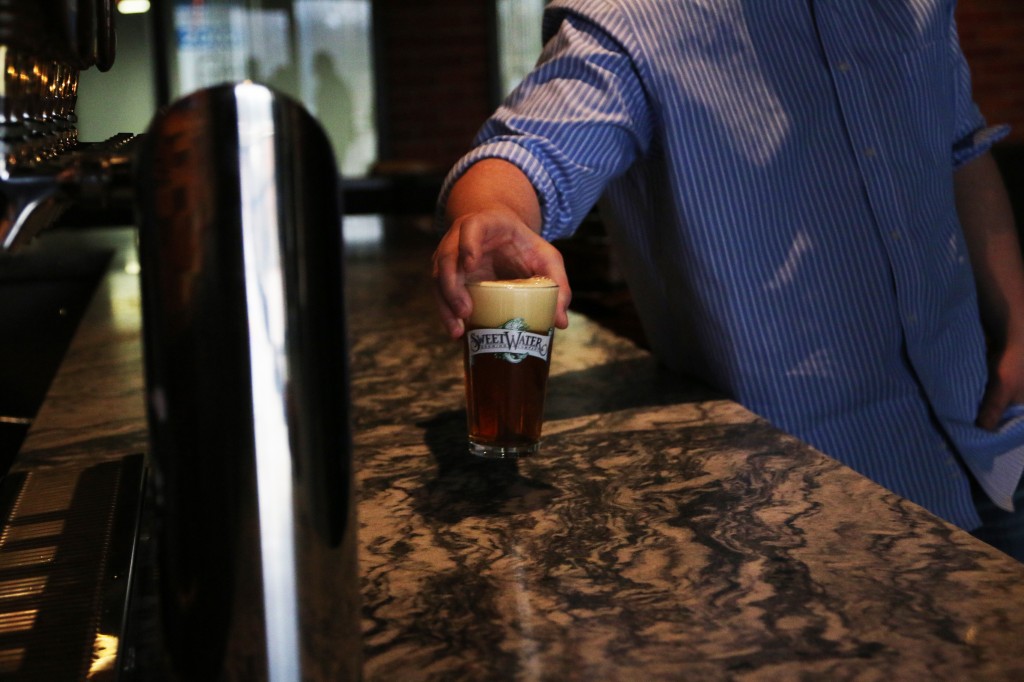 SweetWater Brewing: From College Bro to Brewing Pro
When SweetWater's founders Freddy Bensch and Kevin McNerny turned 21, they took jobs at a local brewery where they were mostly paid in beer. Freddy explains,
"It was probably the worst job at the brewery, but the best job I ever had. It was back breaking work. Our job was to wash kegs and back in those days they had a wood bung inside and we had to chisel them out… we just sat there and cleaned these things out. We started from the very bottom of the barrel and quickly found out that we loved the craft beer industry."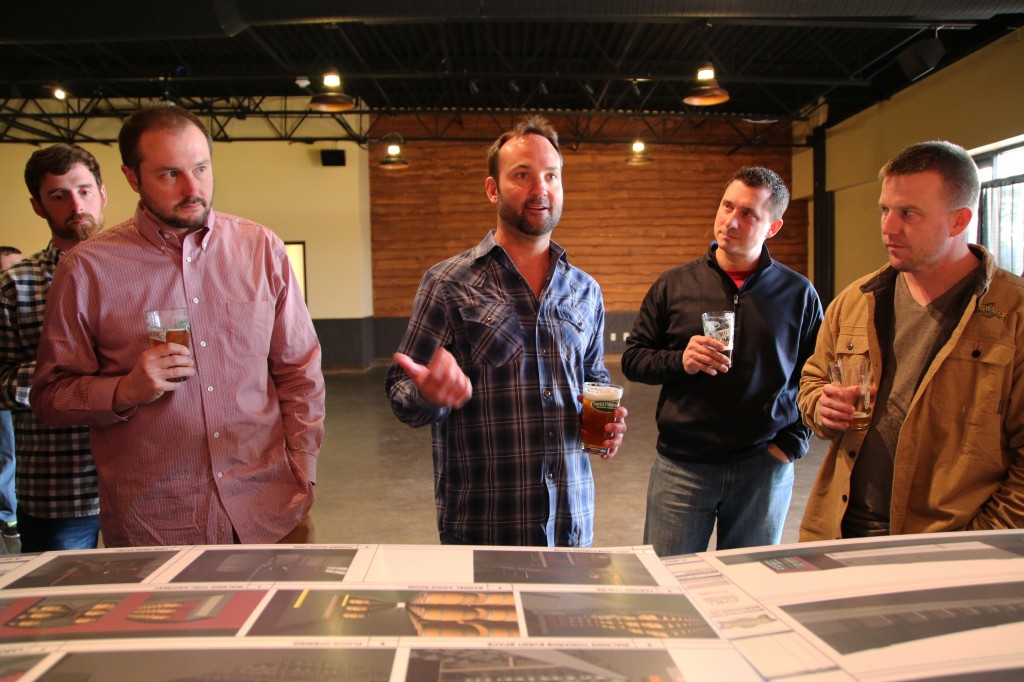 As Freddy tells it, the sudden influx of free beer in their lives meant that their grades got better, their friends got better, their girlfriends got better — life in general got better. They went from washing kegs, to the bottling line, to brewing, and when it came time for them to graduate they had to make a decision: go out into the real world and get "real jobs" or start taking the brewing thing seriously. So they did what any fresh-faced college graduate would do, they made a pact to open a real brewery and went their separate ways. Freddy went to brewing school and got his degree in brewing sciences and they both worked at a few different breweries until one fateful road trip.
"I loaded all of my possessions, including my dog, in my truck and took at tour of the southeast. North Carolina, South Carolina, Florida, Virgina, DC and then my truck broke down in Atlanta."
The two nights he spent in town were enough to convince him that he had found the location for their brewery. The local scene was in need of a West Coast style brewery making hoppy, aggressive ales… the kind that he and Kevin had been brewing for years. So they picked up the phone and started calling everyone they knew. They borrowed money from friends and family and rented the cheapest space available in an area that Zak Shroerlucke (SweetWater's Atlanta Field Marketing Manager) calls simply "not the best side of town."
Happy Birthday, SweetWater: SweetWater Celebrates 18 Years
Fast forward 18 years later and the brewery those two wide-eyed college graduates built has grown into something who's following has to be experienced to be understood. SweetWater fans really like SweetWater. This couldn't have been made clearer by the 2,000 people in attendance at the previous night's 18th anniversary party.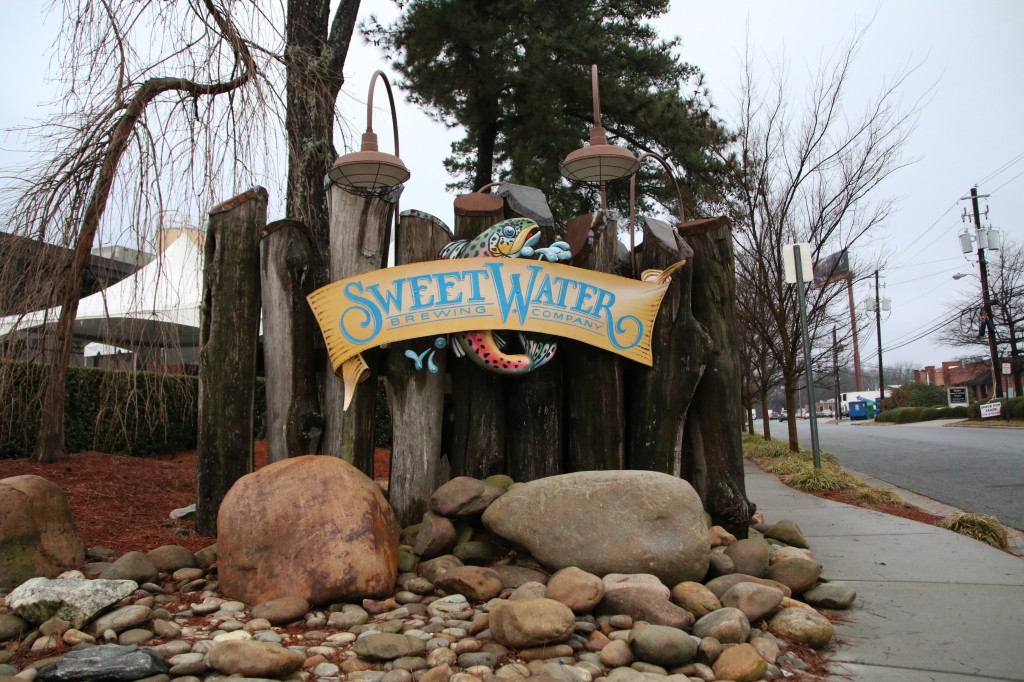 It was raining and cold for Atlanta but that didn't seem to have dimmed anyone's mood. The brewery was packed. The outdoor tent was packed. The parking lot was packed. Both taprooms were packed. There was a line at every bar… and no one was upset. Everyone here is relaxed. No stress, just beer.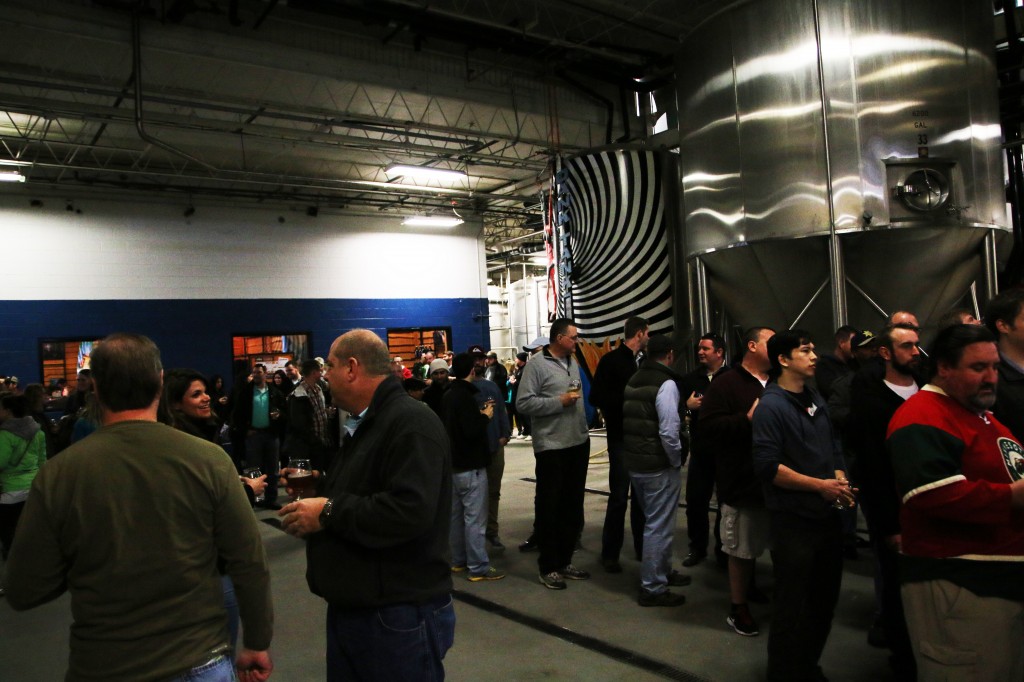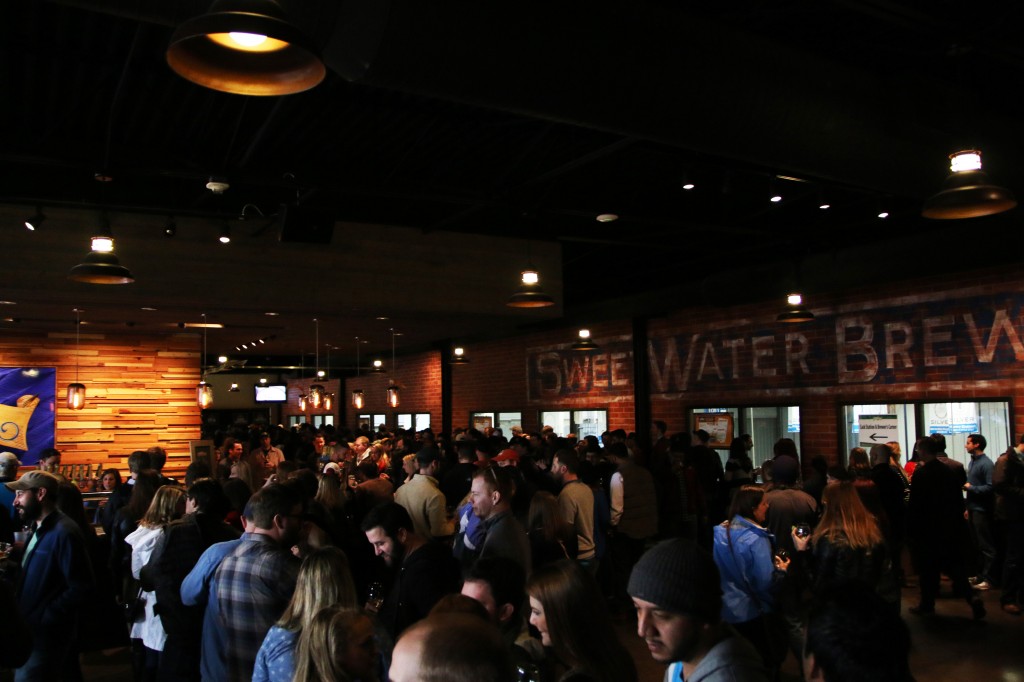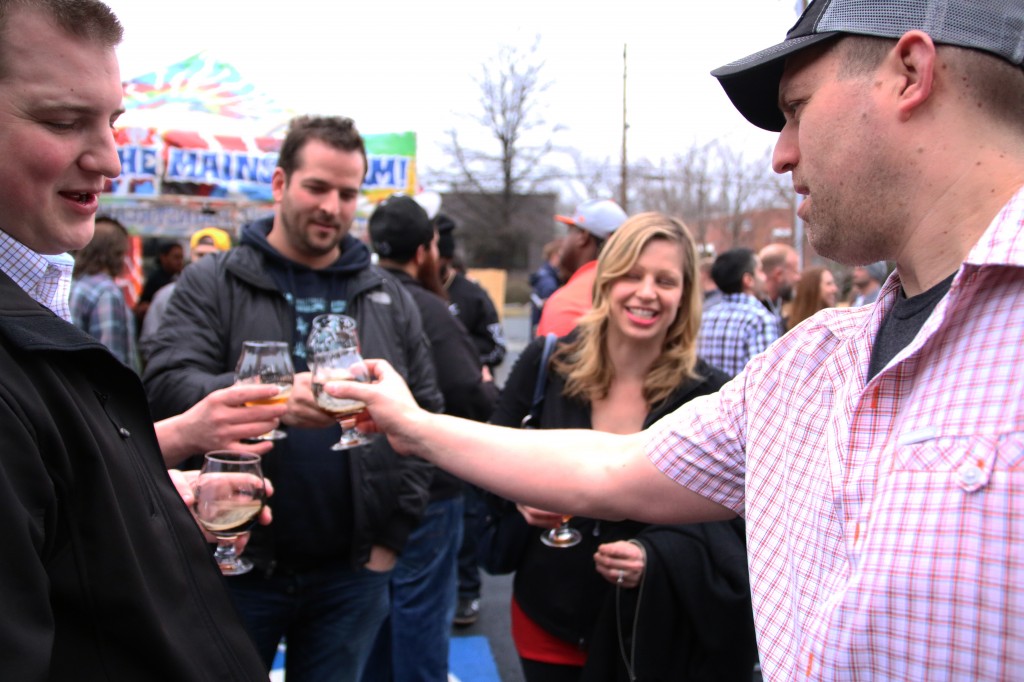 It's this devoted following that pushed them into "top 20 largest craft breweries in the country" territory. It's what's allowed them to expand into five new states in a six month period. Freddy has a perspective on this aggressive expansion:
"18 years later and none of what we started with has changed. It's still about culture and great beer. We're the 19th biggest brewery in the country and we're only in 12 states. I think this makes sense when you consider that organically we grew 18% in Atlanta this past year. When you're in a market for 18 years and you grow 18% it gives you an idea of the health of the brand."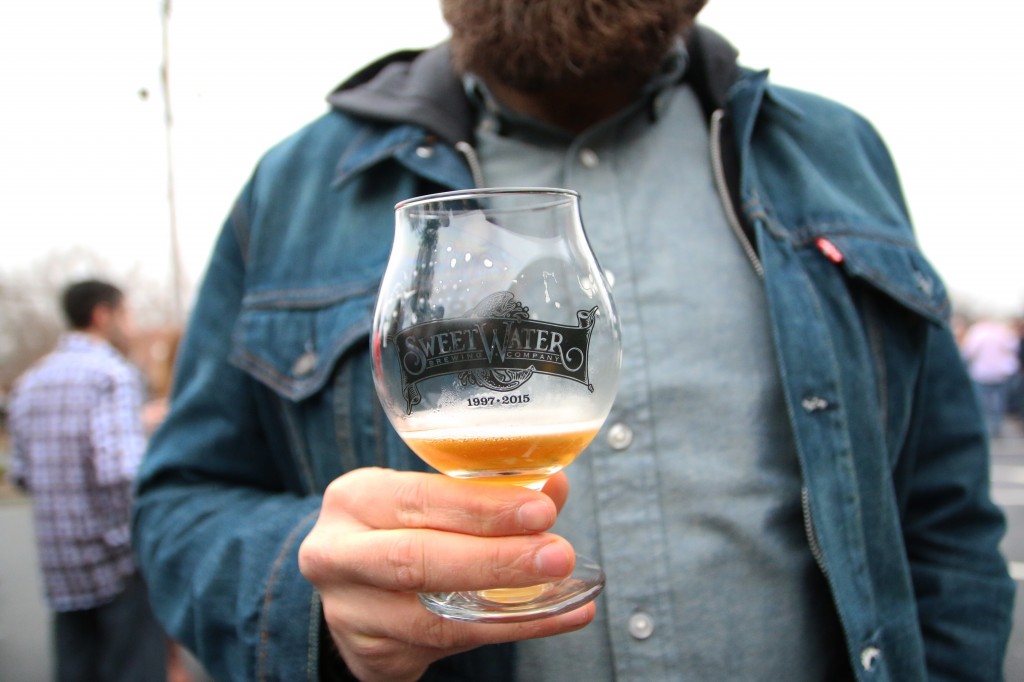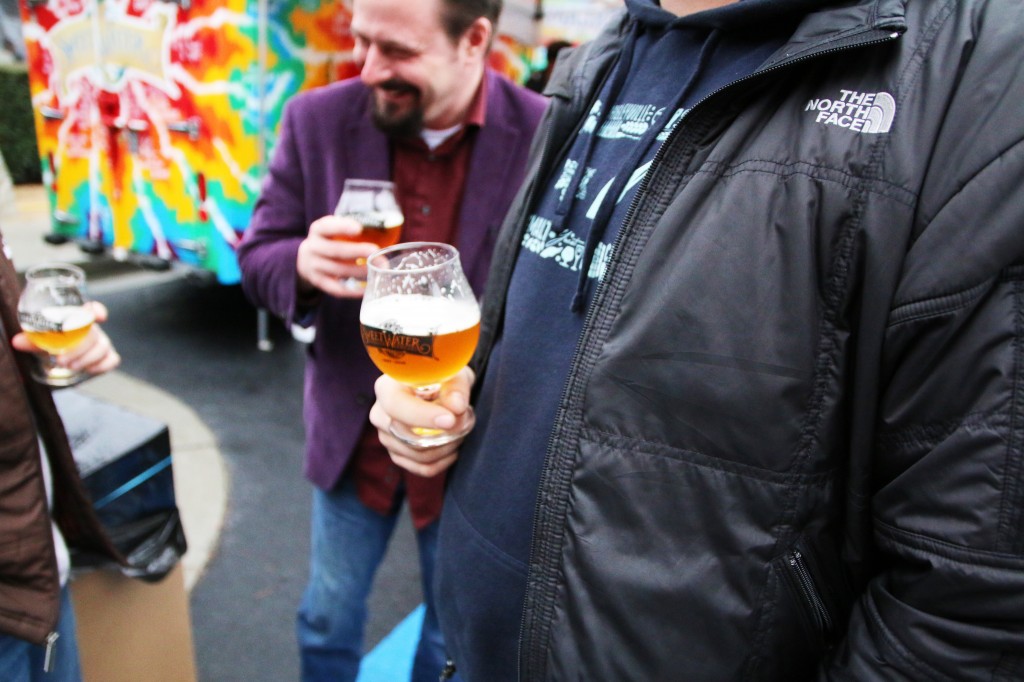 The Brewery Tour
The people at SweetWater may be laid back, but there's one thing that they get very serious about: their beer. This quickly becomes evident on our brewery tour with SweetWater's Atlanta Field Marketing Manager, Zak Shroerlucke.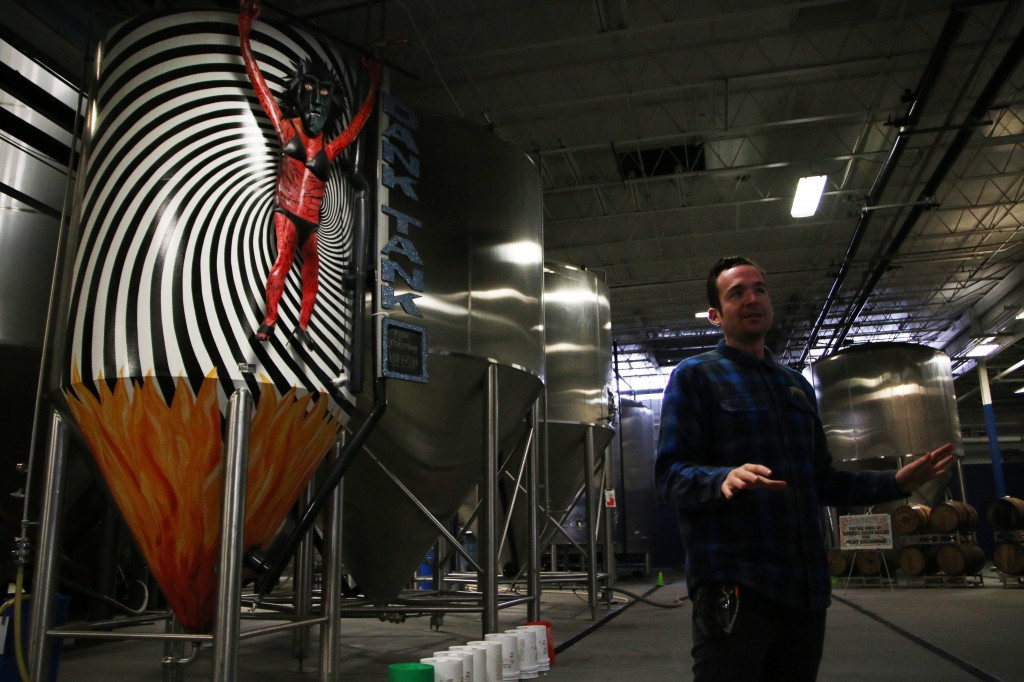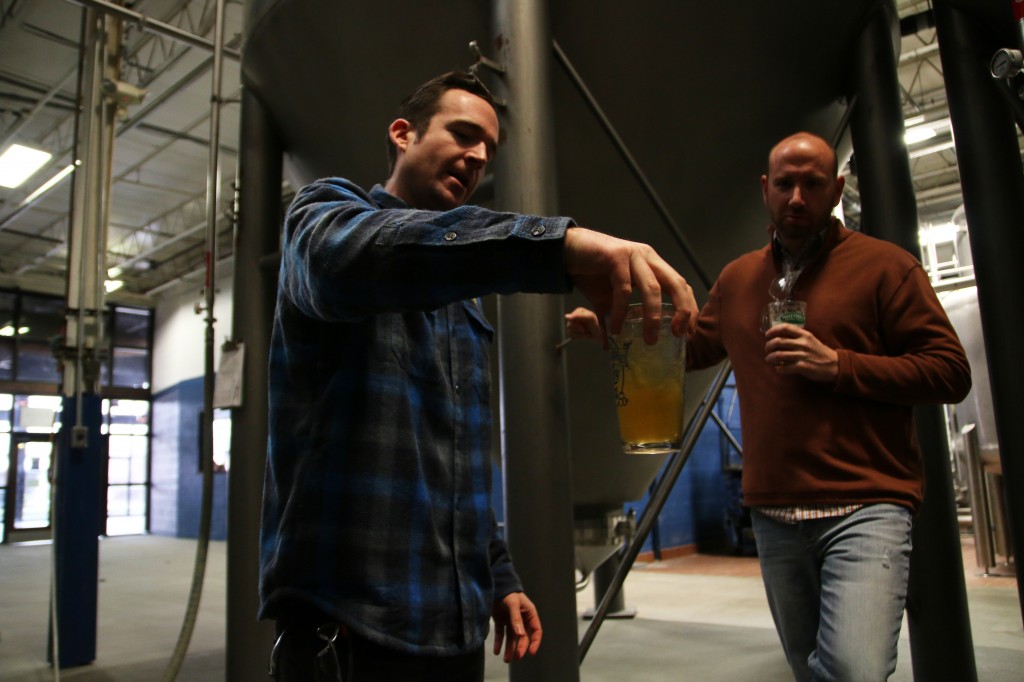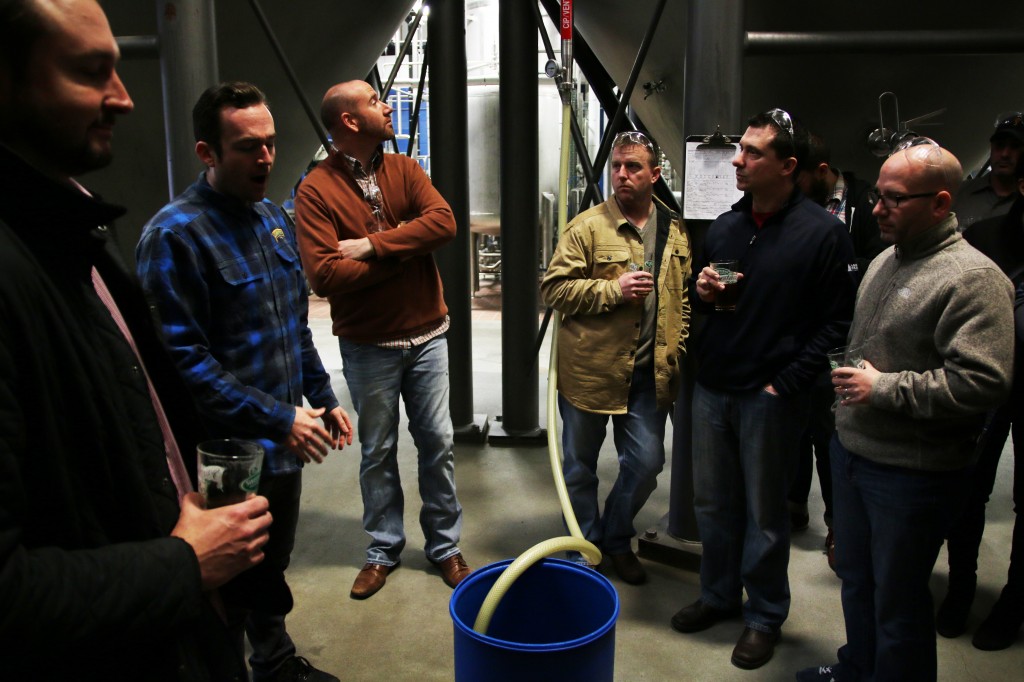 Last year, SweetWater produced just shy of 200,000 barrels of beer. Which, for those unconcerned with brewery production numbers is a lot of product. This was made possible by a recent expansion that became necessary as demand for their beer increased. Zak explains the growth,
"When we first moved in, we thought there would be a ton of room to grow, that we were going to be here for decades with no expansion needed… we were way wrong. Before we knew it in 2011 we completely ran out of space and hit our capacity at about 100,000 barrels of beer a year. So we had to grow up."
When it came time for this expansion, the brewery bought the building next door, broke down the walls and created the space we're standing in today. This expansion quintupled their footprint and brewing capacity, pushing them to a 125,000 square foot space with a potential brewing capacity of 500,000 barrels of beer per year.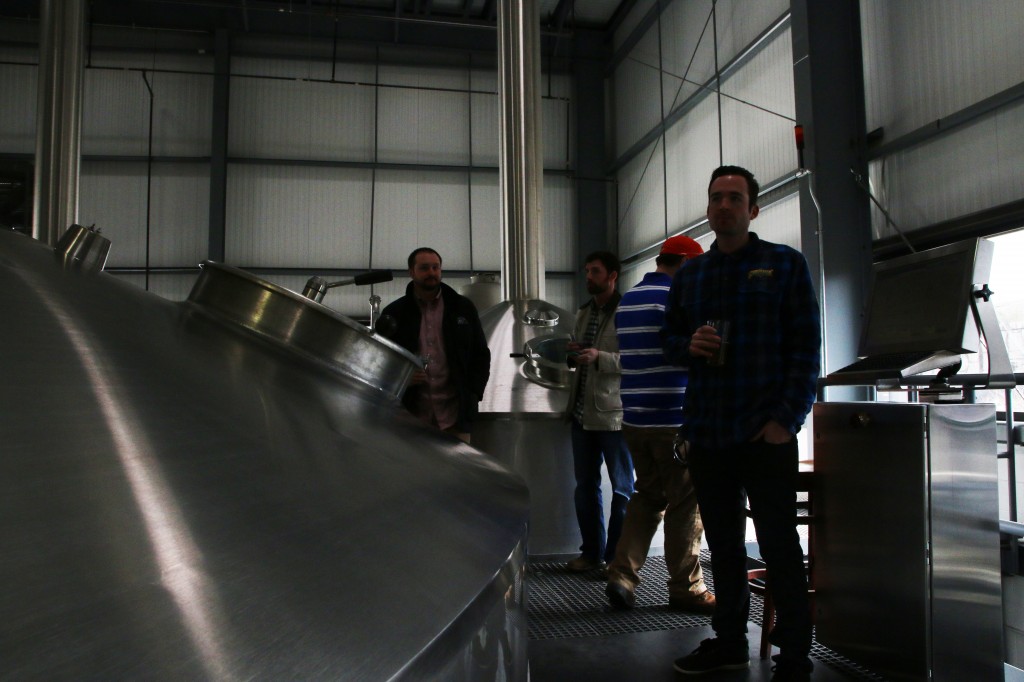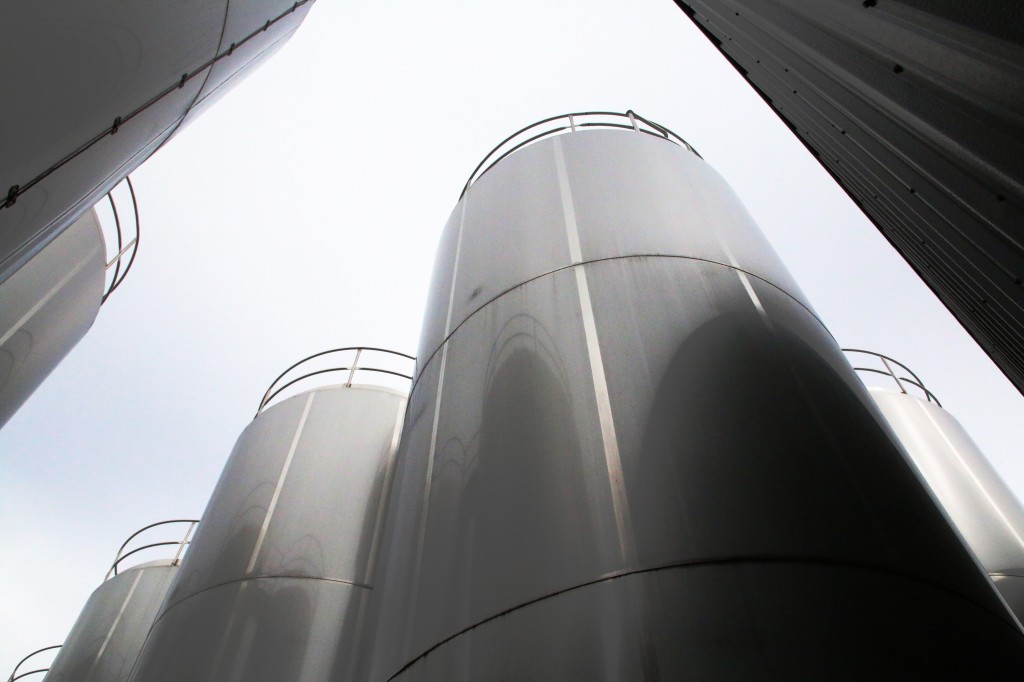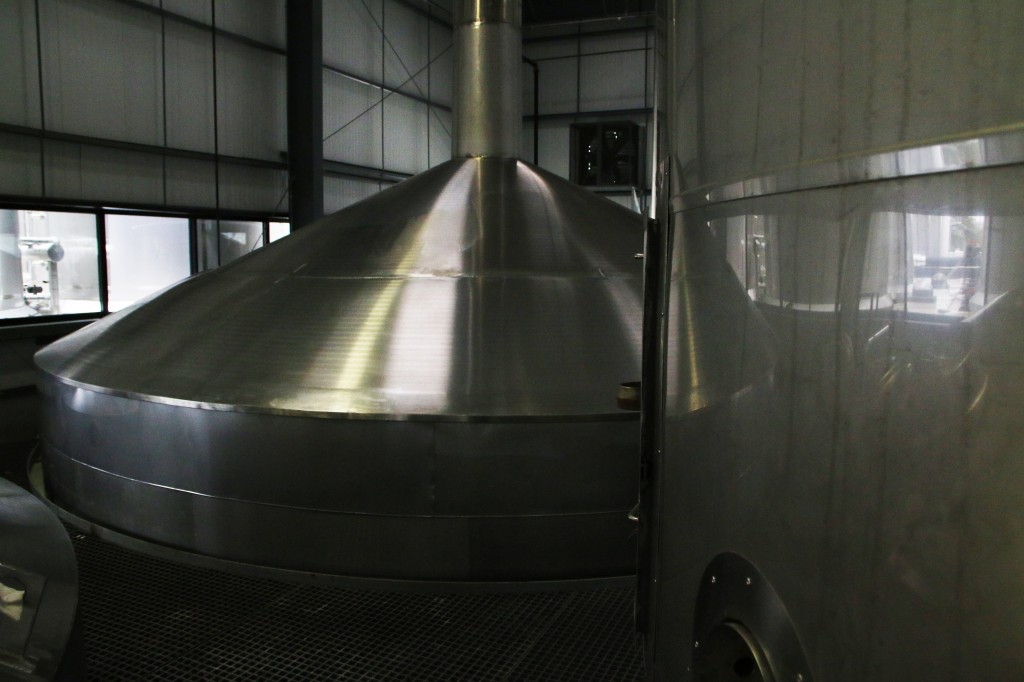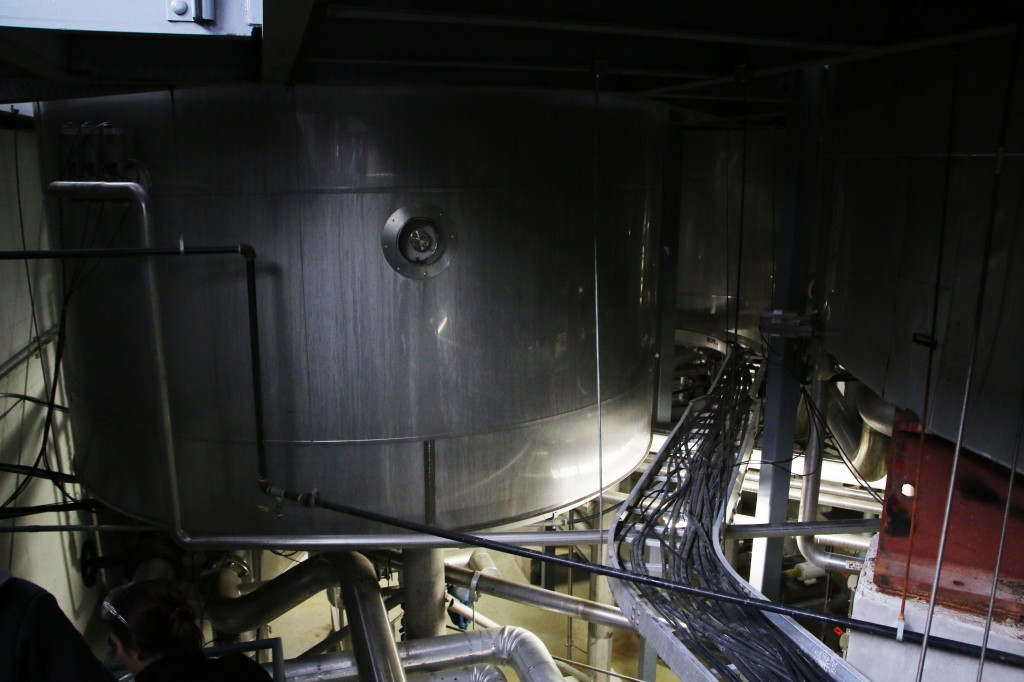 With all this growth comes a concern: as the quantity of beer goes up, will the quality remain? Zak says that's something that they think about a lot.
"With the old system, we were brewing 24 hours a day – it was non-stop. Too many mistakes can slip through when you're brewing like that. We built this to avoid that happening. On average we do 330 barrel batches – so it takes about 3 batches to fill one of those tanks as oppose to 20. It allows us to slow down, spend more time and attention on each barrel of beer, proper quality assurance, proper lab testing and proper taste testing. As a result, we're making better beer now than we've ever made."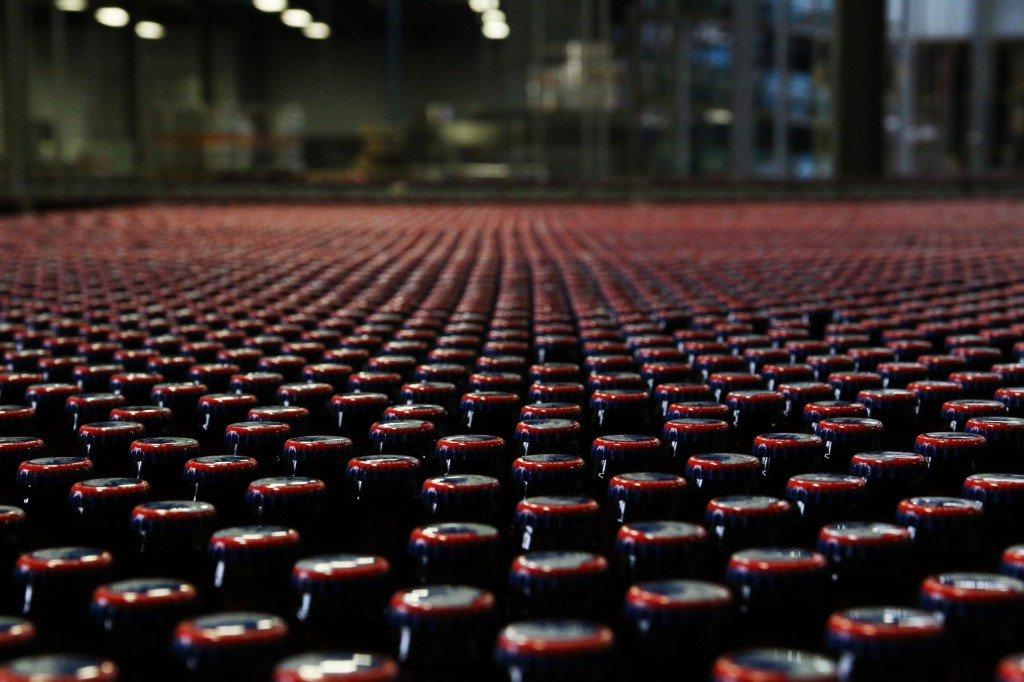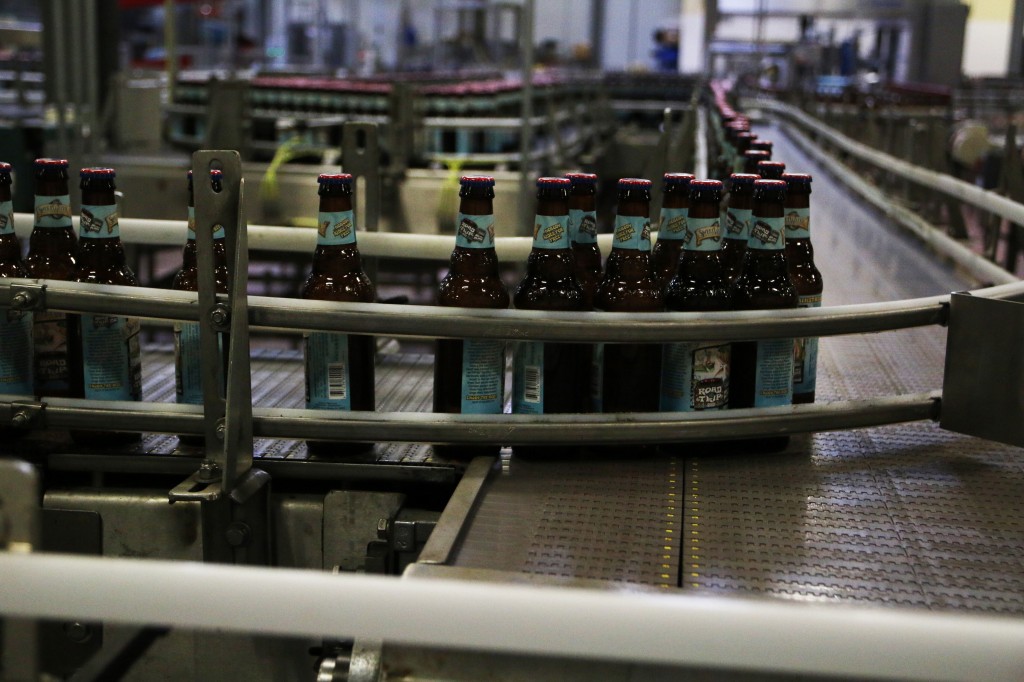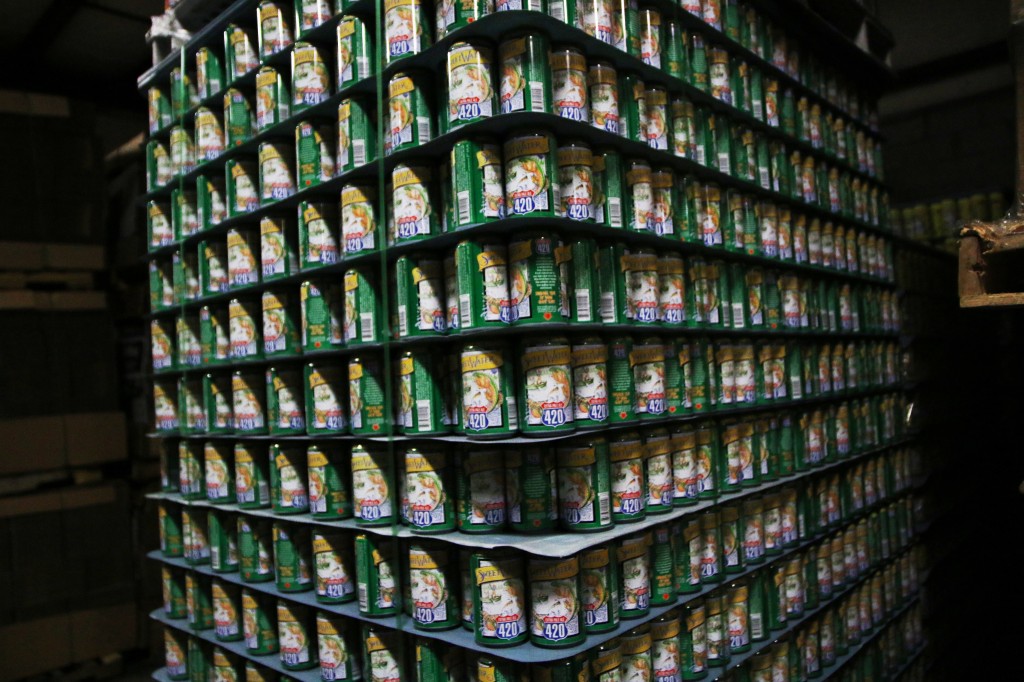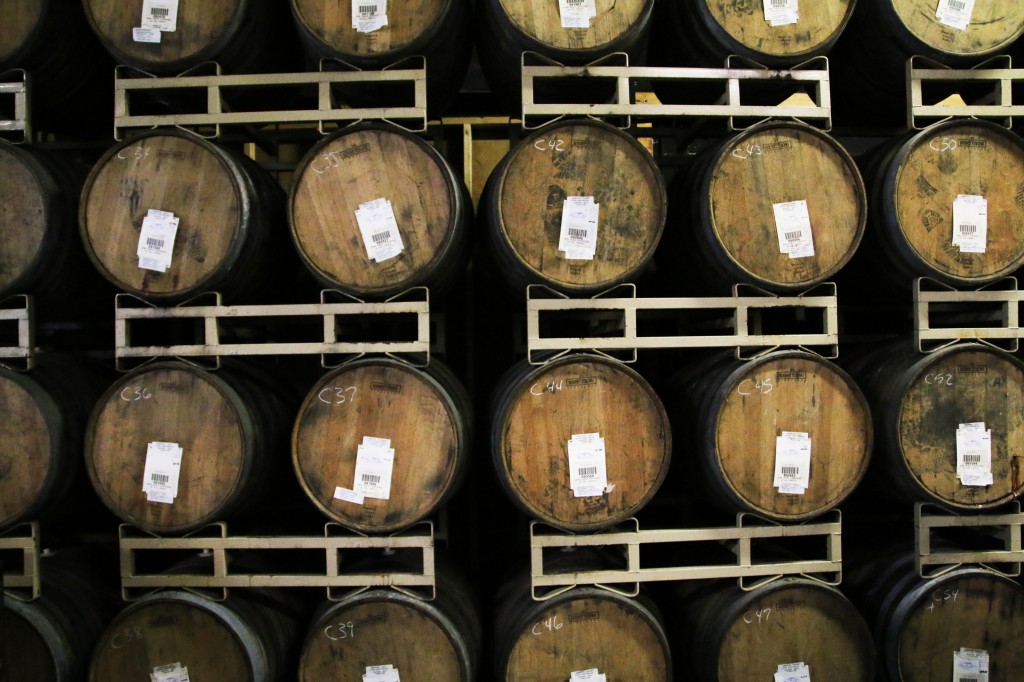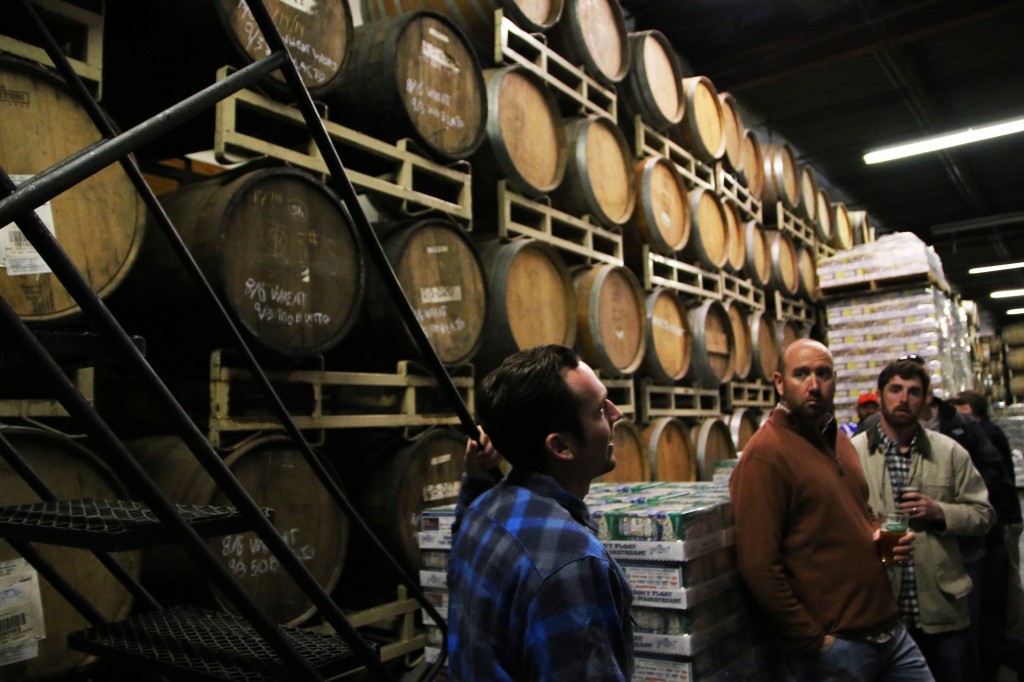 After we take a look at the five new 1,000 barrel fermenters and three new 1,000 barrel brite tanks. After we walk amongst the massive packaging line and canning lines and peek inside the new barrel warehouse to learn about their plans for expanding the program one thing is made clear: SweetWater cares a lot about the beer they make.
SweetWater's Beer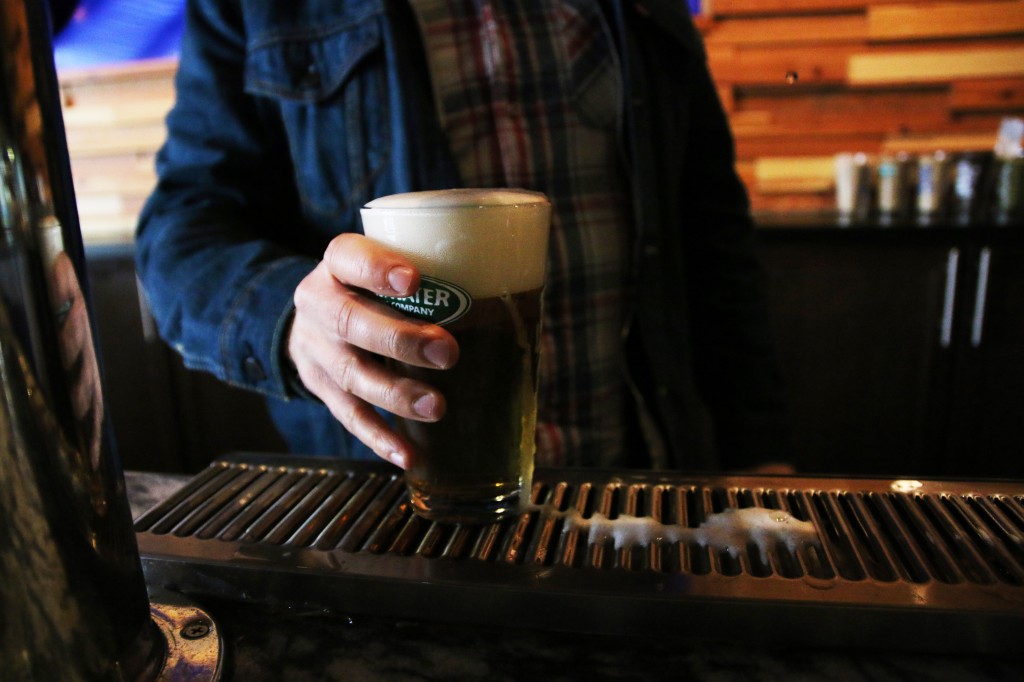 Back in the taproom, Head Brewer Nick Nock shares a few pints and walks us through each of SweetWater's launch beers.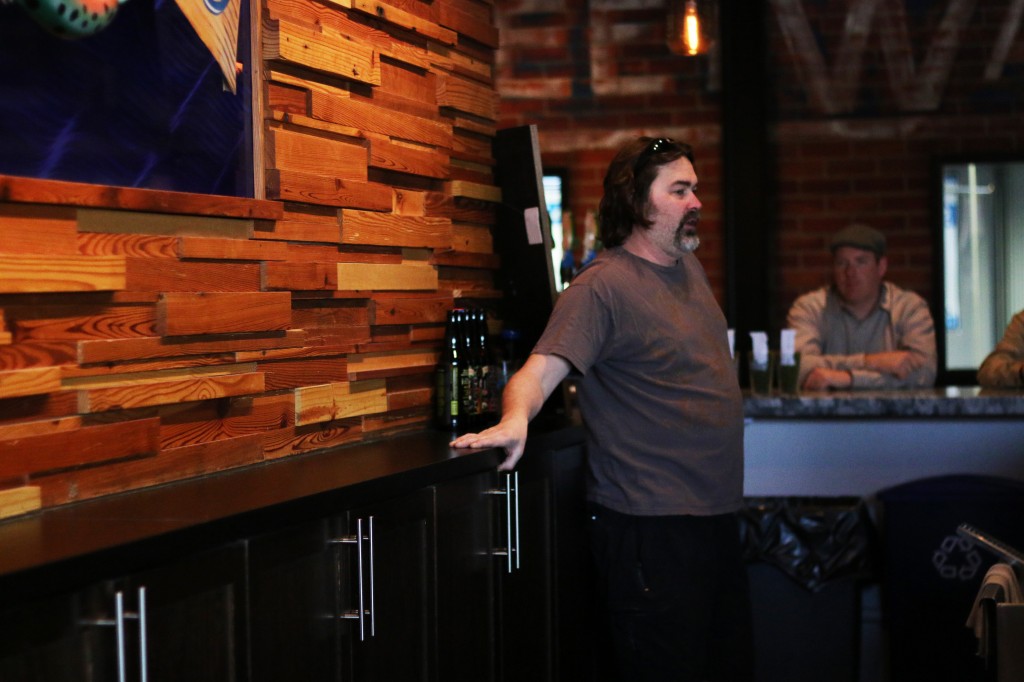 420 Extra Pale Ale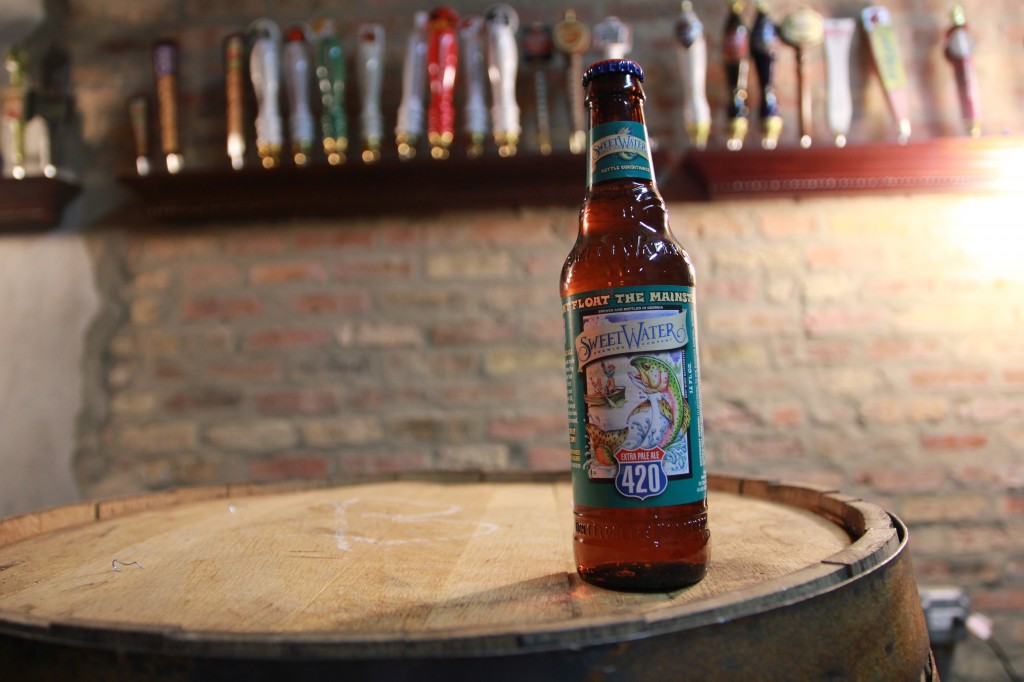 420 is SweetWater's flagship beer. It's a west coast-style pale ale that was originally brewed on April, 20th 1997… hence the name. Why, what were you thinking?
"420 is brewed with Two Row, Munich malt and 37l level bond. They kiln the malt and it's full of starch so as they roast it a bit, it turns into caramel. The hops are Cascade, which is a citrusy hop with notes of grapefruit and tangerine and Centennial, which has a more floral and earthy character." – Nick Nock, Head Brewer
SweetWater IPA
I'm told that SweetWater's IPA is the staff favorite. It's definitely the best "bang for your buck" at about 6% ABV it packs a ton of hop bitterness balanced against a really nice sweet malt bill.
"This is one of our more complex beers – it's got five different hops in it. Cascade, Columbus, Centennial, and then it's dry hopped with Simcoe and Golding. Dry hopping is a process where we add hops to the fermenter right before fermentation is done. This gives the beer a really strong aroma – you get flavor from it but for the most part its aroma." – Nick Nock, Head Brewer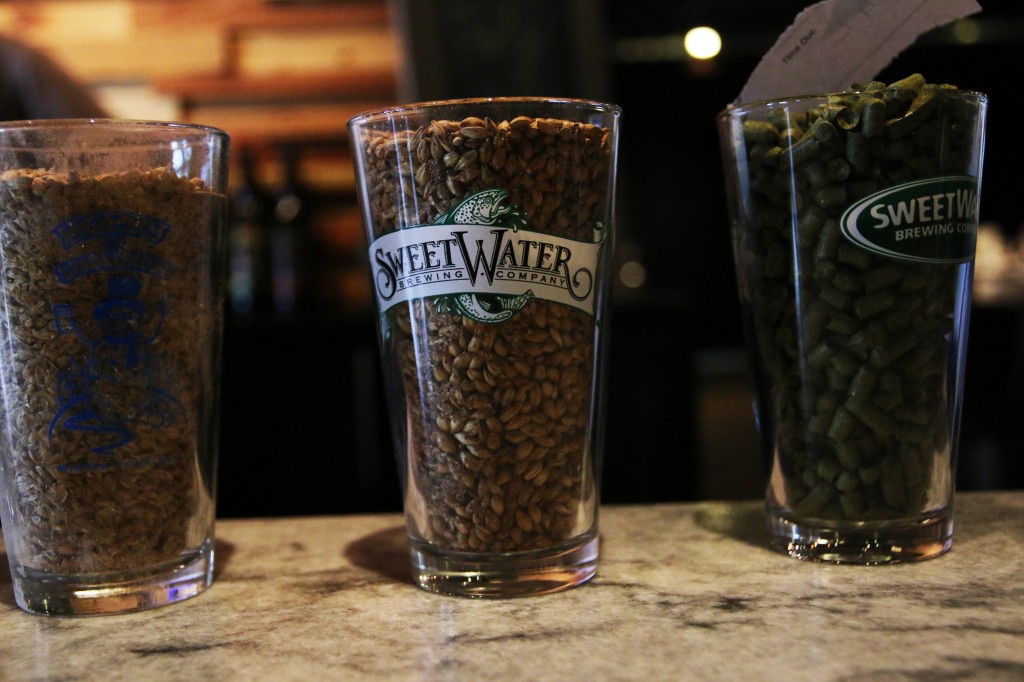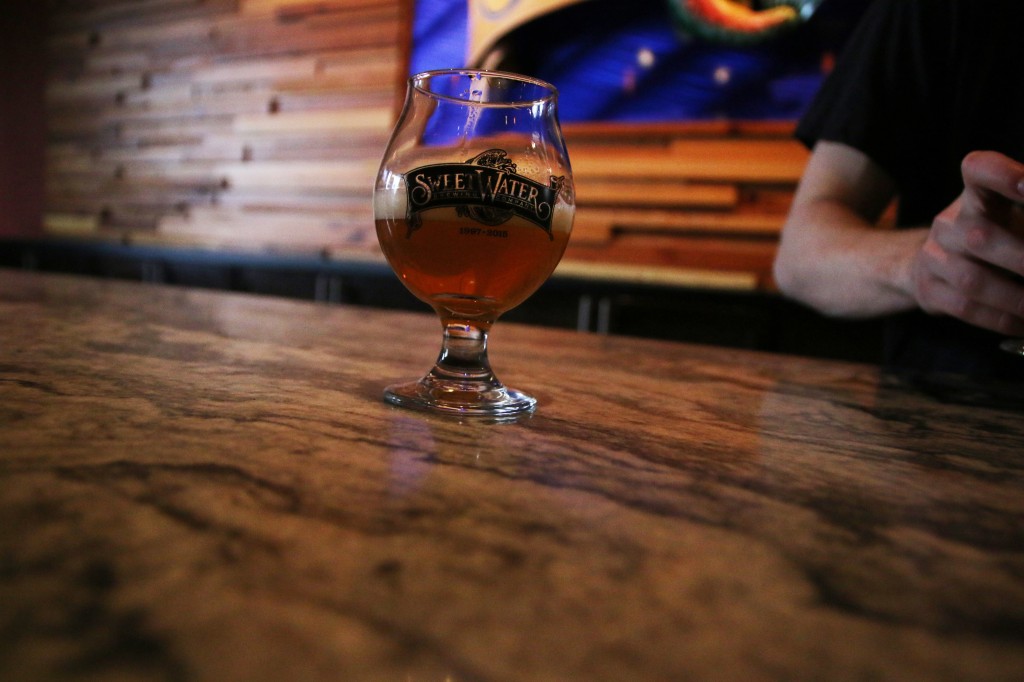 Take Two Pils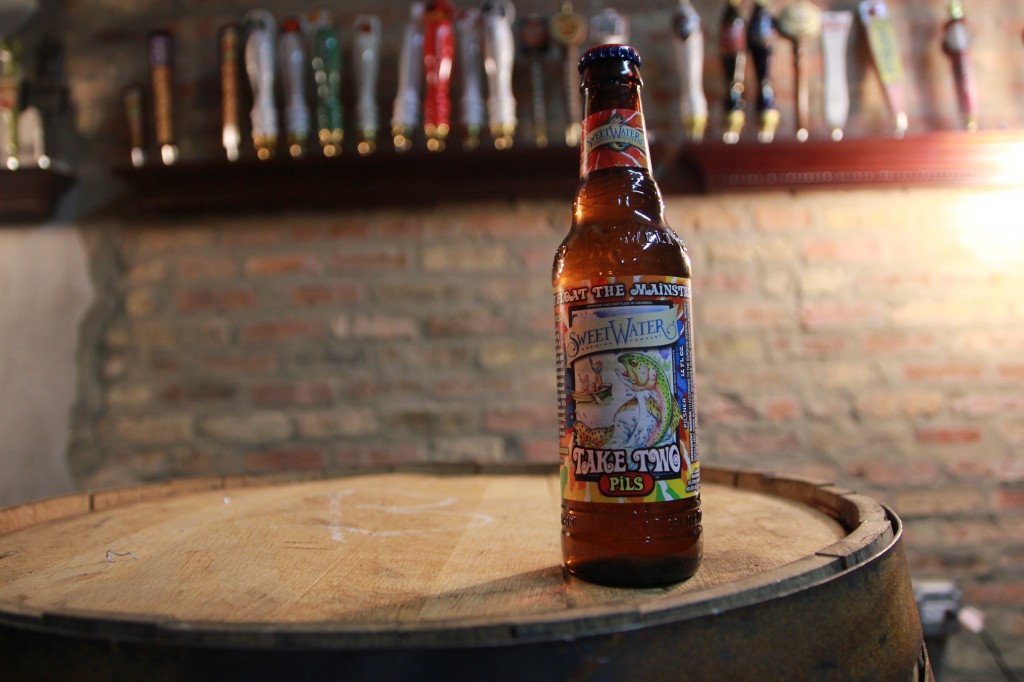 Take Two Pils is one of SweetWater's newest beers. It's a wonderfully clean and crisp pilsner with a spicy, floral hop character.
"Take Two Pils is fermented at 13 degrees which is the coldest fermentation that we do and it gives the beer a nice crisp, clean bodied mouth feel and finish. SweetWater's flair is that we're not afraid of hops at all so it's a pretty heavily hopped pilsner. It's made with two row and pilsner malt and noble hops – which are hops from the old country. It features Saaz hops (which gives it a spiciness, almost peppery quality), Simcoe (citrusy and floral) and Golding (which is earthy)." – Nick Nock, Head Brewer
Blue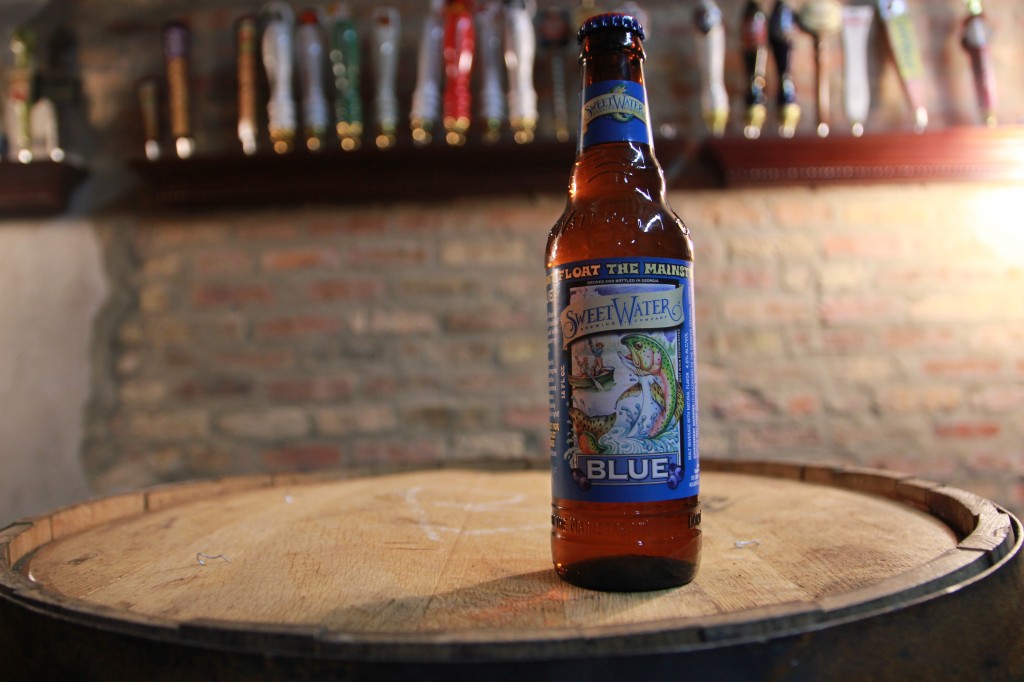 SweetWater's Blue is the ultimate patio beer. I know, I know, there's snow outside. But believe me when I say, spring is coming and when it does, you'll want a few pints of this light-bodied ale with hints of blueberry.
"Blue was one of the first beers we ever made. It's a wheat beer which is important because it's really light but it also gives a nice frothiness to the beer. It's great for head retention. Then we add blueberries at the end, mostly for the aroma but also for the flavor. We call that the "Bruce Springsteen" of beer because people either love it or hate it, there's really no in-between." – Nick Nock, Head Brewer
SweetWater in Chicago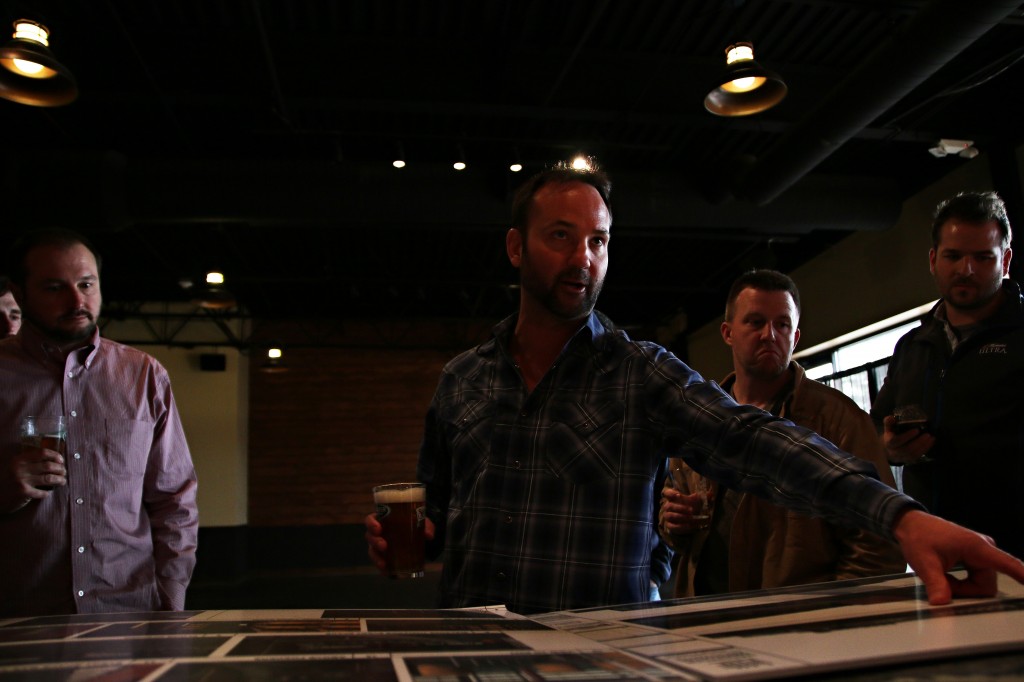 SweetWater has seen a lot of growth over the past two decades and they're about to embark on their next challenge by expanding to Chicago, the furthest market from home base.
"When we started this thing we were brewers first, we had no business acumen. We were figuring out the business as we were going along. The only thing we knew was how we wanted our business to be. We created this thing around who we were as individuals: about good beer, good people and a great time. The further we get from home, the more important it is for us to share that with people who have never met us before."
The best way to understand what makes SweetWater so special is to sit down with one of these guys, share a few pints, and trade a few stories. Because believe me, these guys have stories. If you can get down to Georgia, stop by the brewery and say hi. Tell them we sent you. If you can't, there will be plenty of opportunities to come out and meet these folks and "vibe on their mellow ways." Oh, and drink their tasty beer. I'll leave you with this final word from founder Freddy Bensch:
"I haven't worked a day in my life, it's been fun as shit. You always hear people talking about businesses as being families: but this is truly a family. I mean, the shit that goes on in here… it's passionate, we're like brothers and sisters. I love coming to work, especially when you have to walk by 10 taps on the way in. It doesn't suck."
// Matt Tanaka