Lakeshore Beverage is proud to welcome Urban Chestnut Brewing Company to the family. Urban Chestnut is an unconventional-minded yet tradition-oriented craft brewery with a a "new world meets old world" brewing approach that pays reverence to classically-crafted European beer styles, while contributing to the modern American craft beer scene. Their sentiment of reverence to old world beer is of second nature to their German-born brewmaster, Florian Kuplent, who views the chestnut as a symbol of the tradition and heritage of beer.
I sat down with Urban Chestnut's Head of Sales Operations, Jon Shine to talk about the brewery, the beer and the super-secret launch party.
Urban Chestnut: A Brief History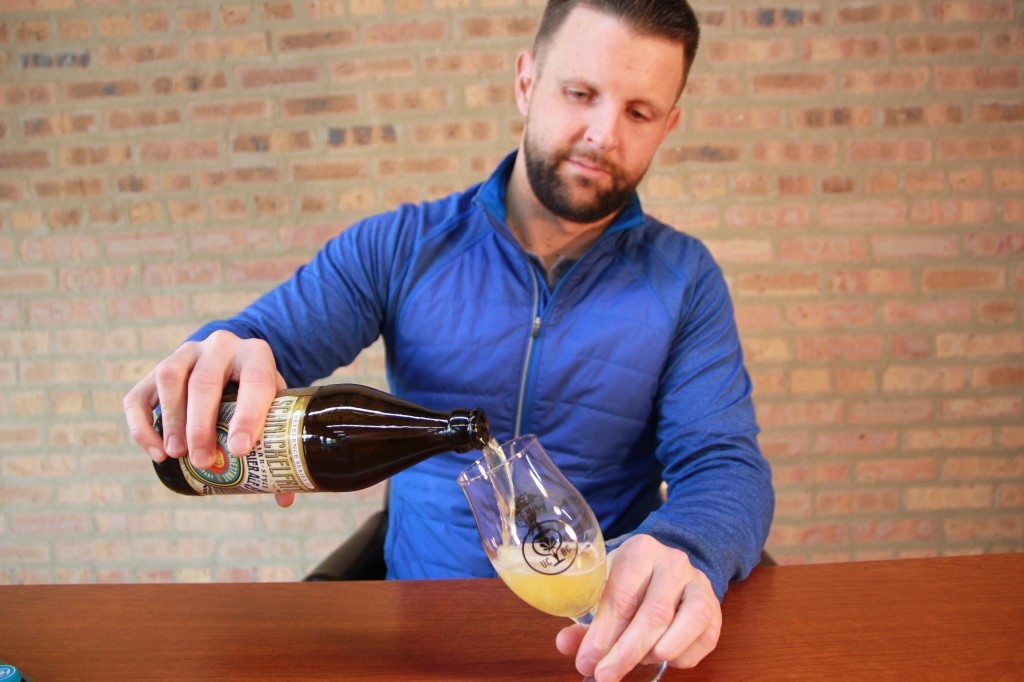 Lakeshore Beverage: Introduce us to Urban Chestnut, who are you and how did you come about?
Jon Shine: Urban Chestnut is a craft brewery in St. Louis that makes what we call unconventional-minded yet tradition-oriented beer. We were founded by two friends who have collectively been involved in the brewing industry for approximately 40 years. Florian Kuplent, a German-born and educated brewmaster with over two decades of brewing expertise and David Wolfe, a St. Louis native who worked in sales and marketing for almost two decades employed at St. Louis' largest brewery.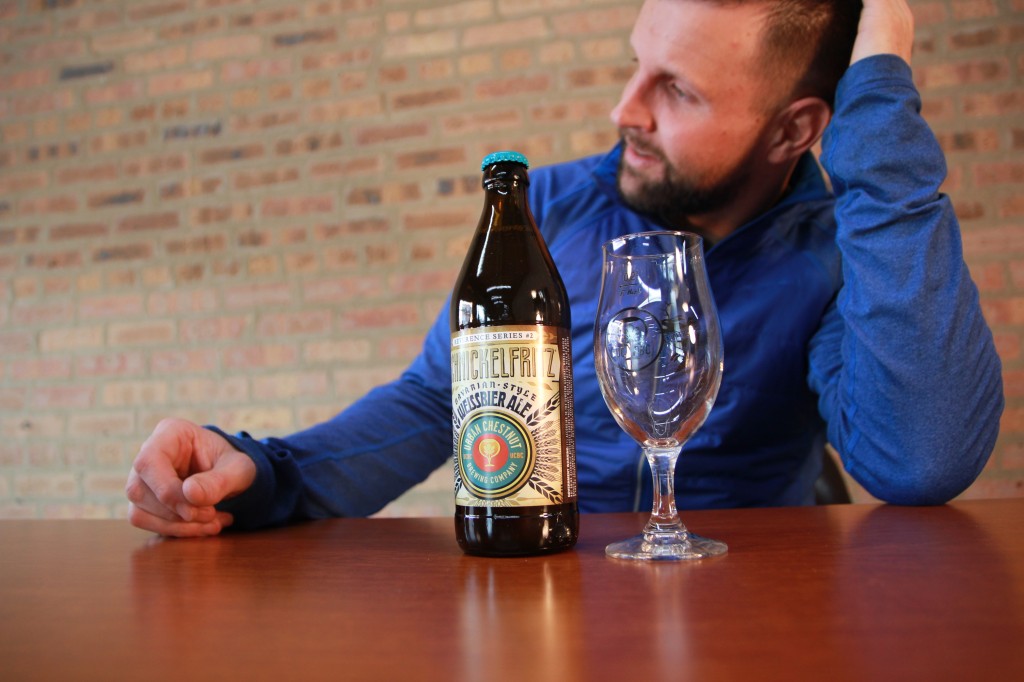 The Chicago Expansion
Lakeshore Beverage: What inspired the move into Chicago?
Jon Shine: Chicago was the next organic step. It's a challenging market, a complex craft beer market, and it is certainly one of the growing craft epicenters in the country. And we wanted to be a part of it. We've been eyeing it for awhile now, but it wasn't until the construction of our second brewery, the Urban Chestnut Grove Brewery and Bierhall, that we finally had the capacity to take that next step.
Lakeshore Beverage: Chicago has a lot of breweries, and they are opening all the time, why should they pay attention to Urban Chestnut?
Jon Shine: The wonderful thing about selling someone on Urban Chestnut is that all I have to do is sample them. If I can get them to taste the beers, my job is basically done. If you know our brewmaster Florian's background, you know he is one of the foremost experts in the world at what he does, of doing these German styles, but more importantly, whenever I sample these for people, there's always a very positive reaction. It really is a reflection of Florian's personality and palate, and that he knows how to craft these styles.
If I can get them to taste the beers, my job is basically done.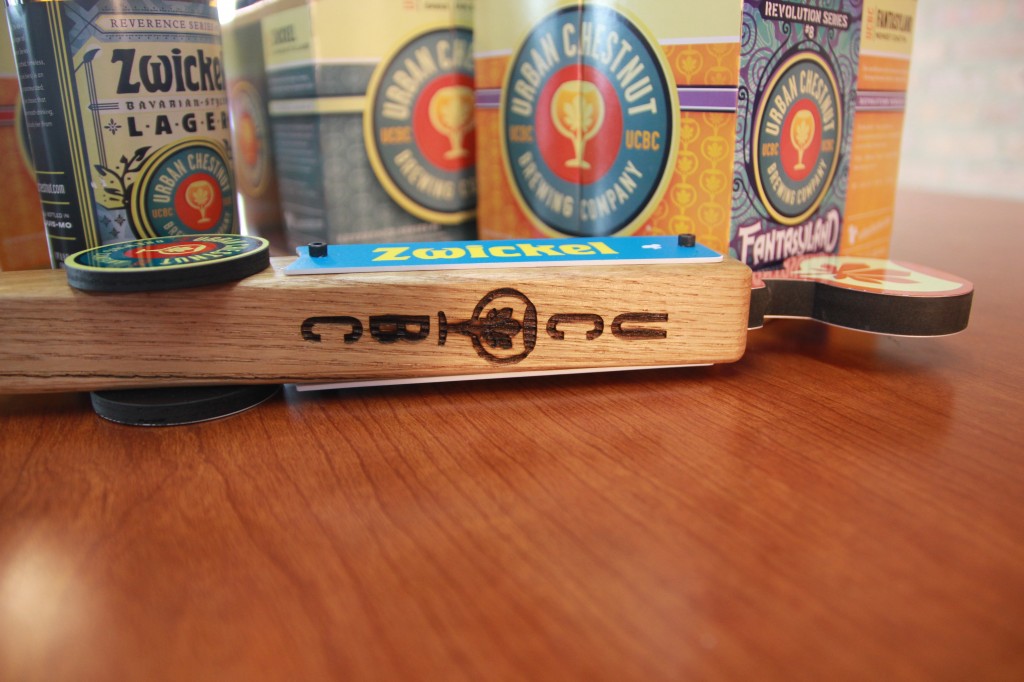 New World vs. Old World
Lakeshore Beverage: Urban Chestnut is committed to both its traditional, German roots as well as to modern American craft beer — how is this reflected in the beer that you release?
Jon Shine: That's exactly it — it's the core of what Urban Chestnut is. All of our beers are split into two series: the Reverence series pay homage to classic European-style beers… beers that are the foundation of modern day brewing, the other is a reflection on the renaissance of American craft beer — beers in that celebrate where American craft beer is headed. It's old and new.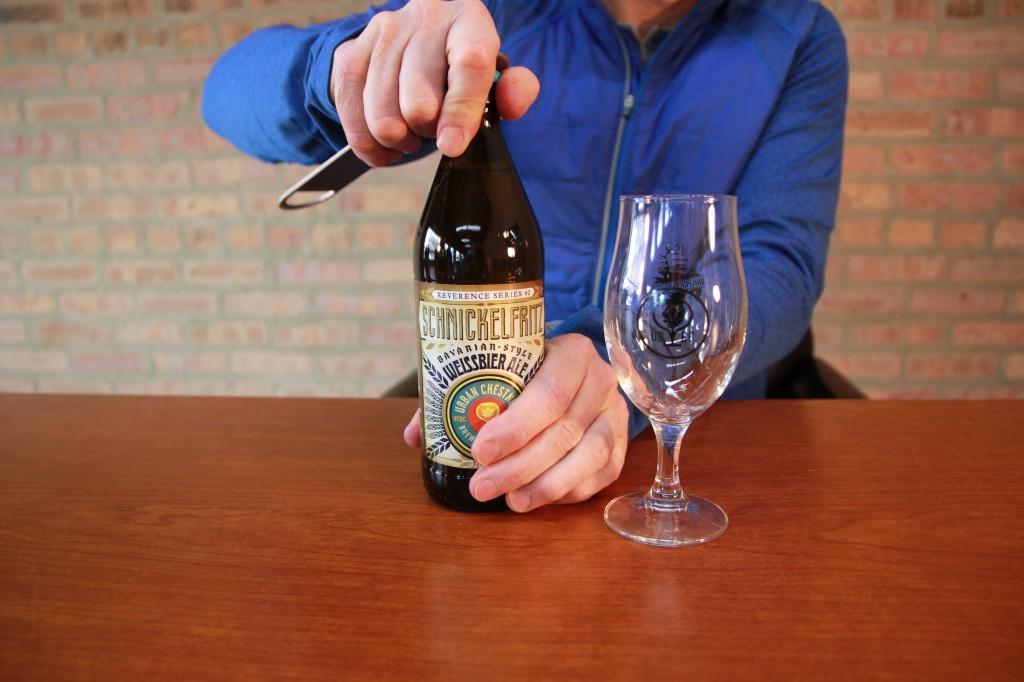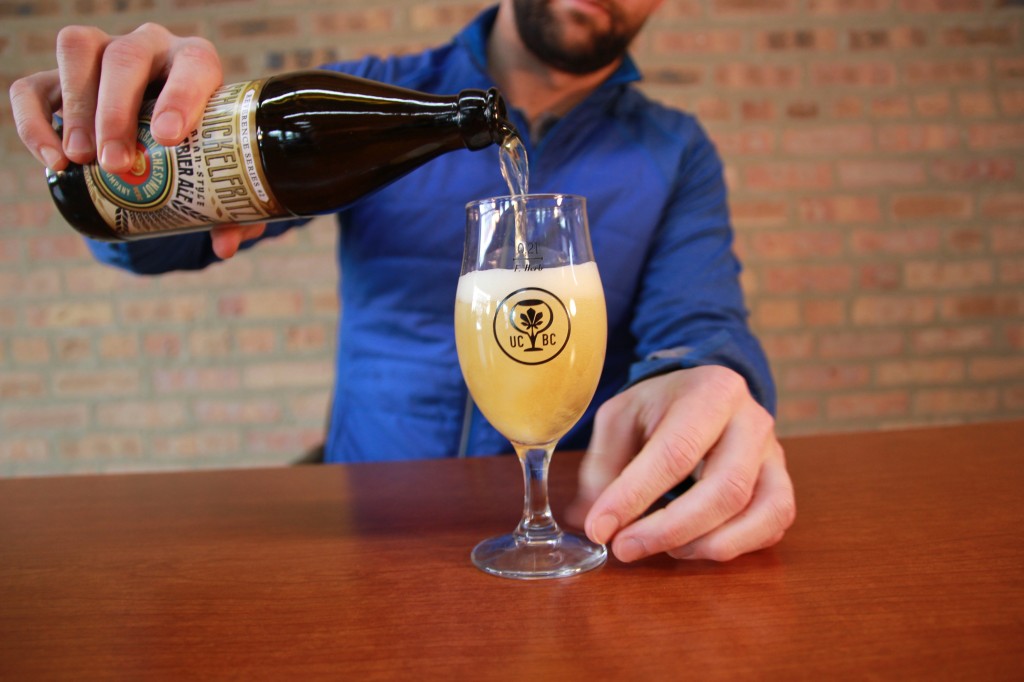 Lakeshore Beverage: How much of this is inspired by your Brewmaster, Florian Kuplent and his classical German brewing background?
Jon Shine: It has a lot to do with what Florian is about. He was born in a town called Mueldorf in Germany. He started as a Brewmaster's apprentice at 17, went to Weihenstephaner, which is the oldest and most well regarded brewing college in the world, where he received his Master of Brewing Sciences degree. He went on to work at Duvel, Beck's, and Meantime Brewing, before coming to the United States to work with Anheuser-Busch where he managed their world-wide yeast strain and pilot brewery. He met David Wolf, they collaborated on a few projects and when they saw an opportunity, they opened Urban Chestnut.
Lakeshore Beverage: So it's about paying respect to where you came from and his personal desire to innovate.
Jon Shine: It's paying homage to the old styles while experimenting and making a contribution to the development of craft beer.
It's paying homage to the old styles while experimenting and making a contribution to the development of craft beer.
The Beer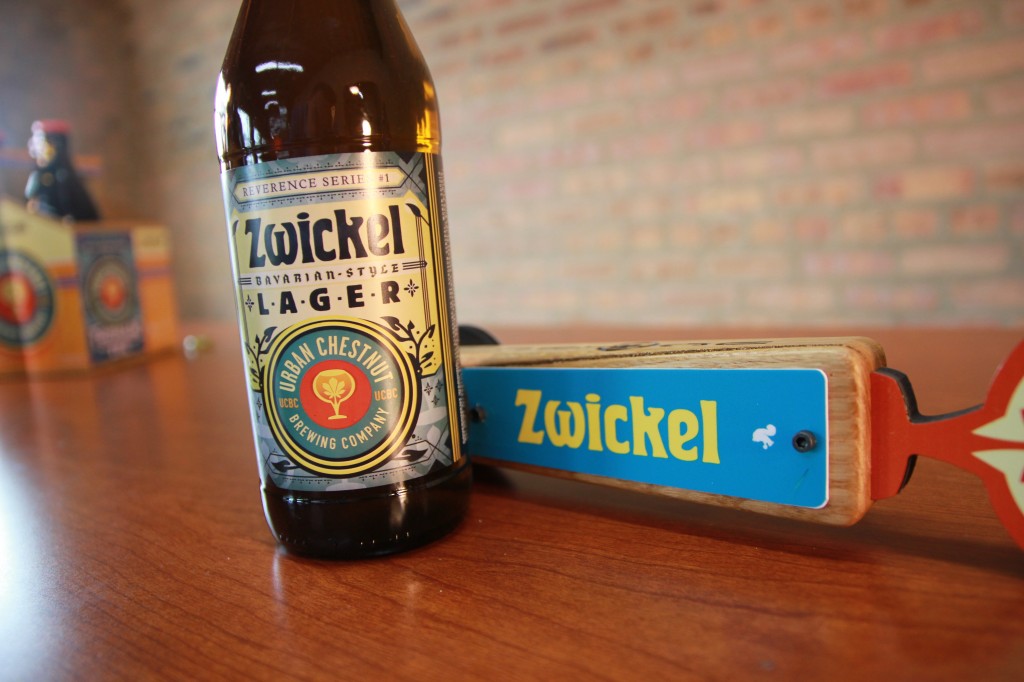 Urban Chestnut will be entering Chicago with three beers, two from their Reverence series — Zwickel (Bavarian-Style Lager) and Schnikelfritz (Bavarian Weissbier) as well as Fantasy Land (Midwest Coast IPA). More offerings will follow. I asked Jon to take us through the background, styles and flavor profiles of each beer.
Reverence Series #1: Zwickel – Bavarian Style Lager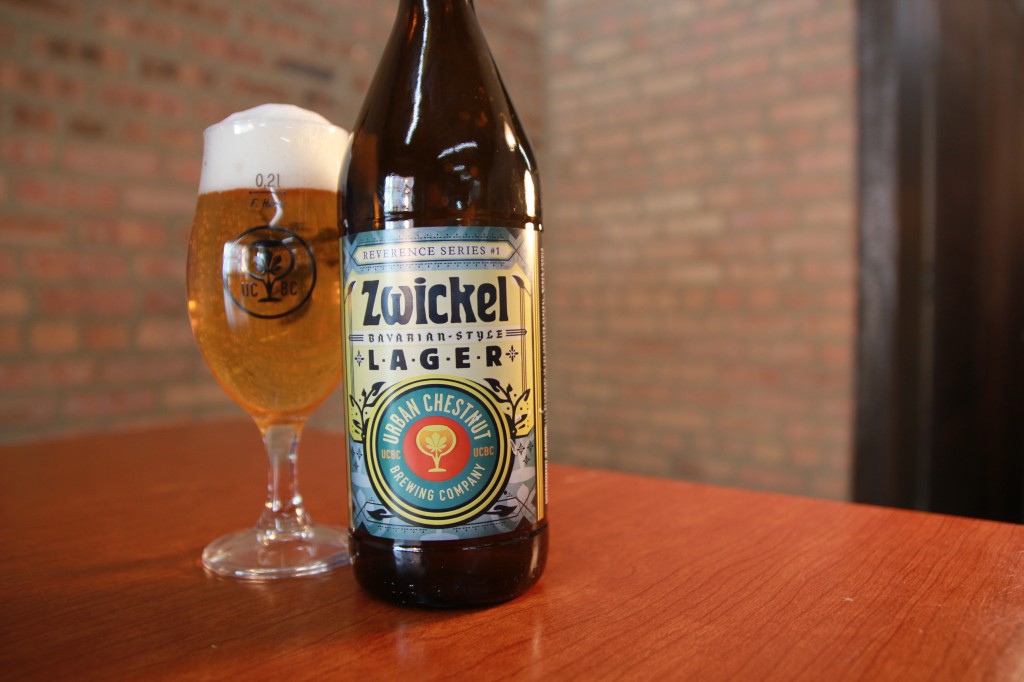 Jon Shine: Zwickle Bavarian-Style Lager is an unfiltered, unpasteurized, Bavarian-style lager. It finishes very smooth, very drinkable. It's light in body, refreshing, yet it has this great breadiness and maltiness to it, and a really nice bite at the finish. Classic. It has a natural cloudiness from the yeast, It's fresh, it's clean, with a little bit of those noble German hops.
Reverence Series #2: Schnikelfritz – Bavarian Weissbier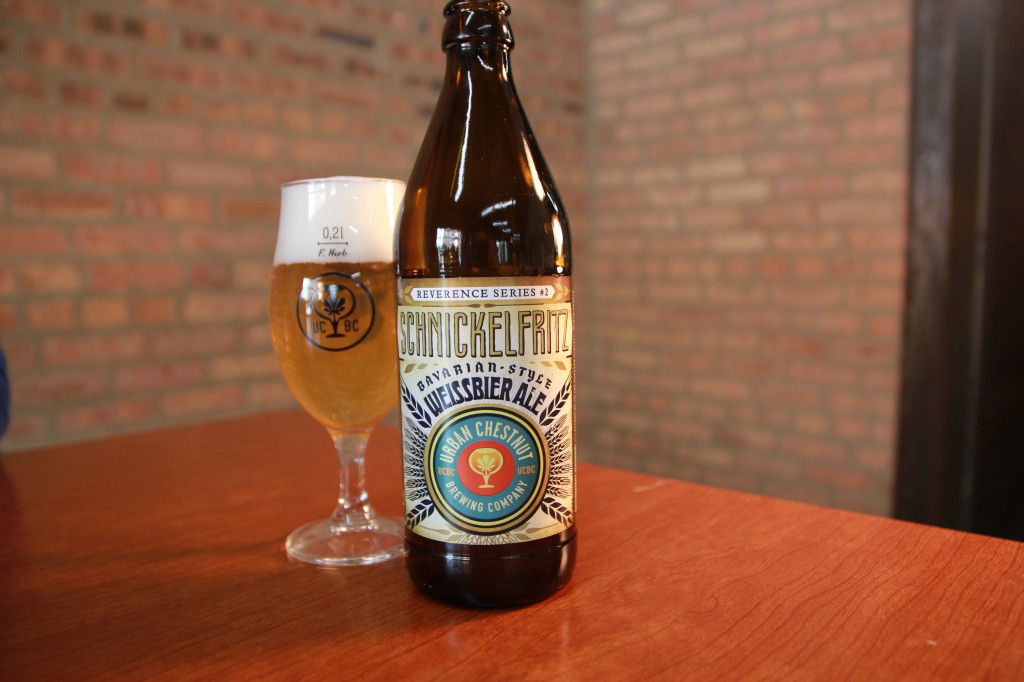 Jon Shine: Schnickelfritz is a term from German immigrants for rascal, or scamp. And everyday people come in and tell us how their grandparent would call them Shnicklefritz. And what's funny is that they all think that it was just their grandparent's term. But we have people every day, sometimes multiple people a day, that find out that it wasn't just them being called Schnicklefritz…
So this is Schnicklefritz. It's a Bavarian weissbier and it's one of my favorites. It's a very light and refreshing style. It finishes with strong notes of banana and clove, very distinct. No adjuncts or anything, it's all naturally produced by the weissbier yeast. It's a classic style, which is why it fits into our reverence series. A lot of times it'll be paired with something vanilla or sweet because it has a natural sweetness to it.
Lakeshore Beverage: If you're talking to someone in Chicago who has never had an Urban Chestnut beer before, what would you suggest they try first? Where would you have them start?
Jon Shine: I would pour them a Shnickelfritz. Because most American beer drinkers haven't had a good beer that features that Weissbier yeast that really highlights such unique flavors. I think that when American's picture a Wheat Beer, they picture the American Hefeweizen, and just wheat malt and a clean finish. This is anything but. They think it's a boring style, but there's so much going on — it's a little hops, some wheat malt, some pilsner malt, and this really amazing Weissbier yeast. It's such a powerful yeast, that it creates so much blowoff that it will cover the entire floor of the brewery. It's wild. The whole brewery smells like banana and clove.
Fantasy Land – Midwest Coast IPA
Jon Shine: Fantasyland is what we call a Midwest Coast IPA, which is basically a West Coast-Style IPA just affectionately named. It comes in at about 6.8% alcohol and has a nice golden color. It features Cascade, Chinook and Willamette hops and Munich and Caramel malts, so it gives it that nice rich amber. It has a nice fruity pine on the nose, and it does a great job of featuring the hops but at 60 IBUs. It's not a palate wrecker.
Secret Beer Party with Urban Chestnut Brewing

To celebrate Urban Chestnut's Chicago launch, we're throwing a Secret Beer Party, one of our invite-only craft beer parties hosted in, you guessed it, secret locations. The party will be held at an undisclosed location in the Logan Square neighborhood on Thursday, Feb. 19th.
We'll be sending out more information on how to win a chance to come to our party to our mailing list later this week. Sign up for the Lakeshore Beverage email newsletter below to find out more: