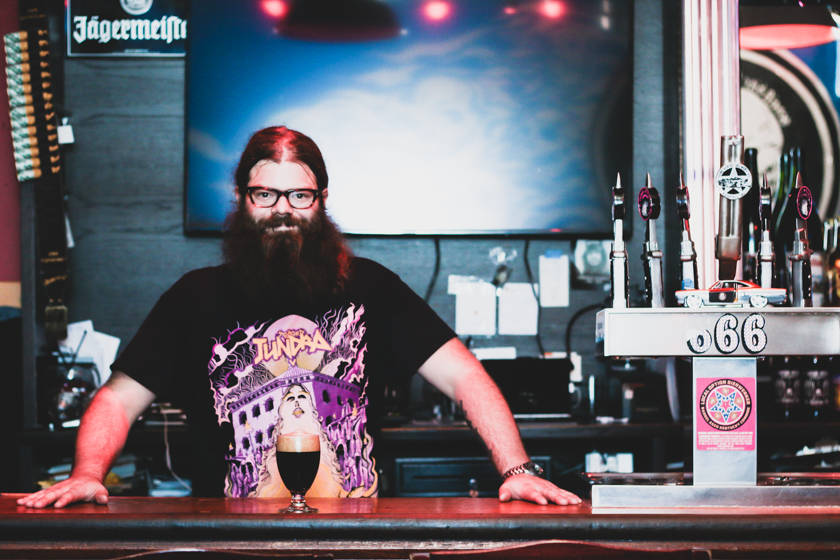 Walking down Lincoln Park's Webster Avenue, it may take some by surprise that amidst the upscale shops and homes is a haven for both metal and beer lovers alike: Local Option Bierwerker. Alexi Front, who serves as Local Option's communications director, brewer, bartender, and anything-else-that-needs-to-be-done guy, has been into metal music since he was a kid and is an integral part of Chicago's scene. He's also the force behind Chicago's first Scorched Tundra Music Festival, a metal festival bringing in acts from around the world to play at The Empty Bottle this weekend.
The festival is now going into its sixth year, but this year will be the first time it's held in the U.S. "I've hosted the festival in Gothenburg, Sweden for the past five years. It began as a showcase for bands I was working with on my record label or bands I was managing or booking at the time," says Front over a glass of Local Option's exclusive festival beer: Scorched Tundra VI Coffee Stout.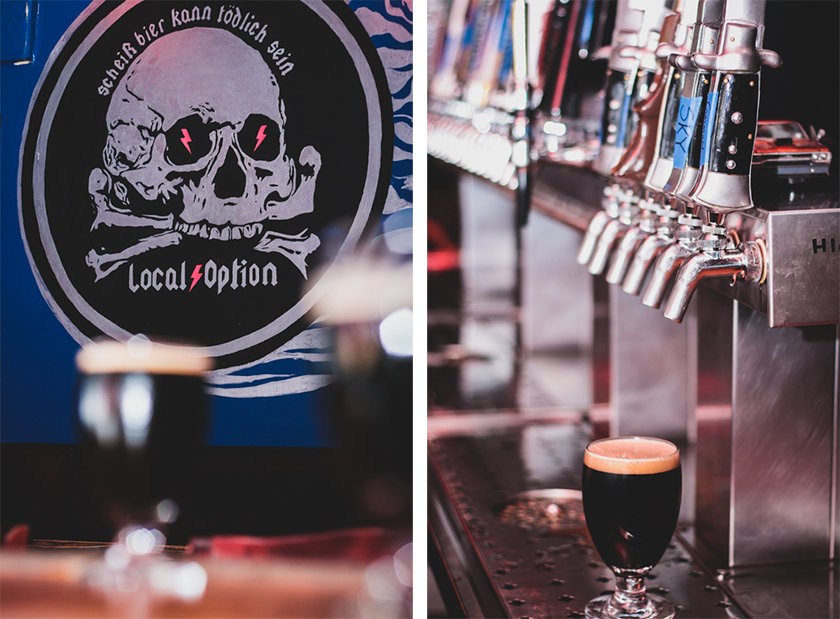 Front says the goal of the festival beer was to make a beer that would go together with the music and subculture of the festival. A black beer was an obvious choice.
"We wanted something darker and richer to complement that kind of music and the end of summer into autumn transition," says Front. The addition of coffee was somewhat utilitarian, though.
"We want to get people goin' but also caffeinated," he continued. "The coffee culture and doom metal culture actually have a lot of crossover. Caffeine is a necessity in order to withstand the pummeling devastation of slow doom."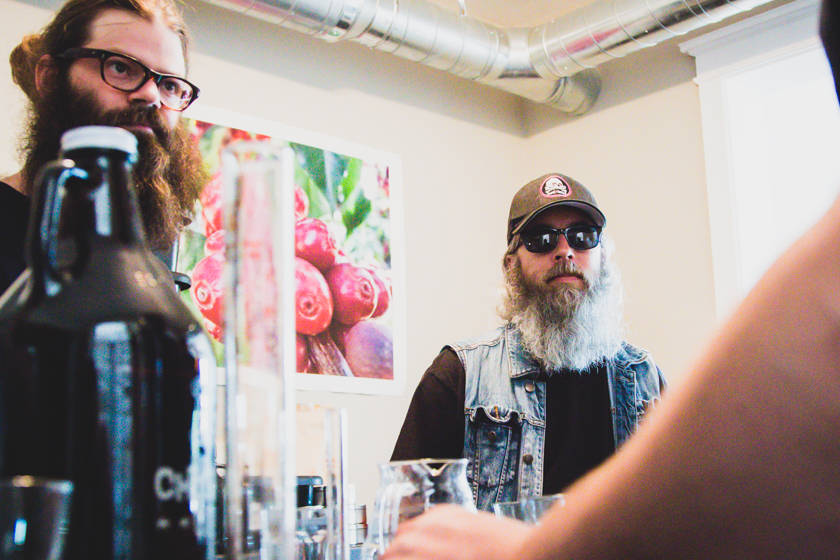 When it came to selecting the coffee, partnering with Dark Matter Coffee was an immediate choice. Not only are they a staple in Chicago's metal scene, Noah Hopkins was a former brewer at Local Option and now works at Dark Matter. Alexi sent Noah the recipe for the beer and he came up with a coffee that would complement the desired taste profile.
"The coffee is Catuai Catura which has a dark chocolate, almost baker's chocolate flavor, and then you get a of lot red fruity flavor," says Noah during our cupping at Dark Matter. Those flavors would work well with the roasty European malts and woody and berry characteristics from the Bramling and Cross hops the beer called for.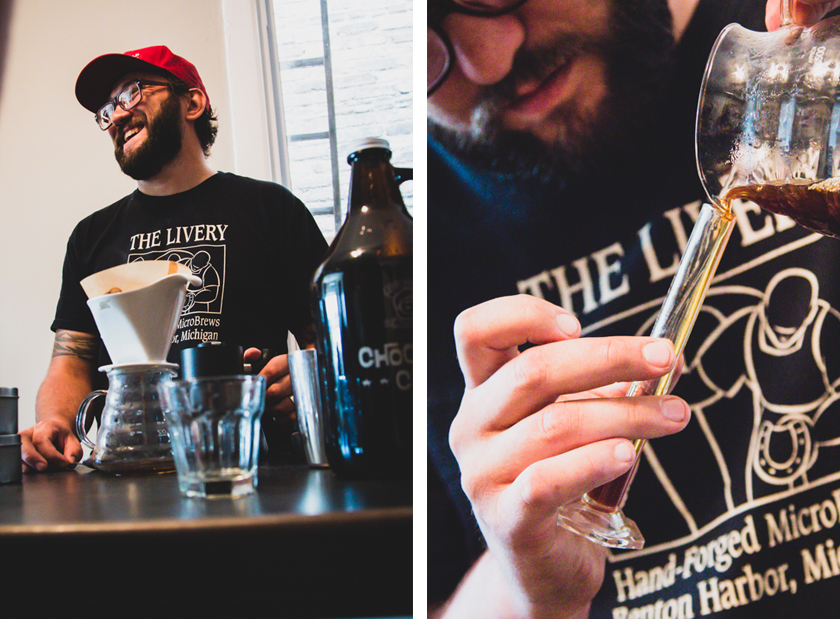 After confirming the right amount of coffee for the beer, Alexi worked with Burnt City Brewing to brew the beer at their Lincoln Ave. Brewpub location. "Dark Matter kegged up the coffee and we sent it into the bright tank where it circulated with the fully fermented beer for a week until it was ready," says Front. "It's a really well-conditioned beer which is something we really take seriously."
Scorched Tundra VI has an unsweetened chocolate and jammy coffee aroma, with a little bit of coffee bitterness and berry-wood hop profile on the nose as well. It drinks less than its 7% ABV, with more unsweetened chocolate, roast, and some mild dark fruit notes in the body.
Scorched Tundra VI will be available at the Scorched Tundra music festival at the Empty Bottle this weekend (Sep. 2-3), as well as select locations throughout the city.

Want to win tickets to Scorched Tundra? Fill out the form below and enter to win two pairs of tickets to the weekend.
Winner will be chosen Thursday, September 1 
HTML Form Builder