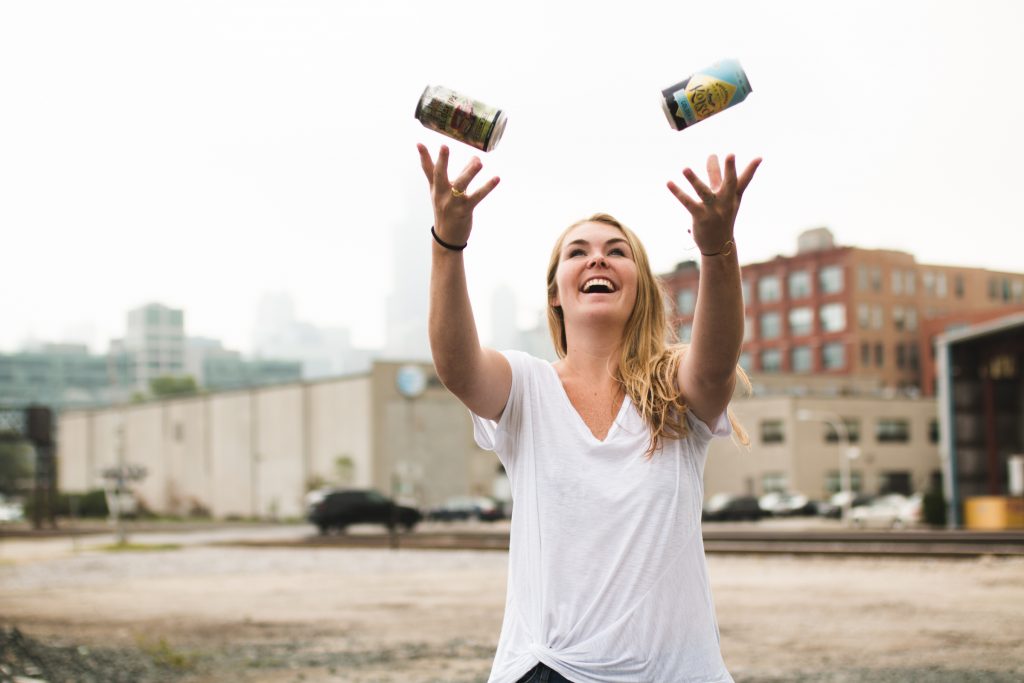 Of course, like most college kids, my go-to beers have been domestic lagers…after I turned 21, of course. I often wouldn't think twice about what beer to order at the bar and my college budget was an excuse for limiting my choices. Now that I've graduated and finished my internship here at Lakeshore Beverage, I've garnered a newfound knowledge about beer. Hint: they don't all taste the same.
From recent grads like myself, to your uncle who's been drinking the same domestic lager his whole life, there's a craft beer out there for everyone. Listen, I'm not asking you to jump right into trying an intense hoppy IPA, but I am asking you to try a different beer than you'd typically reach for. There's a huge world of beer out there and it's time to widen your horizons, so here are 10 craft beers you can enjoy. 
---
1. Founders Solid Gold
Founders Solid Gold is a great alternative for the traditional domestic lagers I'm used to. This lager goes down easy and can be used as a day-drinking beer, pre-game beer, or night-out-with-the-boys beer.
Our Training and Education Manager, Chris Kolodziej says, "Solid Gold is very similar to a domestic lager. There's a very easy crossover between the two and that's what it's made to be. I think Solid Gold is an every occasion beer. You can drink it when you're watching TV, out with friends, whenever."
So give Founders Solid Gold a chance next time — you won't be disappointed.
4.4% ABV | 20 IBUs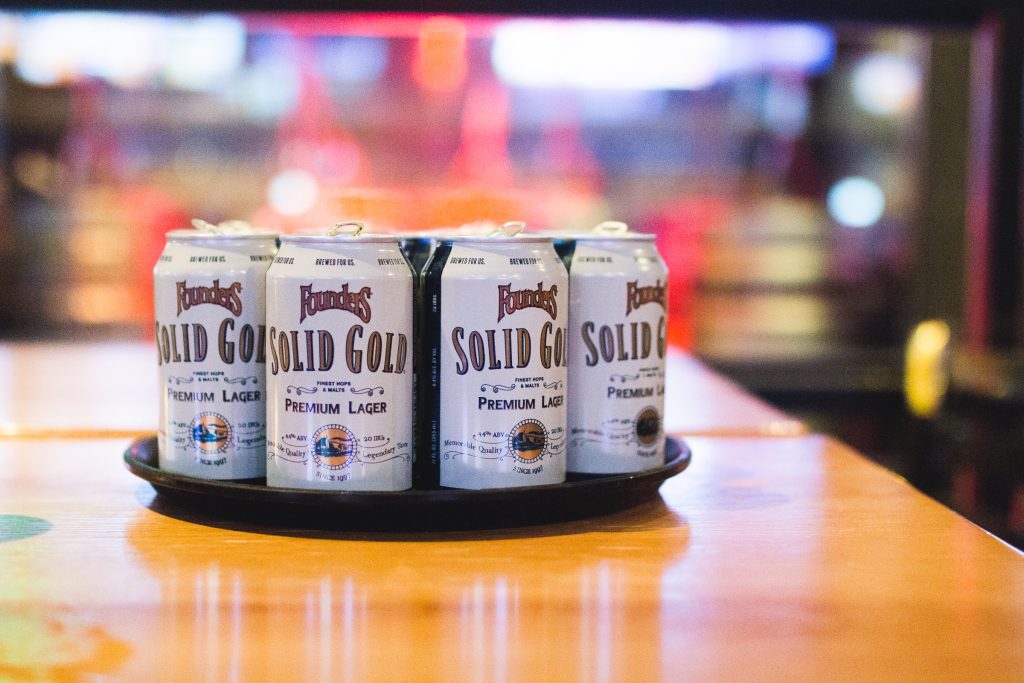 ---
2. Boulevard American Kolsch
One of my favorite beers that I tried this summer was Boulevard American Kolsch. As someone who was new to craft beer, I was curious as to why this one was so easy to drink and enjoy.
Chris was not as surprised and said, "The whole style around Kolsch-style beers in Germany is a culture of going into the bar and having some good drinking sessions. There are beers that are meant to be enjoyed in quantity. So it's made for really easy drinking and is a little more flavorful than domestic lager beer."
The crisp finish and hint of citrus added a little more flavor than I was used to with a domestic lager. American Kolsch was also very refreshing. Because of the flavor and drinkability, I can see why people would want to go to the fridge to grab another one of these.
4.6% ABV | 18 IBUs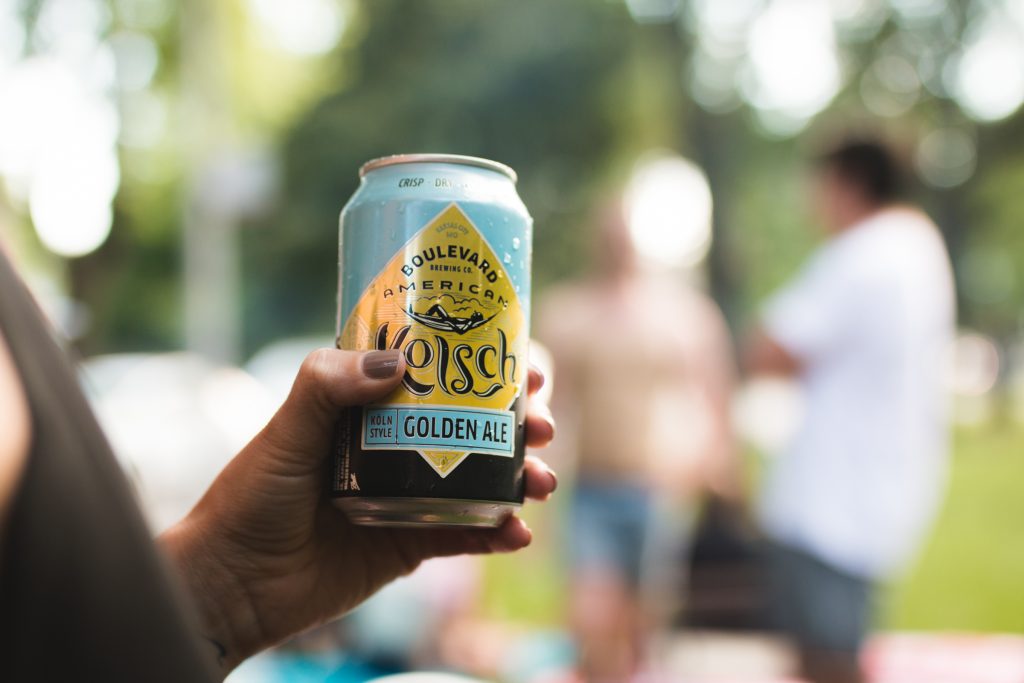 ---
3. Founders All Day IPA
Founders All Day IPA is easy to drink. The name explains the beer. You can literally drink it ALL DAY. If I have a weekend filled with activities, I'm bringing a 15-pack of this beer.
"IPA as a category has been the most consumed and fastest growing style the last couple years. IPAs are fairly bitter and the first time people have them it's sort of shocking. Even your most seasoned craft drinkers tell you the first time they had an IPA they didn't like it. Founders All Day IPA is a little lower in bitterness. So, it has more approachability," Chris explains. 
If your someone hearing about how awesome all these IPAs are, then this is a great one to start off with.
 4.7% ABV | 42 IBUs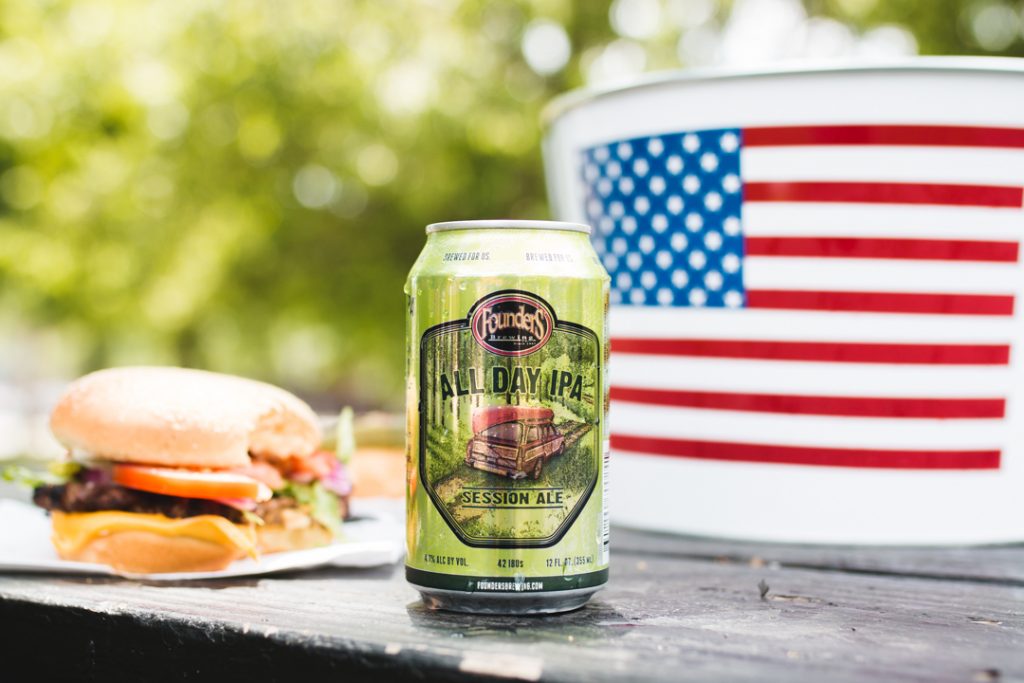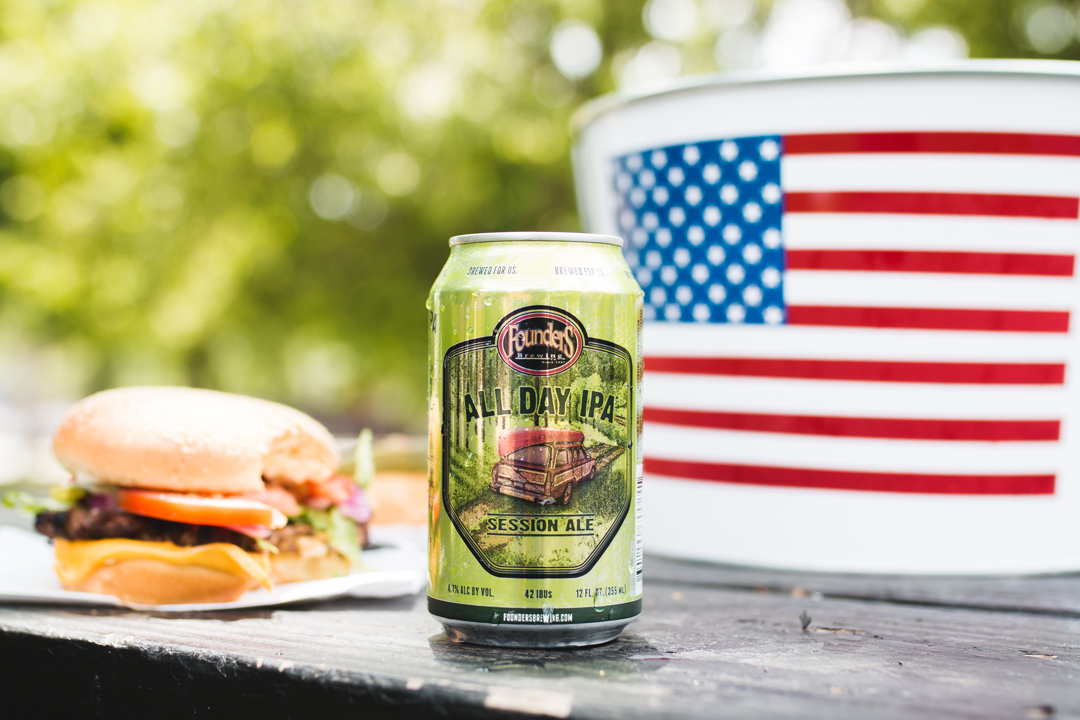 ---
4. Bell's Oberon
A day spent out in the sun calls for the perfect beer to go with it. In my opinion, Bell's Oberon is that beer. It's simple and satisfying. 
"Oberon is a wheat ale and they tend to be one of the first crossover beers for people. They are usually citrusy and zesty and they are not very bitter," Chris shares. "I think with Oberon, a lot of people in Chicago at least, tie it to traveling to Michigan. People see the label on it and think "oh summer time!" and they drink it, like it, and have an overall good experience with it." 
While it's still sunny grab a pack of Oberon to quench your thirst. At least that's what I do.  
5.8% ABV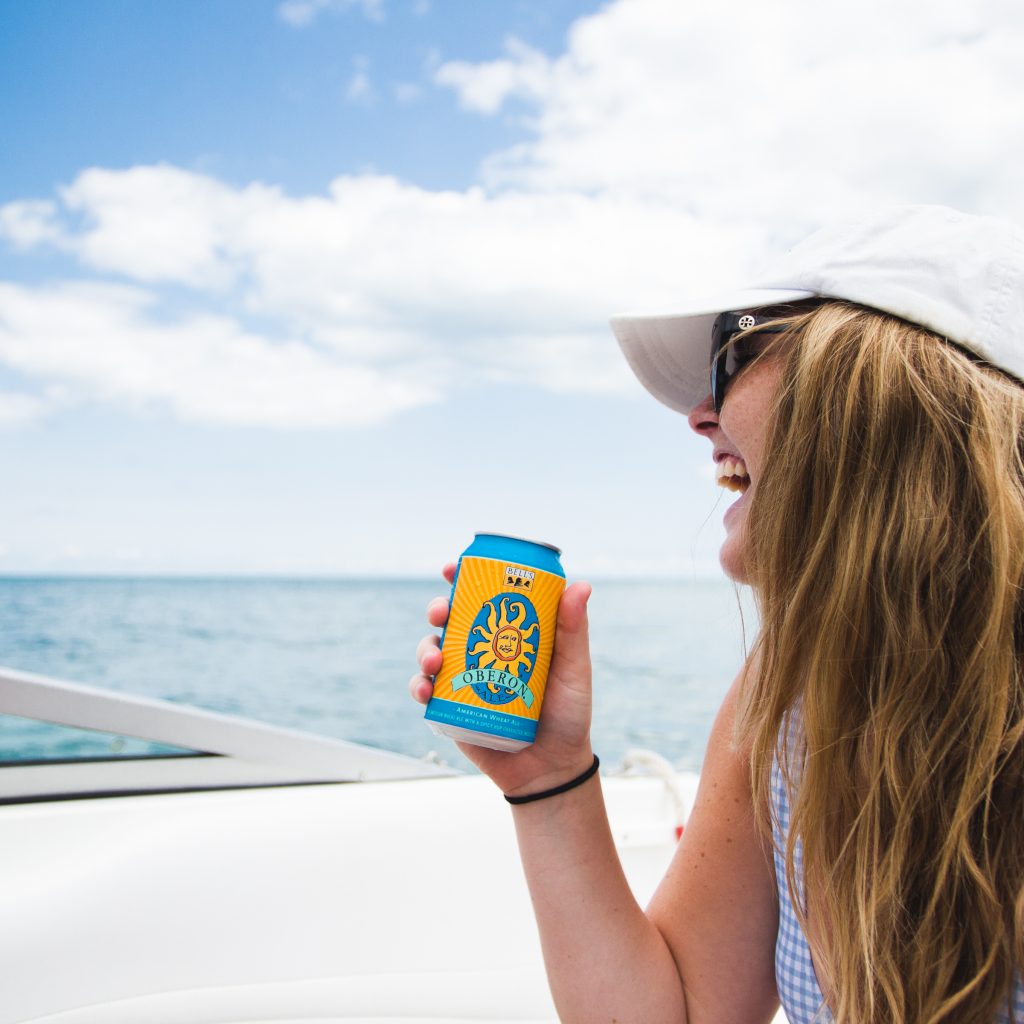 ---
5. Moody Tongue Sliced Nectarine
For a long time wine has been considered the preferred fine dining beverage, but today it's not that uncommon to see beer paired with food. Moody Tongue was founded by chef Jared Rouben who brings culinary aspects into the brewing, making the dining scene Sliced Nectarine's perfect niche.
"This beer was brewed to be consumed with food. You can easily consume it by itself, but because it's made to drink with food, it doesn't have anything in it that'll be extremely overwhelming and it's meant to be compatible with what your eating," Chris shares. 
5.9% ABV
---
6. Sun King Pachanga
Sun King Pachanga is a Mexican-style lager perfect for any fiesta. If you're a fan of "Taco Tuesday" like me, or you really just love eating tacos every day, then Pachanga is the beer for you. It's easy to drink and I love the can!
"Mexican lagers are approachable to people who are used to pilsners and domestic beers. They're nice and rounded with just a little more body to them," Chris tells me.
Pachanga is one of my personal favorites on the list because I have a familiarity with Mexican-style lagers and how they taste. This beer is a comfortable option for me, but also a new craft option I was happy to discover. 
4.2% ABV | 24 IBUs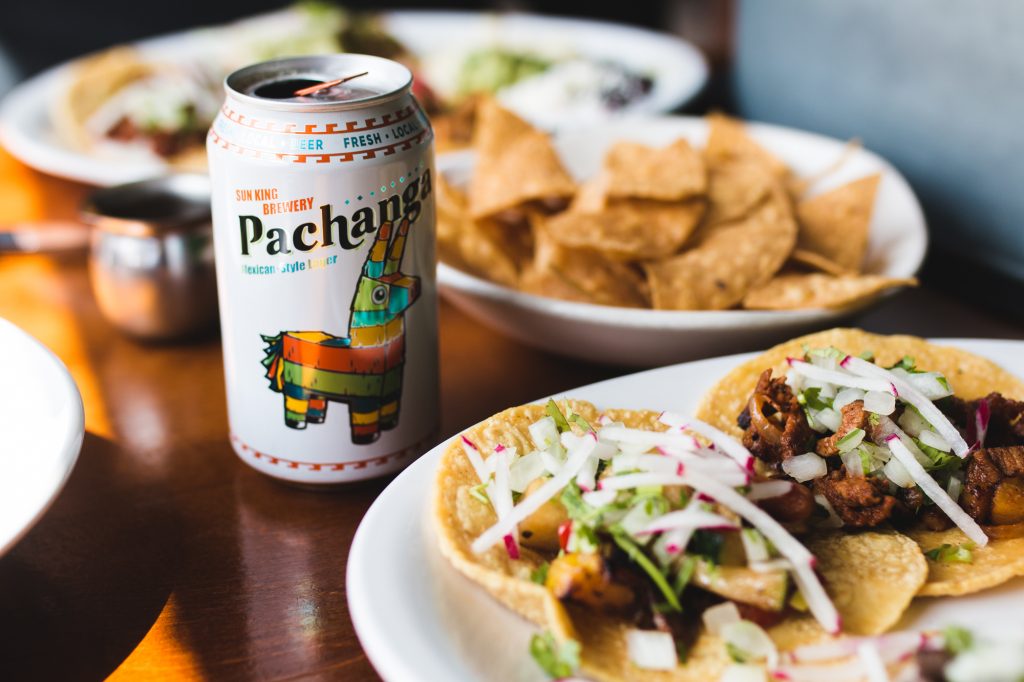 ---
7. Goose Island Sofie
Someone who is typically a wine drinker and wants to fit in with the beer drinkers would love Goose Island Sofie. It's aged in white wine barrels with citrus peel giving it that familiar subtly tart flavor typical of white wines.
"The carbonation is really high which gives it a champagne feel. That carbonation is very food friendly as well. For wine drinkers this beer hits all the notes of what they look for in a beverage. Sofie is really easy for a wine drinker to enjoy," Chris explains.
If you're looking to class it up and try something different than the wine you usually supply for the family party, Sofie could be a trendy choice.
6.5% ABV | 20 IBUs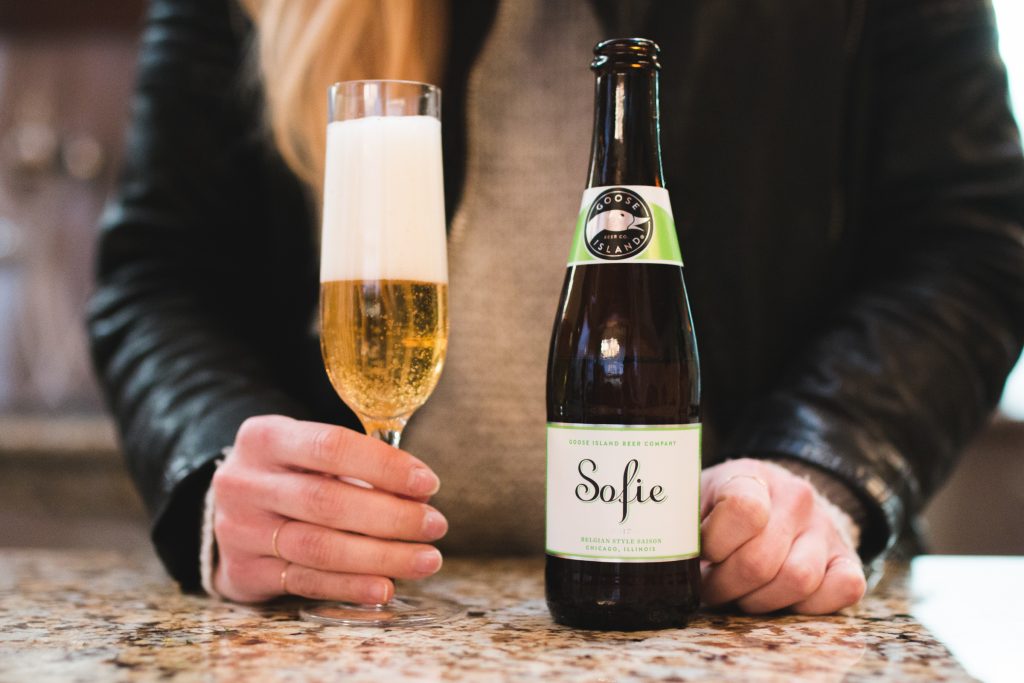 ---
8. Ommegang Witte
I choose Ommegang Witte when I'm craving a refreshing, yet flavorful beer that's still easy to drink. Witte might require a little more seeking out, but is a beer that people will enjoy once they try it.
"This is a Belgium-Style wheat beer so it's brewed with citrus peel and coriander creating a spicy herbaceous flavor. Once again, this tends to be an easy crossover from domestic lagers due to it being a wheat beer," Chris says. "It has an intrigue to it and is nice for someone who is new to craft."
Witte is very food friendly and many of Chicago's fine dining restaurants have it on their menu. It's the perfect beer to bring to a dinner party or order when you're out on the town grabbing a bite to eat.
5.2% ABV | 11 IBUs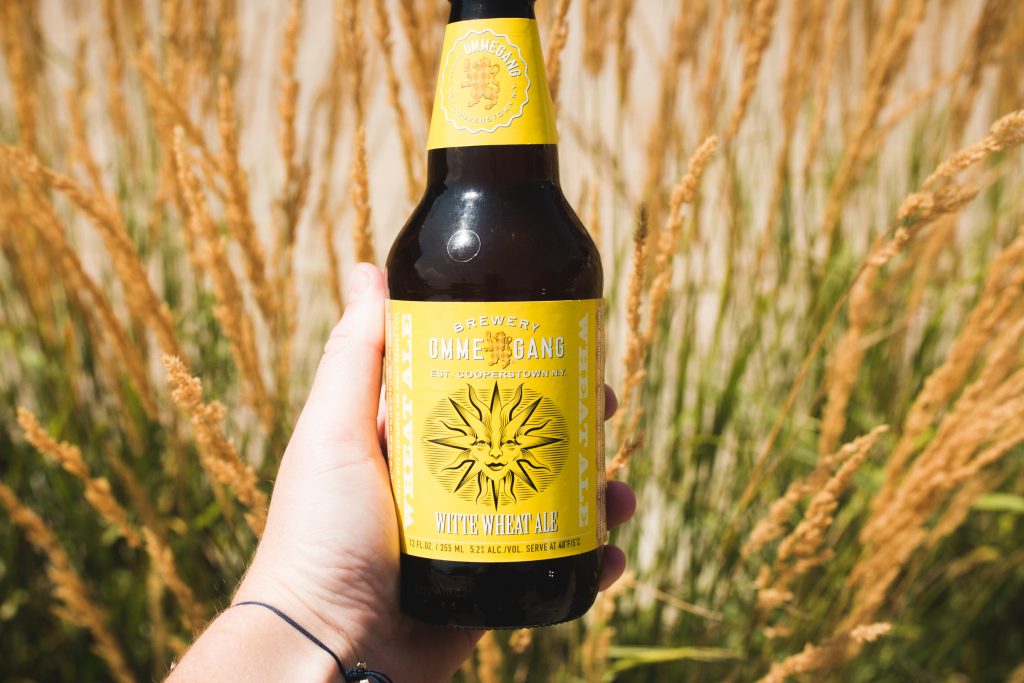 ---
9. Kona Big Wave
Kona Big Wave is my beer of choice when I'm at the pool, at the lake, or on a boat. So basically anytime I'm near the water. Big Wave is from Hawaii so it's only fitting. It's a light-bodied golden ale that's smooth, refreshing and easy to drink.
"Golden ale is a term for a light, easy-drinking, ale, so people who are used to drinking lagers find this to be an easy beer to transition into drinking," Chris says.
 4.4% ABV | 21 IBUs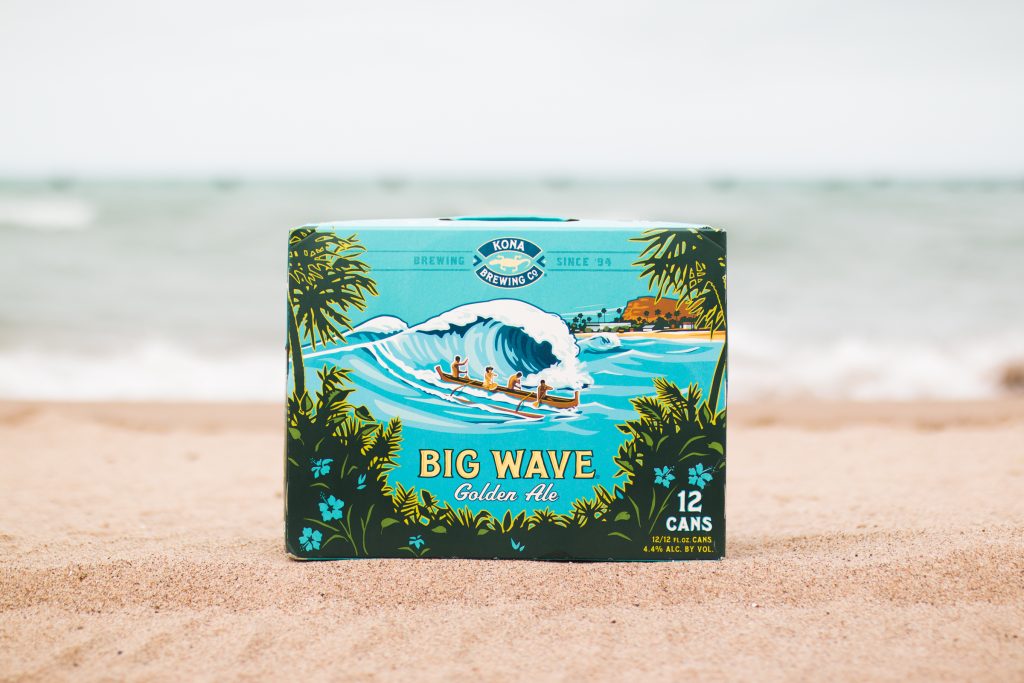 ---
10. Alaskan Amber
Alaskan Amber, like all these options, can be sipped on at any time. Now that we're entering fall, this is a great time for amber beer when the weather starts to cool down, college football season starts up, and you don't need a citrusy drink to cool you off. 
"I wouldn't call this beer sweet per se, but it does have a little bit more of a caramel malt taste to it. It's really soft and round and I think that's really easy for a new drinker to try," Chris explains.  
As I head into the next few months, this beer will be stocked in my cooler. It's the perfect choice for any fall activity and it tastes delicious.
5.3% ABV | 18 IBUs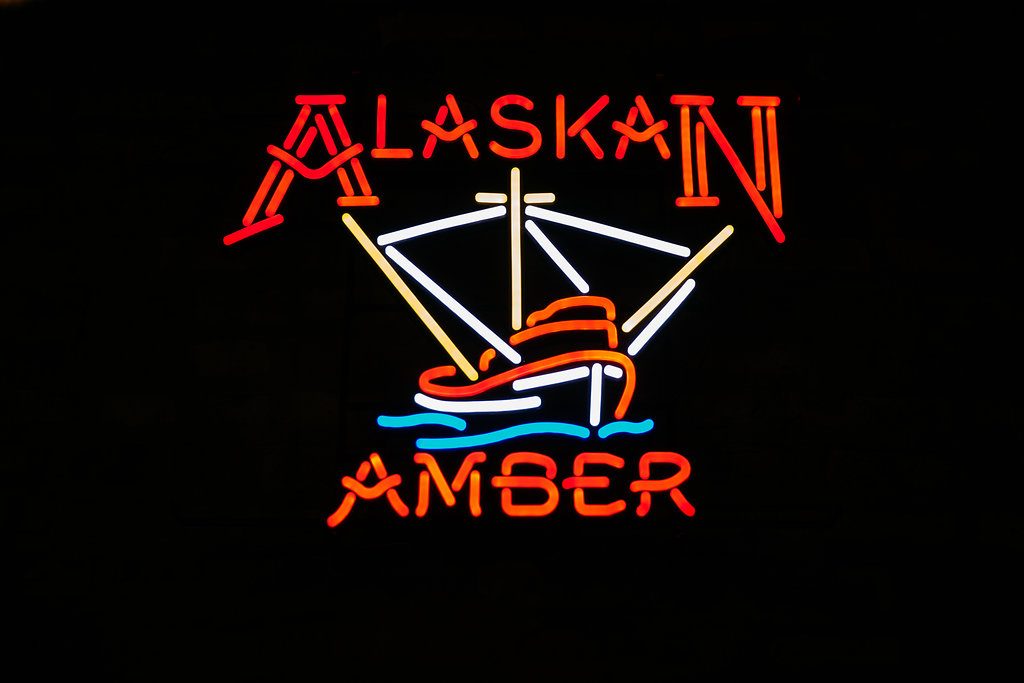 ---
Intern Charlotte Signing Off
Interning for Lakeshore Beverage this summer allowed me to dive deep into learning about the craft beer industry. I hope to take what I've learned and share it with my peers. Take my recommendations from this blog and add a few more beverages to your shopping list. You won't regret it.
---