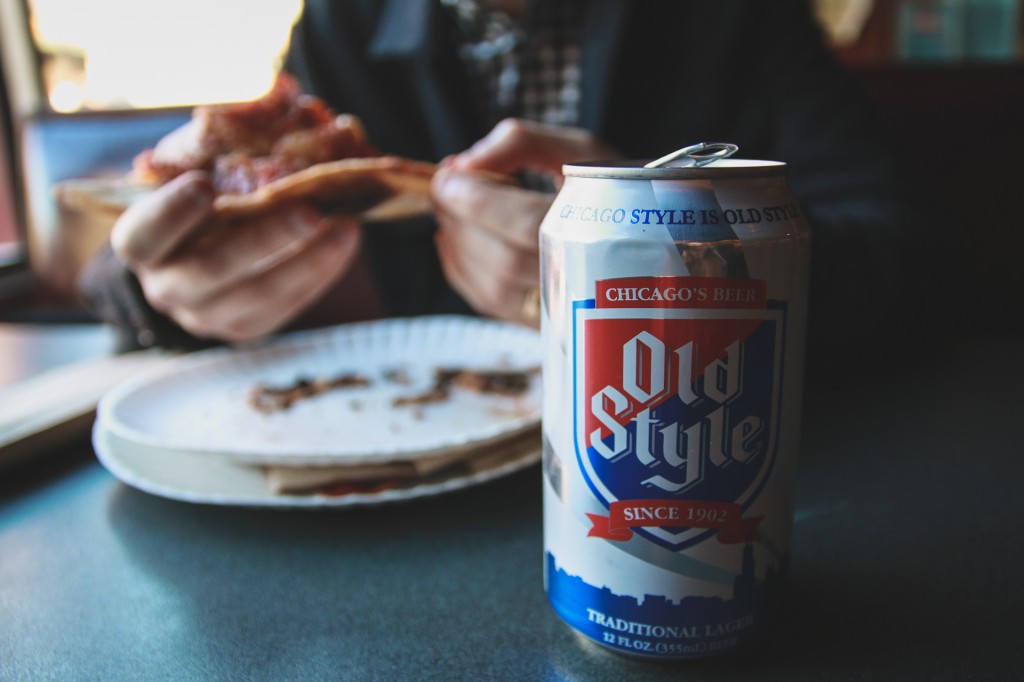 It's hard to believe a city like Chicago, with its storied history and prominent food culture, has never had a pizza festival. Ever.
"This is one of the best pizza cities in the entire country, let alone the world," says Anthony Spina, Brand Manager for Old Style Beer. "You could try a different pizza place in Chicago everyday for a year and never run out. It's unbelievable."
Spina oozes a passion for pizza. The way he talks about the establishments he's visited across the city resembles an artist describing their inspiration for painting. "Pizza is art. Pizza is beautiful," he says.
If anyone were to create a pizza festival, it's him.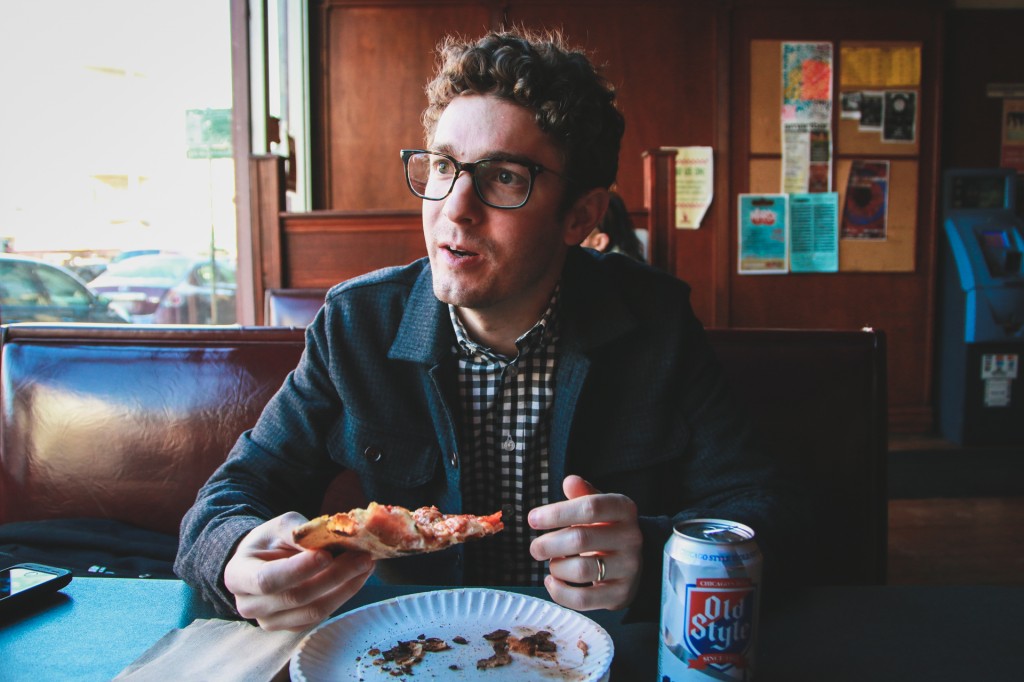 So he did. Spina and his team at Old Style decided to create Chicago's first ever Old Style Pizza Summit, happening Sunday, April 3 at Chop Shop in Wicker Park. For the month preceding the Summit, restaurants across the city will be participating in 30 Days of Pizza where they will be creating pizza-centric items for their particular night.
"There's no way you can just narrow down 12 pizza spots in Chicago so the 30 Days of Pizza was a way for us to incorporate more establishments and kind of generate an excitement leading up to the Summit."
The idea for the Summit has been a work in progress for a couple of years but due to logistical hurdles, the event was delayed until the curators could do it right.
"People are so passionate about pizza so there's this added pressure of like, 'You can't mess this up. You can't half-ass this,'" Spina says as he takes a swig of Old Style. "There was a lot of work and a lot of thought that went into the planning process."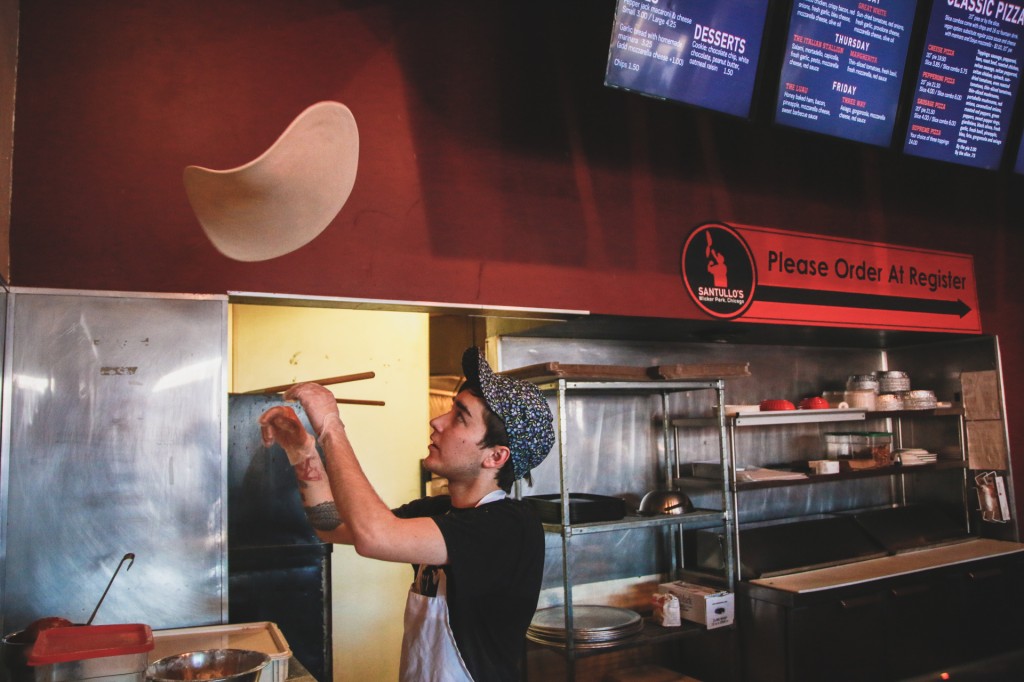 Spina hopes the Summit will bring people together from across the city in order to celebrate two things he loves: pizza and beer. "Old Style, much like pizza, unites generations of Chicagoans. From grandfather to father to son. It's something that's part of the cultural DNA of Chicago. And from a taste profile, Old Style and pizza are the perfect pair."
Others agree, too. So much so, that when tickets for the Summit went on sale last month, they sold out in three minutes. "I went to post about it on Facebook and it said there weren't any tickets left. I thought it was a glitch. That's why we're giving away a pair of tickets each day of the 30 Days of Pizza." In order to win tickets to the Summit, pizza lovers can attend any of the 30 Days of Pizza events at the participating restaurants (must be present to win tickets). You can see a list of all the locations here and here.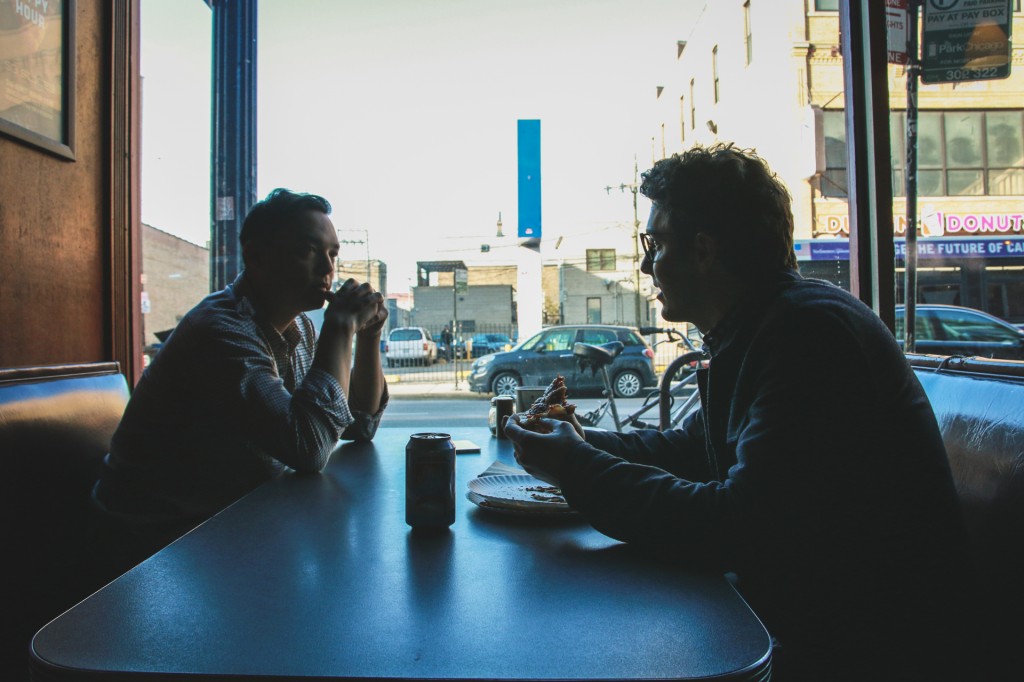 Other highlights of the Summit will include keynote speaker, Andrew W.K., a pop-up exhibit from the U.S. Pizza Museum, and more unannounced surprises.
30 Days of Pizza Dates and Locations:
3/4 – Boiler Room (2210 N California Ave)
3/5 – Maurie's Table (2360 Glenwood Ave, Joliet, IL)
3/6 – The Warehouse (1419 W Fullerton Ave)
3/8 – 25 Degrees (2015 W Division St)
3/9 – Old Town Pizza Pub (1339 N Wells St)
3/10 – Reno (2607 N Milwaukee Ave)
3/11 – Sluggers (3540 N Clark St)
3/12 – Five Star (1424 W Chicago Ave)
3/13 – Bartolini's (14420 S Pulaski Rd)
3/14 – Lockdown (1024 N Western Ave)
3/15 – Flo & Santos (1310 S Wabash Ave)
3/16 – Whiskey Business (1367 N Milwaukee Ave)
3/17 – Bricks Pizza (1909 N Lincoln Ave)
3/18 – Paterno's Pizza (5303 N Milwaukee Ave)
3/19 – Vito & Nick's (8433 S Pulaski Rd)
3/20 – Bang Bang Pie & Biscuits (2051 N California Ave)
3/21 – Parts & Labor (2700 N Milwaukee Ave)
3/22 – Gaslight Bar & Grille (2450 N Clark St)
3/23 – The Piggery (1625 W Irving Park Rd)
3/24 – Durbin's of Tinley Park (17265 Oak Park Ave, Tinley Park, IL)
3/25 – Crown Liquors (2821 N Milwaukee Ave)
3/26 – Halftime Bar & Grille (2405 Johnsburg Rd, Johnsburg, IL)
3/27 – Madori's Liquor & Deli (14710 IL-50, Midlothian, IL)
3/28 – The Squared Circle (2418 N Ashland Ave)
3/29 – The Pony (1638 W Belmont Ave)
3/30 – Quenchers Saloon (2401 N Western Ave)
3/31 – Roots Handmade Pizza (1924 W Chicago Ave)
4/1 – Diversey River Bowl (2211 W Diversey Pkwy)
---
Want to be notified of future Lakeshore Beverage Beer Blog posts? Sign up for the Lakeshore Beverage Email Newsletter!