The beer experts at Lakeshore Beverage love beer pairing. We pair our beer with food, cheeses — even music and movies. We view beer as an experience that can be elevated when combined with other experiences. It's this passion that led us to explore an often-overlooked pairing: beer and cigars.
We partnered with the cigar experts over at Famous Smoke to put together a few craft beer and cigar pairing suggestions.
Brooklyn Brewery Brooklyn Chocolate Stout + Joya de Nicaragua Antano Dark Corojo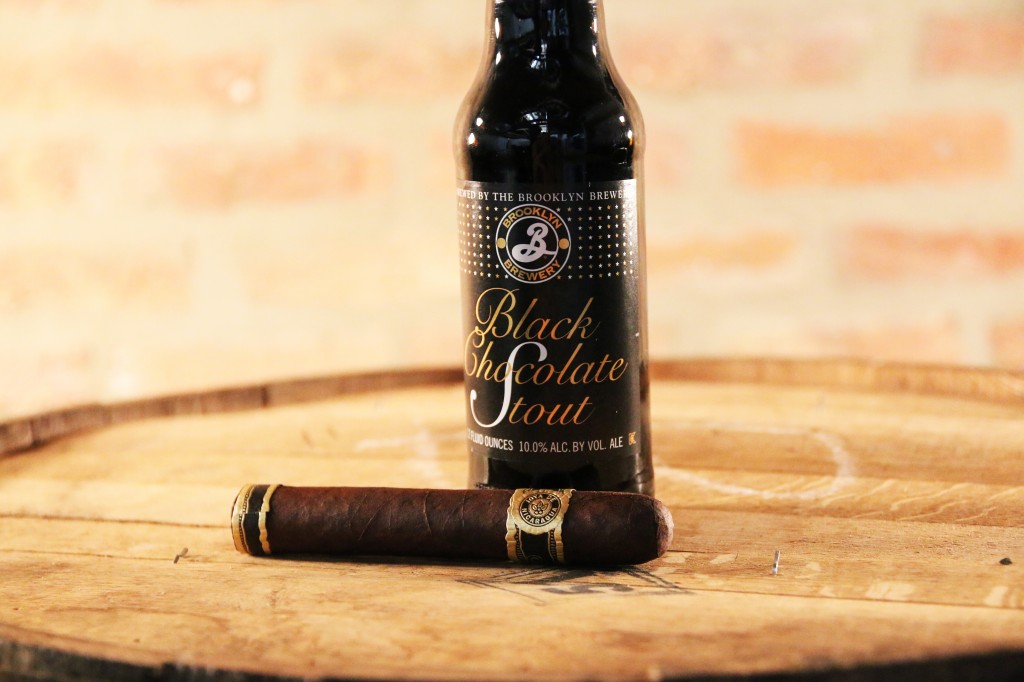 The Beer: Brooklyn Brewery's Black Chocolate Stout is a rich, chocolate imperial stout known the world over. It achieves its dark chocolate aroma and flavor through a blend of six malts and months of aging.
Flavor Profile: Sweet, dark chocolate, burnt sugar, black licorice, roastiness
The Cigar: The Antano Dark Corojo made by Joya has a Corojo wrapper that is dark chocolate brown and covered with its own natural oils.  This generates a powerful, yet sweet and balanced flavor profile to match the sweet and powerfulness of the 10% abv contained in Brooklyn Black Chocolate Stout.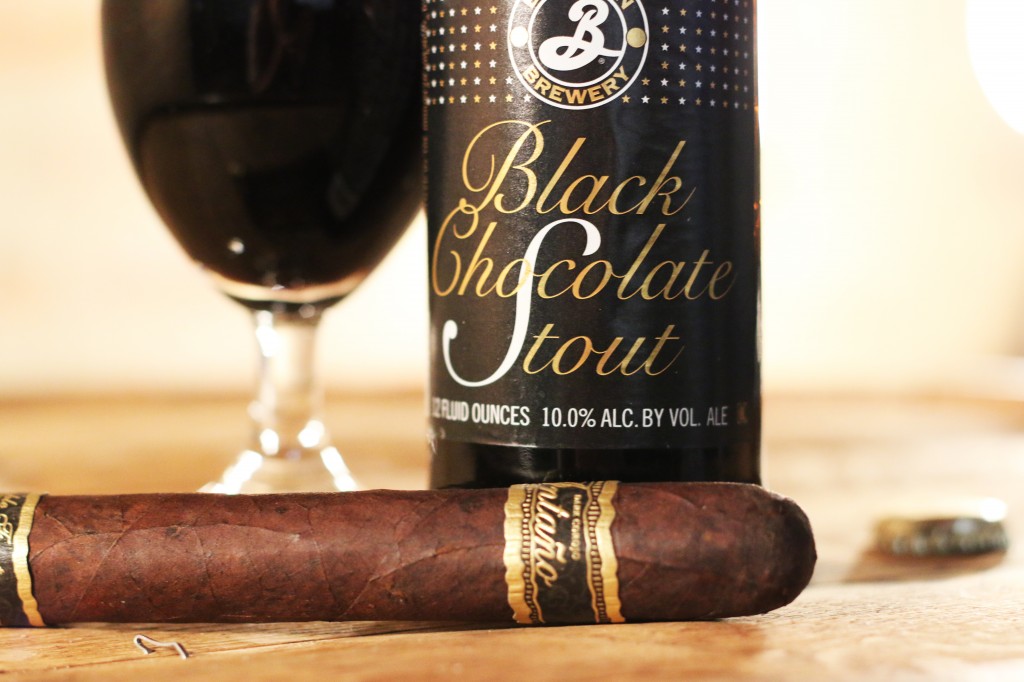 Brewery Ommegang 3 Philosophers + Java by Drew Estate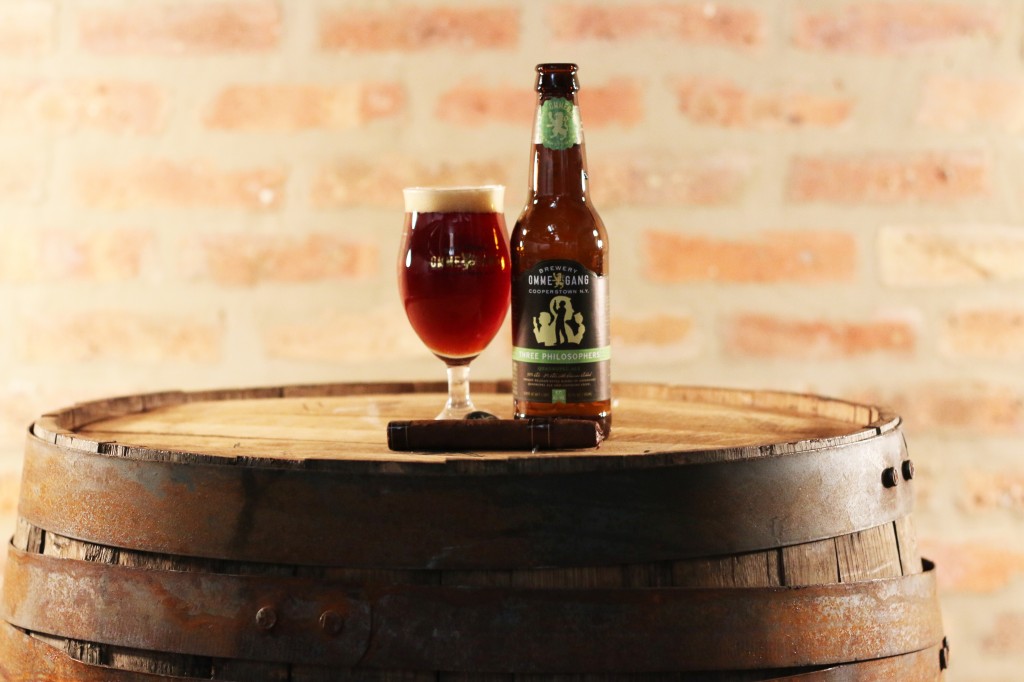 The Beer: Brewery Ommegang's Three Philosophers is a Belgian-Style Quadruple with flavors and aromas of molasses and brown sugar, dark fruits, brandied raisins and chocolate. It has a notable sweetness with low hop bitterness. The mid-palate shows a soft malt center which gives way to a dry, warm, wine-like finish.
Flavor Profile: Toasty malt, toffee, dark fruit, light cherry, sweet
The Cigar: Drew Estate's The Java which is crafted by premier cigar maker, Jonathan Drew has a sweet mocha java zest yet stays true to a cigar tobacco taste that will bring out the toasty malt, and toffee sweetness in the beer.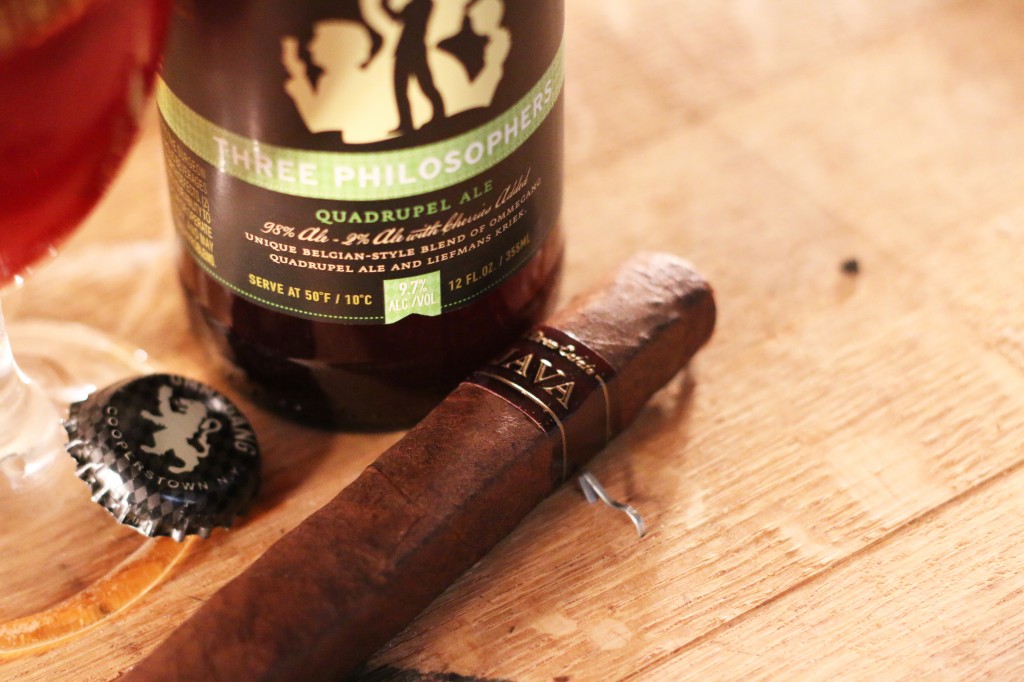 Founders Dirty Bastard + Sucker Punch by Punch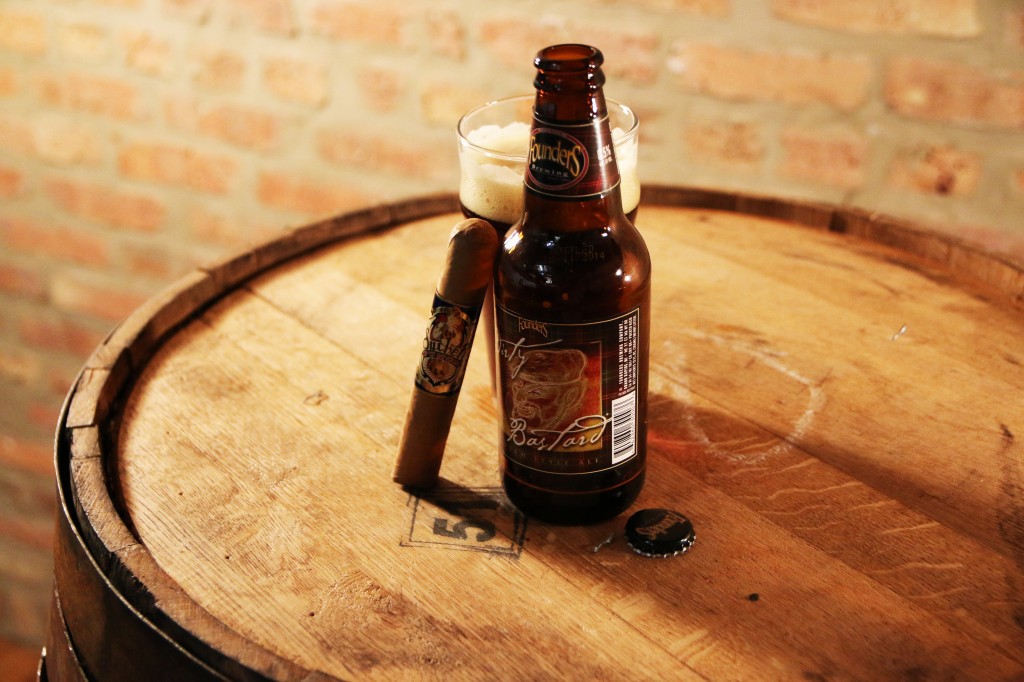 The Beer: Founders Brewing Co's Dirty Bastard is a scotch ale with a beautiful dark ruby color and a complex finish with hints of smoke and peat. It features a malty richness and a right hook of hop power to give it the bad attitude that it's named for.
Flavor Profile: Hints of smoke and peat, hop bitterness, dark bread, raisin, plum
The Cigar: To find a cigar to stand up to the malty richness and powerful hop flavors in Dirty Bastard, look no further then the Sucker Punch which is wrapped in a silky Ecuadorian Connecticut wrapper. The cigar is both well-balanced and complex and will keep you interested with a consistent combination of nuttiness, and pepper.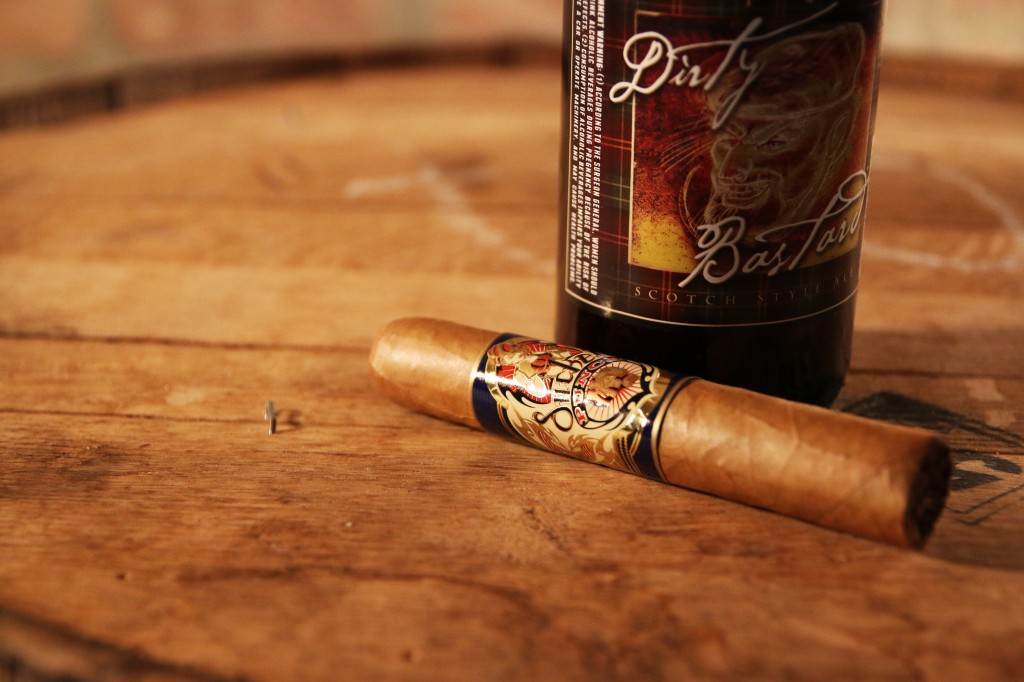 Tallgrass 8 Bit Pale Ale + Montecristo Relentless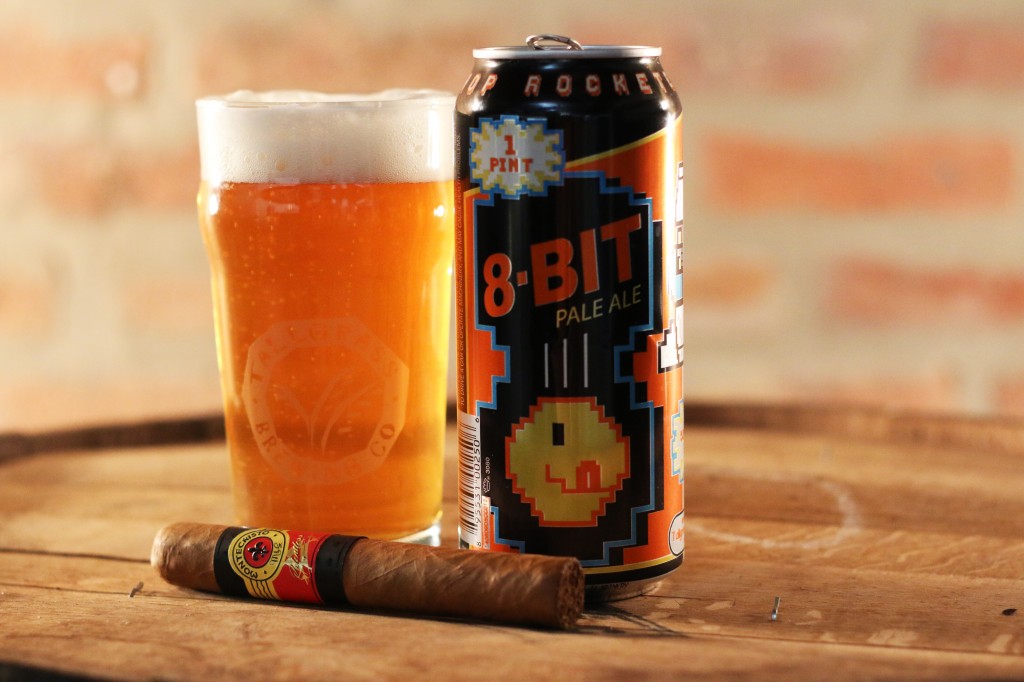 The Beer: Just like the classic 8-bit video games it's named for, Tallgrass Brewing Co's 8-Bit Pale Ale seems simple at first, yet remarkably fun and complex when you get into it. The brewery uses a hop-rocket to infuse the character of Australian grown Galaxy Hops into this American Pale Ale, giving a unique tropical, almost melon aroma and flavor.
Flavor Profile: hop bitterness, tropical aromas, melon, spice
The Cigar: Montecristo Relentless will live up to its name with its amazing flavor and aroma. This cigar mixes sweet cream, bitter coffee, and some peppery spice on the finish that compliments the hop bitterness from hops used in Tallgrass's 8-Bit Pale Ale.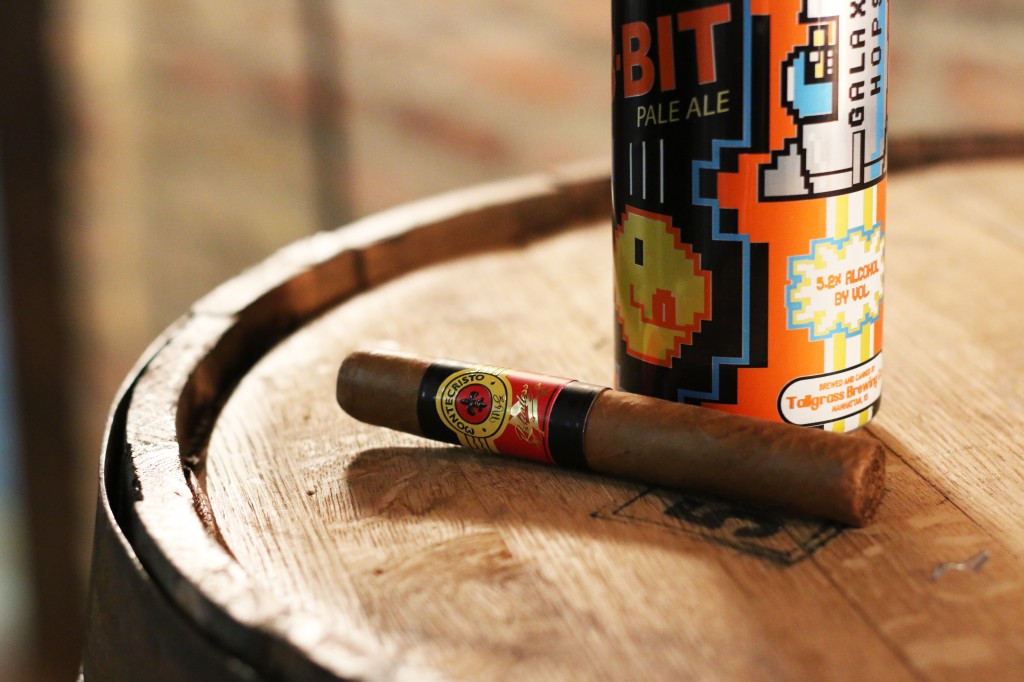 Ale Syndicate Sunday Session Ale & Acid Kuba Kuba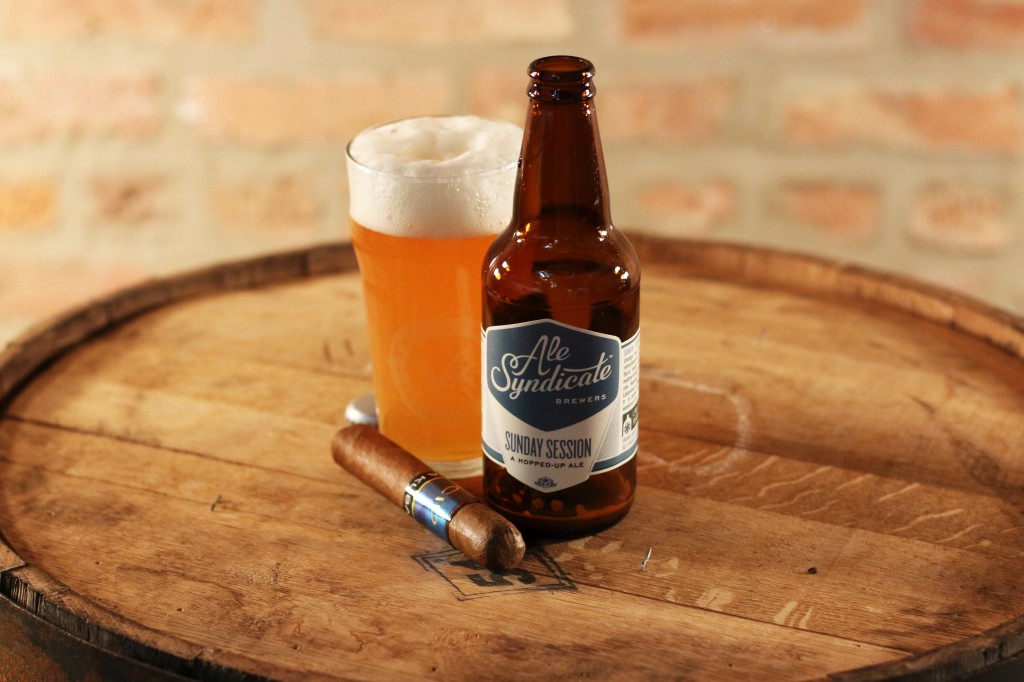 The Beer: Ale Syndicate's Sunday Session is a "hopped-up ale" with a light body and wonderful citrus and pine aromas and flavors.
Flavor Profile: Light, citrus, pine
The Cigar: The Acid line of cigars are infused with various flavors and the sweet fruity taste of the Kuba Kuba is highly regarded as one of the best flavor-infused cigars on the market.  This makes a great pair with the Sunday Session; the light citrus flavors will work perfectly with a billowing puff of smoke from the Kuba Kuba.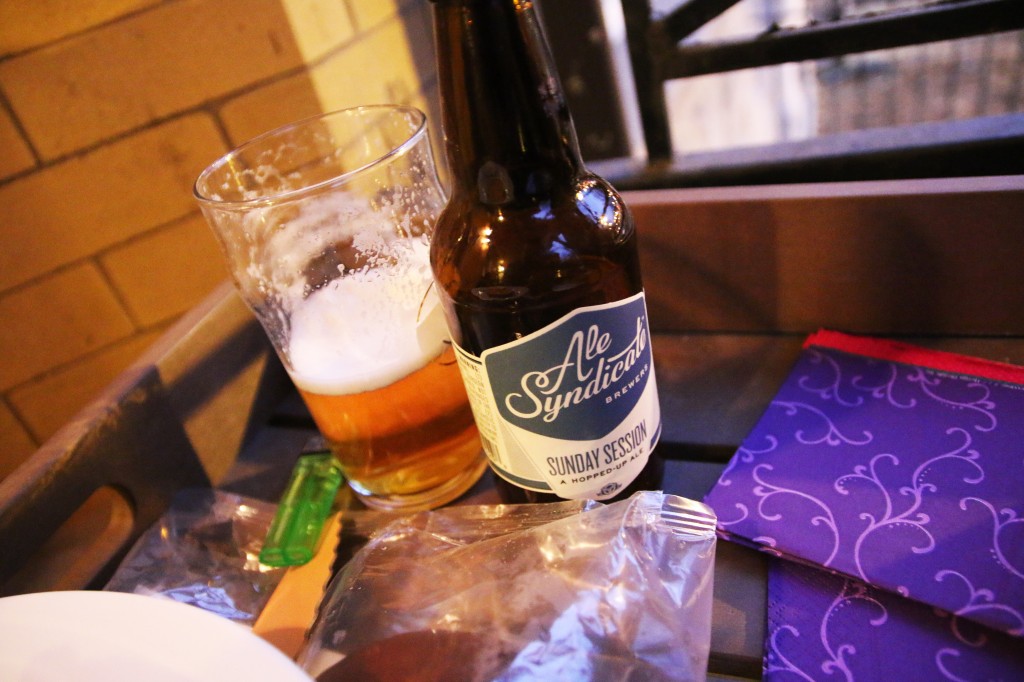 ---
---
Enter to Win A Cigar Pack from Famous Smoke!
Sign up below to enter to win a cigar pack from Famous Smoke including eight cigars (two House of Capulet Toros, two Oliva Serie G Toros, two Rocky Patel 15th Anniversary Toros, and two Suck Punch King Hits) and a shirt and hat from Cigar Monster! Winners will be chosen at random and notified via email on April 30th, 2015! When you enter, you will be added to the Lakeshore Beverage and Famous Smoke newsletters and can unsubscribe at any time.