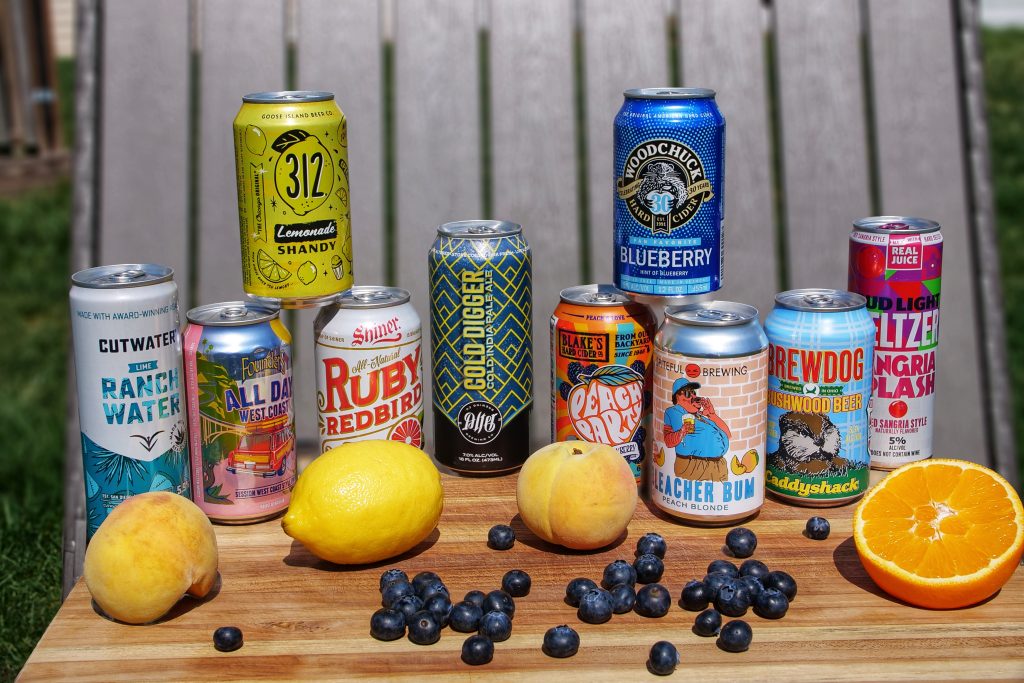 This past winter has been very strange – I was able to golf well into December, only got to use my brand new snow blower twice, and I only wore my "real winter" coat a handful of times. Even though it still isn't quite feeling like spring, those windsome wintery weather days won't hold back the awesome lineup of spring seasonals we have in store this year. This year, our seasonals will bring the whole fruit cart along with them.
From the softly sweet peach to the tart and tangy watermelon, this year's offerings will bring the memories of the past springs to your mouths.
Peaches-a-Plenty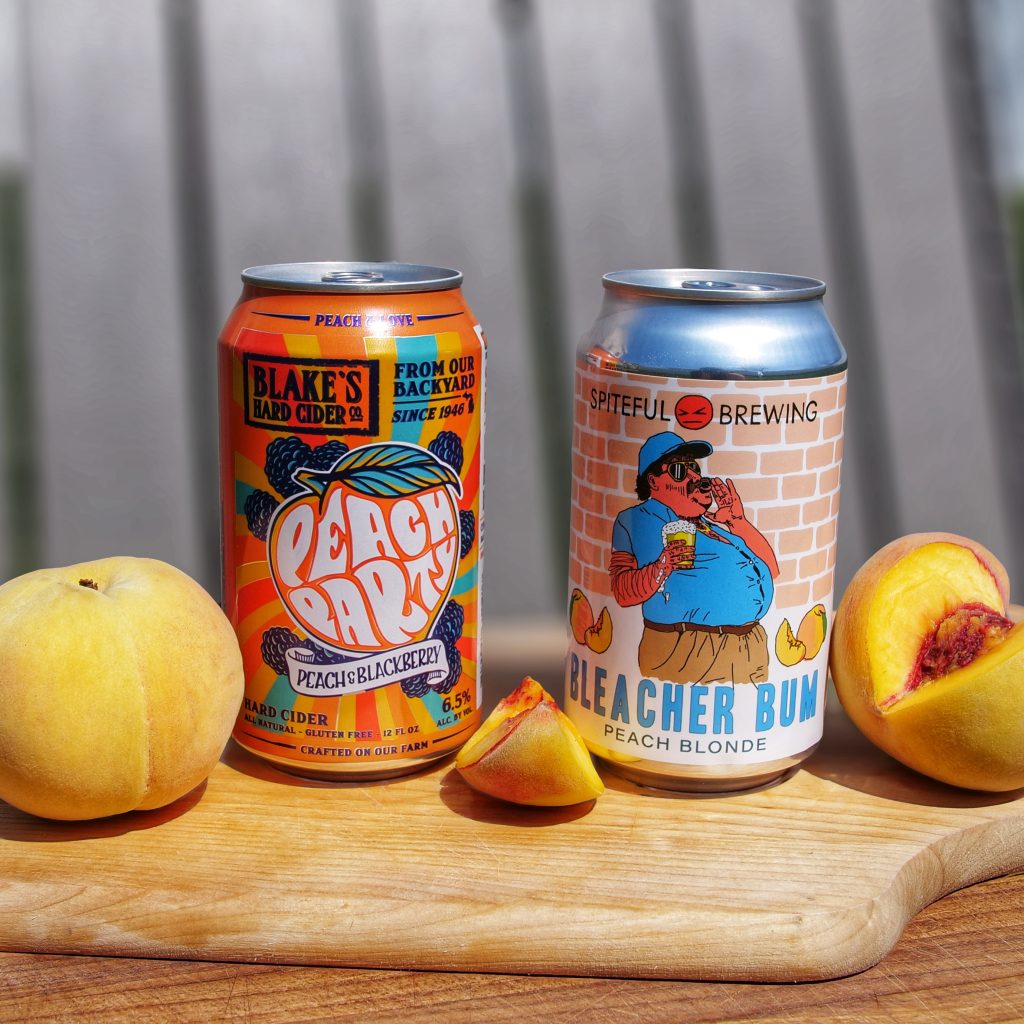 This year, we have returning favorites from our local craft breweries and just in time for baseball season. Spiteful Brewing's Bleacher Bum and Haymarket Beer Company's Relief Peacher IPA both bring this stone fruit front and center. Bleacher Bum is a wonderfully easy drinking Blonde Ale that goes for a dry and crisp "all day long" kind of beer. Relief Peach IPA however will come in full bore with the unmistakable Mosaic hopped deliciousness.
It's not just our craft beer partners that are bringing the peaches this year either – Blake's Hard Cider showed up with their Peach Party Hard Cider. To complement the apple cider base, this cider features peach and blackberry to bring you a sweet and fruity cider perfect for brunches or pool parties.
And last but not least, Busch will release Busch Peach for the first time this summer. If it's as tasty as Busch Apple, this is going to be a hit too!
Citrus-Centric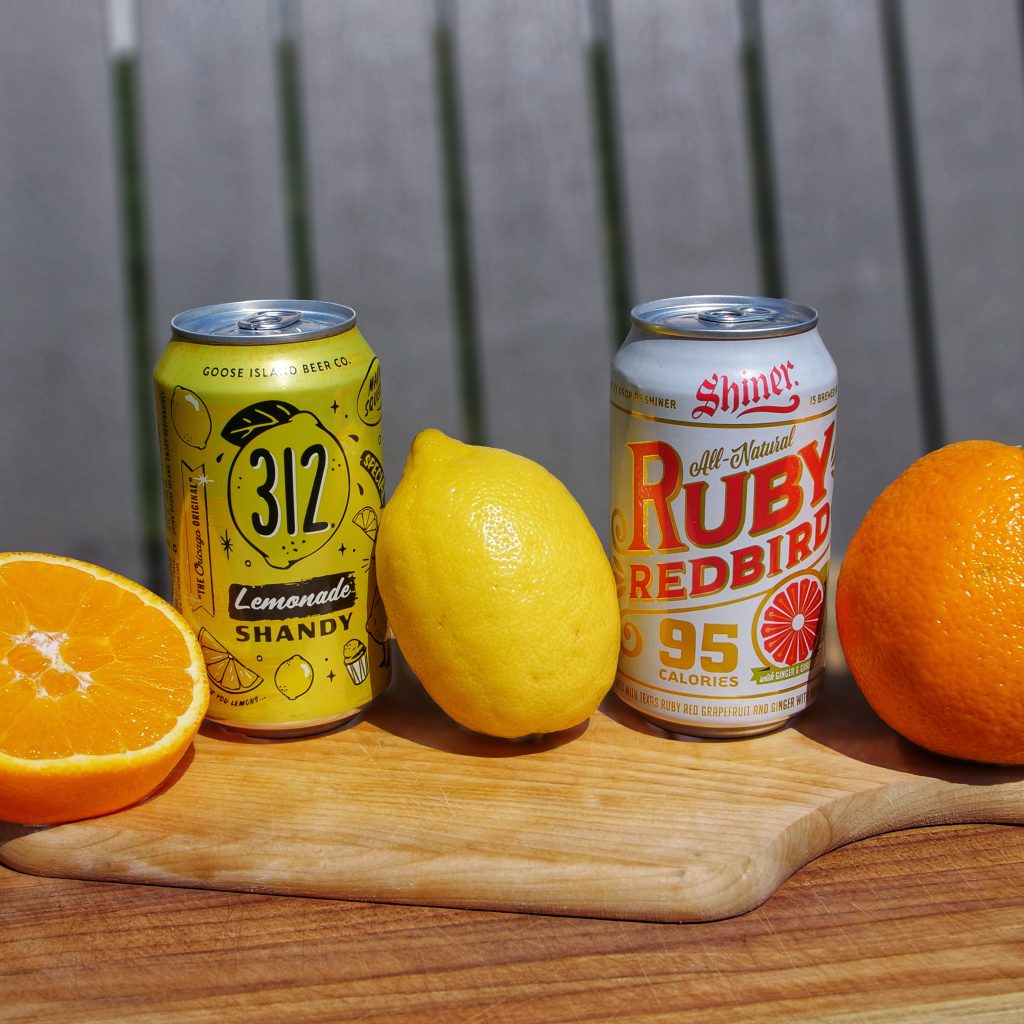 There's just something so perfect about the acidity of citrus when it comes to drinks. Whether it's the main focus or part of the supporting cast, these drinks feature the whole citrus family. Our friends at Buckledown are bringing out their Cannon Ball Kolsch. A super crisp Kolsch with hints of fresh tangerines are a perfect pairing. From another one of our local breweries, we have Moody Tongue's Orange Blossom Belgian Blonde. Brewed with seafood lovers in mind, this beer showcases notes of apricot, orange rock candy, and honeysuckle. We can't forget about our returning citrus stars though – Goose Island Lemonade Shandy will return this year with a new variety pack featuring Tangerine and Grapefruit! Also returning is Shiner's Ruby Redbird – this beer proudly shows off its Texas heritage using local Ruby Red grapefruits and a kick of ginger.
Nutrl has also released their new Orange flavor this spring to add to our already amazing line of vodka seltzers. The new flavor will be available in the variety pack and as individual 4 packs.
Tart-y to the Party
Last year, everyone asked for sours to help them keep cool and we are coming with quite the lineup of tart fruit beers for this spring. Spiteful's Twang Guava Gose has been reformulated this year to bring out more of the guava flavor to satisfy those sour seekers. Founders is also coming back with their beloved perennial Green Zebra Gose, but this year, there will be additional flavors other than Watermelon. Green Zebra variety packs will feature Pineapple, Mango, and Peach!
Beers aren't the only products we carry that are going for that sour and tart demand this spring. Juneshine Hard Kombucha will release Strawberry Kiwi Crush, a ridiculously refreshing remix of the classic combo.
The Rest of the Fruit Stand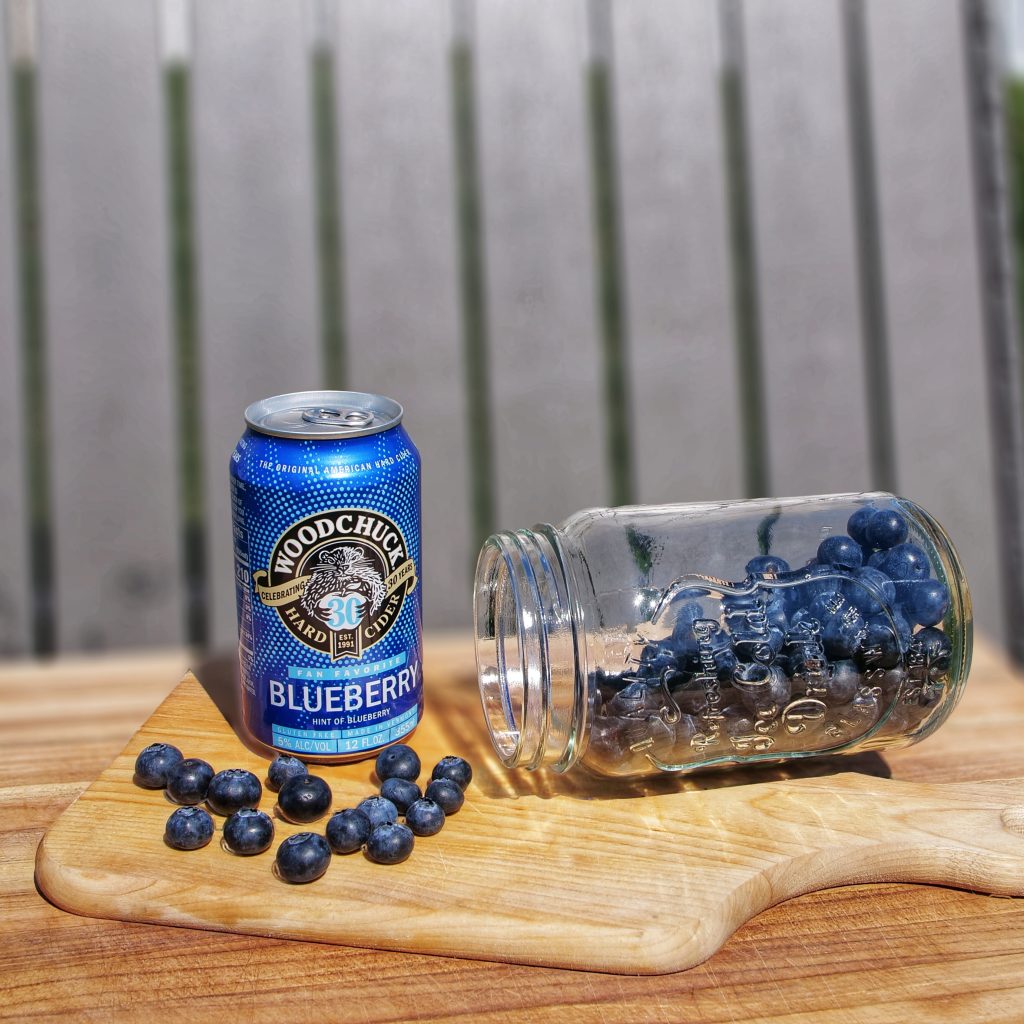 I wasn't joking when I said we're chock-full of fruit offerings this spring. We will have Seattle Cider coming with the very unique Marionberry Cider (a very popular varietal of blackberries from the Pacific Northwest) that will bring some complexity and pleasant tartness to their cider. Woodchuck will also return with their Blueberry Cider which has been a hit with bars for the past few years.
Classic Craft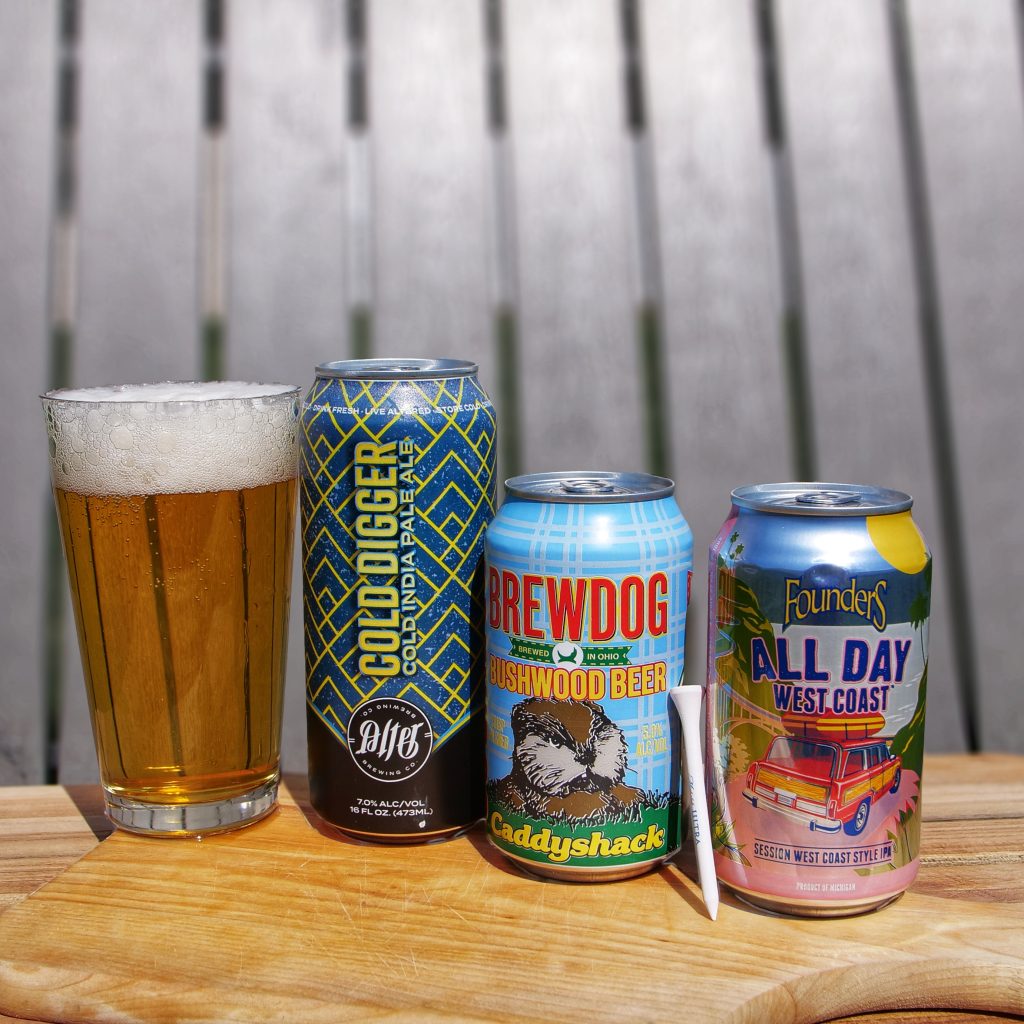 Of course we will also have plenty of traditional spring beer styles coming too. Goose Island Summertime will have a packaging refresh for this year. Alter Brewing's Cold Digger IPA will be dryhopped with Nectaron, Centennial, and Citra hops to satisfy those hop heads out there. 18th Street will also come back with their popular Patio Pils regardless of the weather. Brewdog is getting into the swing of things with their Caddyshack inspired Bushwood Pilsner – brewed to be crushable on the greens, slightly grassy and lemony with a sweet malt aroma. Founders is continuing to expand their All Day line with All Day West Coast which will feature a lighter body but more citrus and pine forward and with a slight sweetness.
Beyond Beer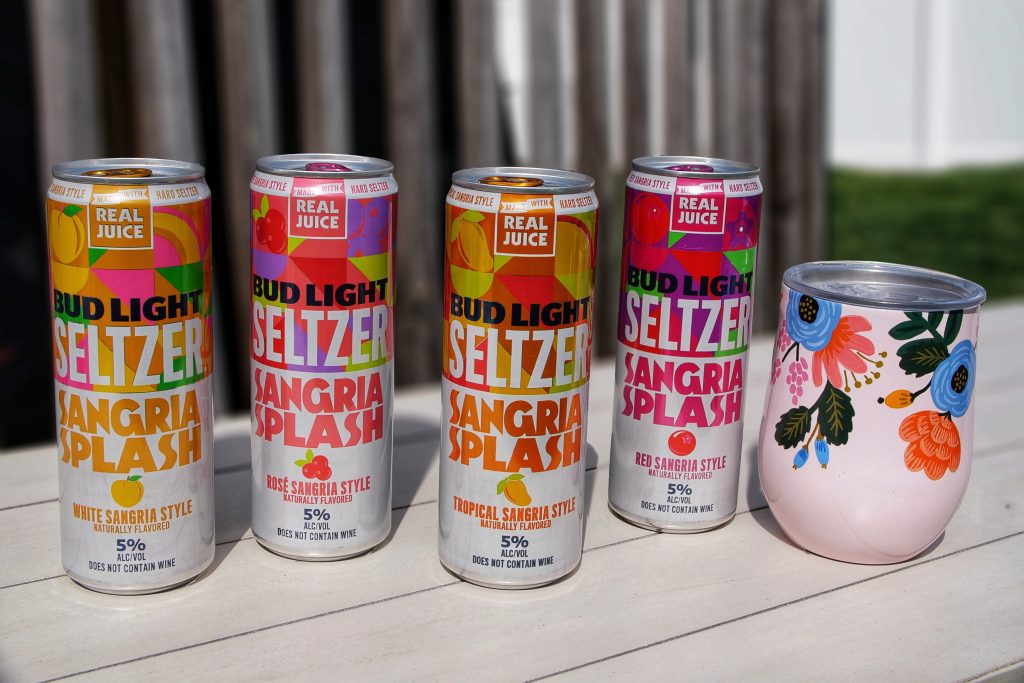 For our seltzers this spring, Bud Light Seltzer will launch with their Sangria Splash Variety Pack. It will feature the classic Red and White sangria styles along with a Rosé and Tropical style. For a sangria on the go experience, this may be just the convenient 12-pack you need.
The warmer months also mean that those warm weather cocktails are coming back in a big way. We have a great lineup of spirits and liqueurs perfect for any bar. With our spirits portfolio, anyone can make delicious cocktails, including these that are perfect as the days get longer and warmer:
RANCH WATER

Authentico Tequila Blanco and soda water, lime garnish

MOJITO

1.5 oz Atlantis White Rum, 1oz fresh lime juice, 2 teaspoons sugar, 6 leaves of mint

MARGARITA (served over ice in a margarita glass)

1.5 oz Javelina Tequila Blanco, 1oz Grand Marnier, 0.5oz fresh squeeze lime juice, 0.5oz agave nectar, 1 lime wedge

MAI TAI

1/2 oz Atlantis Dark Rum, 1.5 oz Atlantis White Rum, 3/4 oz orange curacao, 1/2 oz orgeat,, 3/4 oz fresh lime juice, garnish lime wheel and mint sprig
If you're not a mixologist or don't have a home bar with all these ingredients, don't fret! All these cocktails are also available from Cutwater Spirits Canned Cocktails, award 
winning cocktails made with real spirits! These ready to enjoy cocktails are bar quality and absolutely delicious as well as convenient.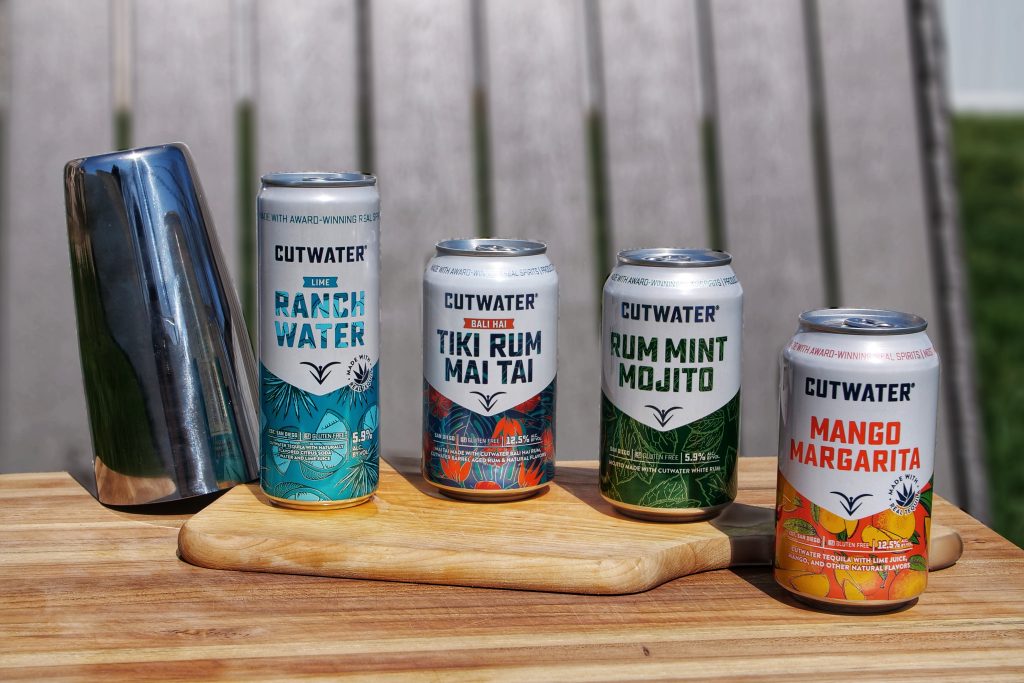 I hope you are as excited to try these out this season as I am. Also, a special thanks to my assistant – Ooyoo for helping with the photoshoot. He was handsomely paid in blueberries.