Surly is upping their summer beer game with a new tropical ale, Surly Stunner. Mosaic, El Dorado and Amarillo hops combine with subtle lactose sweetness to make up this complex, but fun to drink beer. We spoke to Eric Mangriotis, our resident expert in all things Surly, about his thoughts on the beer.
"It's along the lines of a hazy pale ale. It's just nice, fruity, refreshing and easy to drink"

–Eric Mangriotis, Brand Manager – Lakeshore Beverage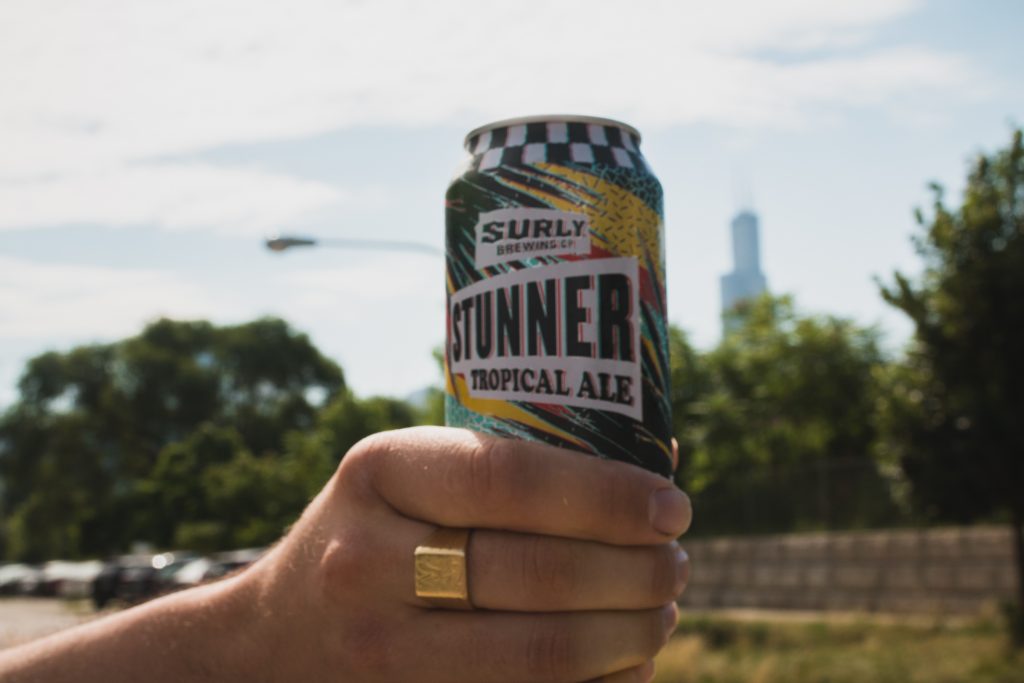 Give one a try this summer while you're out and about or at a get together with friends. Trust us, you'll be stunned at the drinkability of this beer.
Flavor Profile:
Hops: Mosaic, El Dorado, Amarillo
Malt: 2-Row, Carafoam, Cara-20, Acidulated, Unmalted Wheat, Flaked Oats
Yeast: English Ale
ABV: 6.0%