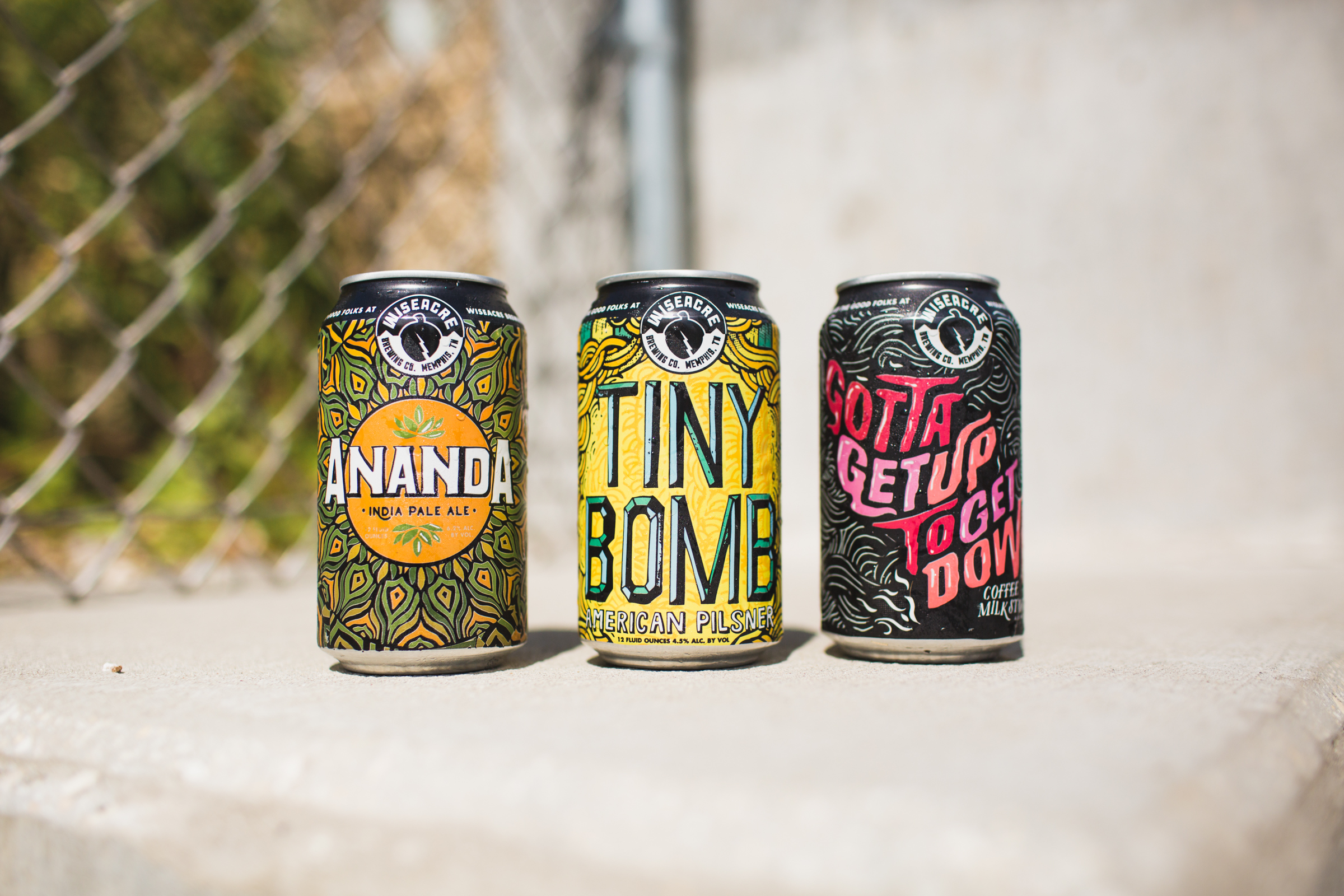 Memphis, TN (October 4, 2016) — Memphis-based WISEACRE Brewing Company is thrilled to announce its official entry into the Chicago market on Monday, October 10. Since its founding in 2013, WISEACRE has become not only one of the South's most popular craft breweries (as the producer of the two best-selling Tennessee-made beers Tiny Bomb and Ananda IPA) but also one of the most critically acclaimed, having won a bronze medal at the Great American Beer Festival.
Though widely distributed throughout Tennessee, Mississippi, Arkansas, Louisiana and in Philadelphia, PA, WISEACRE's launch in Chicago is particularly exciting to the brewery's founders, brothers Davin and Kellan Bartosch. It represents a sort of homecoming for Davin, who studied at Chicago's famed Siebel Institute of Technology, worked with Haymarket's Pete Crowley during his tenure at Rock Bottom Chicago, and got his first head brewmaster gig at Rock Bottom Warrenville.
"When I started brewing in Chicago, there were just three breweries. It was amazing to grow as a brewer among the fervor, excitement, and creativity of the Chicago beer scene and to be able to take that energy and knowledge home to Memphis," said Davin Bartosch, brewmaster at WISEACRE. "I owe so much of my methodology, craft and style to what I learned from the brewers here, and I think you can taste that in the quality of the beer we brew at WISEACRE. Chicago has some of the best breweries and the best beers in the world, and it is a huge honor for our beer to be on the taps and on the shelves next to them."
In just three years, WISEACRE has grown from a 3,000-barrel operation with no employees to a capacity of 22,000 barrels with nearly 30 employees.  The additional production capacity has helped meet growing demand for WISEACRE's four year-round beers, all of which will be available in Chicago:
Tiny Bomb American Pilsner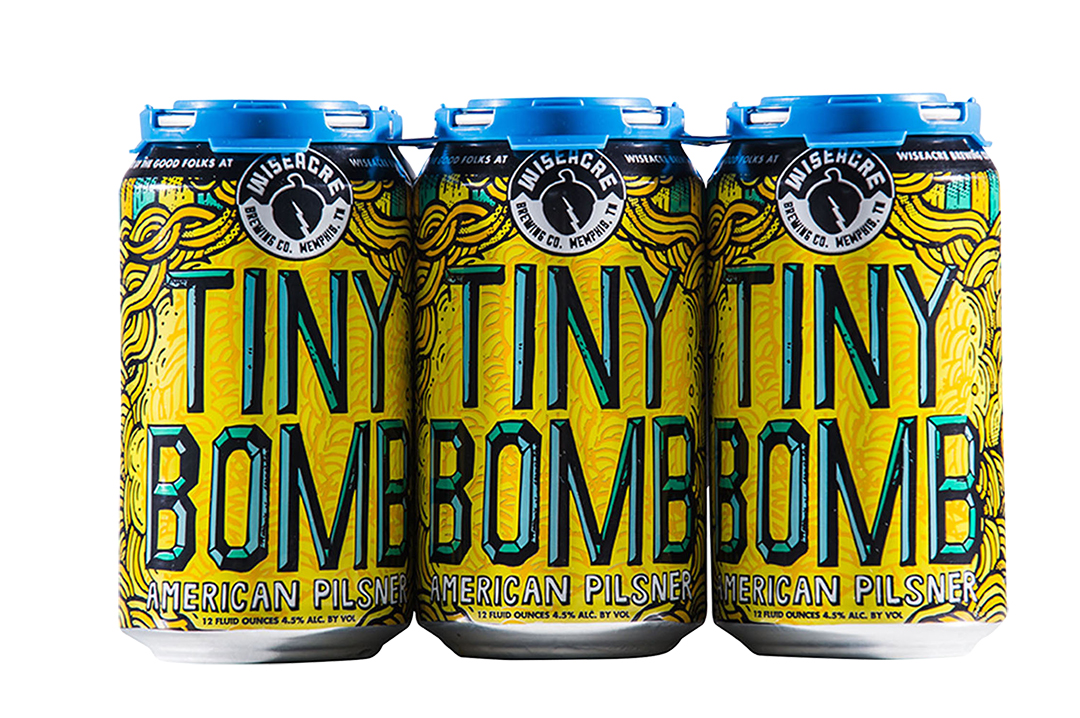 The waters from Memphis' famed Artesian wells blend with German and American pilsner malt and 50 pounds of local wildflower honey to create delicate aromas of sugar and clover from this crisp, smooth pale lager. 4.5% ABV
---
Ananda India Pale Ale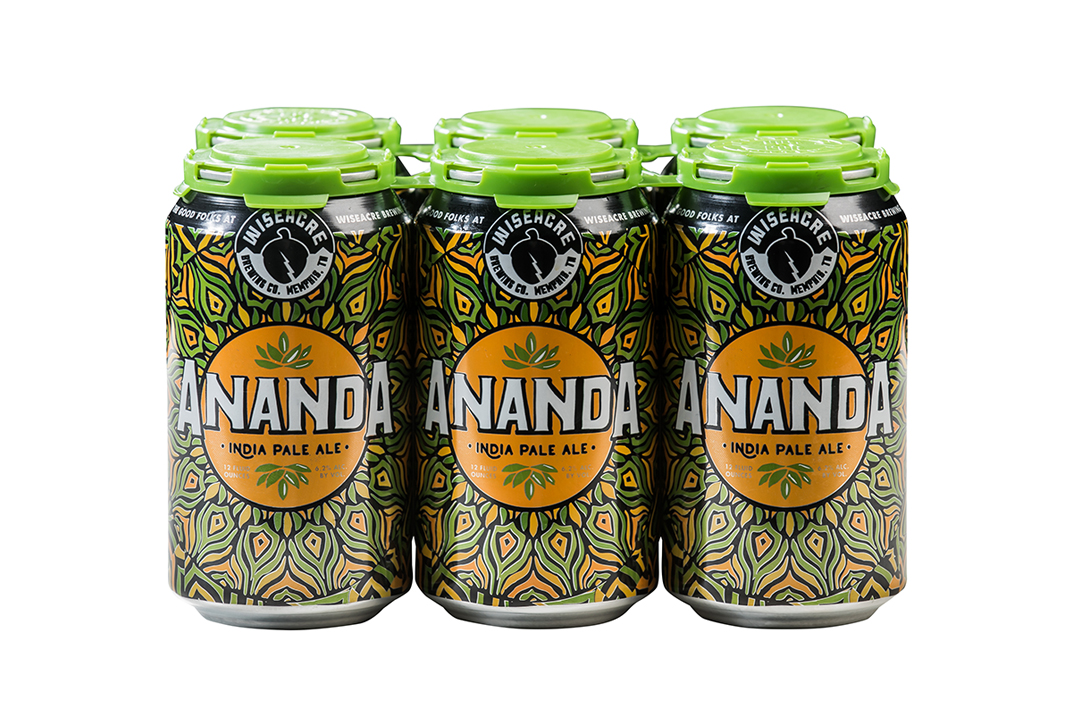 Named for the ancient Sanskrit word for bliss, this dry-hopped, juicy beer's malted and flaked wheat create a velvety texture just before the citrus hop notes explode into purse nirvana. 6.1% ABV
---
Gotta Get Up to Get Down Coffee Milk Stout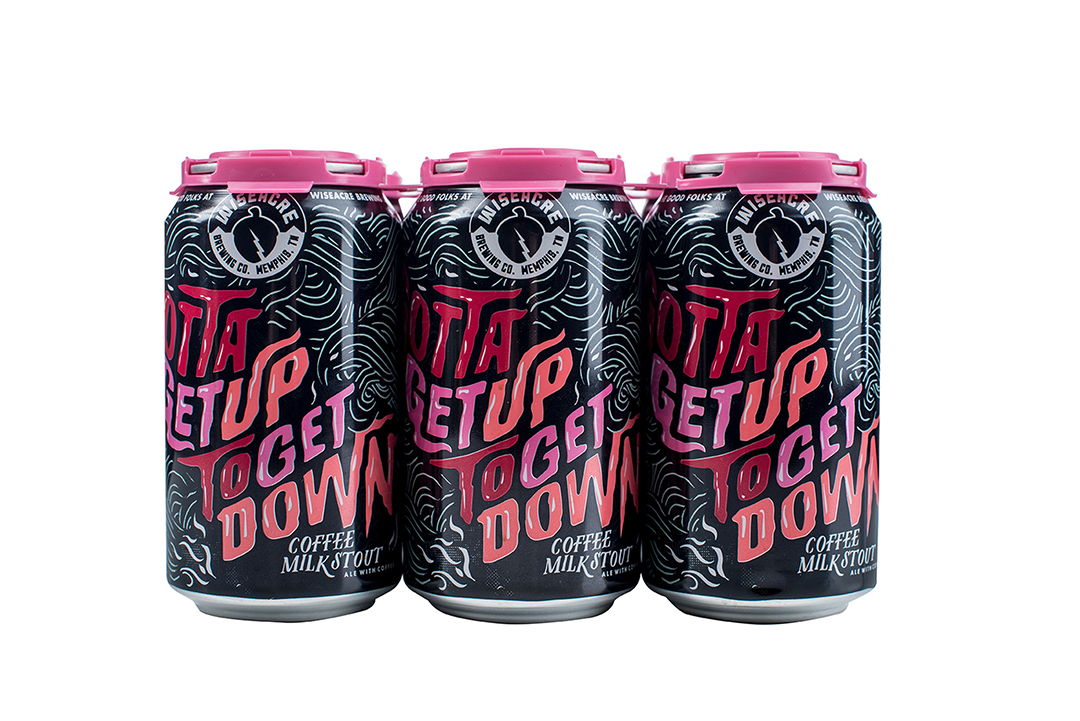 Milk sugar, oats and a rare variety of coffee from the Konga region of Ethiopia roasted at Chicago's own Metropolis Coffee lead to aromas of sweet roastiness and flavors of blueberry pie from this beautiful stout, which has a silky medium body and a lush finish. 5% ABV
---
Adjective Animal Double IPA
Dry-hopped twice in two different vessels along with a great wasteful pile of hops in the kettle and another huge tongue-beating heap of hops in the whirlpool this is as hop forward as it gets, with wafts of orange, tangerine, papaya, pine, grapefruit and mango.  8.6% ABV (draft only)
---
"From the start, we always had our sights set on Chicago.  But for more than a year we could only sell our beer in our hometown of Memphis because local demand continued to outstrip our capacity," said Kellan Bartosch, WISEACRE's sales, marketing and operations lead. "After three expansions and a bump in staff that has our brewery operating from 5:00 a.m. to 2:00 a.m. most days, we finally feel prepared to start selling beer to one of the best beer cities in the world, Chicago, which will be our largest market thus far."
WISEACRE will launch in Chicago with nearly a week's worth of tastings, pub crawls and tap takeovers.  See all the events HERE.  WISEACRE cans will be available for sale at retailers such as Jewel Osco, Binny's Beverage Depot, Whole Foods, and other specialty beverage stores around Chicago..
WISEACRE opened in Memphis, Tennessee in August of 2013 after brothers and Memphis natives Davin and Kellan Bartosch gained experience working in the brewing industry around the country, including Chicago.  Their brewery and taproom are located at 2783 Broad Ave in Memphis where they've made nearly 100 beers ranging from German lagers, to hoppy American styles, complex and boozy Belgian beers, and barrel aging to boot.  For more information or to schedule a tour of the Memphis tap room, visit www.wiseacrebrew.com.
---
Launch Week Events:
MONDAY, OCTOBER 10
West Loop Pub Crawl (6-9pm) tickets available HERE
Guest Tap All Week @ Lion Head Pub (2251 N. Lincoln)
TUESDAY, OCTOBER 11
Tap Takeover @ Northdown (3244 N. Lincoln, 5 until close)
Tap Takeover @ Timothy O'Tooles (622 N. Fairbanks Ct., TBD)
Tap Takeover @ Public House (400 N. State, 5-8pm)
WEDNESDAY, OCTOBER 12
Launch Party @ Little Goat (private event; 820 W. Randolph, 5-8pm)
Tap Takeover @ Kaiser Tiger (1415 W. Randolph, 4-7pm)
Tap Takeover with glass giveaway @ Monk's Pub (205 W. Lake, 4-5:30pm)
THURSDAY, OCTOBER 13
Tap Takeover @ Rockwell's (4632 N. Rockwell, 5-8pm) – Featuring 3-5 taps
Tap Takeover @ Small Bar (2958 N. Albany, 5 until close)
Tap Takeover @ Green Door (678 N. Orleans, 5-8pm)
Tap Takeover @ Headquarters Beercade River North (213 W Institute 5-8pm)