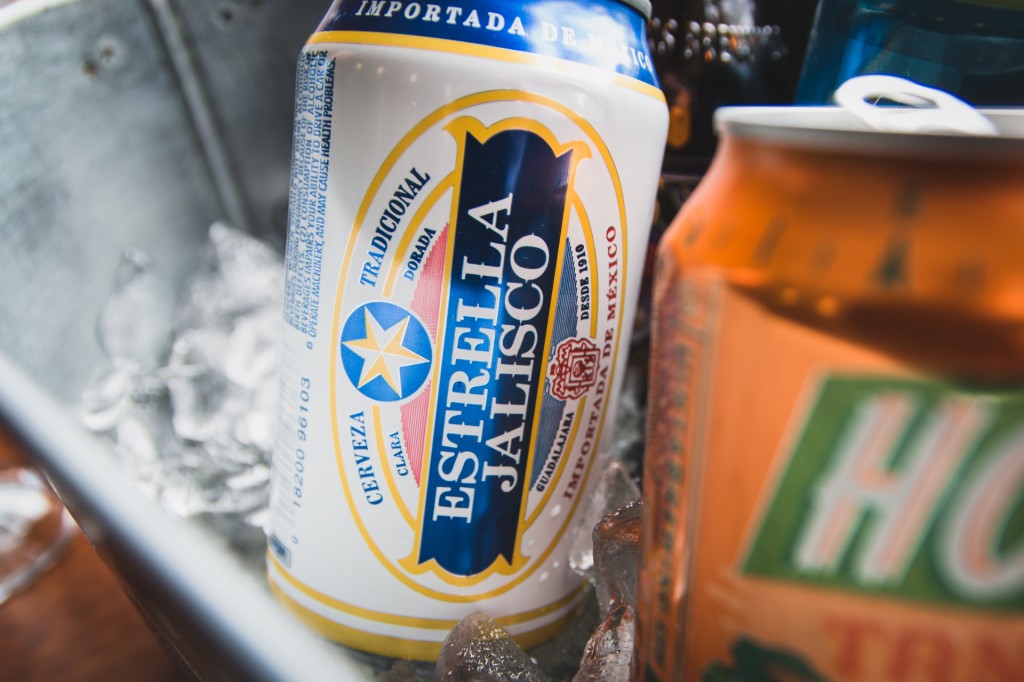 It's no wonder why Chicago—with the fourth largest Mexican population in the United States—goes crazy for Cinco de Mayo. Neighborhoods like Pilsen and Little Village have long been hubs for Mexican food, culture, and history in Chicago. Today we're down at 5 Rabanitos Restaurante & Taqueriato in Pilsen to pair five different beers alongside some traditional Mexican dishes. Use the BEER FINDER to locate these beers near you and impress your friends with some beer pairing tips this Cinco de Mayo.
We sat down with Lakeshore Beverage's resident beer pairing expert, Chris Kolodziej, to talk us through the pairings.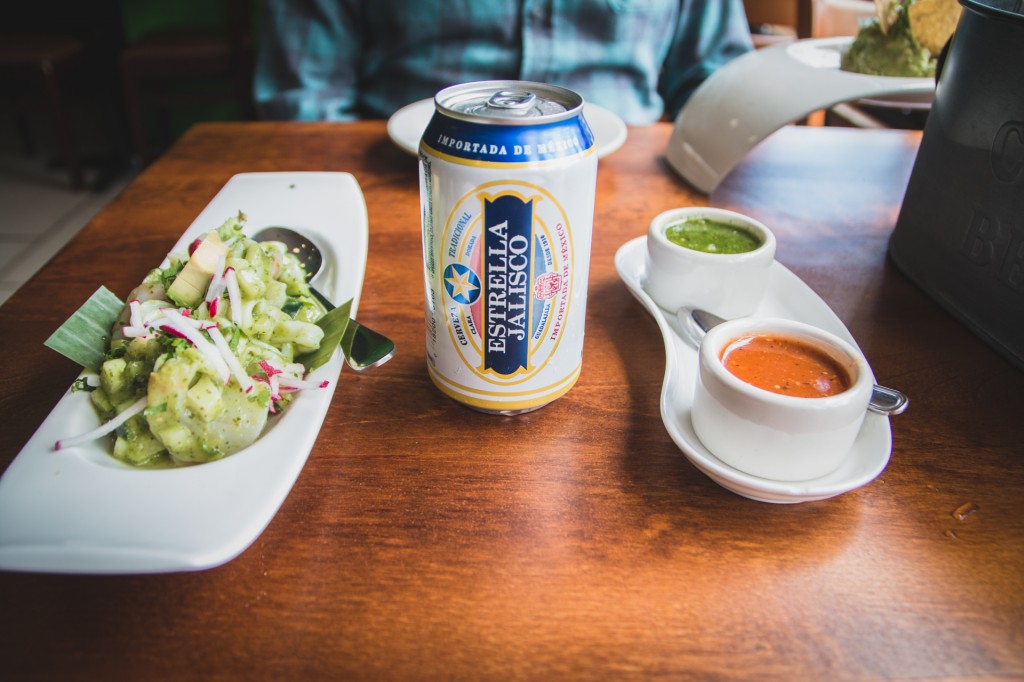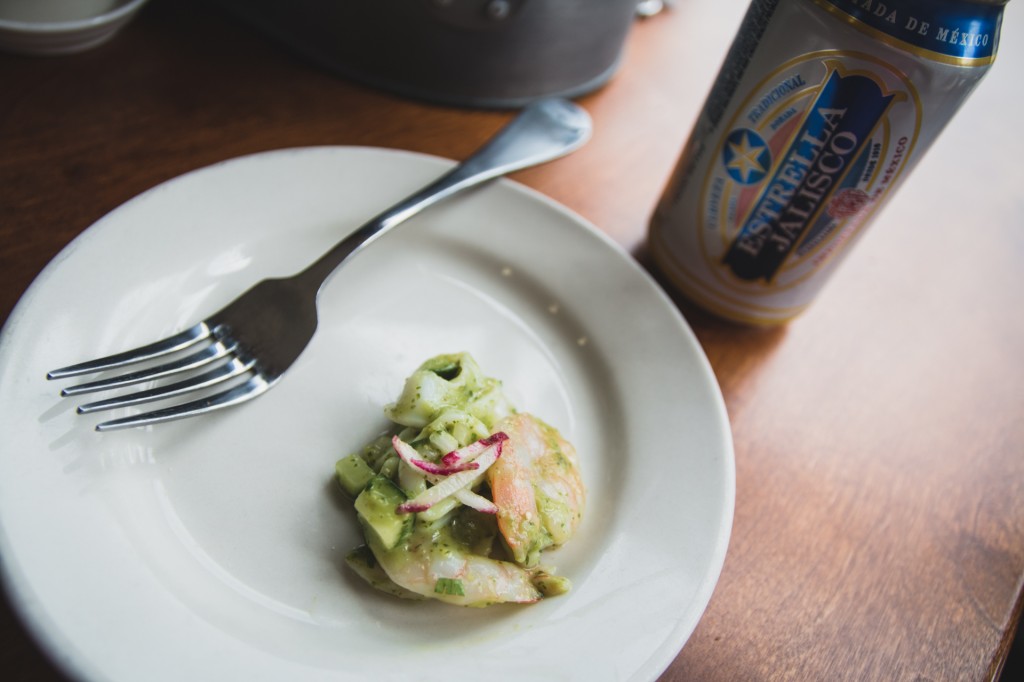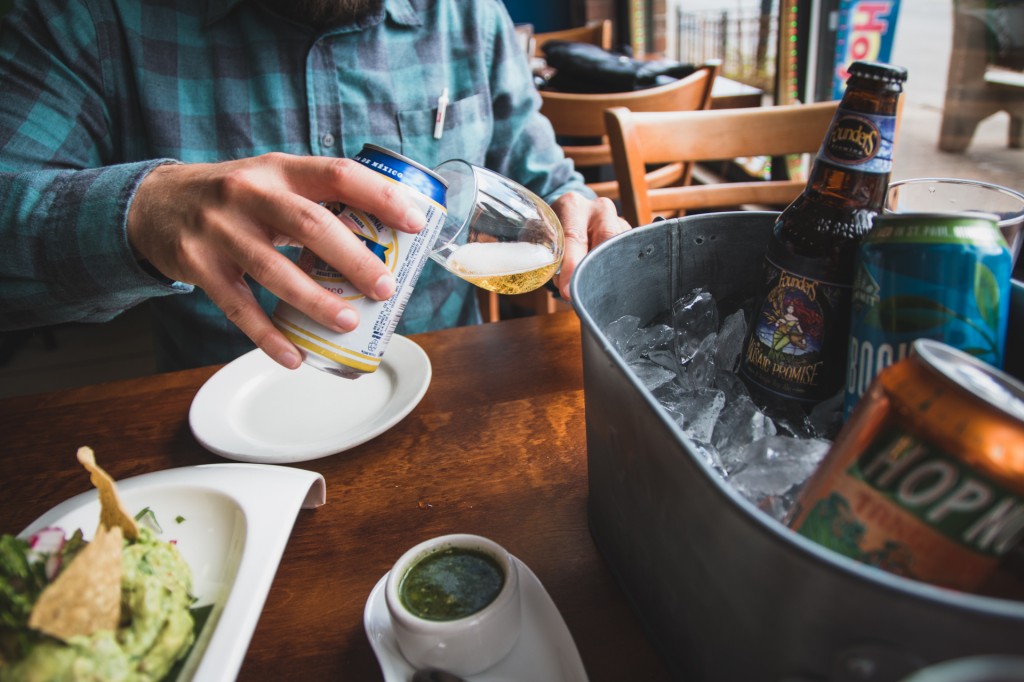 To start off the meal, we broke out Estrella Jalisco—a long time classic from Guadalajara, Mexico. Light and easy drinking, we decided to pair Estrella Jalisco with 5 Rabanitos' cerviche verde–a tasty combination of shrimp, calamari, cucumber, jicama, and avocado tomatillo lime salsa.
"The cerviche is really delicate so pairing it with a light pilsner like Estrella Jalisco won't overpower it and allow the cerviche's flavors to still come through."
---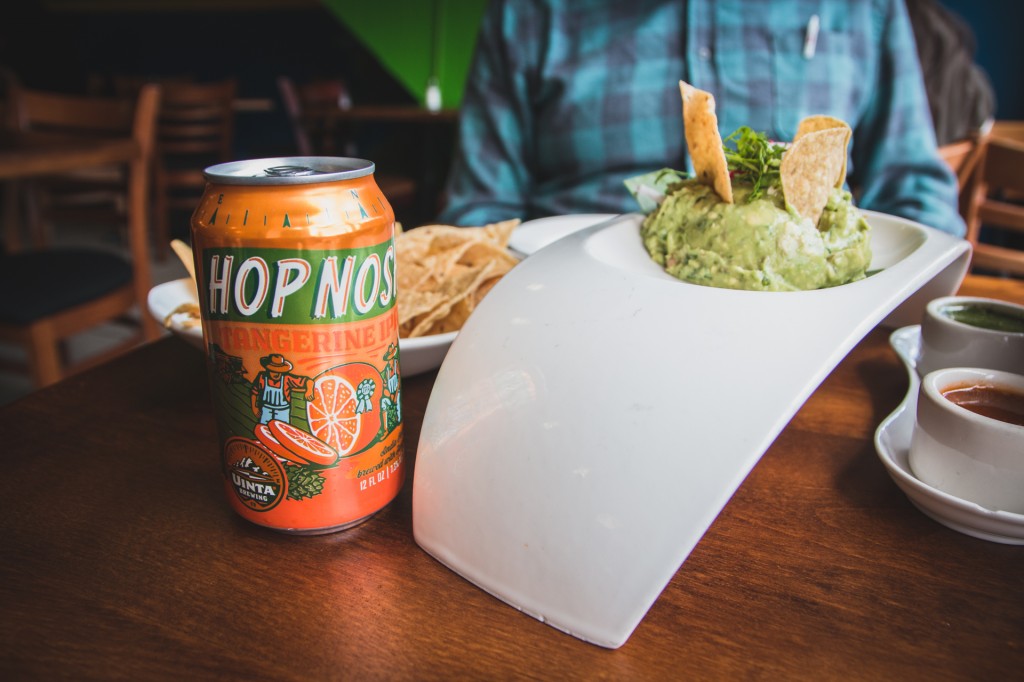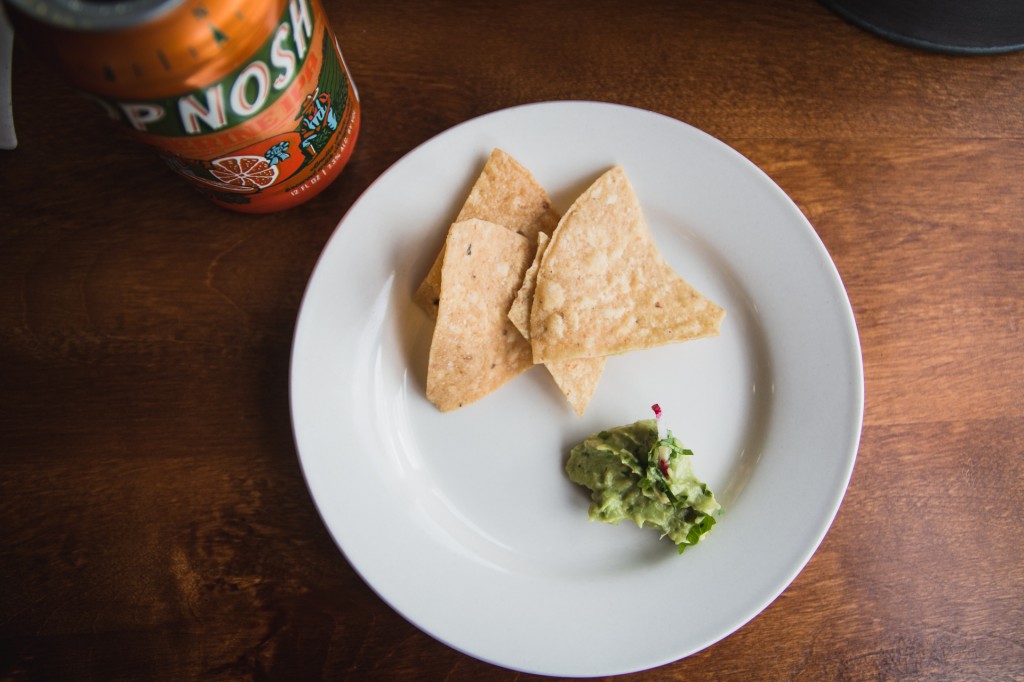 Brewed with real tangerine juice, Uinta's brand new Hop Nosh Tangerine IPA has a nice tartness that complements a traditional guacamole dish.
"With this beer you get a lot of citric notes that tend to go really nice with avocado, which is pretty fatty. The Hop Nosh is a little bitter so it does a nice job of cutting through the fat but also having a good body to deal with the creaminess of the guacamole."
---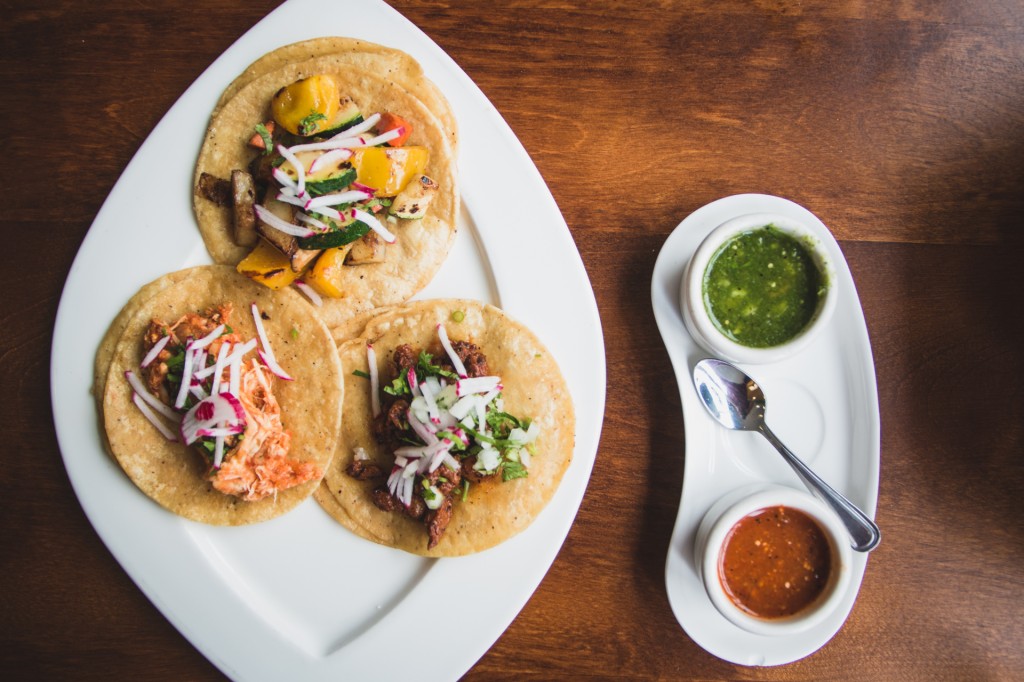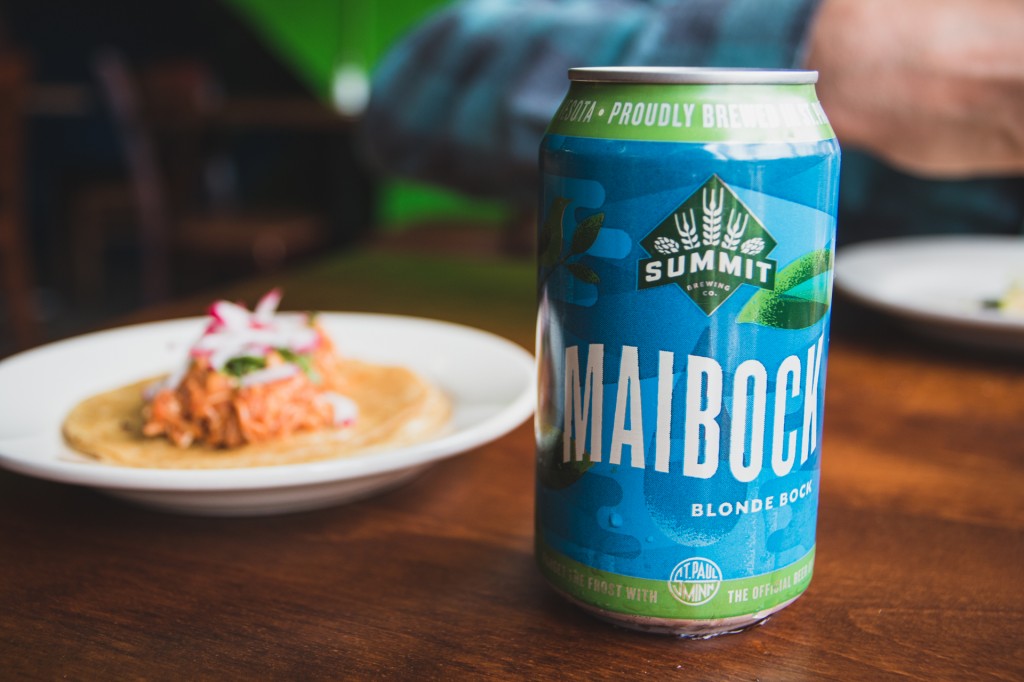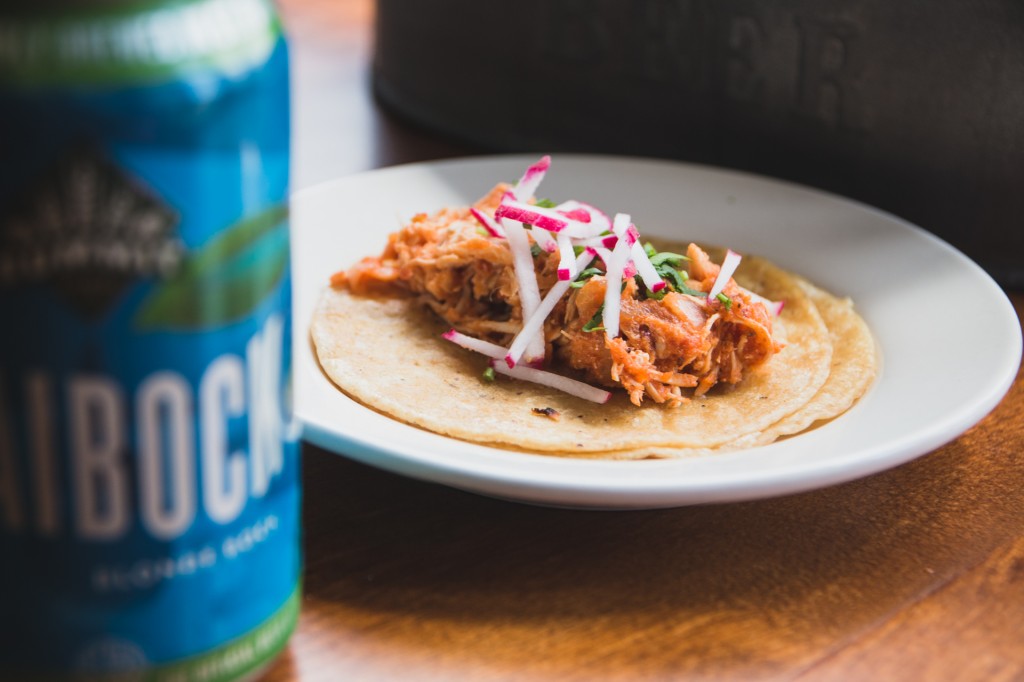 Given that it's Cinco de MAYo, it was only fitting to include Summit Brewing Company's spring Maibock (pronounced "my-bock"), which we paired with the chicken tinga taco. The Maibock packs a ton of flavor for a blonde bock with strong malt characteristics and a dry finish.
"Even though this beer is light in color, it has a lot of malt and body which creates a rich mouthfeel with the taco. You get the sweetness from the malt but it's not overbearing or viscous. It has a nice dry finish which works well with the pairing too."
---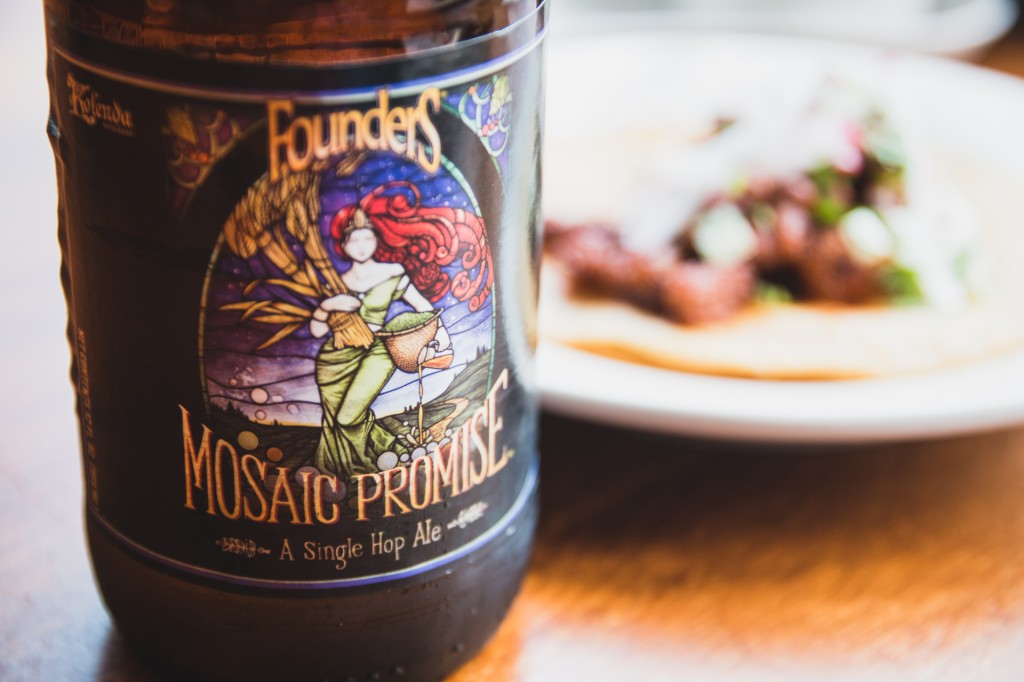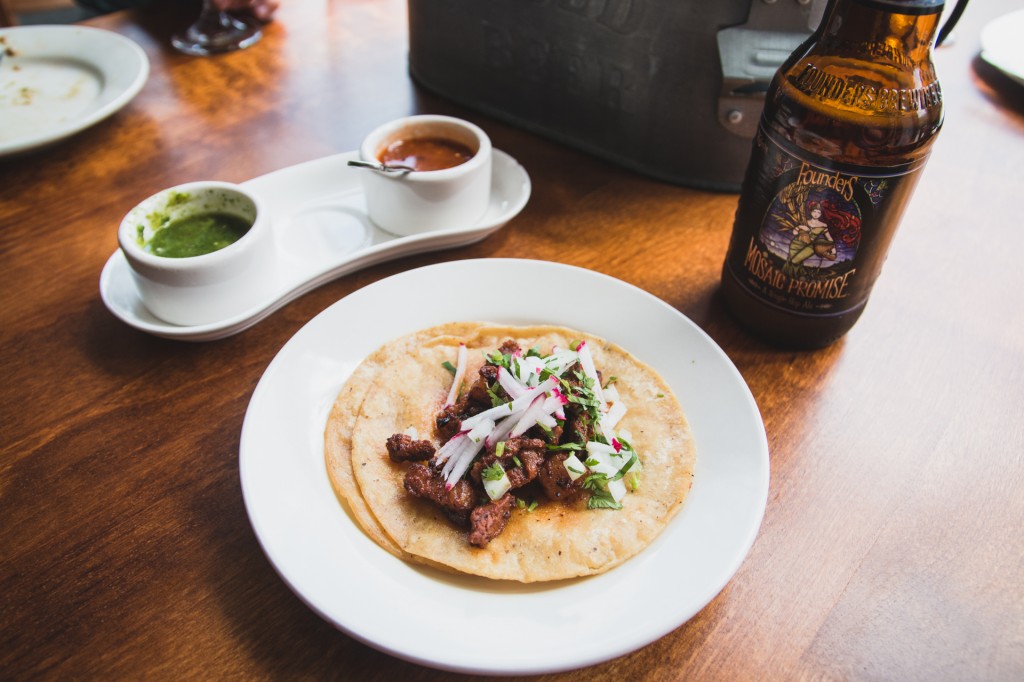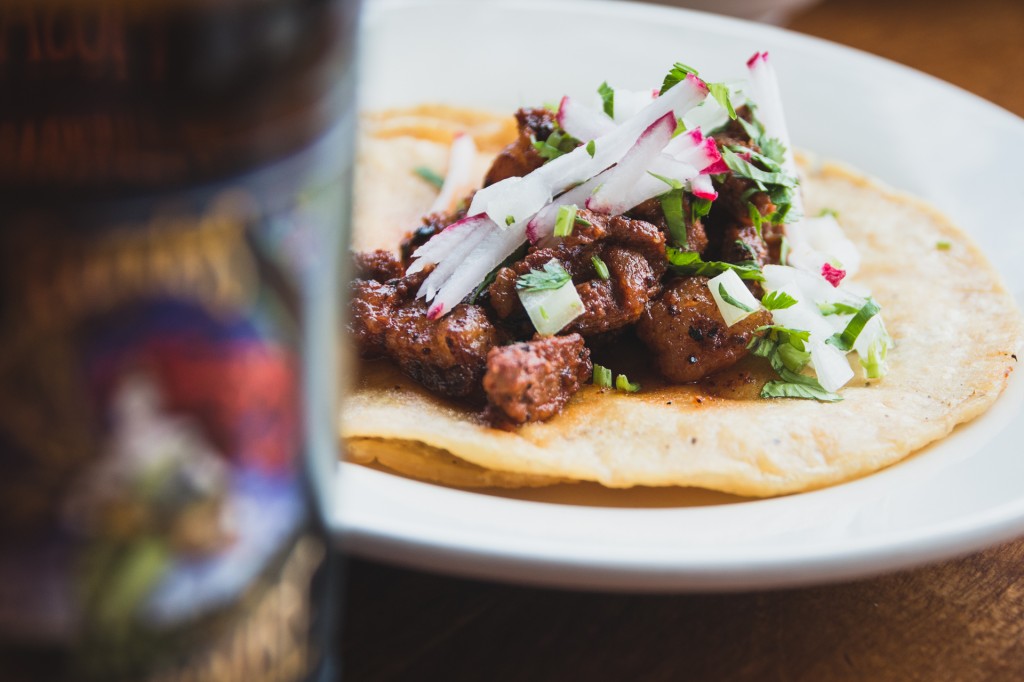 For our next dish—a flavorful pastor taco—we chose the aromatic summer seasonal from Founders Brewing, Mosaic Promise.
"The tropical citrus notes of the Mosaic hops do a good job of mixing with the pastor taco's seasoning. Neither of them overpower each other, either. The beer cuts through the fat and clears the palate from the spiciness of the meat and the oil from the corn tortilla. Those citrus flavors from the hops are almost like squeezing a lime on top of the taco—it's really good."
---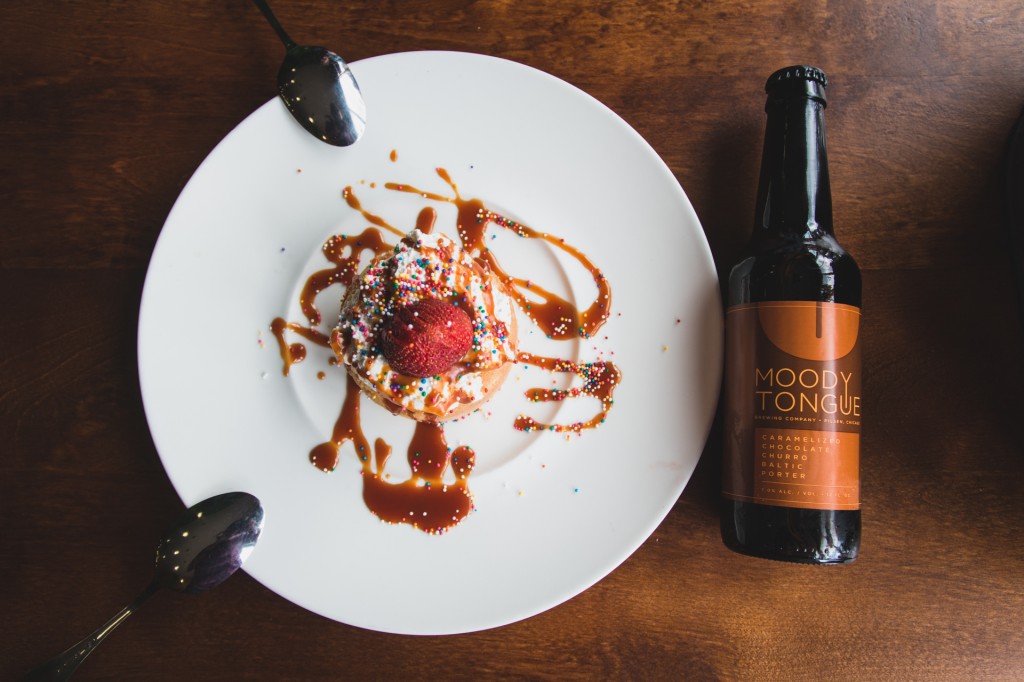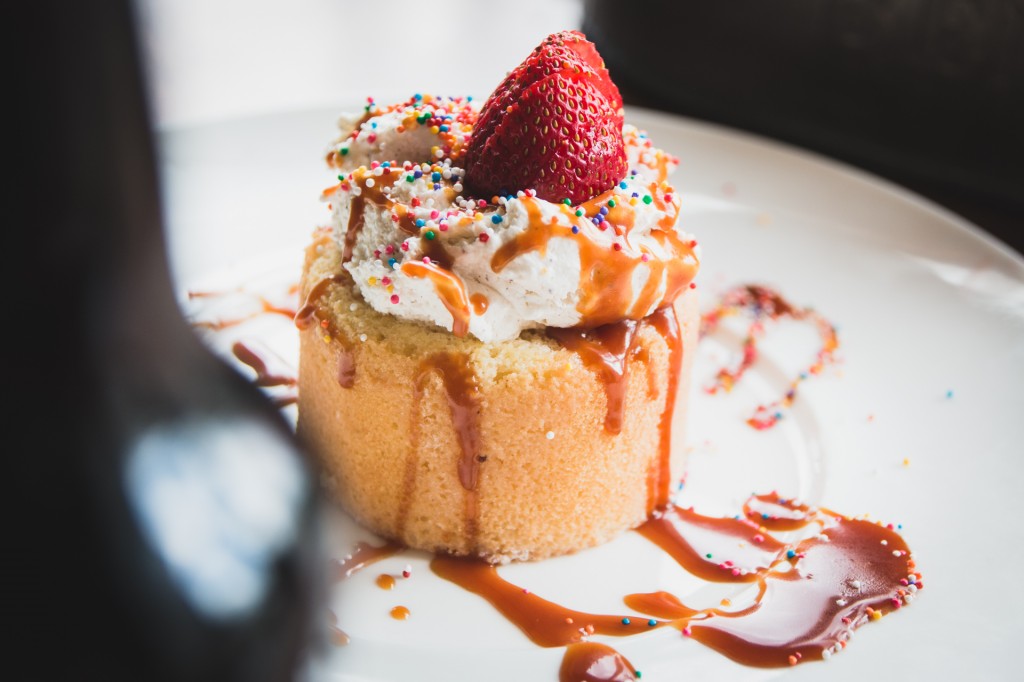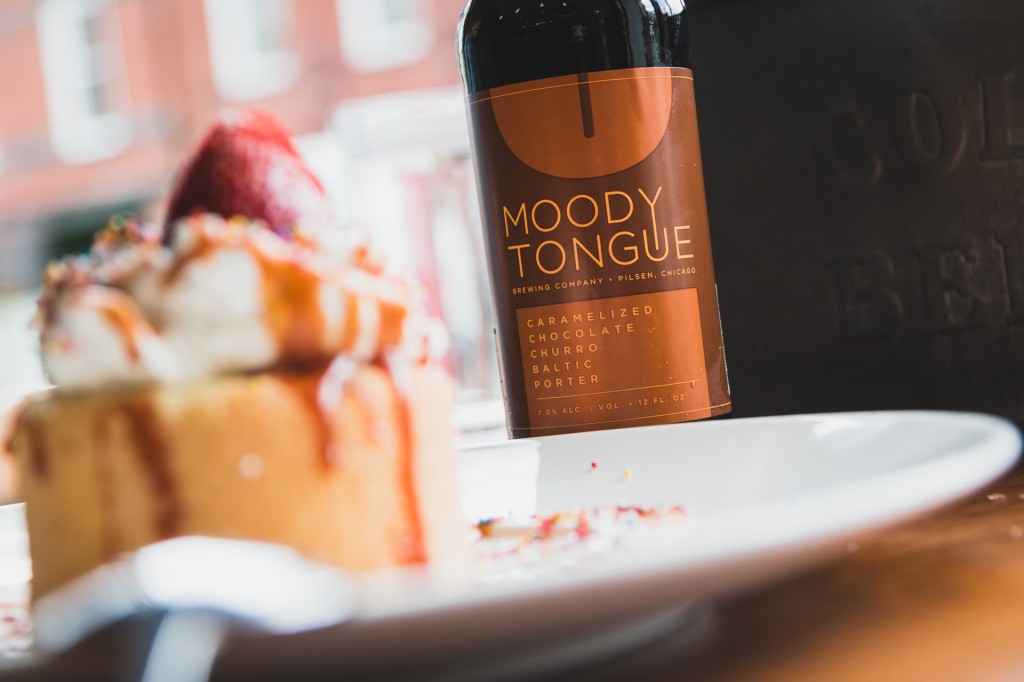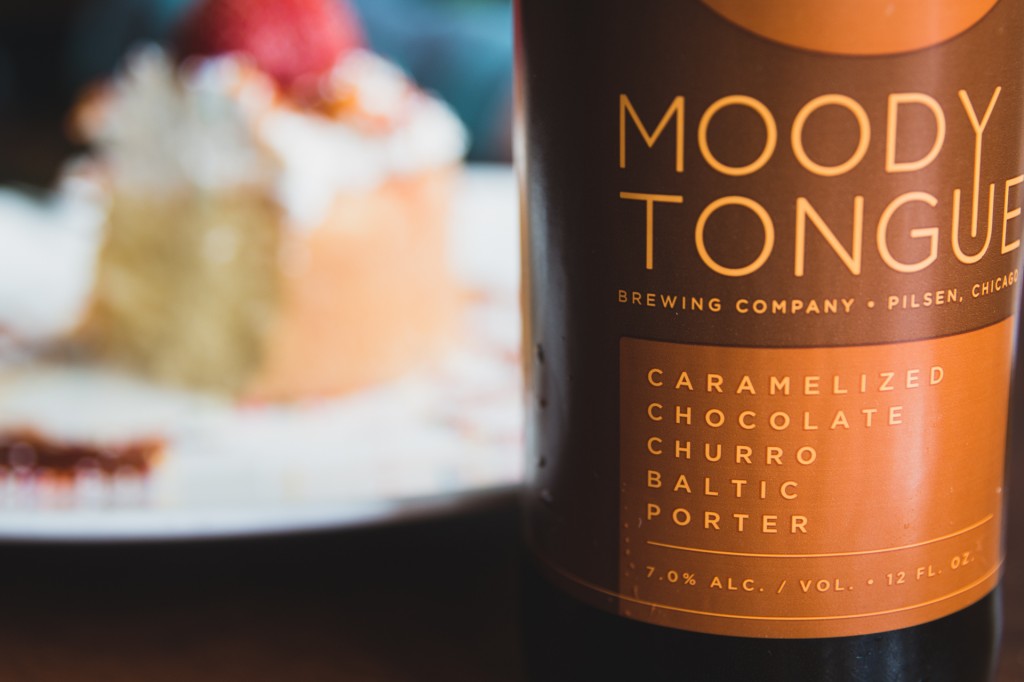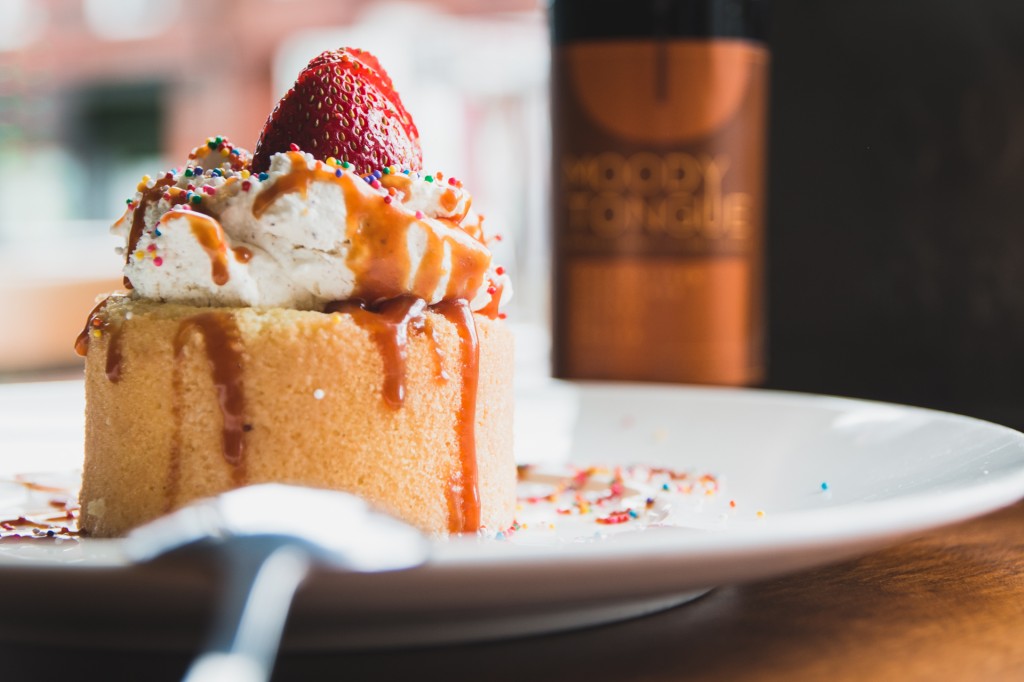 Lastly, we finished off our meal with pastel de tres leches, paired with Moody Tongue's Caramelized Chocolate Churro Baltic Porter. With a nice balance of rich chocolate and roasty notes, this beer is an ideal option alongside dessert dishes.
"Wow, this is good. The caramel works really well with the chocolate in the beer. When you get a particularly milky bite from the cake, the beer gives it almost a cream soda quality which is delicious. There isn't any coffee in the beer but it has a roasty quality to it which, when paired with the cake, gives it a nice almost espresso taste."
---
---
Want to be notified of future Lakeshore Beverage Beer Blog posts? Sign up for the Lakeshore Beverage Email Newsletter!