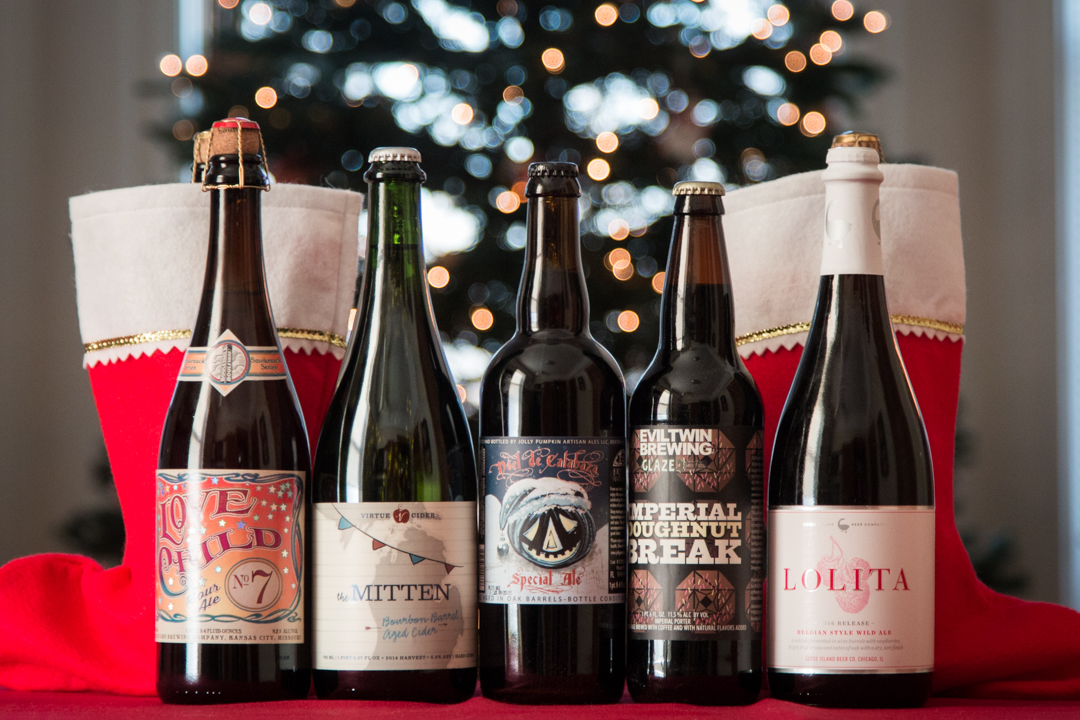 In our last post we showed you our gift guide for everything but the beer. Well, a certain someone paid a visit to Chicago to let us know some fantastic stocking stuffer ideas for the beer lover in your family so obviously we had to make a video. We hope you enjoy it and have a wonderful holiday season!
---
You can find each of these beverages using our BEER FINDER
---
The Mitten, Virtue Cider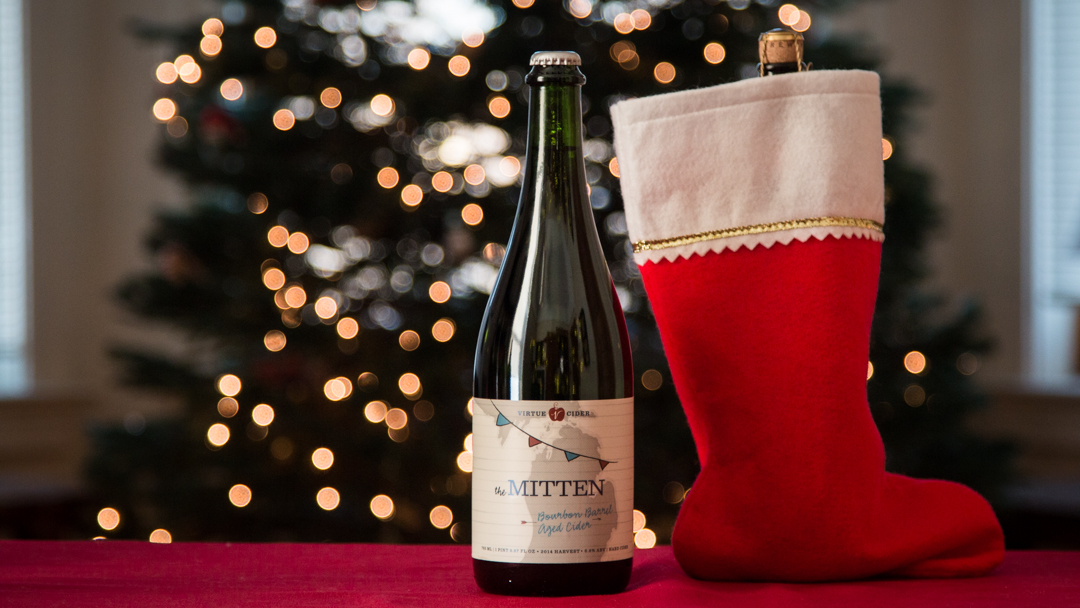 The Mitten from Virtue Cider is a Bourbon Barrel Aged Cider which takes cider from last year's pressed apples, ages it for about a year in bourbon barrels, then blends that back in with cider from this year's harvest. The result is an excellent cider with notes of oak, vanilla, and caramel.
---
Love Child No. 7, Boulevard Brewing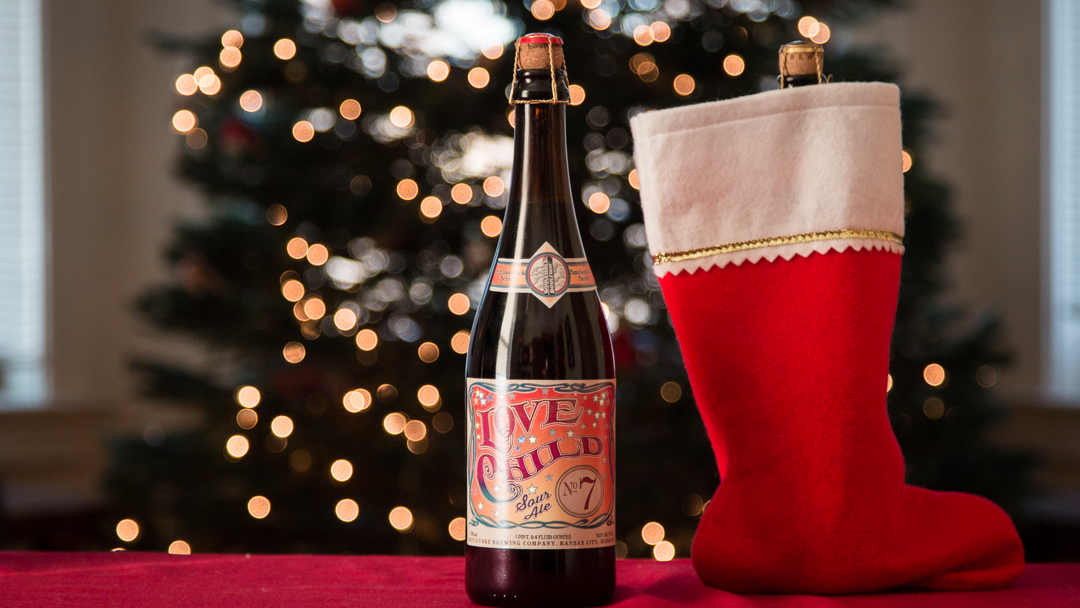 Pouring a slightly hazy, reddish amber hue, Love Child No. 7 opens with aromas of red fruit with a slight acidity detected. Lactobacillus provides a crisp, refreshing acidity with fruit, oak and subtle spice notes presenting in the flavor of the beer. A perfect match for aged/funky cheese, desserts with fruit and tangy/citrusy salads.
---
Imperial Doughnut Break, Evil Twin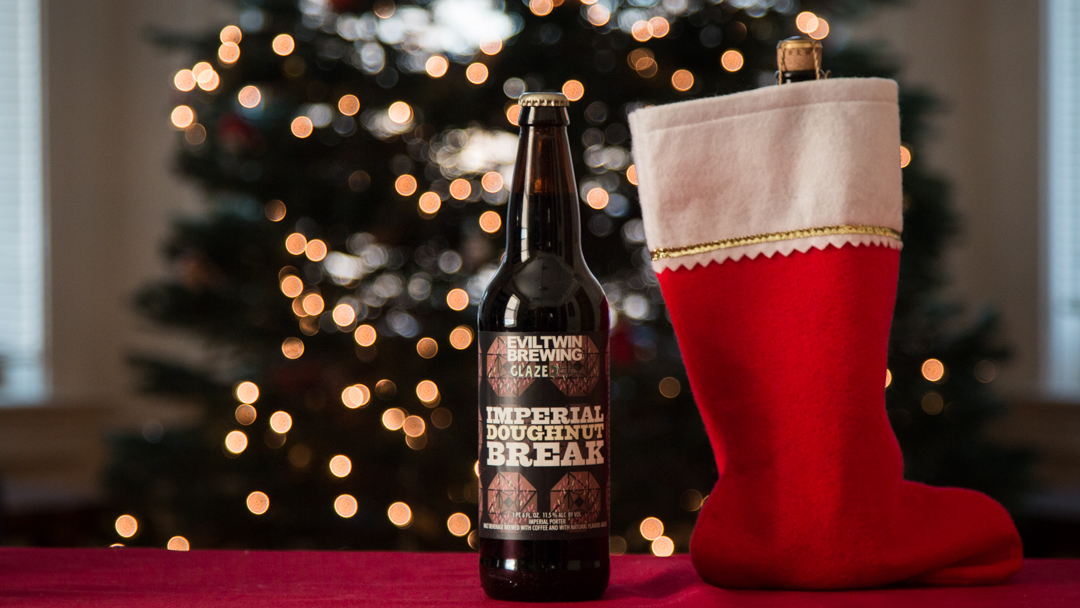 Imperial Doughnut Break is an Imperial Porter made with chocolate, coffee, almonds and yep, you guessed it: donuts. After the beer has fermented, glazed donuts are added to the tank much like the dry-hopping process. The result is a decadent yet balanced beer that's great with dessert.
---
Noel de Calabaza, Jolly Pumpkin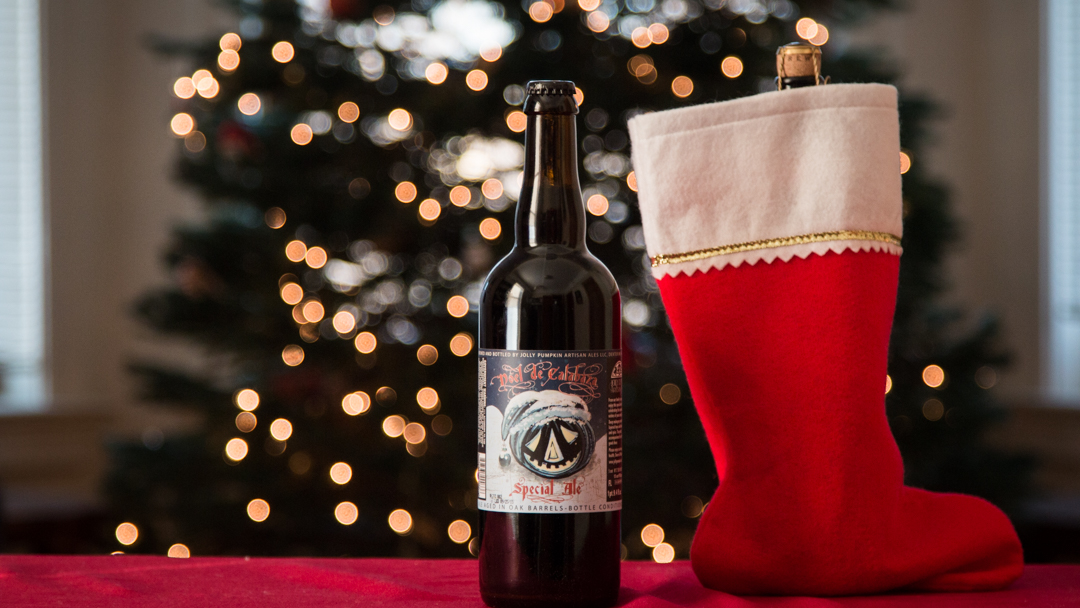 Noel de Calabaza is a wild yeast fermented beer done in the Belgian strong ale style. It's aged in oak barrels giving it a Christmas-spice flavored mixed with rich, dry fruit.
---
Lolita, Goose Island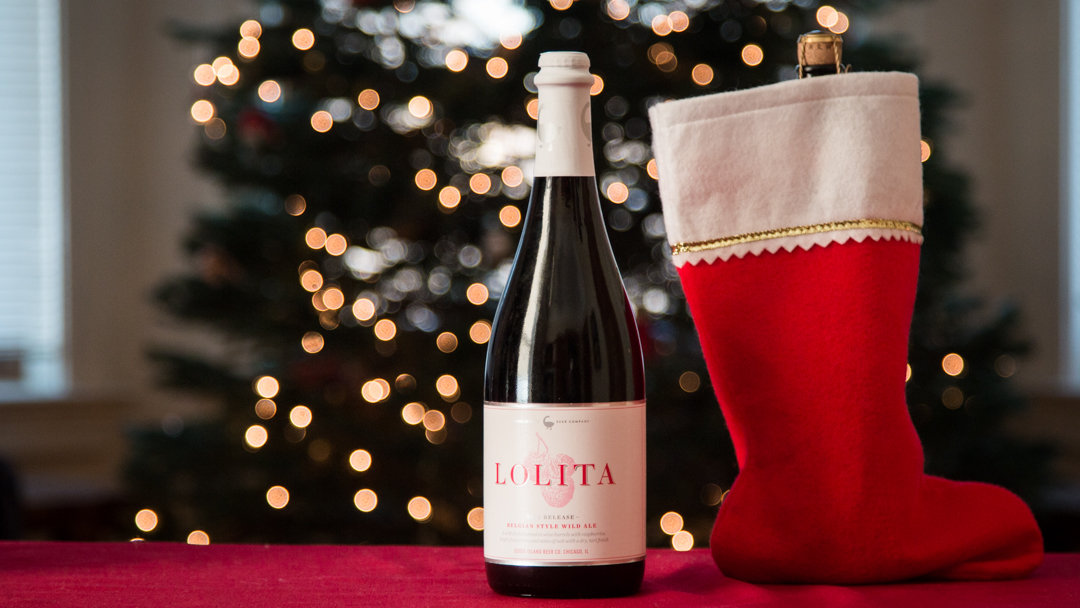 Lolita is a pink rose colored Belgian style pale ale fermented with wild yeast and aged on raspberries in wine barrels. Aromas of fresh raspberries, bright jammy fruit flavors and crisp, refreshing body make Lolita ideal for beer drinkers fond of Belgian Framboise.
---

---
Want to be notified of future Lakeshore Beverage Beer Blog posts? Sign up for the Lakeshore Beverage Email Newsletter!