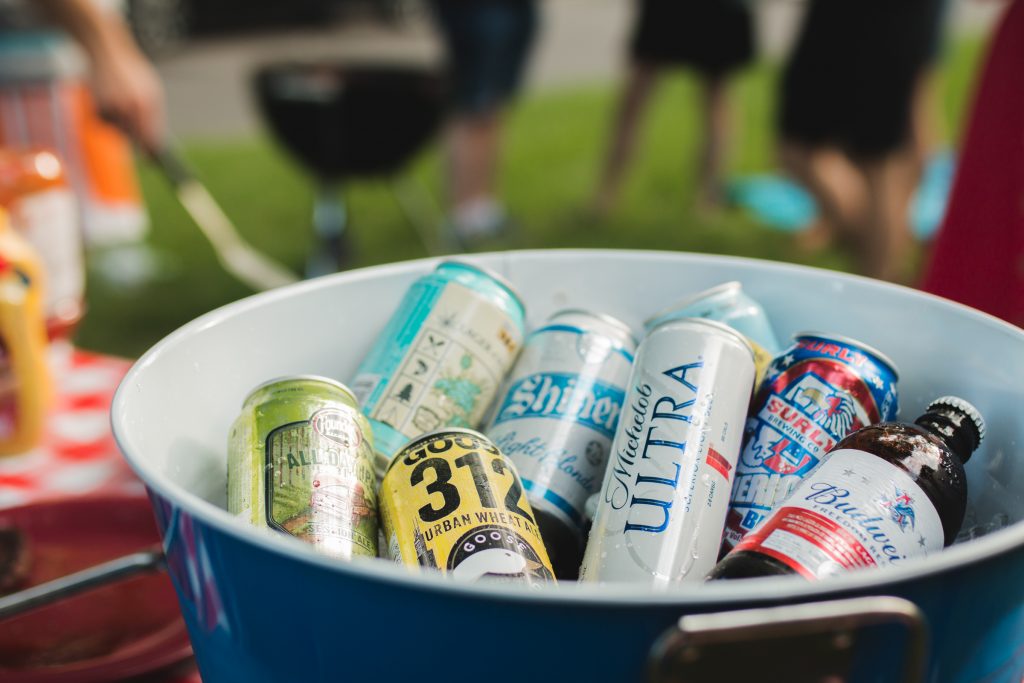 We know everyone wants to celebrate the Fourth of July the best way possible so we're here to point you in the right direction beer-wise. Whether you're throwing an epic Fourth of July party, or kicking it back for a casual night at the lake house, we've got a beer to pump up your patriotism.
This year we selected seven low-ABV beers because we all know that the Fourth is a marathon and not a sprint. There's something for everyone and you can rest easy knowing your cooler is stocked for every taste preference at the party.
---
Founders All Day IPA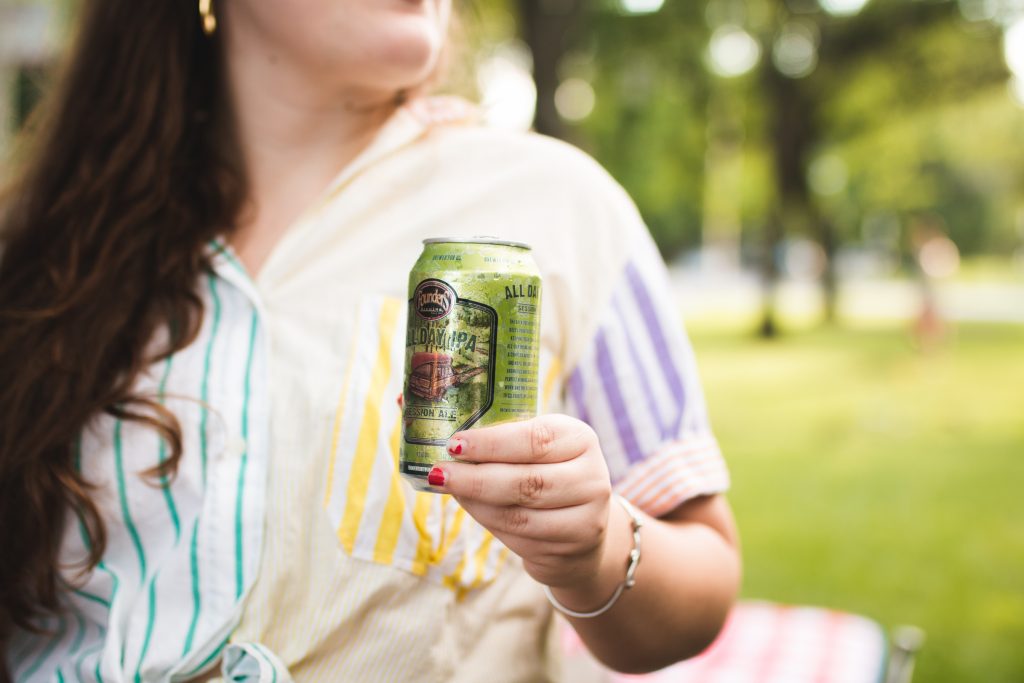 We believe that everyone should start and end their Fourth of July with a bang! So if you'll be drinking beers throughout the day, we recommend Founders All Day IPA. All Day has all the hoppy goodness you love in a lighter, less alcoholic beer — making it easy to enjoy from your first hot dog to the finale of the fireworks show. 4.7% ABV; 42 IBUs.
---
Boulevard American Kolsch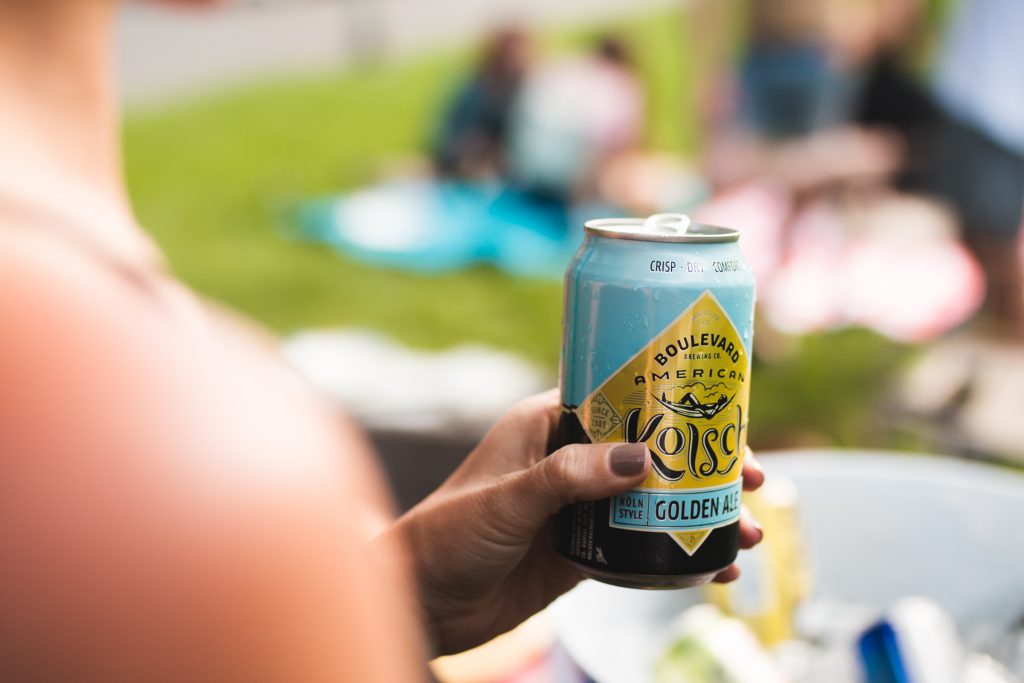 Here we have an Americanized version of a Kolsch-style beer which originally began in Cologne, Germany. The can says everything you need to know about it: crisp, dry, comfort. So sit back, relax in your lawn chair, crack open a Boulevard American Kolsch and enjoy the fireworks with your friends and family. 4.6% ABV; 18 IBUs.
---
Michelob Ultra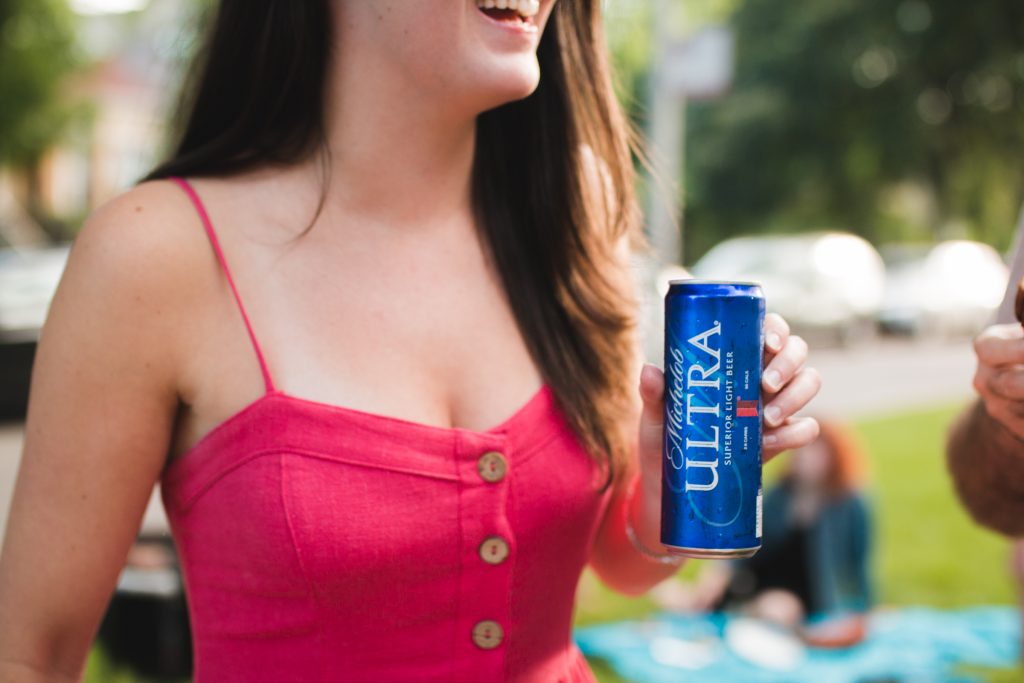 Michelob Ultra is a low calorie, low carb beer that you can enjoy all day. This beer goes great with a barbecue because it's easy to drink and contains only 95 calories. So don't worry about holding back from the buffet this Fourth of July, you know you want seconds. 4.2 % ABV; 10 IBUs.
---
Surly #Merica!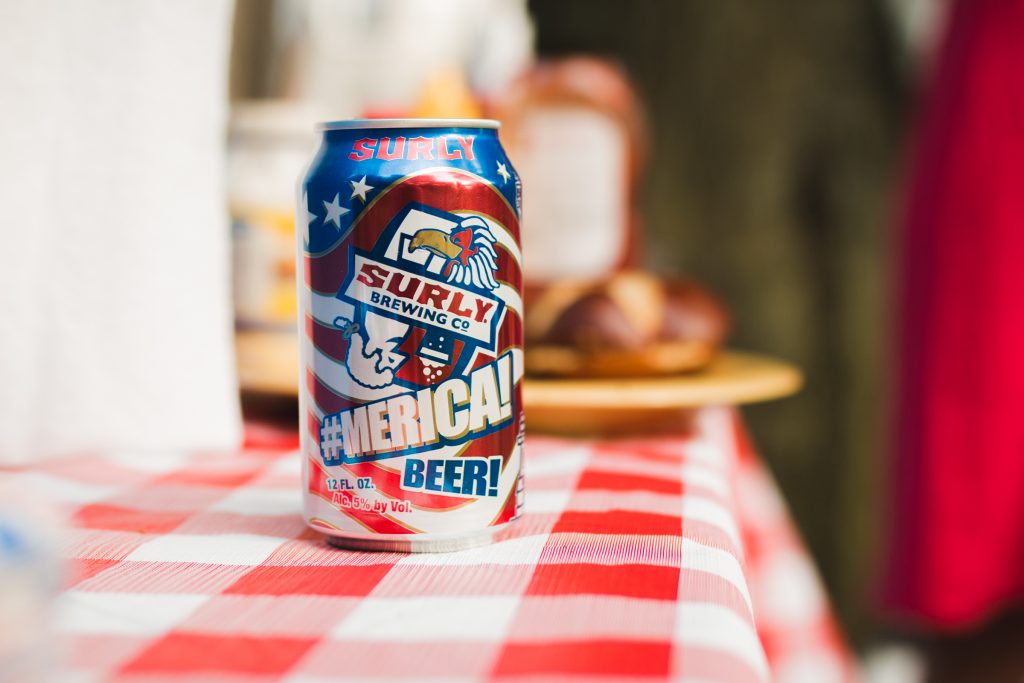 Surly #Merica! is everything you're looking for in a beer this Fourth of July. It's a craft pre-Prohibition American lager that's easy to drink. Plus, the can screams patriotism. #Merica! is perfect for celebrating the country's birthday on a hot summer day. 5.0% ABV.
---
Goose Island 312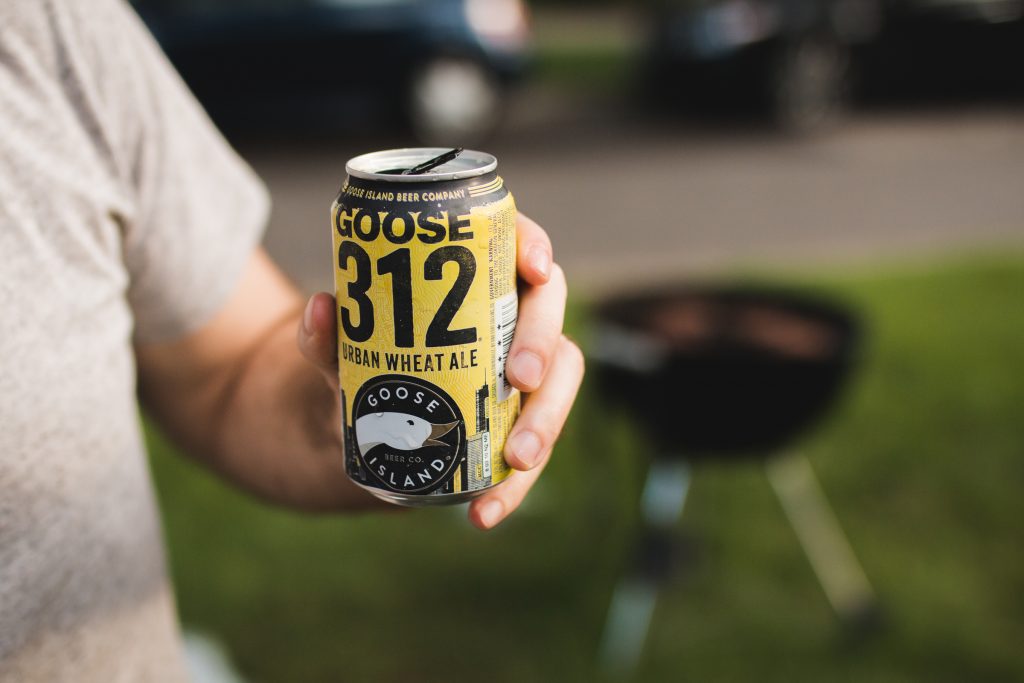 Inspired by the city of Chicago and densely populated with flavor, Goose Island 312 is crisp, fruity and refreshing making it the perfect beer for a hot summer day. Chicago celebrates the Fourth with fierce crowds who gather at Navy Pier and Millennium Park to enjoy a firework show that never disappoints. So why not grab some 312's for your cooler to celebrate a true Chicago Fourth of July with a beer that most definitely fits the occasion. 4.2% ABV; 18 IBUs.
---
Budweiser Freedom Reserve Amber Lager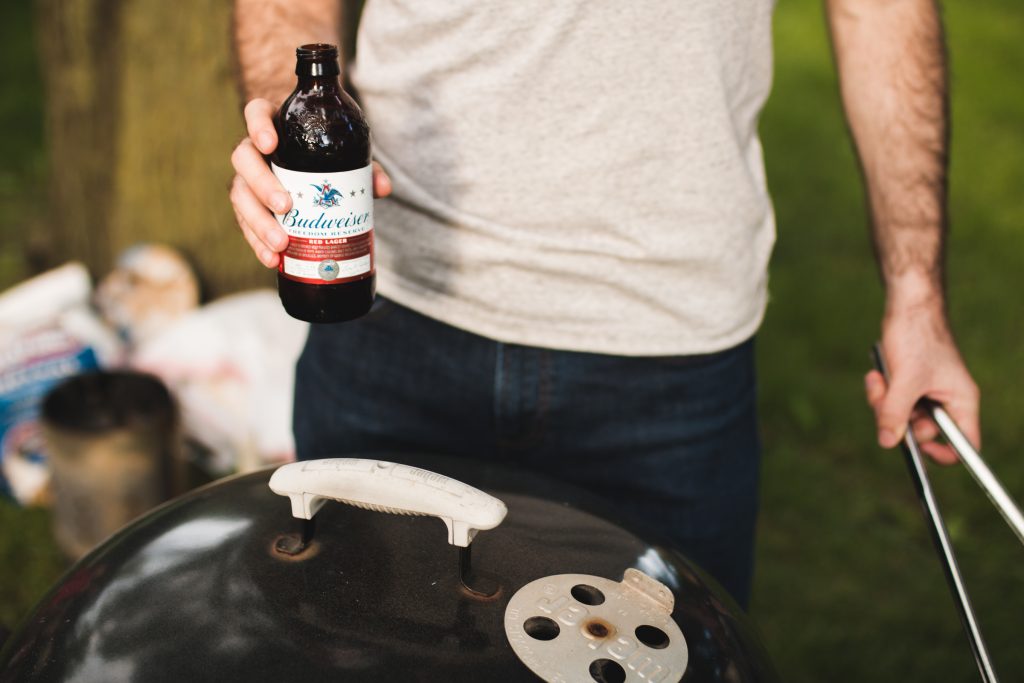 What a better way to celebrate the Fourth of July than by giving back to the families of our nation's heroes? This year, Budweiser brewed a special beer with a select group of brewery veterans. Freedom Reserve Red Lager is a limited edition red lager brewed with toasted barley grains for a slightly sweet aroma and smooth finish. For every case purchased of Freedom Reserve, Budweiser is donating $1 to Folds of Honor – a non-profit that provides scholarships to families of fallen or wounded soldiers. Budweiser Freedom Reserve is about as patriotic as you can get. 5.4% ABV.
---
Bell's Lager of the Lakes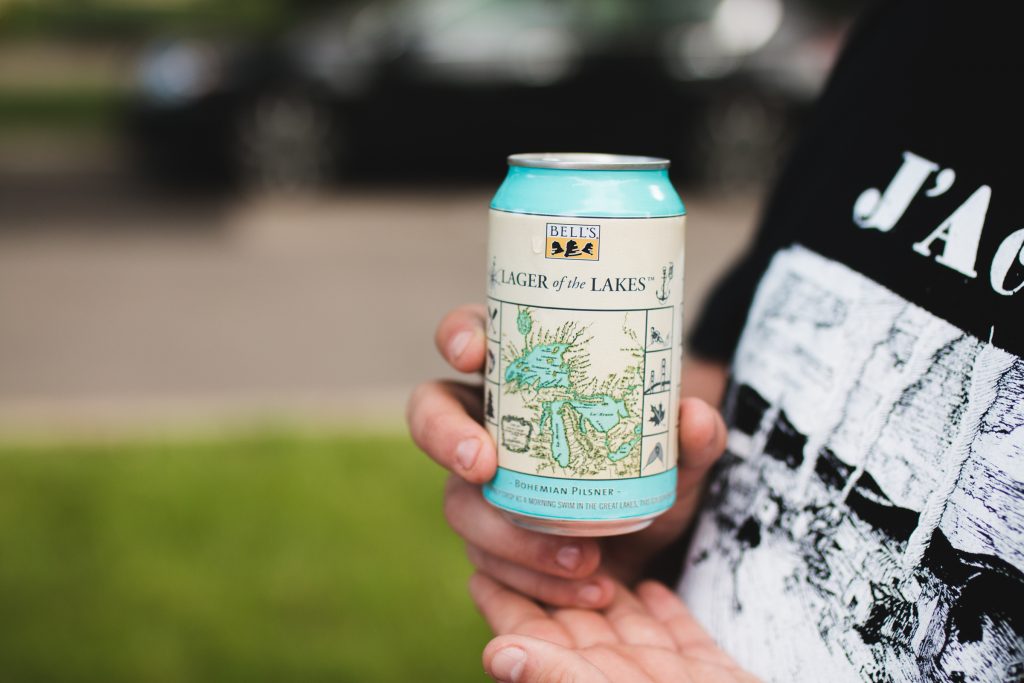 If you choose to celebrate your Fourth of July from a boat or lake house, Bell's Lager of the Lakes is for you. Enjoy a day cruising on a boat, floating in the water, or sprawling out in a lawn chair while sipping on a lager that's as refreshing and crisp as a swim in the Great Lakes. This beer goes down way too easy during a Fourth of July spent out in the sun. 5.0 % ABV.
---

---
Want to be notified of future Lakeshore Beverage Secret Beer Parties? Sign up for the Lakeshore Beverage Email Newsletter!