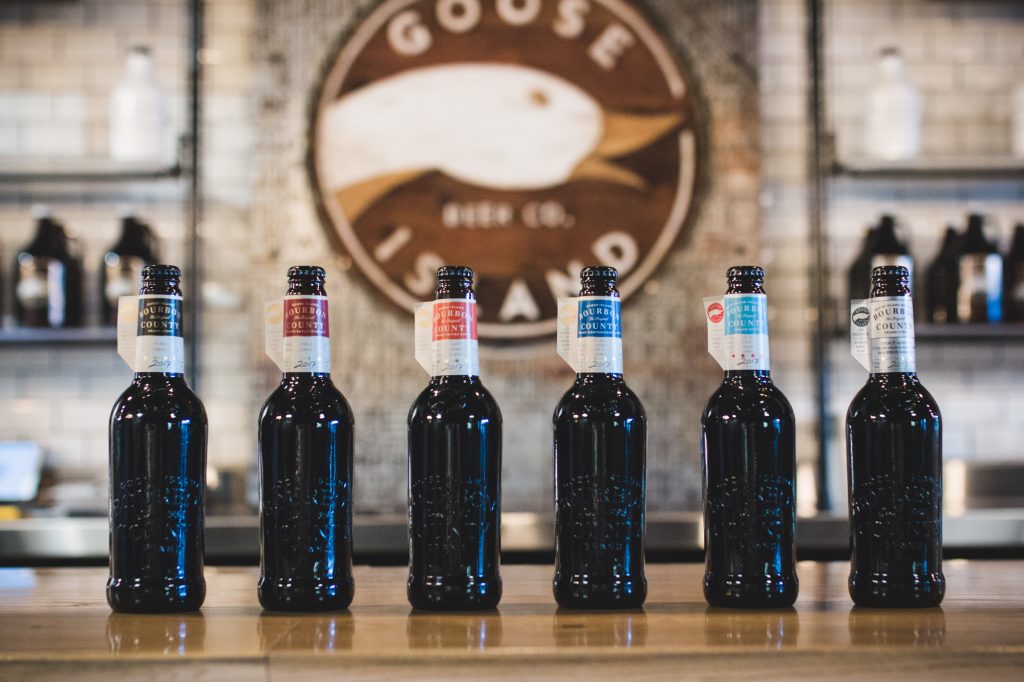 "Smells like my mom's oatmeal cookies."
"There's more bourbon barrel character than years past."
"I would sip on this for like two or three hours."
"I can't believe how nice this is drinking right now."
Oh yeah, Bourbon County is back. We had a chance to taste through the upcoming 2017 Bourbon County Stout Lineup and there are more than a few reasons to get excited for Black Friday. The annual release from Goose Island is just weeks away (or days, or hours depending on when you read this) and this year's lineup is sure to please a range of drinkers with the six different variants. Most notably, this year will feature a special Bourbon County Brand Reserve Stout, an imperial stout aged in Knob Creek barrels, giving the original Bourbon County Brand Stout an extra kick of firepower.
Returning favorites like Bourbon County Brand Coffee Stout, Bourbon County Brand Barleywine, and Proprietor's Bourbon County Brand Stout will all be back, though each brings different flavors from years past. See the complete rundown of the six variants below and be sure to follow us on Twitter for updates on where and when you can find Bourbon County this Black Friday.
---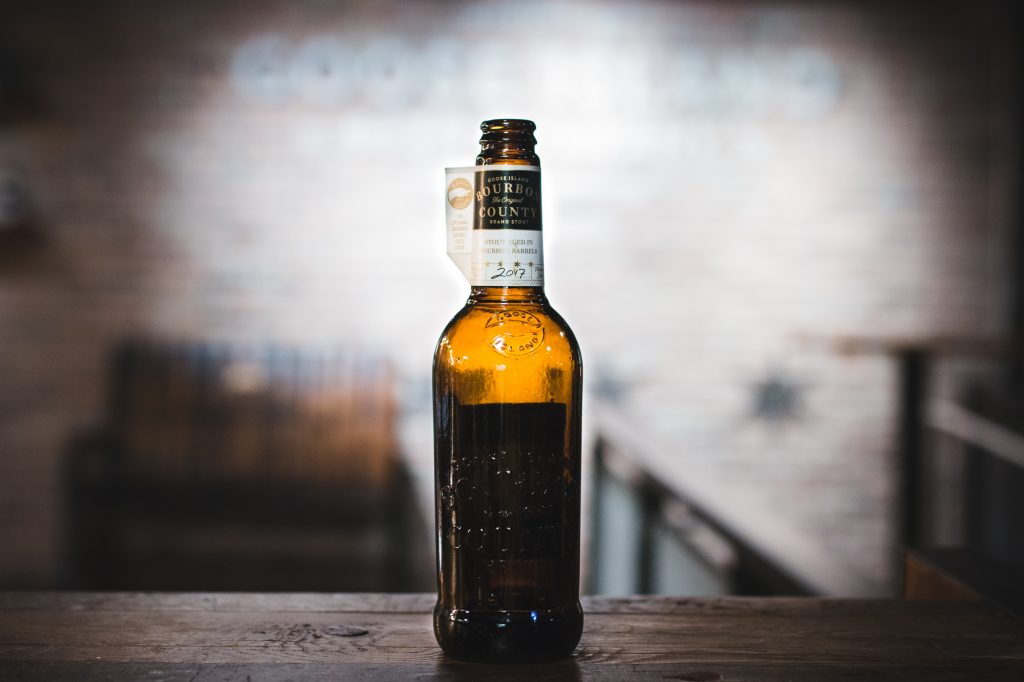 Bourbon County Brand Stout
The trusted faithful. Bourbon County Brand Stout is extremely drinkable with strong oak, vanilla, coconut, and chocolate notes upfront. Aged in once-used single-source oak Heaven Hill barrels (say that five times fast), BCBS pours a familiar deep black color.
Right out of the gate, this beer drinks remarkably well. — Mario Lopez, Brand Manager, Lakeshore Beverage
Sure, you can sit on it for a year or two but you can also drink it fresh, as the batch we tasted was bottled in July. There's a reason bourbon barrel-aged beers are a thing, and it's this beer.
---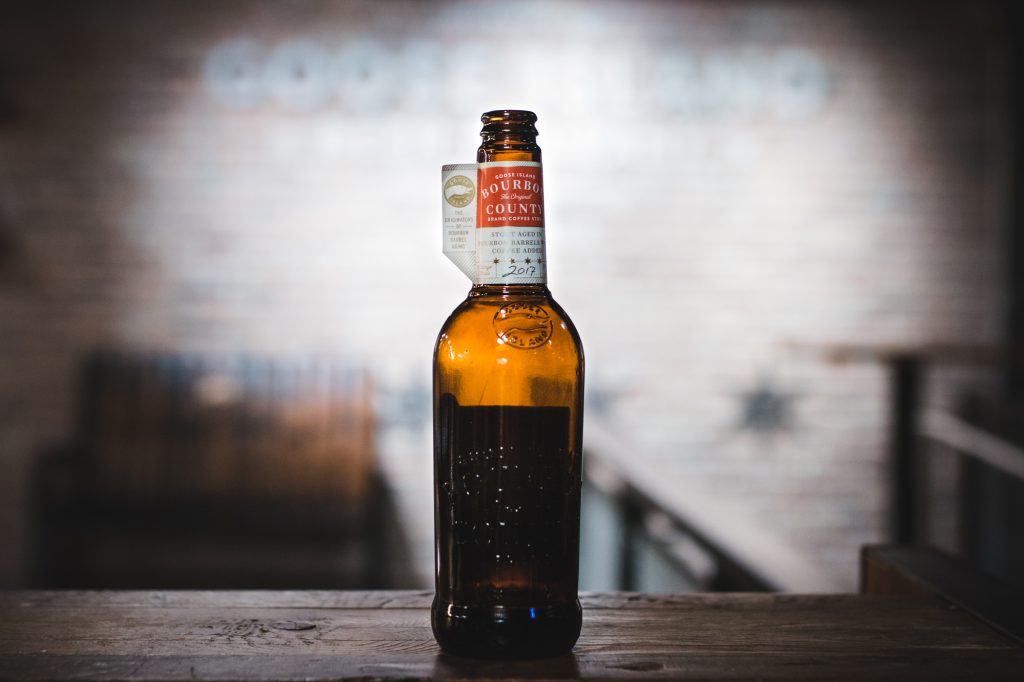 Bourbon County Brand Coffee Stout
Since 2010, Goose Island has chosen a different Intelligentsia coffee bean and roast to incorporate into each year's Bourbon County Coffee variant. For 2017, they chose Black Cat Espresso — a staple in Intelligentsia's lineup and a very dark roast. It's quite interesting to note how different this year's character is from last year's which featured Fletcha Roja coffee, a lightly roasted bean.
On the nose you get a green pepper spiciness, though that dissipates as you take the first sip and the coffee roast begins to come through. This variant tends to be a bit harder to find, so plan accordingly and seek this one out.
---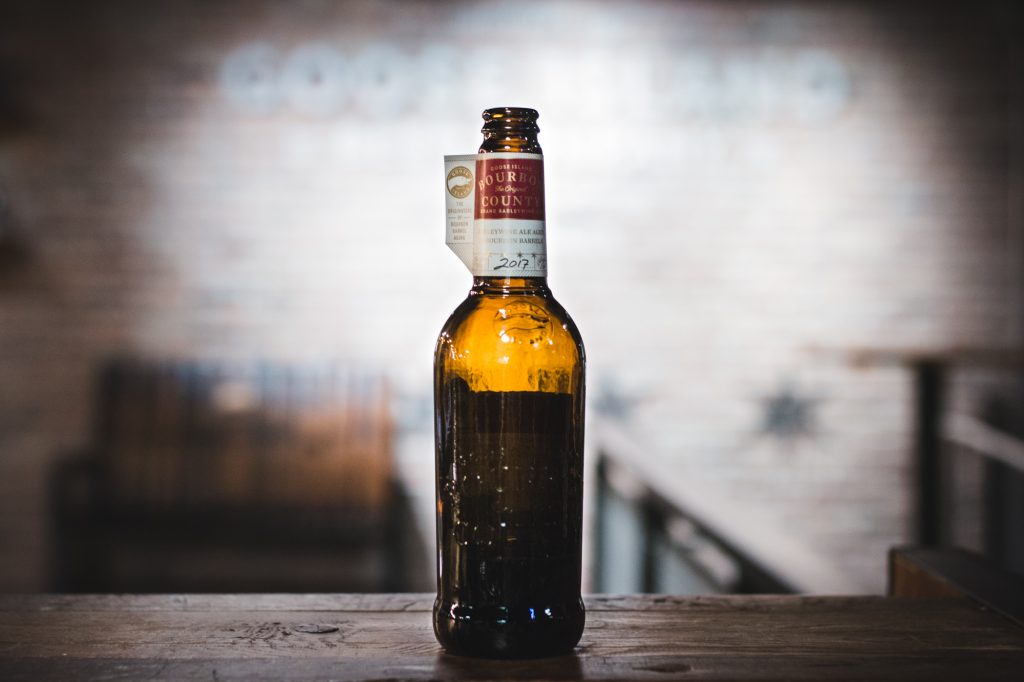 Bourbon County Brand Barleywine
According to the internet, 2017 might be the year for Barleywine, and Bourbon County Brand Barleywine is doing its part to keep that meme going. For the first time, Barleywine was aged in fresh bourbon barrels just like regular BCS (opposed to third use barrels like previous years). As a result, there's much more bourbon character and alcohol than years past.
Nutty, caramel, vanilla, oak, and a touch of roast gives Barleywine a food-friendly balance that ages remarkably over the first few years. — Beau Forbes, Brewery Experience Coordinator, Goose Island
---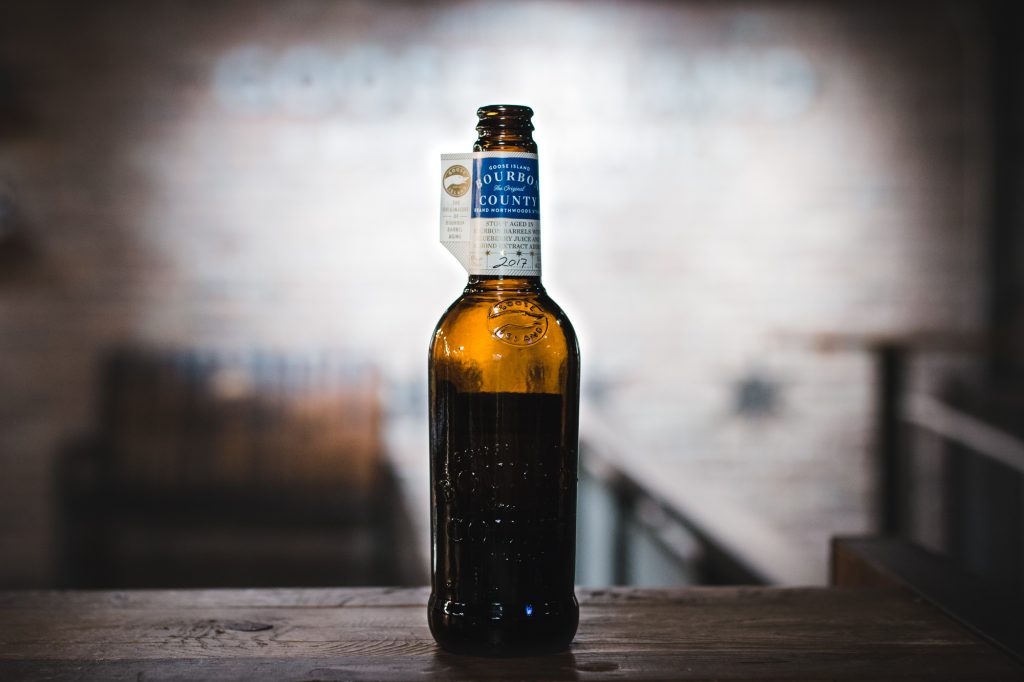 Bourbon County Brand Northwoods Stout
New for 2017 comes Bourbon County Brand Northwoods Stout. Inspired by Brewmaster Jared Jankoski's home state of Wisconsin, Northwoods Stout has intense blueberry and marzipan aromas from the blueberry juice and almond extract used in this beer. After the initial smell, I imagined it would be cloyingly sweet, but it actually finishes quite nicely and would be an excellent dessert beer to share amongst friends.
---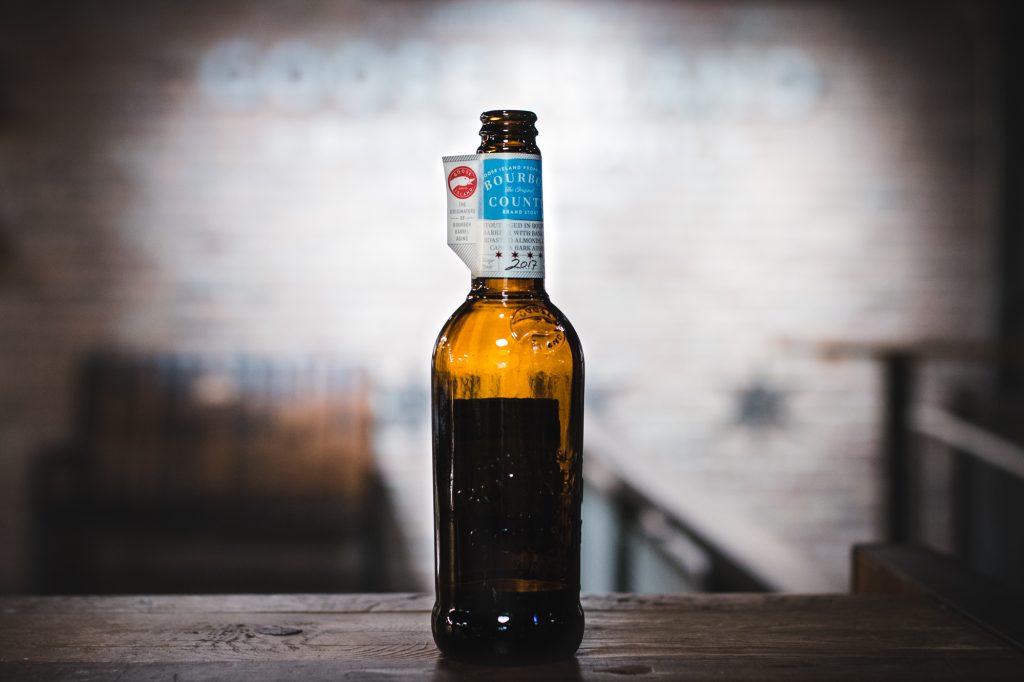 Proprietor's Bourbon County Brand Stout
Oh man. Get ready for this year's Prop. Made by Goose Island brewer, Quinn Fuechsl, Proprietor's Bourbon County Stout incorporates flavors of bananas, almonds, and cinnamon. The banana comes right off the nose, and as you sip, the nutty sweetness and cinnamon are there to complement it. As our host Beau said, "This smells like my mom's oatmeal cookies." It has a distinctly smoother mouthfeel than the rest of the lineup, which comes from the starch in the banana purée.
Each year, Goose holds an internal competition among their brewers to decide that year's Proprietor's recipe. They're each given a sample of Bourbon County to experiment with and the recipes are evaluated until a winner is chosen. Quinn described the process for creating Prop:
I always thought of a chocolate covered banana as inspiration.If you can get the right banana character into the stout, I think it works. So I'd been tweaking with it for a couple years, and this year decided to go with a whole banana, mashed up and steeped in Bourbon County overnight, and then added some crushed roasted almonds and shaved cassia bark.
Don't sleep on this Chicago-only variant, as it was a clear favorite amongst our taste panel.
---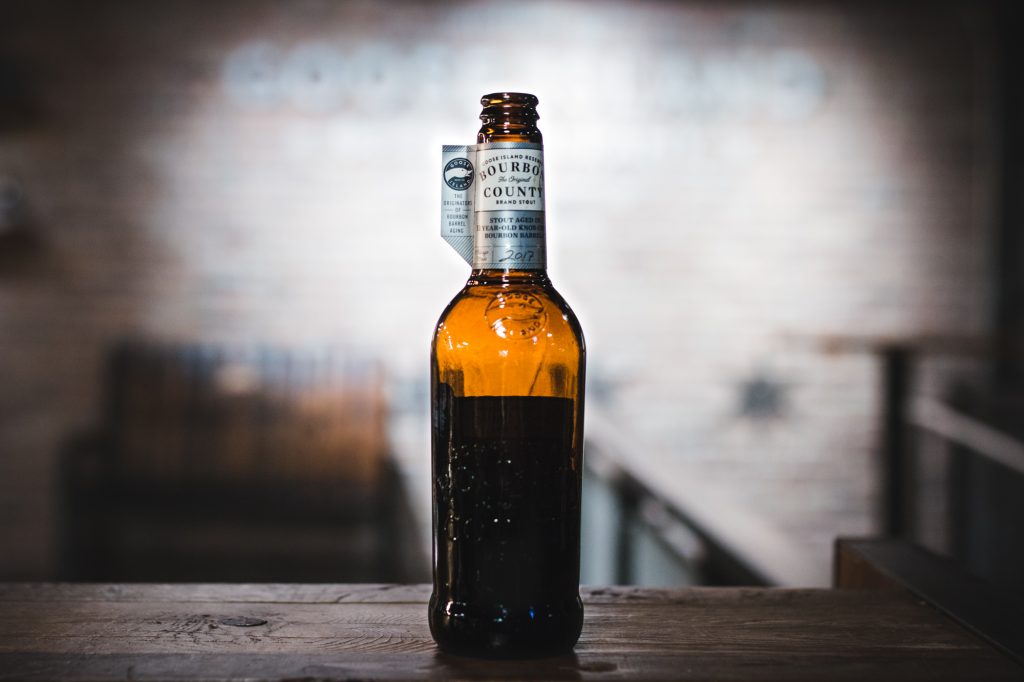 Bourbon County Brand Reserve Stout
As many know, the story of Bourbon County Stout started back in the early 90's at a beer, bourbon, and cigar dinner. Then-Goose Island brewmaster, Greg Hall was sitting next to Booker Noe, 6th-generation master distiller at Jim Beam, and they began talking about putting a beer into a bourbon barrel. The first Bourbon County Stout was a result of that conversation, aged in four Jim Beam barrels gifted from Booker.
For 2017, Goose wanted to do something special for the 25th anniversary of Knob Creek, Booker's first small batch bourbon. Naturally, the idea to age Bourbon County in Knob Creek barrels was born. Knob Creek uses bourbon aged in barrels for 8-12 years, giving the Reserve Stout distinct aged bourbon characteristics.
As for taste, this variant takes original Bourbon County and puts it into overdrive. Much more aggressive bourbon character, more pronounced alcohol, and deeper complexity.
It's almost like a single malt whiskey. This is something I'd split with a few friends and sip on for a few hours. — Chris Kolodziej, Training and Education Manager, Lakeshore Beverage
This release is only available in Chicago and Kentucky.
---
Where to find Bourbon County
Goose Island will release this year's Bourbon County Stout lineup on Black Friday, November 24. A couple special accounts will celebrate its release on Black Wednesday, listed below. More details on Bourbon County release events can be found HERE >>
Wednesday, November 22
Beer Bistro | 1061 W Madison St | 4pm
Sheffield's | 3258 N Sheffield Ave | 6pm
Friday, November 24
All Binny's Locations
Most Jewel-Osco Locations
Fatpour | 2005 W Division St
Timothy O'Toole's | 622 N Fairbanks Ct
WhirlyBall | 1825 W Webster Ave
Local Option | 1102 W Webster Ave
The Open Bottle | 7101 W. 183rd Street, Tinley Park, IL
---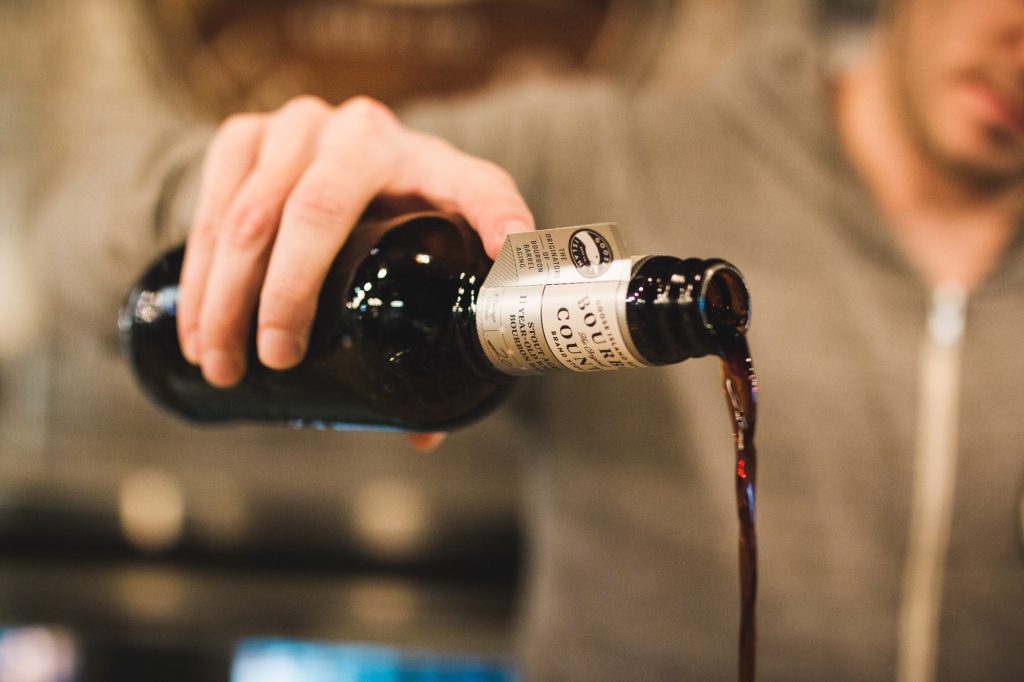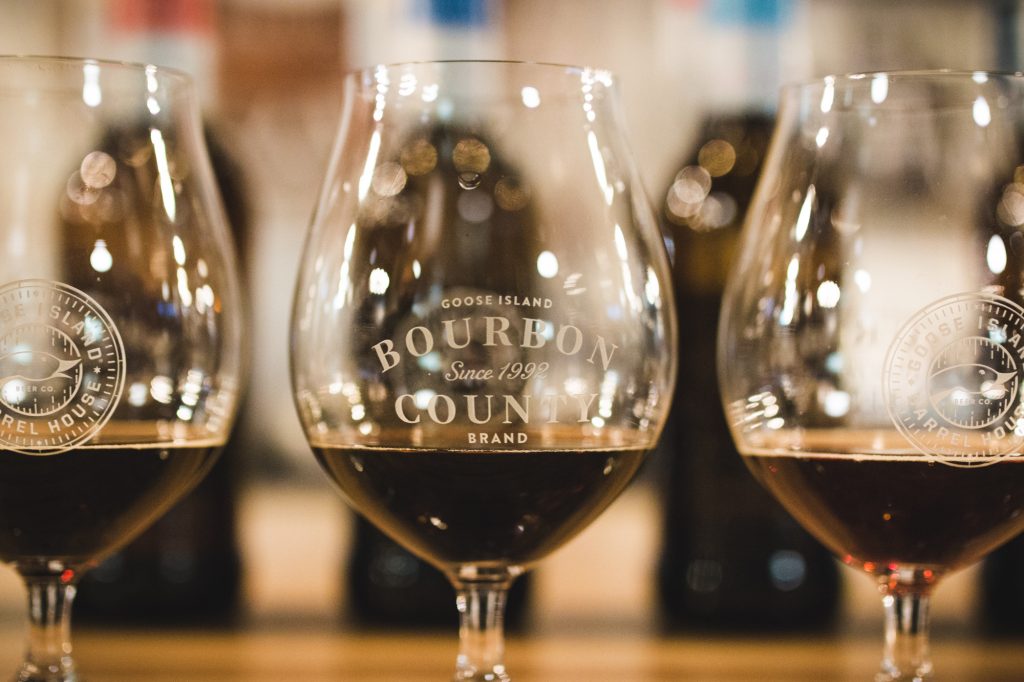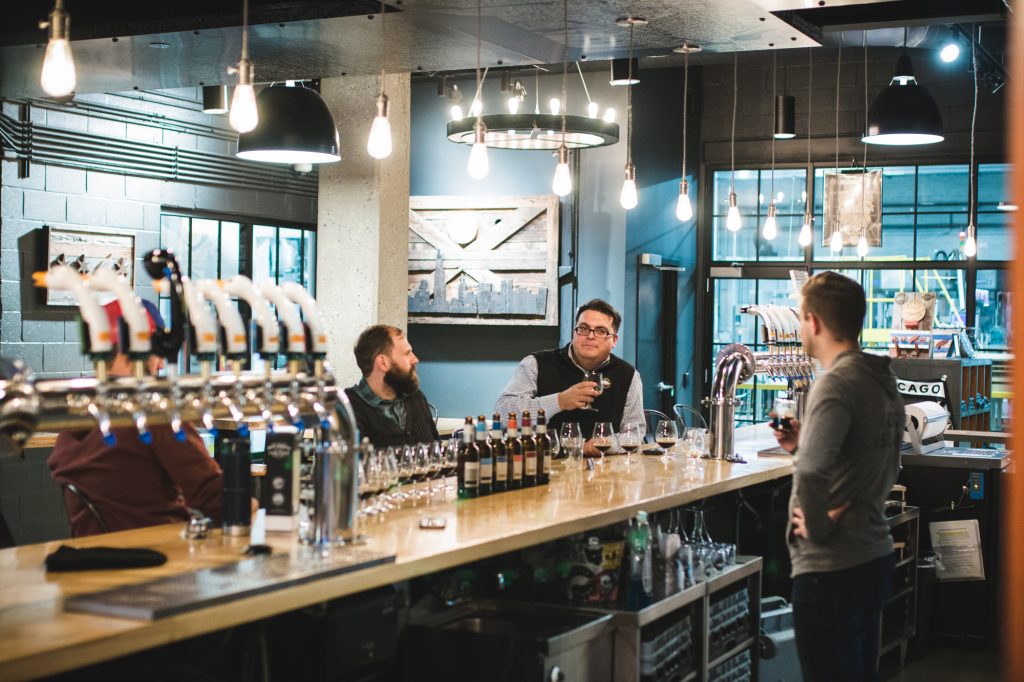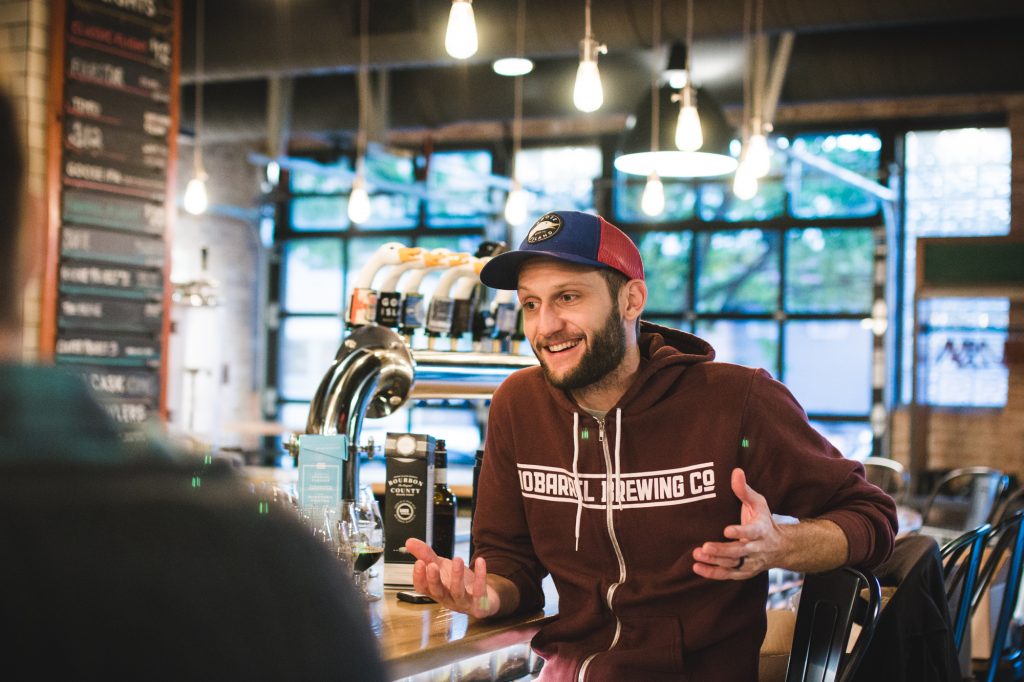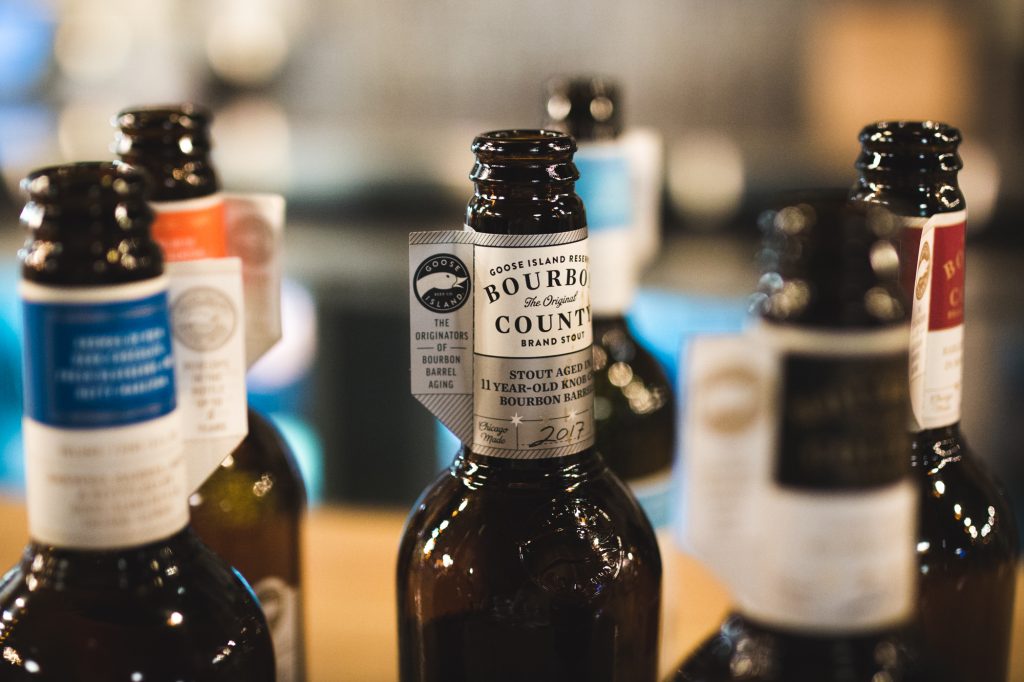 ---

---
Want to be notified of future Lakeshore Beverage Secret Beer Parties? Sign up for the Lakeshore Beverage Email Newsletter!