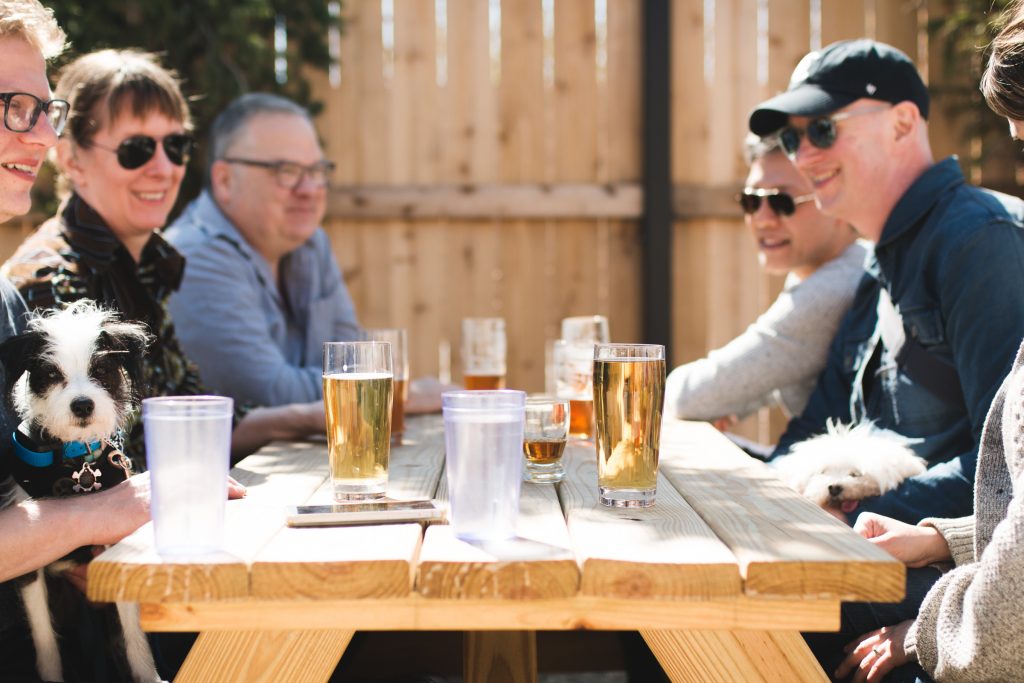 Summer drinking season is here and no matter what your taste preferences are, we've got a beer (or cider) for you. These essential summer beers are perfect for outdoor drinking, indoor drinking, boat drinking, beach drinking, well — any kind of drinking really. Consider this your helpful guide from now until September. Be sure to use our Beer Finder to locate one of these fine beverages near you.
---
Bell's Oberon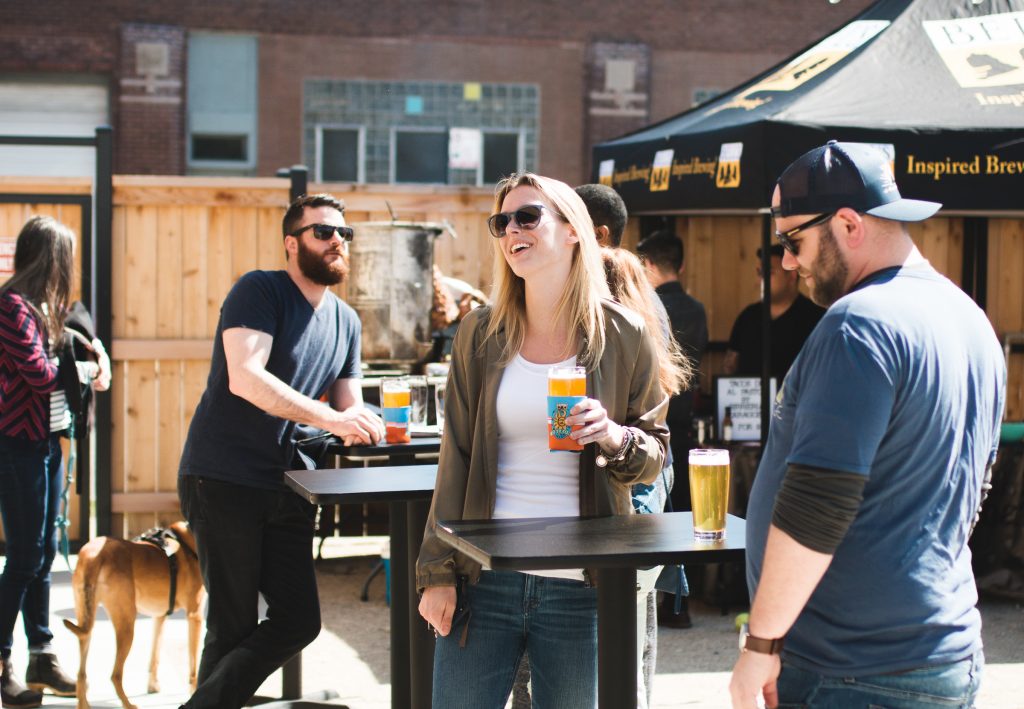 Bell's Oberon Ale is synonymous with warm weather. Its annual spring release unofficially kicks off patio season and this summer you'll be hard-pressed to find a bar that's not carrying Oberon. This wheat beer is great for drinkers who are just getting into craft or have been a fan of Bell's from the get go. A true crowd pleaser, Oberon is perfect for just about any summer drinking occasion.
Style: Wheat Ale
ABV: 5.8%
Who drinks this? Your mom, dad, uncle, aunt, friend from Michigan, and anyone else who enjoys basking in the sun.
---
Goose Island Summer Hours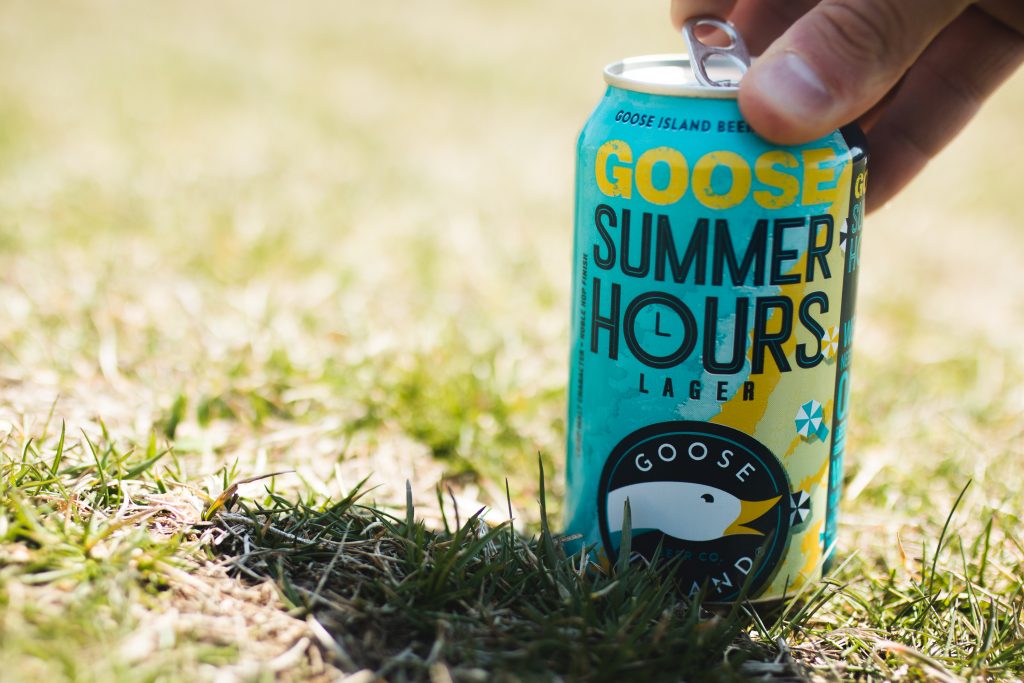 For those of you who have summer office hours — first off, jealous — second, this beer is for you. Goose Island Summer Hours is a lager that's great for clocking out early and enjoying with co-workers and friends from happy hour until the end of the night.
Style: Lager
ABV: 4.5%
Who drinks this? Lager lovers, no-nonsense types, your boss, your over 21 intern.
---
Virtue Cider Rosé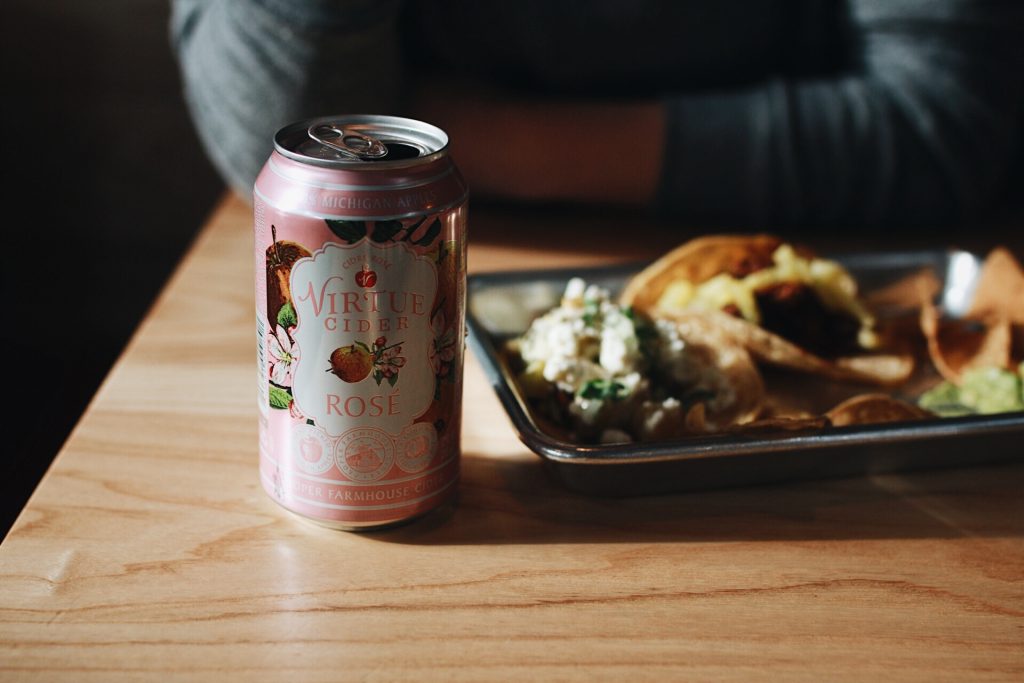 A rosé…cider?! Yes, you heard that correctly. Virtue Cider Rosé features hand-pressed Michigan apples and botanicals for a pink, dry, rosé cider. Drink this if you're not feeling a beer, want something light, and want to turn up (it's 6.7% ABV). Goes great with tacos, summer salads, or pickled vegetables.
Style: Cider
ABV: 6.7%
Who drinks this? Wine drinkers, cider lovers, gluten-free folks, brunch babes.
---
Boulevard Ginger Lemon Radler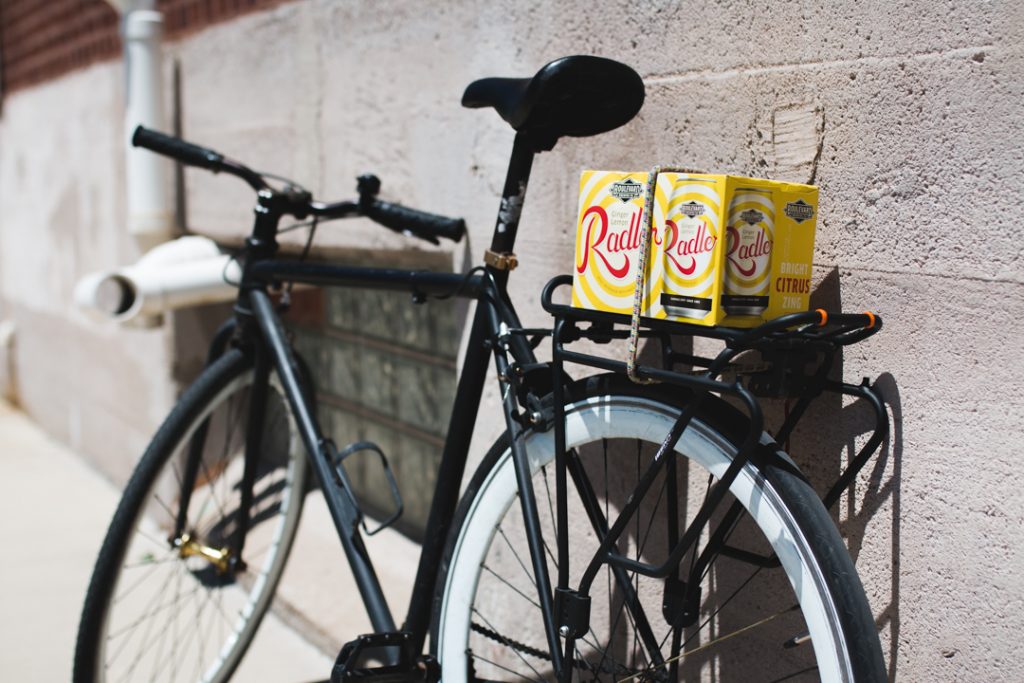 There's nothing better than riding your bike around Chicago: wind blowing in your hair, sunglasses on, sweat accumulating on your forehead. You get it. Boulevard's Ginger Lemon Radler is the play for all the cyclists out there. It has the right amount of lemon citrus and a kick of ginger for some added zing. Have one after a ride along Chicago's lakefront — you won't regret it. If you're feeling adventurous, use it in our cocktail recipe for your next Moscow Mule.
Style: Radler
ABV: 4.4%
Who drinks this? Cyclists, runners, shandy lovers, Germans, non-Germans.
---
SweetWater Goin' Coastal IPA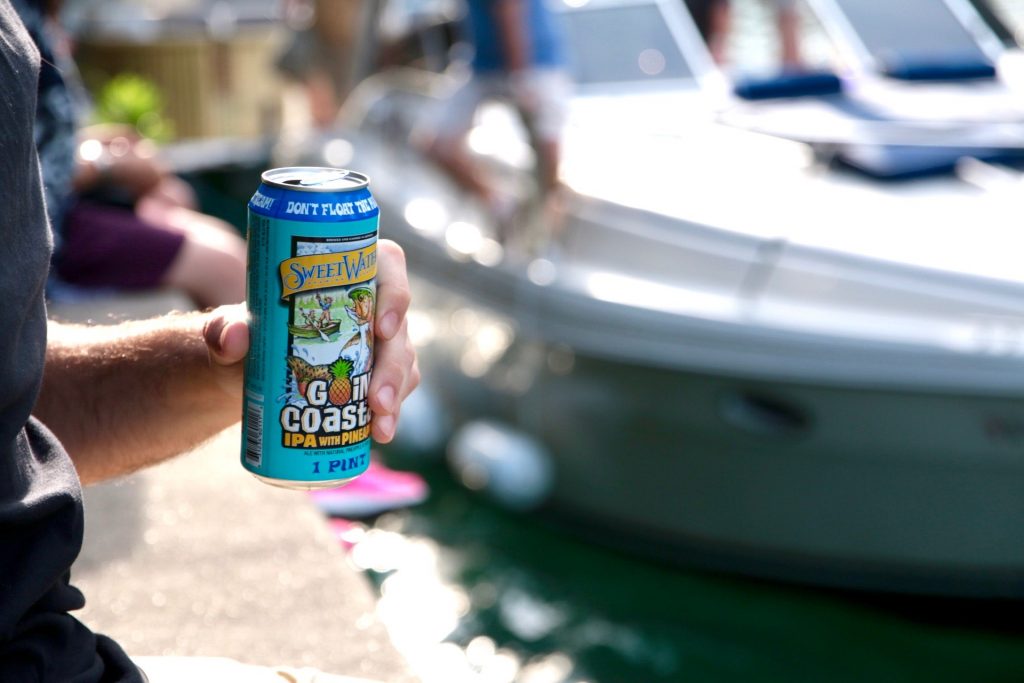 If you're looking for something hoppy this summer, look no further than SweetWater's Goin' Coastal IPA with pineapple. Bright citrus aromas from five hop additions are accentuated by the tropical fruit of the pineapple in this beer.
Style: IPA
ABV: 6.1%
Who drinks this? IPA fans, boat owners, pineapple lovers.
---
Kona Big Wave Golden Ale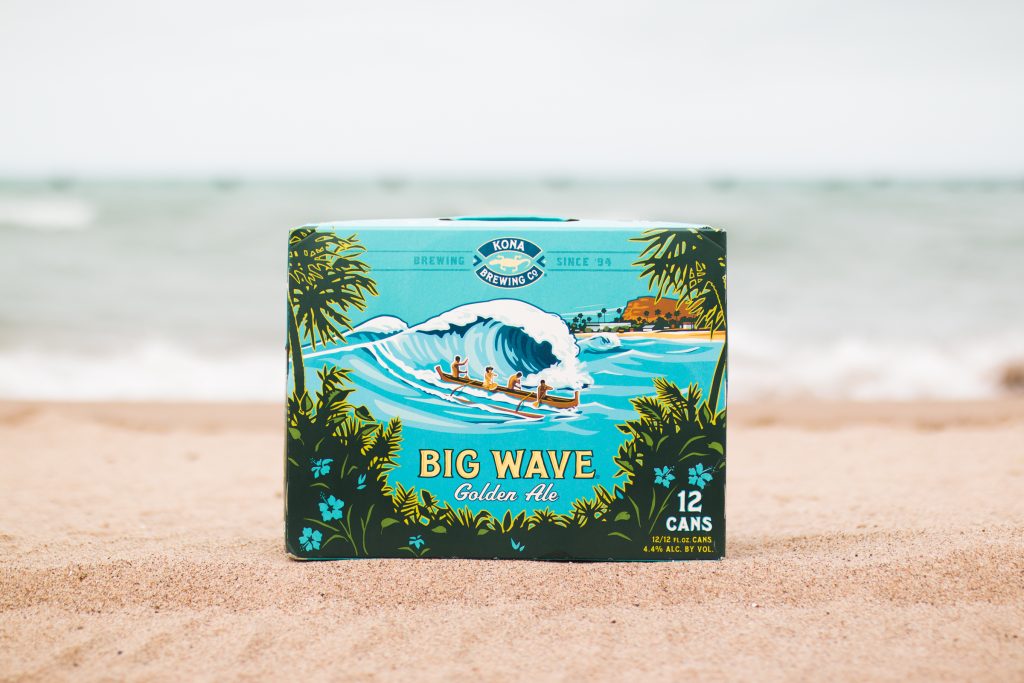 Even though Lake Michigan's whitecaps aren't much for surfing, Kona Big Wave can bring you into the Hawaiian mindset while you're kicking it at the beach this summer. Galaxy and Citra hops give a nice tropical aroma and flavor to this easy-drinking golden ale.
Style: Golden Ale
ABV: 4.4%
Who drinks this? Recently returned from vacation in Hawaii, beach bums, wannabe surfers.
---
Wiseacre Tiny Bomb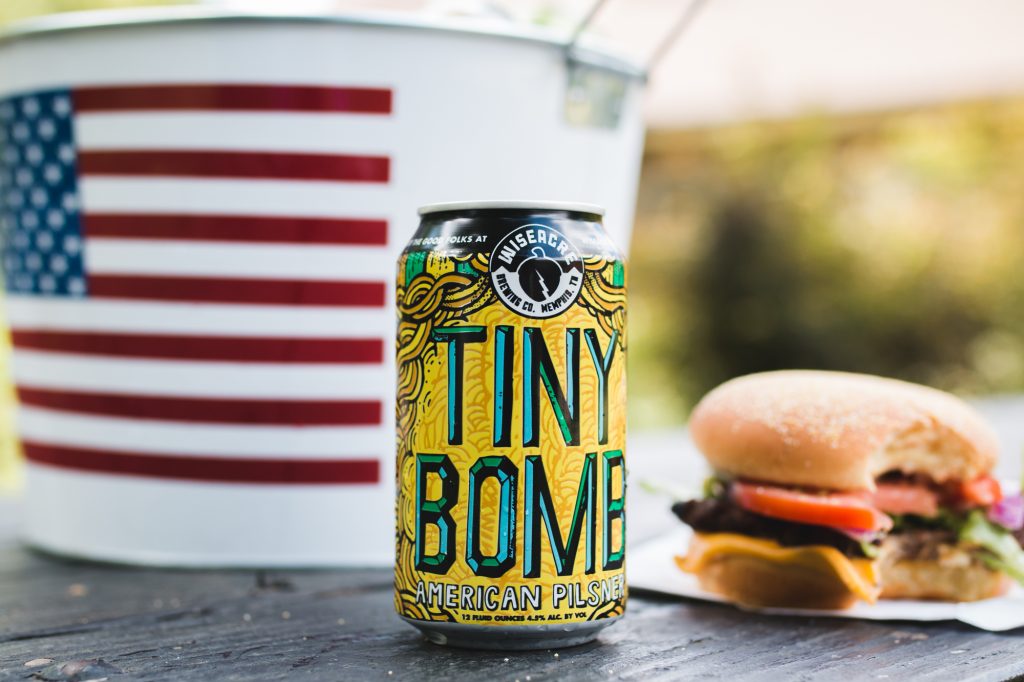 When Wiseacre Brewmaster, Davin Bartosch set out to make Tiny Bomb, his goal was, "to make a 4.5% ABV beer that just tasted good and that you could drink tons of. That's where the name comes from – tiny calories, tiny alcohol, flavor bomb." Tiny Bomb is just that. Perfect for patio weather, barbecues, and more.
Style: Pilsner
ABV: 4.5%
Who drinks this? You're the grill master at the barbecue or you just drank too many IPAs last weekend and want something easy, clean, and good.
---
3 Sheeps Fresh Coast Pale Ale
Keeping with the "coastal" theme, 3 Sheeps Fresh Coast is an East Coast-style Pale Ale that's hazy, citrusy, and tropical. Drink this if you want something hoppy but want to stick around for the long haul. At only 4.8% ABV, it's sessionable for those summer afternoons at the lake, by the pool, or whichever coast you choose.
Style: Pale Ale
ABV: 4.8%
Who drinks this? Hazy beer fanatics, obsessed with Lamb Chop, Wisconsin-ites.
---
Sun King Pachanga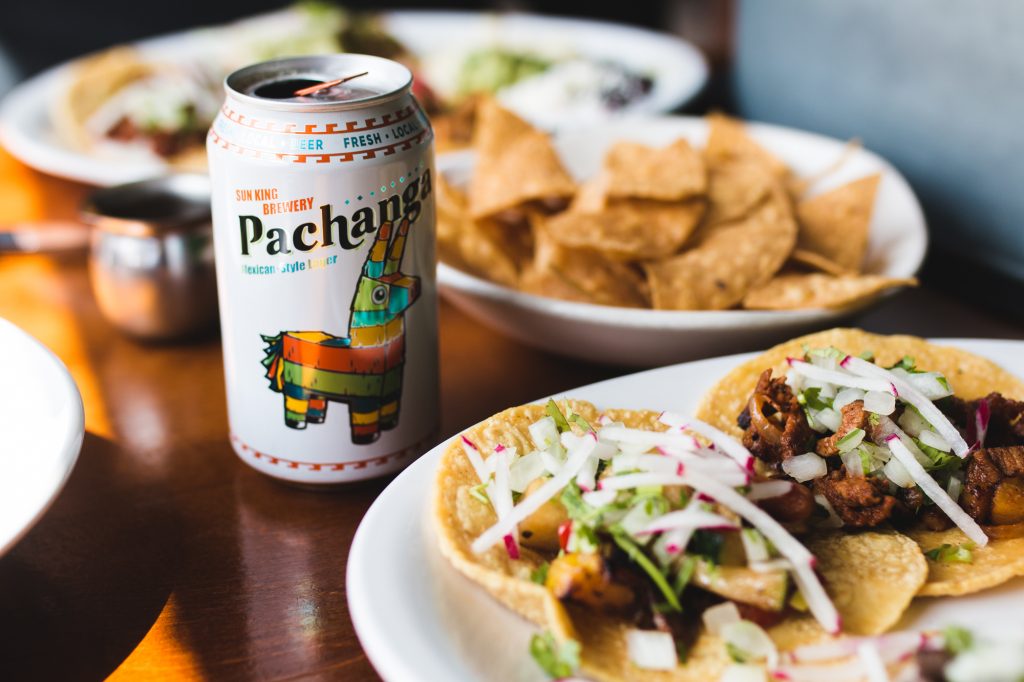 Tacos are a year-round affair, there's no denying that. But there's something undeniably great about a cold Mexican lager at your favorite taco joint in the summer sun. If you're looking for something different from import Mexican lagers, we recommend trying Sun King Pachanga. No limes necessary with Pachanga, it's made with Bravo hops which adds a natural lime zest to the beer.
Style: Mexican-style Lager
ABV: 4.2%
Who drinks this? Piñata enthusiasts, taco eaters, lime conservationists.
---
Founders PC Pils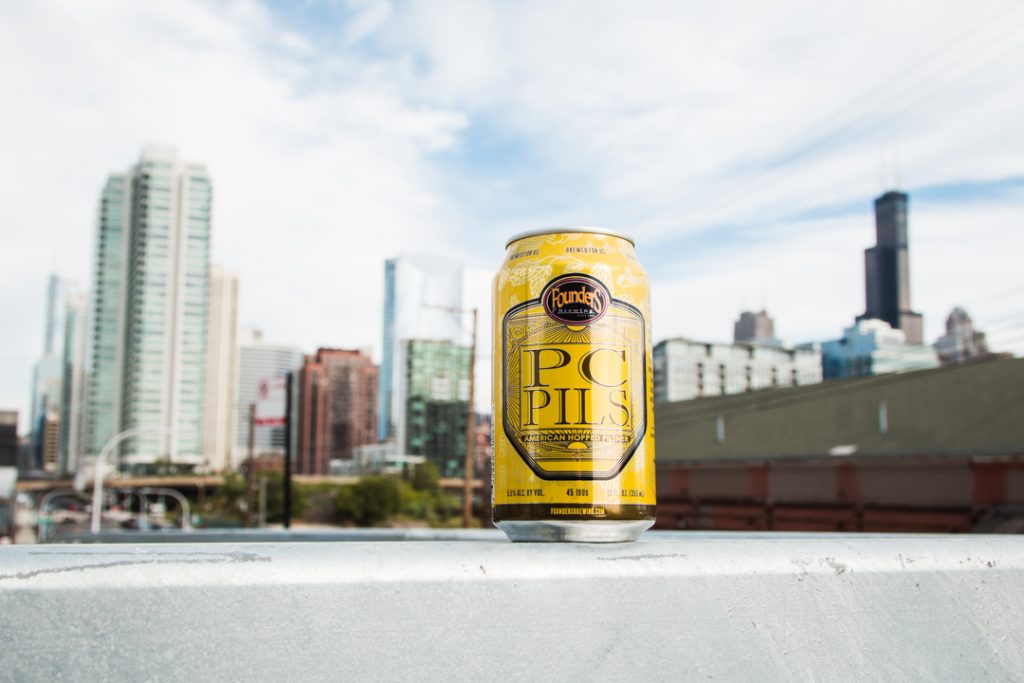 Pleasantly crisp. Profoundly crushable. Perfectly clean. Whatever you want to call it, PC Pils from Founders is back for another summer season in Chicago. PC Pils is an American-hopped Pilsner with Chinook, Cascade, and Centennial hops for all those floral hop characteristics you know and love. A great barbecue beer that goes with just about everything.
Style: Pilsner
ABV: 5.5%
Who drinks this? Hop heads, Michigan transplants, politically correct folks.
---
Alaskan White Ale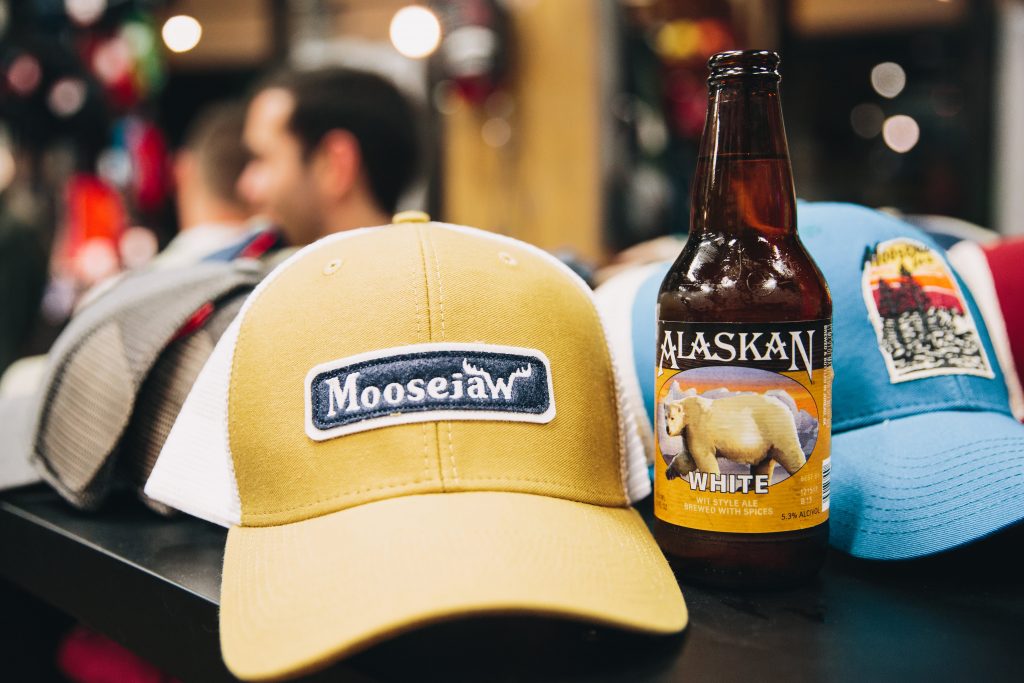 Alaskan White is a great option for new-to-craft beer drinkers. Very drinkable and not very hoppy, Alaskan White is a Belgian-style Witbier (literally, "white beer") that's unfiltered and slightly sweet. The natural Witbier characteristics of coriander and orange peel come through here, too. Plus, it's made with Alaskan glacier-fed water so it has to be amazing, right? Right.
Style: Belgian-style Witbier
ABV: 5.3
Who drinks this? Craft curious drinkers, outdoorsy types, polar bear enthusiasts.
---
Burnt City The Illusionist IPA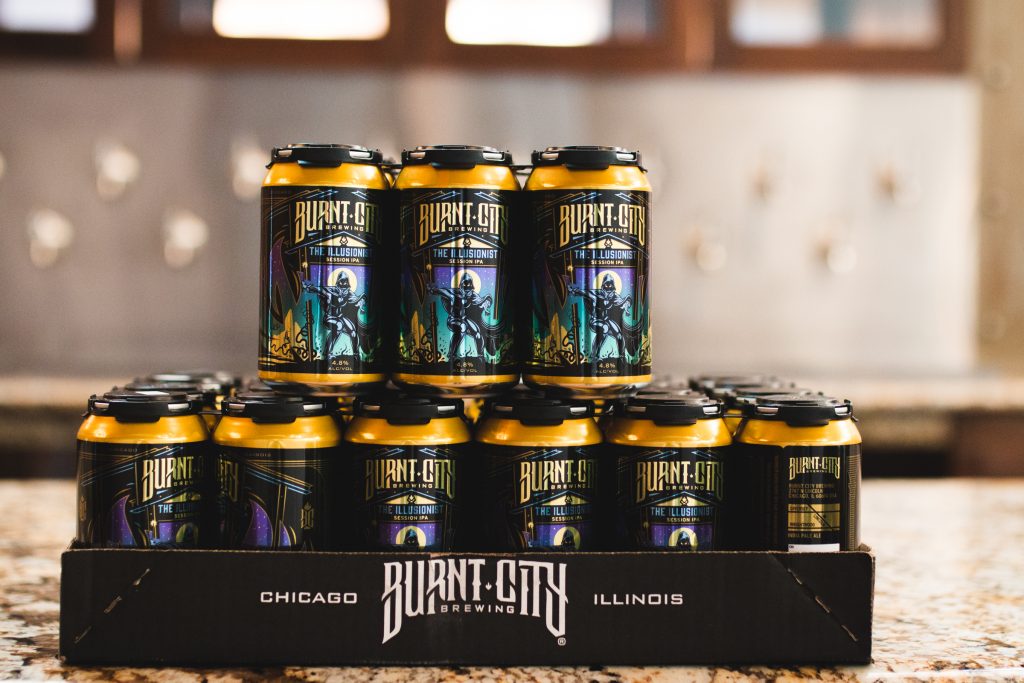 Burnt City redefines what a session IPA should taste like with The Illusionist. Drenched with generous amounts of Ekuanot and Citra hops, The Illusionist is packed with tropical fruit and citrus flavors, all while maintaining a low 4.8% ABV.
Style: Session IPA
ABV: 4.8%
Who drinks this? You love IPAs but want to drink for an extended period of time.
---
Moody Tongue Sliced Nectarine IPA
Summer is for outdoor drinking, eating, and shopping. There are a ton of farmers markets throughout the city and suburbs and that's where the inspiration for Moody Tongue's Sliced Nectarine IPA comes from. Sliced Nectarine showcases the bright tropical aroma of stone fruits balanced with the grapefruit acidity of Chinook hops.
Style: IPA
ABV: 5.9%
Who drinks this? This IPA is perfect for someone who is still trying to get on the IPA train but finds most of them too bitter.
---
Surly First Avenue +1 Golden Ale
Surly Brewing teamed up with historic Minneapolis concert venue, First Avenue, for their brand new golden ale: First Avenue +1. It's tasty and easy to drink — exactly what you want at a summer concert. Get a 4-pack for you and your plus one, you won't regret it.
Style: Golden Ale
ABV: 5.1%
Who drinks this? Concert goers, metal heads, Prince fans.
---
Golden Road Melon Cart
Los Angeles-based Golden Road Brewing combines our favorite summertime fruits in Melon Cart, a wheat ale brewed with watermelon, honeydew, and cantaloupe. For real, it tastes like freshly cut melons and the California sun right in your hand. Try this at your next picnic or summer barbecue.
Style: Wheat Ale
ABV: 4.0%
Who drinks this: Just returned from vacation in California and doesn't want to come to terms with being back home.
---
Urban Chestnut Big Shark Lemon Radler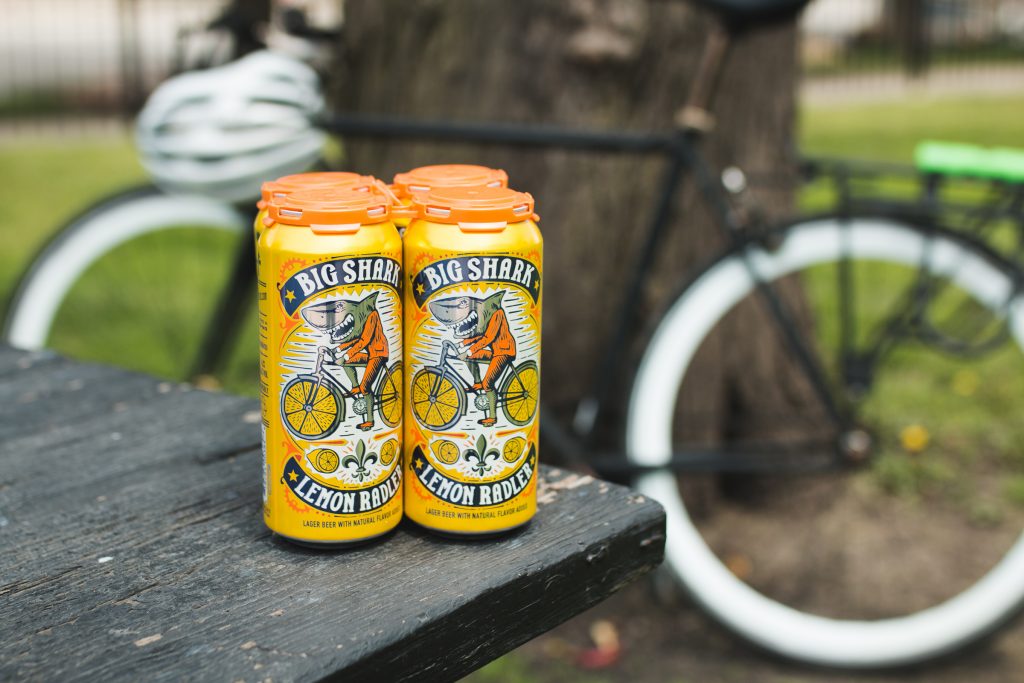 Last but certainly not least on our essential summer beers guide: Urban Chestnut Big Shark Lemon Radler. This lemon Radler was made in collaboration with St. Louis-based Big Shark Bicycle Company and combines UCBC's Zwickel Lager with lemon-lime soda. We were actually graced with one of these bad boys on our visit to the brewery a couple summers ago. Drink it after the ride, not during — cause, you know, that's illegal.
Style: Radler
ABV: 4.2%
Who drinks this: Cyclists, runners, shandy lovers, Germans, non-Germans.