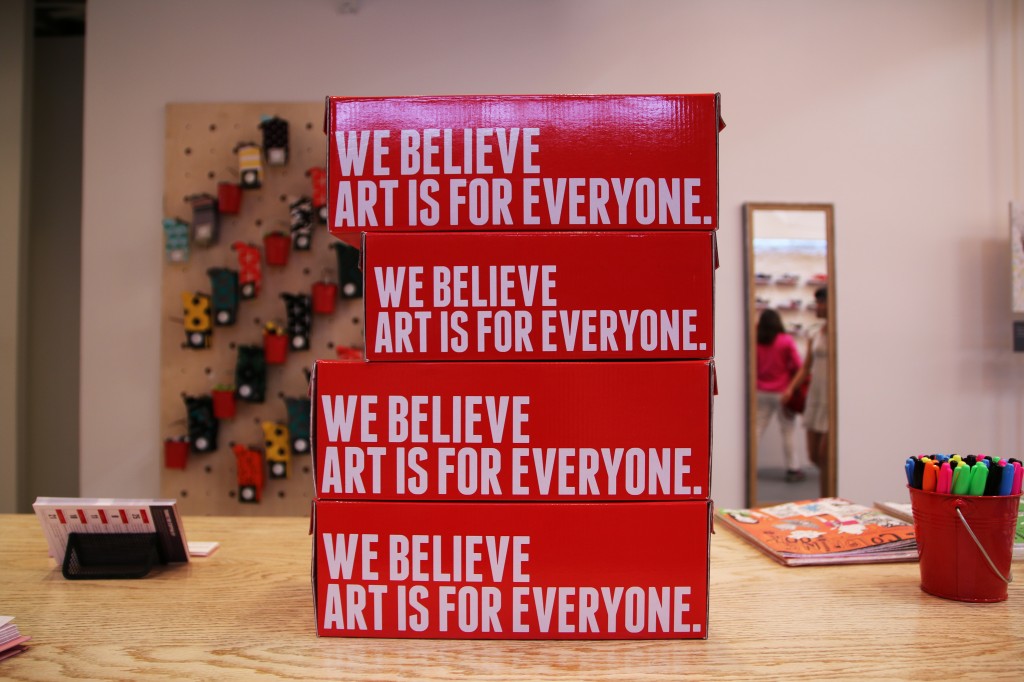 Arts & Crafts
is an event series in partnership with Chicago beer bloggers, 
The Hop Review
 that celebrates art, craft beer, and the culture that ties both together. At each event, guests meet local Chicago artists at the top of their craft and learn about their process while enjoying beer from some of the country's best breweries.
This Thursday (6/25), we're joining forces with
BucketFeet
for an evening of beer tastings inspired by the artist-designed shoes showcased in BucketFeet's brand new Bucktown Studio. The artists behind the designs will be present to discuss their process and share the craft beer that best correlate to their art.
Tickets are $10 and include four beer samples provided by Lakeshore Beverage's craft beer specialists!
The Beer Pairings
The beer experts at Lakeshore Beverage and our friends at The Hop Review put our heads together to pair a craft beer with each of the featured artists. The pairings were selected based on the artist's style, preferences, inspriation and approach. Check out our pairings below!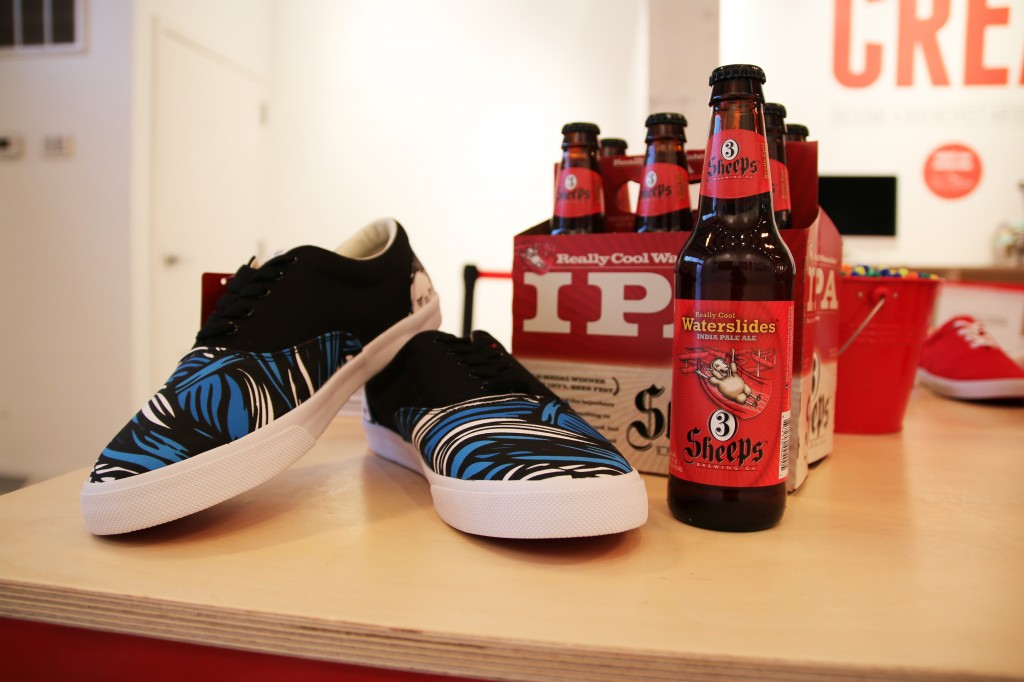 Though they may not know it, most people in Chicago are familiar with JC Rivera's work. His signature "Bear Champ" icon is everywhere in the Windy City—specifically: the streets, the restaurants, and now a pair of BucketFeet shoes. JC's been illustrating and painting in Chicago for the past nine years and his work has been featured just about everywhere, from magazine illustrations to vinyl toys.\
We selected 3 Sheeps Brewing Co's Really Cool Waterslides because it fits in with JC's playful, urban style while also featuring one of his favorite subjects: members of the Kingdom Animalia.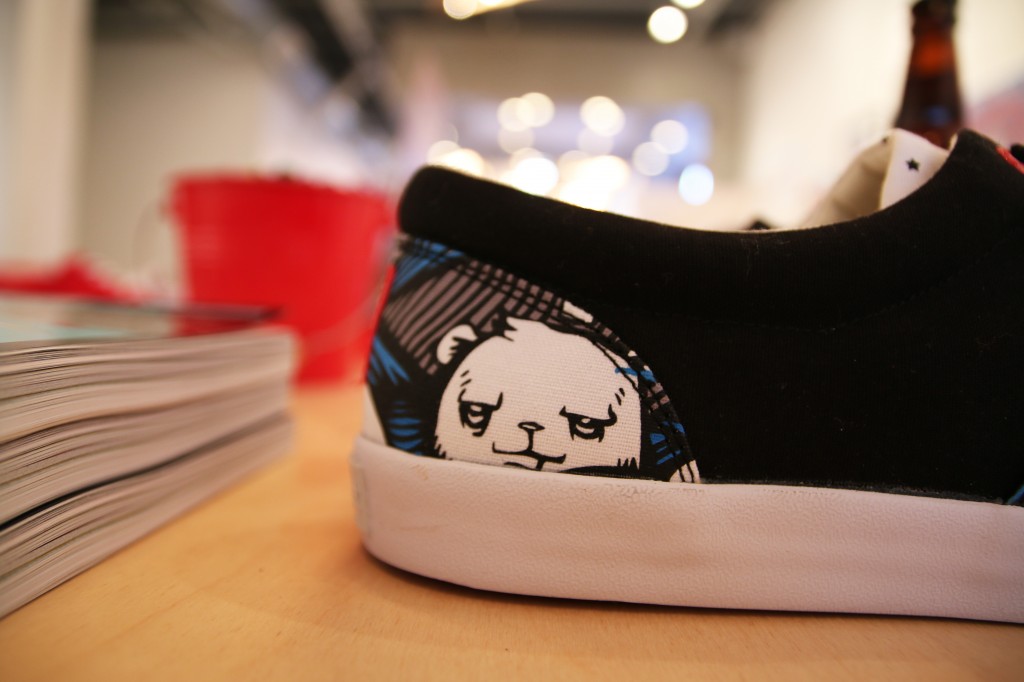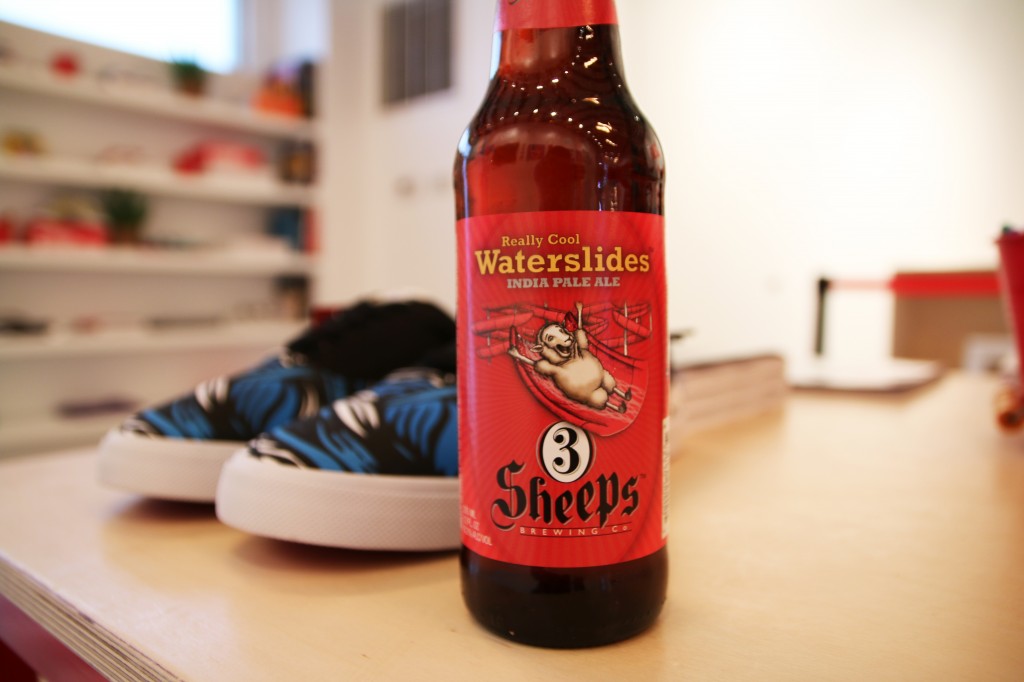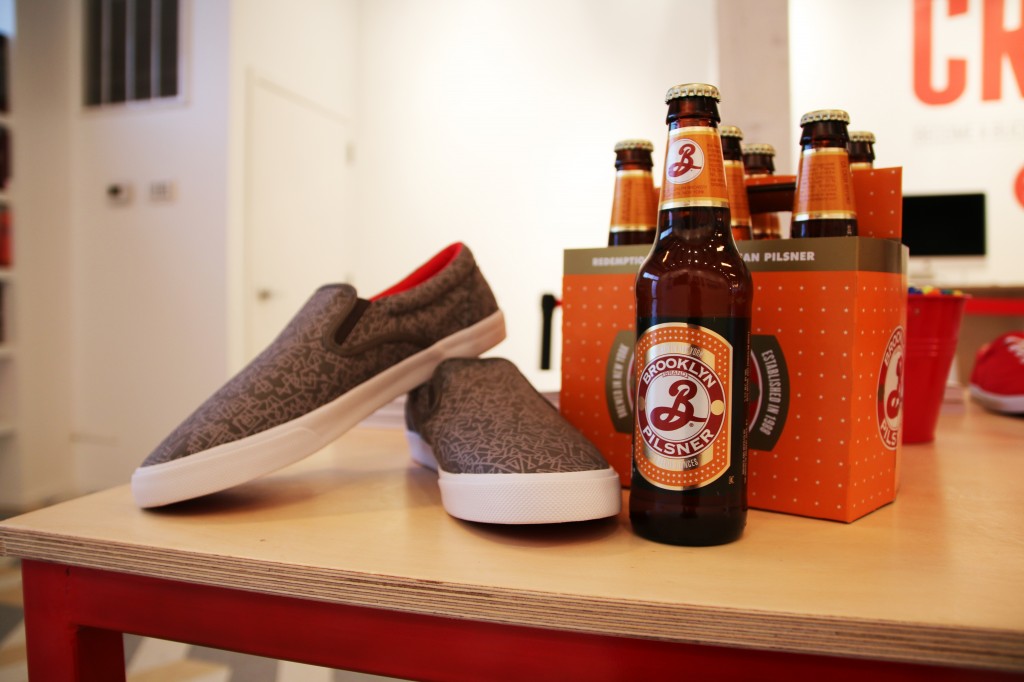 Aaron Firestein is an unusual artist because where most people end up using shoes as a canvas way down the road, he effectively started with them. BucketFeet was born at the University of Oregon, where he began customizing and selling shoes to friends and later to many more people through word of mouth and Facebook. This brand is about artist-collaboration and story-telling and while the focus will be on all of the amazing artists BucketFeet features, Aaron will always be showcasing his work as well.
We selected Brooklyn Brewery's Brooklyn Pilsner because of its urban-influenced bottle design as well as Brooklyn Brewery's connection to the classic design style of Milton Glaser. Aaron also indentifies Pilsners as one of his favorite beer styles, which made it all the more fitting.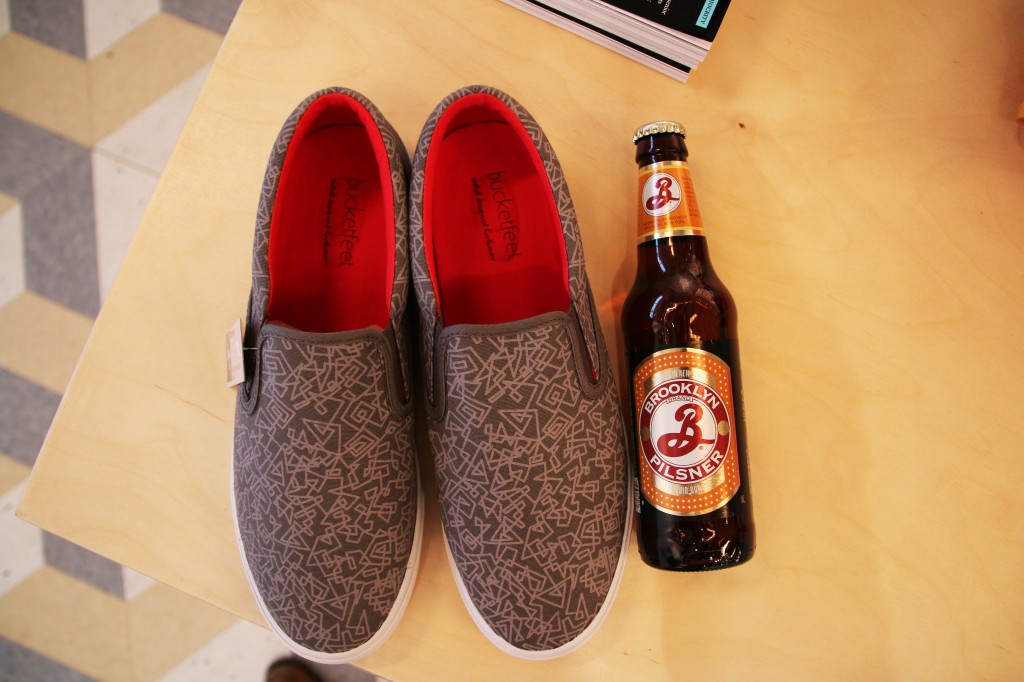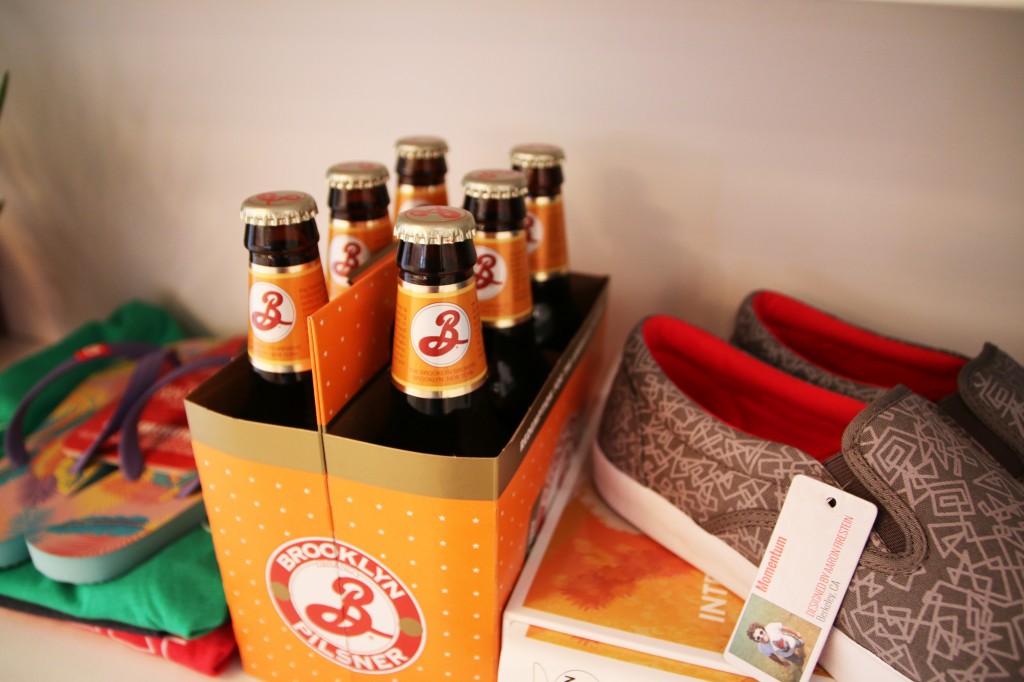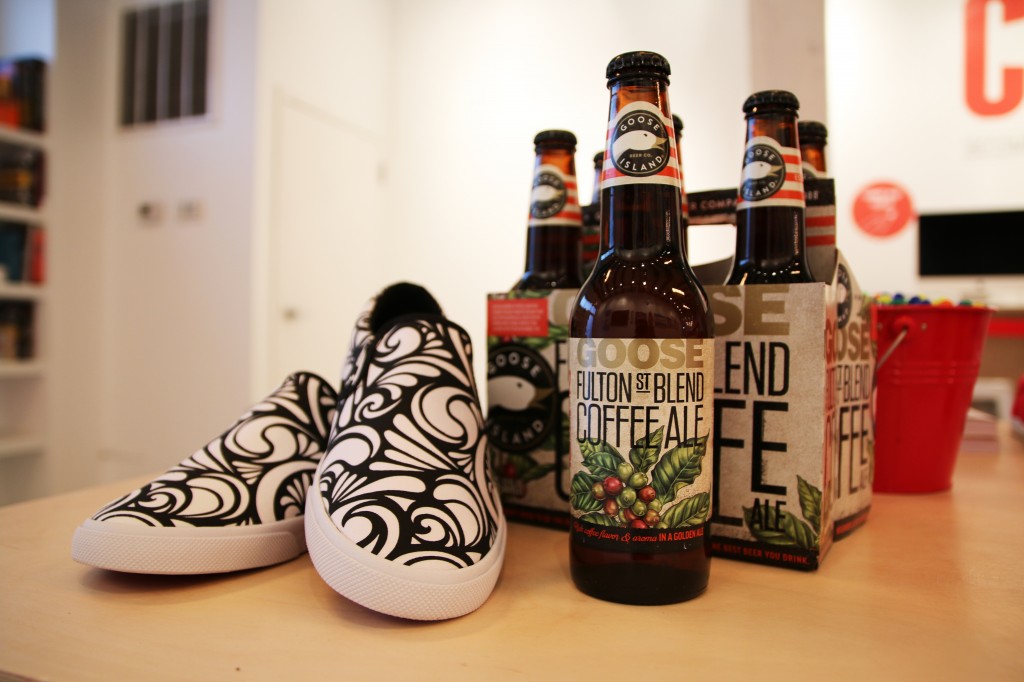 The adage "one man's trash is another man's treasure" applies almost too well to Emmy Star Brown, the 2014 winner of the #NextBucketFeetArtist contest who has an uncanny knack for turning seemingly dull or destroyed objects into ebullient, near hypnotic art. Transforming the discarded bits lying around Chicago alleys and garage sales turned out to be a pretty good idea: Emmy is sponsored by Sharpie and scores of Chicagoans have asked her for custom window paintings, her specialty.
We selected Goose Island's Fulton St. Coffee Ale because, like Emmy's designs, it features intricate flavor profiles as well as a bottle design that's influenced by floral patterns.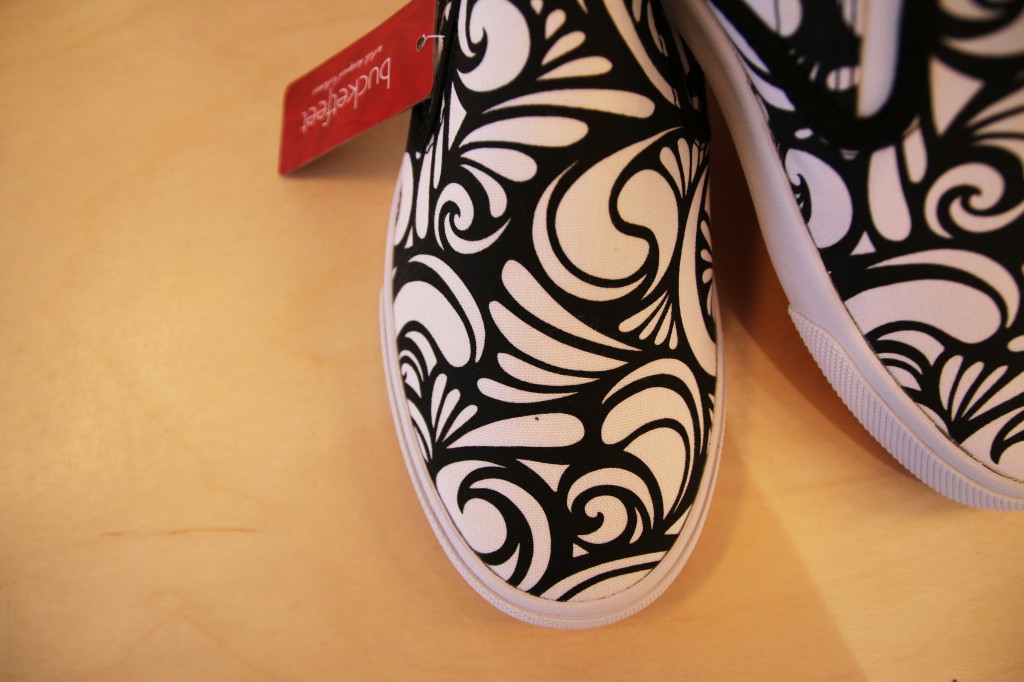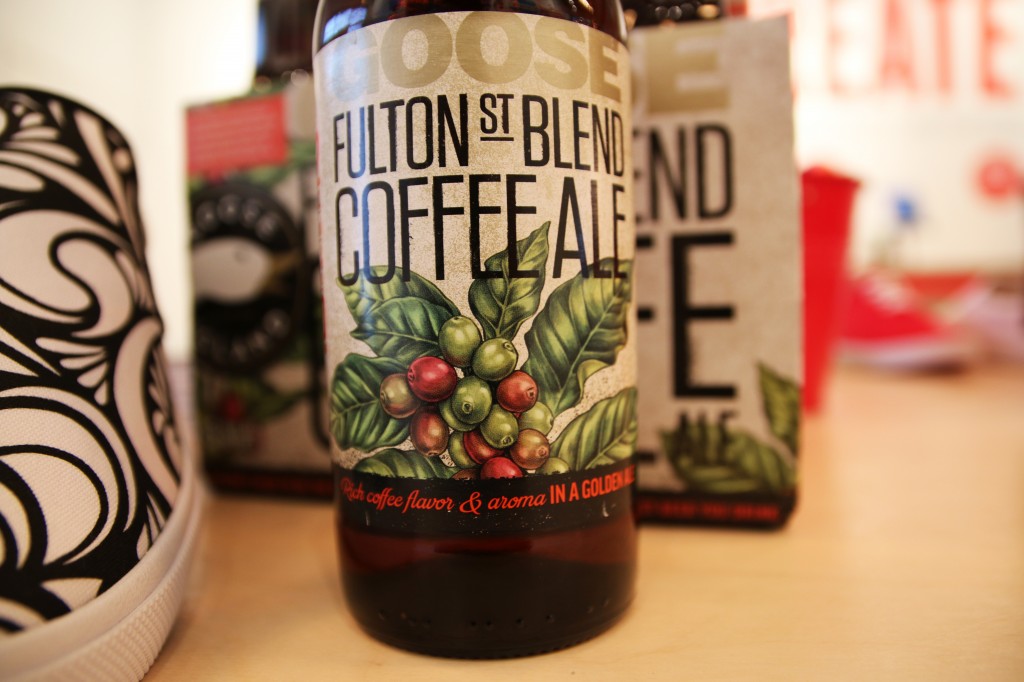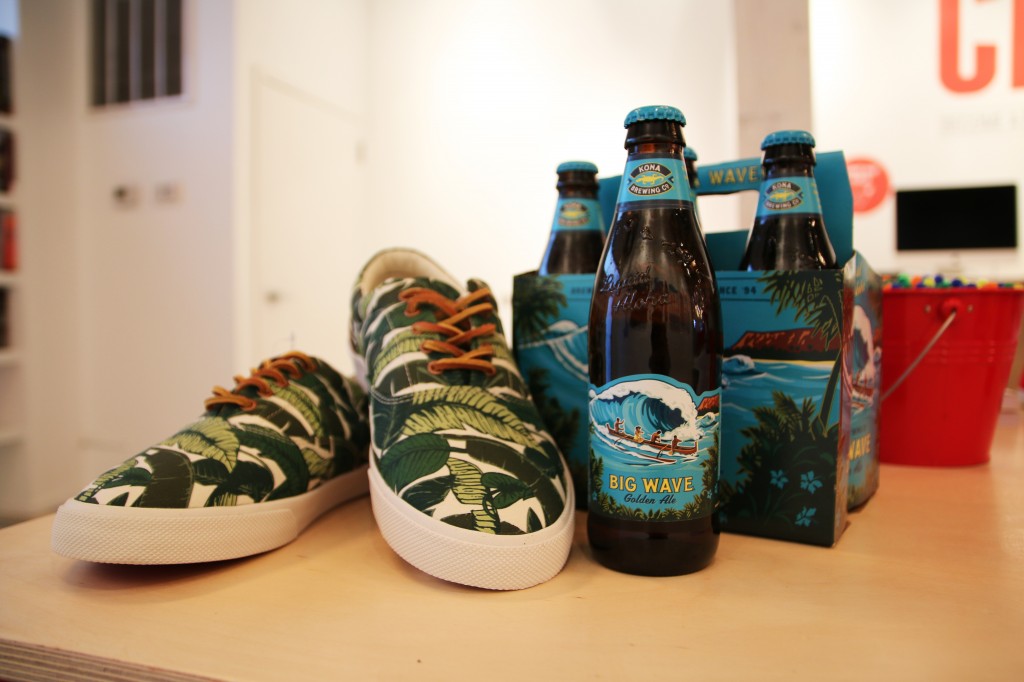 Jack Muldowney is a graphic designer based in Chicago specializing in thoughtful and approachable print design and illustration. He believes that great design can change how we interact with our surrounding and has aimed to meld history, art, and cultural influences to advance this idea. He left his Motown roots for Chicago where he's been able to collaborate with incredible creatives of all kinds.
We selected Kona Brewing Co's Big Wave Pale Ale because the design work is light-hearted and inspired by nature — as well as the fact that both Jack's work and the Hawaiian brewery are inpried by a love of travel.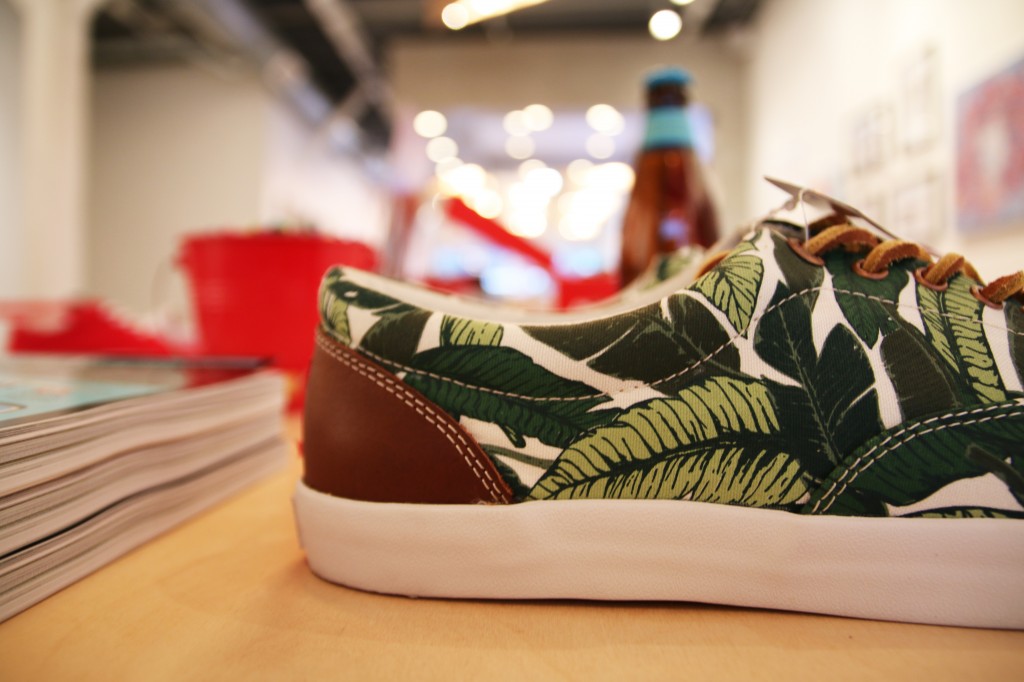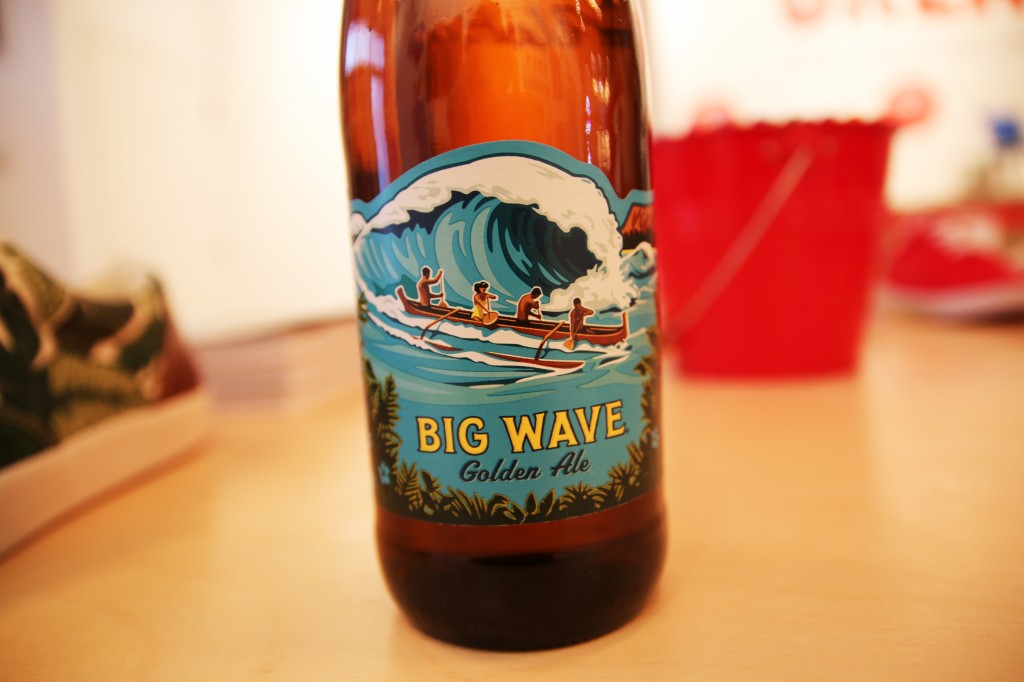 For tickets and more information, check out the OFFICIAL EVENT LISTING on the Lakeshore Beverage website!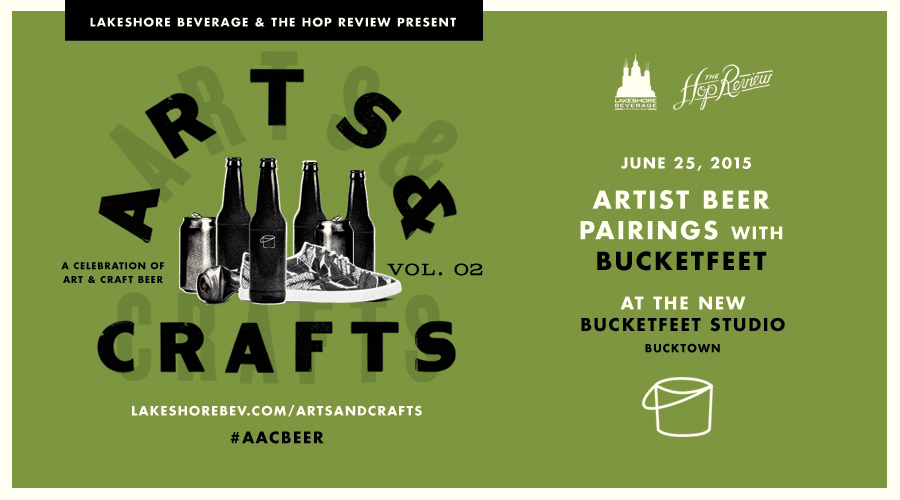 ---
Want to be notified of future Lakeshore Beverage Beer Blog posts? Sign up for the Lakeshore Beverage Email Newsletter!