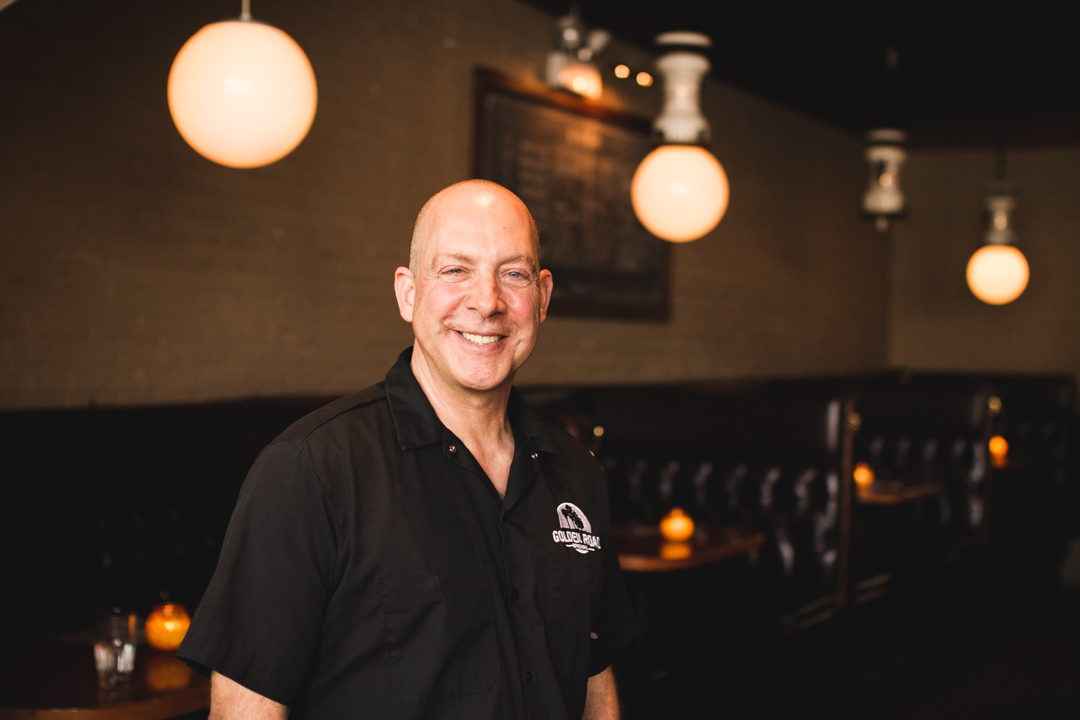 Let's be honest, when many of us midwesterners think of Los Angeles, beer isn't exactly the first thing that comes to mind. But as I sit across from Brewmaster Victor Novak of Golden Road Brewing, he assures me that notion is changing.
There's a lot of knowledge here in L.A. for craft beer. There's always been a great beer culture but because real estate is very expensive, breweries have been slower to come. Now, they're blowing up.
Golden Road set out in 2011 as the venture of business partners Meg Gill and Tony Yanow. Since then, their annual production has nearly tripled from 15,000 barrels per year in 2012 to nearly 45,000 barrels in 2016. Victor and I sat down at Lone Wolf to chat about the beer, the buyout, and what's next for Golden Road.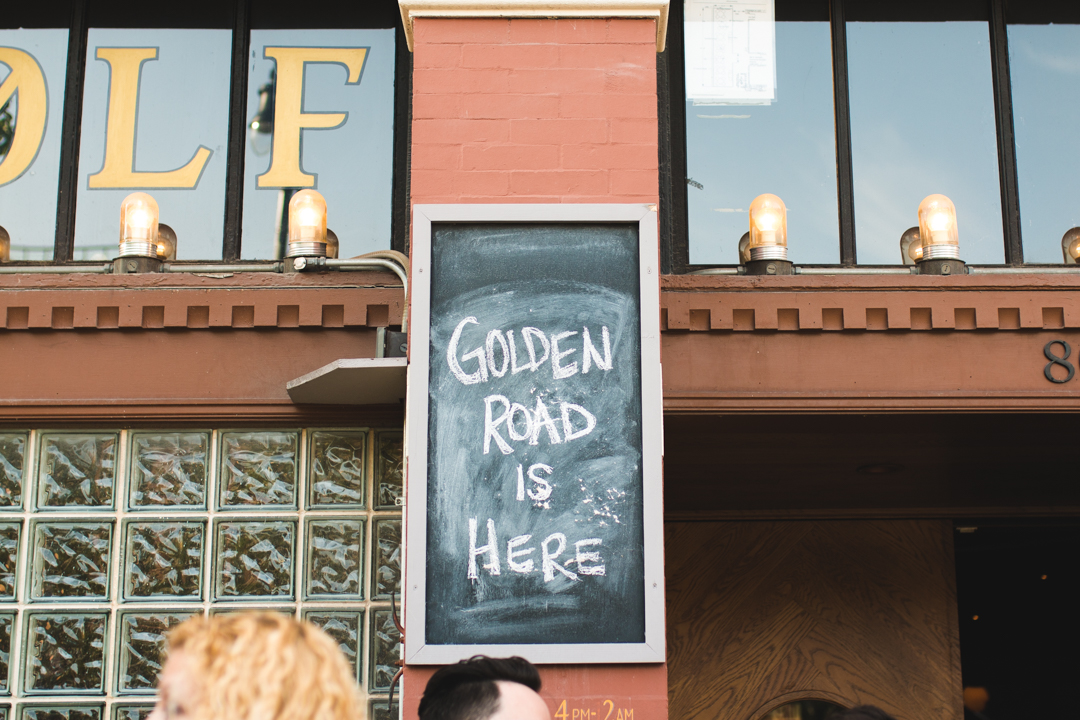 Lakeshore Beverage: So how did you get your start in craft beer?
Victor Novak: Well I grew up in Southern California and went to UC Berkley to study Cultural and Political Geography. I had Sierra Nevada Pale Ale there and it was sort of my "epiphany beer" — I just absolutely loved it. After I graduated, I moved out to Philadelphia and I couldn't get it out there, so my girlfriend got me a homebrew kit to try and make it. Then I read Michael Jackson's World Guide to Beer and it really explained the history of Altbier, Kölsch, ESB, Russian Imperial Stout, and so on.
When I started getting into the tradition, the culture, and the history of beer and brewing, I was like, "This is absolutely perfect. This is what I want to do." That was almost 25 years ago. And it's still ever evolving today.
Lakeshore Beverage: And where did you go from there?
Victor Novak: I got my first commercial brewing job in September of '95. I trained under an English brewmaster, got some really cool grounding in British styles, German styles, Belgian styles. Philly was, and still is, an amazing beer city.
Anyways, in '97 I moved back to Southern California and ended up at Tap's Fish House and Brewery for 15 years and then joined Golden Road in 2014.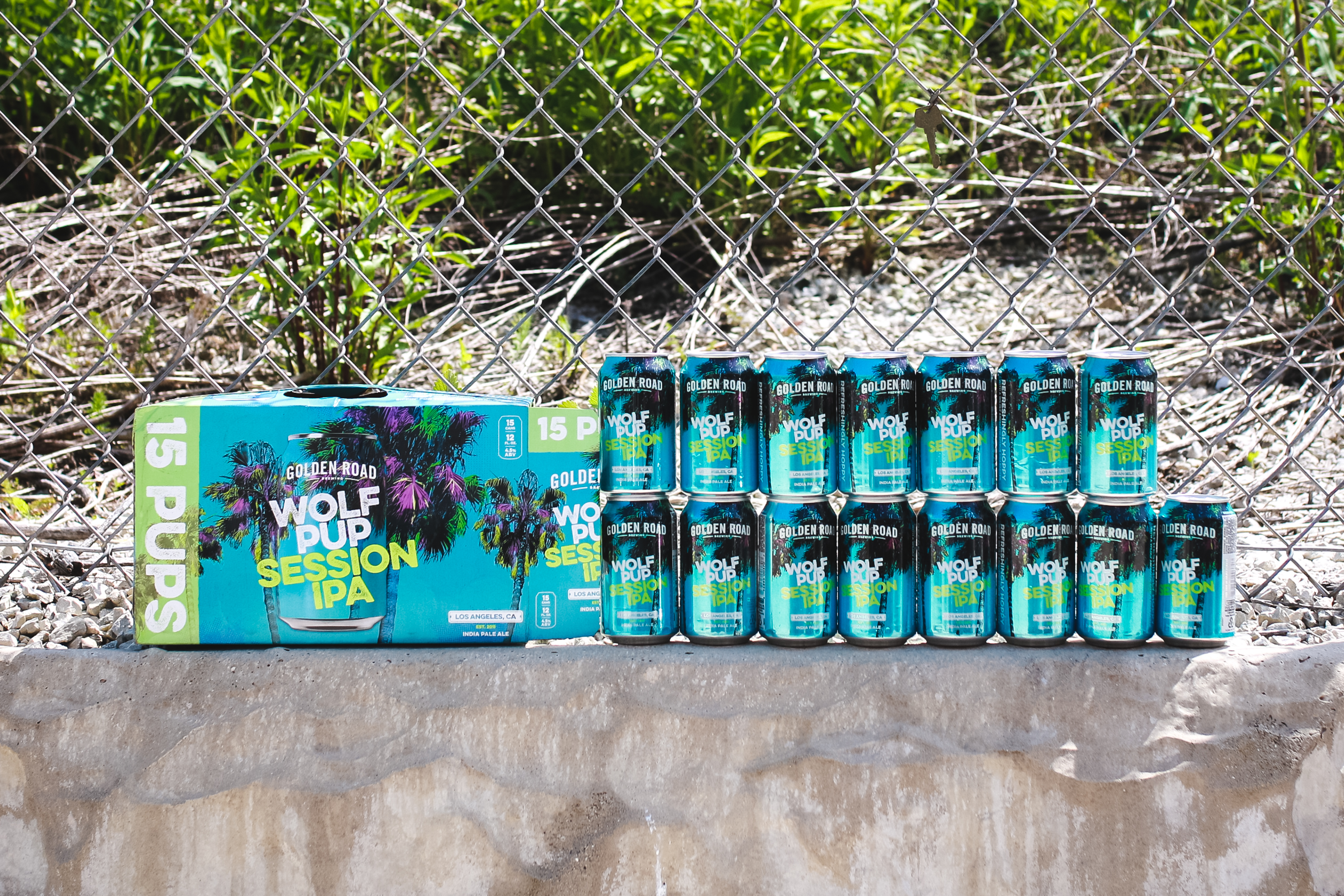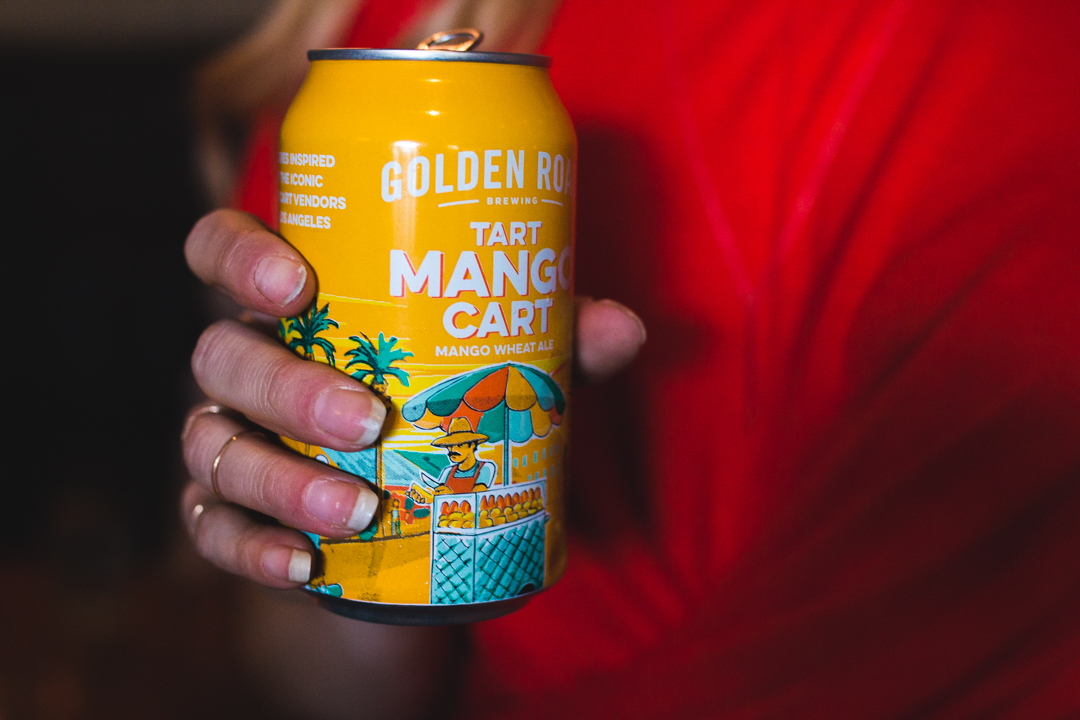 Lakeshore Beverage: As Brewmaster, what are your roles for Golden Road?
Victor Novak: I would say innovation, quality improvement, recipe development. I'm still brewing at our Anaheim location but we do have a head brewer there. It's a very collaborative team, though. I don't dictate down, we roundtable everything and get buy-in and get the best beer each day.
Lakeshore Beverage: What's the beer culture like in L.A.?
Victor Novak: L.A. has always had a great beer culture but because the real estate is very expensive, breweries have been slower to come. Orange County was actually much further along than L.A., again because it's a little bit cheaper. People loved and knew great beer. When I first worked at Taps, I was making East Coast IPAs and I got hammered for it. The drinkers here were expecting Amarillo, Centennial, Columbus, Cascade, Simcoe and whatnot, and I was putting in Fuggle and East Golding [hops]. I really had to have a re-education on the IPA side.
So there's a lot of knowledge here in L.A. for craft beer. Golden Road opened up in 2011, so they definitely filled a niche and then with El Segundo and Monkish and Eagle Rock and Boomtown and all these other breweries that are blowing up in L.A., it's crazy. I would say there's between twenty and thirty breweries in L.A. proper right now. I could be way off, though — there are new ones opening up all the time.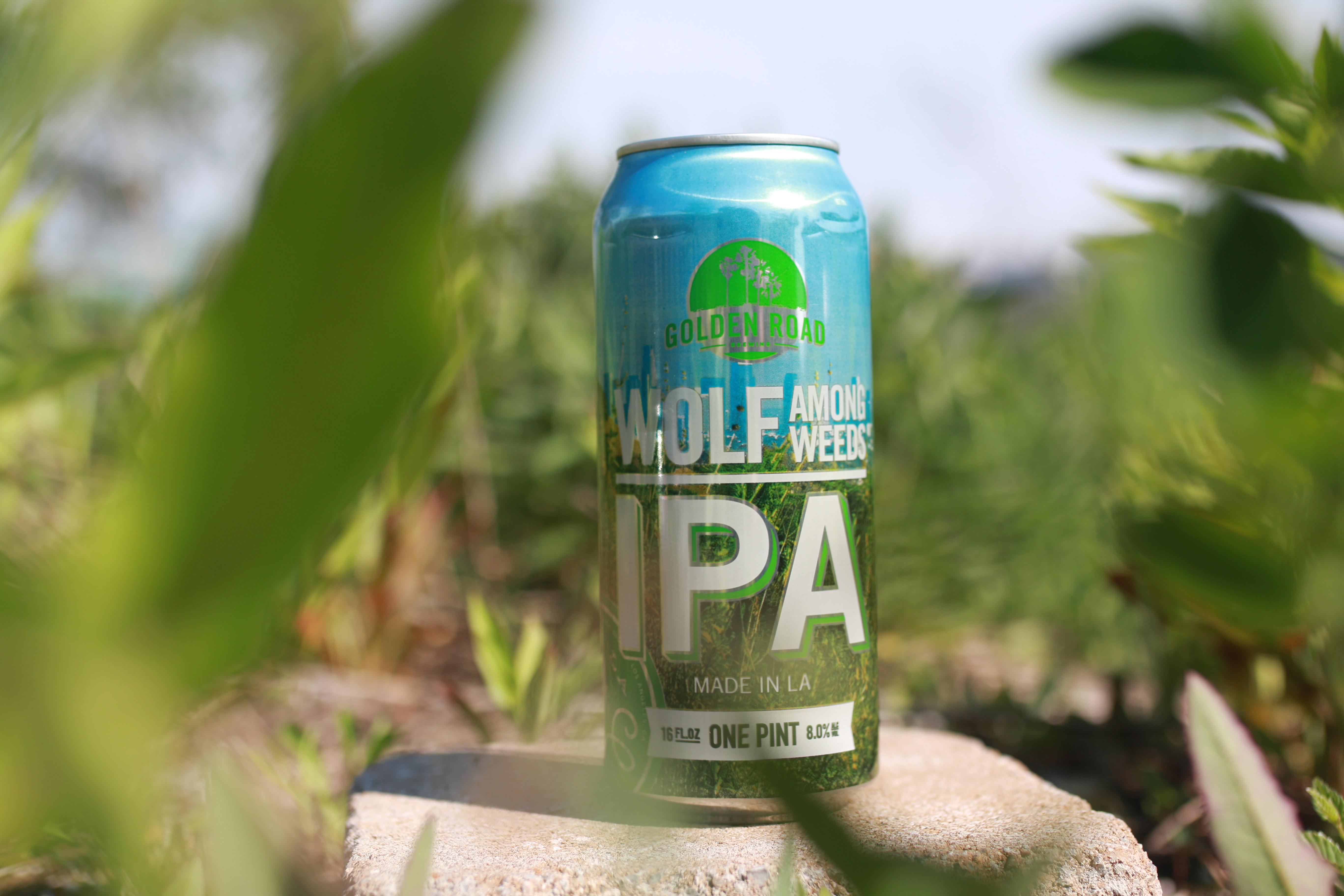 Lakeshore Beverage: There's been a lot of talk in the industry lately about buyouts and their effect on craft breweries. What have you seen in your experience since partnering with Anheuser Busch in 2015?
Victor Novak: As far as quality goes, I always address the elephant in the room with the buyout. Quality-wise, you put us up in a blind tasting with anybody and we're going to do really well. The social media side of it is getting pretty nasty. You read it and you know, you just kind of have to swallow it. It's literally the indie band made it big and everybody thinks it's the end of the world.
You're not going to find a bigger supporter of local craft beer than me and my brewers. We really support all of our friends, and that's how we see them. But it is certainly an interesting time in craft beer right now.
Nothing means more to me as a brewer and as an individual than my integrity. The brewers are the ones making the beer, we're on the ground. We don't control some of the larger issues, we just want to put out fantastic beer to add enjoyment to people's lives which is, idealistically, why I got into beer and brewing.
Lakeshore Beverage: Meg Gill is the host of the new Beerland TV show on VICELAND. Can you tell us about that?
Victor Novak: It's such a great concept that Meg is doing. You know, I started homebrewing. A lot of now professional brewers started out, I'd say the vast majority, started off homebrewing. So the idea of the show is to go to different cities and find homebrewers who are making really cool, unique beers and telling their story.
Then take that city's homebrewers and beers, judge them, pick the winner, and then invite them out to Golden Road for a tasting competition. The winner of that gets to brew their beer on the big 300 barrel system with their name on the can and everything. A cool concept that goes back to craft brewing's roots.
Depending on your region, you impart a certain character on the beer. Just like you go to Munich and drink a Helles or a Dunkel, you go to Düsseldorf and drink an Altbier, go to Cologne and drink a Kölsch, to Pilsen and drink a Pilsner. There's definitely that geographical and cultural aspect to beer, which I love, and to do that in the U.S. is pretty sweet.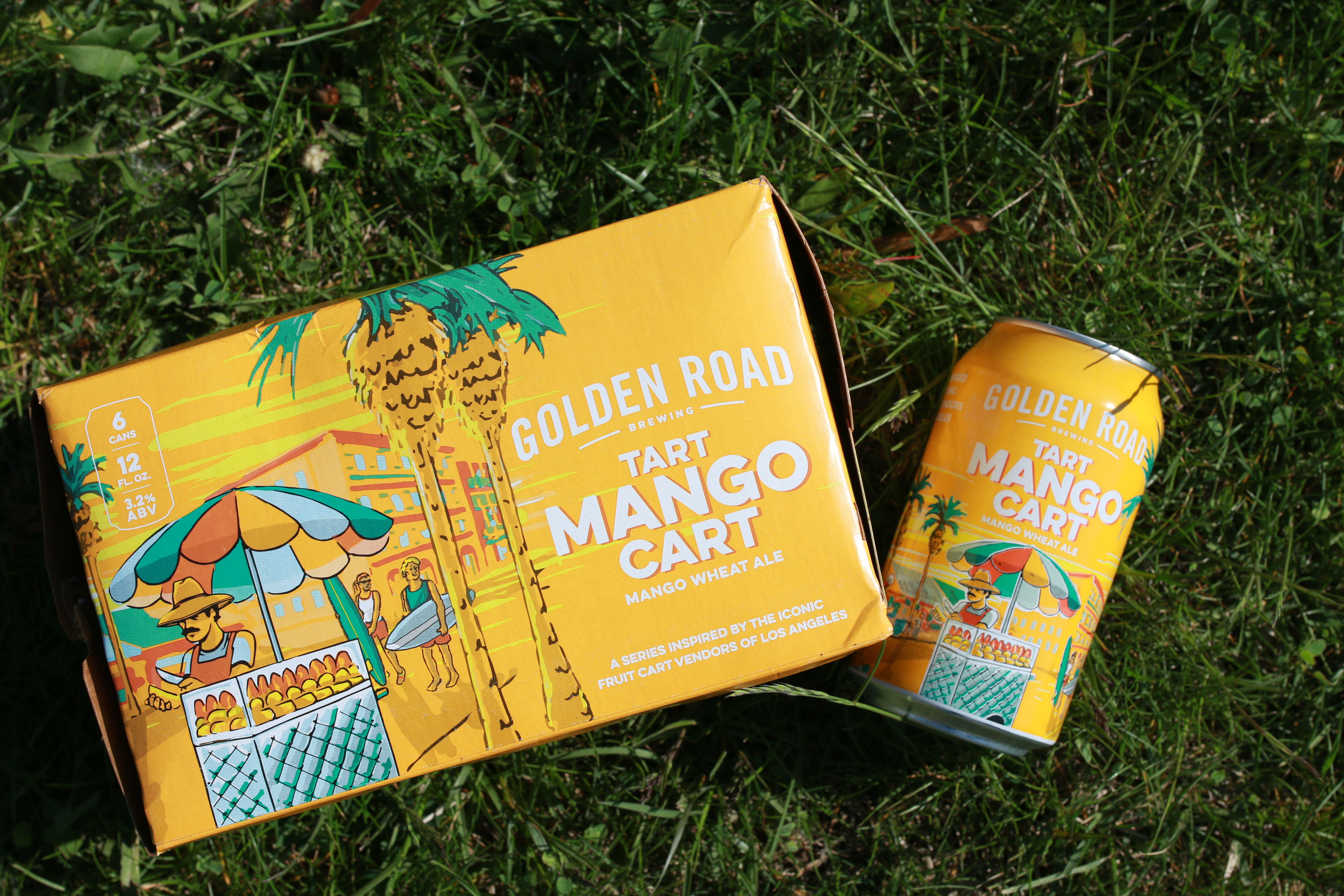 ---
Lakeshore Beverage is proud to partner with Golden Road and distribute their Wolf Pup Session IPA, Tart Mango Cart Wheat Ale, and Wolf Among Weeds IPA in our full distribution footprint. You can find these beers using our Beer Finder HERE.
---

---
Want to be notified of future Lakeshore Beverage Beer Blog posts? Sign up for the Lakeshore Beverage Email Newsletter!