When we wrote about Burnt City's name change a few years back, craft beer was changing at a rapid pace — faster than many predicted. At the time, Burnt City was operating a brewpub along Lincoln Avenue in Lincoln Park as well as a full-scale production facility on the South Side in the Pullman neighborhood. Although well-intentioned, as time went on, it was becoming harder and harder to fully utilize both locations, especially as nearly 2,000 breweries opened across the country during those three years.
The business model had to change. So they did. 
In tandem with a slick brand refresh, the good folks over at Burnt City Brewing are consolidating into one single location in West Town dubbed the District Brew Yards. The brewery, located at 417 N Ashland Ave, will operate somewhat like a cooperative where breweries will share equipment and resources within the space. Around the Bend Beer Co. and Bold Dog Beer Co. are both partnering on the concept with Burnt City.
"It's the right size for us right now," says John Saller, one of Burnt City's founders and brewers. The brewhouse will have about a 15,000 bbl annual capacity — a good happy medium in between their former brewpub and production facility.
Inside, a beautiful 250-person capacity beer hall will feature 40 pour-your-own beer taps: 10 for Burnt City, 10 for Bold Dog, 1o for Around The Bend, and 10 guest taps for beer that's contract-brewed out of their brewhouse. Along with beer, the space will also sell packaged to-go beer and serve house-smoked barbecue dishes for guests to enjoy. And we can attest: it's delicious.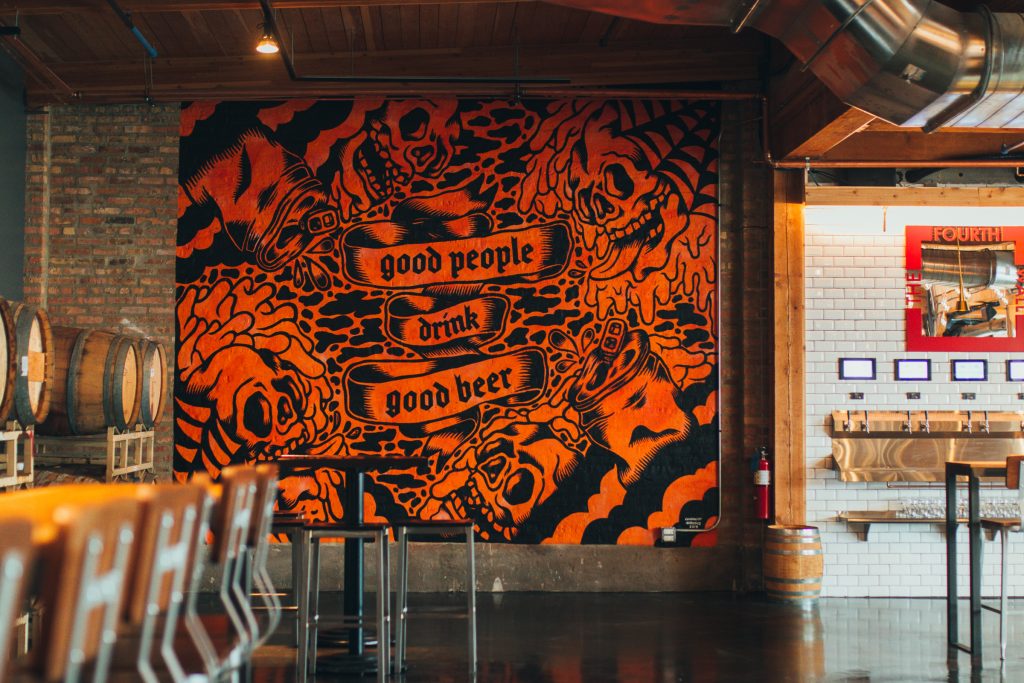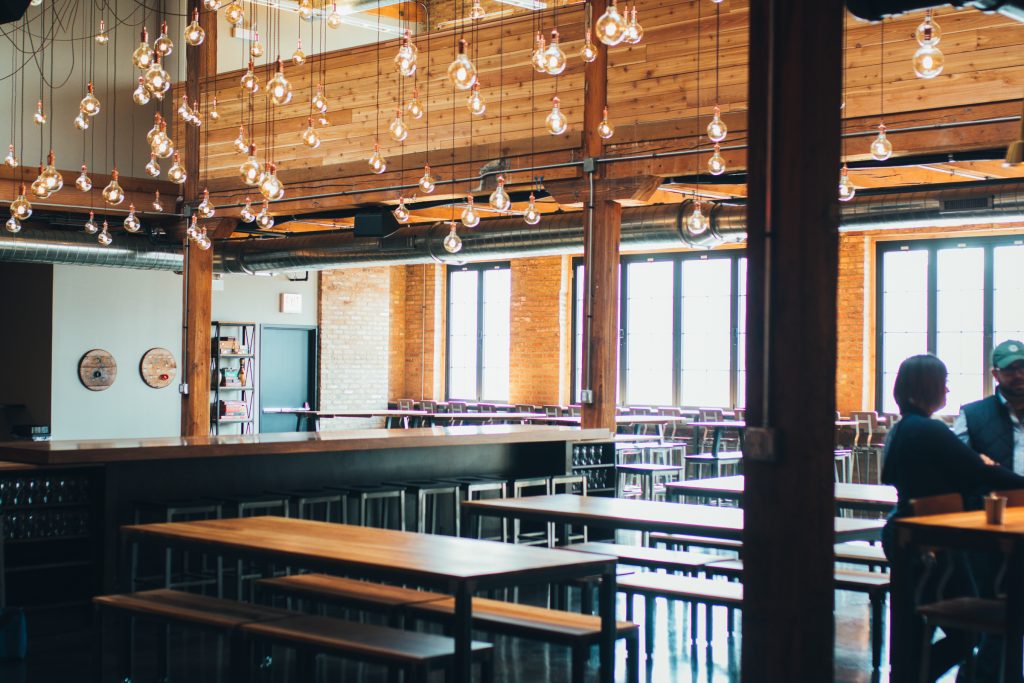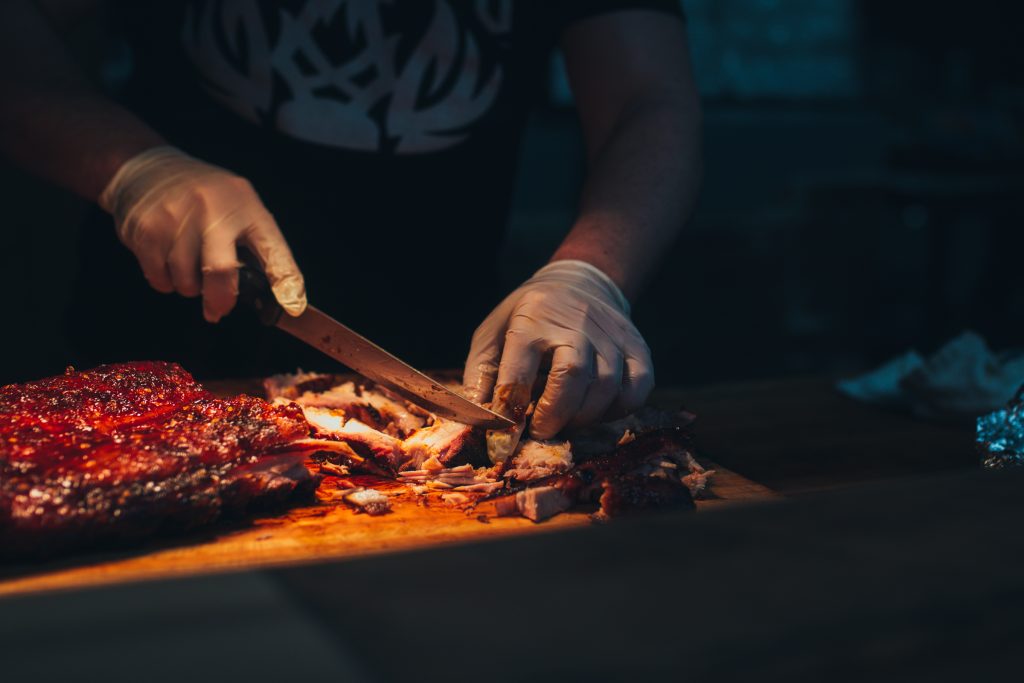 More One-off Releases from Burnt City
Along with the new location, Burnt City is using this opportunity to pivot to a more one-off focused approach with their beers. This will mean a new beer each month, released on draft and in 4-packs of 16-ounce cans. The first release in this series will be Golden Zombie — a sour double dry-hopped double IPA with passionfruit.
Facemelter Hibiscus IPA and Two Headed Boy Unfiltered Pilsner will be Burnt City's two year round offerings.
Ben Saller, who is a co-founder and head brewer for Burnt City, is particularly excited about their next release. "It's called Kveik Minded — a New England IPA made with Voss Kveik, a yeast imported from a farmhouse brewery in Norway ," he says. "Lots of orange citrus notes along with Citra and Amarillo."
In addition to the new 16-ounce cans, Ben says they'll utilize a bottle filler dedicated to packaging mixed fermented beers. They're currently aging beers in a variety of white and red wine barrels as well as bourbon barrels.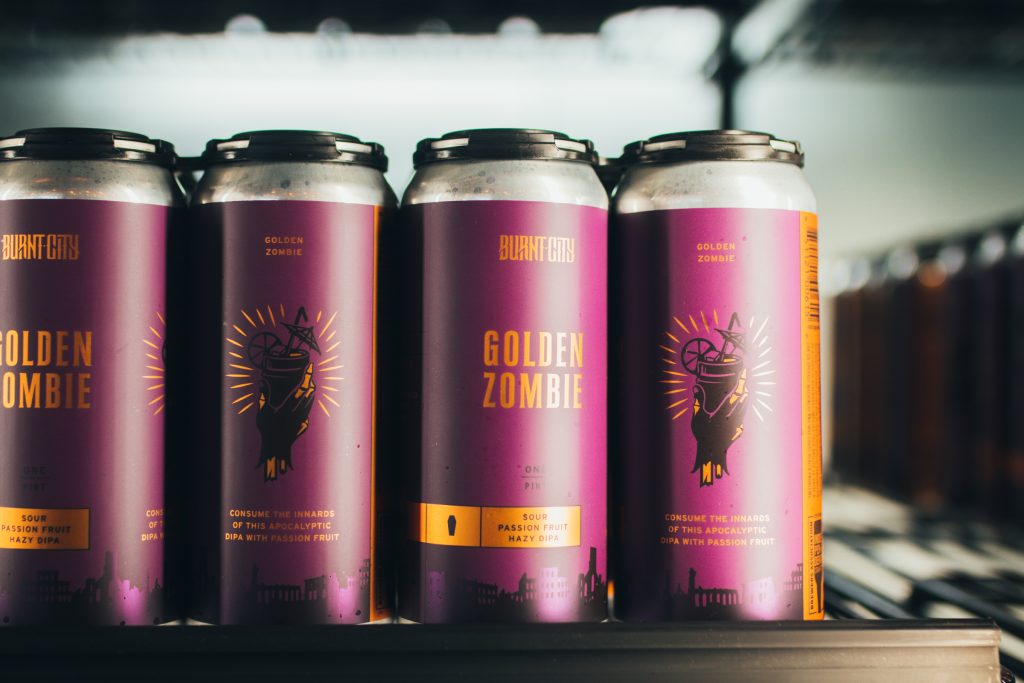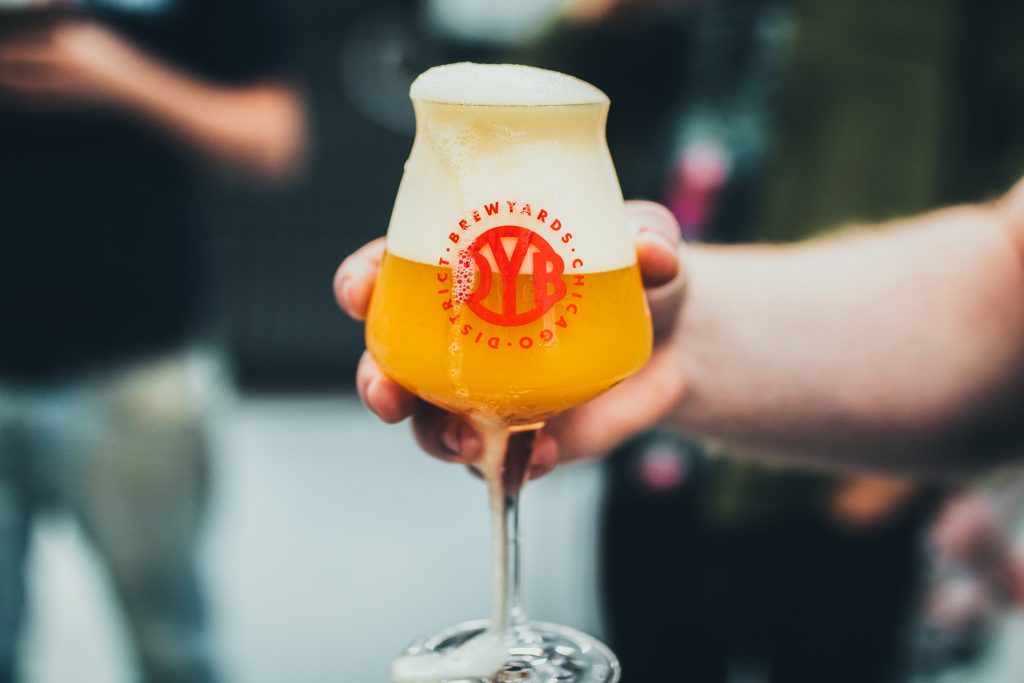 Now Open in West Town
Ben and John are both excited about the geography of the new location, given its proximity to their home life and the newly established Chicago Brewing District. "I think in our neck of Lincoln Park, we were kind of past the tail end of that stretch and here we're a touch ahead," says Ben. "Selfishly, I'm excited that I can also ride my bike here in under 10 minutes."
The District Brew Yards will host a Grand Opening Party on Friday, April 26 to celebrate its opening. RSVP here and come thirsty — there's plenty of beer to try.